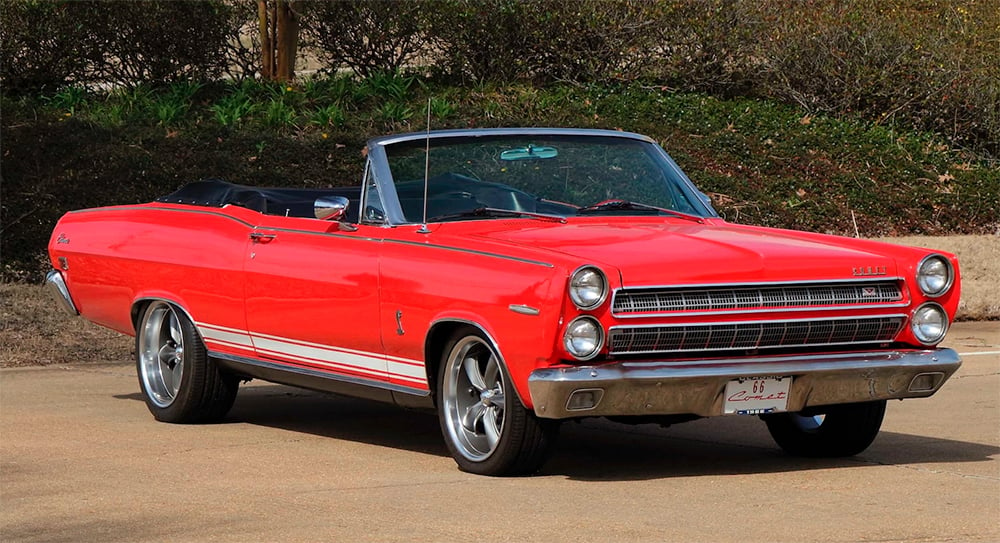 Photos courtesy of Mecum Auctions, Inc.
The lead photo is of a third generation, 1966 Mercury Comet convertible that sports a 289 CI V8, a C6 three-speed automatic trans, power steering, power brakes, a dual exhaust, has black bench front and rear seat interior, and is shod with Anthracite hued Boss five-spoke wheels. Delightful!
The Lincoln-Mercury division of Ford introduced a big sister car to the Ford Falcon in March of 1960 called the Mercury Comet. Though still classified as a compact car, the Comet was a foot longer than the Ford Falcon. Back in the day it was called a "senior compact". Having the benefit of 20/20 hindsight, many automotive historians now recognize the Comet as the first midsized car. Read on as we look back at Mercury Comet history across six generations, from 1960 through 1977.