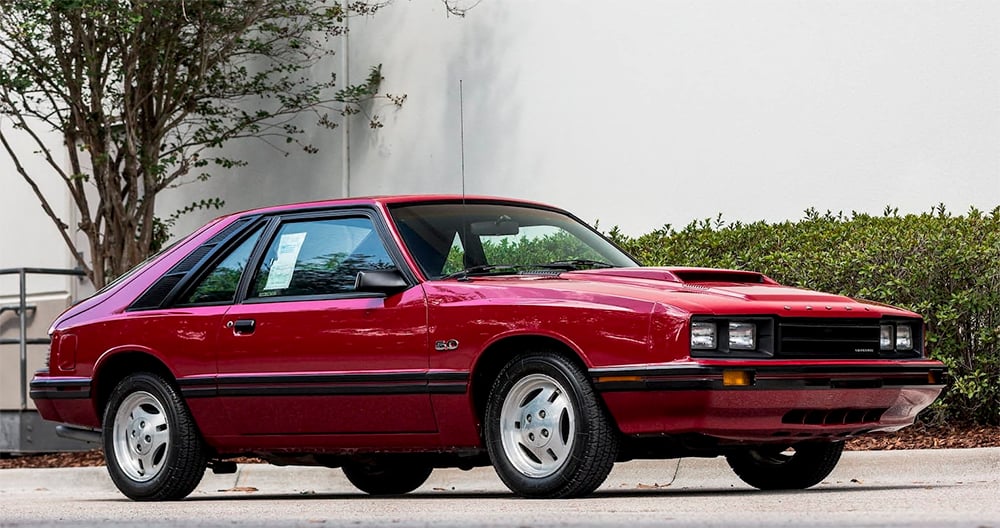 Photos Courtesy of Mecum Auctions, Inc.
The lead photo is of a 1983 Mercury Capri RS. A high-output 5.0L V8 that is backed by a five-speed manual transmission powers the low production Capri RS.
Ford Lincoln-Mercury's second pony car was the 2nd generation Mercury Capri. For the sake of clarity and brevity, its moniker was simply the Mercury Capri, as opposed to the Ford Lincoln-Mercury Capri. Like the Mercury Cougar from 1967-1974, the 2nd generation Mercury Capri (1979-1986) shared the Mustang chassis that Ford produced at the time. This go round though Ford manufactured an all new chassis for the Ford Mustang known as the Fox platform from 1979-1993, it's 3rd generation platform for the original pony car. In this article, we'll examine Mercury Capri history and how it changed from 1979 to 1986.