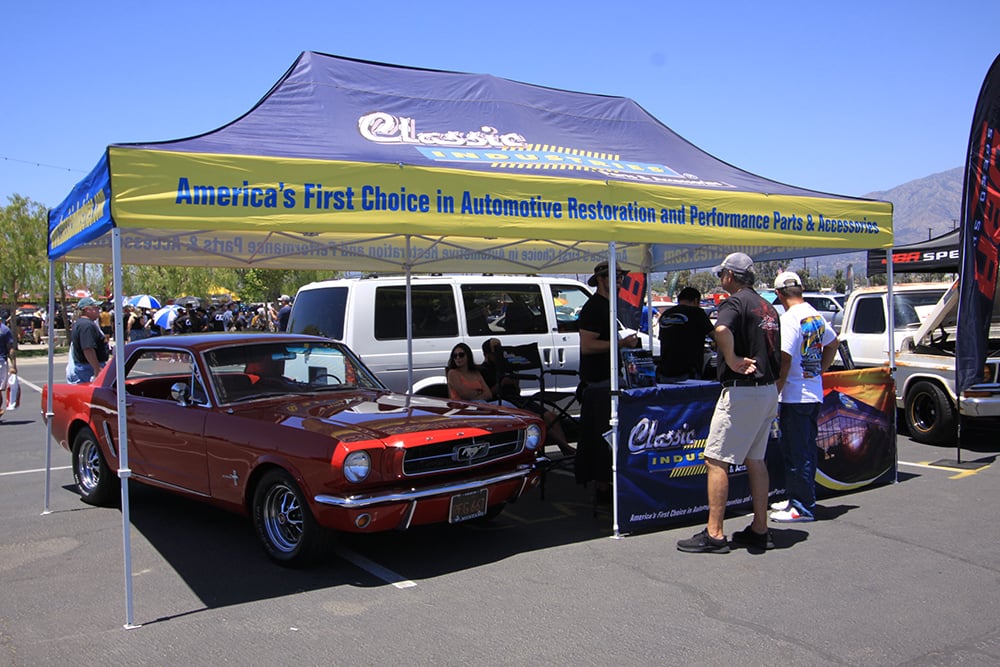 The Fabulous Fords Forever show made a triumphant return on Sunday, June 13, in Irwindale, California. Drawing more than 1,000 Ford cars, including Mustangs (Classic, Fox Body, SN95, New Edge, S197, S550), Falcons, Cougars, Thunderbirds, Broncos, and F100s, and thousands of Ford fans, the long-running So Cal show was a massive hit in it's first appearance at Irwindale Speedway!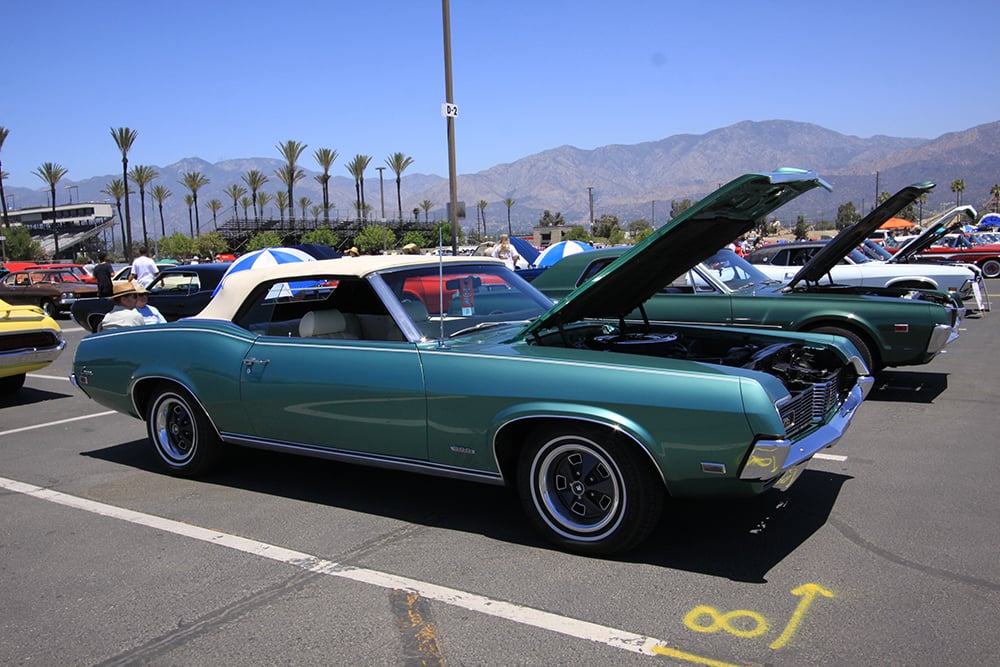 Here's a perfect beach cruising machine, a 1969 Mercury Cougar convertible.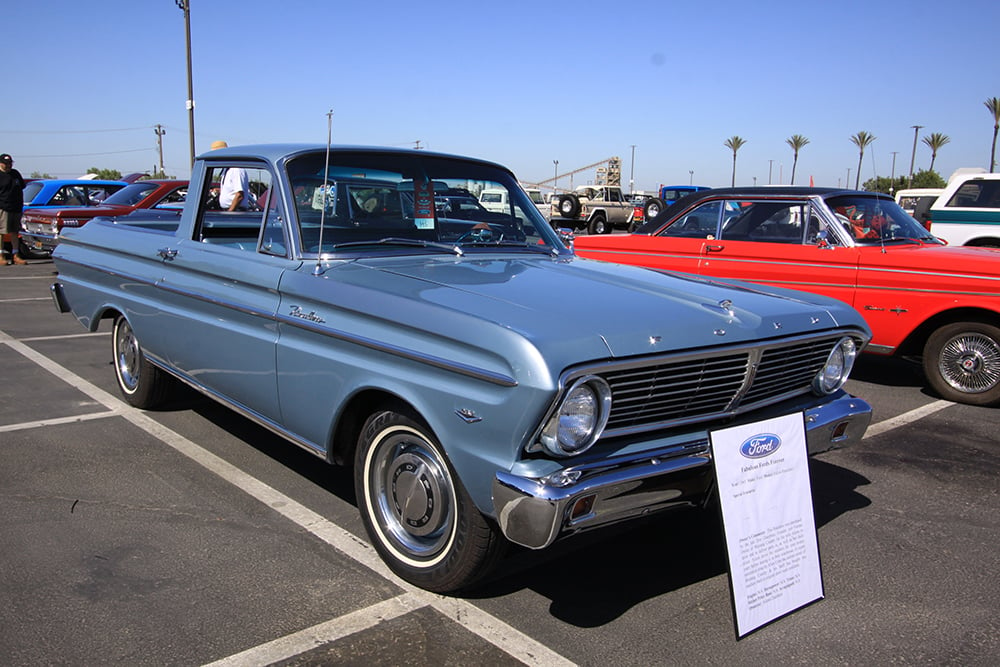 The late Don Chambers, owner of Mustang Country, purchased this 1965 Falcon Ranchero for his wife Ailene to deliver Mustang parts in and to be her daily driver. Mustang Country's current owner, Allen Cohn, with his crew recently performed a full restoration, thus bringing it back to showroom new condition. It gets driven, too. The car was running strong on the 605 freeway to Irwindale, headed for the show. Ailene Chambers' Falcon earned the Johna Pepper award for Best Car. Mr. Johna Pepper, a then recently retired public relations employee at the Ford Motor Company, organized the first Mustang Jamboree in April of 1984. The Jamboree premiered to celebrate the 20th Anniversary of the Ford Mustang. It fielded 500 Mustangs and several hundred other Ford marques. Two years later, the event became known as Fabulous Fords Forever and has been going strong ever since.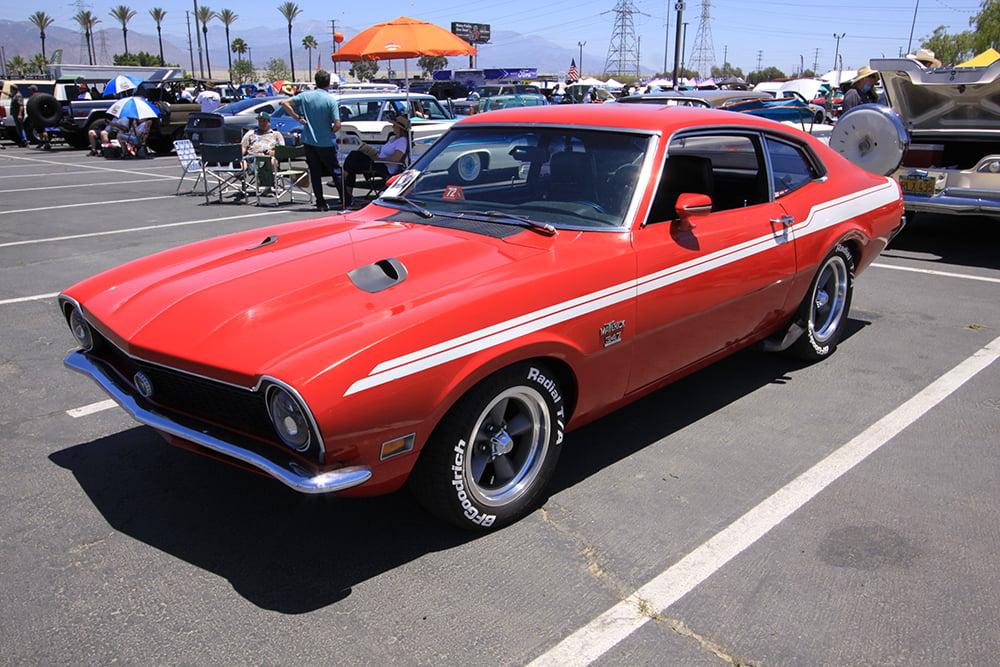 This Maverick looks to be a 1970 model that has some American Racing Torq-Thrust D 15-inch wheels shod with the trusty BFGoodrich Radial T/A's. The side pipes just in front of the rear tires are another nice touch.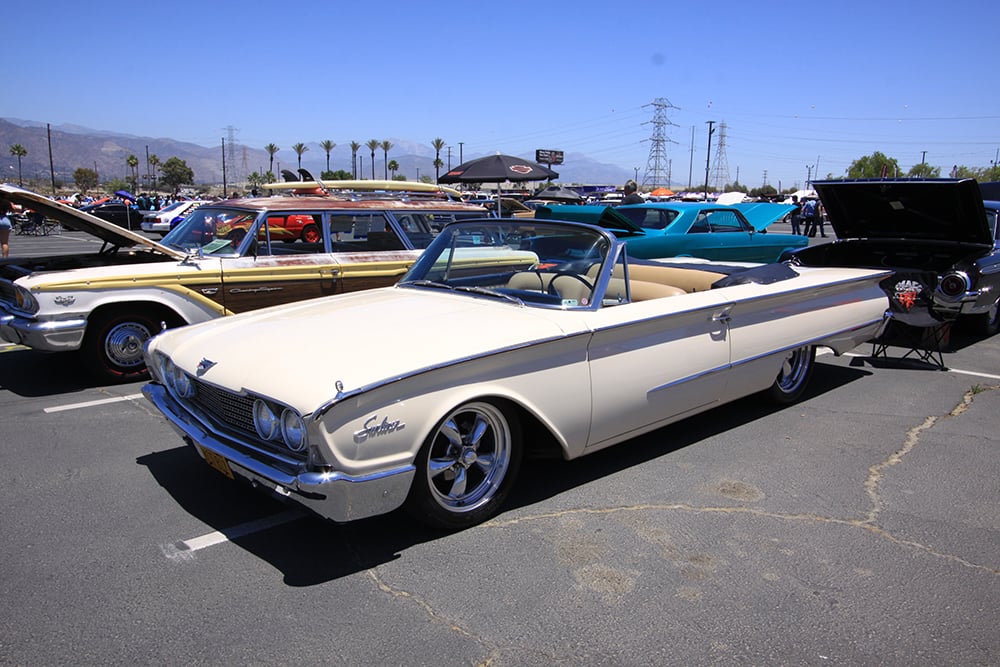 This Galaxie 500 Sunliner convertible, which appears to have a lowered stance, was looking good.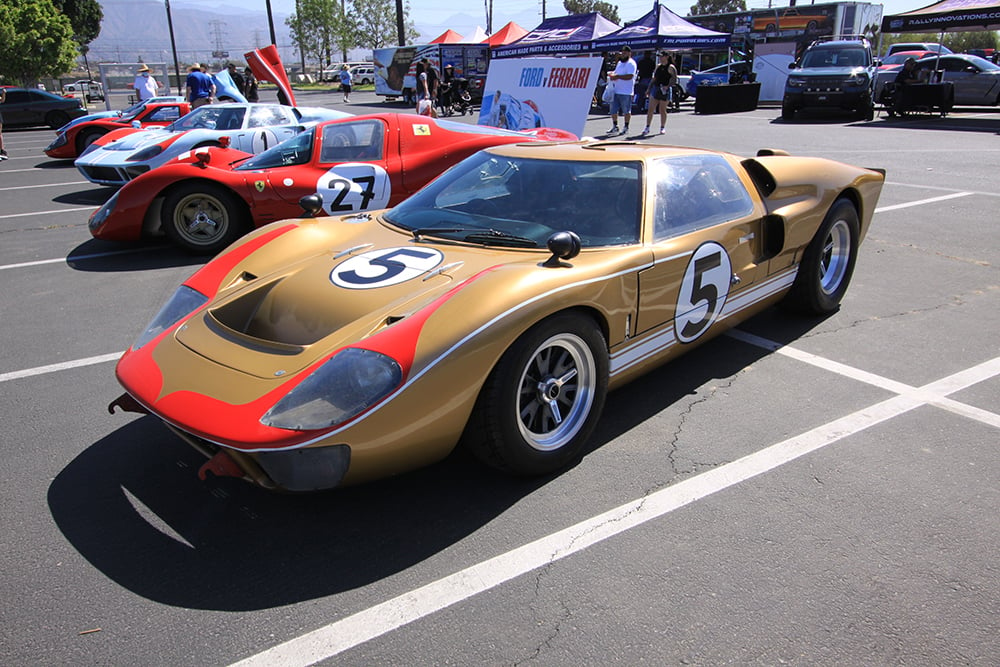 Several of the cars used in the recent movie "Ford v Ferrari" were on display. The foreground #5 car is a replica of the Ford GT40 Mk2 that earned 3rd place at the 1966 24 Hours of LeMans. The #27 clad Ferrari 330 P4 replica and the #1 Ford GT40 Mk2 replica, piloted by Ken Miles in the 1966 LeMans to the disputed 2nd place in the 1966 race, all three of these replicas were created at Race Car Replicas in Fraser, Michigan for the movie. All told, RCR built and supplied 28 replicas for the movie. The three original GT40s that swept the field in the 1966 race are all owned by private owners.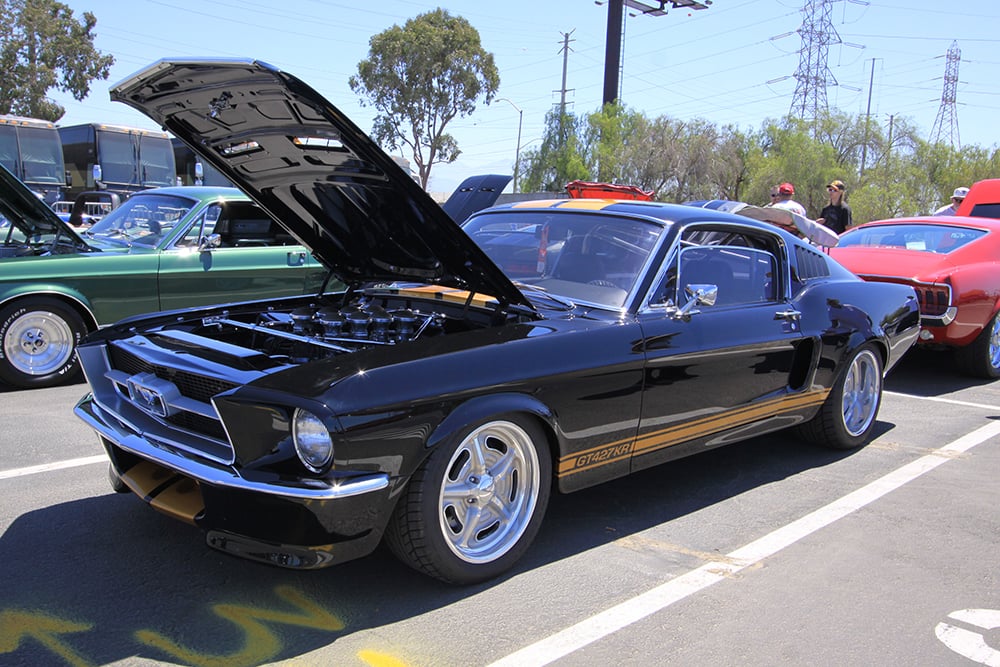 Based upon the fit, finish, and level of components in the build of this 1967 Shelby Mustang clone restomod, there is everything to love about this pumped up Pony Car, especially the engine shown below.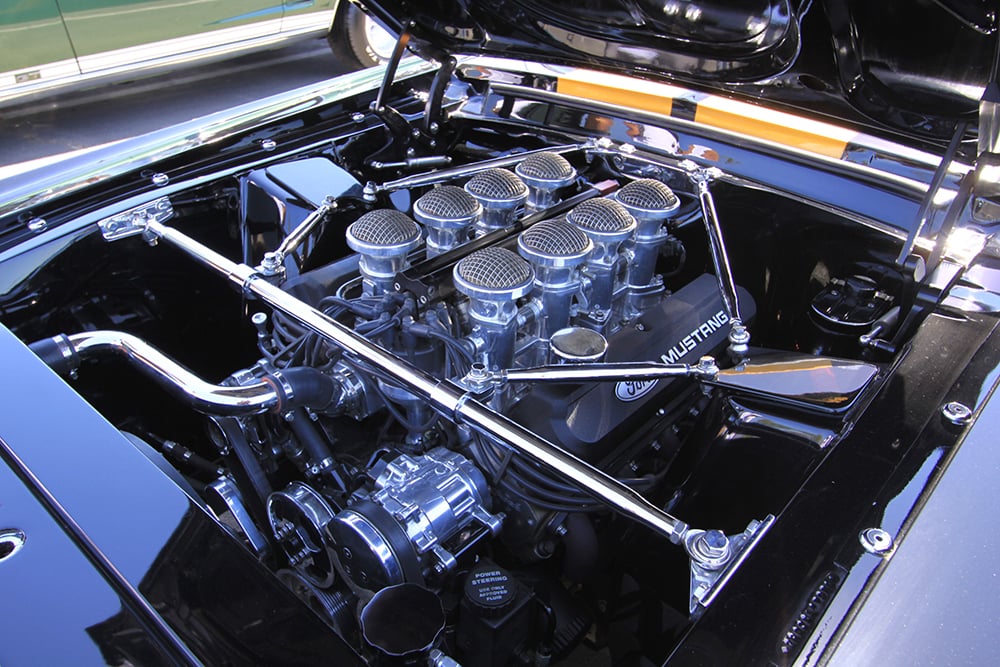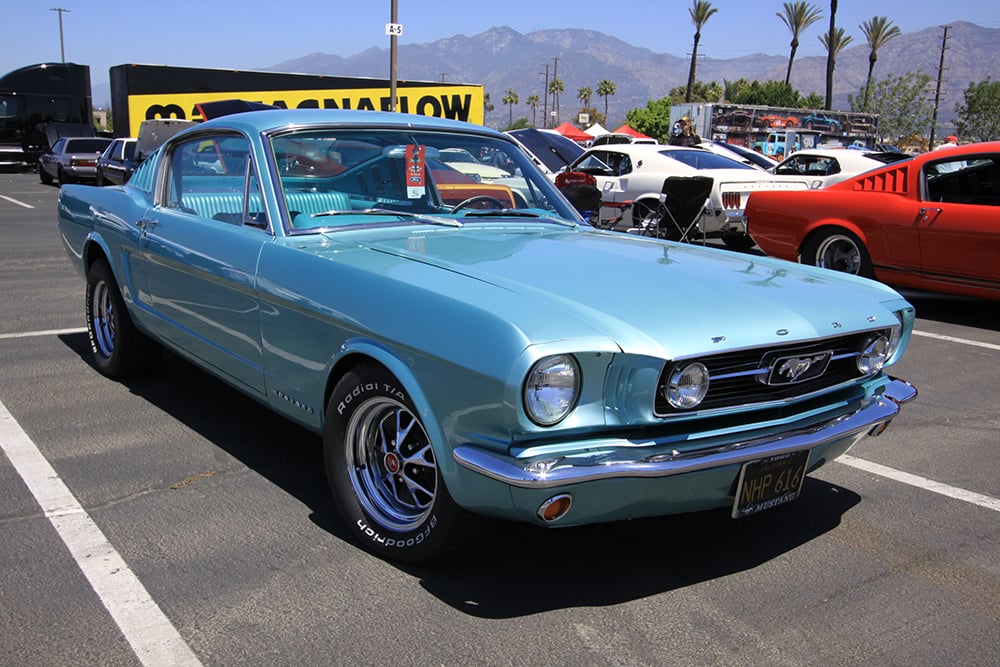 The 1966 Mustang 2+2 here looks to have recently been restored...it's a veritable driving time capsule and work of Dearborn industrial art all in one delicious package.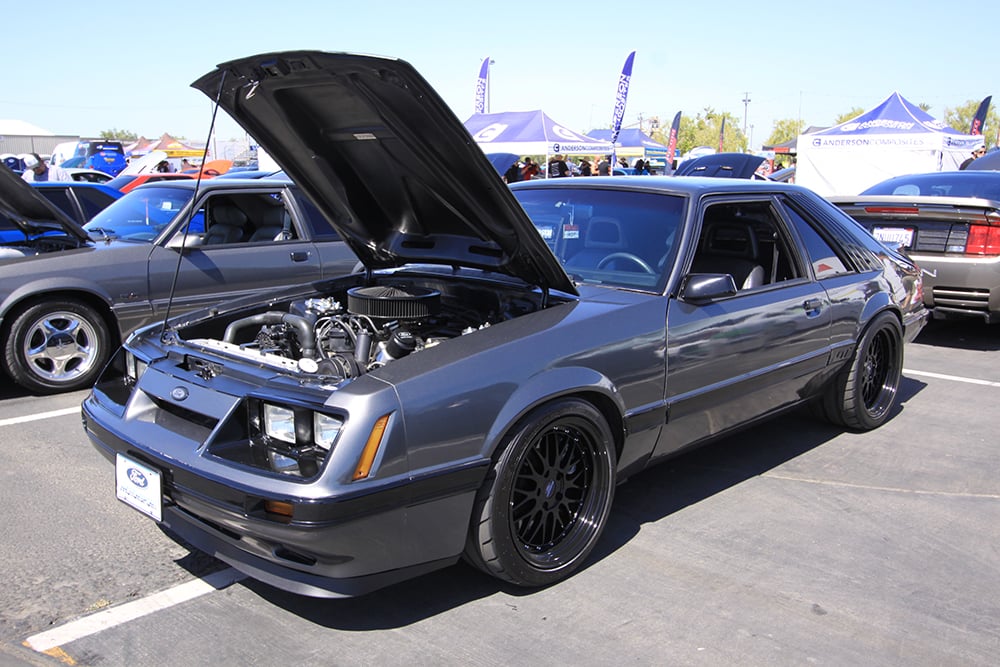 Every generation of Mustang was well represented, including this very tidy Fox bodied Mustang.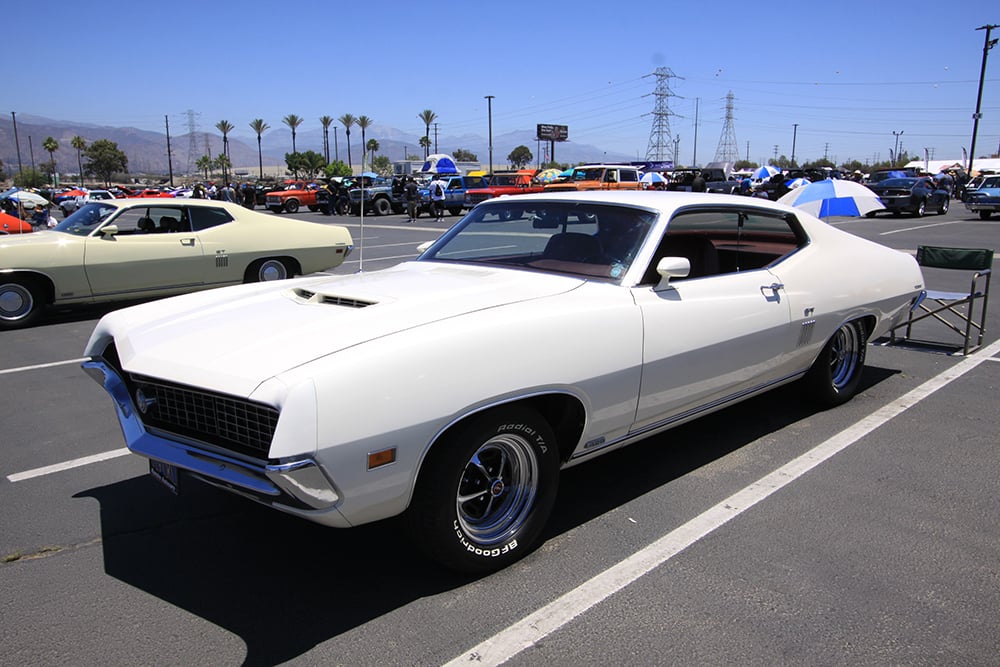 Hideaway headlights were all the rage in the late '60s and early '70s, as evidenced by this clean 1970 Torino fastback.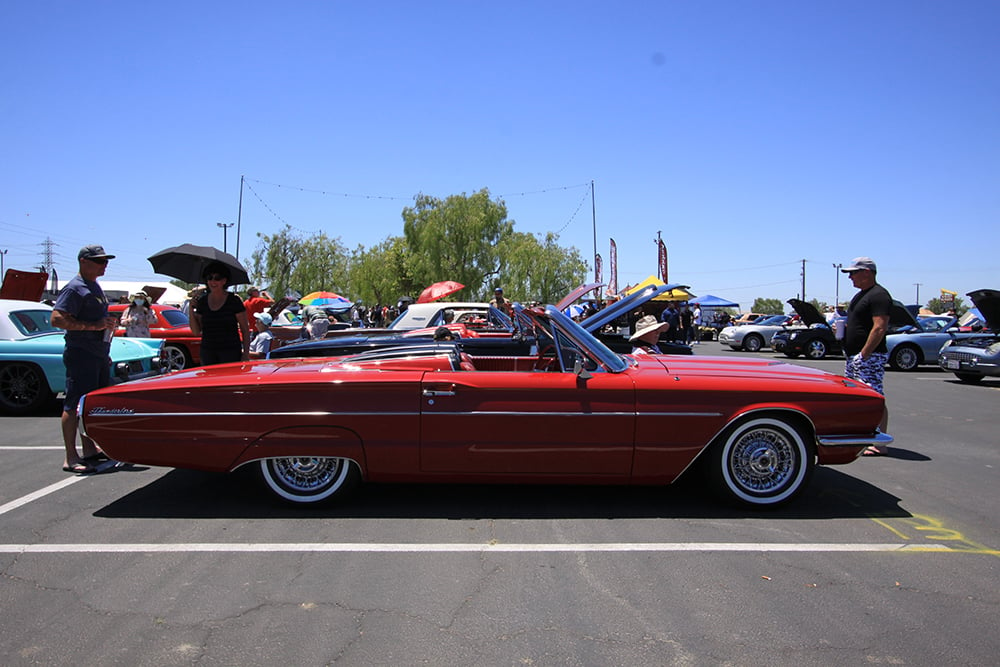 The tonneau cover that covers the back seat always makes these mid-1960's Thunderbird convertibles into racy boulevard cruisers for two.
As luck would have it and great preparation by the Ford Car Clubs Council ensured, the FFF Show was well-organized, fun, and fantastic. The weather even cooperated. Yes, according to the weather report, it was a sultry 91 degrees. Yet, the unbeatable California weather that both native and transplanted Californians pay a huge price for, was rewarded on this fine late Spring day in June. A refreshing mountain breeze wafted among the crowd. Over 1,000 Fords were on display for all to appreciate and reminisce about those Blue Ovals from the past up to the present day. There were 19 vendors on hand including a massive Ford display that showed off many of the company's new vehicles, like the just announced Ford Maverick truck.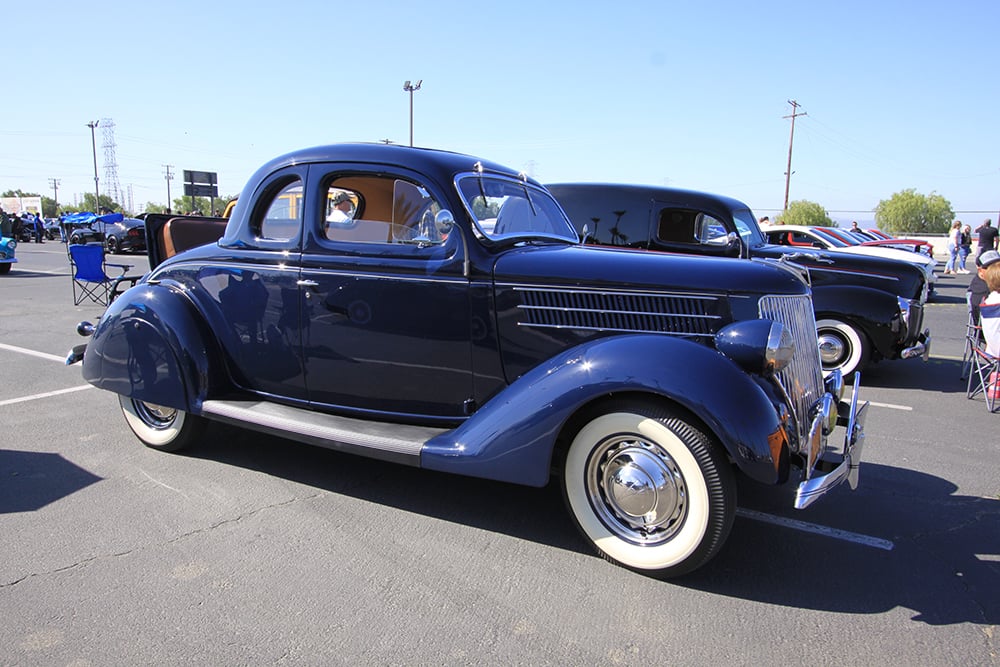 Jorge Ramirez bought this fully restored Washington Blue hued 1936 Ford 5-window coupe four years ago. Nice!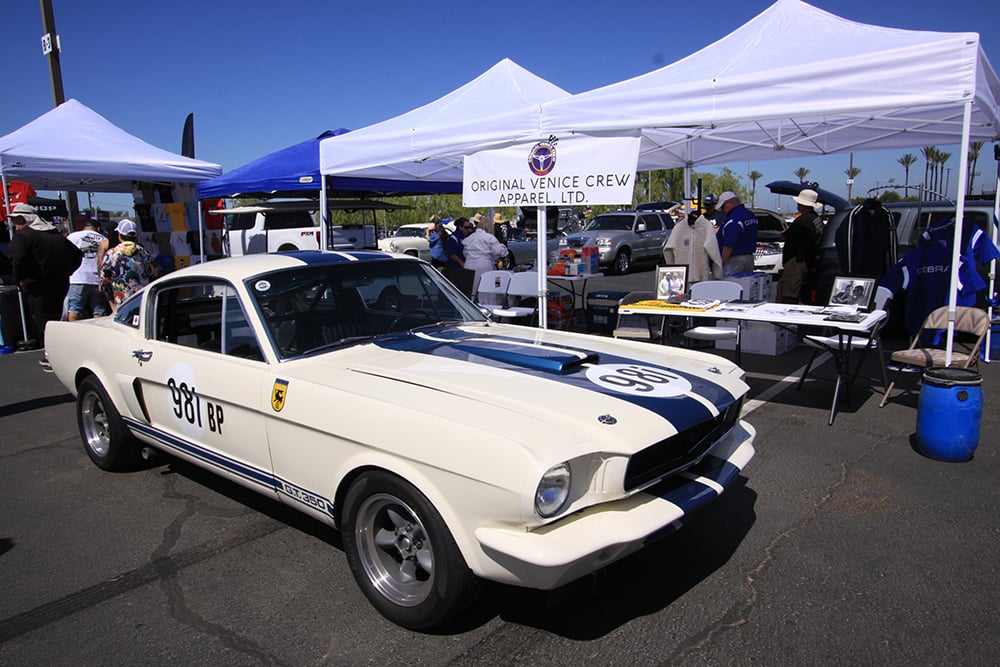 If you're a Shelby Mustang aficionado, you've probably already heard about the Original Venice Crew. If you don't already know about OVC, pull up a chair and take a seat. The company is comprised of a team of Shelby American employees who built the original Shelby GT350 Mustangs and the 36 racing models in 1965. The team is building 36 more GT350 1965 Shelby Mustangs, but this time the Shelbys will get independent rear suspensions, just like one of the prototype GT350's had back in 1965. This batch of 36 Shelby GT350s will be the last Shelby Mustangs built by the same crew that created them in 1965. By the way, the OVC also sells Shelby American Racing Team apparel, just in case you want to be like Ken Miles, Carroll Shelby, Dan Gurney, Bob Bondurant, Phil Remington, AJ Foyt, etc., ...
This original 1965 Cobra 427SC is one of about 30 that were built that year. It has only been repainted once in its original shade of Hertz Gold. The 427-cubic inch V8 engine that powers this patina and provenance perfect Cobra is just below.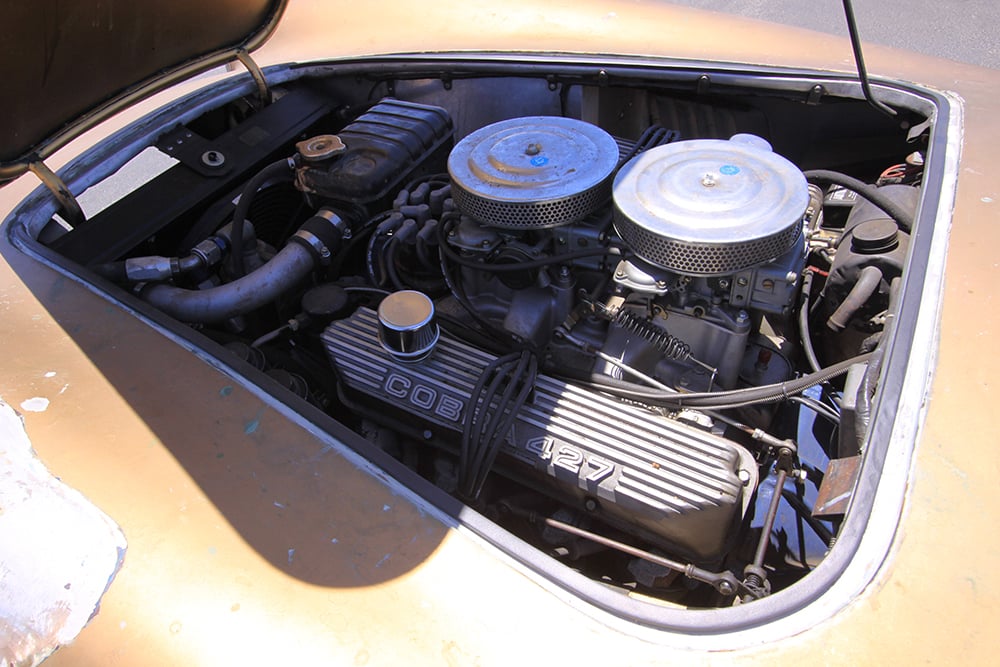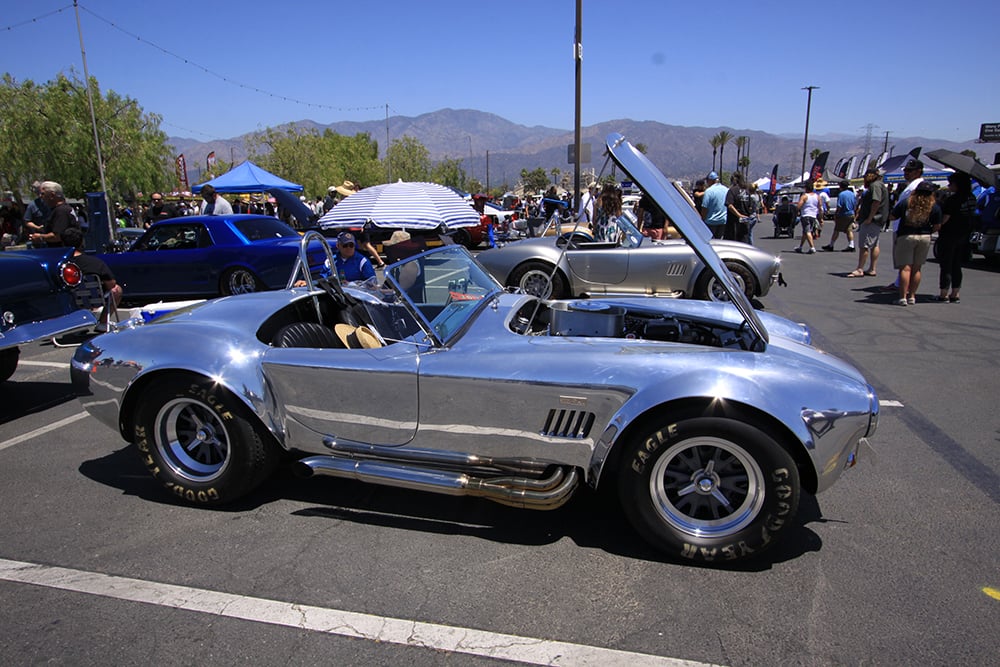 If you don't have the financial means to buy an original 427SC Shelby Cobra, you have many replica choices, including this polished aluminum bodied Kirkham Motorsports 427SC. The 427 engine that powers the Kirkham is just below.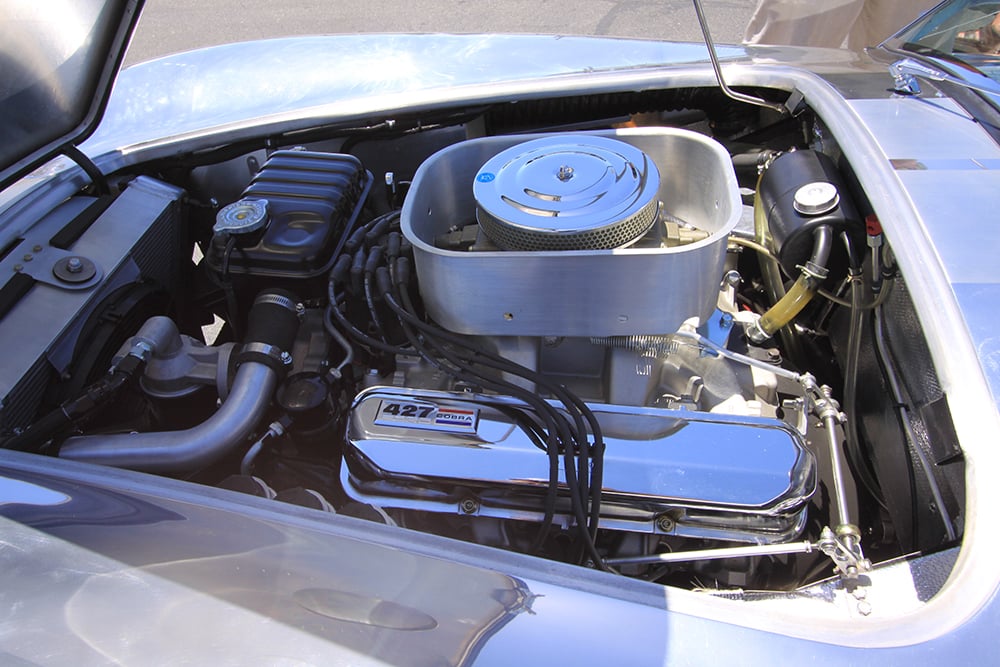 Presented by the Ford Car Club Council and the Ford Motor Company, the show celebrated the Ford Motor Company's glorious 118 years of existence. Models dating from 1903 to the present were on display. FFF paid special homage to 55 years of the Bronco, 50 years of the Capri, 80 years of the Continental, 60 years of the Econoline, 60 years of the Falcon, 50 years of the Pantera, 60 years of the Pinto, and 65 years of the mighty Thunderbird. There was also a great representation of the various generations of Mustangs, Shelby Mustangs, Saleen Mustangs, Roush Mustangs, Cougars, Fairlanes, Torinos, Cyclones, Rancheros, the indomitable Ford pickup trucks, Mavericks, Edsels, Mercury Comets, Ford GT40s, Cobras, and even a replica Cobra Daytona Type 65 coupe at the show.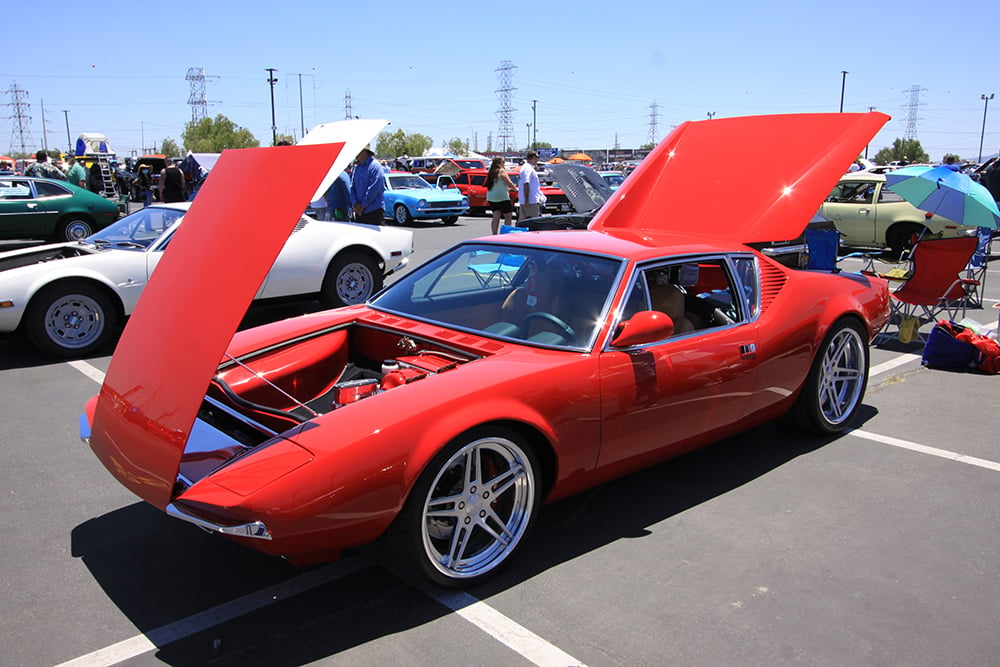 There were a number of Panteras at the event, including this highly customized Pantera. Amazing!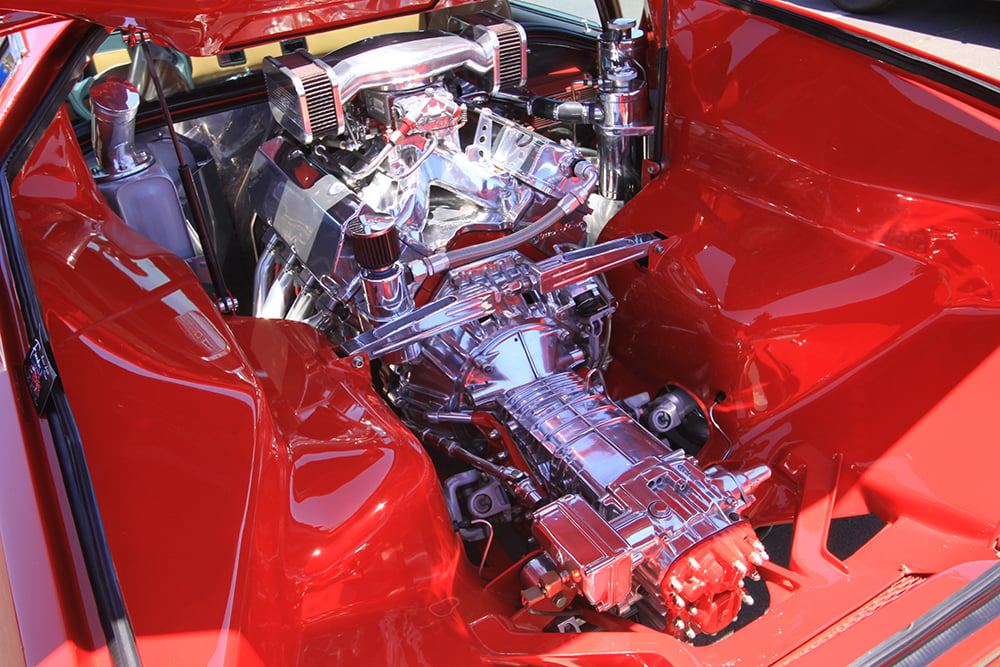 Since California is finally slowly, cautiously starting to open back up after the pandemic, this is just the second event in 2021 that Classic Industries has been an exhibitor. Simply being out in the great outdoors, not wearing a mask, and experiencing all the Blue Oval muscle, and pony machinery on display was a phenomenal way to be spending a Sunday.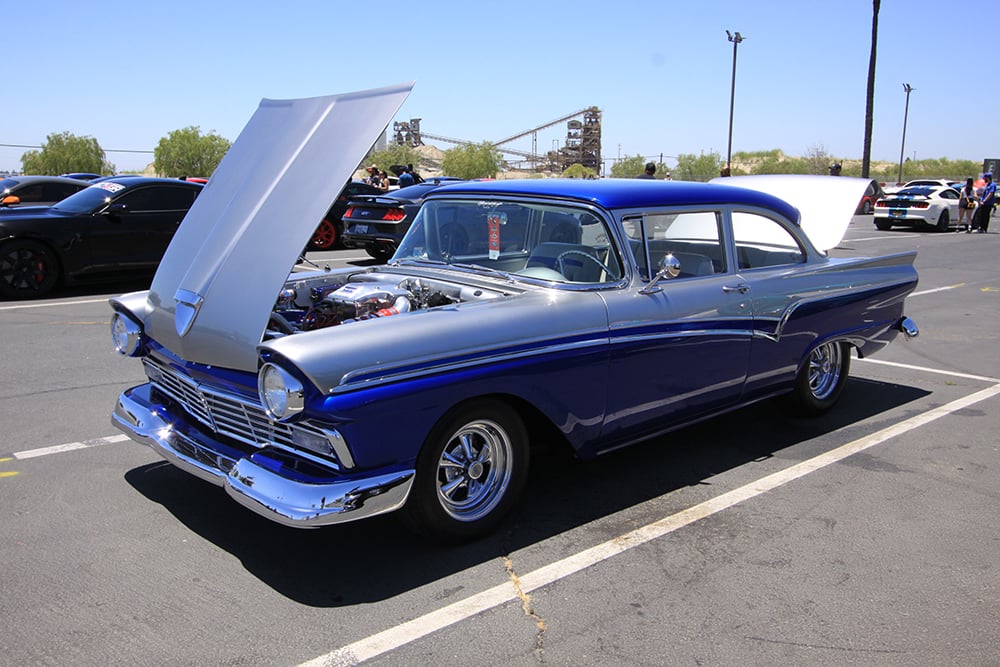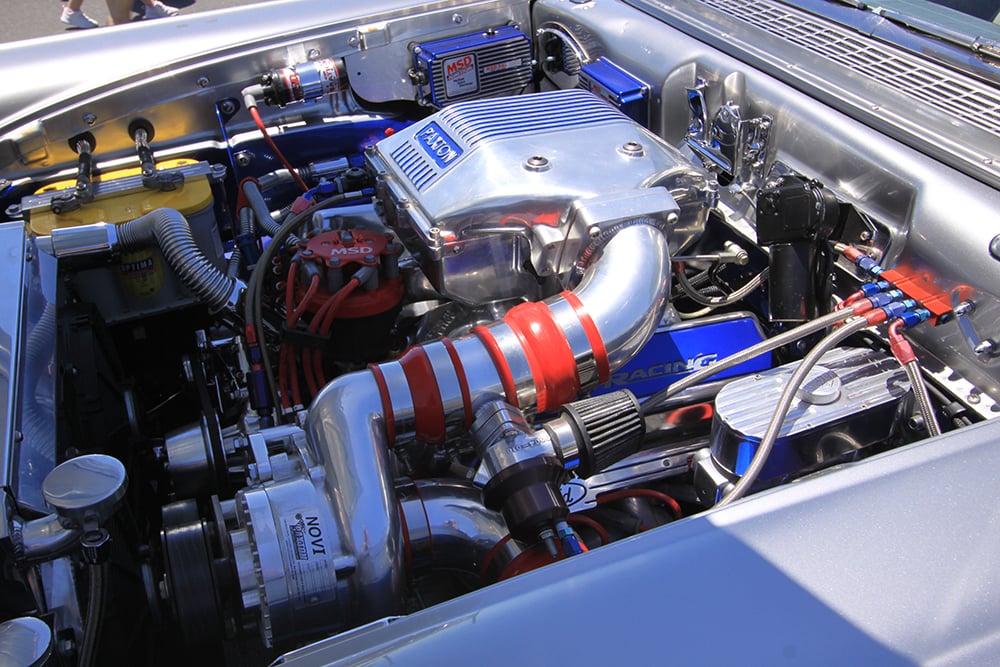 Someone's 1957 Fairlane is powered by a very healthy looking, Paxton supercharged Ford small block V8.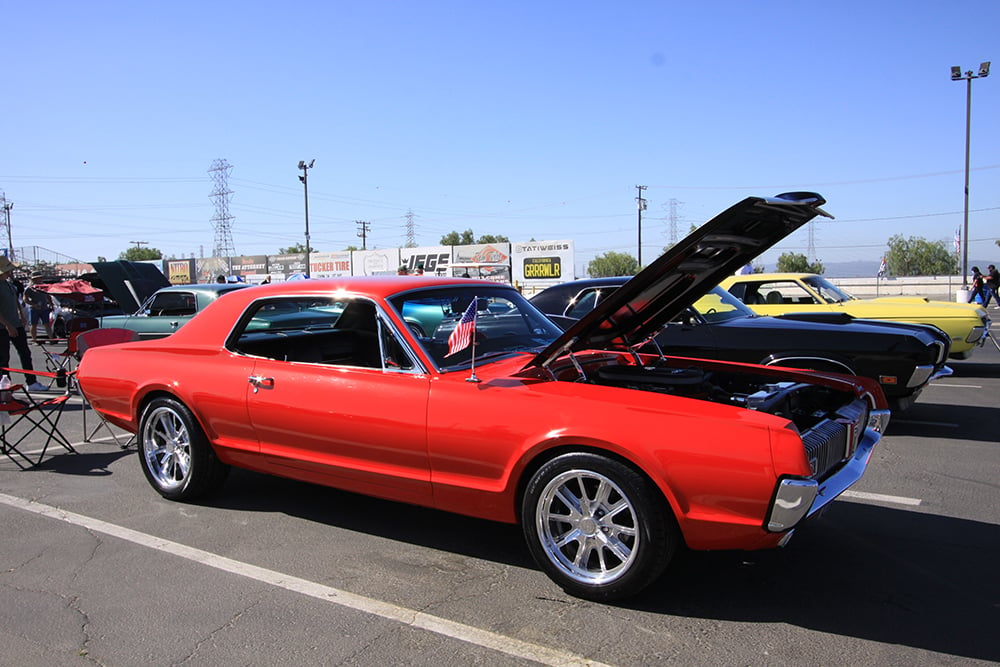 Chris M. has a sublime 1967 XR7 Mercury Cougar that is powered by a well-dressed 302ci V8, seen below.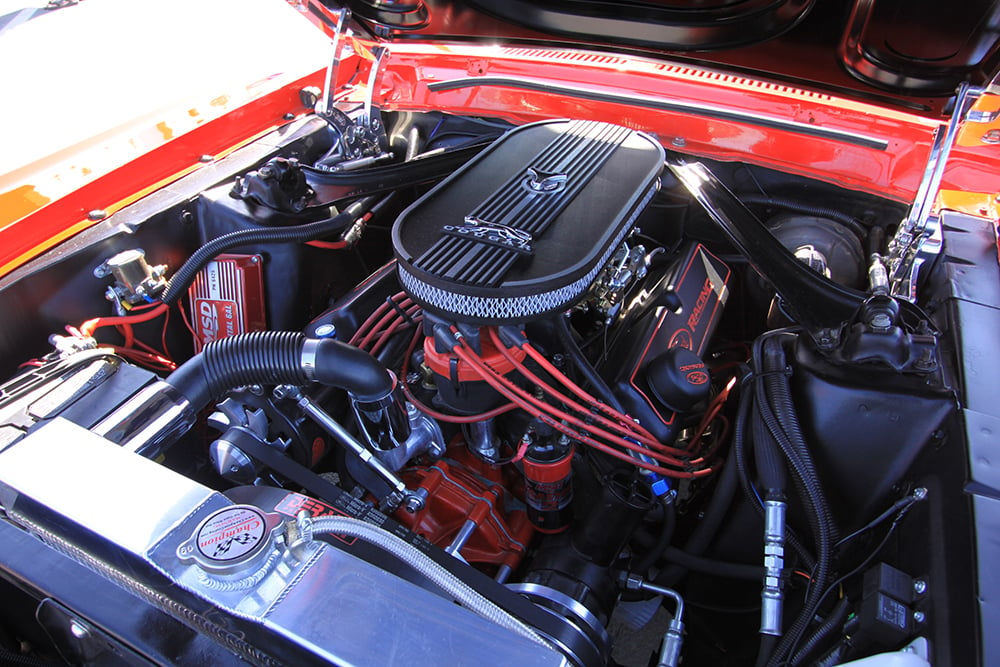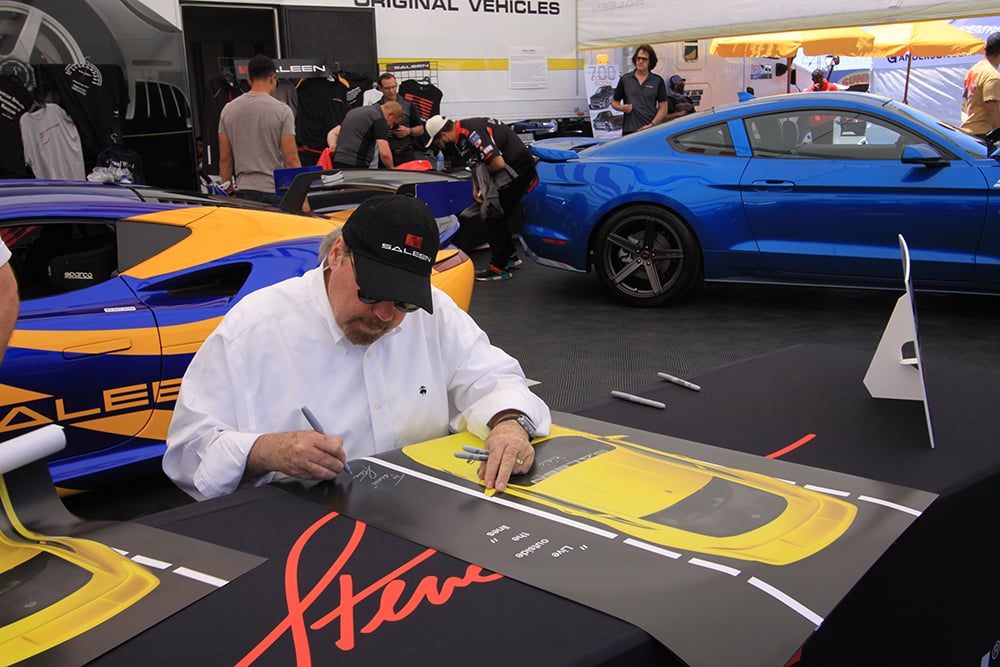 Famous Mustang builder, Saleen S7 and S7R supercar and race car builder, and race car driver Steve Saleen was on hand autographing posters for his countless fans.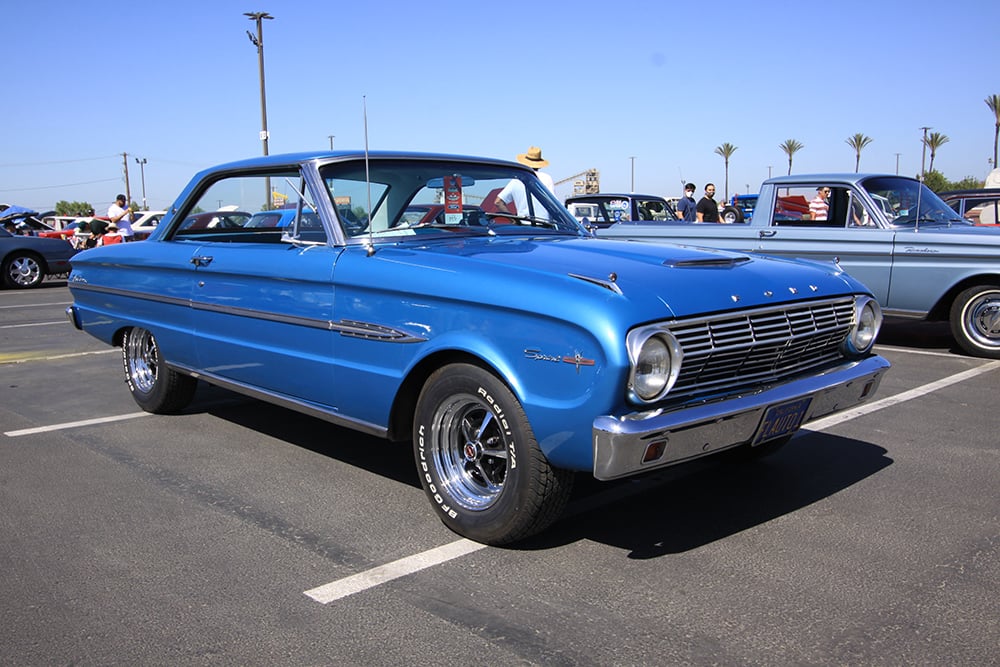 This 1963 Falcon Sprint V8 has its original 260-cubic inch V8, four-speed manual transmission, dash-mounted tachometer, center console, and bucket seats.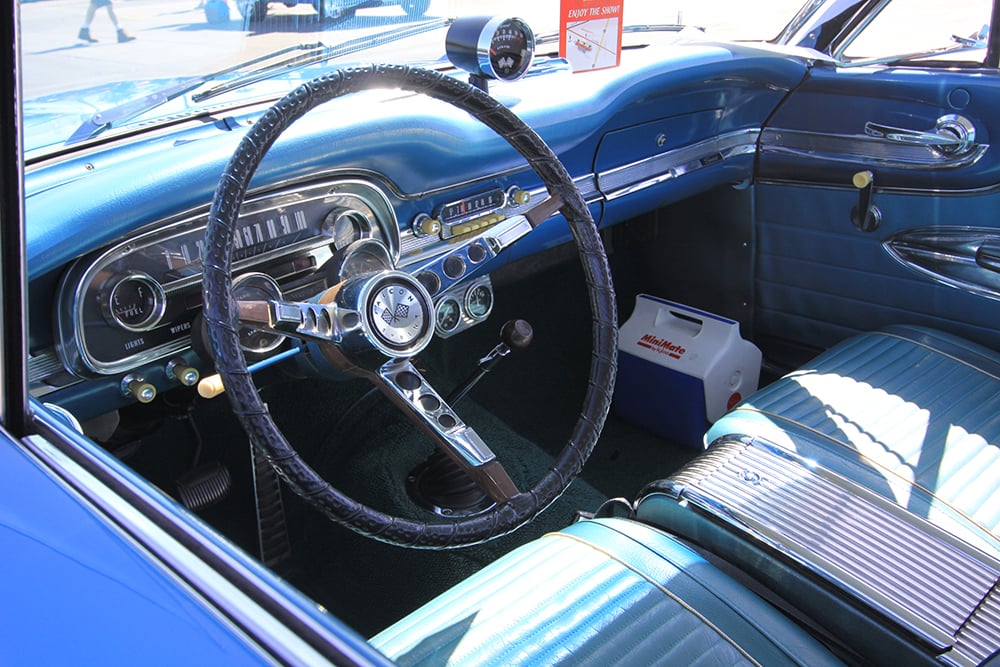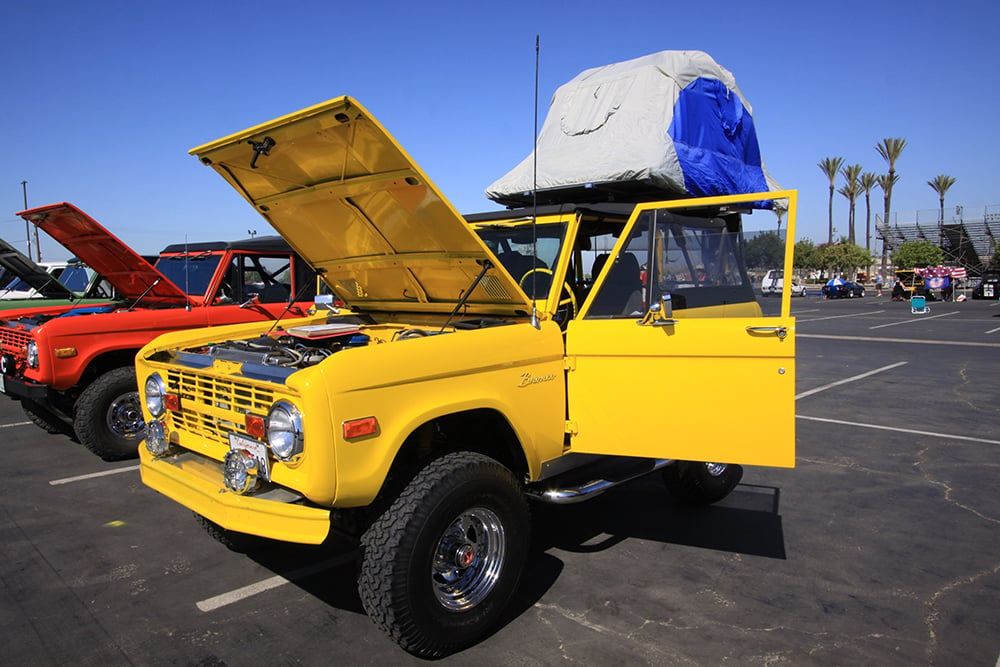 Taking car camping to a whole other level, here's a 1974 Bronco that was treated to a body-off restoration in 1998.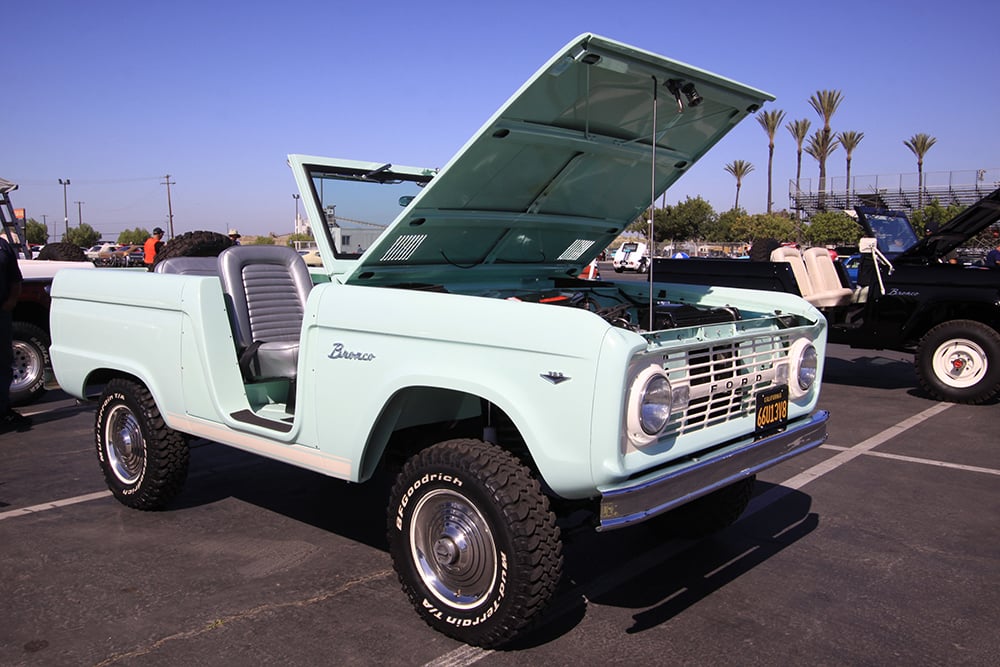 Ford Bronco roadsters are super rare, since they were only produced from 1966-1968. This 1966 model appears to have just finished a rotisserie restoration.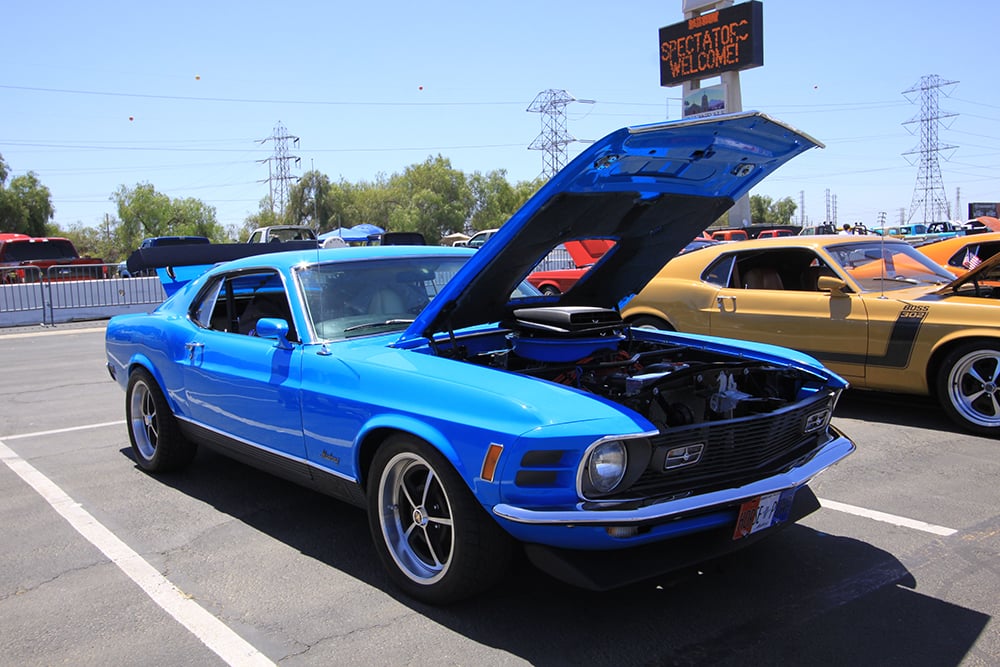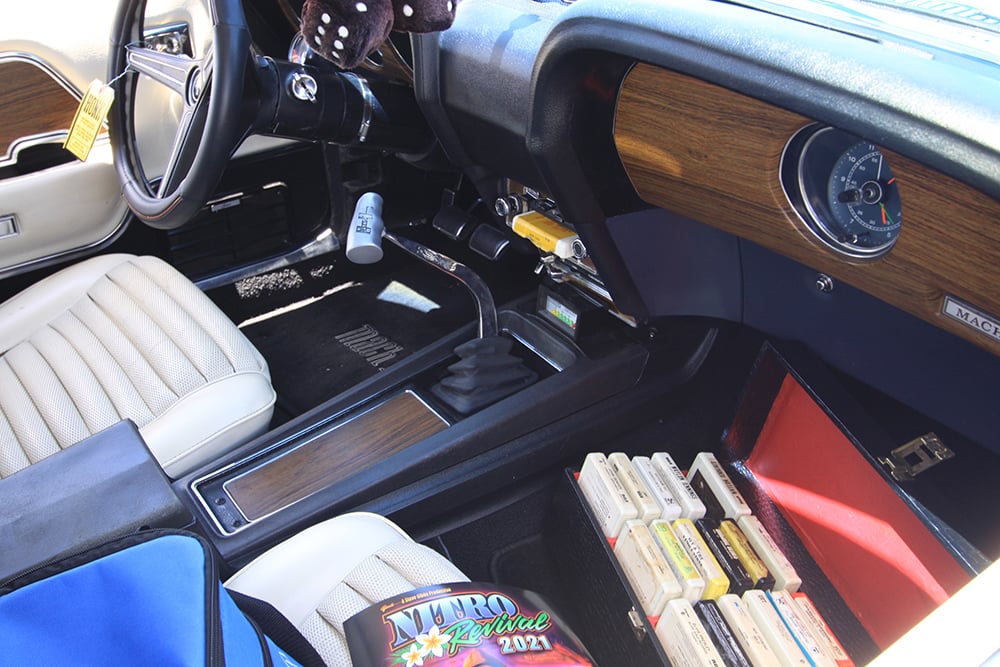 The 1970 Mustang Mach 1 is equipped with a four-speed manual transmission and an eight-track tape player. It looks like the Mach 1's current caretaker has a good selection of eight-track tapes, perfect for a road trip or a rod run.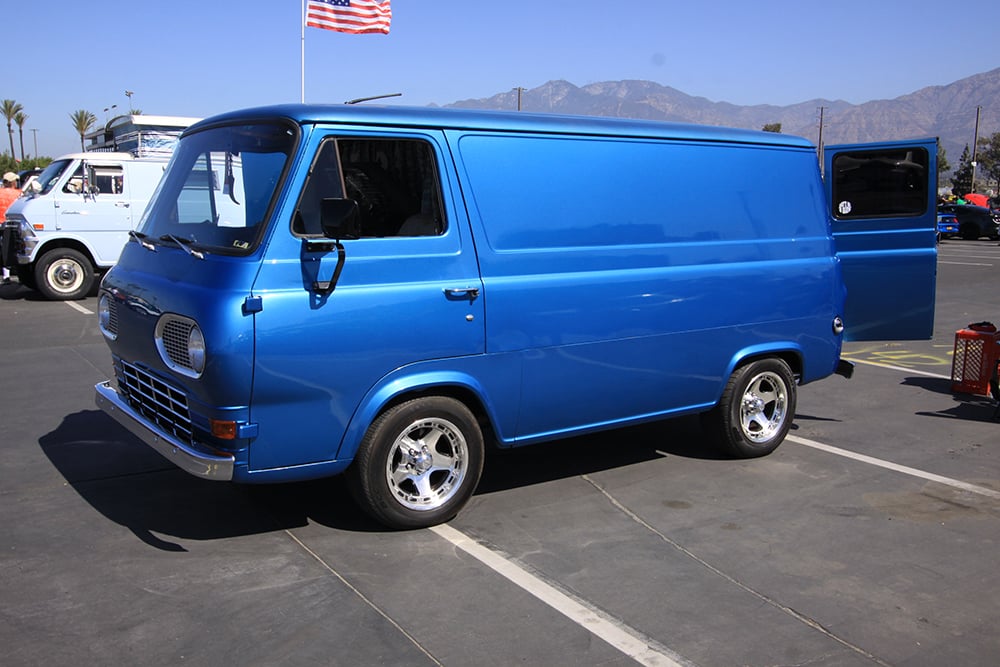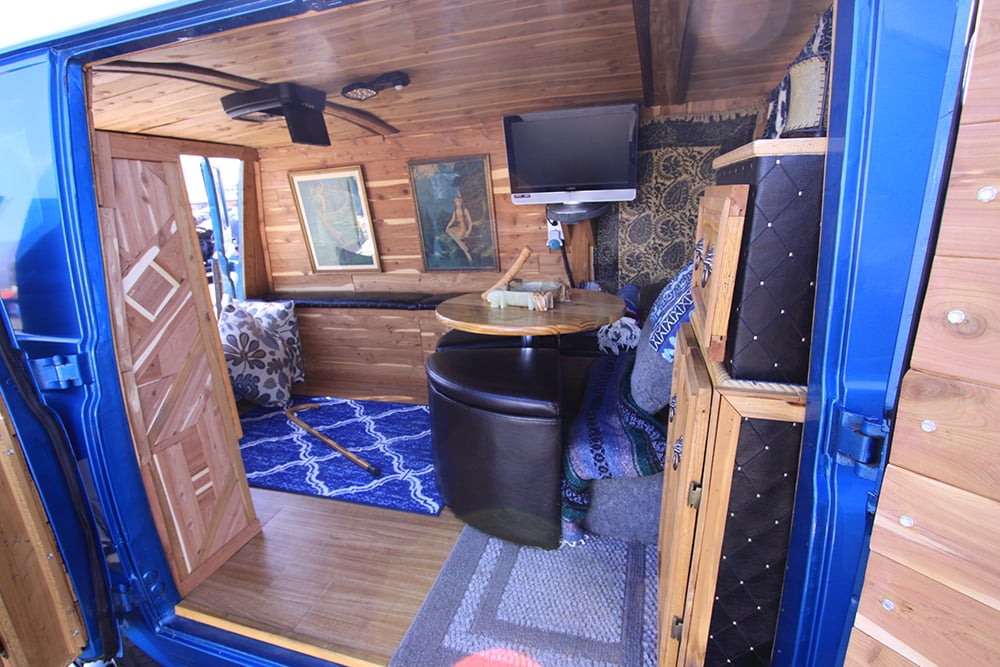 When the owner of this well-renewed Econoline van brainstormed how to best recreate its interior, was it outside the box or inside the box thinking? You be the judge.
See below: Surf's up! So says a 1963 Ford Galaxie 500 Country Squire station wagon.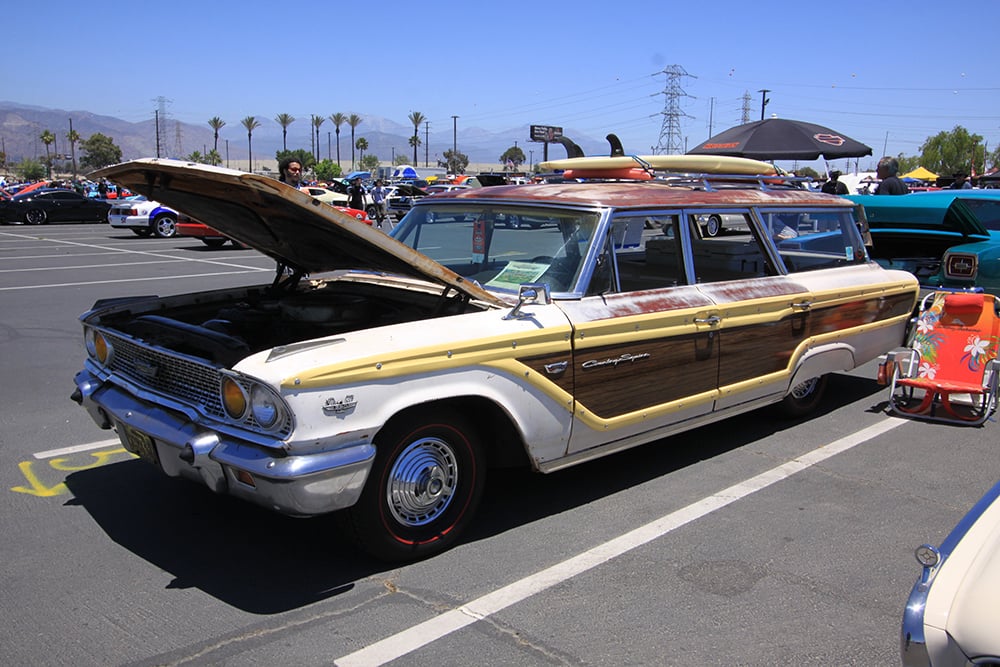 Next year's Fabulous Fords Forever Show will take place on Sunday, April 24, 2022. Until then here are quite a few Fords, Lincolns, and Mercurys that caught our fancy at the 2021 event.
Also be sure to watch a video of just a small portion of this great event:
If you're working on a vintage Ford Mustang, Classic Industries can help you find those must-have components, from restoration parts, to drivetrain and suspension components, to interior trim items and body panels. Click the button below to get a free full-color Mustang restoration parts catalog.