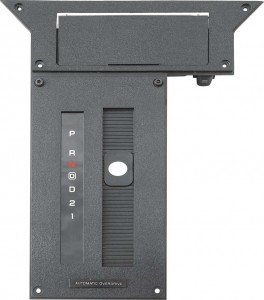 CLASSIC INDUSTRIES OFFERS 1983-92 CAMARO SHIFT PLATES
Reproduction transmission shift plates feature correct texture, font, and appearance!
Huntington Beach, Calif. (February 8, 2012) – Classic Industries is proud to announce the addition of new product for the 1983-92 Camaro. As these third generation models transition from old cars into classics, it has become gradually harder and harder to find replacements for interior components that become faded and brittle over time. When faced with broken interior trim, many enthusiasts have been forced to journey through salvage yards in search of pieces that may be in no better condition than the part they are replacing. With more reproduction interior components hitting the market, it is now possible to get brand-new parts that will help bring any 1983-92 Camaro interior to showroom condition.