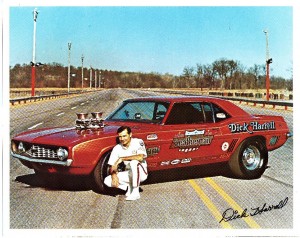 The Man Behind the Legend
Dick Harrell was a drag racing pioneer and all-around good guy who made profound contributions to muscle car culture. While he was still very young, Harrell was successfully racing sprint cars across the Southwest.
By the early 1960s he was a racing champion, setting records left and right using Chevrolet cars that he had substantially modified. When GM discontinued its official racing support in the mid 60s, many racers abandoned Chevrolet in favor of alternatives from Ford and Chrysler, but Harrell continued undaunted. He had already earned many nicknames, but this commitment earned Harrell the moniker that would stick with him: "Mr. Chevrolet."