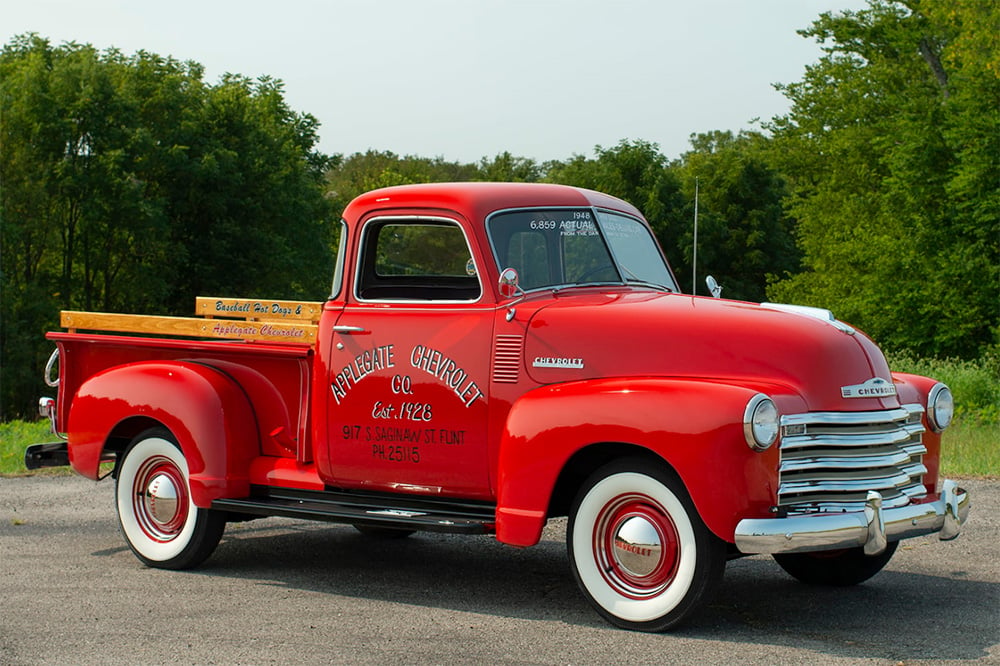 Car enthusiasts tend to use a lot of complex terms that can be confusing to those with less experience. However, here at Classic Industries, we want to clear up the confusion, and make it easy for anyone to tackle their first restoration project. With this in mind, we'd like to talk about truck bed wood. After all, if you're new to restoring trucks, you might not know the difference between bed strips, angle strips, reinforcement strips, and cross sills, or how many of each your vehicle requires.
Many Chevrolet and GMC classic trucks were built with bed wood standard from the factory, while later models came standard with a metal bed floor and only offered wood as an option. Read on as we go over the basics of bed wood components and configurations.
The above photo of a 1948 Chevrolet 3100 is courtesy of Mecum Auctions.
Truck Bed Wood Components