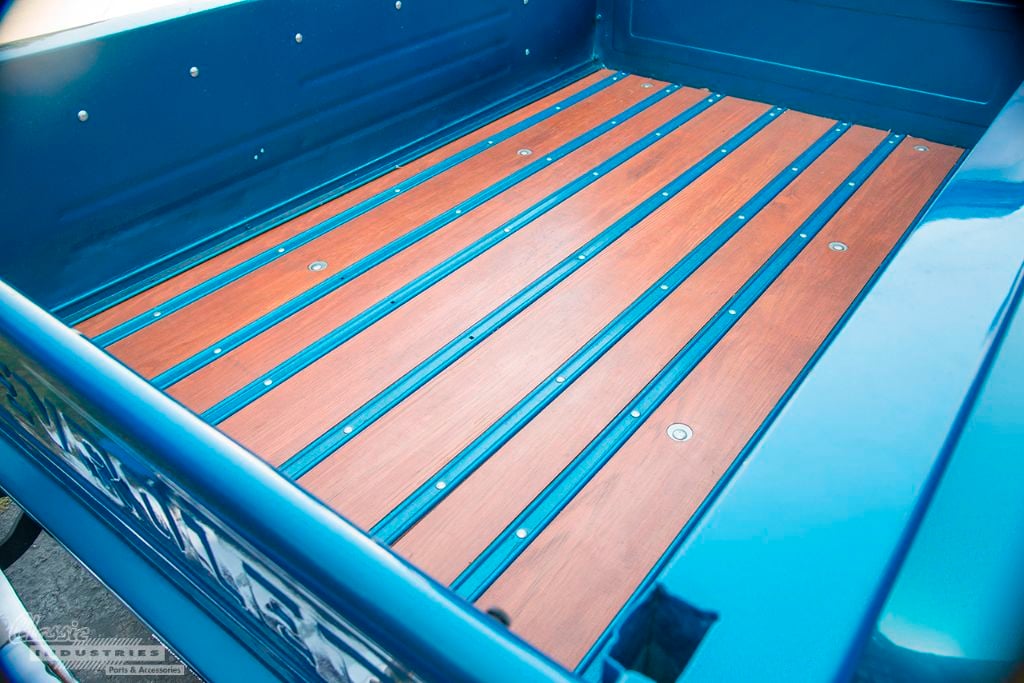 You've probably heard the line that "car-guy speak is like another language" and there may be some truth to that statement. After all, we tend to use a lot of complex terms that can be confusing to those with less experience. However, here at Classic Industries, we want to clear up the confusion, and make it easy for anyone to tackle their first restoration project.
With this in mind, we'd like to talk about truck bed wood. After all, if you're new to restoring trucks, you might not know the difference between bed strips, angle strips, reinforcement strips, and cross sills. Fortunately, it's pretty simple—just take a look at the diagram below:
Truck Bed Wood Components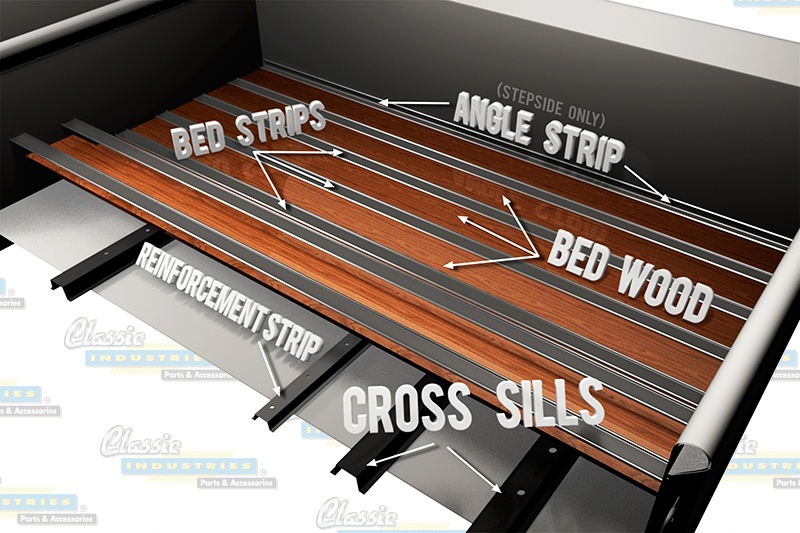 Cross Sills - Metal bars which sit below the truck bed wood planks, between the wood and the frame of the truck. The bed strips are bolted to the cross sills, giving the bed wood strength and rigidity and providing the surface to mount the bed to the frame.
Reinforcement Strips - Additional metal bars which are shorter in height than the cross sills, and attach to the wood and bed strips only. These provide extra reinforcement for the wood and strips, but don't attach to the truck frame like cross sills.
Bed Wood - Wood planks which sit on top of the cross sills and reinforcement strips to form the truck's bed floor. These planks are held in place by the bed strips and angle strips, and can be purchased in a variety of colors, grains, and finishes.
Bed Strips - Metal strips which bolt to the cross sills and/or reinforcement strips, and secure the bed wood planks in place. These are available in paintable raw steel, stainless steel, chrome, and other finishes.
Angle Strips (Stepside models) - Angle strips are bed strips, but with one key difference: they are formed in a 90-degree "L" shape, instead of being flat. These strips fill the gap between the inner bed side and bed wood on the far left and right sides of the bed floor. These special strips are typically found on Chevrolet and GMC stepside models, and are often spot-welded to the bed side sheetmetal.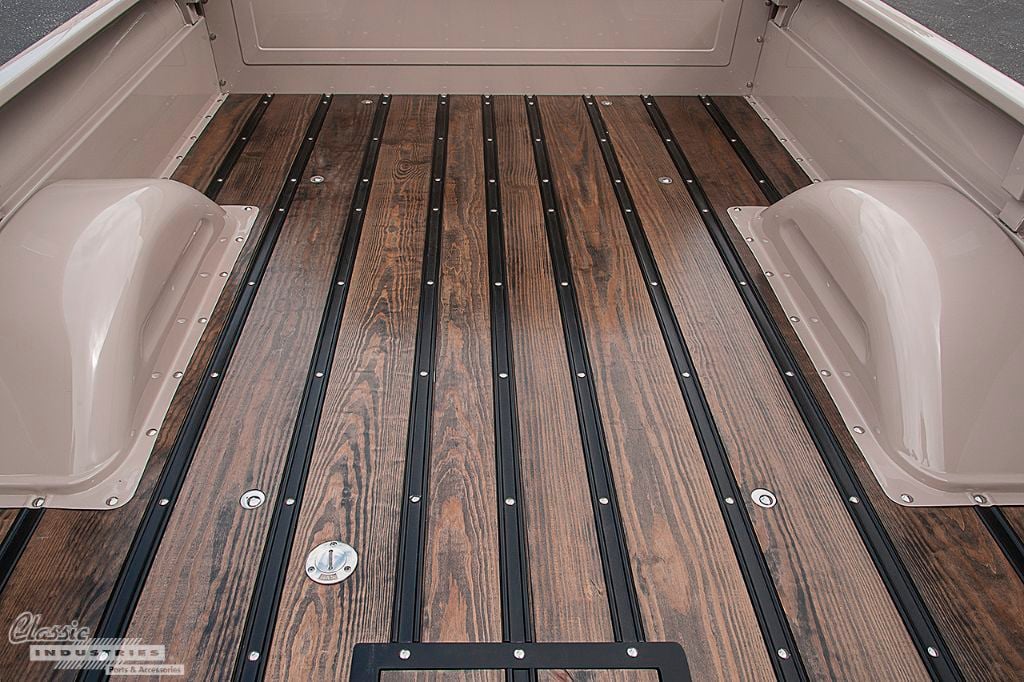 Where to Buy Truck Bed Wood Kits
If you're in the middle of a truck restoration project, or plan to start one soon, click the button below to download a free parts catalog and check out our bed wood selection. If you have any questions on which parts to choose, give us a call at 1-800-854-1280—our tech department will be happy to help you find what you need.