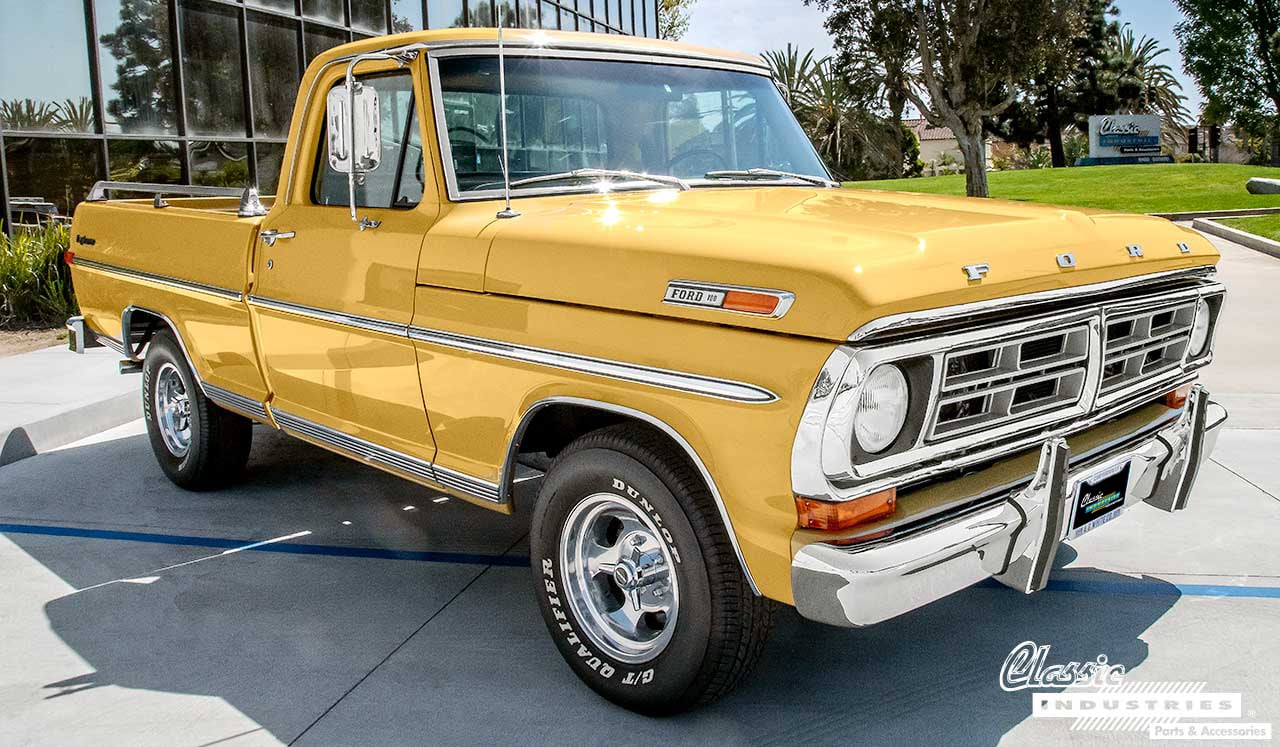 A beguiling beauty to be sure, Betty was first sold at A.G. White Company, in Cartersville, Georgia on April 28, 1972. A.G. White Co. was an old Ford dealership that was established way back in the early 1900's. Mike McCarthy gave his 1972 Ford F-100 Explorer Special the moniker of Betty not long after he purchased her from a farmer in Kansas in 1996. He then gave Betty a new career when he entrusted her with towing his 3rd generation Spec Racer Ford (SRF3) upto Willow Springs Raceway for campaigning the car in some SCCA road racing events. Betty provided over 10 years of trustworthy trouble-free service before the rusty floorboards forced her into a well-deserved retirement and several years of storage at the McCarthy home in Surf City USA.
1972 Ford F-100 Built @ Ford's Ontario Canada Truck Plant on April 18, 1972
Initially, Mike was going to simply replace the rusty floorboards with a new floor pan, but then things got out of hand. By using primarily stock and period correct components, Mike brought Betty out of storage and honored her with an extensive, frame-off restoration/mild resto mod.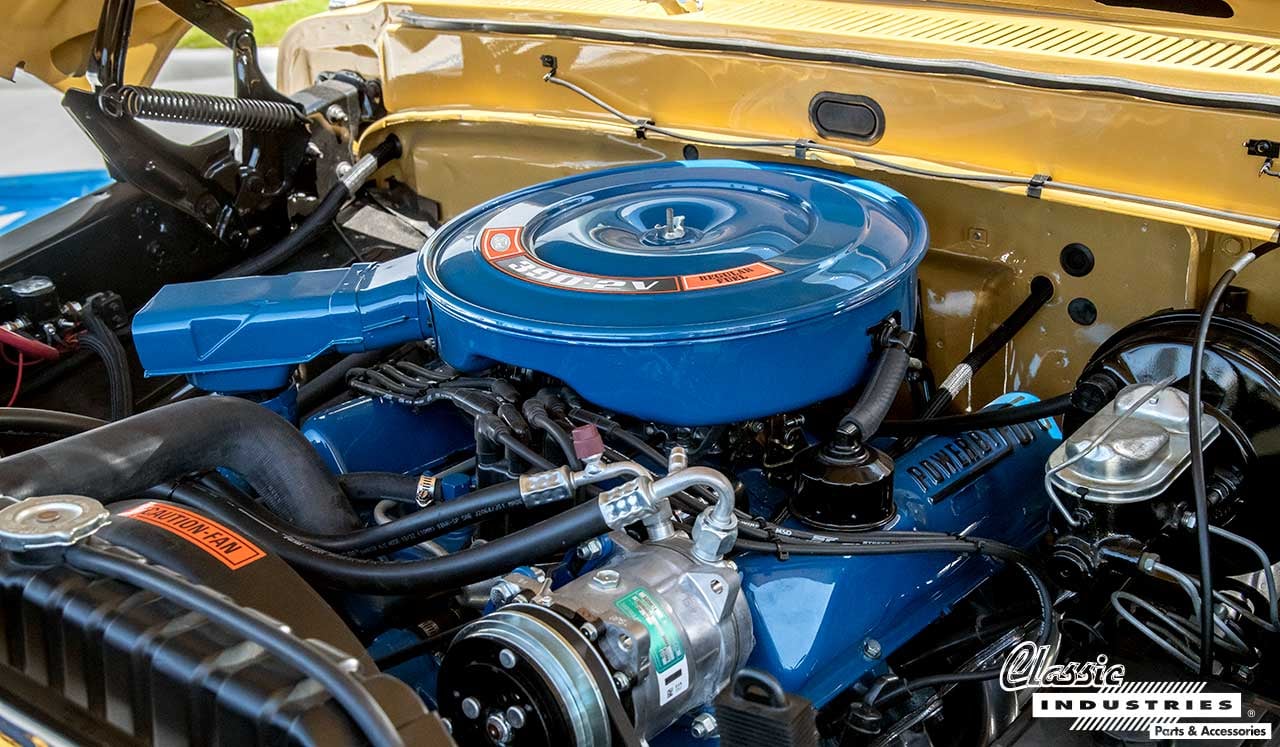 Mackey's Hot Rod Shop, in Huntington Beach, took the truck back to bare metal and replaced any rusted sheet metal panels with reproduction replacement steel. They prepped, primered, and repainted the exterior with the original hue of Ford Light Goldenrod using PPG two-stage paint.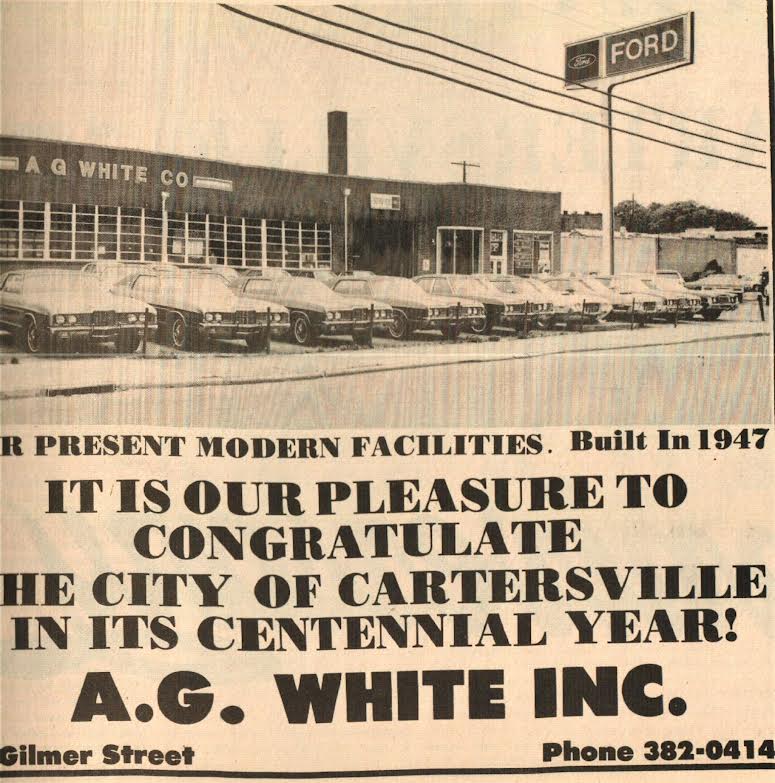 Above: The A.G. White Ford dealership is where Betty was first sold, on April 28, 1972. This news clipping photo is circa 1972 (approximately). Betty's owner obtained the clipping from the Bartow County Historical Society, in Cartersville, GA.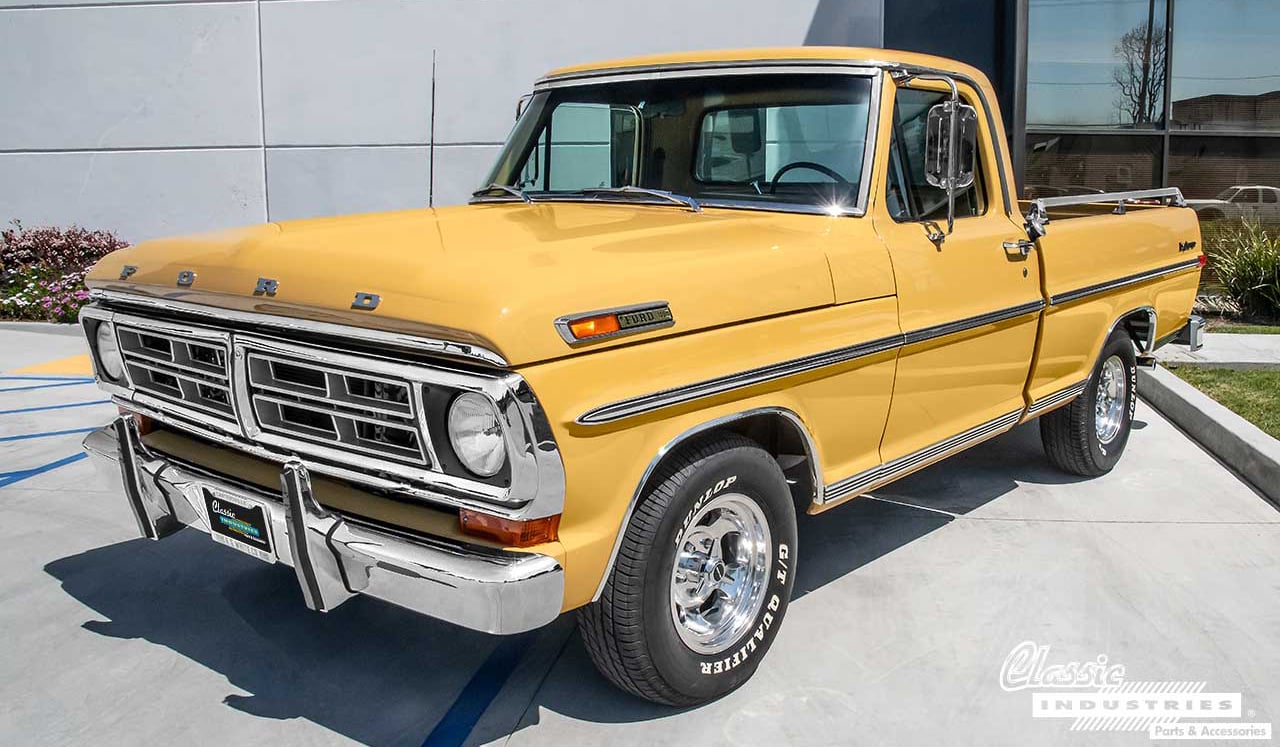 Yet another HB shop, aptly named Surf City Machine Shop, bored the original Ford 390 FE V8 block 30-over. They then stuffed the cylinders with some performance pistons, piston rings, and connecting rods. The V8 has stock cylinder heads and is dressed to perform with an Edelbrock aluminum intake manifold and a 650-cfm four-barrel carburetor. Automotive Excellence, a muffler shop in (you guessed it) Huntington Beach, formed the custom exhaust system, comprised of Hedman Headers and Magnaflow Mufflers, with custom stainless pipes in between. The big block mill's backed by a stout, rebuilt Ford C6 three-speed automatic transmission.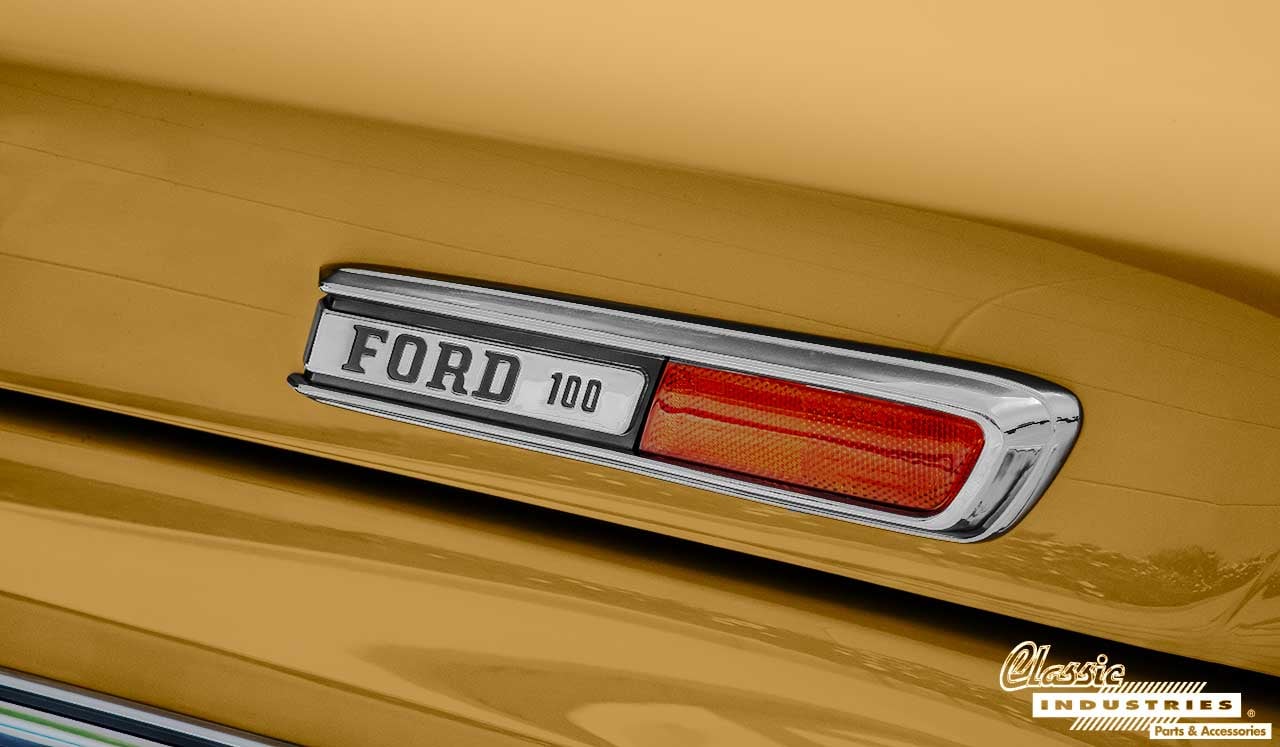 Rudy's Plating Service, in Santa Ana, CA re-chromed all of the original automotive jewelry that adorns Betty.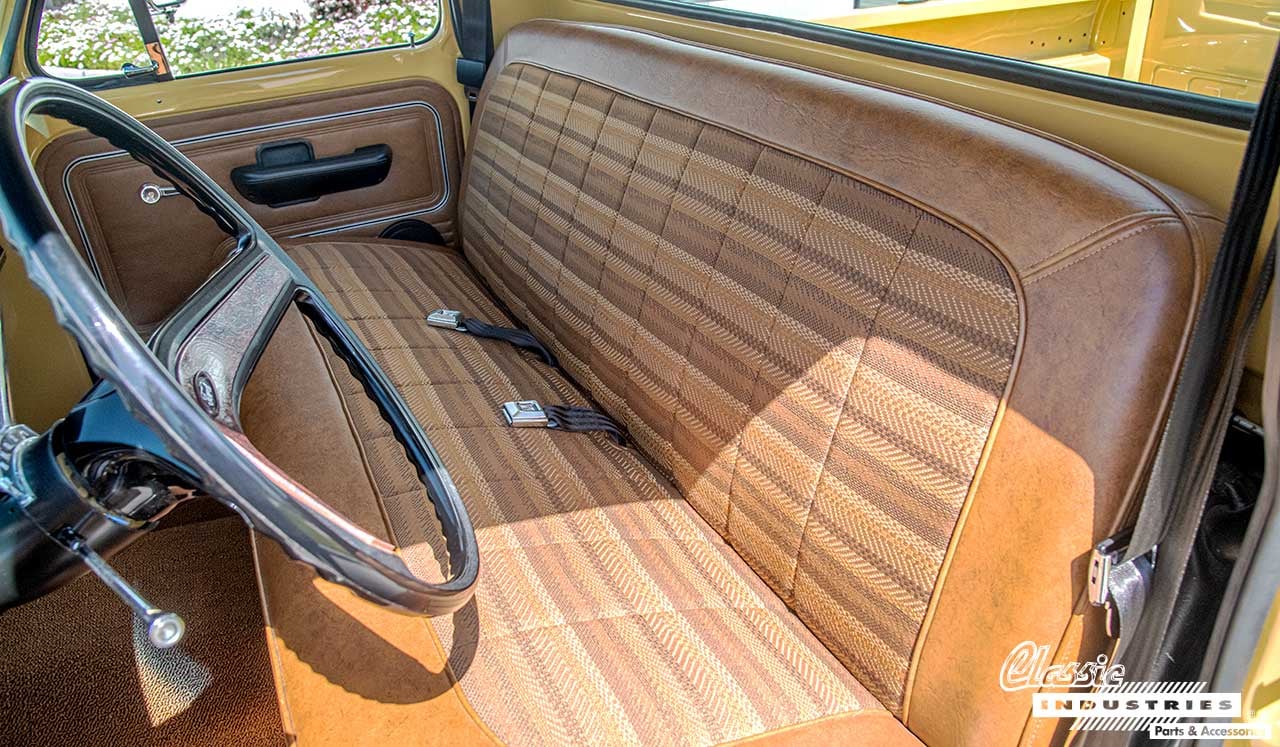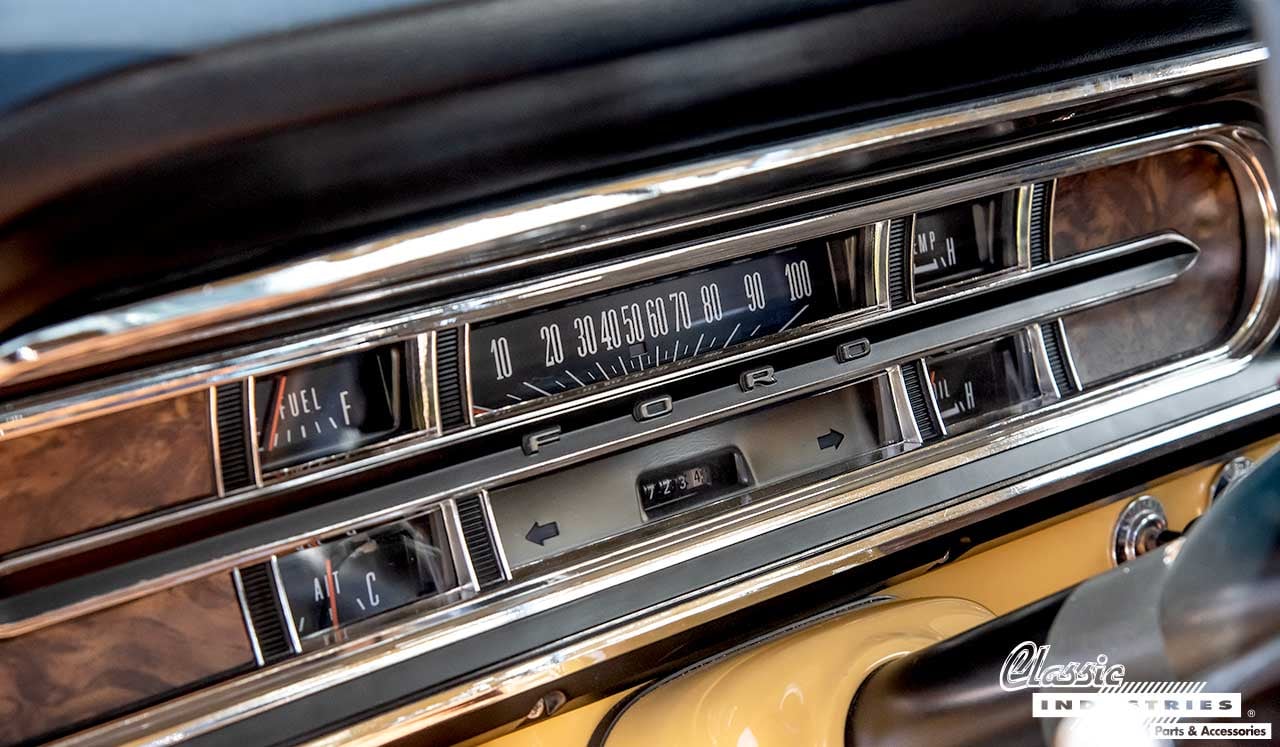 As for her undercarriage, or frame, Primo Powder Coating & Sandblasting, of Huntington Beach, sandblasted and powder coated the foundation back to better than brand new. The frame is the stock setup, with Ford's Twin I-beam suspension up front, a Ford nine-inch differential/rear axle in the back with Ford leaf springs and rear shocks, and stock renewed drum brakes all around. The rolling stock consists of Shelby 15x7-inch slot mags that have Dunlop radial tires with 235/75/15 sized meats for the front and 255/70/15 rubber for the caboose.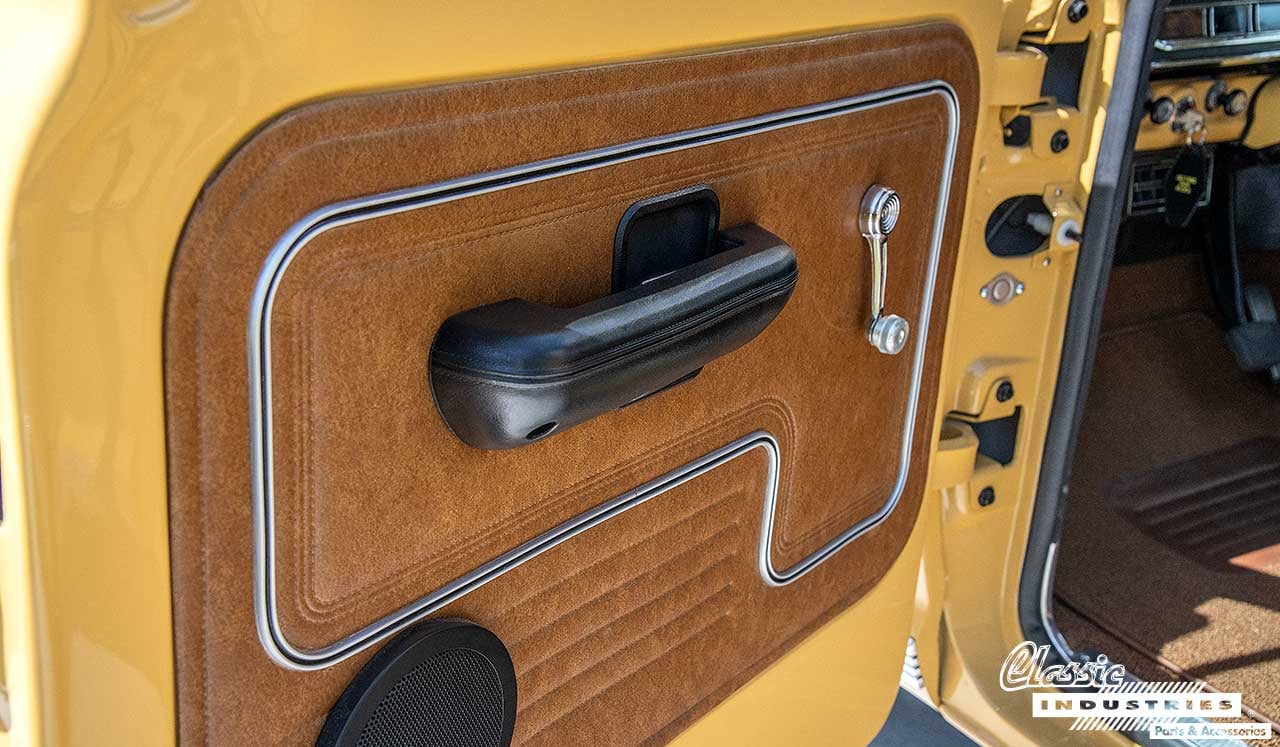 For the interior, Mike sourced some scintillating stock special edition reproductions of the original Ford cloth and vinyl upholstery from SMS Fabrics, in Canby, Oregon. Al's Garage, in Orange, CA installed custom carpet inside Betty's cab. While New Line Upholstery, another HB concern, trimmed the seats and the door panels with the SMS Fabrics covers.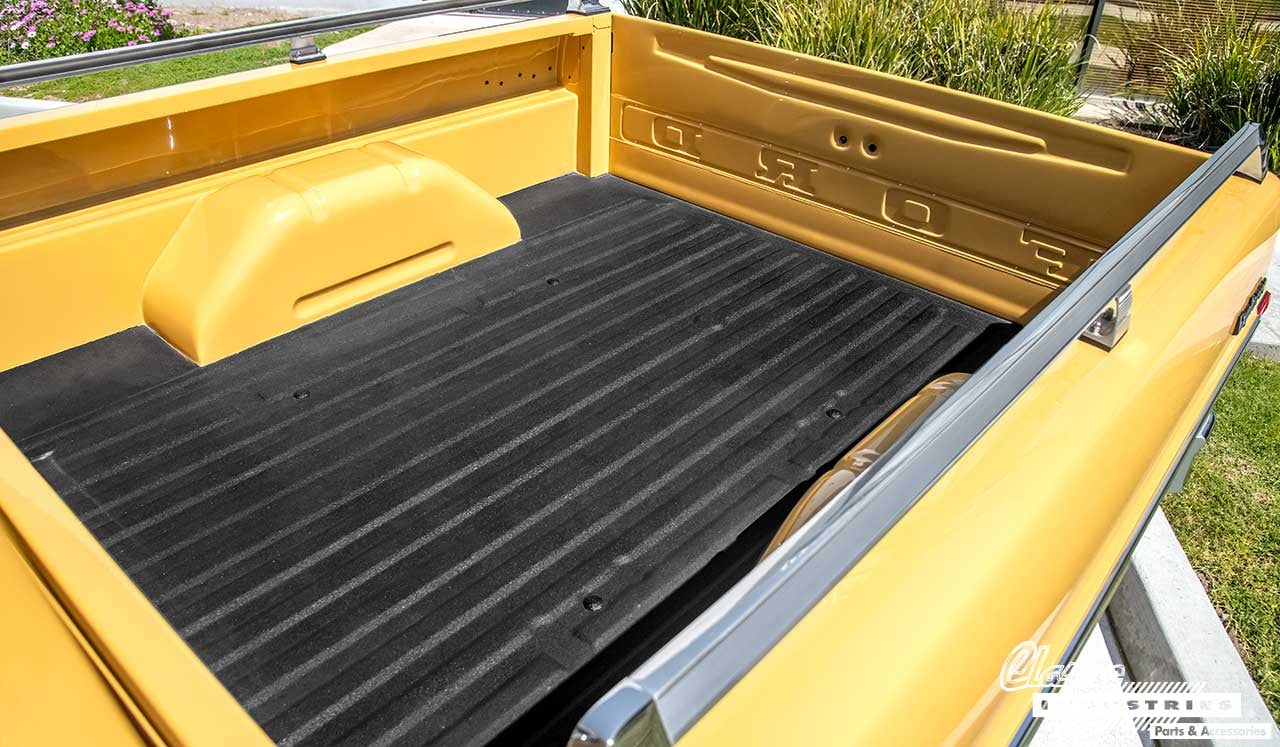 Above and below: Betty came from the Ford factory equipped with the Explorer Special Package D, which included: special trim, foam seat, bright box rails, bright drip moldings, bright front bumper guards, bright spear moldings, mag-type wheel covers, Explorer ornament, Western Jr. Swing-Lok mirrors, Cruise-o-matic, power steering, air conditioning (replaced with a modern Vintage Air system), and tinted glass. The 1972 F-100's optional equipment includes a brake vacuum booster, AM radio, and rear step bumper.
Originally built in Ford's Ontario Canada Truck factory on April 18, 1972, Betty is about to celebrate her 51st birthday. What better way to celebrate this momentous occasion than to depict her life with words and photos on the Classic Industries' website and news site? After all, Betty's current caretaker did procure some restoration supplies from CI for Betty's 3.5-year renovation.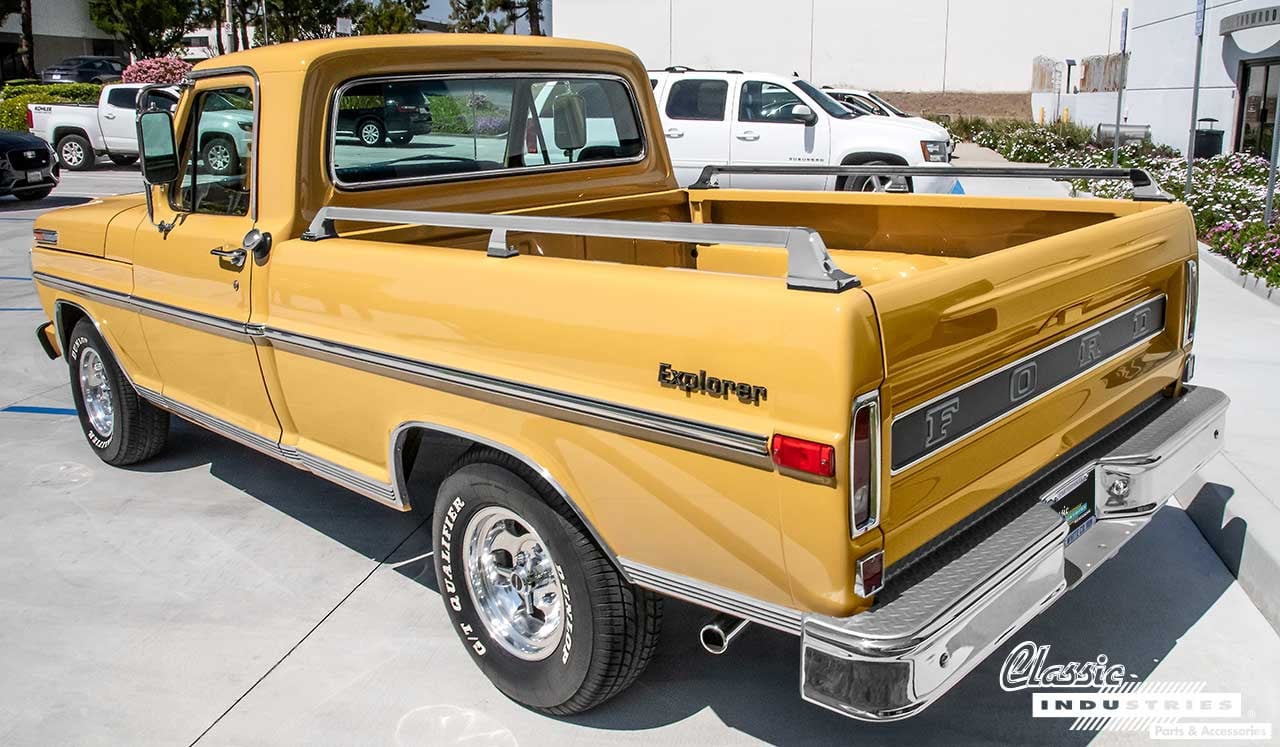 Classic Industries Has Ford Truck Parts
If you're a Ford truck owner, Classic Industries offers Ford truck components for 1932-2017 Ford pickup trucks. Simply click the button below or the two bolded links and select your year Ford pickup from the truck icons shown on the shopping page.
If you'd like to learn more about the impressive history of Ford trucks, or read more Ford pickup articles, there are several right here: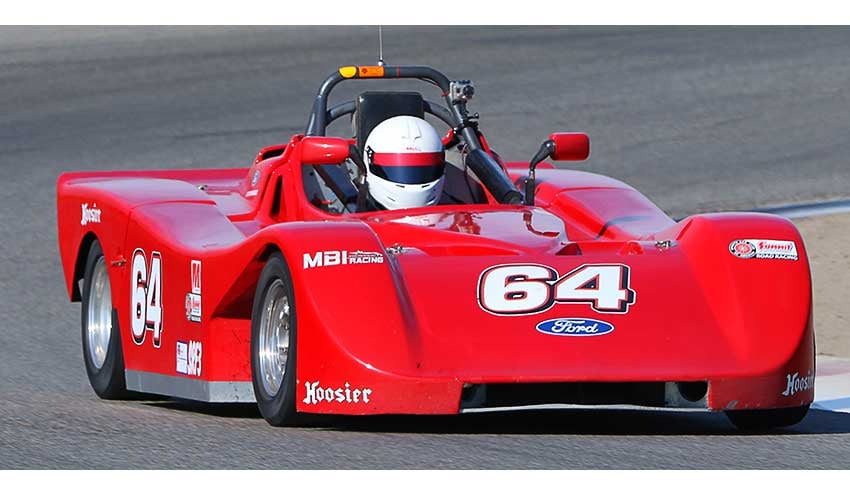 Above and below: Mike's SRF3 race car is equipped with a 1.6-liter Ford 4 banger that certainly looks to be a blast to drive.