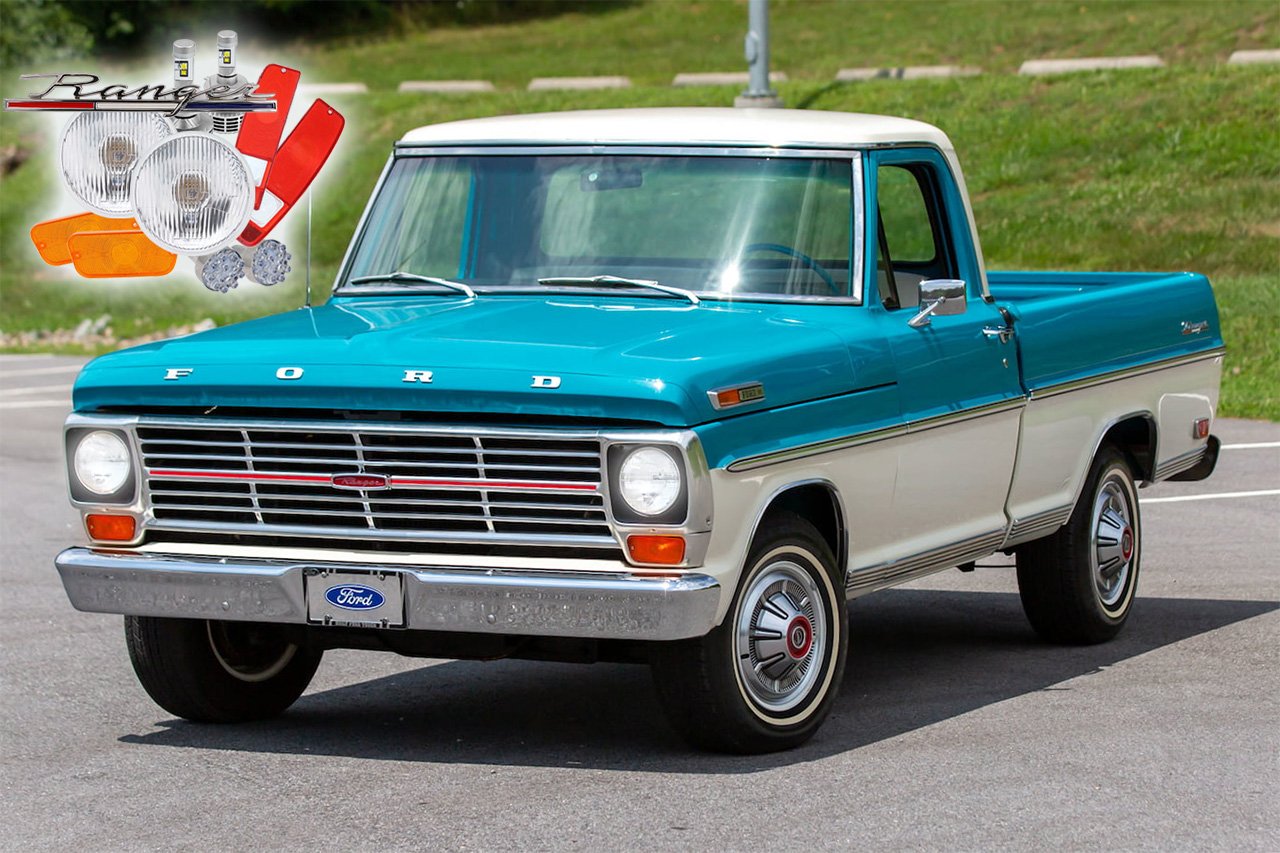 Lighting technology has come a long way since the late 1960s, with one of the most significant developments being the introduction of light-emitting diodes, also known as LEDs. Modern LEDs produce far more light output than the sealed beam lights that were installed in vehicles in the '60s, and they're also much more efficient and reliable. This results in better visibility of the road ahead, and better visibility of your vehicle to other motorists. For these reasons, our friends at Ford Muscle magazine recently picked up some parts from Classic Industries to convert their 1969 F-100 to LED lighting.
Above: The pictured 1969 Ford F-100 from Mecum Auctions is more complete than Ford Muscle's project truck, but it serves as a representation of how good these trucks can look once they're fully restored.
Ford Muscle's 1969 F-100 Restomod Project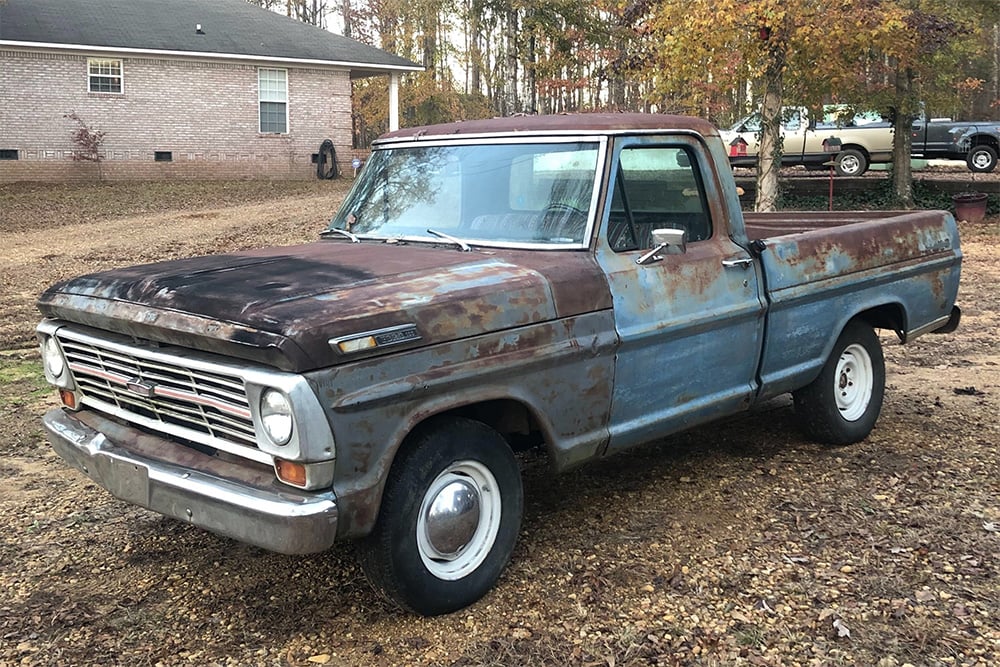 When Ford Muscle started working on their 1969 F-100 project truck, it was rough around the edges and in need of restoration. Since then, the Ford Muscle team has replaced its old glass (refer to our article here for more details), suspension, brakes, wheels and tires, and even dropped in a new Gen3 Ford Performance 5.0L Aluminator crate engine and Tremec T-56 Magnum 6-speed transmission.
You can see the full list of articles related to this project here.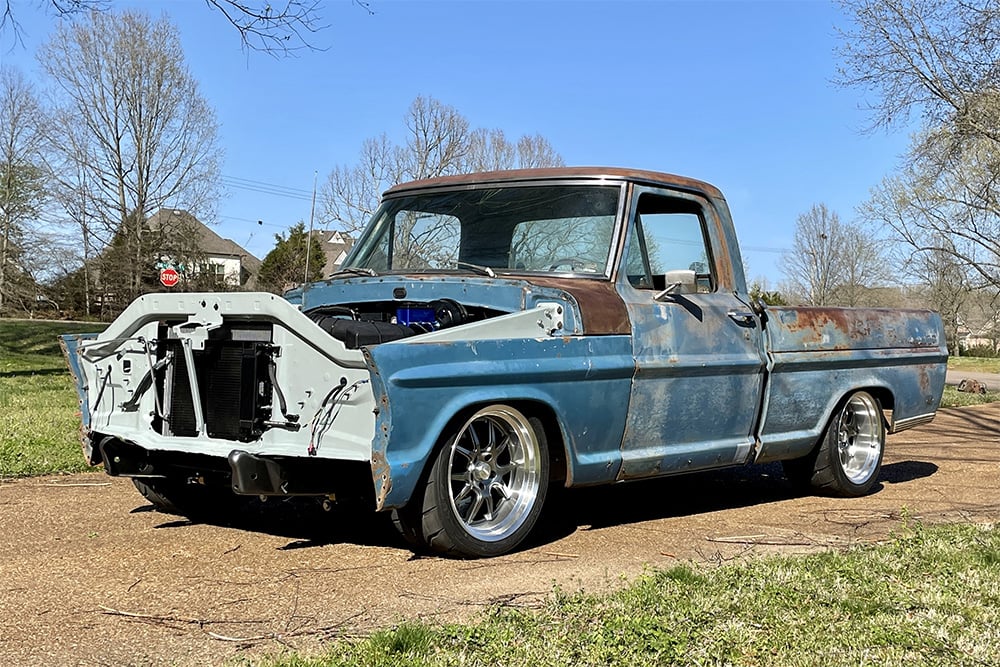 Above: With QA1 suspension, Baer brakes, Rocket Racing wheels, and a completely new powertrain, the F-100 was getting closer to being ready to hit the streets.
Upgrading the F-100 to LED Lighting
After making a list of the parts they needed, the Ford Muscle team ordered a complete list of lighting restoration parts and upgrades for their classic Ford truck. This included headlight housings, buckets, and bulbs, park lamp lenses and bulbs, tail light lenses and bulbs, and a Painless Performance turn signal flasher.

Above: Here are some of the parts Ford Muscle picked out from the Classic Industries product line. Note the clear difference (literally and figuratively) between the old and new park lamp and tail light lenses.
Since the original headlight buckets on the truck were rusty and weathered, they were removed and replaced with new original-style reproduction parts: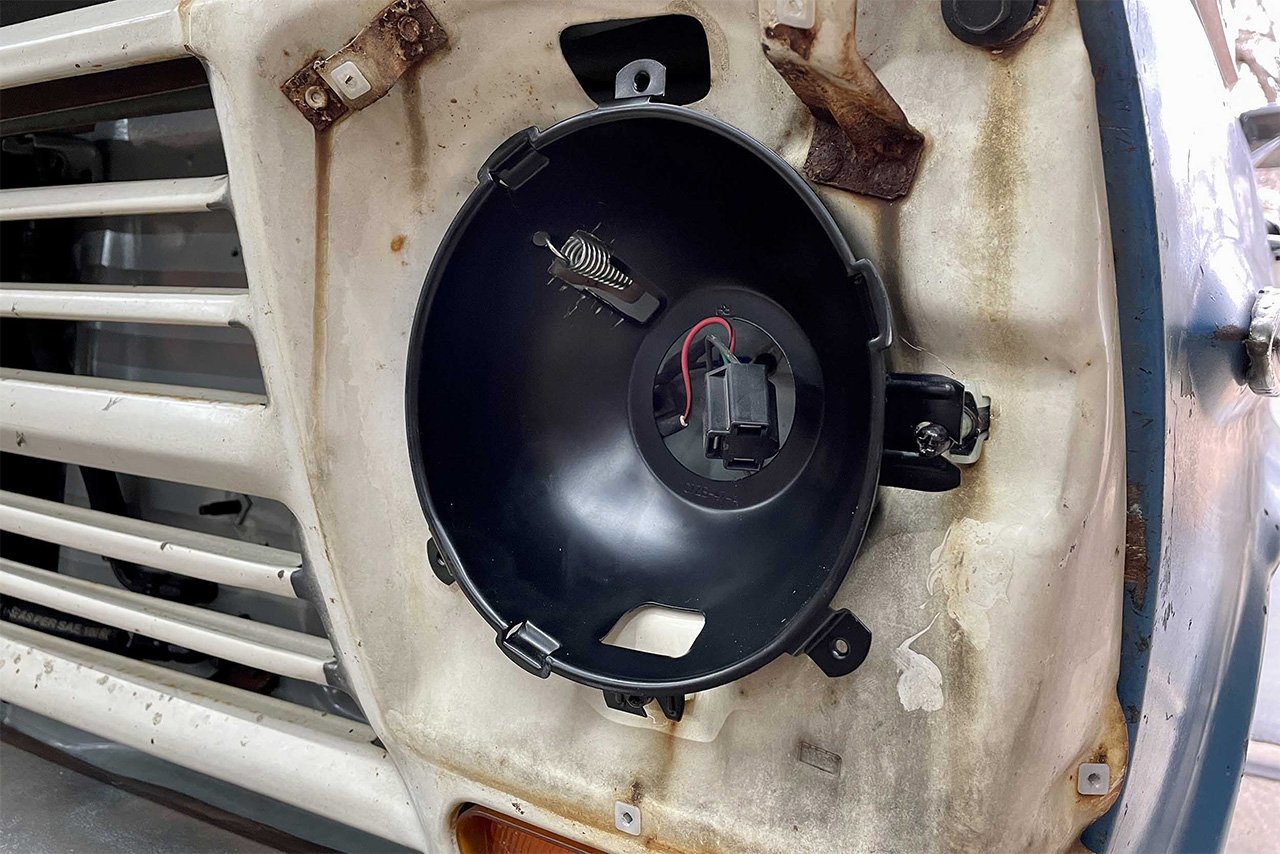 Next, the new LED bulbs were installed into the new H4 headlight housings: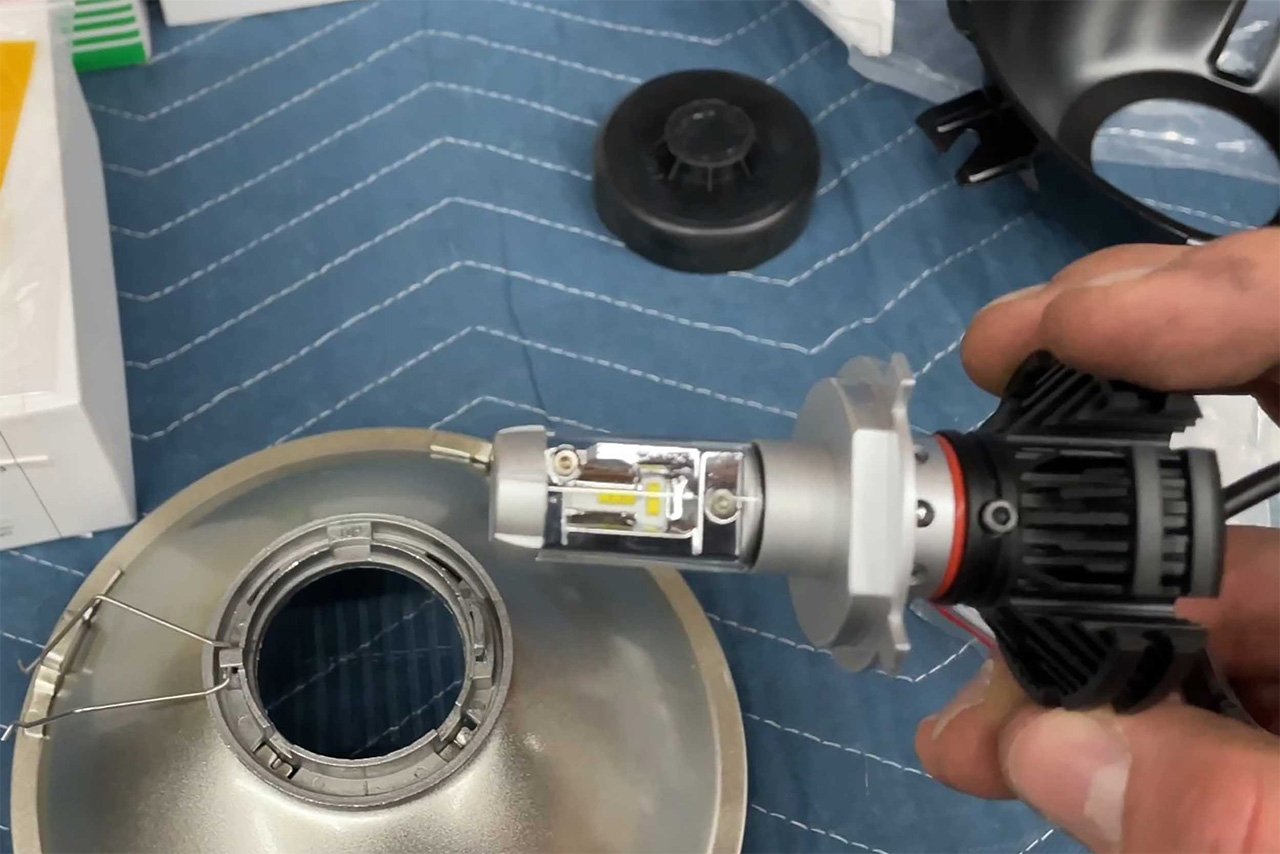 With the bulbs installed into the housings, the housings were attached to the buckets. Ford Muscle also replaced the truck's wiring in order to ensure there would be no shorts or other lingering issues.
The tail lights and park lamps were easy to install, but their energy-efficient LED bulbs would flash much faster as a result of the reduced draw. Ford Muscle rectified this by adding a Painless Performance turn signal flasher unit.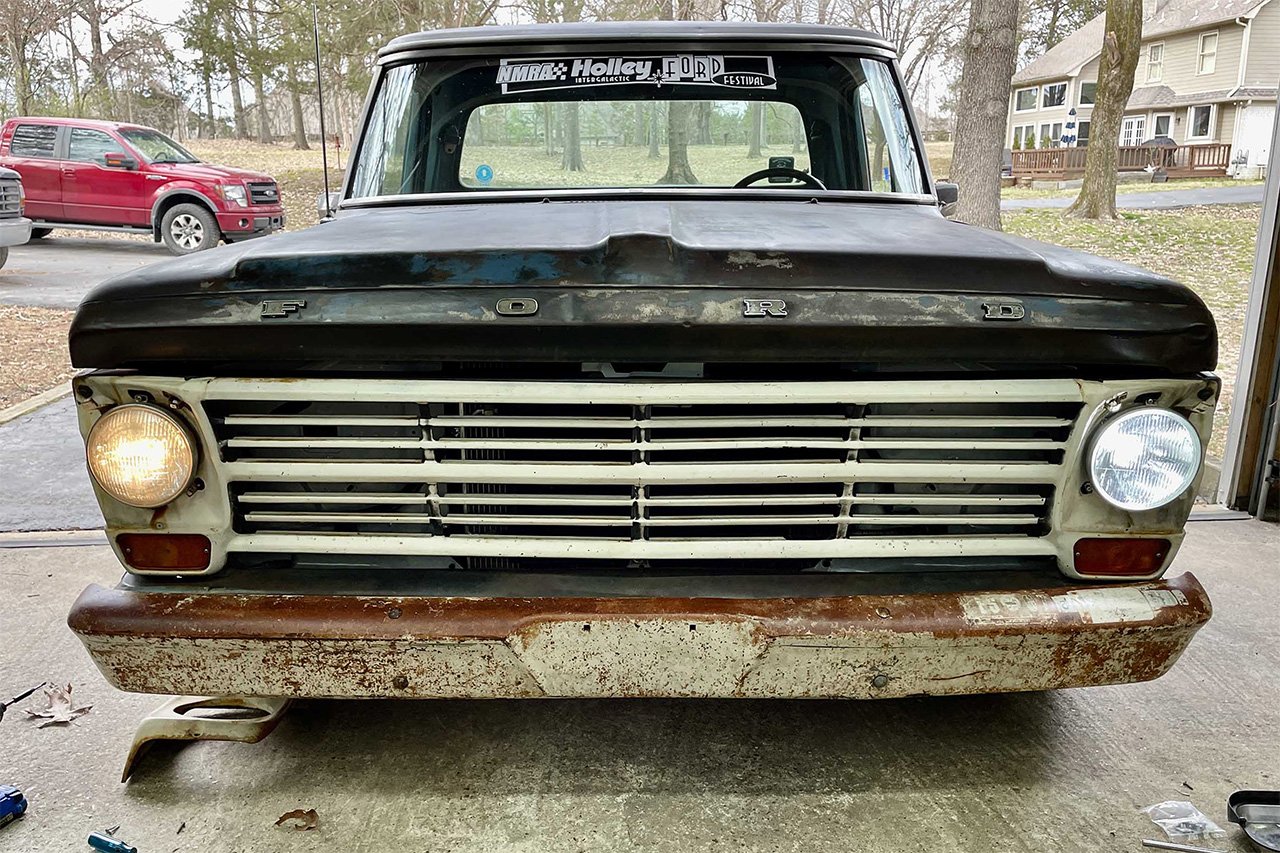 The end result was much brighter, clearer lighting at all four corners of the 1969 F-100. In the photo above, you can see the difference between the yellow original headlight and the neutral white LED light.
More Ford F-100 Restoration Parts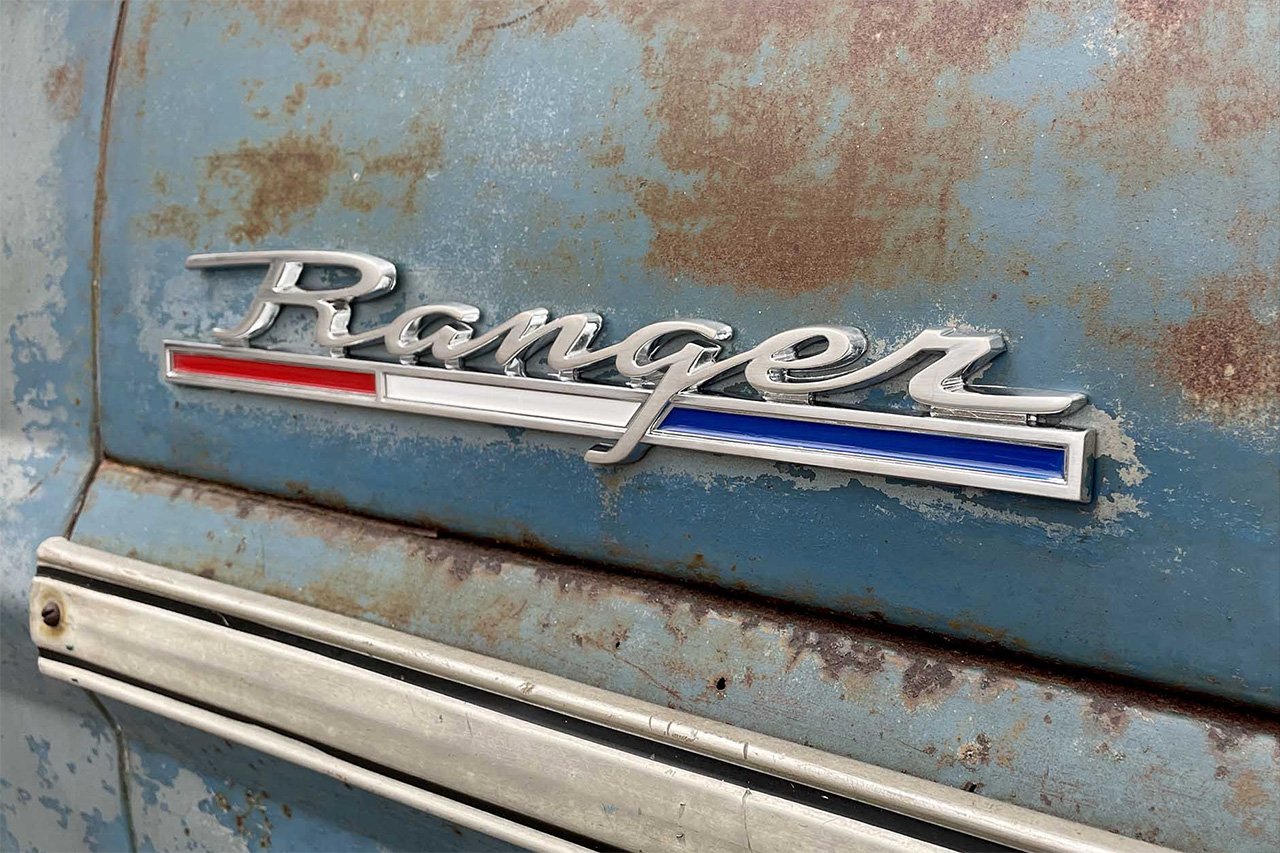 For a finishing touch, Ford Muscle installed these Ranger bed side emblems, which were also sourced from the Classic Industries Ford Truck parts product line. To see more photos and information on this DIY project, read the full article on FordMuscle.com.
If you'd like more information on the restoration parts and accessories Classic Industries has for the Ford F-Series, click the button below to browse our Ford truck parts online.