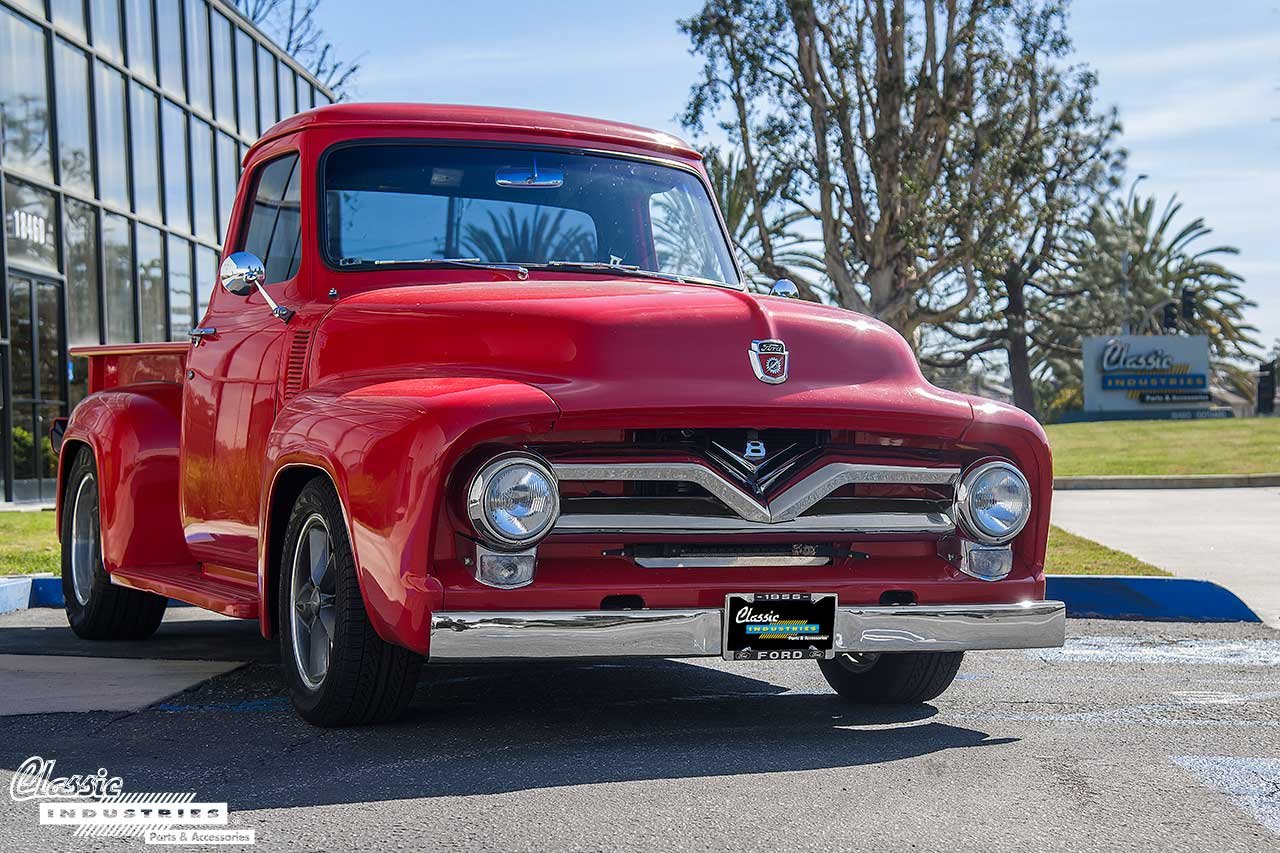 Each classic car is an expression of its owner's taste and personality. Some choose to restore their vehicles to factory condition, with every last nut and bolt put back to the way it was when the vehicle left the assembly line. Others prefer to incorporate some slight modifications, such as a new set of wheels, coilover suspension, or a disc brake conversion. A few choose to diverge from tradition with major mods that speak to their independent attitude. Guy Moore, the owner of this 1955 Ford F-100, falls into the third category. That's why he decided to drop a Chevy LS1 under the hood of his Ford truck.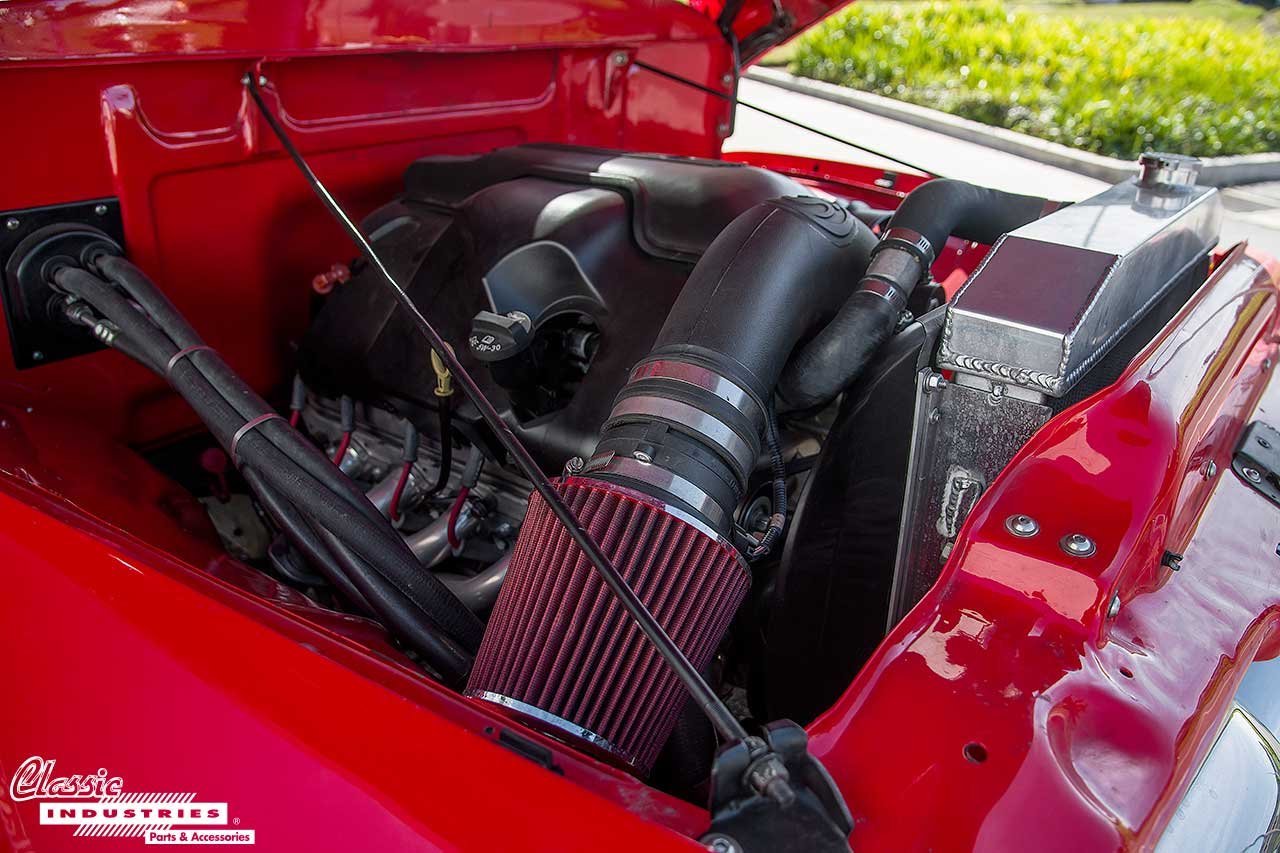 The decision to put a Chevy V8 into a Ford F-100 will surely spark some vigorous debate among purists from both sides, but that doesn't bother Guy at all. He wanted his truck to be a little unusual, and decided that the performance and aftermarket parts availability of the LS motor family was a nice benefit. This motor is fitted with a high-flow air intake, ceramic-coated headers, upgraded aluminum radiator, and GM 4L60e automatic transmission.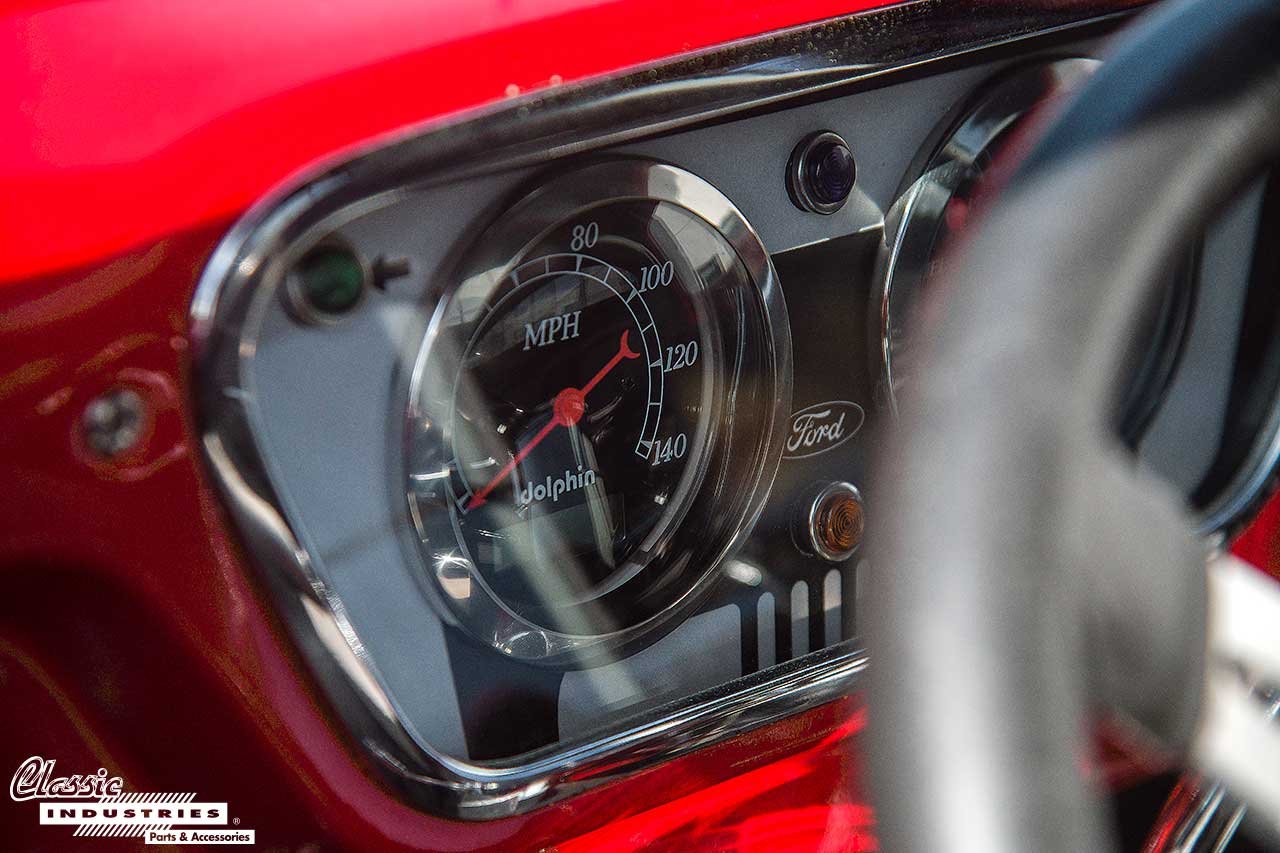 However, aside from the drivetrain, Guy's F-100 is all Ford. The front suspension came from a Crown Victoria, and he converted the truck to four-wheel disc brakes. He also added power windows and air conditioning to improve driving comfort and convenience. An updated gauge cluster displays the most critical information.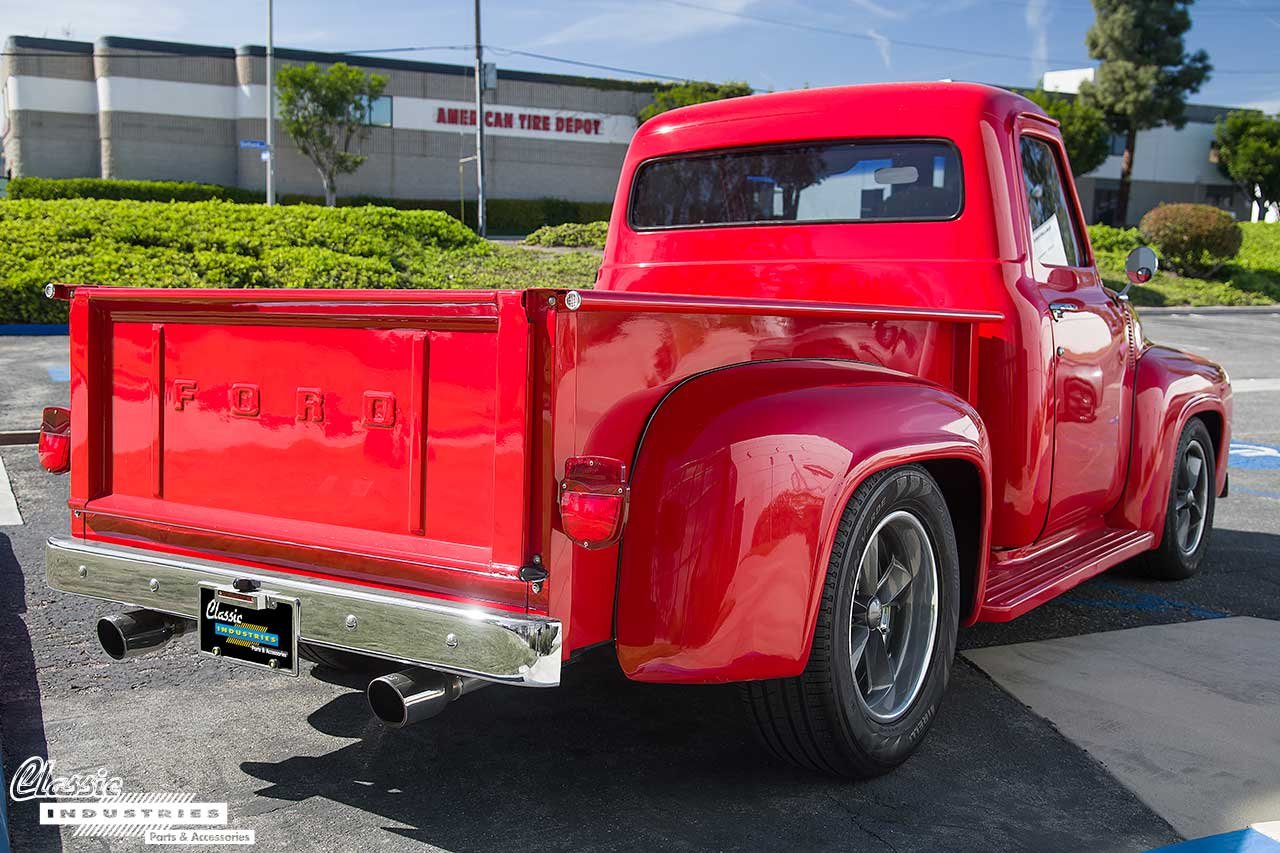 The F-100's body panels have been repainted in simple, eye-catching red. Chrome bumpers, door handles, mirrors, and the iconic grille with V8 emblem provide visual contrast against this brightly-colored backdrop.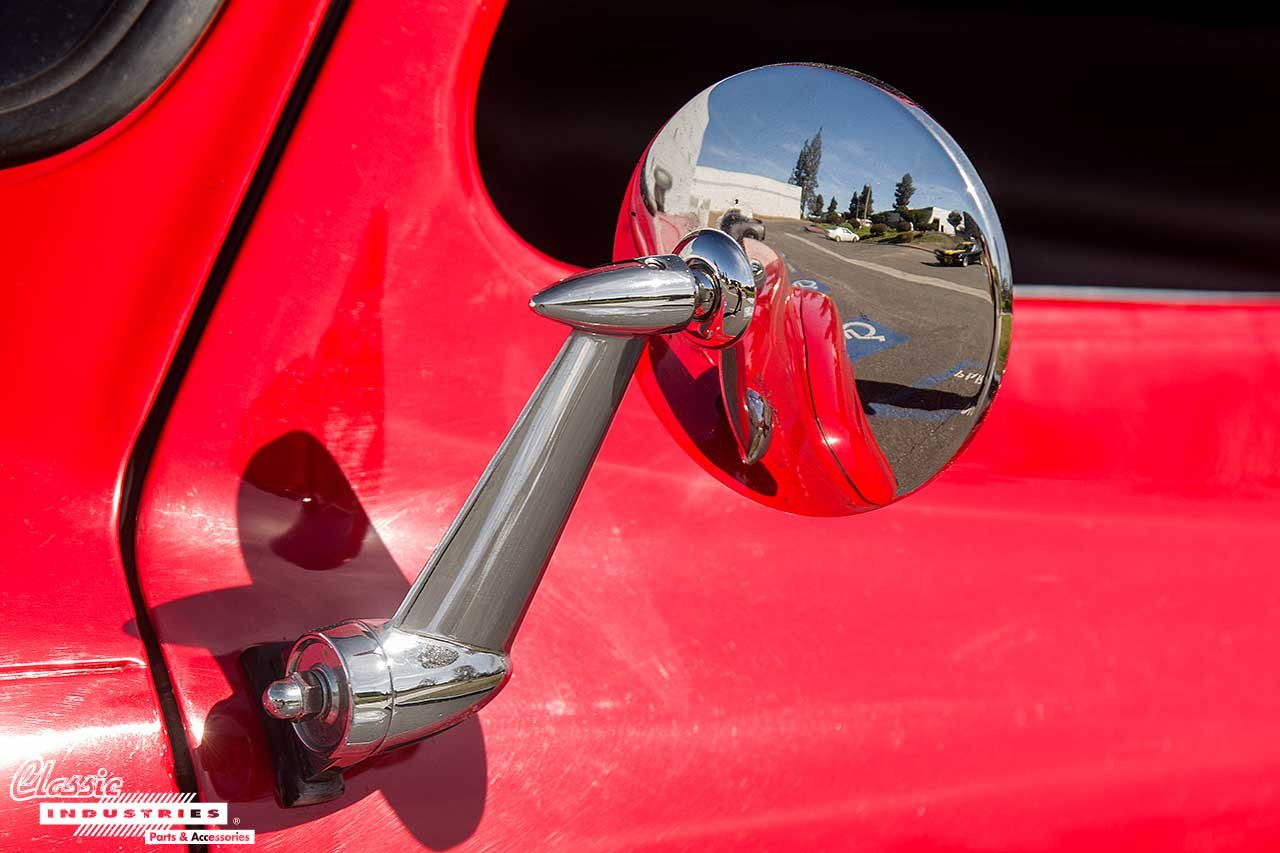 Guy says he has owned this F-100 for about six years, and he performed the drivetrain swap along with numerous other touch-ups to get it to the condition seen here. The remainder of the truck was partially-restored when he bought it.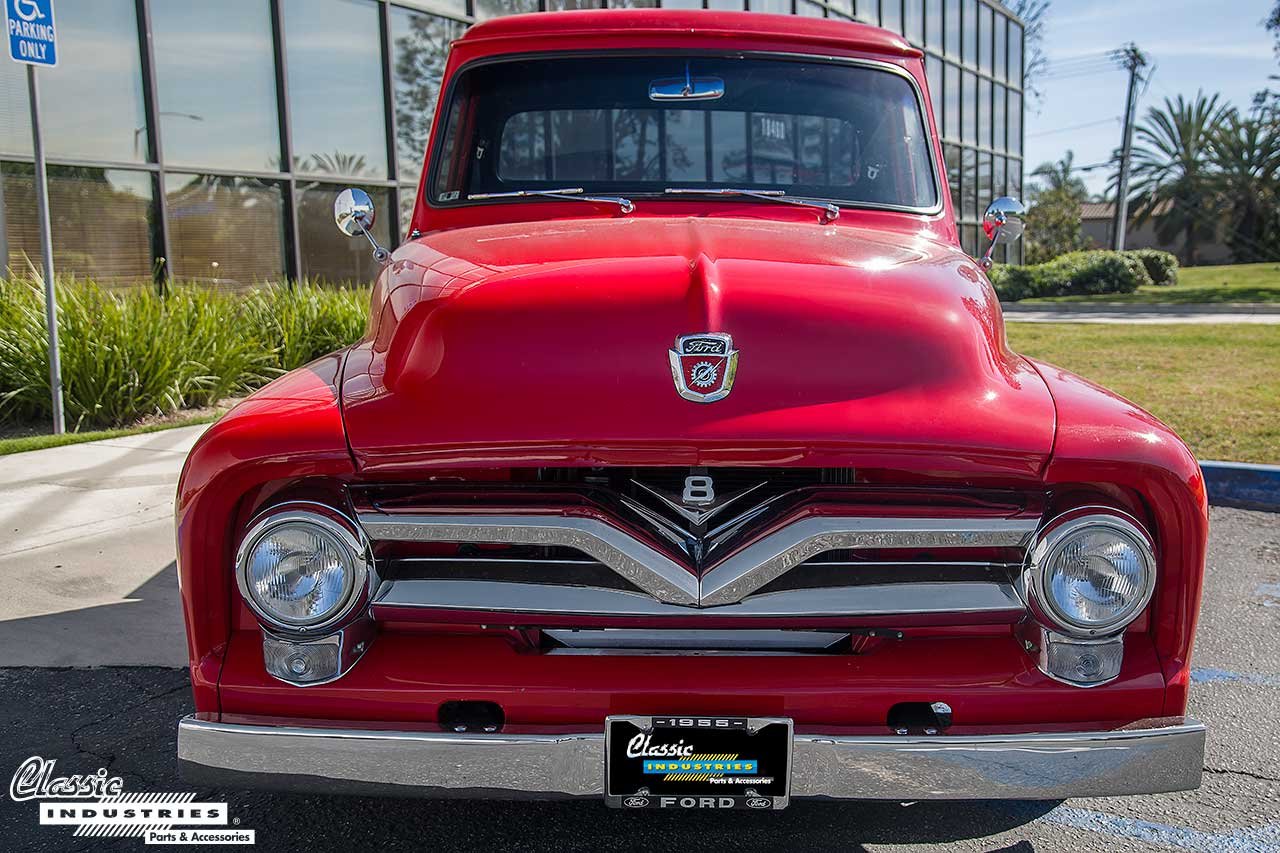 Some of you may be wondering why we're featuring an F-100 on the Classic Industries News blog. Even though we don't currently have a complete catalog dedicated to Ford trucks, we do offer restoration parts for classic Ford trucks through our web store. There are quite a few parts in stock already, and we plan to continue expanding this inventory in the future.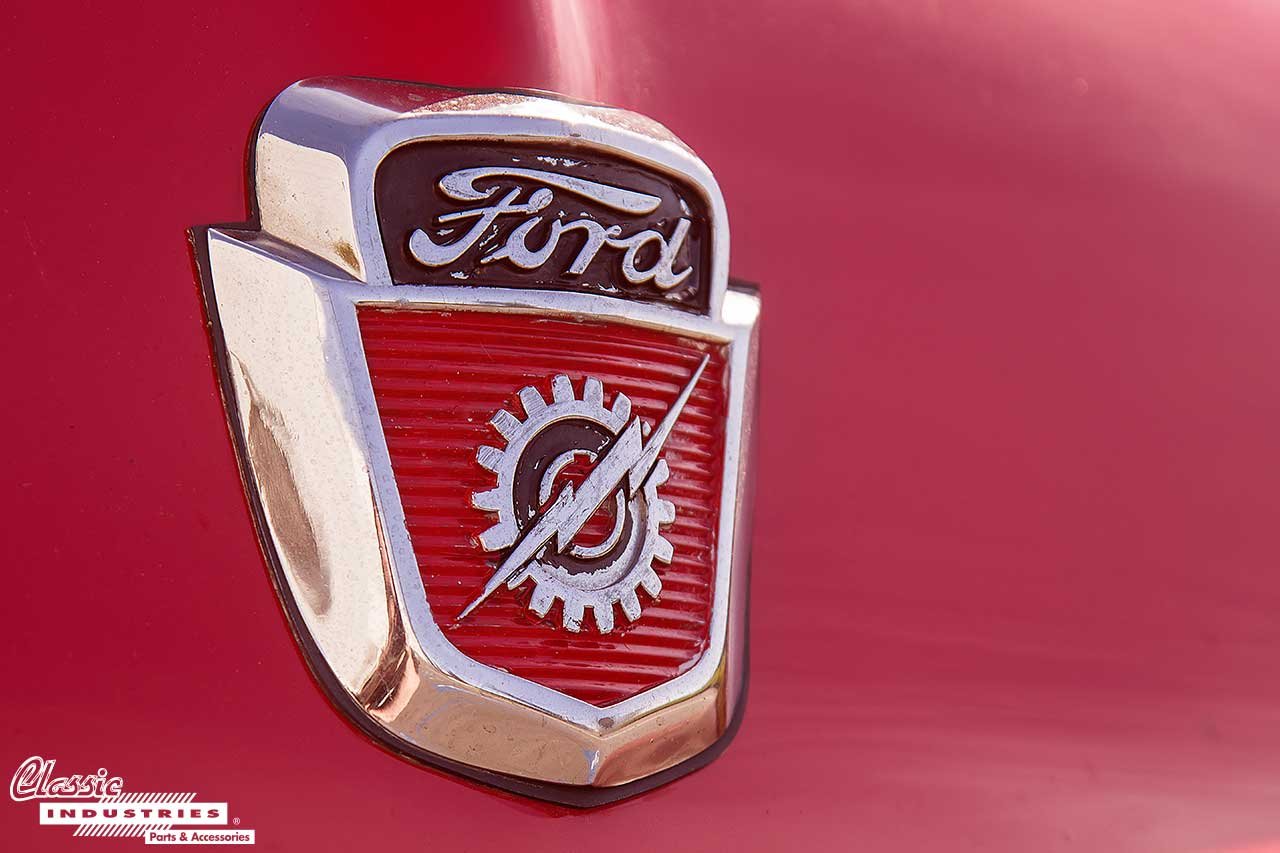 So, if you own a classic Ford truck, go check out our current selection of Ford F-Series parts. If you own a Ford Mustang or other classic vehicle, check out our extensive lineup of restoration part catalogs to see what other parts and accessories we have to offer.