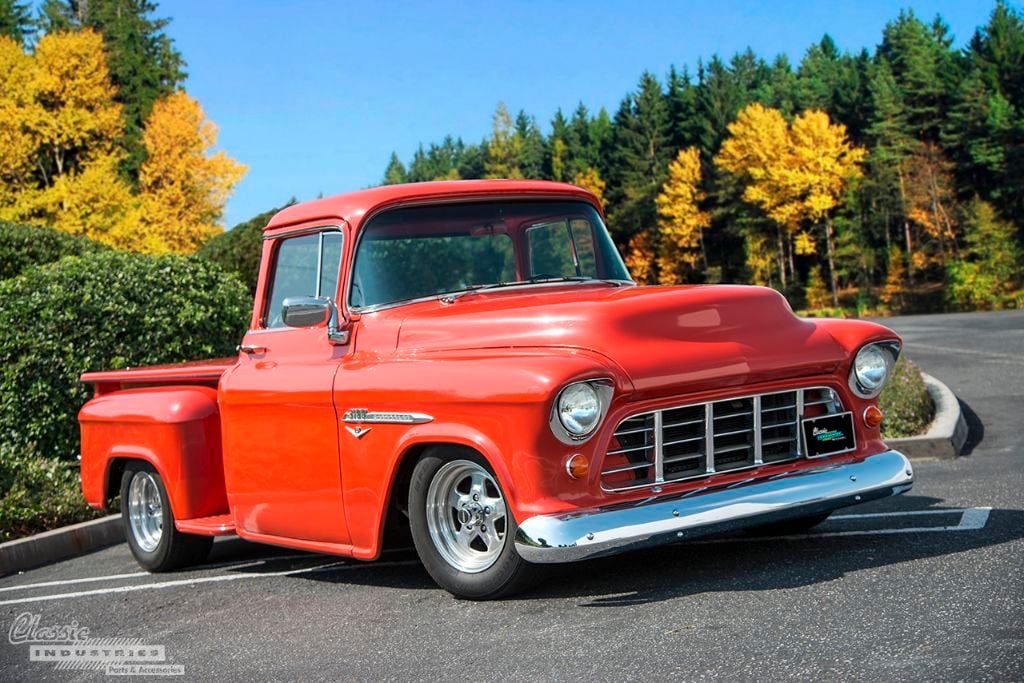 Truck restoration projects always put a smile on our faces, and it's easy to see why. There's something encouraging about watching a classic pickup that has lived a long, hard life receive a top-to-bottom rebuild. It erases decades of wear and tear, and allows us to see these workhorses brought back to their original beauty. In some cases, they're also upgraded with performance parts and modern accessories. Today, we'll be taking a look back at five Chevy and GMC truck restoration projects that feature parts from the Classic Industries GM Truck parts catalog.
The first of the five truck restoration builds comes from the earlier era of our GM truck parts line. This bright red 1955 Chevy, pictured above, belongs to Fred Ramirez. When we photographed this truck at our Huntington Beach showroom, Fred told us he has owned it for 40 years, and bought it for just $250 when he was in high school. It now features a 350ci crate motor, TH-700R4 transmission, Currie 9-inch rear end, Vintage Air A/C, and lowered suspension. Click here to read about the rest of this build.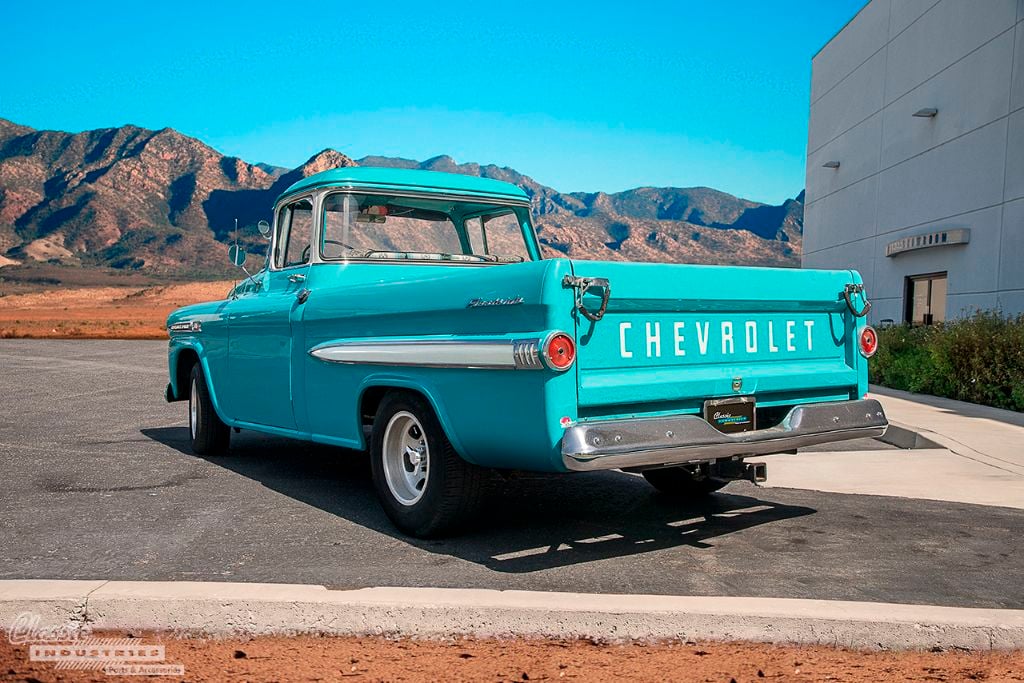 Next up is Bob Meredith's stunning 1959 Apache. He says this truck restoration resulted in a shop truck that he drives every day to carry supplies. Instead of dropping in a modern powertrain, Bob chose to keep his truck old-school with an original-spec 283ci V8 and four-speed manual transmission. It's hard to think of a cooler work vehicle than this one, especially with its eye-catching teal paint. Click here to read more about this '59 Apache.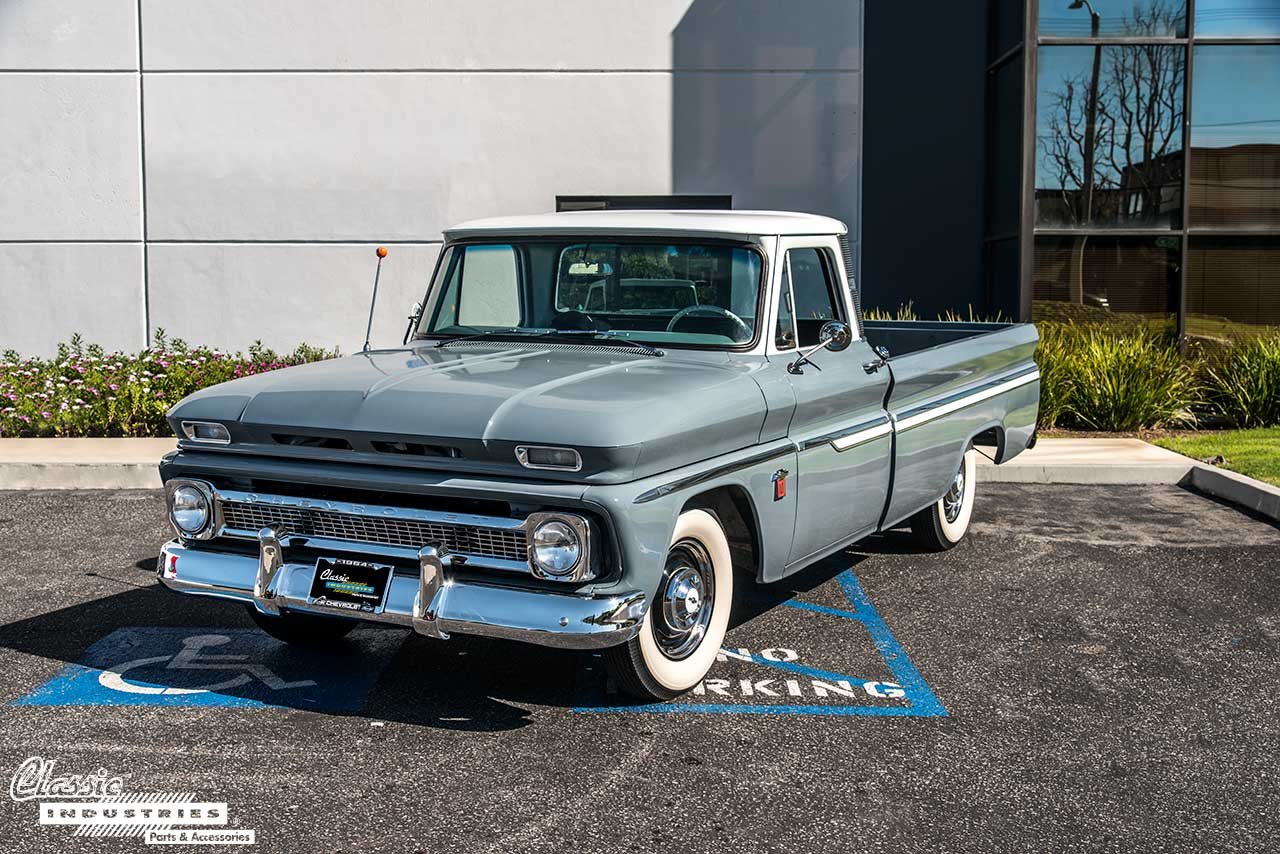 The following two trucks might be referred to as siblings. They're both from the exact same model year, and both truck restoration projects resulted in immaculate-condition vehicles, but there are some noteworthy differences. The 1964 Chevy C10 pictured above belongs to Antonio Ortiz, and features understated grey paint with white accents and chrome trim. Click here to read more about Antonio's '64 Chevy.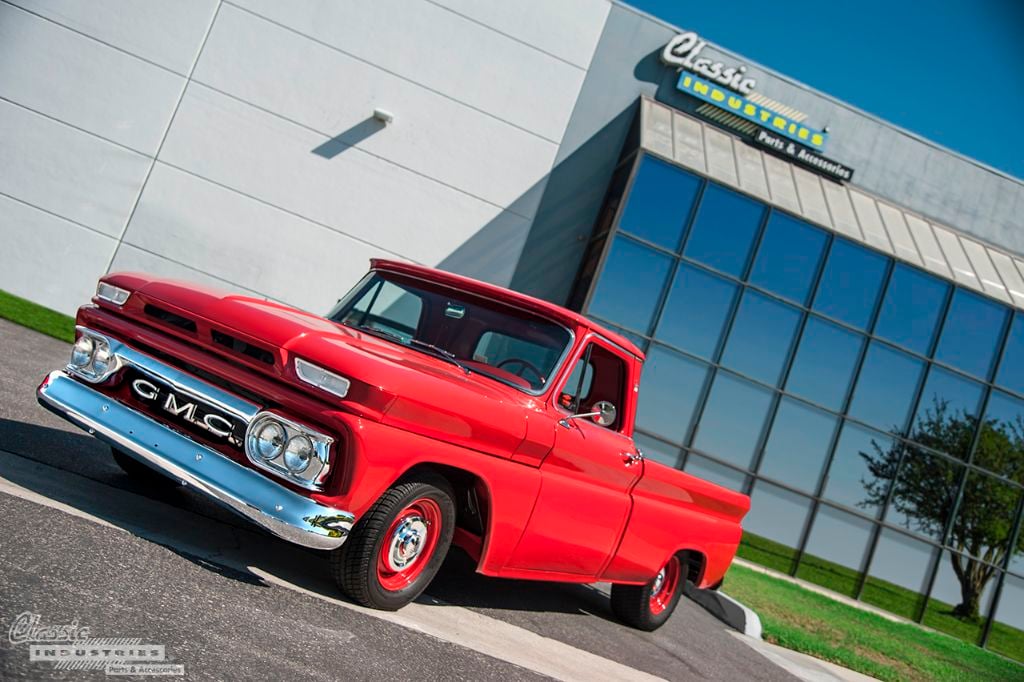 The other sibling is another member of the General Motors family: a 1964 GMC pickup. This truck restoration project was spearheaded by Darin Smith, owner of local restoration shop DWS Classics. This GMC was found wasting away in the desert, and restored from the frame up. It now features glossy red paint, matching steel wheels, and the iconic GMC front end with dual headlamps. Click here to read more about this truck build.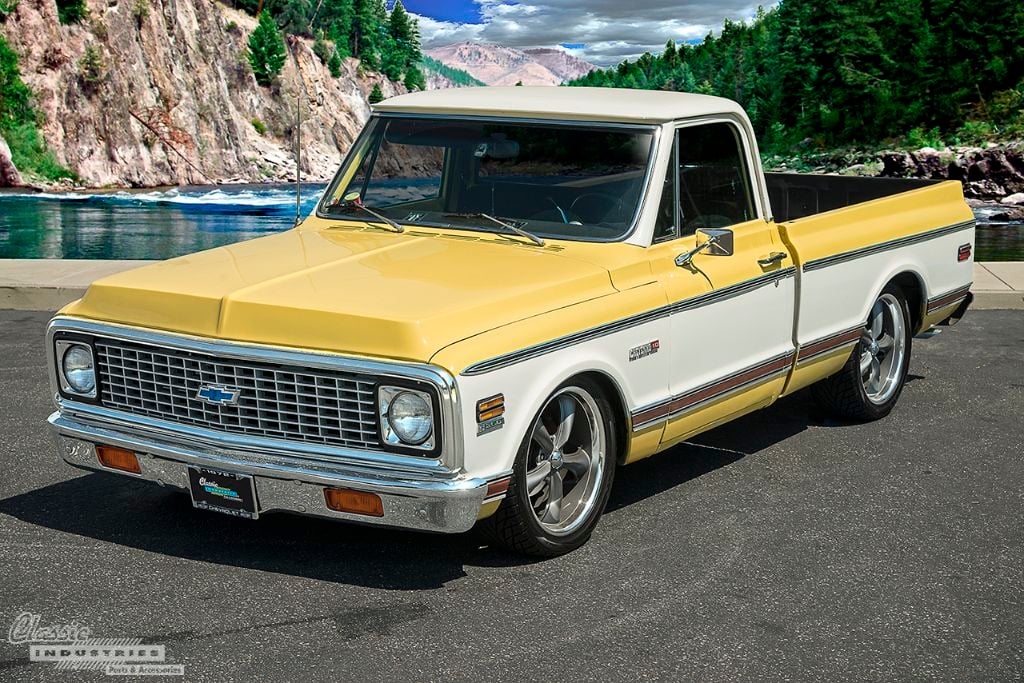 Last, but certainly not least, is this 1972 Chevy C10 Cheyenne owned by Hector Pena. Its vintage pale yellow and white two-tone paint and wood grain trim contrast with modern 20-inch wheels and a lowered stance. The 350ci V8 features some performance upgrades as well as a rumbly dual exhaust. Click here for more info on this '72 Chevy.
If you're working on a GM truck restoration project of your own, you'll definitely want to get a copy of the Classic Industries truck restoration parts catalog. It contains thousands of parts for 1947-2008 Chevrolet and GMC trucks and SUVs, ranging from original-style reproduction parts to maintenance and performance items. Click the button below to get your free truck restoration parts catalog.