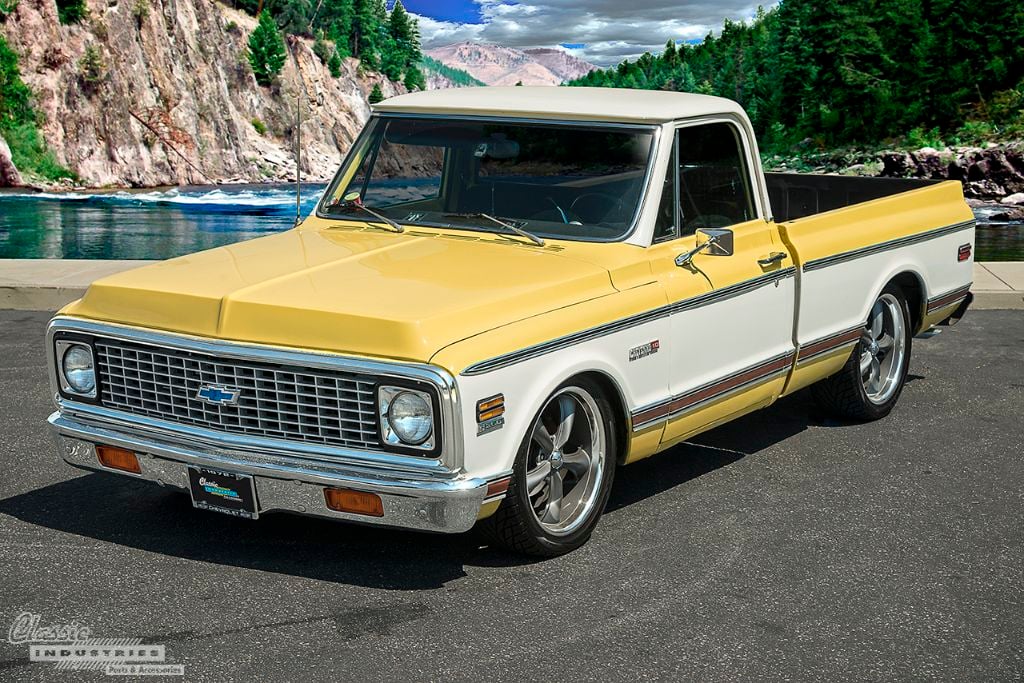 The 1967 through 1972 C10 pickup is a truly classic design. Its strong edges were a notable departure from the sculpted curves of the 1960-66 models, but it still wasn't quite as squared-off as the 1973-87 pickups which followed it. This is one reason why the '67-'72 Chevy trucks have remained popular for so many years.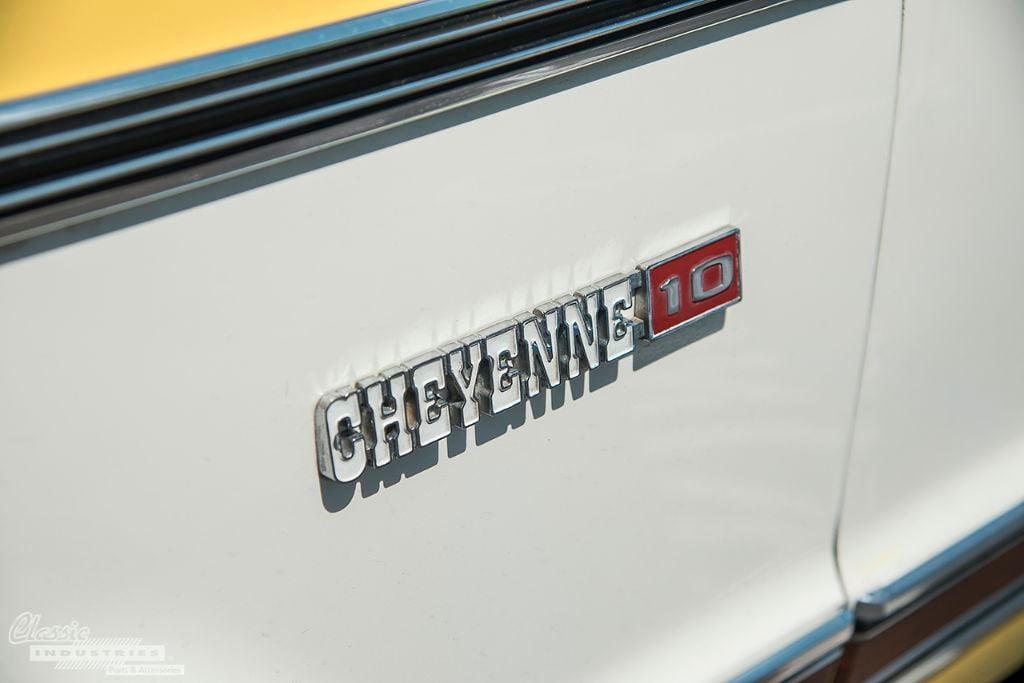 The yellow and white 1972 C10 seen here is one of the later examples of its generation, and belongs to Hector Pena, of Beaumont, California. The truck bears the Cheyenne luxury trim level only found on '71 and '72 models during this body style. The Cheyenne features woodgrain and stainless moldings along the sides and tailgate, as well as trim level badges on the front fenders.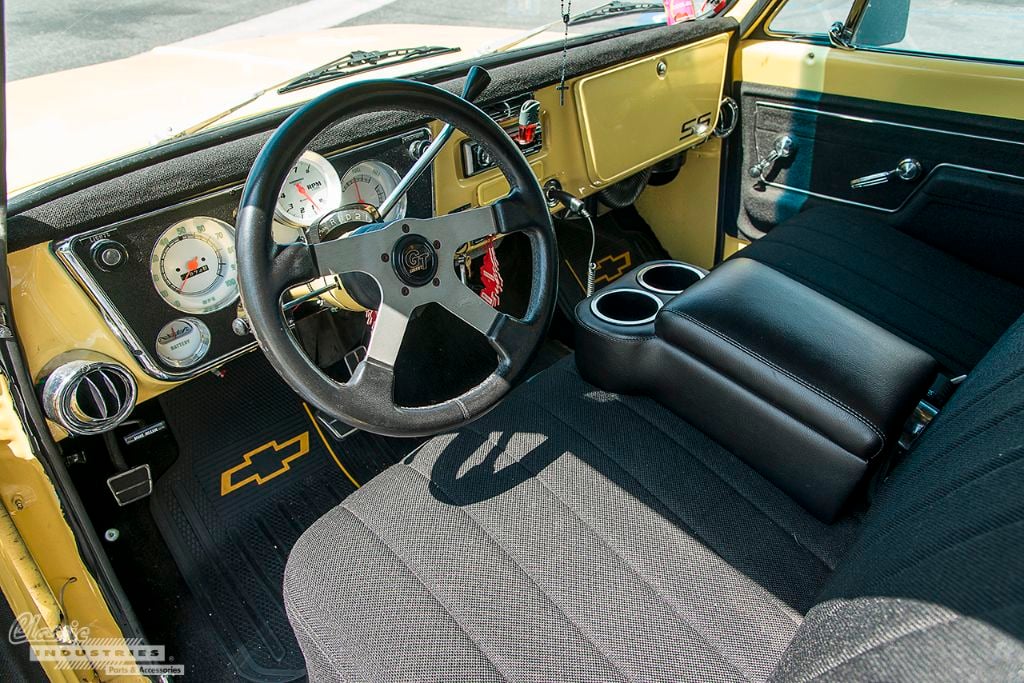 Hector restored and subtly modified his truck during the time he has owned it. The interior features a new cloth bench seat and center console, as well as a Grant steering wheel, Auto Meter tach, and aftermarket stereo.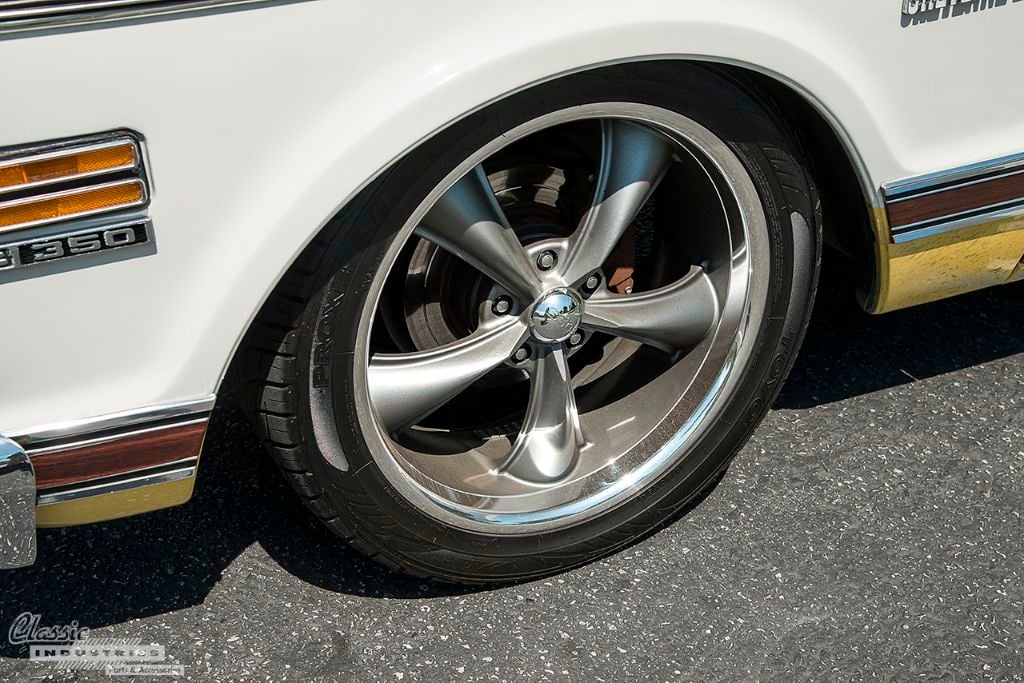 The 1972 C10 rides on 20-inch gunmetal grey Boss wheels, wrapped in grippy Toyo Proxes tires. A lowered suspension gives the truck a more aggressive appearance and improves handling on the street.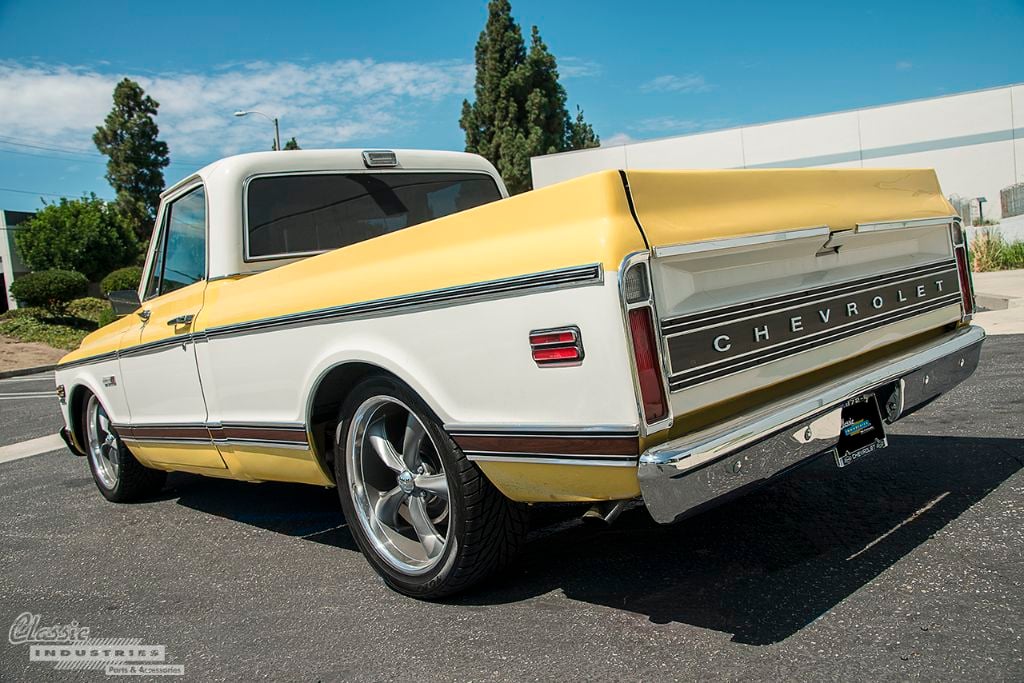 Hector's C10 is powered by a modified 350ci motor and automatic transmission. A dual side-exit exhaust gives the Chevy V8 a distinct rumble. Other than these tasteful mods, the Cheyenne has been restored to beautiful condition, with fresh paint and sparkling chrome inside and out.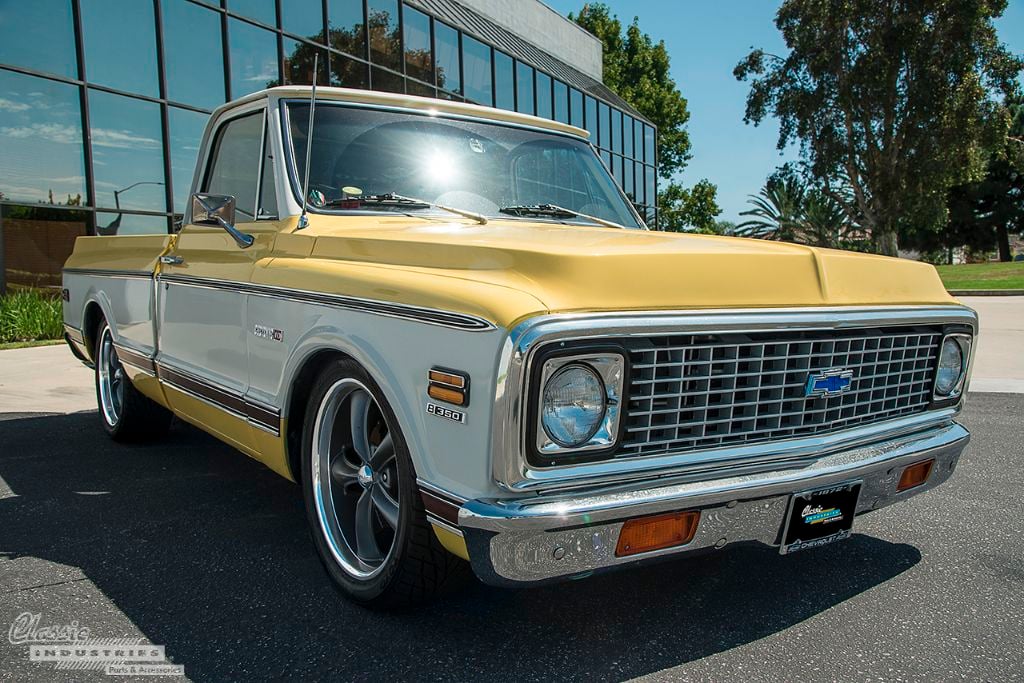 As is true with most project vehicles, this one isn't quite finished yet. Hector says it's not perfect, but he has been gradually fixing it up here and there with parts from the Classic Industries catalog. Despite being considered a work-in-progress by its owner, this Chevy looks pretty great to us as-is.
If you've got a C10, C20, Silverado, Cheyenne, or any other classic Chevy or GMC pickup, Classic Industries has the parts you need to make it look and run like new again. Click the button below for a free full-color Chevy truck parts catalog.