Since 1958 GM has built a cross-market following from low-down land yachts to quarter mile winning cutters. The Impala has been a part of that diverse culture sailing through America. 1964 we saw the waning of the "Populuxe" era of jet inspired styling move toward luxury cruise ship size elegance. So, how does a restoration and performance parts supplier modernize those features some 43 years later?
It started with three vehicles in our dock. They were shipped to American Muscle Cars in Ontario where Sal Perez and the boys stripped their X-frames and mated the good parts together. Then the third supplied the body, which got the best of 43 years of seaside residence. After a dip in the chemicals we realized that new body panels would be needed. And, needed they were, floor pans, trunk pan, rear panel, quarter panels, fenders all but the roof were grafted on. Trim holes were filled and the body was sprayed with House of Kolor Orion Silver and Raspberry Red Pearl with Little Louie pinstriping under fathoms of clear.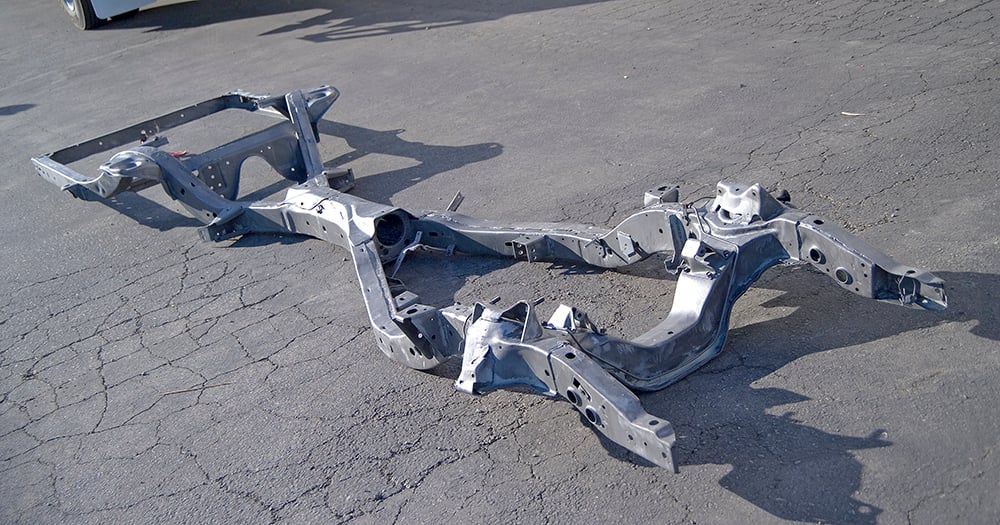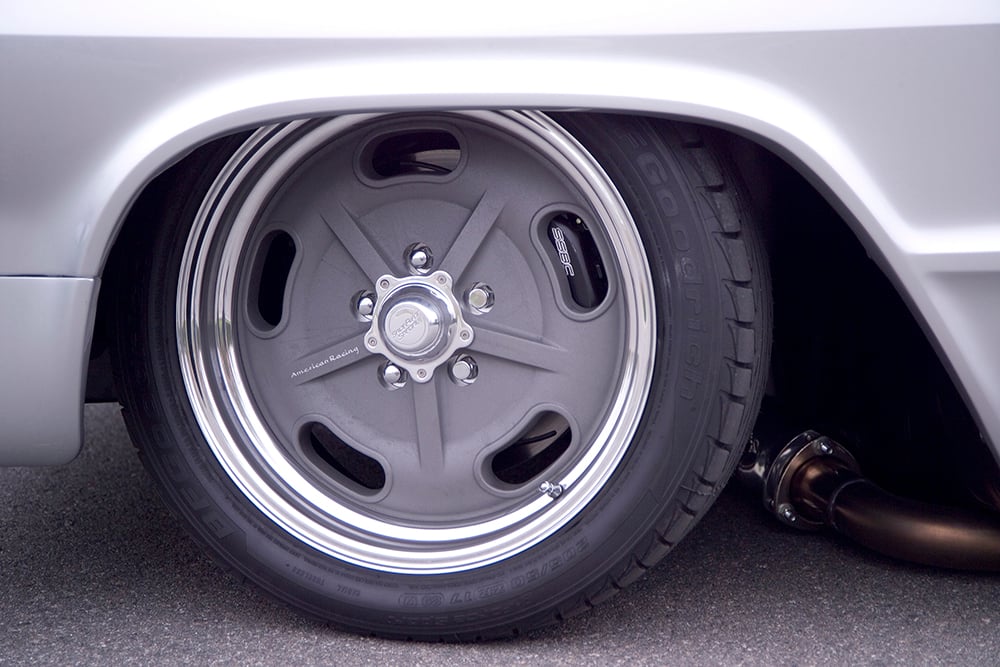 These boulevard boats were sleepers on the street, and this ship's bark of the Magnaflow exhaust is like a foghorn warning other vessels coming down the lane. That call leaves port from a K&N X-Stream filtered Holley 770 CFM Street Avenger riding high on top of a GM Performance Parts ZZ454/440 crate motor with Billet Specialties goodies and sparked by MSD ignition and Blaster SS Coil then out Hedman Tork-Step Hedders.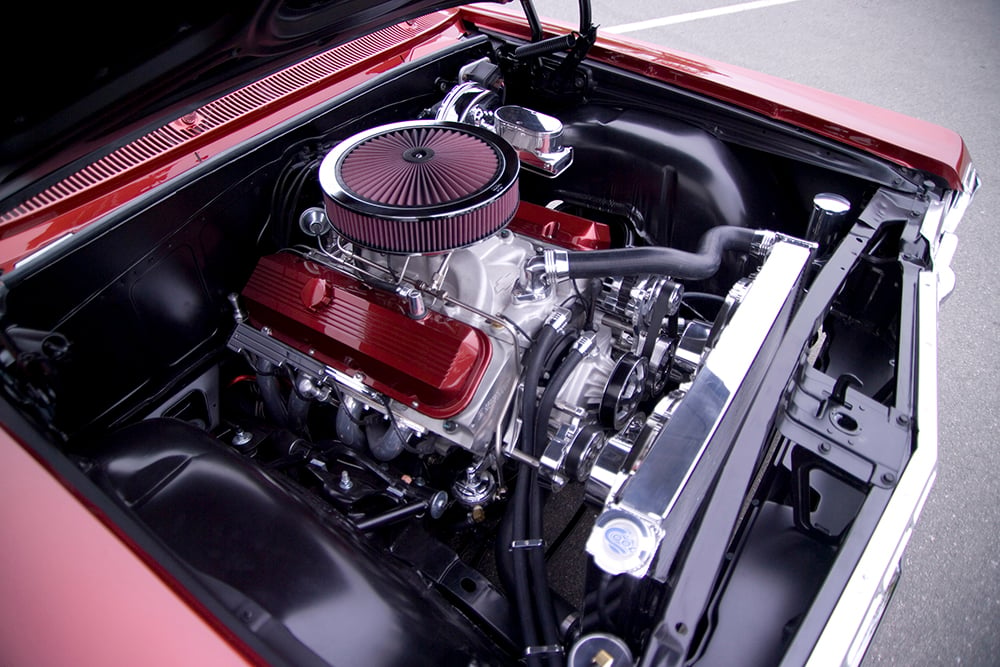 A wake is created by the 440hp hulk rolling through a California Performance Transmission TH400 with Super Torque Street Converter and an Inland Empire Driveline driveshaft to rotate a Currie 9 inch with 4:11 gears that paddle the American Racing 17" Salt Flat Specials and churn the BF Goodrich G-Force Sport tires.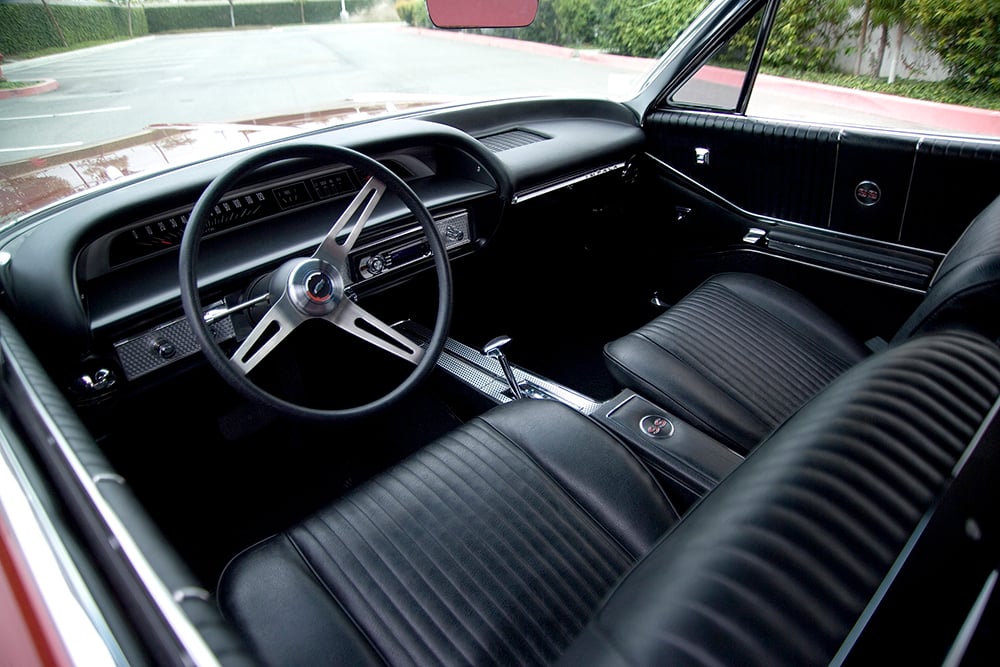 The captain of this ship is lapped in luxury from Hushmat sound deadener and OER Carpet, under custom upholstery stitched by Wanda's Upholstery. A Tune Time installed Sony Xplod system cranks any siren song this sea captain chooses. The trunk at the stern of this vessel is big enough to carry a family sized dinghy and is custom upholstered to hold the big woofers, fit the amp and hide the battery.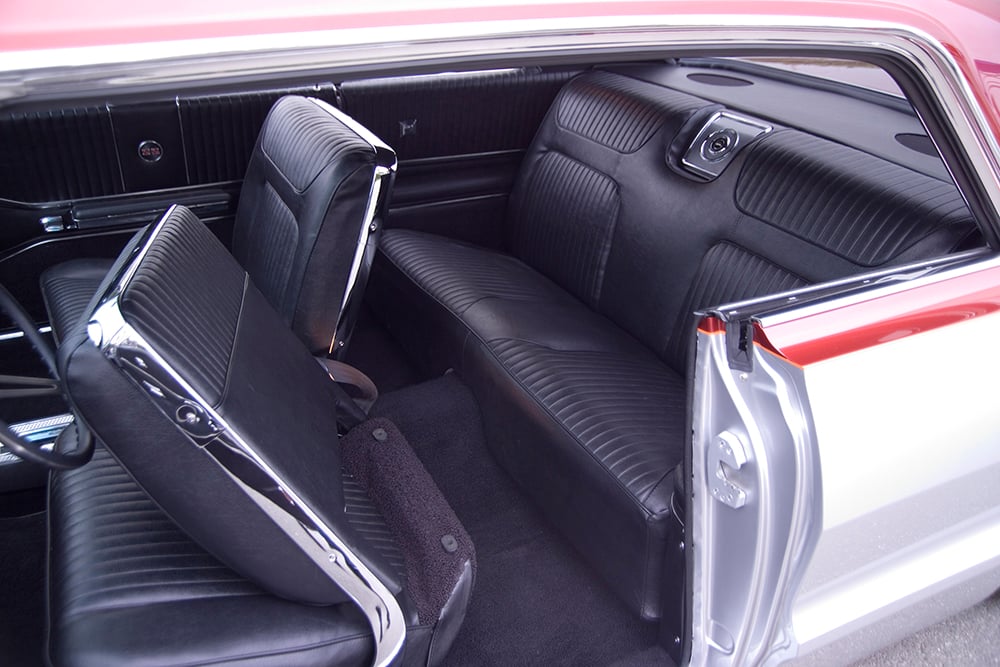 An Air Ride Technologies suspension system gives a variable ride height as this skiff floats along the highway. Cornering is enhanced with Classic Performance 2" drop spindles in front and an Air Ride 4 link rear. Steering is achieved through a Remy Racing 12.7:1 plated steering box, ididit tilt column and OER comfort grip 3 spoke wheel which was an option on 69-70 full-size models. And, when you're ready to dock, this boat stops with the help of SSBC Force 10 disc brakes at the bow and stern with a hydraulic booster.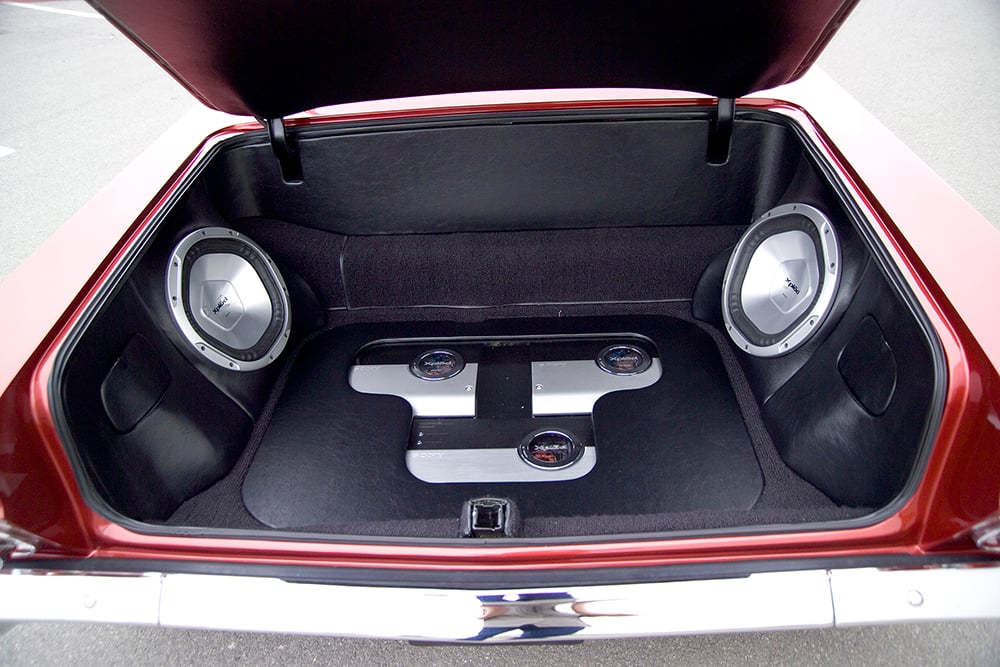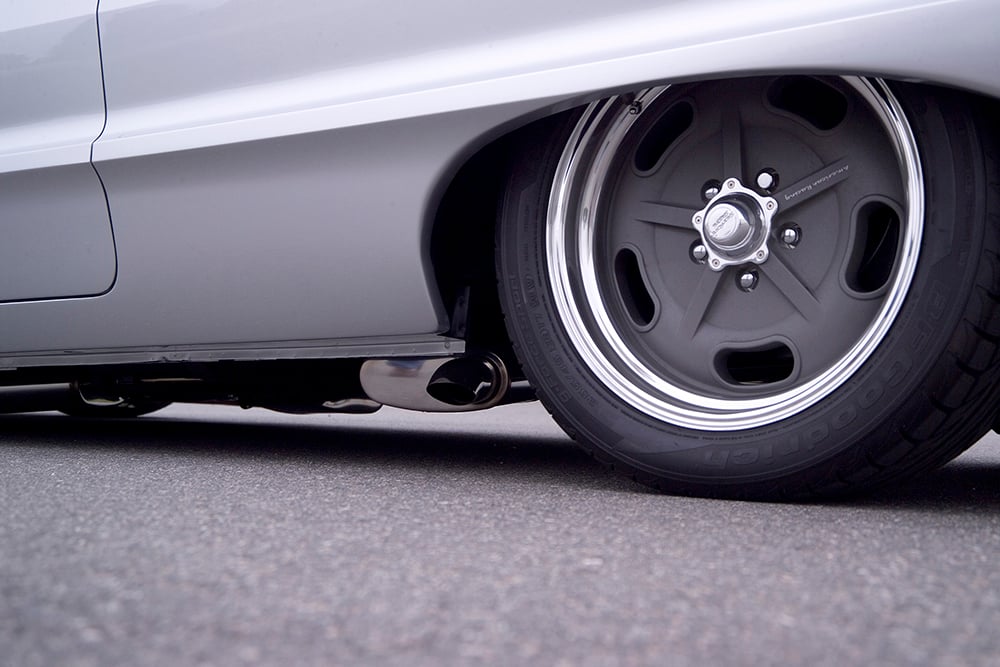 Follow the build on Season 4 of Chop Cut Rebuild with Dan Woods only on Speed.