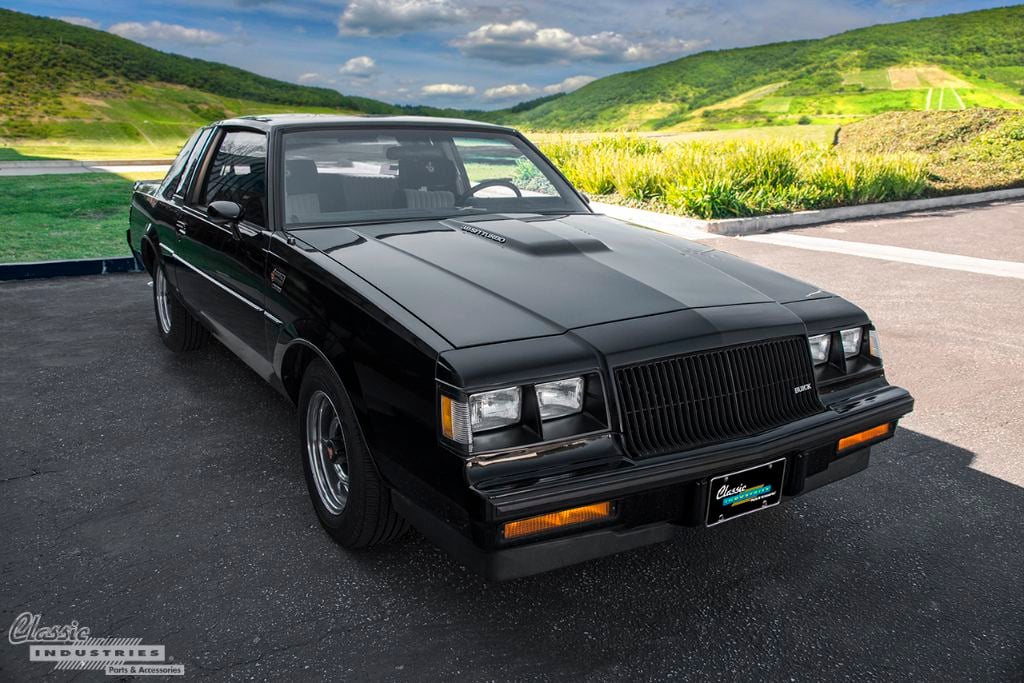 Interest in classic cars is often tied to the vehicles we owned (or aspired to own) when we were in our teenage years, so it should come as no surprise that cars from the 1980s are steadily increasing in popularity. The 1978-87 Buick Regal, Buick Grand National, and legendary Buick GNX are great examples of this trend. These G-body vehicles have always had a cult following in the lowrider and drag racing communities, but we're glad to see them developing an even broader appeal. The Regal has always been an excellent platform for affordable restoration and customization.
Today, we'll take a look back at three customers who visited our Retail Showroom with their Buick Grand National and Regal project cars. These offer a glimpse into the wide range of restoration options and mods for G-body Buicks, many of which can be found within the pages of our Buick Regal restoration parts catalog.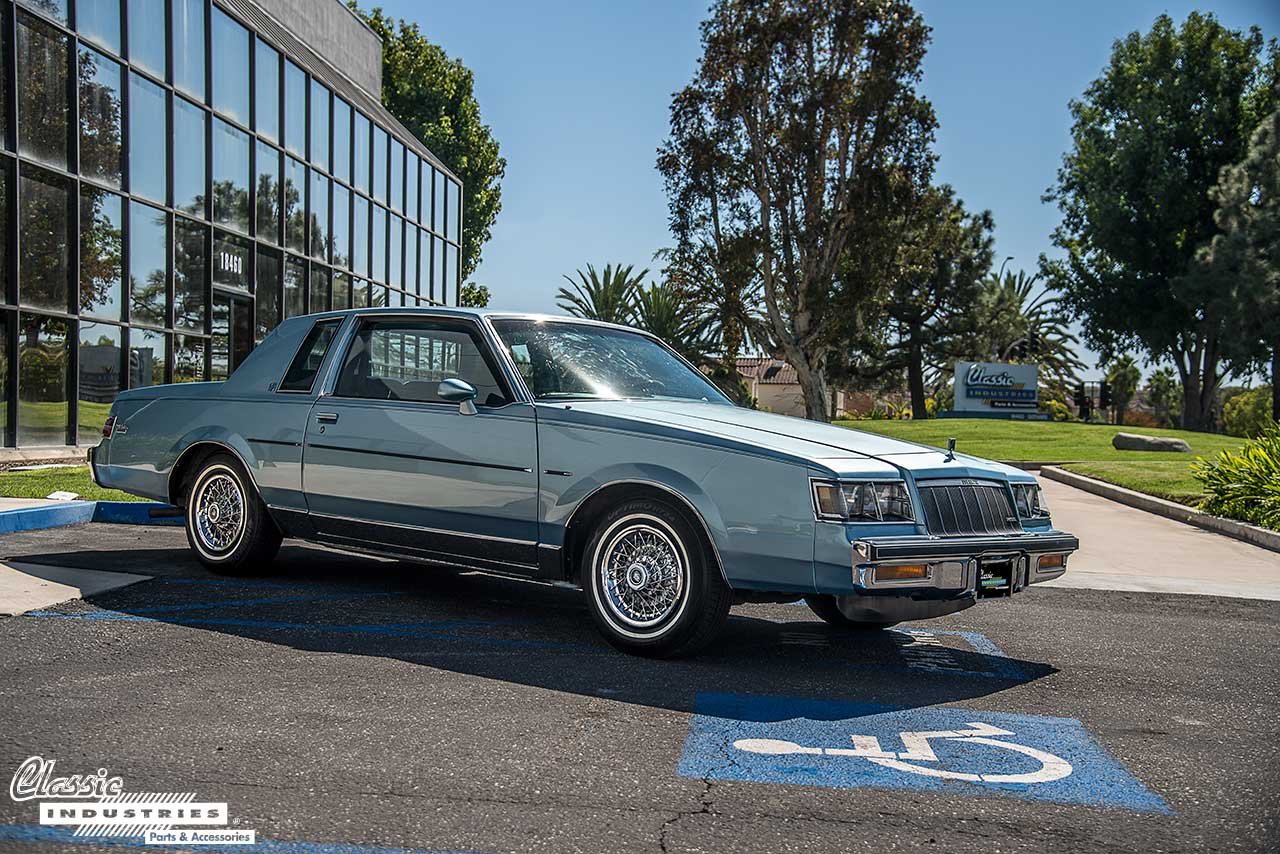 This 1985 Buick Regal has been lovingly restored and maintained by its owner, Farid Wadood. Farid bought the car because it was the first car his mother purchased after moving to the United States, and he had many good memories with it as a result. Its body panels were replaced and refinished in light blue metallic paint; the headlamps, tail lamps, bumpers, grille, and other exterior accents were also restored to original condition. The interior features period-correct blue cloth upholstery and wood grain trim. For more details on Farid's Regal build, click here.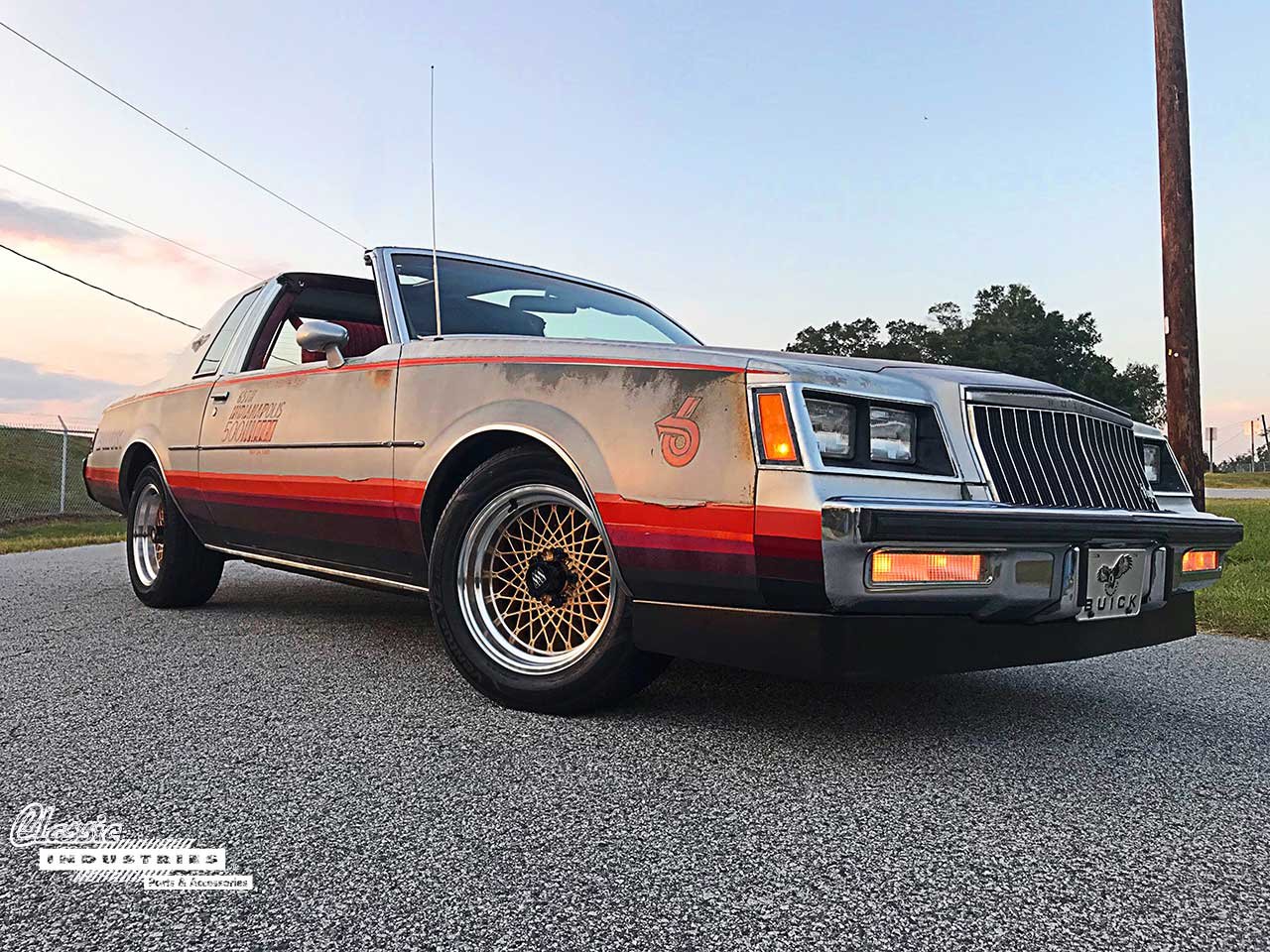 The 1981 Regal Pace Car pictured here could be referred to as a sort of proto-Grand-National. The Pace Car was a limited-edition model modified by the American Sunroof Company (ASC) with T-tops and a special graphics package. This example belongs to Korey Isley, who has preserved the original exterior while restoring the interior and mechanical components. The car rides on GTA-style reproduction wheels, which closely resemble the original multi-spoke gold wheels that came on these rare ASC cars. For more photos and details on Korey's Regal Pace Car, click here.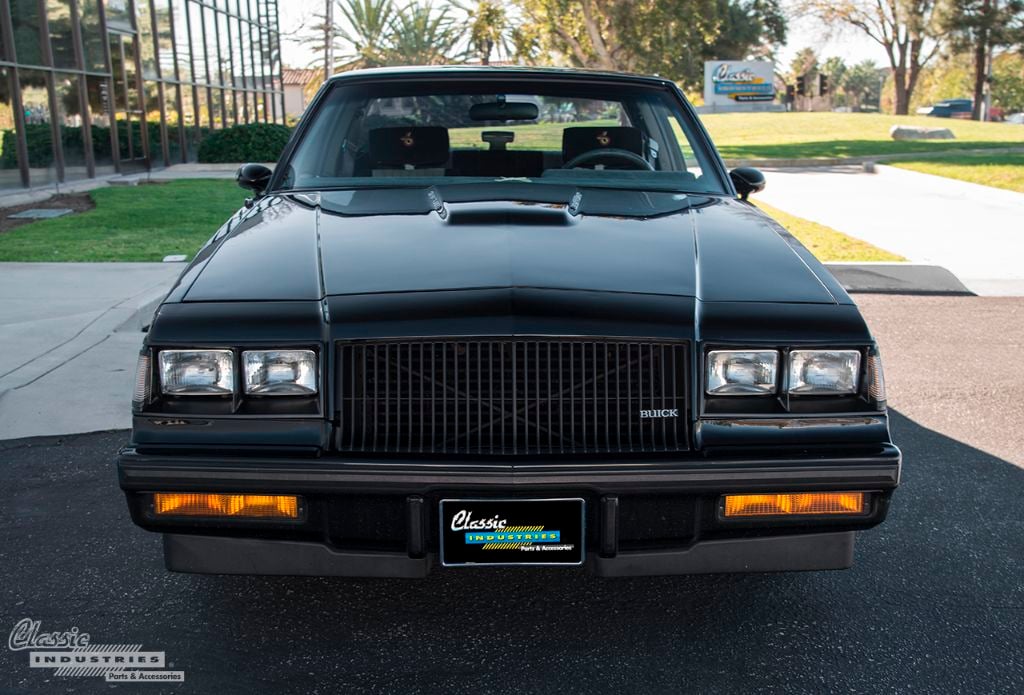 The Buick Grand National package proved exactly how versatile the G-body Regal could be. Suddenly, what had previously been a luxurious cruiser was transformed into an unconventional muscle-car with a turbocharged engine and stealthy all-black exterior. Steven Ruiz owns the 1987 Grand National seen here, and has gone to great lengths to preserve its originality — click here to see more detailed photos of Steven's car. When he needs maintenance items or small parts, he's able to find them through our Buick Regal / Grand National parts catalog.
If you own a Buick Regal, T-Type, Turbo T, Grand National, or even a legendary GNX, Classic Industries can help you find the parts you need to keep it looking great and running strong. If you're more interested in increasing performance or adjusting the styling to fit your taste, we can help with that, too. Click the button below for a free, full-color Buick Regal and Grand National parts catalog.