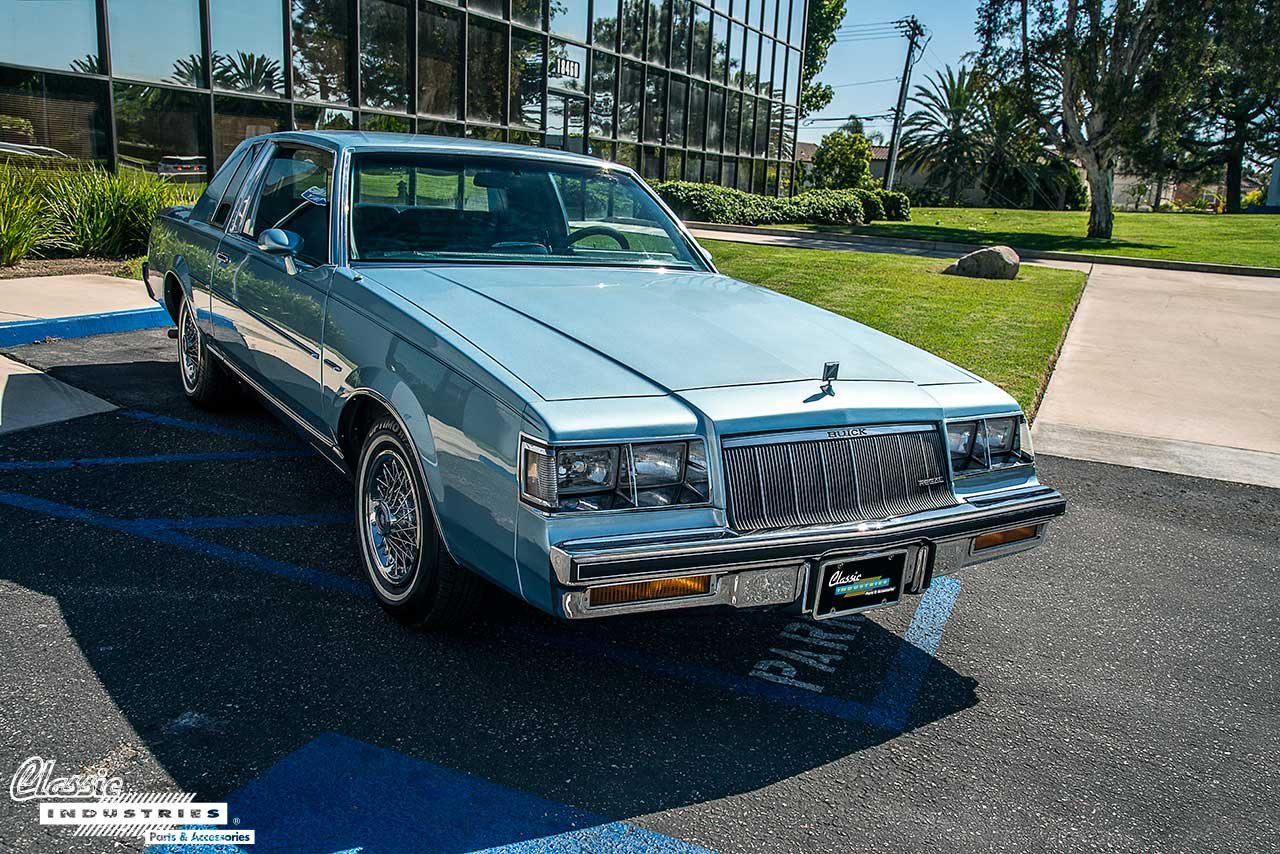 Cars are often closely tied to our relationships with family and friends, but even more so with our parents. We'd be willing to bet you have vivid memories of your parents' cars from your childhood. You may recall these vehicles from long road trips, rides to school, or even from helping rebuild and maintain them. After a while, some of these vehicles may start to feel like members of the family. This was the case for Farid Wadood, of Los Angeles, California, and his mom's 1985 Buick Regal.
Farid's mother moved to the United States from Belize, and when she arrived she purchased her first car, a 1985 Buick Regal just like the one seen here. Farid had many good memories with his mom in that Regal, so when she passed away he began searching for one to restore in her memory.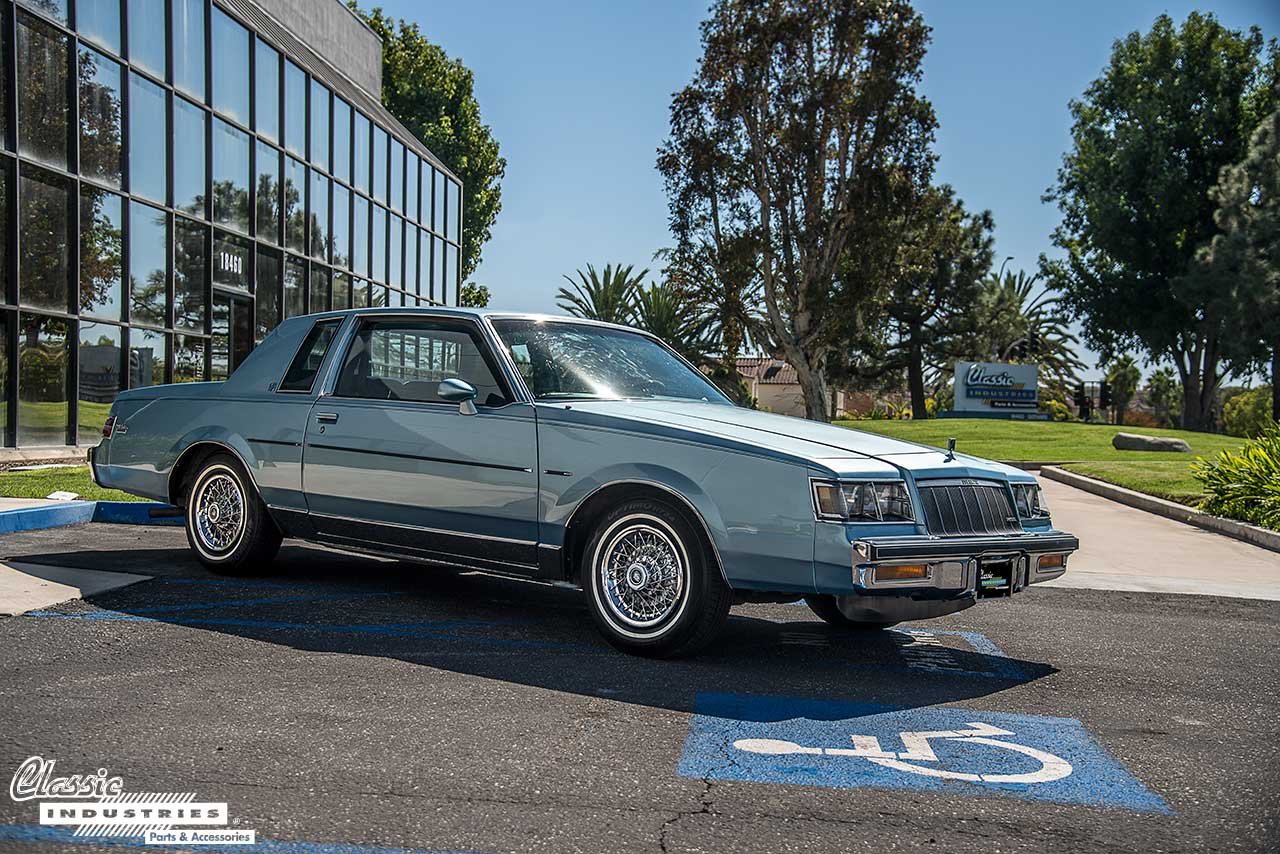 After patiently scouring Craigslist, Farid eventually found a suitable '85 Regal and set to work. The entire vehicle would be carefully restored, starting with prepping the body panels and applying a coat of sleek light blue metallic paint.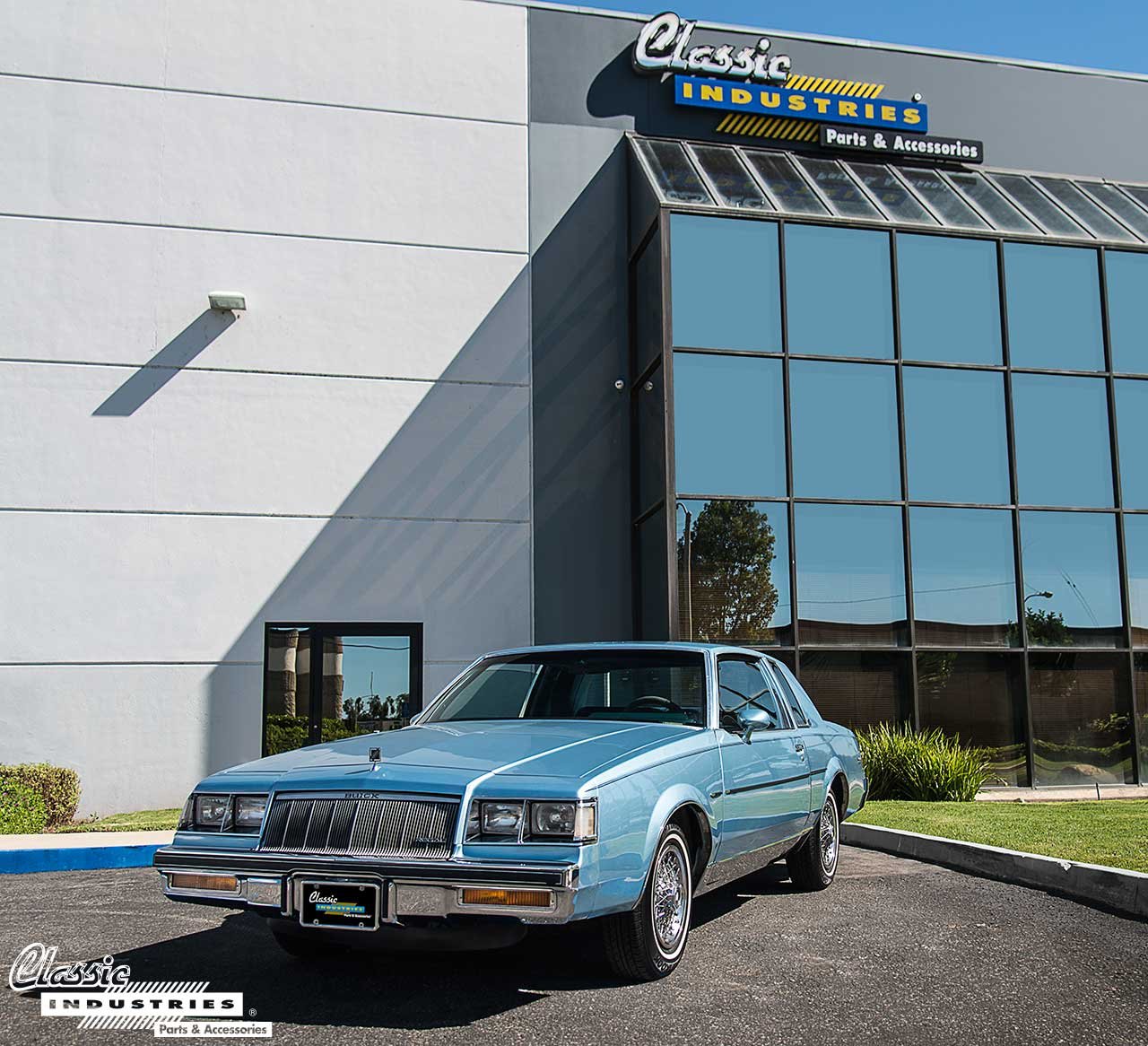 Reproduction headlamps, tail lamps, grille, bumpers, emblems, and trim were all installed to refresh the exterior. The car rides on chrome wire wheels wrapped in narrow whitewall tires.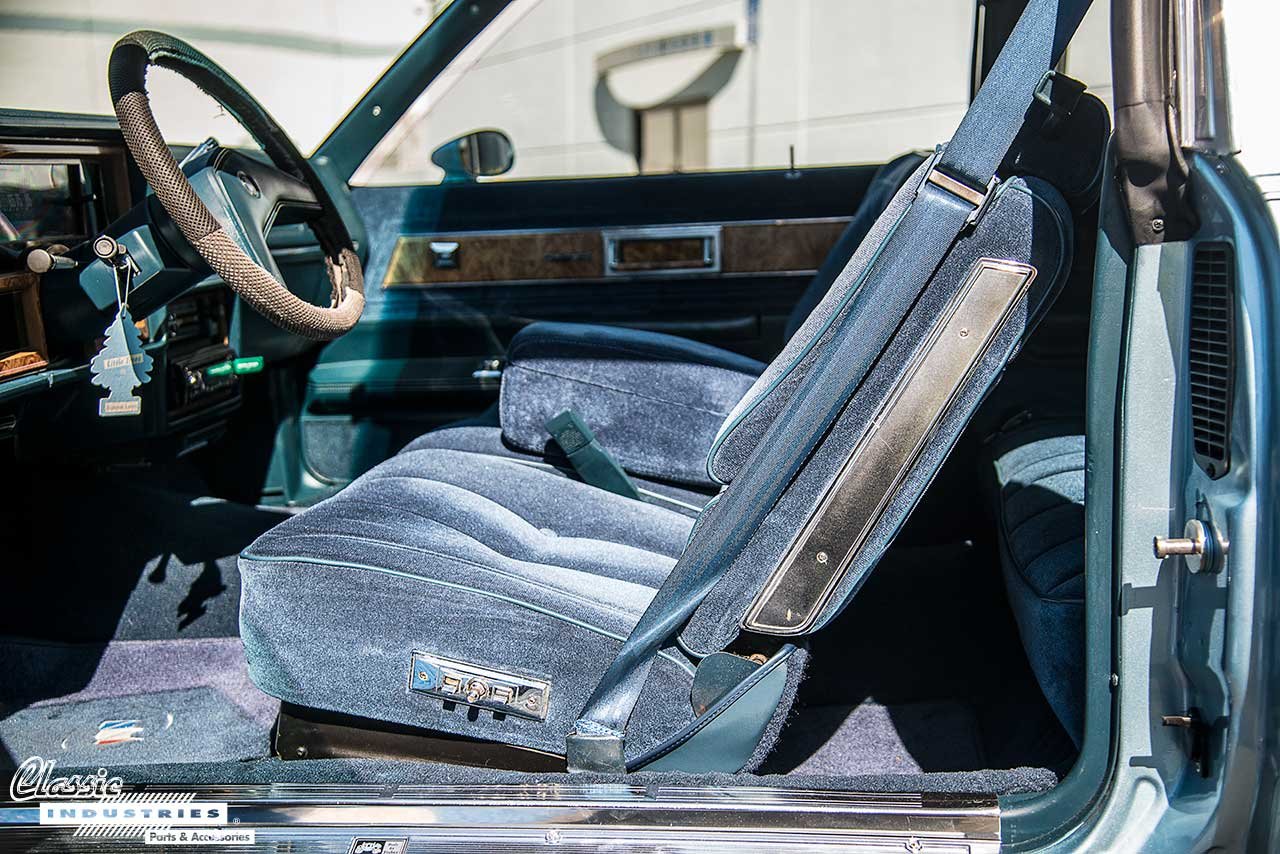 The Regal's interior was also restored with new blue carpet and blue seat upholstery. Farid also added one modern touch with an upgraded stereo so he could listen to music while he cruises.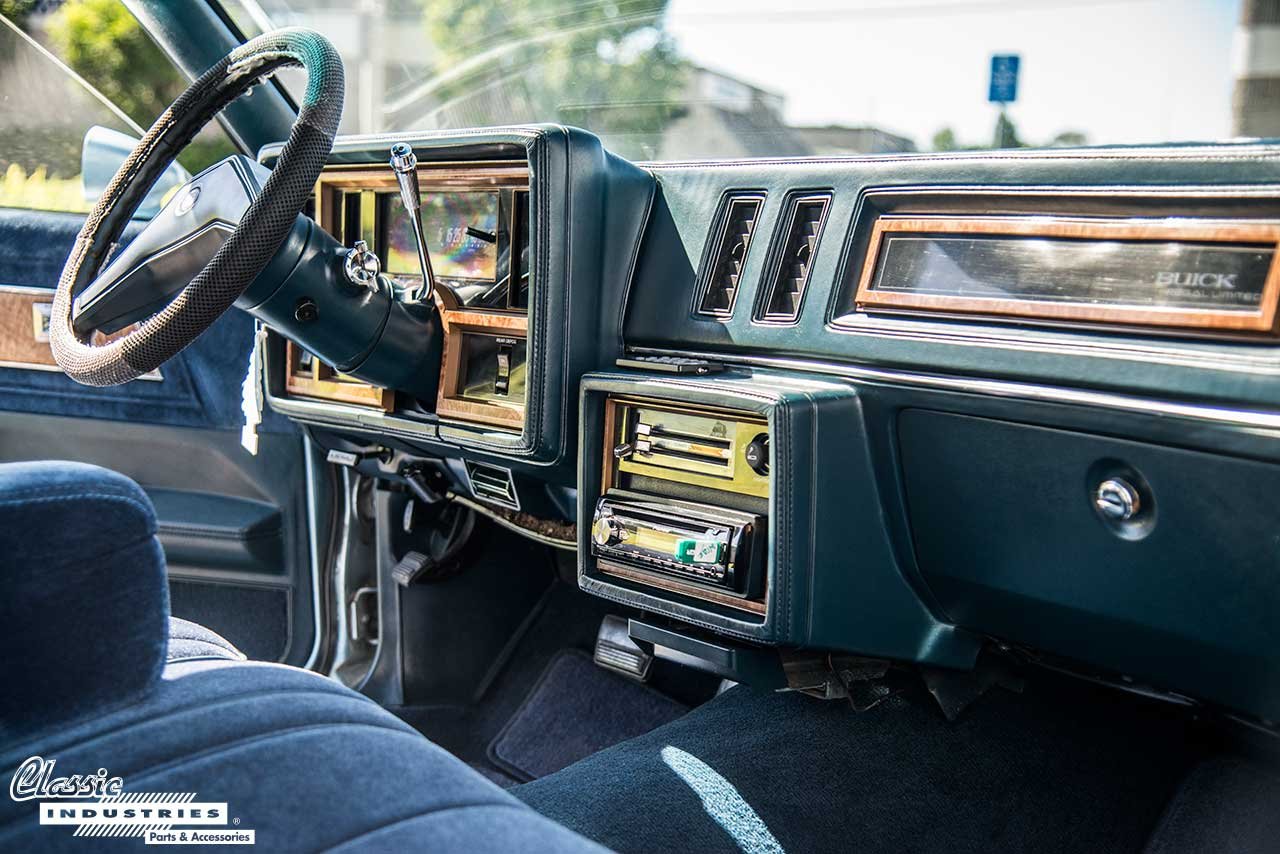 Farid's 1985 Regal looks factory-fresh now, and we're sure it'd put a smile on his mom's face to see how he lovingly restored it in her memory.
If you own a 1973-87 Regal, T-Type, Grand National, or GNX that's in need of restoration, Classic Industries can help. Click the button below to get a free full-color Buick Regal restoration parts catalog.