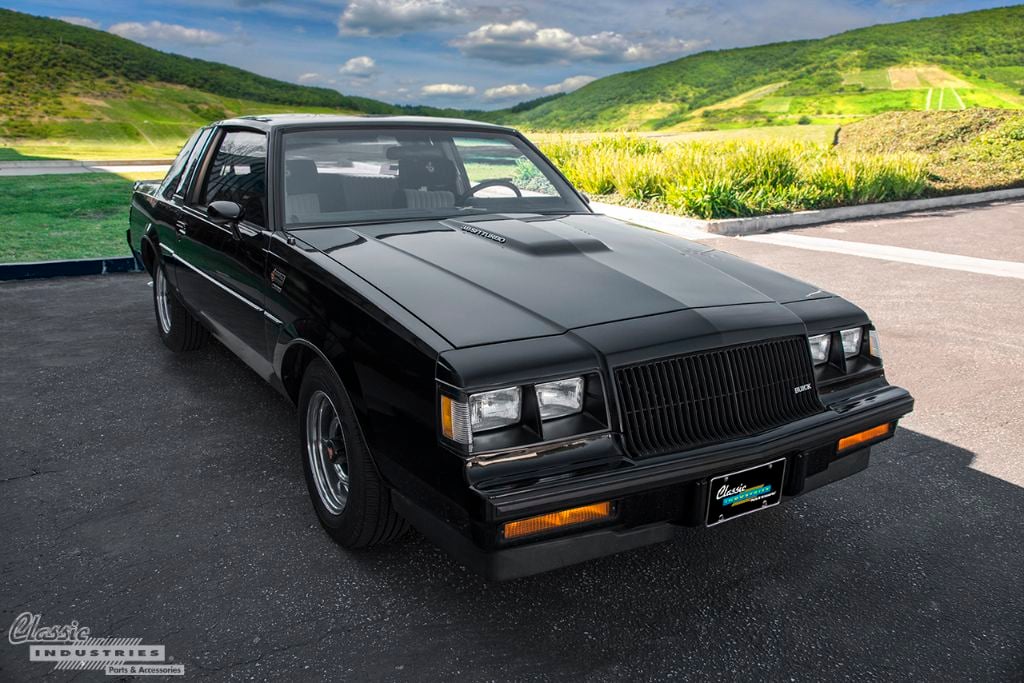 The Buick Grand National was an unconventional car, to say the least. Rather than sticking with the traditional American muscle car formula of squeezing a large-displacement V8 under the hood, GM engineers tried something different: a V6 with a turbocharger. This configuration was a major risk, since turbochargers were still in their infancy when Buick launched the first turbocharged Regal model in 1978. But, after working through a steep learning curve, the configuration produced some astonishing results.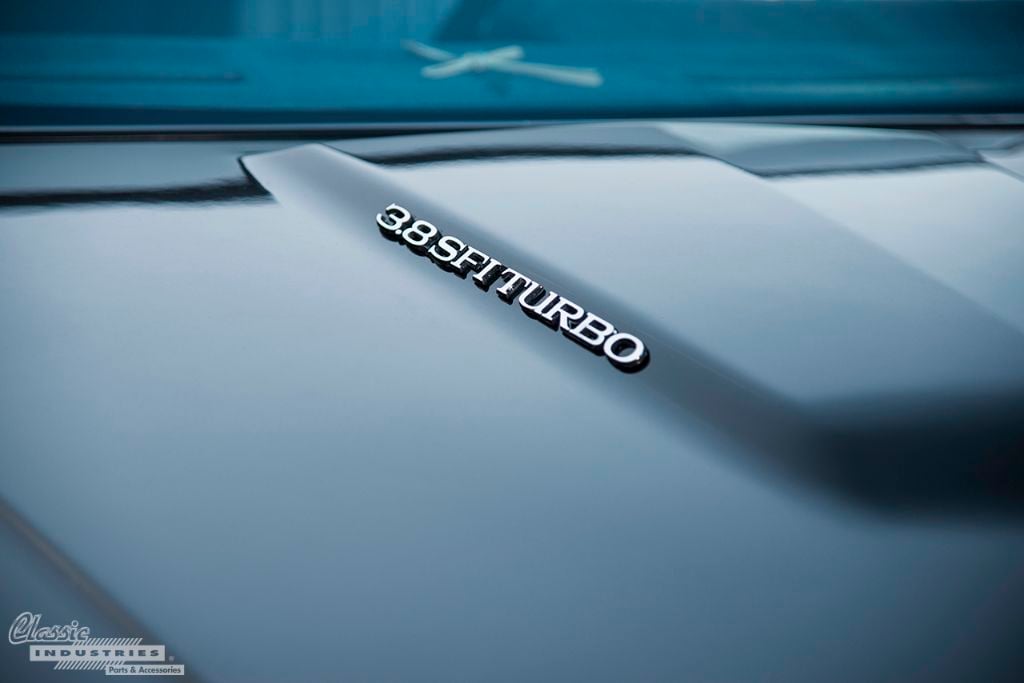 Thanks to its Garrett turbocharger, the Buick Grand National 3.8-liter V6 engine was capable of propelling the car down the 1/4-mile track faster than the V8-powered Camaro of its day. In fact, some sources even clocked it running the 1/4-mile slightly faster than the mighty Corvette. This was an incredible achievement for a car with only 6 cylinders, and it caused a paradigm shift. Today, turbocharged engines are commonplace in American cars, and this is due in part to the success of the turbo Buicks of the 1980s.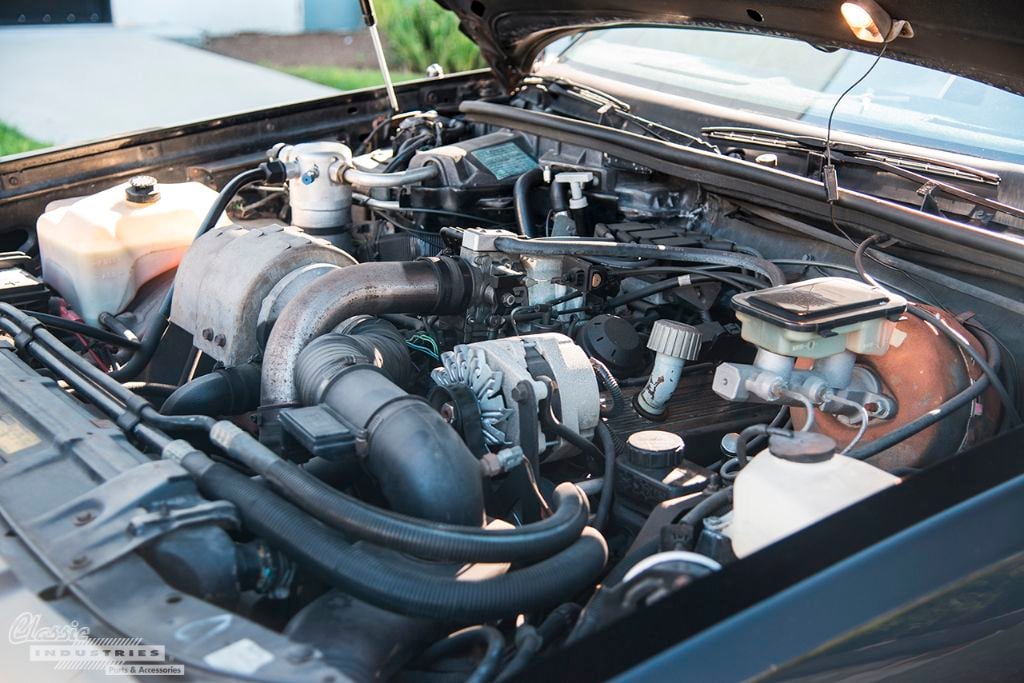 Of course, there's more to the Grand National than its engine alone. This Buick's blacked-out appearance was also menacing, leading to jokes about it being the perfect car for Darth Vader, or the official car of the Dark Side. Bright colors and chrome were replaced with uniform gloss black. Even the Buick Grand National's interior upholstery used a monotone black and gray palette. Regardless of your knowledge about this vehicle, you could immediately tell the Grand National meant business.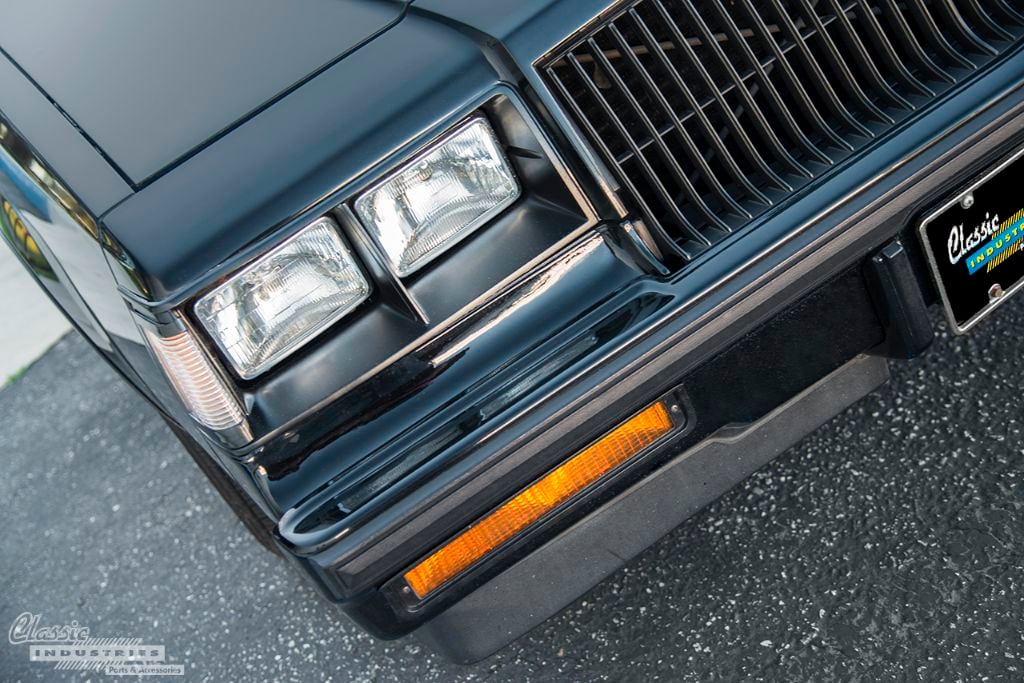 This 1987 Buick Grand National belongs to Stephen Ruiz, of Gardena, California. This was the final year of the GN, and was available alongside the ultimate incarnation of the model: the GNX. Stephen tells us he is the original owner of this Grand National, and that he has left it "100% stock and untouched". While the car certainly looks immaculate, it doesn't just sit in his garage — he still drives it frequently.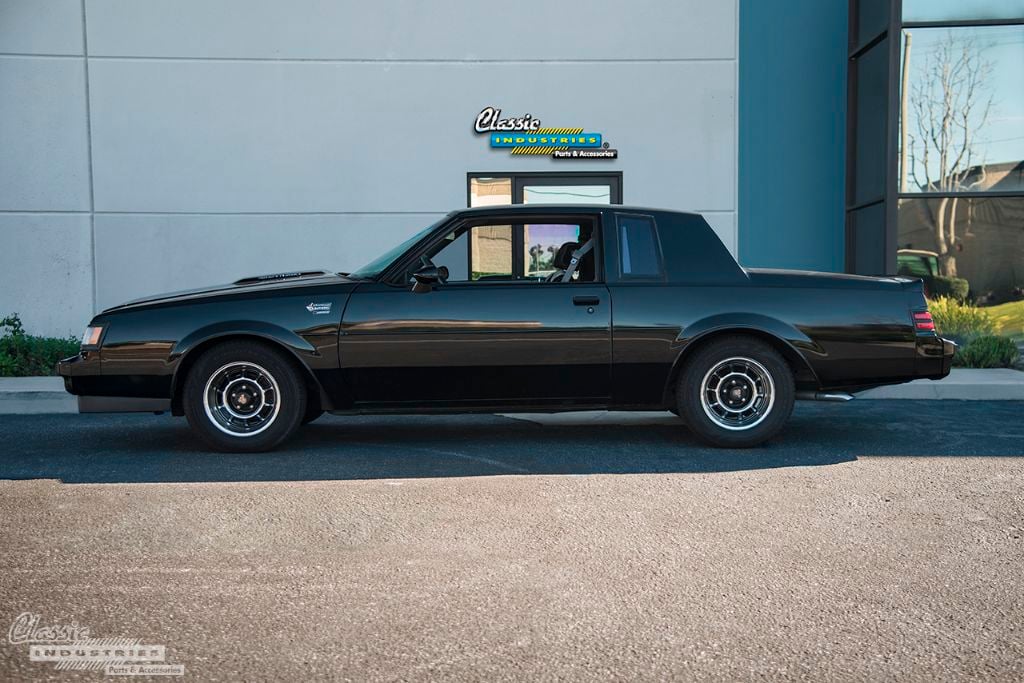 Stephen tells us he's excited to hear that Classic Industries is now offering a Buick Regal restoration parts catalog for the entire model line, including the Grand National, T-Type, Turbo T, and GNX. While he plans to keep his car stock and unaltered as much as possible, he's glad to have a source for small replacement parts and maintenance items to keep his car looking new.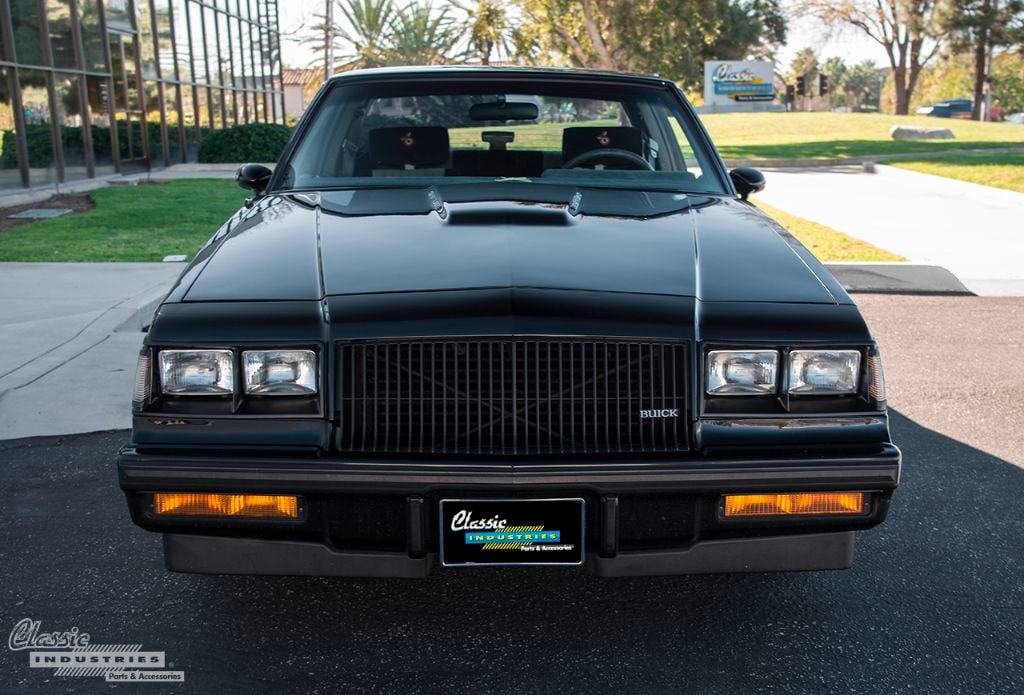 If you have a 1978-1987 Buick Regal model, you're in luck — it's now easier than ever to find the parts you need and the accessories you want. Click the button below for a free full-color Buick Regal parts catalog.