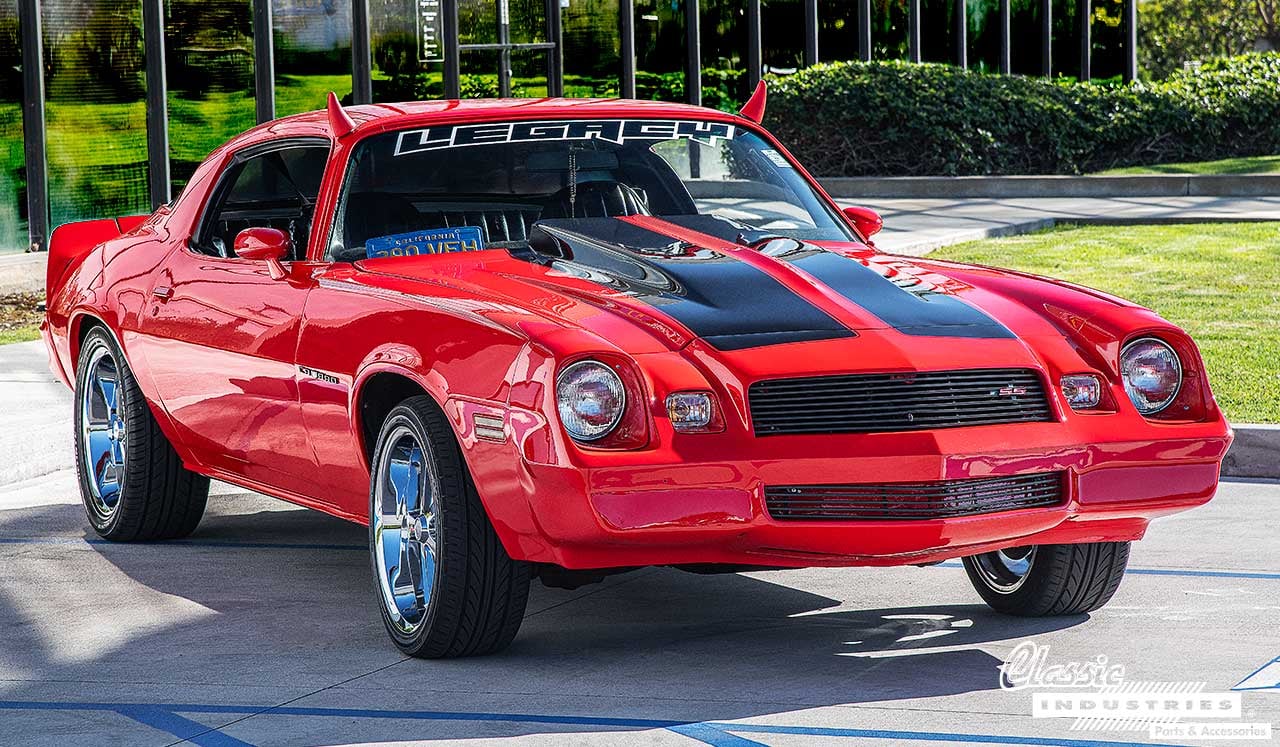 There are many places to search for and find American pony and muscle cars for sale. An auto enthusiast can spend some real quality time on the hunt via the internet. Sites like eBay Motors, Craigslist, Maple Motors, Beverly Hills Car Club, OfferUp, Facebook marketplace, Autotrader Classics, Hemmings Motor News, Mecum Auctions, Barrett-Jackson, RM Sotheby's, Bring A Trailer, etc. come to mind in a flash.
1978 Chevy Camaro Found on OfferUp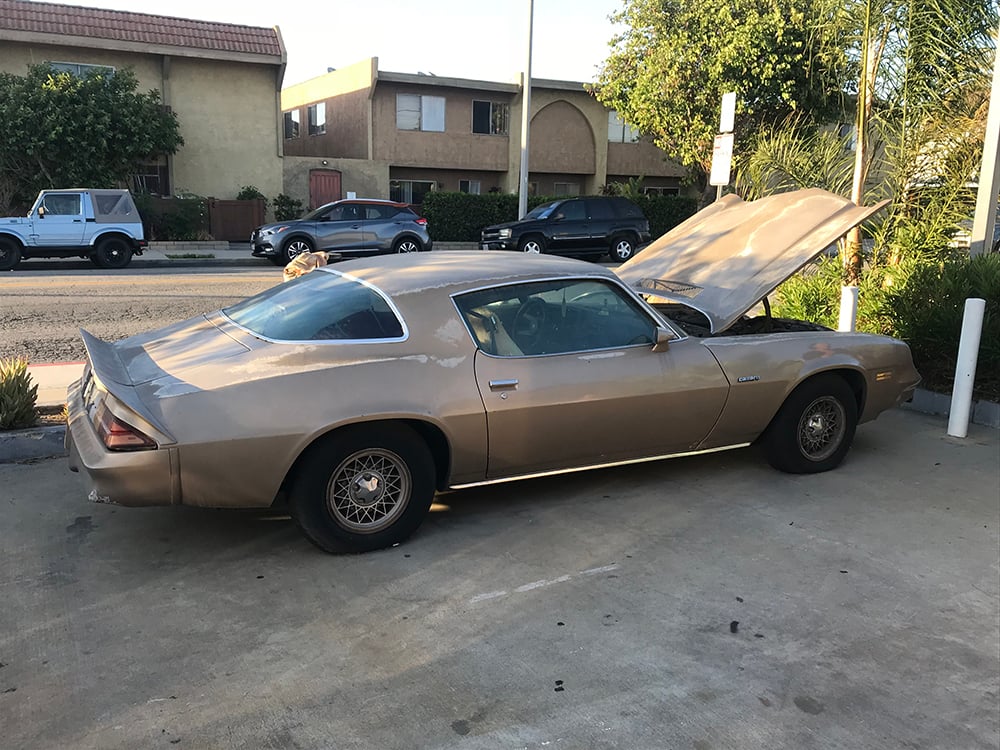 Above: When the Sanchez's first viewed the 1978 Camaro, this is what it looked like. The car had been sitting in the same spot for about seven years and wouldn't start. They came back a few days later, poured some fuel in the carburetor, installed a new battery, turned the ignition key, and the Camaro fired right up.
Alejandra Tellez Sanchez found her daily driving 1978 Camaro on OfferUp. A dentist had initially purchased the car as a project vehicle for him and his sons. But the car sat idle for seven long years just weathering away with no attention. The dentist listed it up for sale on OfferUp one day for personal reasons.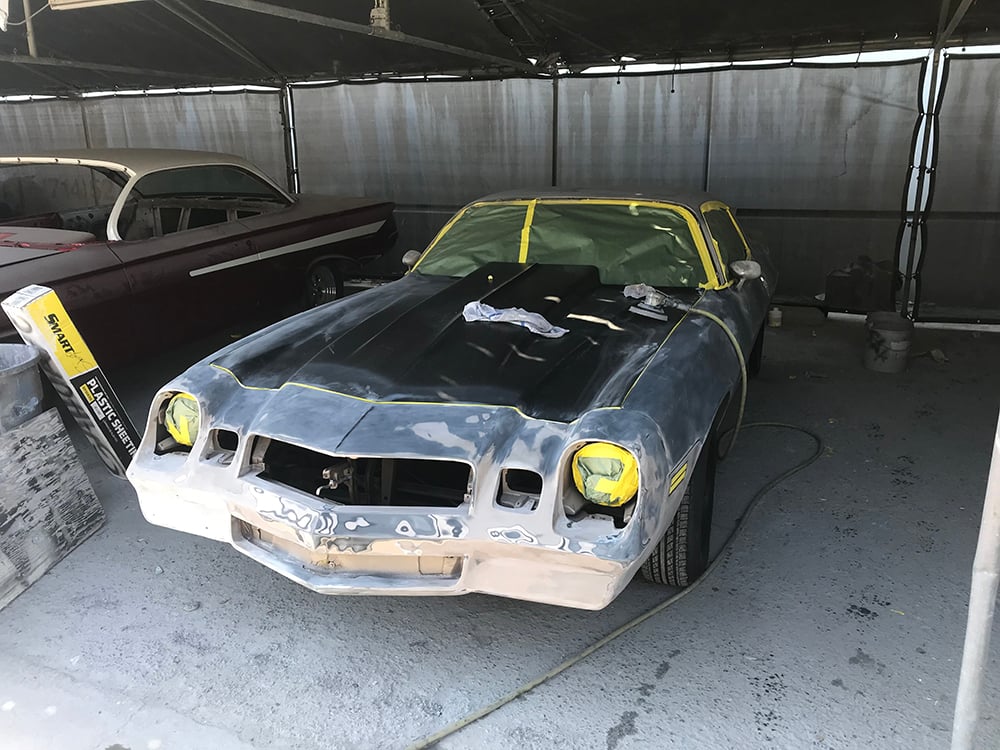 For the small sum of $3,000, Alejandra earned the right to call this solid Chevy her own some two years ago. Shortly thereafter, she and her talented husband, who has spent 25 years as a body and paint pro, went to work. Alejandra likes vibrant colors. That original shade of brown looks like it might be a 1978 Chevy Camaro hue called Dark Camel, which isn't exactly bright. Mrs. Sanchez settled on the hue of Viper Red. After her husband laid down that brilliant paint pigment and some clear coats, Alejandra and her hubby felt that the exterior was still missing something.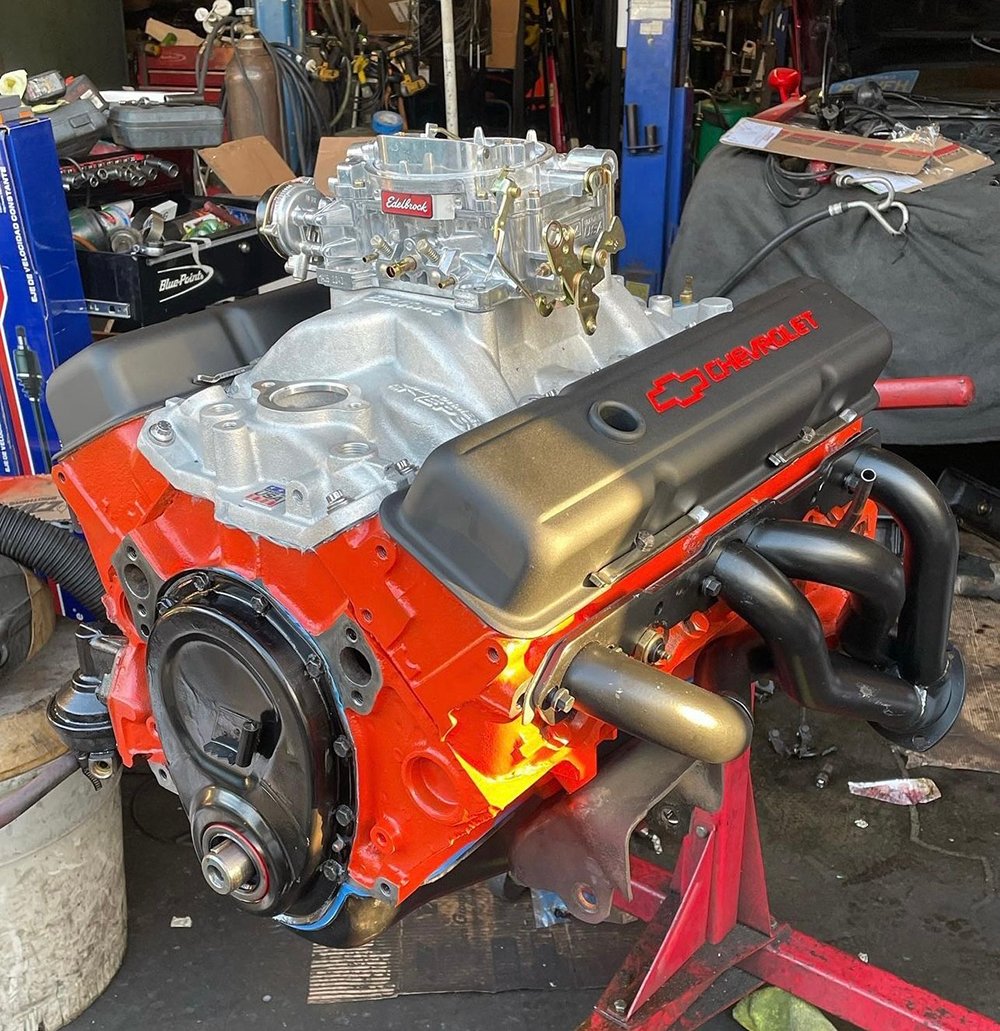 Though that OER Authorized cowl induction hood likely looked pretty spectacular in Viper Red, adding the jet black stripes does add a bit of spice and finishes off the exterior just fine.
With the exterior of the Camaro all done, the Chevy 305-cubic inch small block V8 also needed freshening up. A high-performance Comp Cams camshaft, an Edelbrock Performer: timing chain set, aluminum intake manifold, and four-barrel carburetor dressed up the mill by providing good looks and better performance. Shorty headers now expel the exhaust. The engine's mated to its original GM TH350 three-speed automatic with a new B&M torque converter for crisp and smooth shifts.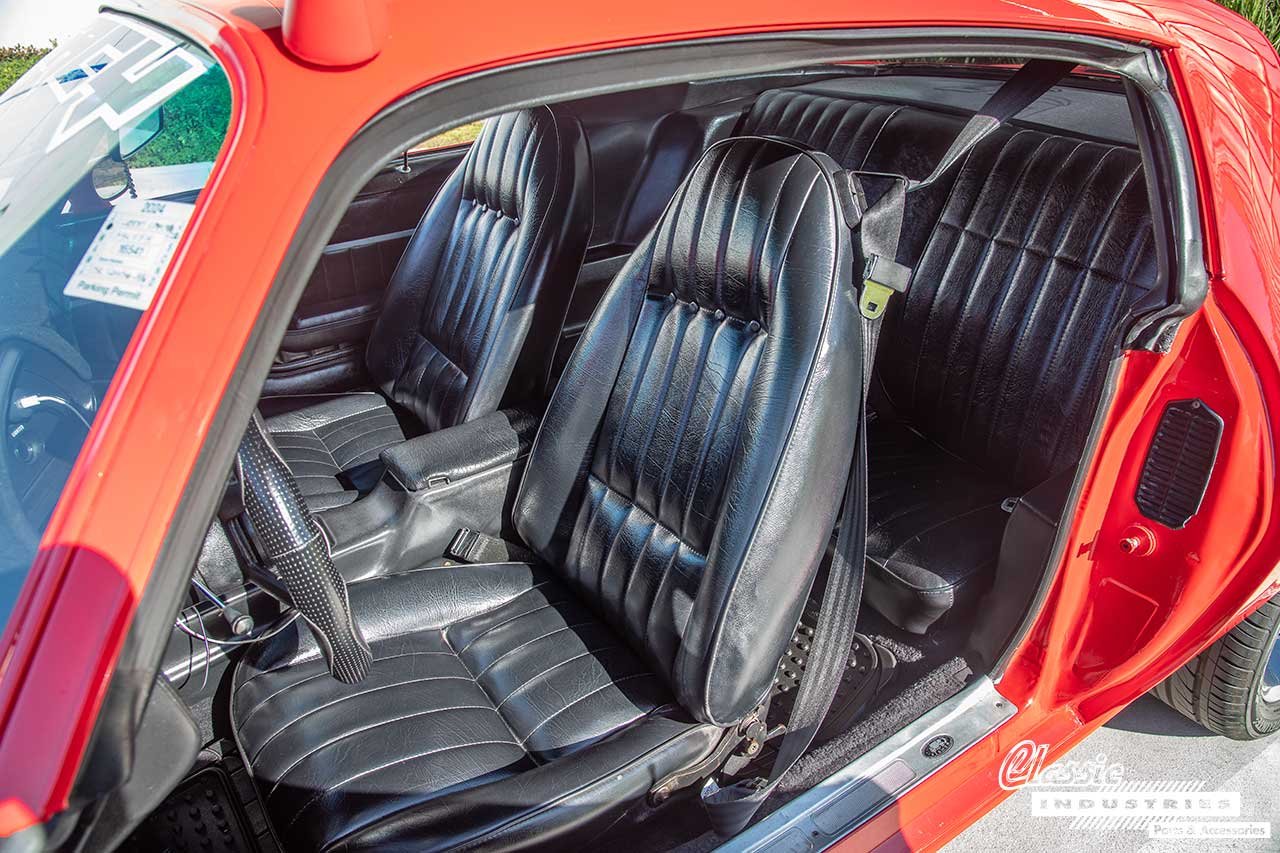 Other than reupholstering the seats and placing a dash cover on top of the dash pad, the husband-and-wife duo didn't have much to do to get the interior looking good and being comfortable. Alejandra's Chevy was almost ready to drive and show again.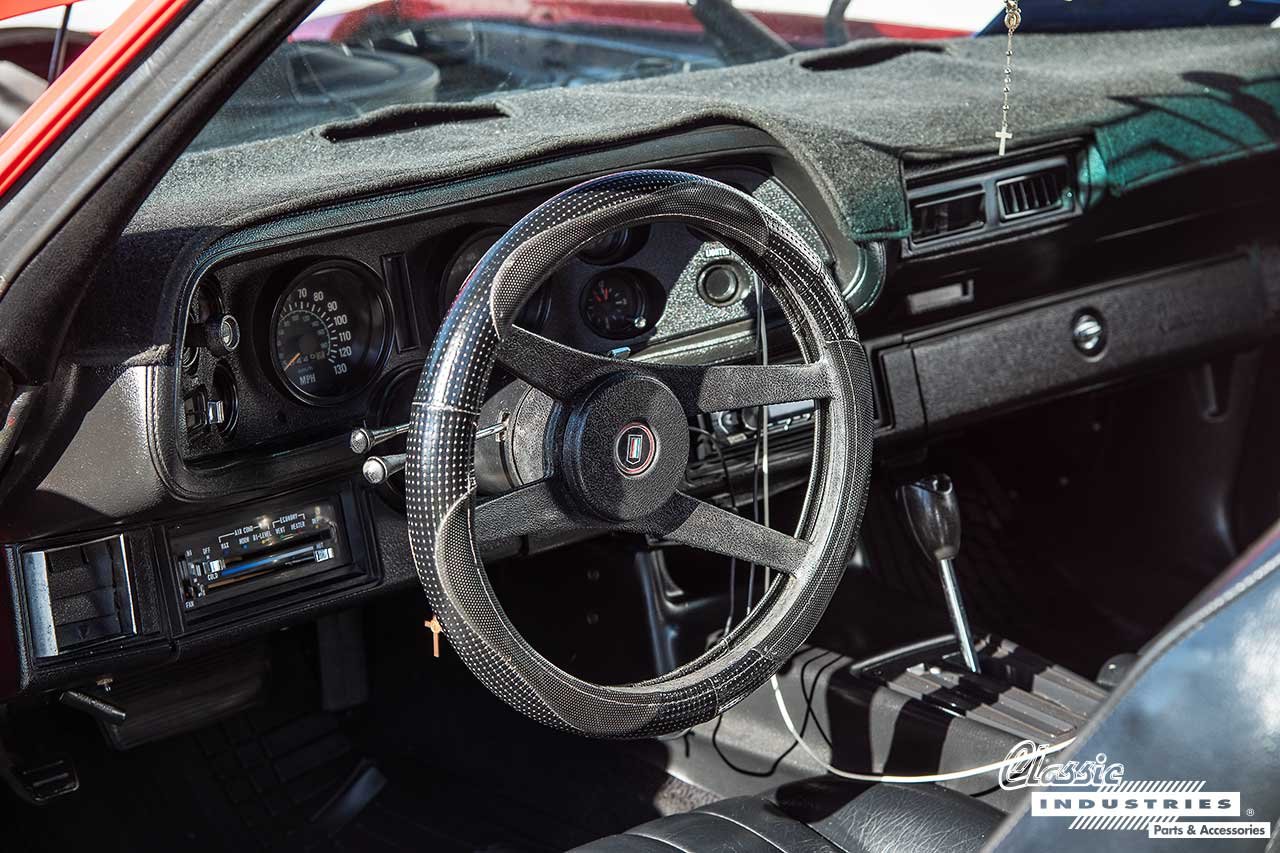 Some new wheels and tires would make the Camaro safer, handle better, and bring the exterior's appearance back to all new. The selected chrome 18-inch five-spoke mag wheels offer plenty of bling to complement the Viper Red paint scheme. All four tires are shod in 245/50R18-inch radial rubber, which is well suited for keeping the shiny Chevy right side up, in concert with enhancing the suspension with a new OER Authorized front sway bar kit.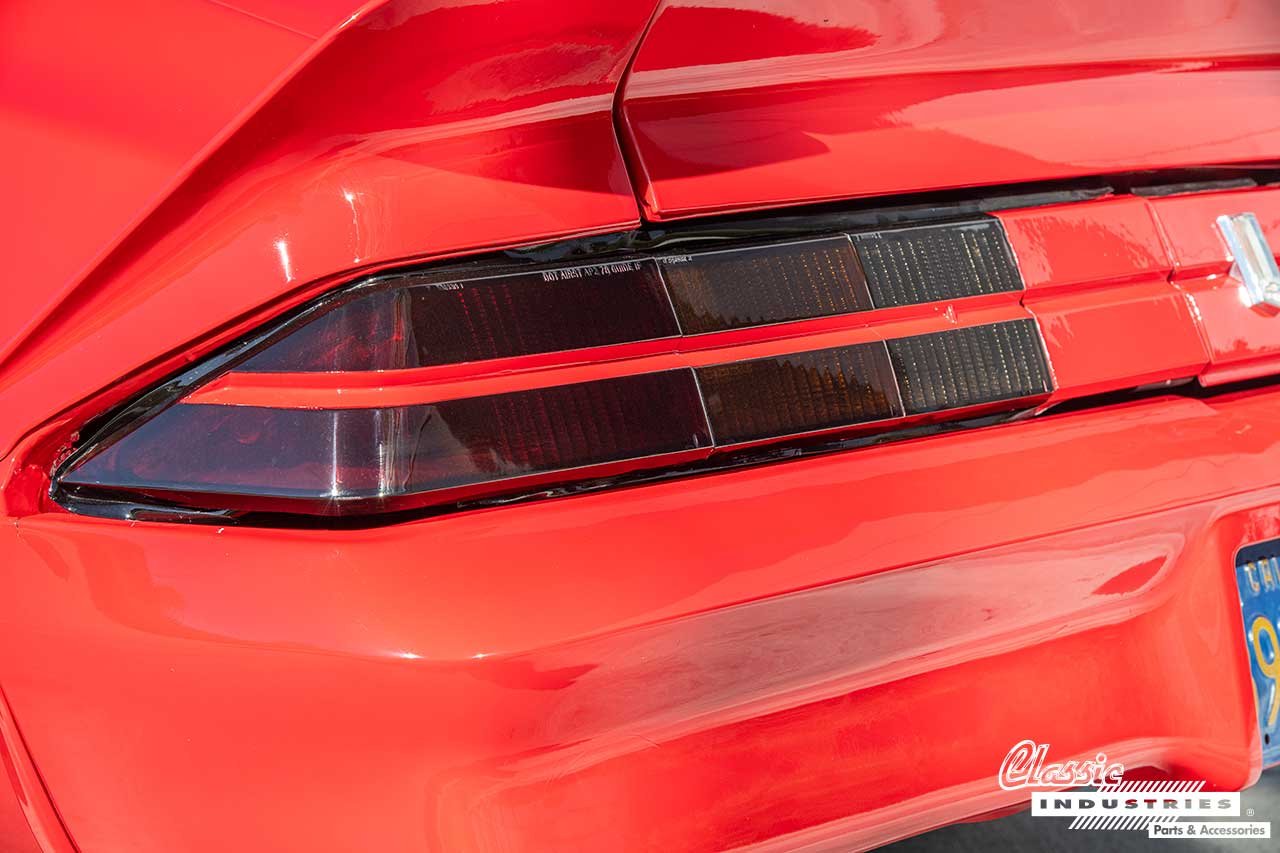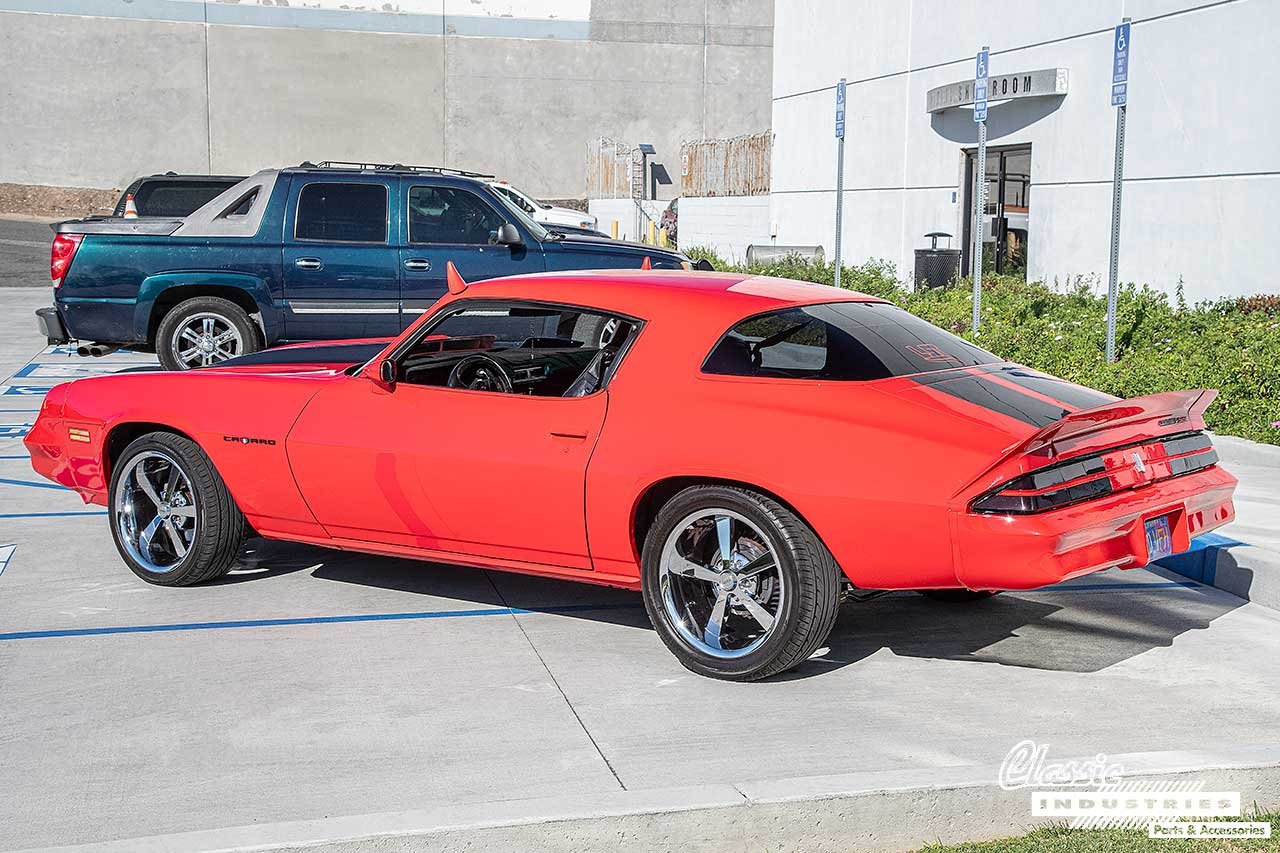 GM Promotional Song Introducing the 1967 Camaro
Classic Industries Sells Chevy Camaro Components
For well over 40 years Classic Industries has provided restoration and performance parts, as well as all kinds of accessories for the Chevy Camaro. Enthusiasts can shop online here. Camaro caretakers can also shop from the Camaro Parts & Accessories Catalog by clicking the button below and filling out the online form to get a printed catalog shipped to your home.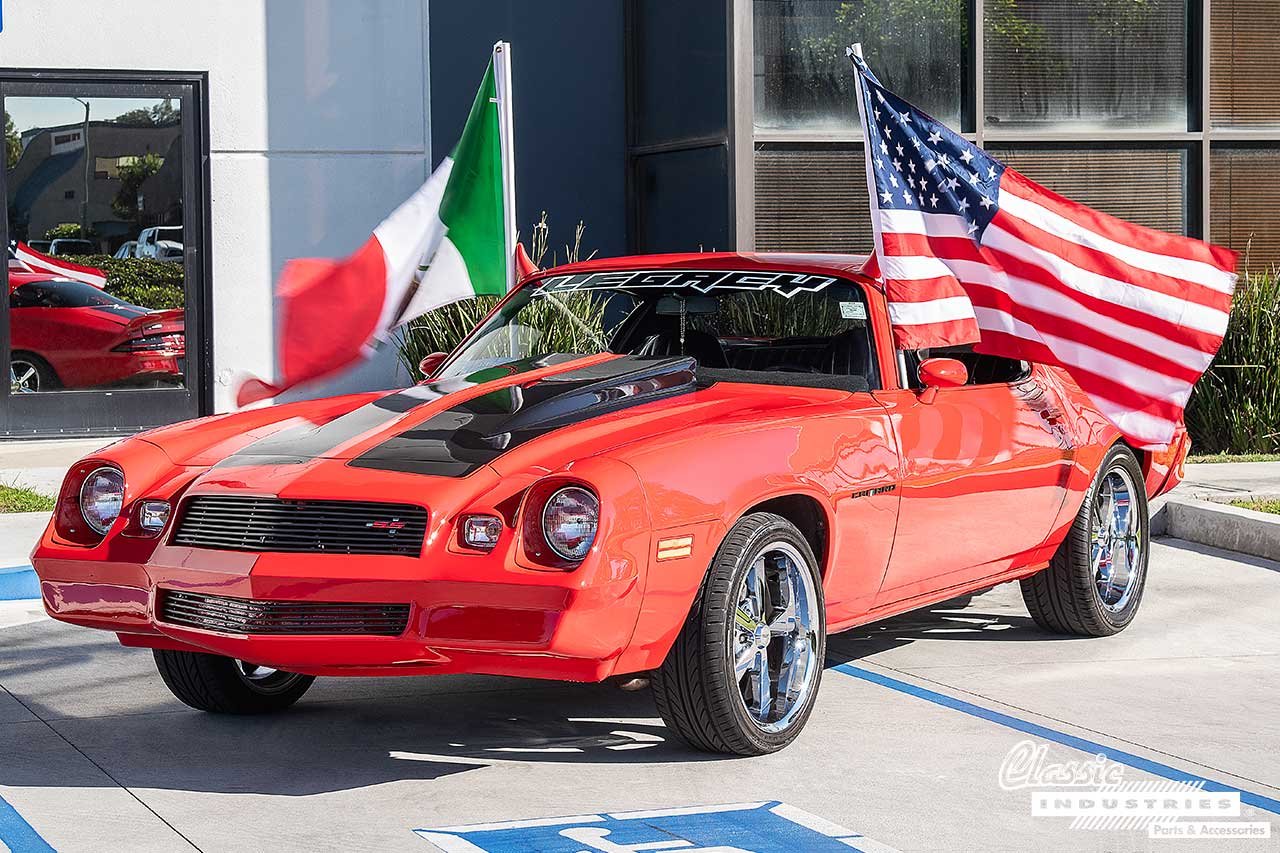 Classic Industries Article Archives
Should you be looking for the American muscle car or truck of your dreams, below are a few articles that may well provide some helpful hints for your search: