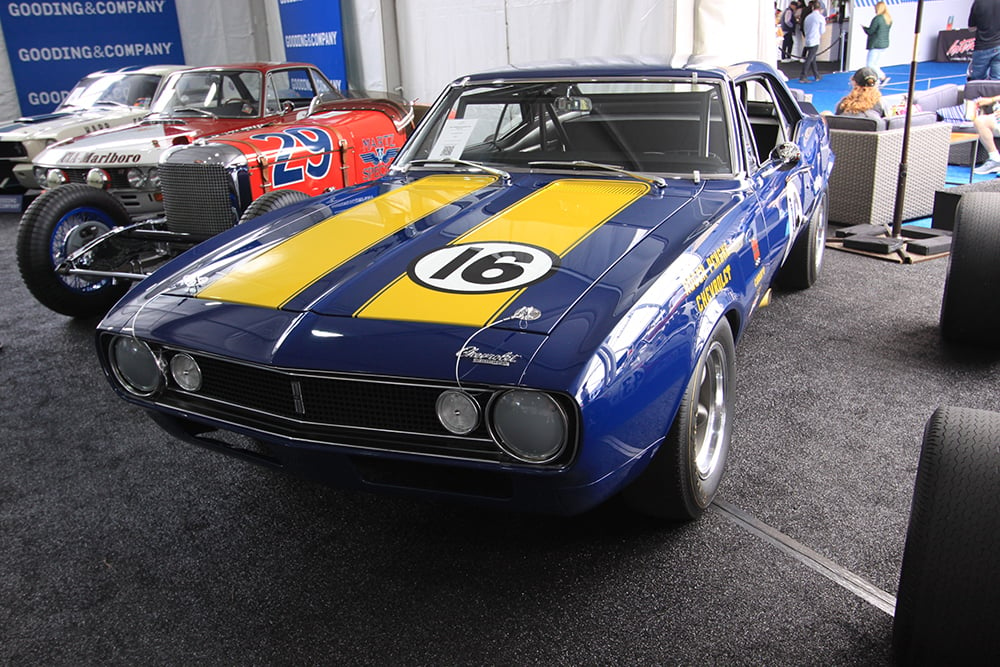 A 1938 Mercedes-Benz 540K Autobahn Kurier won Best of Show at the 70th edition of the Pebble Beach Concours d'Elegance, held Sunday, August 15, 2021. For the first time ever there were also 38 former Pebble Beach Concours Best of Show automobiles on display to welcome the 540K to this prestigious club of Best of Show winners at the pinnacle of vintage automobile events.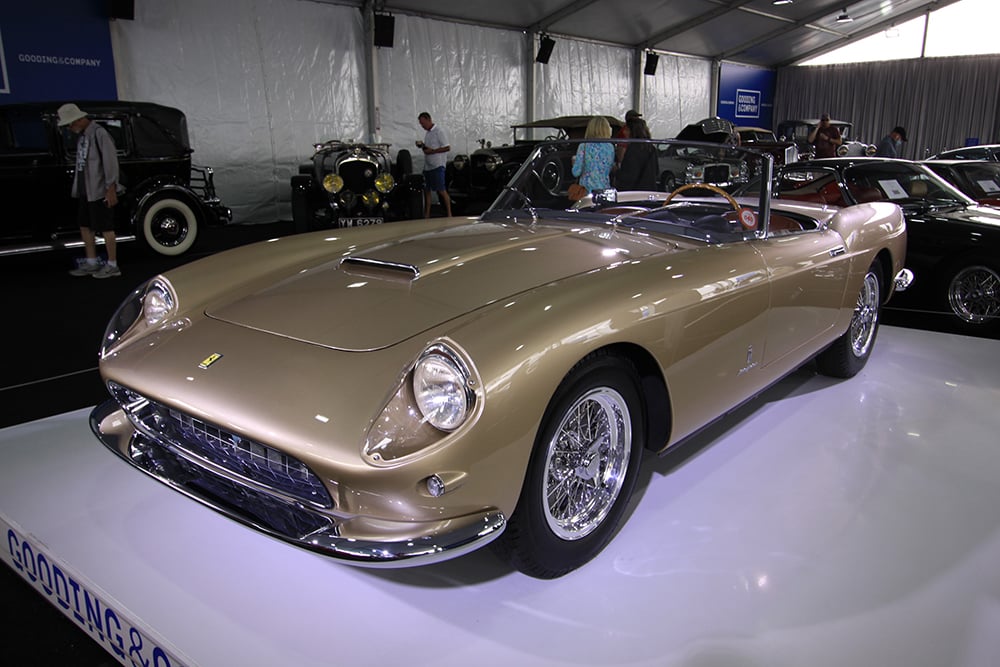 Official auction house for the Pebble Beach Concours, Gooding and Company, had some magnificent automobiles to auction, like this gorgeous gold Ferrari Cabriolet. The 1965 Shelby Mustang GT350 R below sold for $775,000.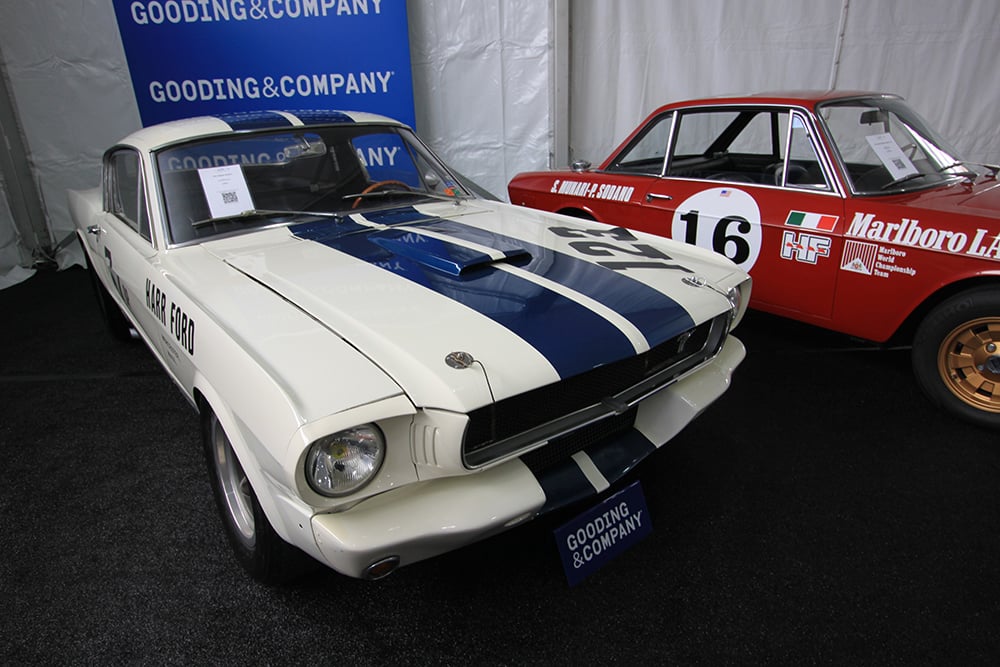 There was a total of 230 cars at this year's Concours. As usual, the field of entrants vying for top honors was impressive. Strong contenders included Jonathan & Wendy Segal's 1956 Maserati A6G Zagato Coupé; the 1966 Ferrari 365 P Pininfarina Berlinetta Speciale shown by RQ Collections; and Joanie & Scott Kriens' 1937 Bugatti Type 57S Corsica Drophead Coupé.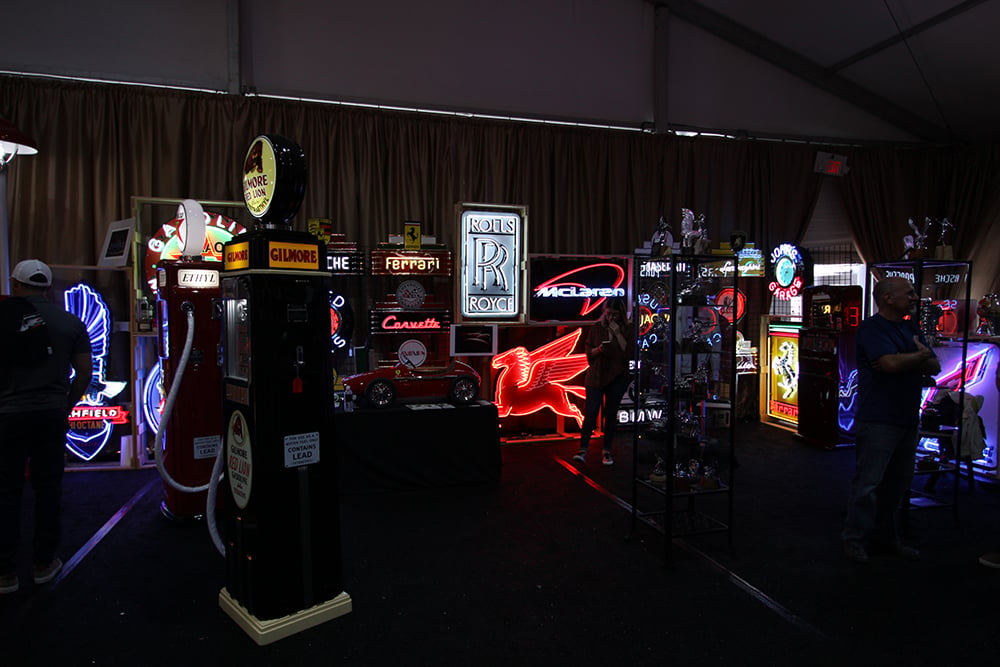 In the Retro Auto tent there were some great automotive art and automobilia items to purchase, like these vintage fuel pumps and neon signs.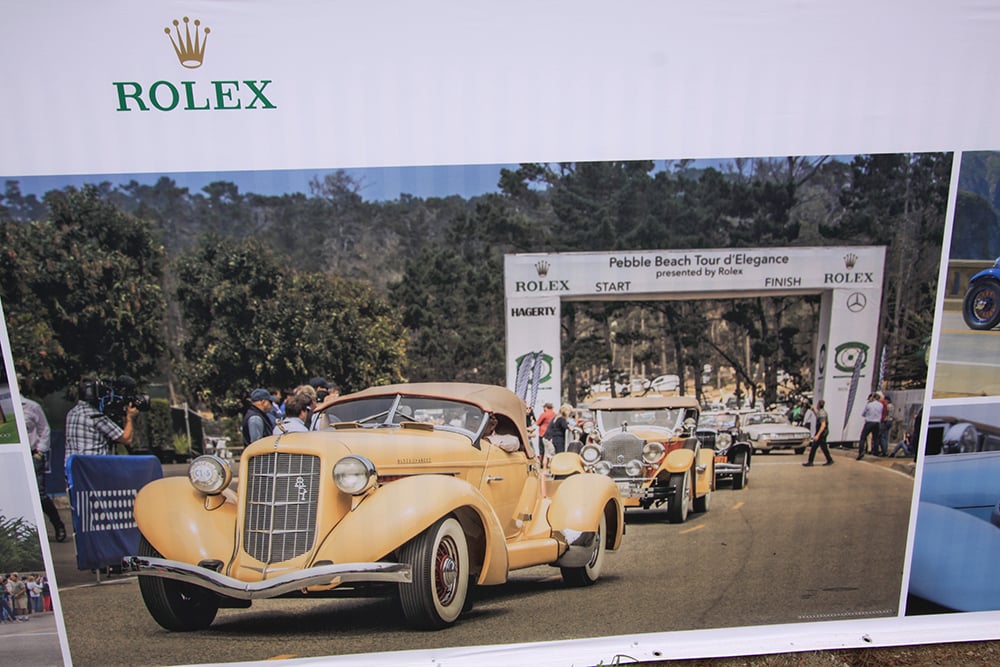 On Thursday, August 12, 2021 some 150 entrants drove along 17-mile drive in the Del Monte Forest for the Pebble Beach Tour d'Elegance. That's an Auburn straight 8 and supercharged Boat Tail Speedster leading the fray at a past Tour d'Elegance cruise. If there's a tie for a Class win, the automobile and owner that participated in the Tour will be the Class winner. The 1967 Chevrolet Camaro Z/28 Trans Am race car below is from a collection of significant racing cars that crossed Gooding's auction block Friday evening, August 13.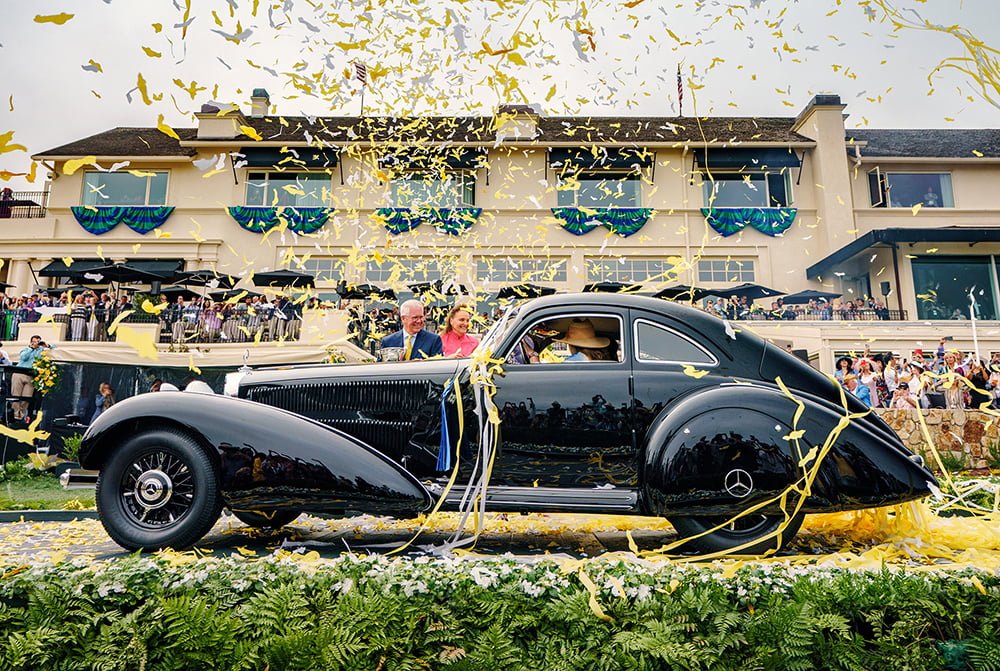 The above photo is courtesy of the Pebble Beach Concours d'Elegance Media Team; it's the Best of Show winner in all of its resplendent glory.
The winning 1938 540K Autobahn Kurier, one of two built by Mercedes-Benz, is the lone survivor. Autobahn Kurier translated into English means "Highway Courier" and is named after those famous high-speed motorways in Germany that were constructed just several years before the 540K Autobahn Kurier was created. Arturo Keller and family of Petaluma, California are the second owners of the one-of-two 540K. It's part of the Keller Collection that has two other Best of Show at Pebble winning Mercedes-Benz automobiles, a 1936 500K Special Roadster that won in 1986 and a 1930 Mercedes-Benz SS Erdmann & Rossi Roadster that claimed victory in 2001.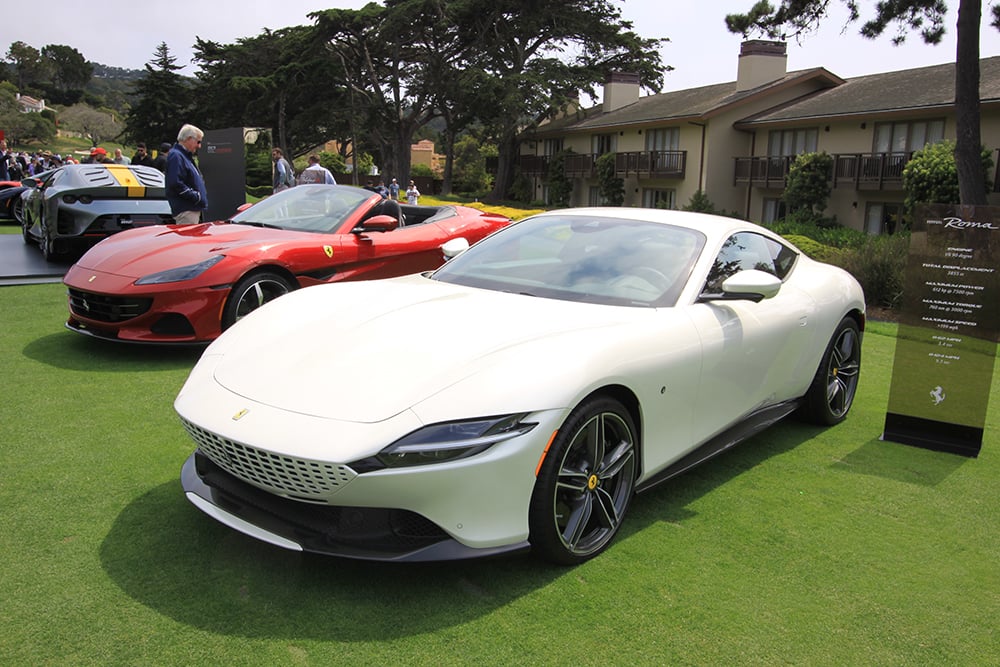 In recent years, the Ferrari display has included some new automobiles, like the 2021 Ferrari Roma that has a maximum speed of greater than 199 mph, can reach 62 mph from rest in 3.4 seconds, and will achieve 0-124 mph in a scant 9.3 seconds. The 2021 Ferrari F8 Spider below makes 710 hp @ 8,000 rpm and 770 nm @ 3,250 rpm, has a maximum speed of more than 211 mph, makes 0-62 mph in 2.9 seconds, and gets to 124 mph from stop in 8.2 seconds. Bravo! Bravo!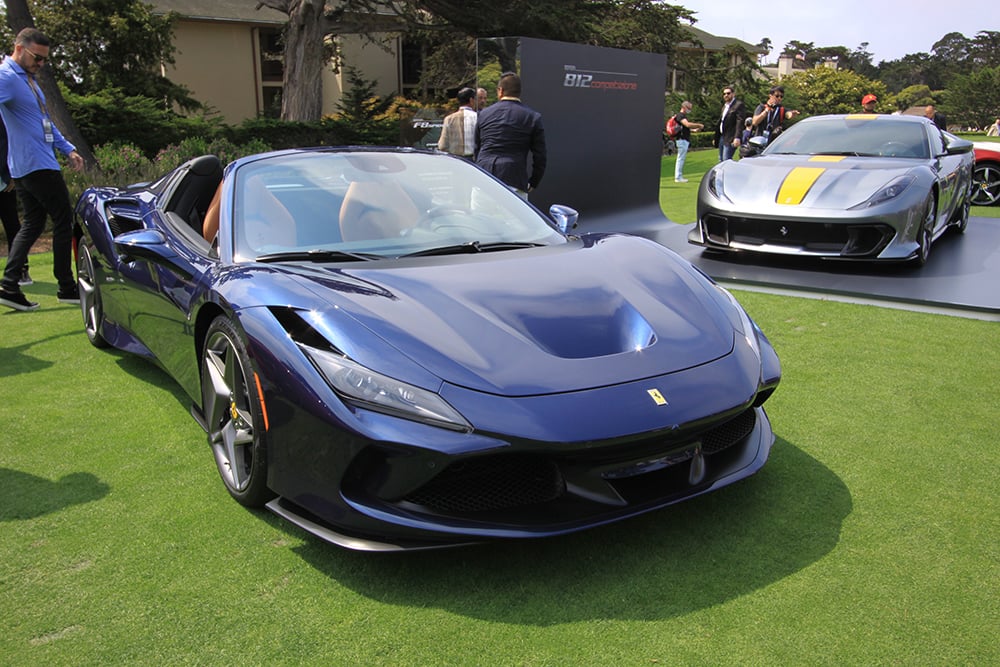 With this Best of Show win, Mercedes-Benz has tied the Bugatti marque with nine victories at the Pebble Beach Concours d-Elegance.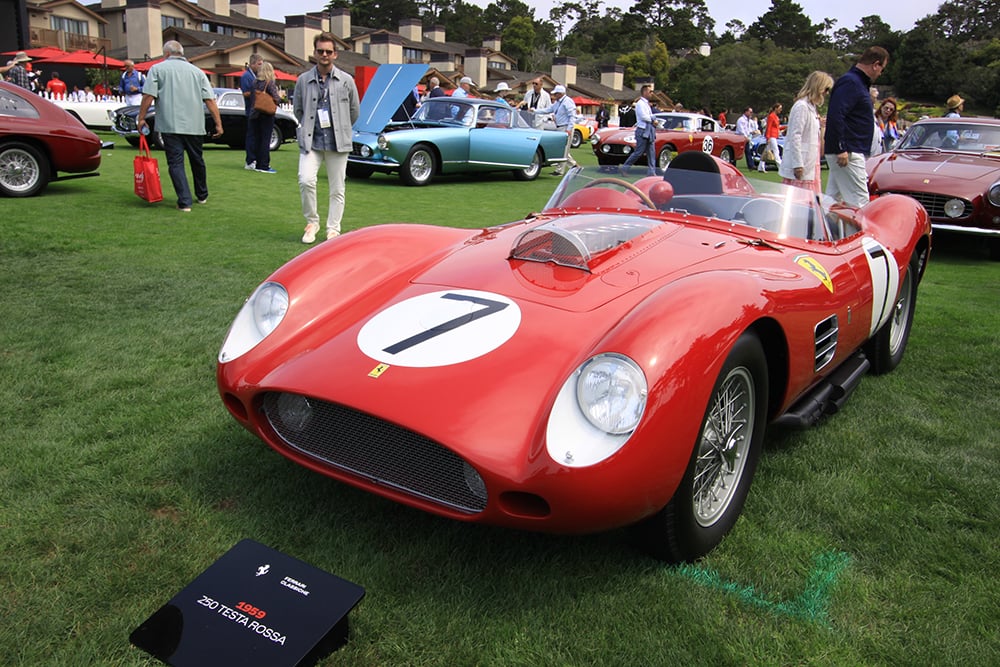 Ferrari Classiche also fielded more than 50 classic Ferrari models, including this 1959 250 Testa Rossa. The 1964 250 GT Berlinetta Lusso makes quite the stunning statement in the hue of Sterling Silver.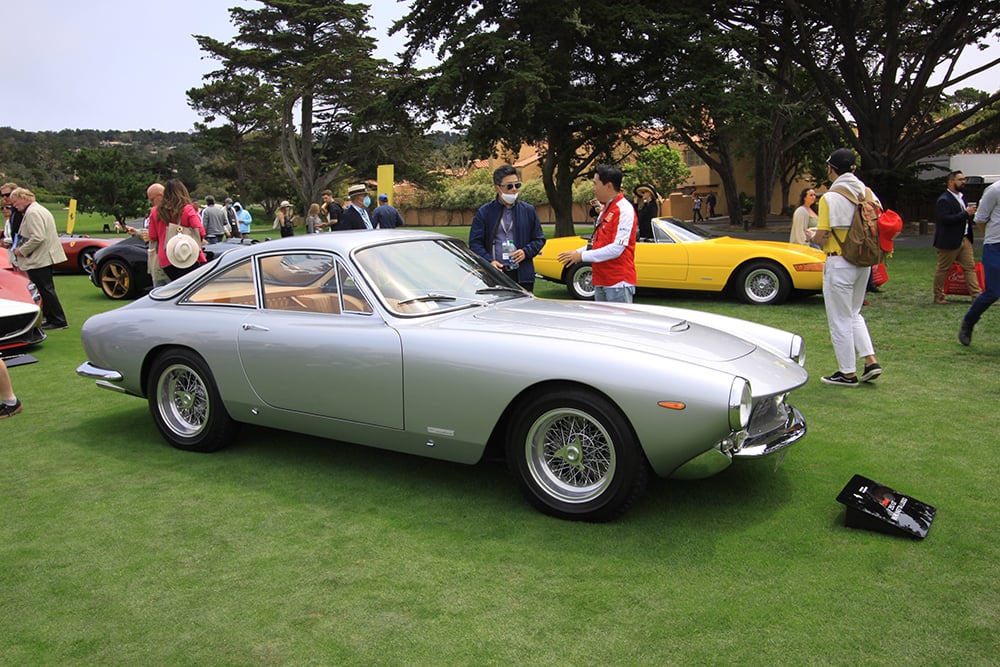 The official auction house of the Pebble Beach Concours d'Elegance, Gooding and Company, sold more than $107 million at its annual Pebble Beach auction. Highlights included a 1929 Bugatti Type 35B that went for $5,615,000, a 1959 Ferrari 250 GT LWB California Spider Competizione that achieved $10,840,000, a 1958 Ferrari 250 GT Series I Cabriolet that crossed the block and sold for $4,405,000, and a record-setting 1995 McLaren F1 that sold for $20,465,000. Needless to say, the auction crowd of buyers, sellers, and spectators were all enthused at the proceedings that took place on Friday night, August 13 and Saturday, August 14.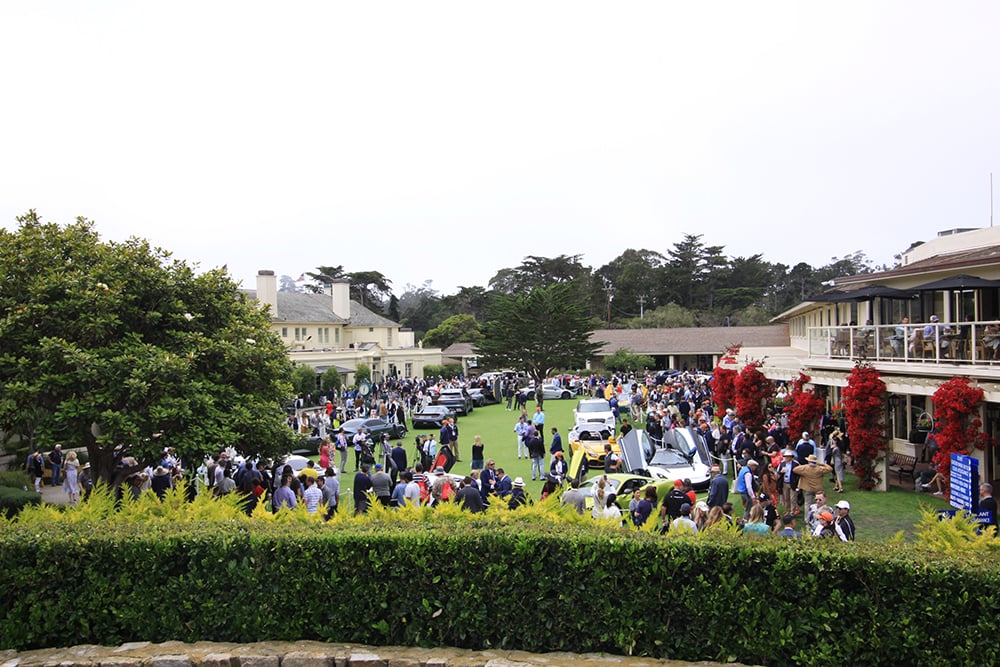 One of the putting practice greens is always converted to the Concept Lawn for the Concours on Sunday. The green was awash with some spectacular new concept cars, many of which will make their way to exotic, exclusive, super, and hyper showrooms soon.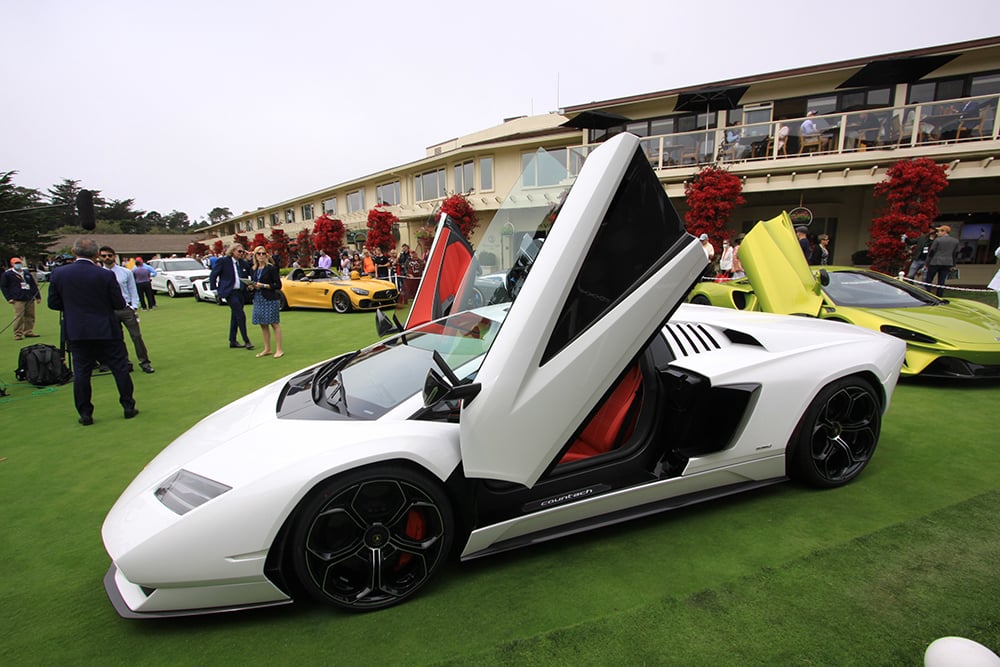 The House of Sant'Agata Bolognese premiered the 2021 Lamborghini Countach LPI 800-4 on the Concept Lawn at the 2021 Pebble Beach Concours d'Elegance. Bellisima! There's also a pretty sweet lime green McLaren in the background. With its driver's side suicide door wide open, the Audi Skysphere Concept just below looks most inviting.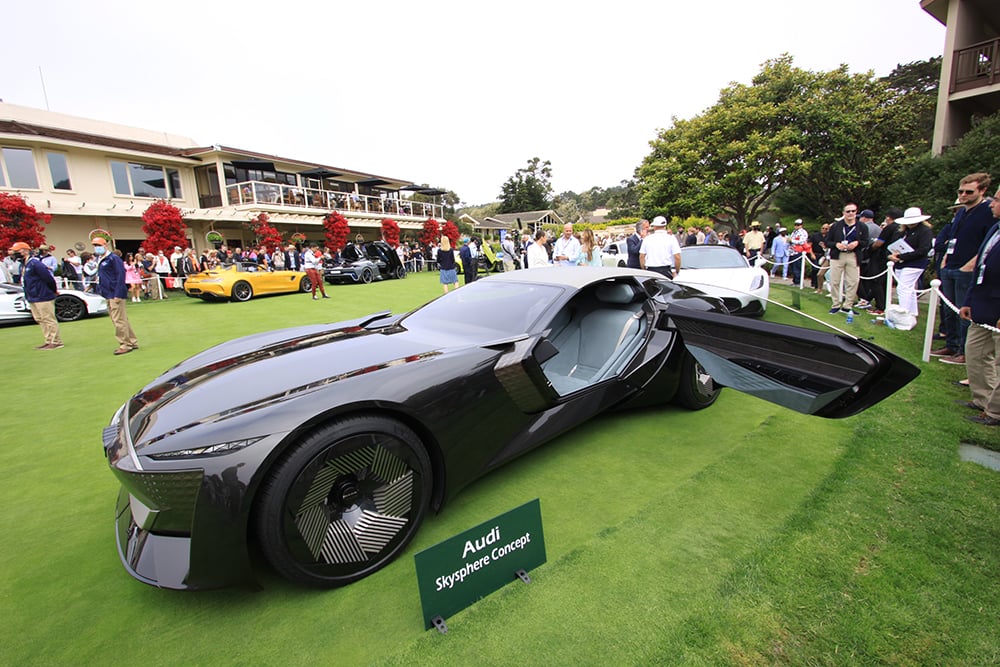 Proceeds from the Concours raised more than $1.75 million for charity this year, which brings the event's total charitable contributions to greater than $32 million to date. These funds will be distributed through the Pebble Beach Company Foundation, primary charitable partner to the Pebble Beach Concours, and will benefit more than 95 local charities, which annually impacts the lives of more than 10,000 children in Monterey County.
Koenigsegg claims that the Jesko Absolut will be the fastest megacar that the manufacturer will ever produce. It's most aerodynamic, with only 0.278 Cd, a frontal area of 1.88 m2, and produces up to 1,600 bhp. The upcoming megacar certainly looks the part, coming or going.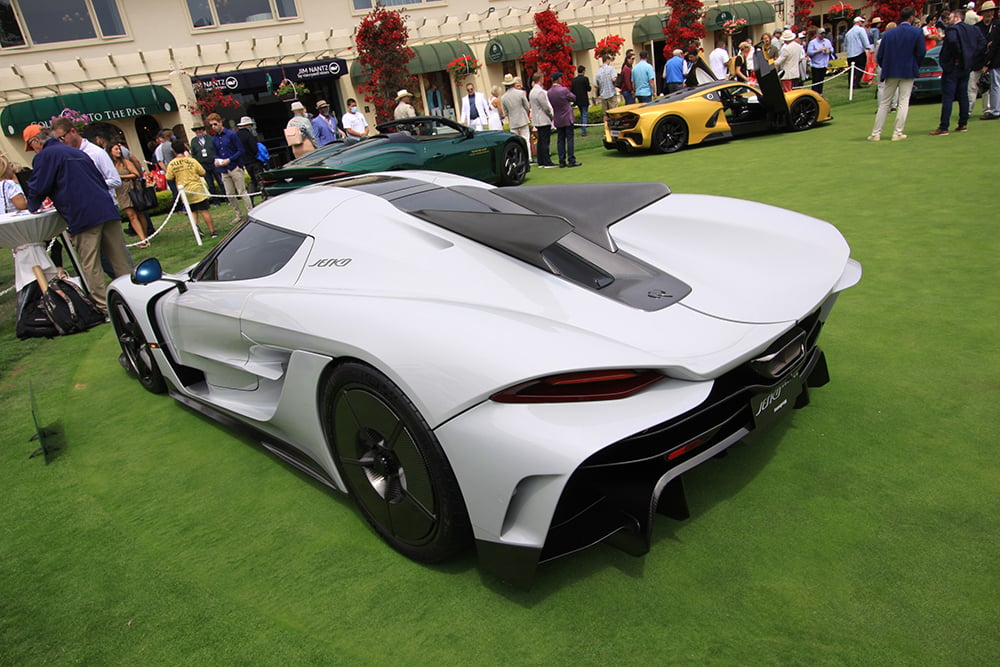 As is typical with this particular Concours d'Elegance, every vehicle that graced the Pebble Beach Golf Links 18th Fairway was an impeccable example of design and engineering from the world-around. For next year's event Lincoln and Talbot-Lago Grand Sport marques will be celebrated, with additional special classes to be announced soon. Mark your calendars for Sunday, August 21, 2022, for the 71st Pebble Beach Concours d'Elegance, and plan to attend. For more information about the Pebble Beach Concours visit www.pebblebeachconcours.net.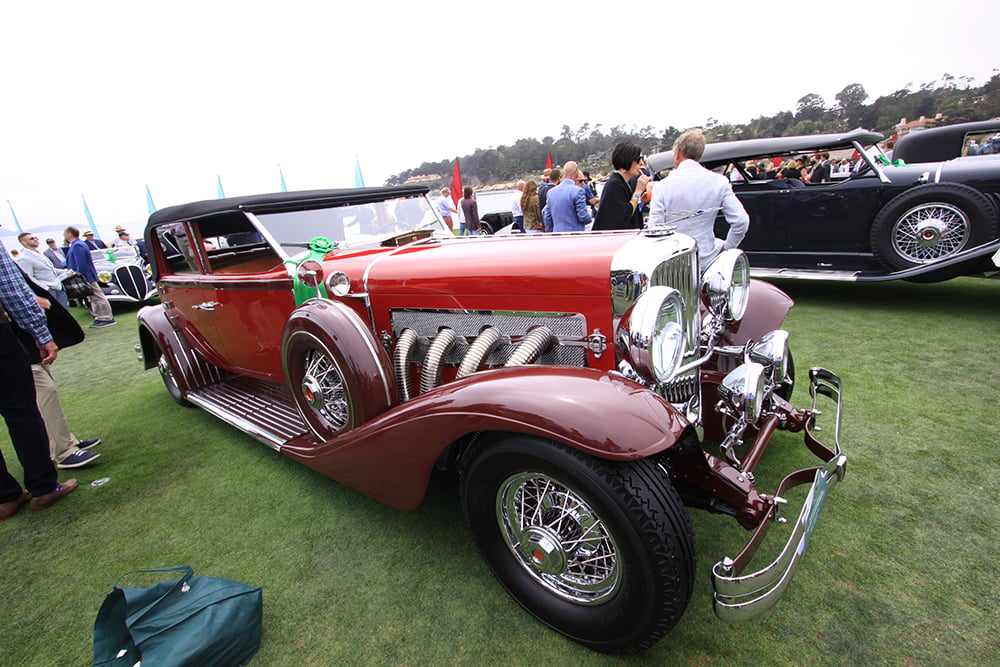 Jeannie and Rob Hilarides, of Visalia, California, own this stunning 1933 Duesenberg SJ Murphy-bodied Convertible Berline. The Duesy is one of only 36 that were originally supercharged by the factory. Nancy and Jim Utaski, of Princeton, New Jersey own the 1965 Aston Martin DB5/C Touring Drophead Coupe shown below. That leather interior is sumptuous.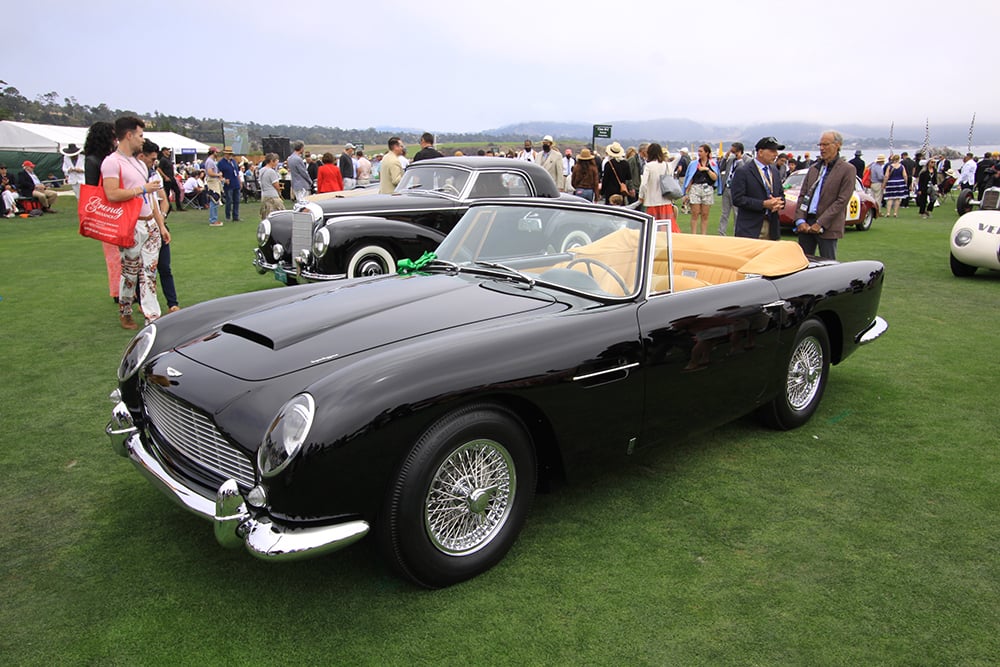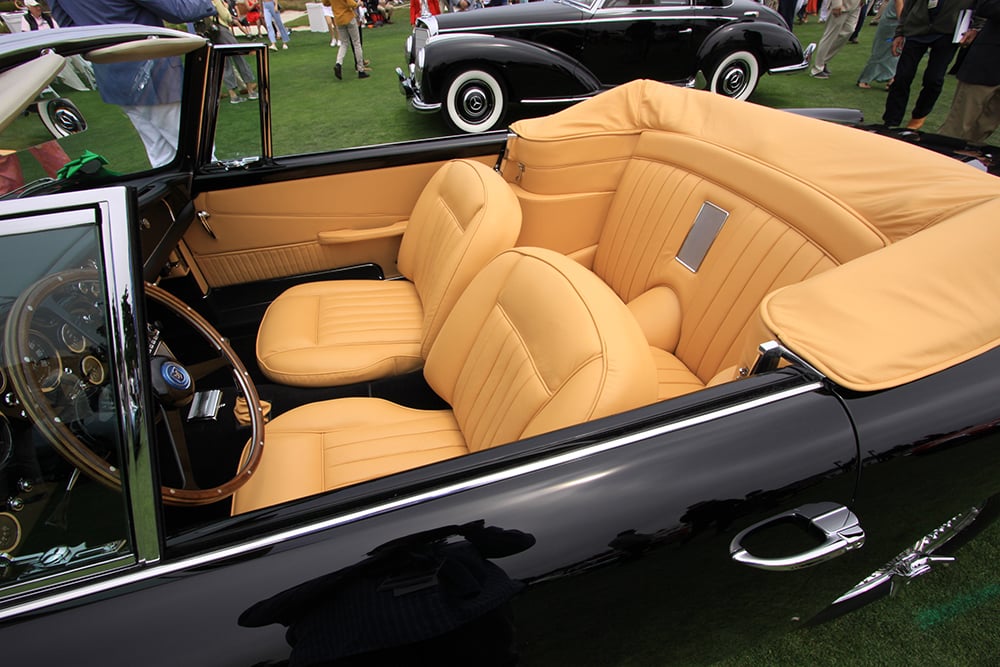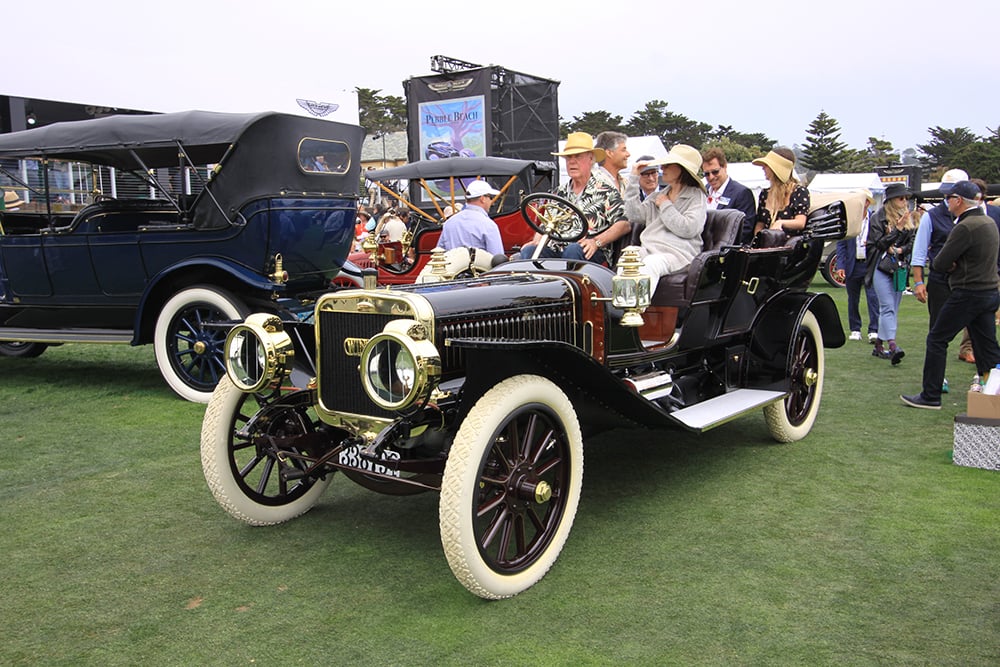 The lovingly restored 1937 Horch 853 Voll & Ruhrbeck Sport Cabriolet, owned by the Anne Brockinton Lee/Robert M. Lee Automobile Collection, in Reno, Nevada, is one of the 38 Pebble Beach Concours Best of Show Reunion cars that was on display. The beautiful Auto Union touring car won Best of Show at the 2009 Pebble Beach Concours. Coming or going, the Horch 853 looks magnificent.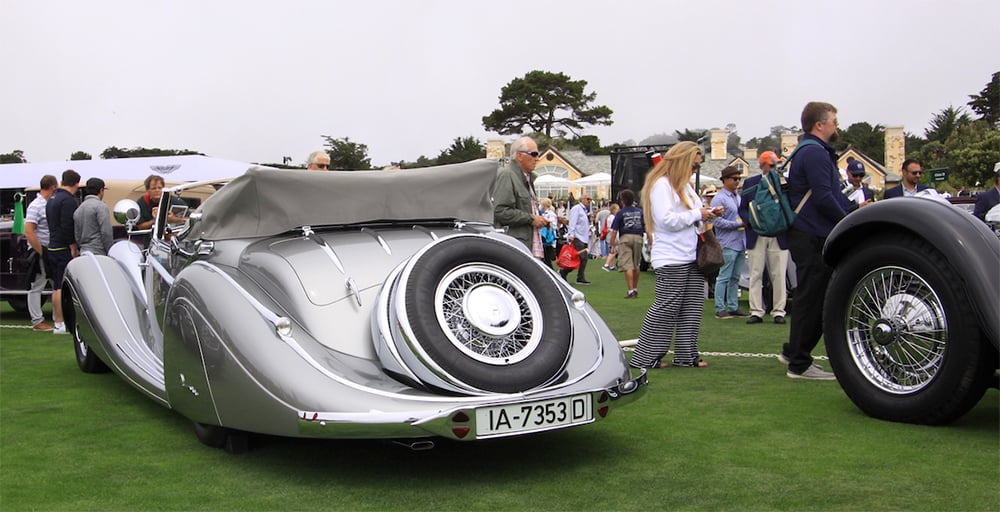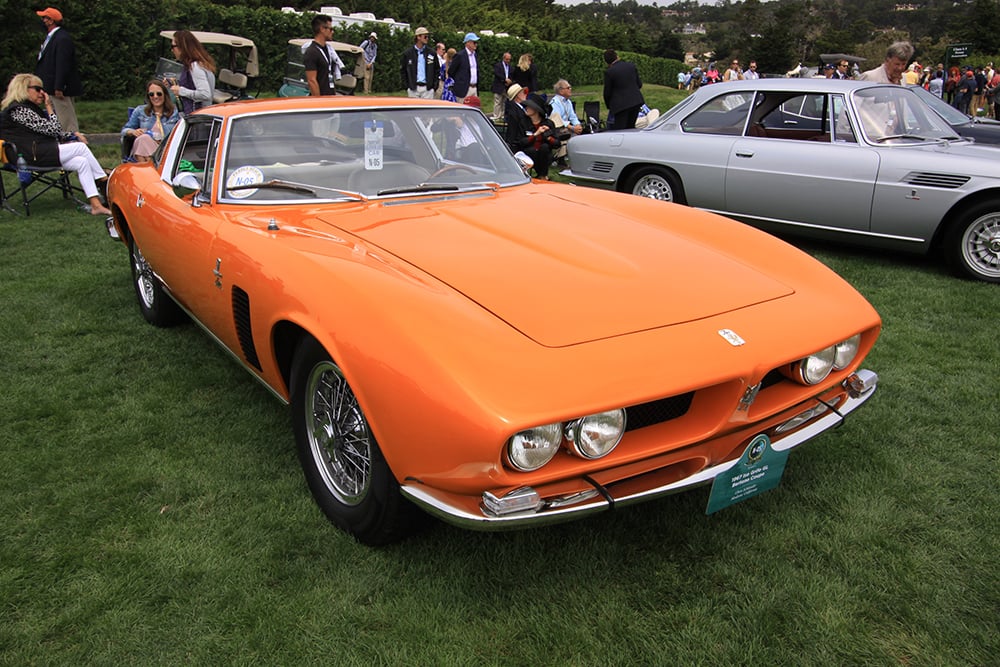 Chris Schlander, of Modesto, California, owns the 1967 Iso Grifo GL Bertone Coupe. The Italian designed auto sports a 350 hp, 327-cubic inch Chevrolet small block V8.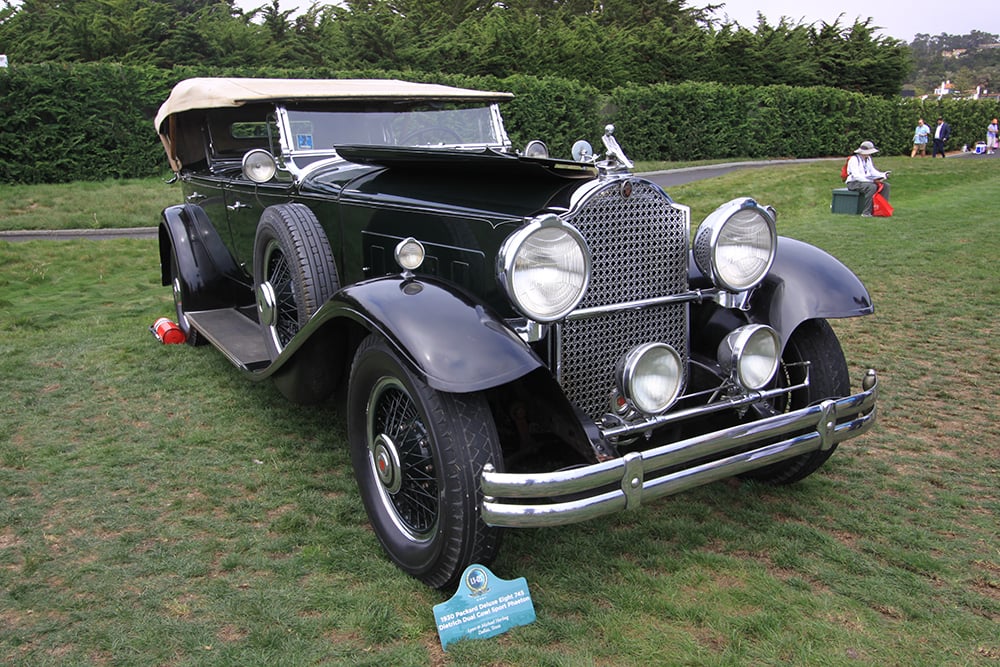 There were several stunning Prewar Preservation Class contenders, including this 1930 Packard Deluxe Eight 745 Dual Cowl Sport Phaeton, owned by Lynn and Michael Harling, of Dallas, Texas. The car wears its original paintwork and Packard factory fresh original leather interior. The original owner of the purple hued 1976 Lamborghini Countach LP400 "Periscopica" Bertone Berlinetta was Princess Dalal bint Saud Al Saud, the daughter of King Saud of Saudi Arabia. The Countach's current caretaker in chief is Malcolm Welford, of Irvine, California. This Lamborghini is one of only 157 that is equipped with the ingenious rear-view periscope feature. As you can see from the three photos below, Mr. Welford owns and cares for his Countach quite meticulously.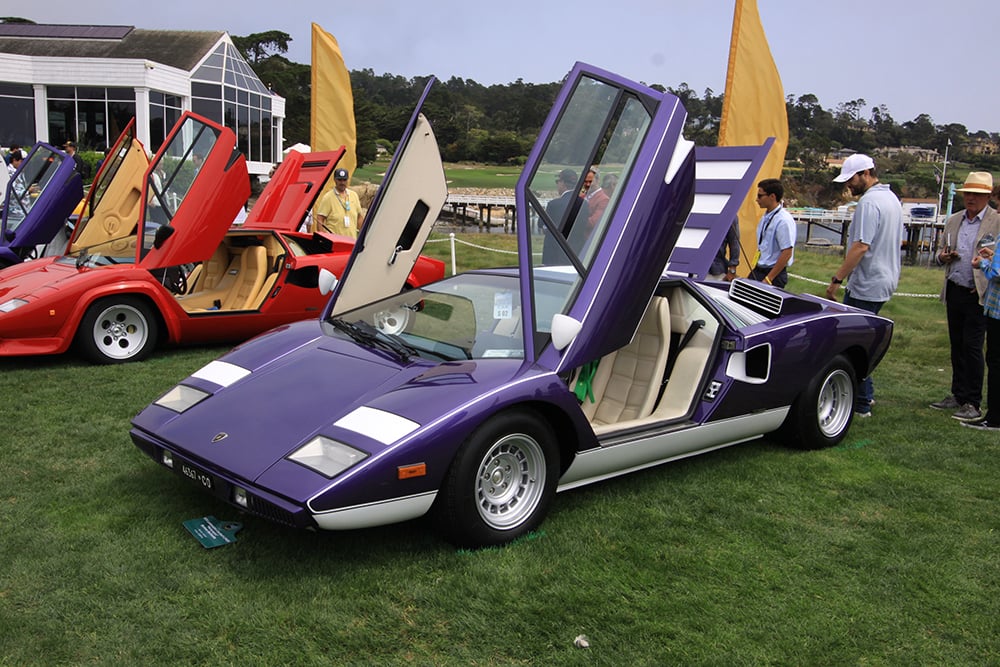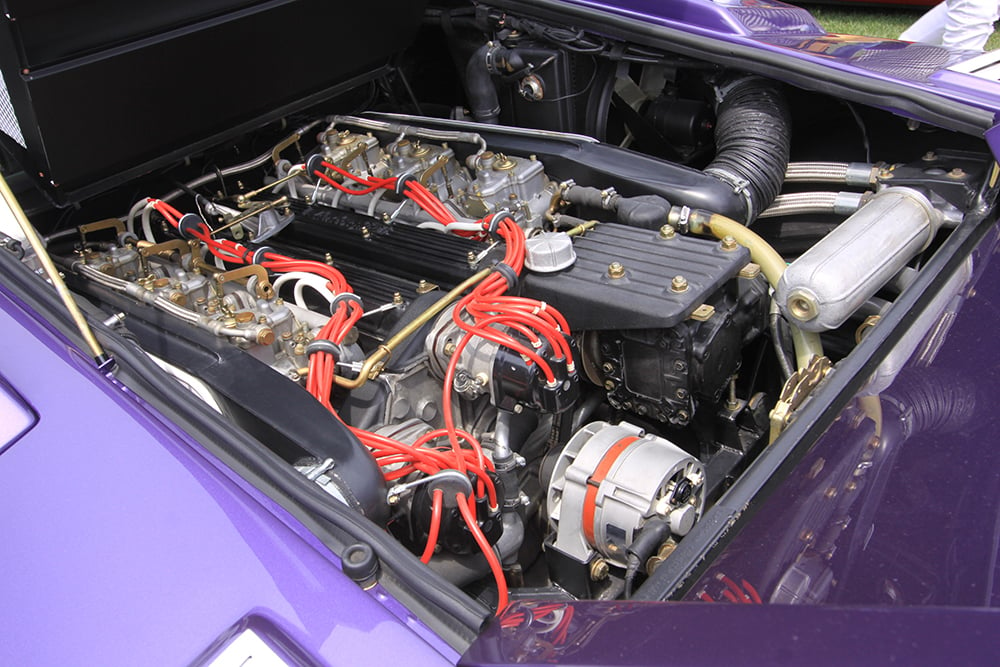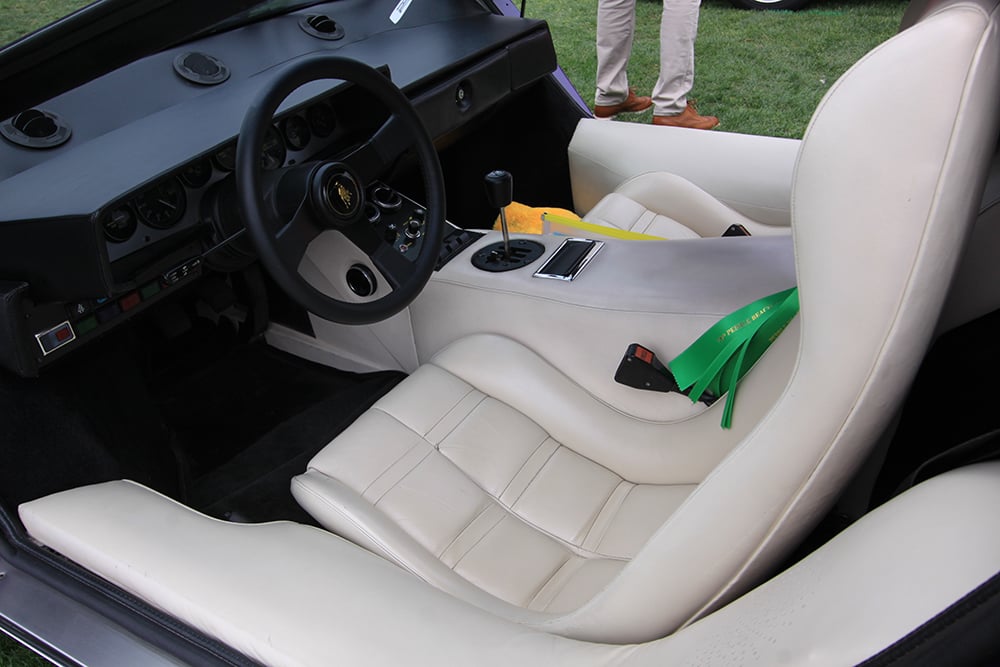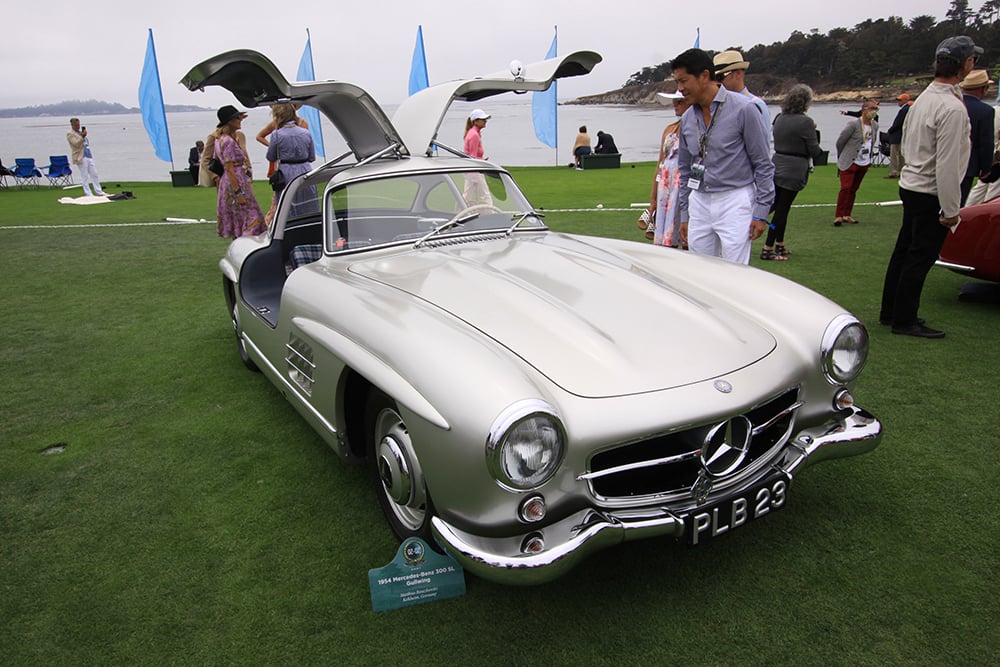 Matthias Bonczkowitz, of Kelkheim, Germany is the owner of a 1954 Mercedes-Benz 300 SL Gullwing that was first used as a demonstrator by M-B to introduce the car to Europe. The auto first appeared at the 1954 Paris Auto Salon, in a presentation that included famous race car drivers Juan Manuel Fangio and Karl Kling, and Alfred Neubauer, racing manager of the Mercedes-Benz Grand Prix team from 1926 to 1955.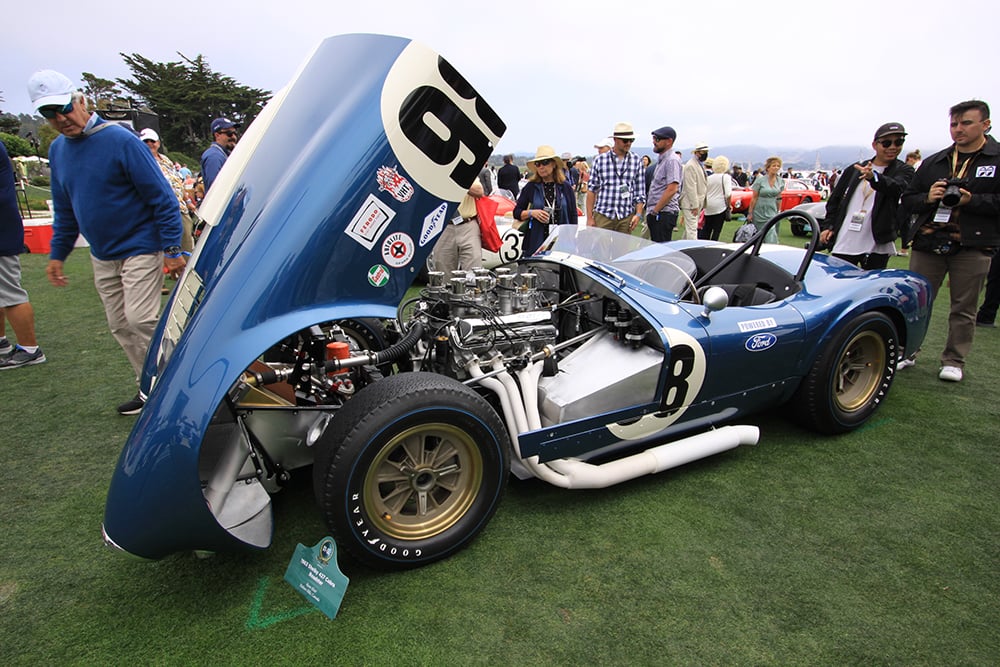 Ryan Klutt, of Halton Hills, Canada, owns a 1963 Shelby 427 Cobra Roadster that is the first prototype originally fitted with Ford's 427 cubic inch V8. Ken Miles, Carroll Shelby's chief mechanic and driver had the brilliant idea to shoe horn the big-block mill into the standard 289 Cobra chassis. Cool stuff!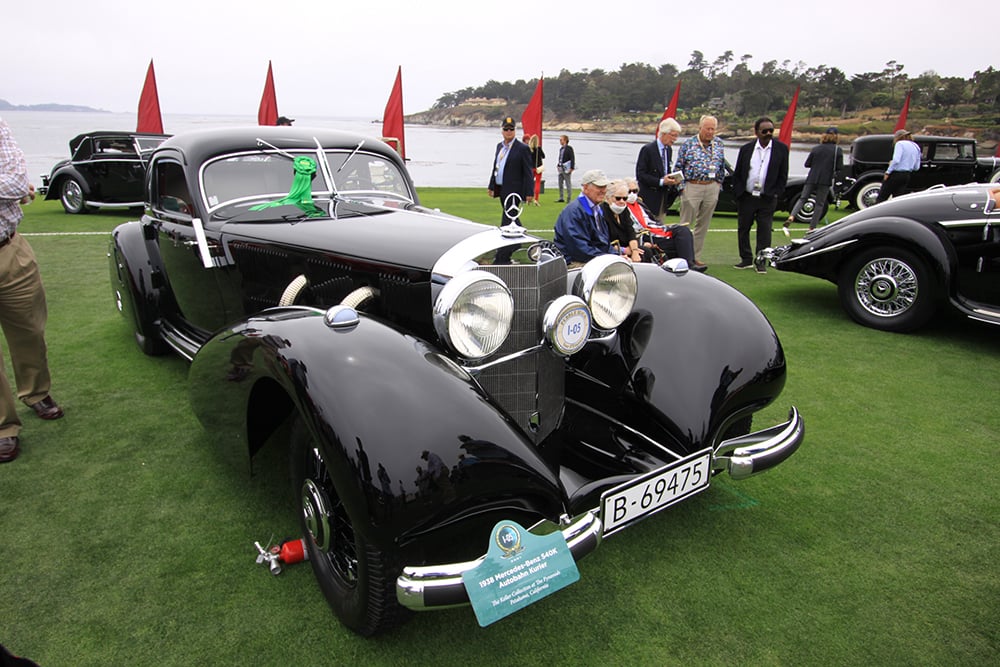 The photo just above is of the Best of Show winner once again, emerging from the Mercedes-Benz Prewar class, the 1938 Mercedes-Benz 540K Autobahn Kurier, which is part of The Keller Collection at the Pyramids, Petaluma, California.
Should you happen to be building your own American muscle car classic and you need some restoration or performance parts, you will find many of the parts you're seeking at Classic Industries.