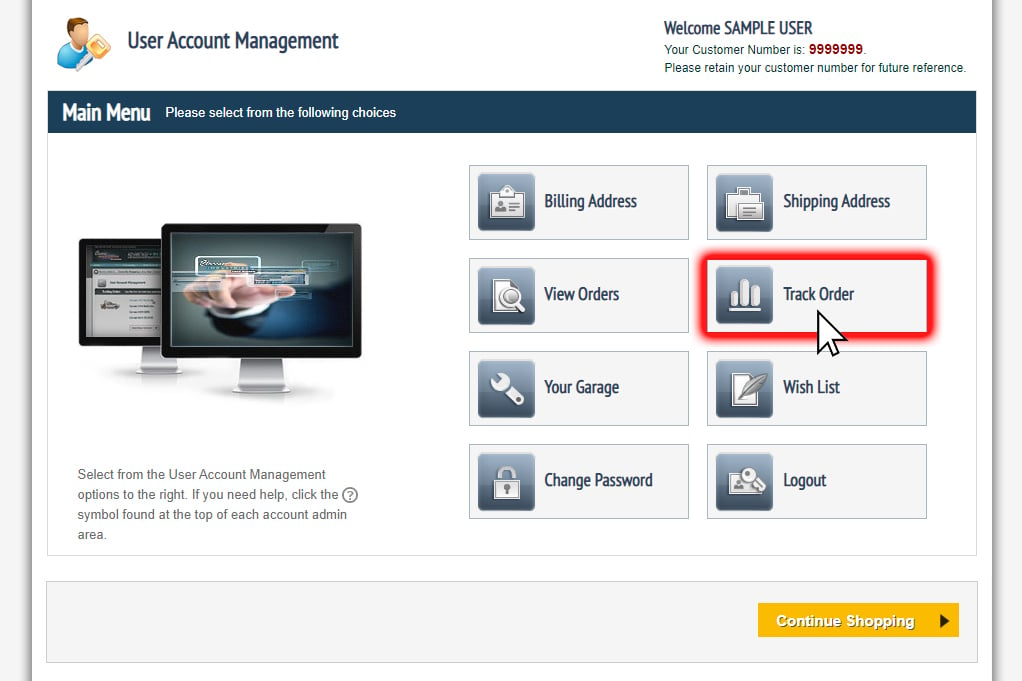 Whether you're a new Classic Industries customer or you've been shopping with us for decades, you'll find several helpful functions on the Account Management page on ClassicIndustries.com. These include tracking packages, checking order status, viewing previous orders, changing addresses, and more. Read on as we explain a few of these features, and how they can help you get the most out of our web site.
Managing Your Account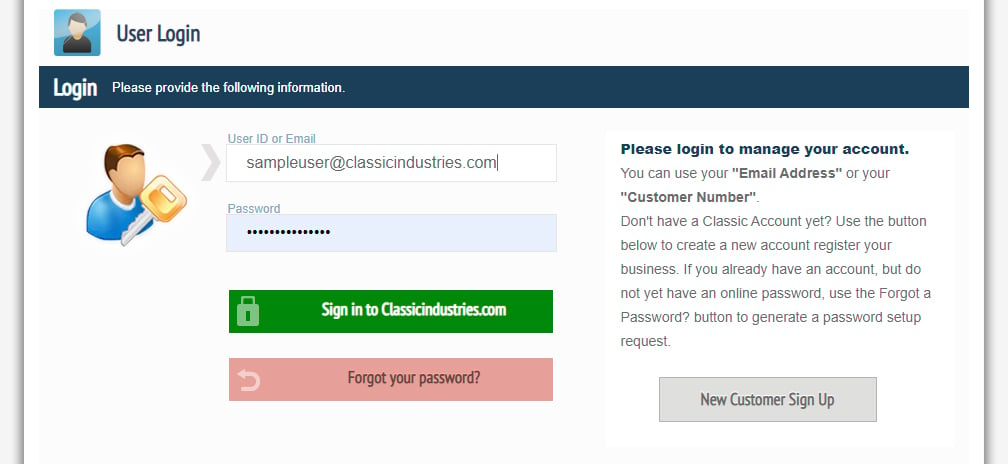 Before you can manage your account, you'll need to make sure you're logged in. If you have an existing account, click "User Login" in the top right corner of the ClassicIndustries.com home screen.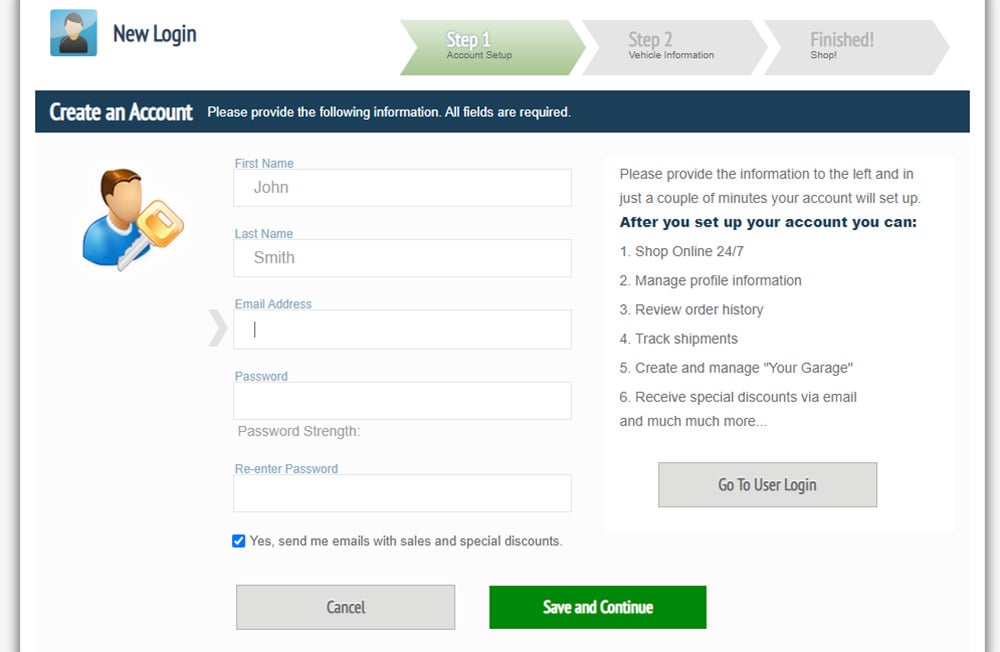 If you haven't created an account, click the "Create Account" link in the same area. This will take you to the account creation page pictured above.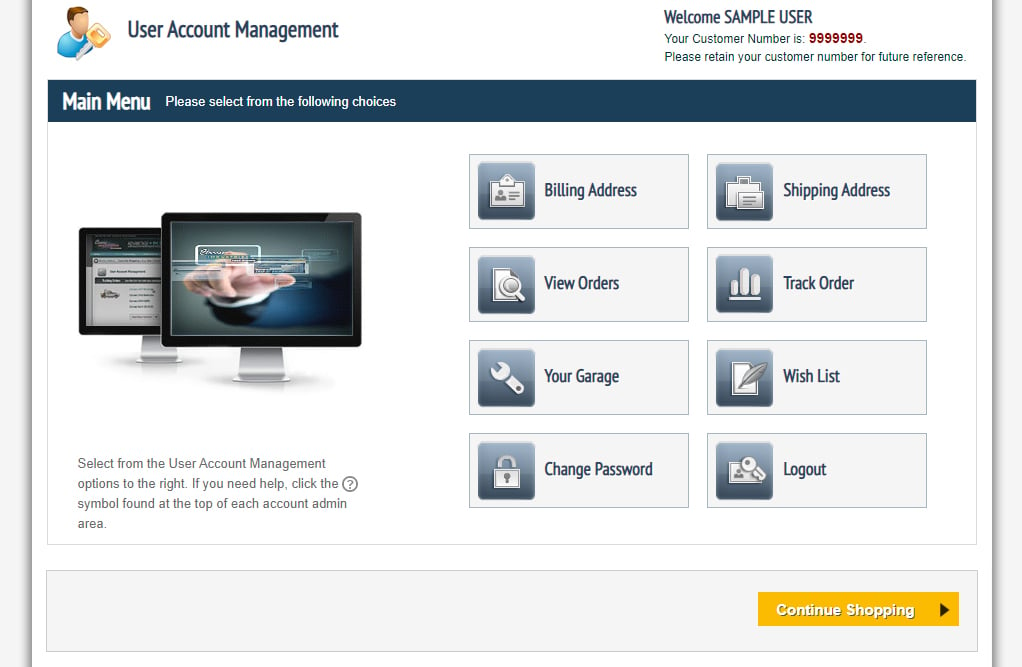 Once you've logged in or created an account, you'll be automatically taken to the "User Account Management" page above. You can access this page at any time via the "Your Account" drop-down menu at the top right of the screen.
From here, it's possible to update your billing address and shipping address by clicking the respective buttons. You can also modify your virtual garage if you bought or sold a vehicle recently. For info on the "Wish List" function, please refer to our previous FAQ article.
Order Status & Tracking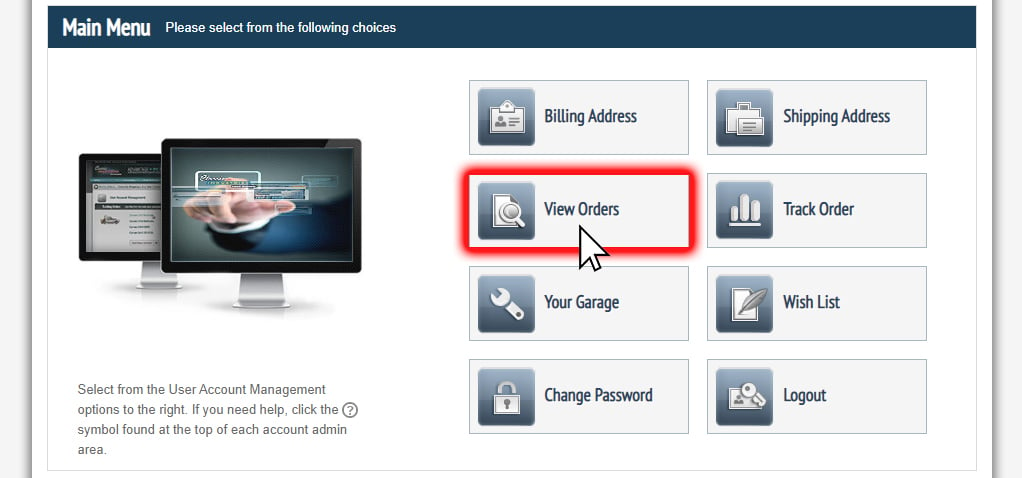 To check your order history, click the "View Orders" button. This will take you to a page that lists all orders associated with your account.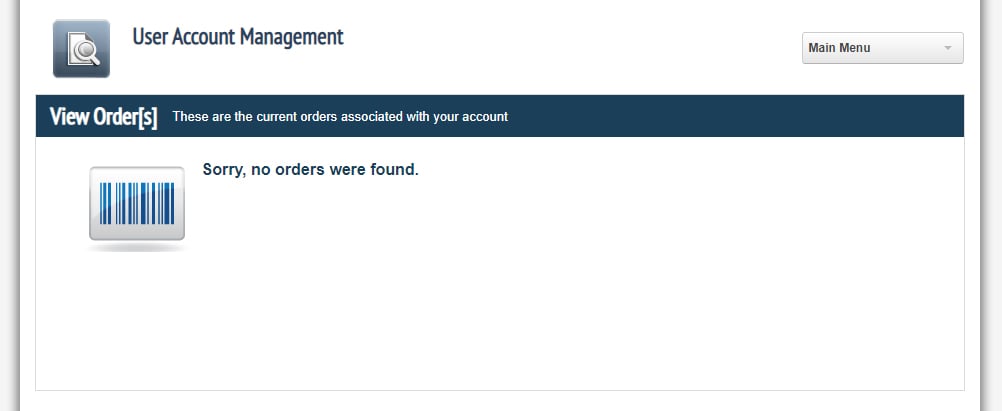 In this case, we just created a new account, so no orders have been placed yet. For returning customers, this is a great way to look up the status of open orders or look up part numbers you might need to re-order.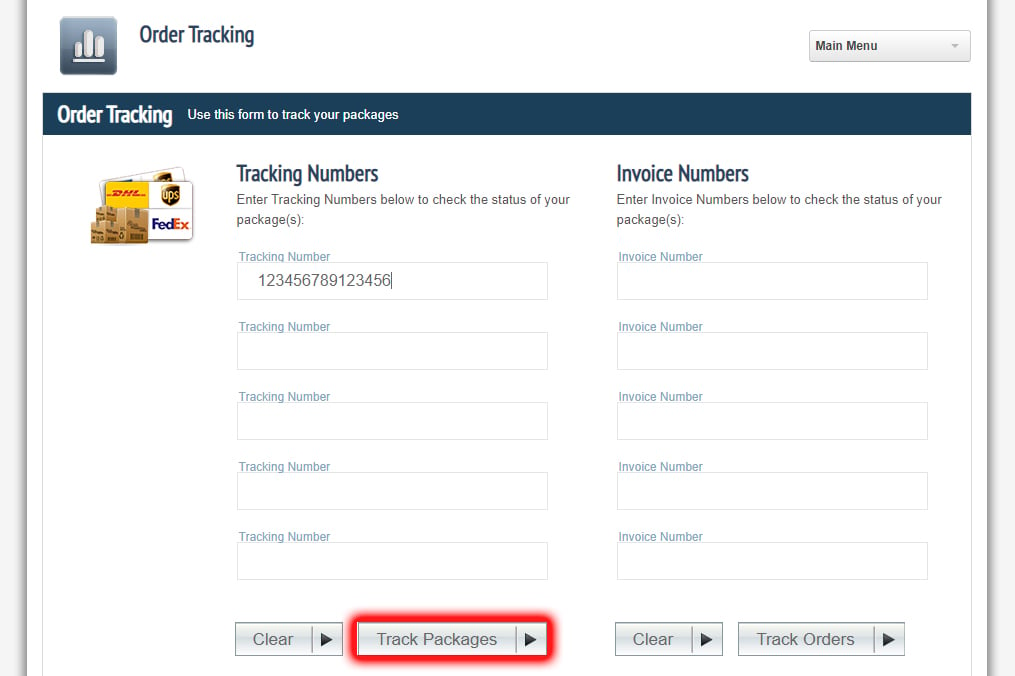 The order tracking page contains a few different ways to find out the location of your parts.
When your order ships, you will typically receive a tracking number via email within 24 hours of the ship date. (Most orders ship within 24-48 hours from the date of receipt.) Keep in mind that these tracking numbers are sent from participating shipping carriers (for example, UPS or FedEx) and the numbers are specific to those carriers. As seen in the image above, you can enter the carrier-specific tracking number in the left column and click "Track Packages" to check on the shipment.
If you're not sure if your order has shipped yet, or you have not received a tracking number, you can enter your invoice number in the right column and click "Track Orders." This will check our internal tracking system to determine the order status.
If you need any more help with your order, contact us. Our customer service team will assist you.

Another easy way to access the package/order tracking screen is to click the "Order Tracking" link near the bottom of any page on our site.
Need to Order Parts for Your Classic Car?
Classic Industries offers a wide range of restoration and performance parts for classic vehicles such as the Camaro, Firebird/Trans Am, Mustang, Impala, Nova, and Regal. Click the button below to view our selection of catalogs, and request a free full-color parts catalog for your vehicle!