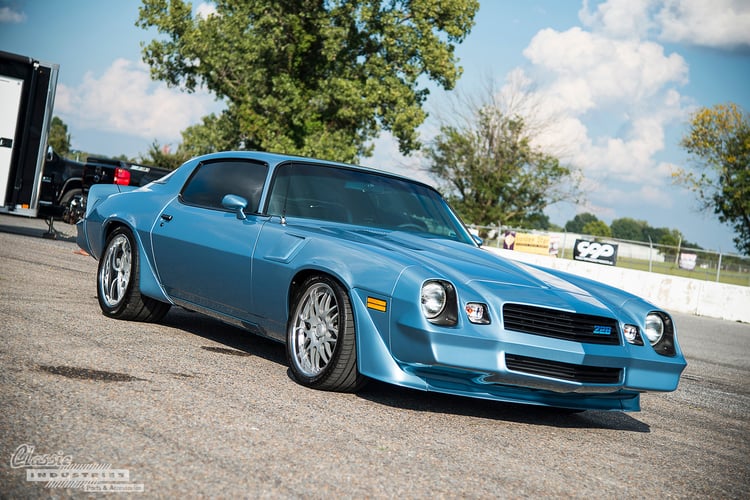 With a 6.2L aluminum block, high-flow heads, and a 1.9-liter Eaton TVS supercharger, the Chevrolet LSA is one seriously potent motor. This engine was originally found in the 2012 through 2015 Camaro ZL1, but is also available from Chevrolet Performance as a crate configuration that produces 556 horsepower and 551 ft-lbs of tire-melting torque.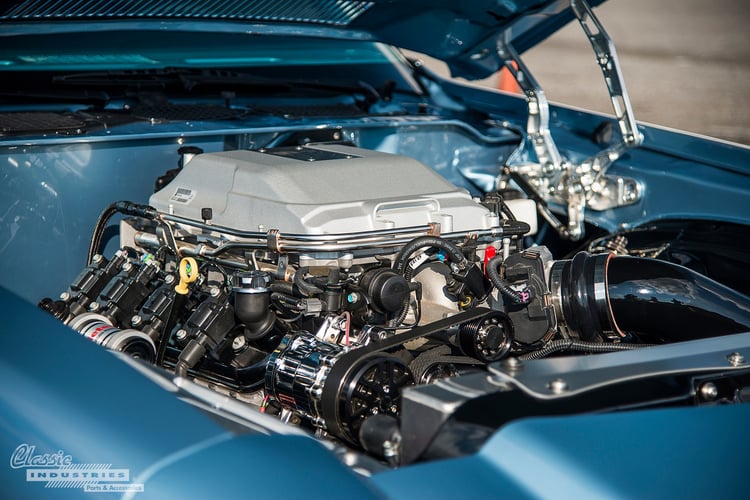 When Scott Brown, of Fort Wayne, Indiana, set out to restore his father's 1981 Camaro Z28, he chose an LSA crate motor as its heart. Scott loved the idea of combining the classic looks of the '81 Camaro with the modern performance of the supercharged 6.2L, and it's not hard to see why.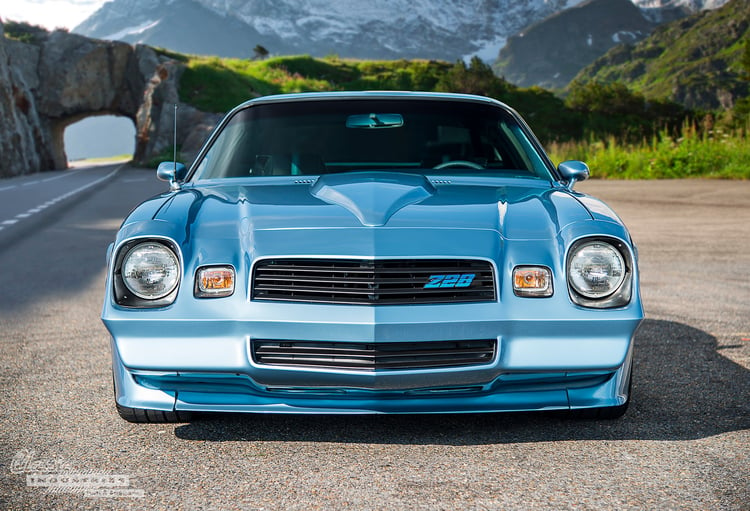 This Z28 was originally purchased new in 1981 by Scott's dad. In the following decades, only 45,000 miles were put on the car's odometer. In 2013, Scott decided to start with a clean slate, and performed a full frame-off restoration on the car.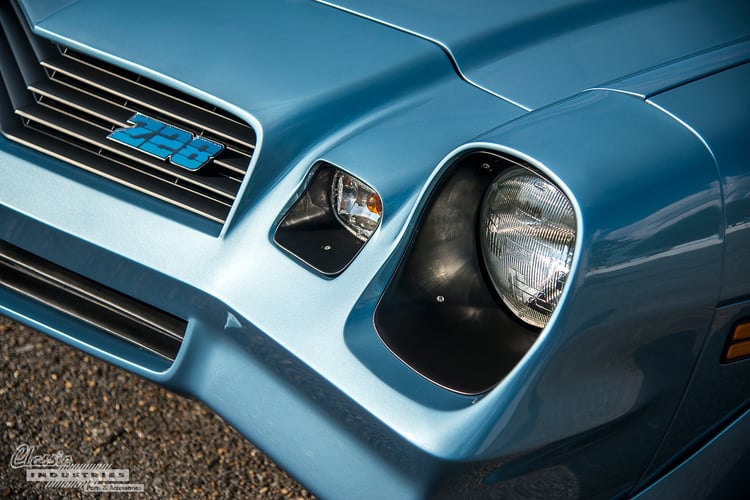 The 1981 Camaro was repainted its original color of metallic blue, and its interior was also restored to its original condition with new upholstery and carpet. However, that's where the car's stock parts end -- mechanically, this Z28 features a long list of upgrades.
In addition to the LSA crate motor, Scott installed a Tremec T-56 Magnum 6-speed manual transmission, and a Moser custom 12-bolt rear end. Wilwood disc brakes were installed on all four corners to complement the car's blistering acceleration with stopping power.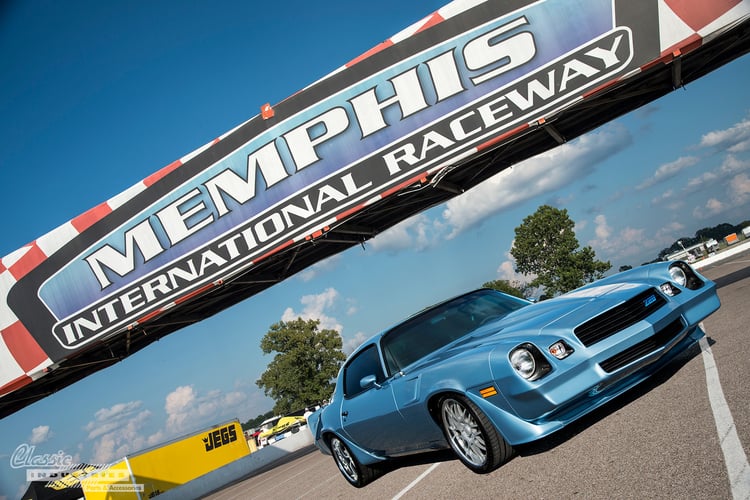 Scott's 1981 Camaro received a dramatic handling upgrade via a full Ride Tech performance suspension, with 4-link, triple-adjustable ShockWave air shocks, and a pre-production RidePRO-X digitally-controlled leveling system. Deep-dish Forgeline DE3P wheels are swallowed up by Detroit Speed mini-tubs.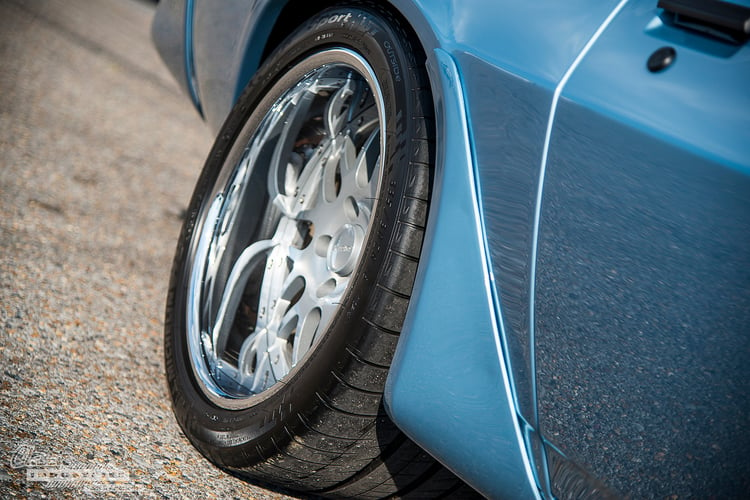 This Camaro has certainly come a long way from its stock mechanical condition, so it's no surprise we met Scott at the 2017 Classic Industries F-Body Nationals event. Scott tells us when he's not hitting the track, he frequently runs errands in the car when the weather is nice. We'd bet this car can even make a trip to the grocery store a fun experience.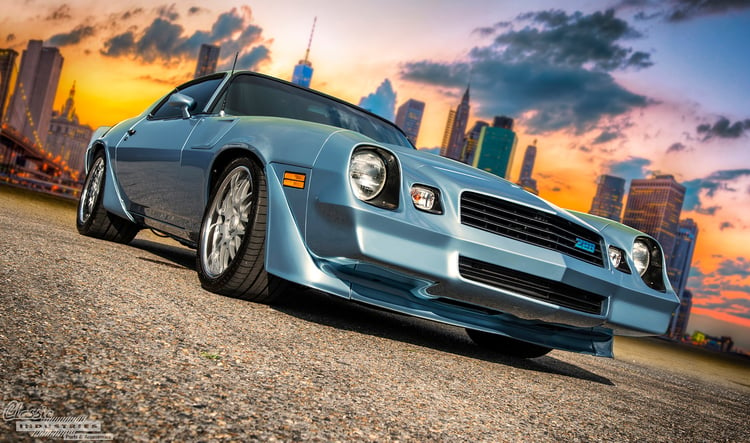 If you have a classic Camaro that needs some work, Classic Industries has all the parts you need to restore or rebuild it -- even an LSA crate motor, if you're so inclined. Click the button below to get your free Camaro restoration parts catalog.