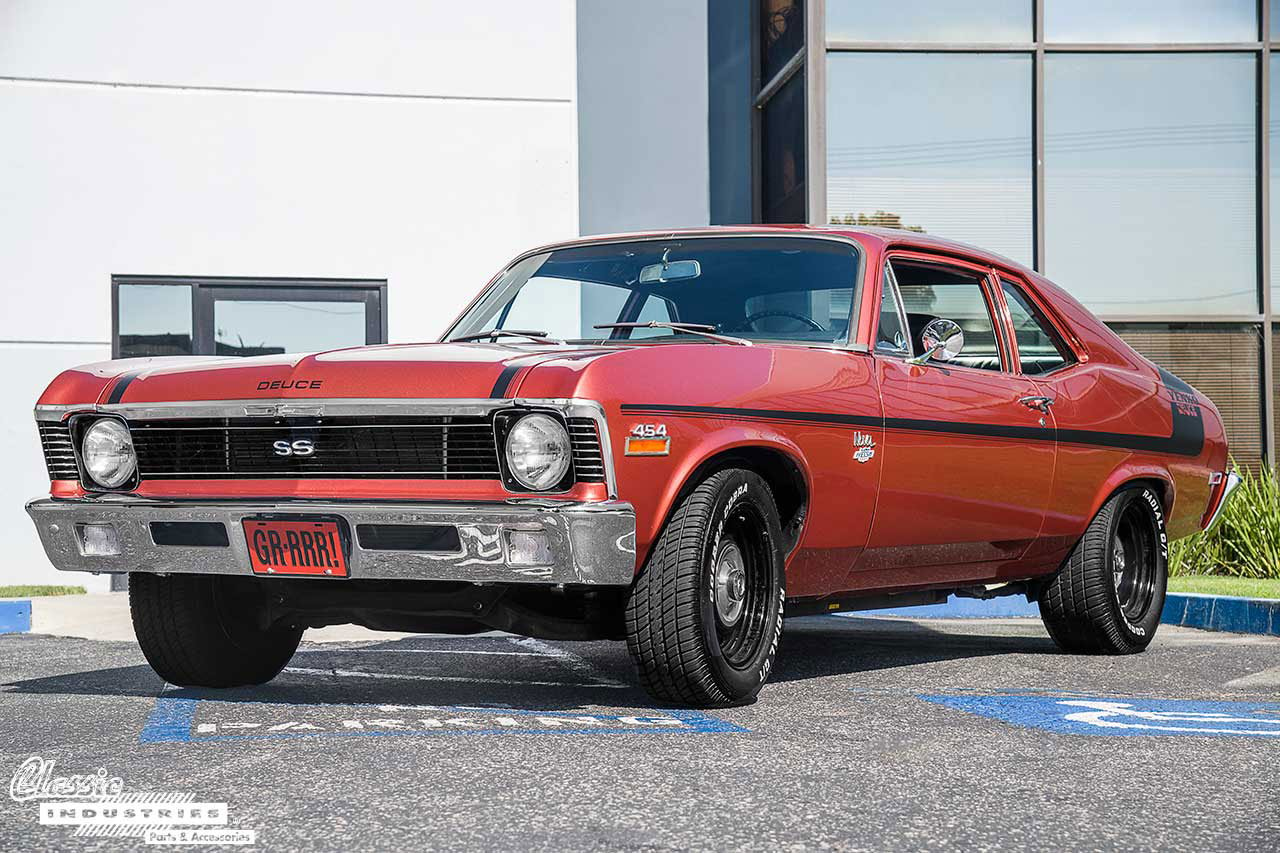 Ever since its first use on modified vehicles in the 1960s, the name Yenko has represented pushing the limits of speed. Yenko took performance-oriented cars like the Camaro and Nova and added even more horsepower to the mix, resulting in vehicles that remain legendary to this day. However, original Yenko cars are extremely rare, and survivors carry six-figure price tags. This has prompted some enthusiasts to modify their cars with Yenko graphics and other affordable nods to this iconic heritage.
The 1970 Nova seen here is one such Yenko tribute build with numerous custom touches. It belongs to Piot Wojcik, of Long Beach, California. Piot tells us he bought the car earlier this year from its original owner in the nearby city of Santa Clarita.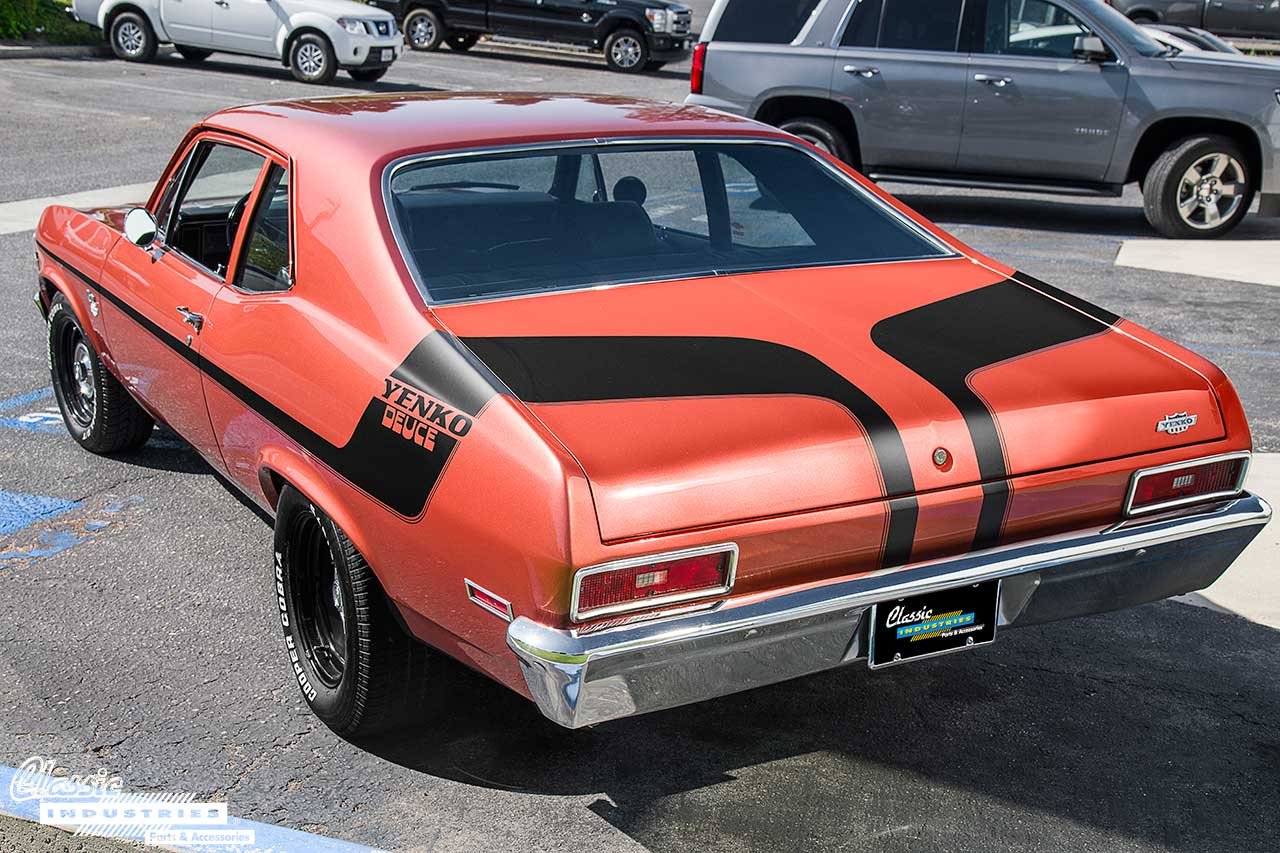 The exterior of the Nova immediately caught our eye, with its bright Turbine Bronze metallic paint — a color that was borrowed from Mopar rivals such as the Dodge Charger. It's accented by black Yenko Deuce stripes, which reach down the sides of the body and across the trunk lid. Yenko bar and shield emblems are also present on the trunk lid and front fenders.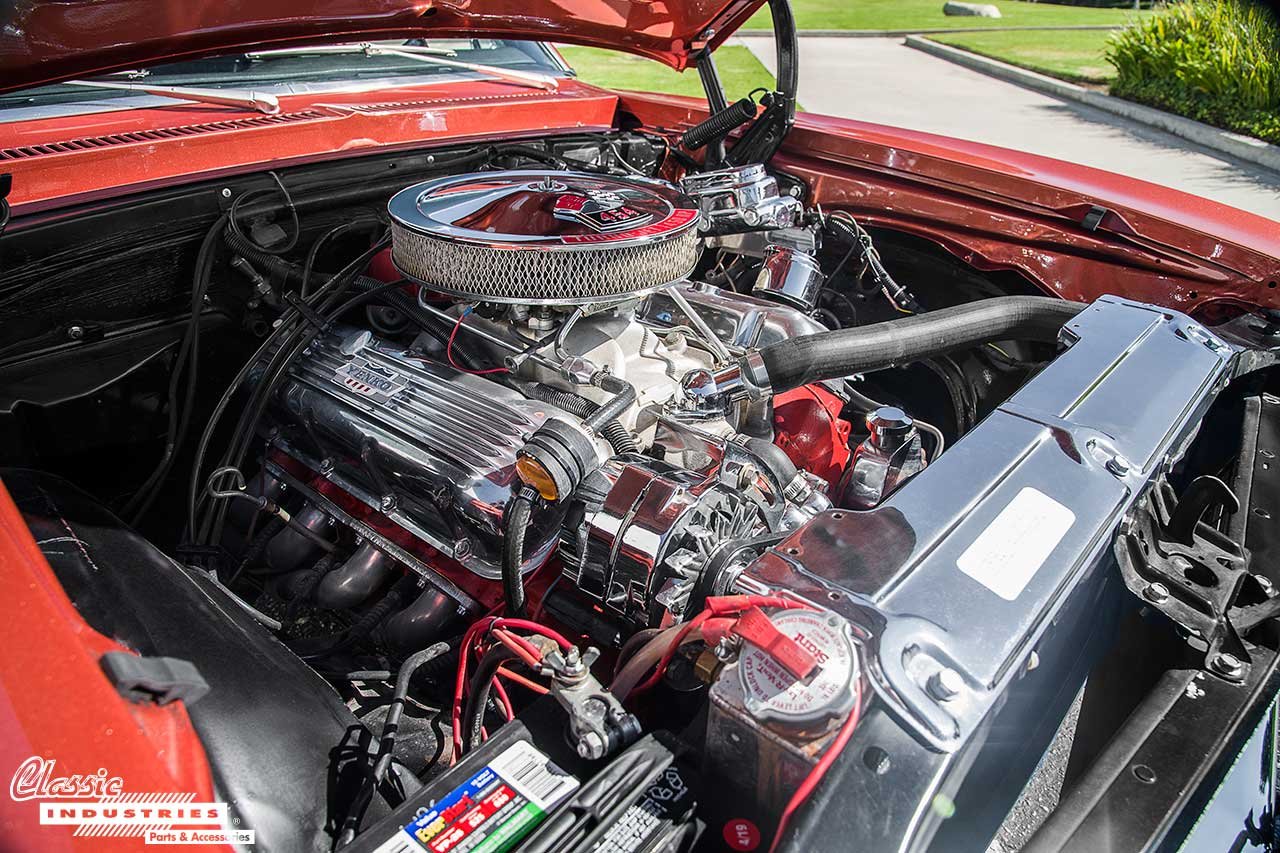 The 1969 Yenko/SC Nova came with a potent 396ci or 427ci big-block V8, while the 1970 Yenko Deuce came with a high-output LT1 350ci small-block. Although this car features Deuce stripes, it's not powered by a small-block. Instead, there's a 454ci Gen VI big-block crate motor under the hood.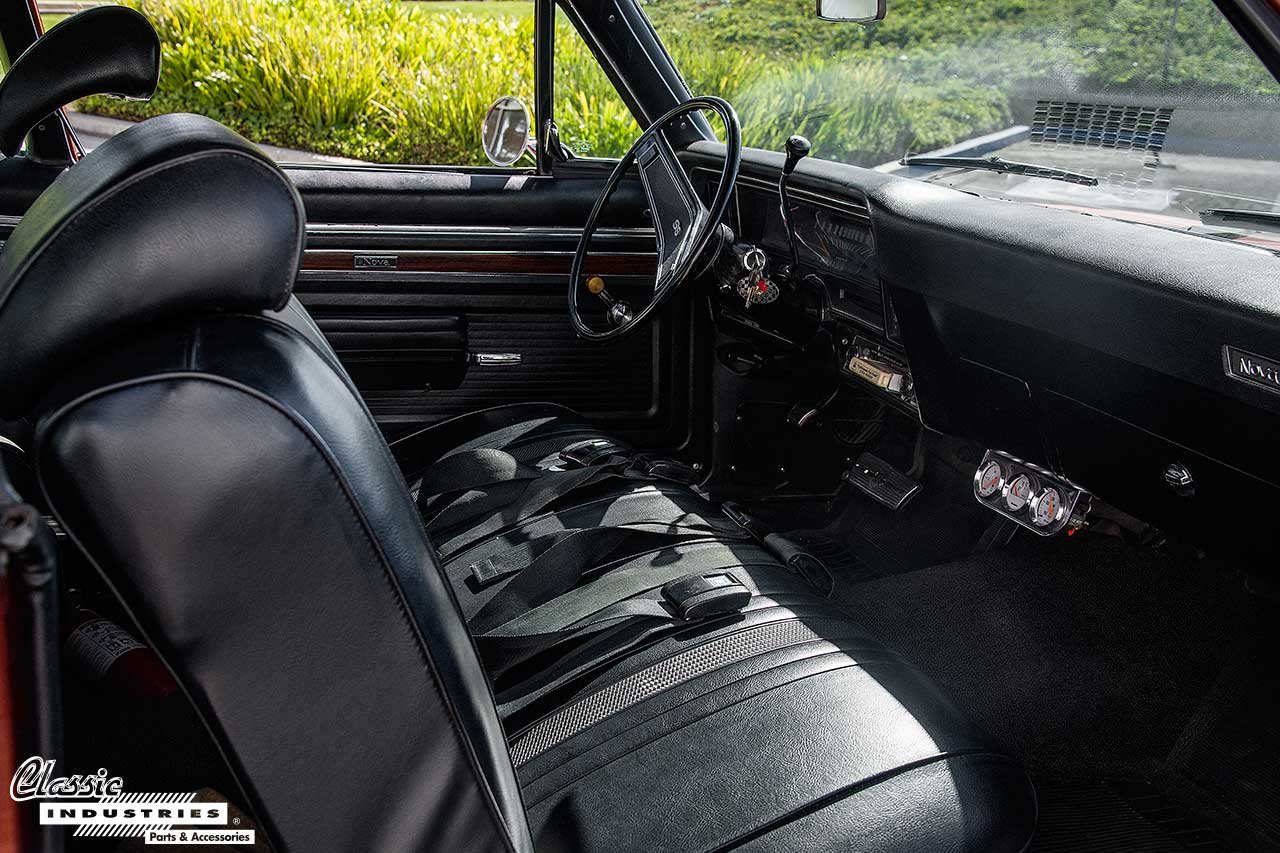 The interior has been fully restored with reproduction black upholstery, carpet, dash pad, door panels, and steering wheel, among many other parts. A column shifter controls the TH400 automatic transmission, and three gauges mounted over the transmission tunnel monitor the engine's vital signs.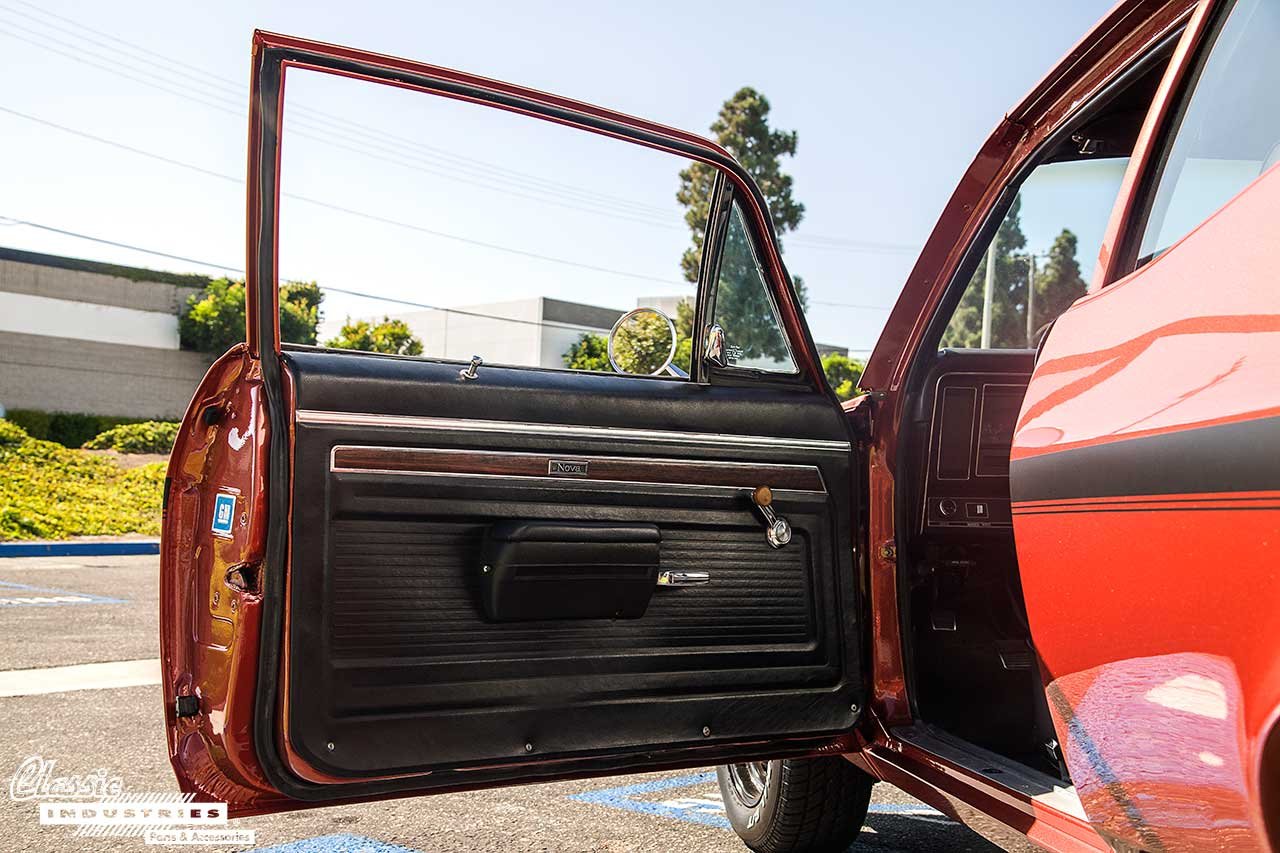 Piot owns many classic cars as part of his business inspecting and exporting vehicles to enthusiasts in Europe. We previously featured his '65 Impala — you can read about it here. He often stops by out Retail Showroom to pick up parts for these vehicles, and said that he appreciates the "great people, great parts, and great help."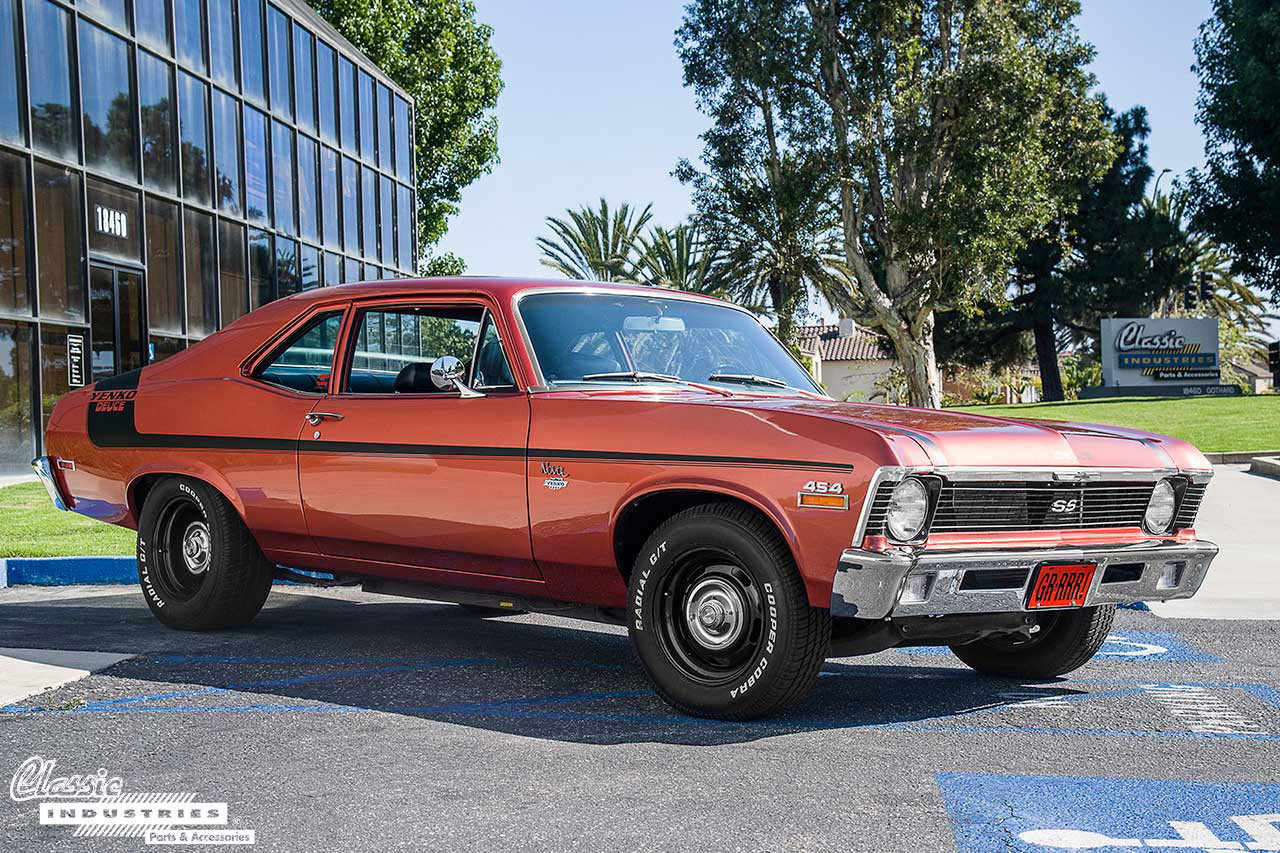 If you own a Chevy II or Nova, the Classic Industries catalog has the parts and accessories you need to restore it to original condition, build it into a custom tribute, or transform it into a tire-shredding muscle car. Click the button below to get your free full-color Nova parts catalog.