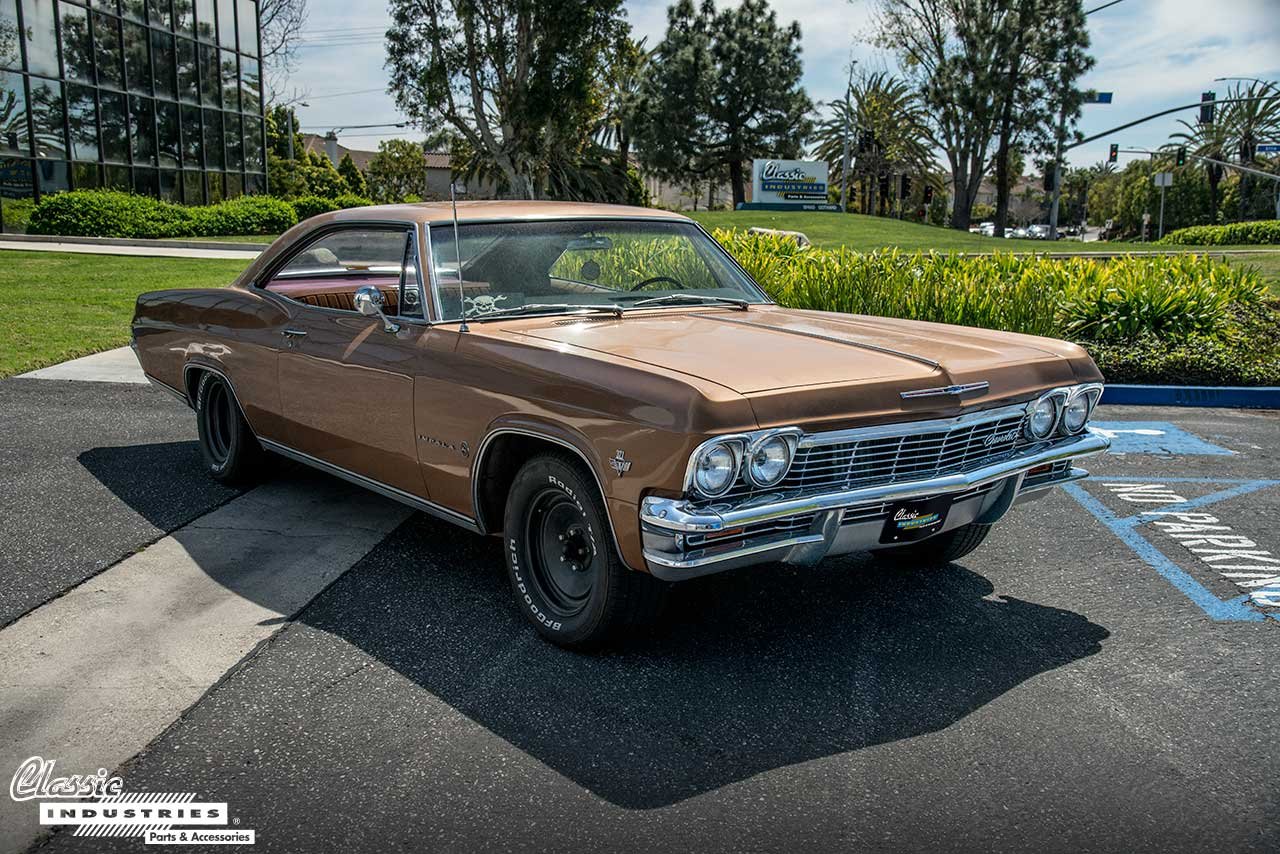 American classic cars are certainly popular here in the states, but there are also enthusiasts around the world who love and appreciate these timeless vehicles. Classic Industries ships restoration parts internationally to many of these individuals. However, it's not always easy for overseas customers to find good-condition project cars, so many turn to exporters in the U.S. who inspect, repair, and ship vehicles to interested buyers. The 1965 Chevy Impala seen here belongs to Piot Wojcik, who makes his living helping car enthusiasts in Europe find their dream cars.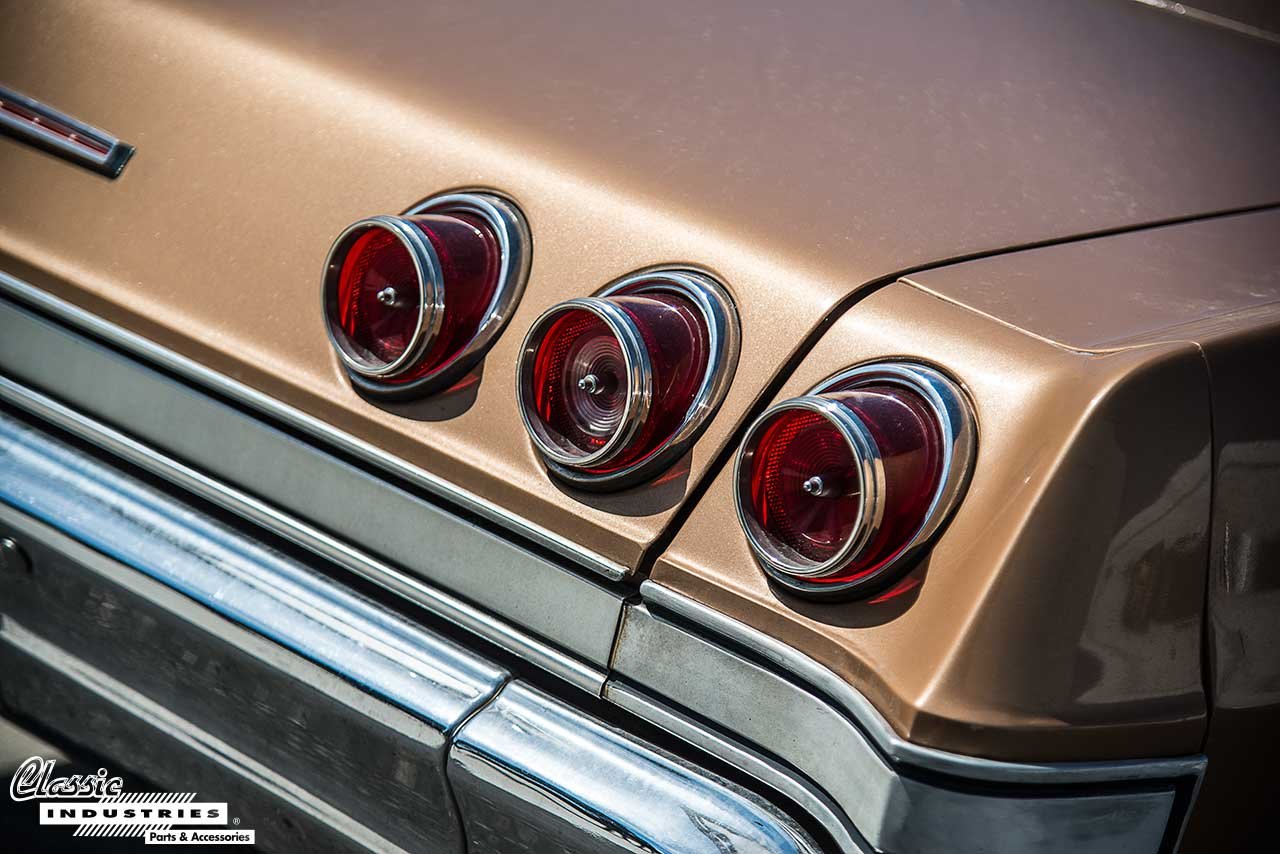 Piot's business specializes in sourcing and evaluating classic Chevrolet, Pontiac, and Mopar vehicles for customers overseas. Unsurprisingly, he also has a personal appreciation for these cars, and often visits the Classic Industries Retail Showroom to purchase necessary parts for his many project vehicles.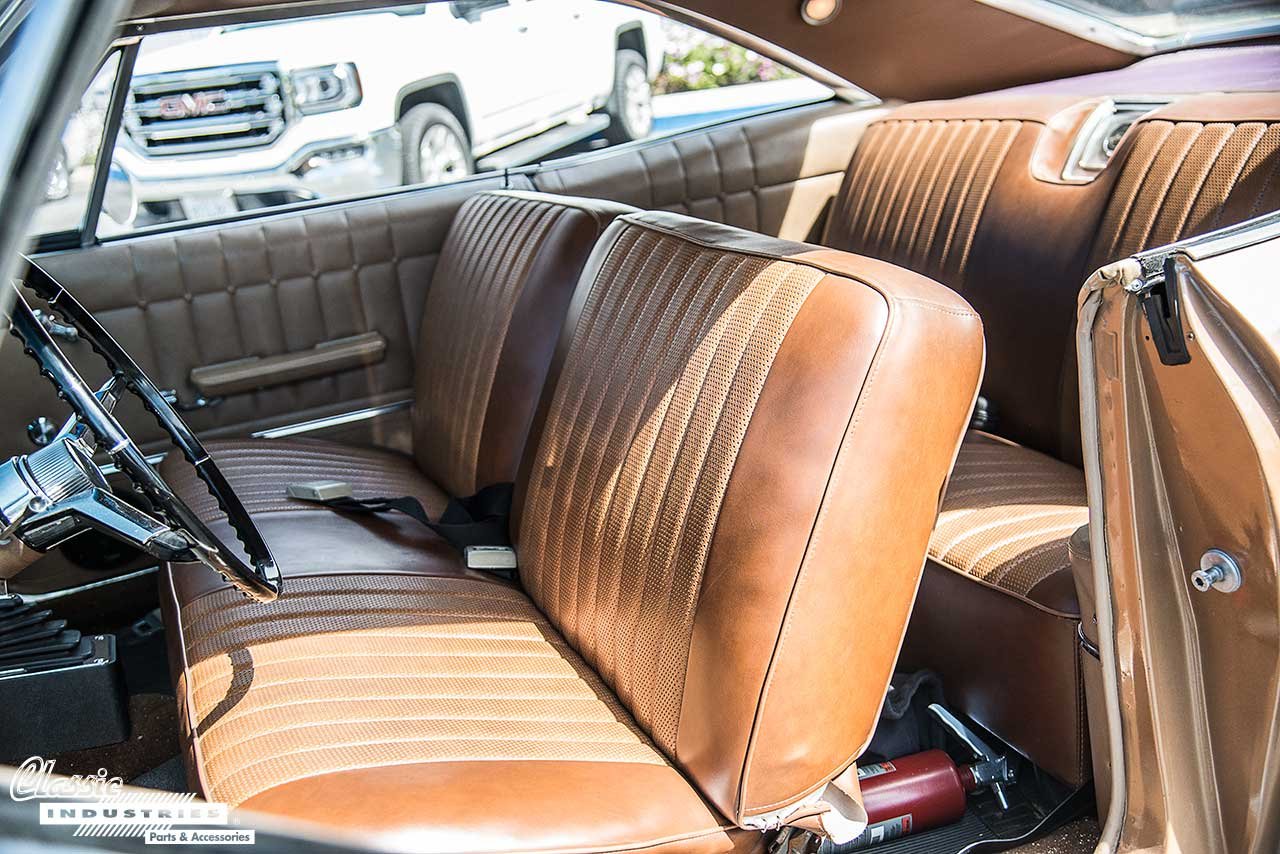 Piot's '65 Impala was purchased about a year and a half ago from its previous owner in Idaho, and has already been partially restored inside and out. The exterior sheetmetal is painted Sierra Tan, and the interior has been reupholstered in Saddle vinyl.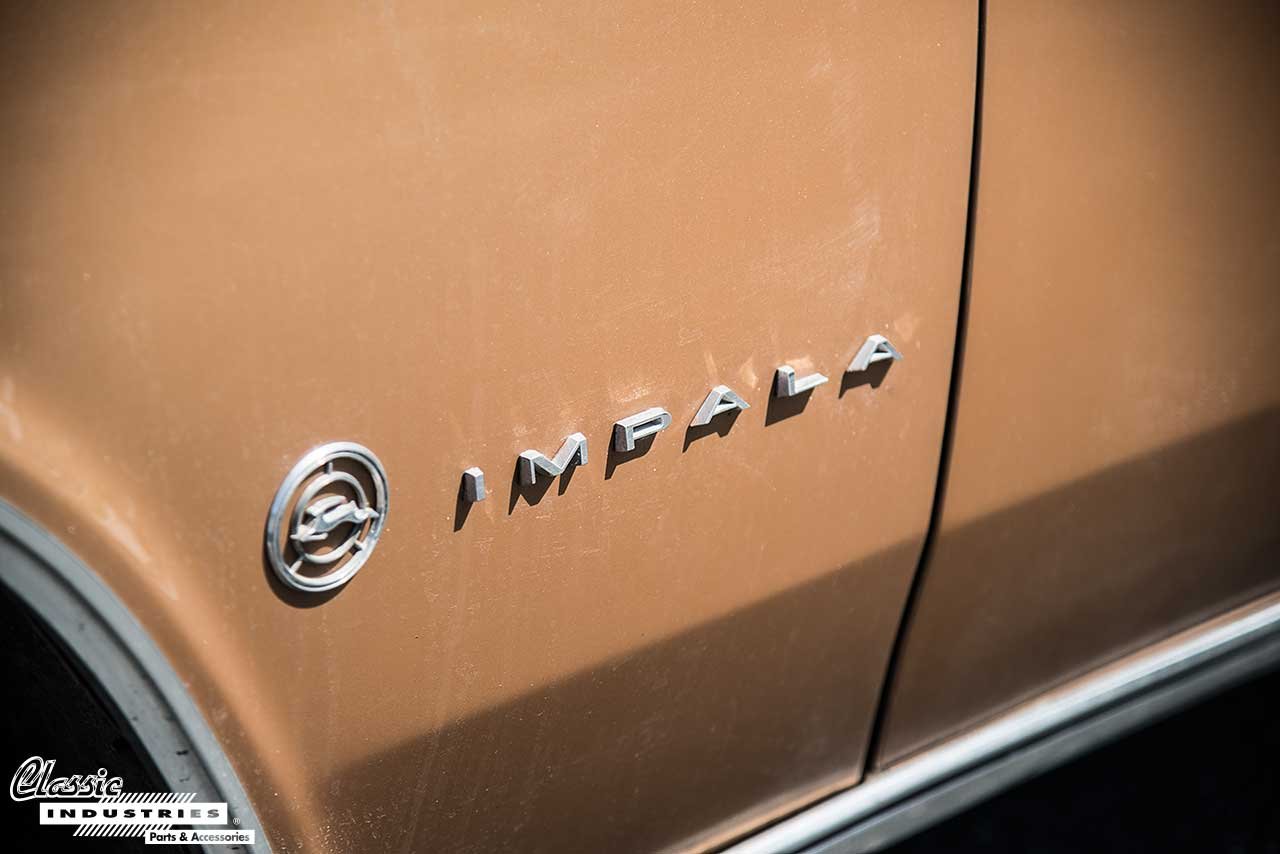 Under the hood, the small block V8 has been rebuilt with a 383 stroker rotating assembly. It also features a performance cam, high-flow carburetor, headers, and stainless exhaust to provide even more power. This motor is paired with a TH400 automatic transmission and a limited-slip differential with 4.10 gears.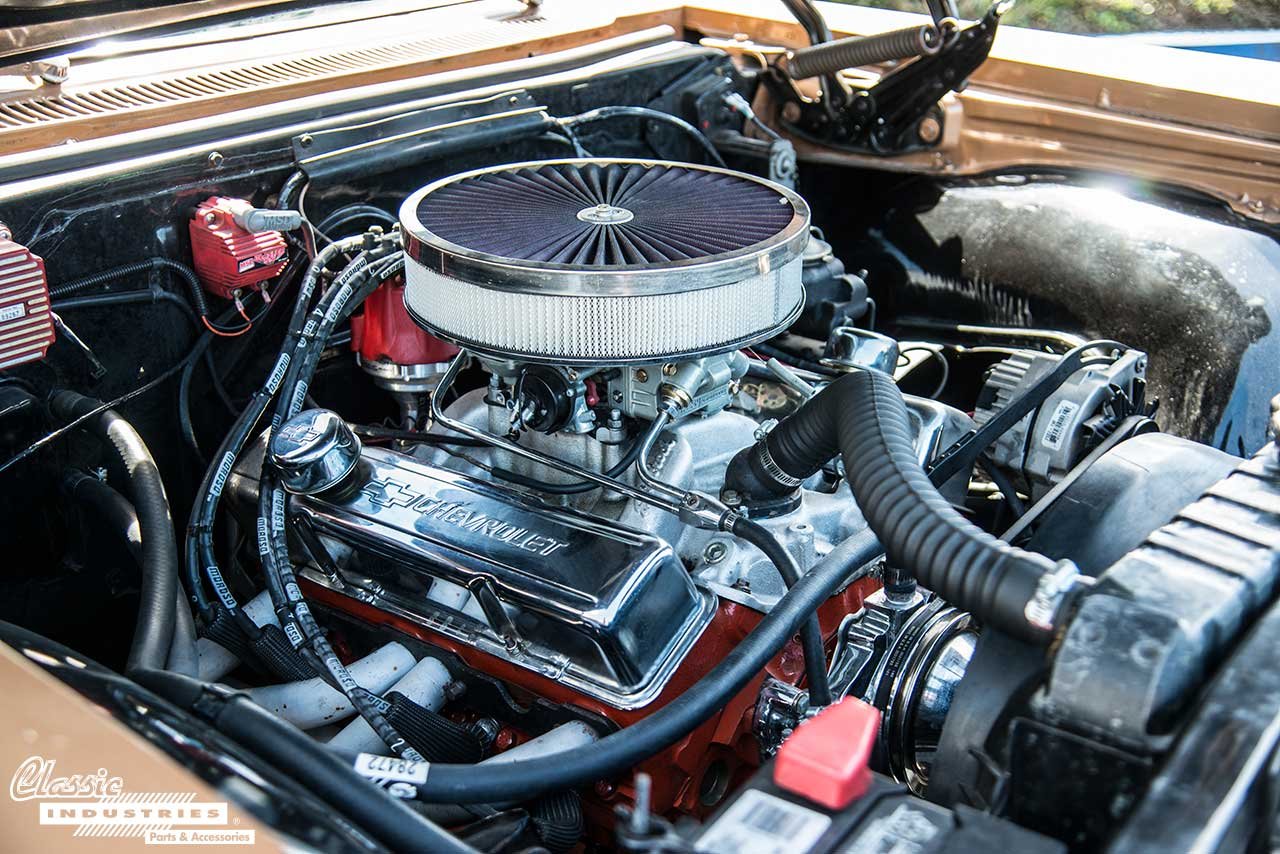 The '65 Impala has also been lowered on a Hotchkis performance suspension kit, and rides on 15-inch steel wheels wrapped in BF Goodrich radial tires. This provides a subtle customized look that doesn't draw attention away from the car's clean lines.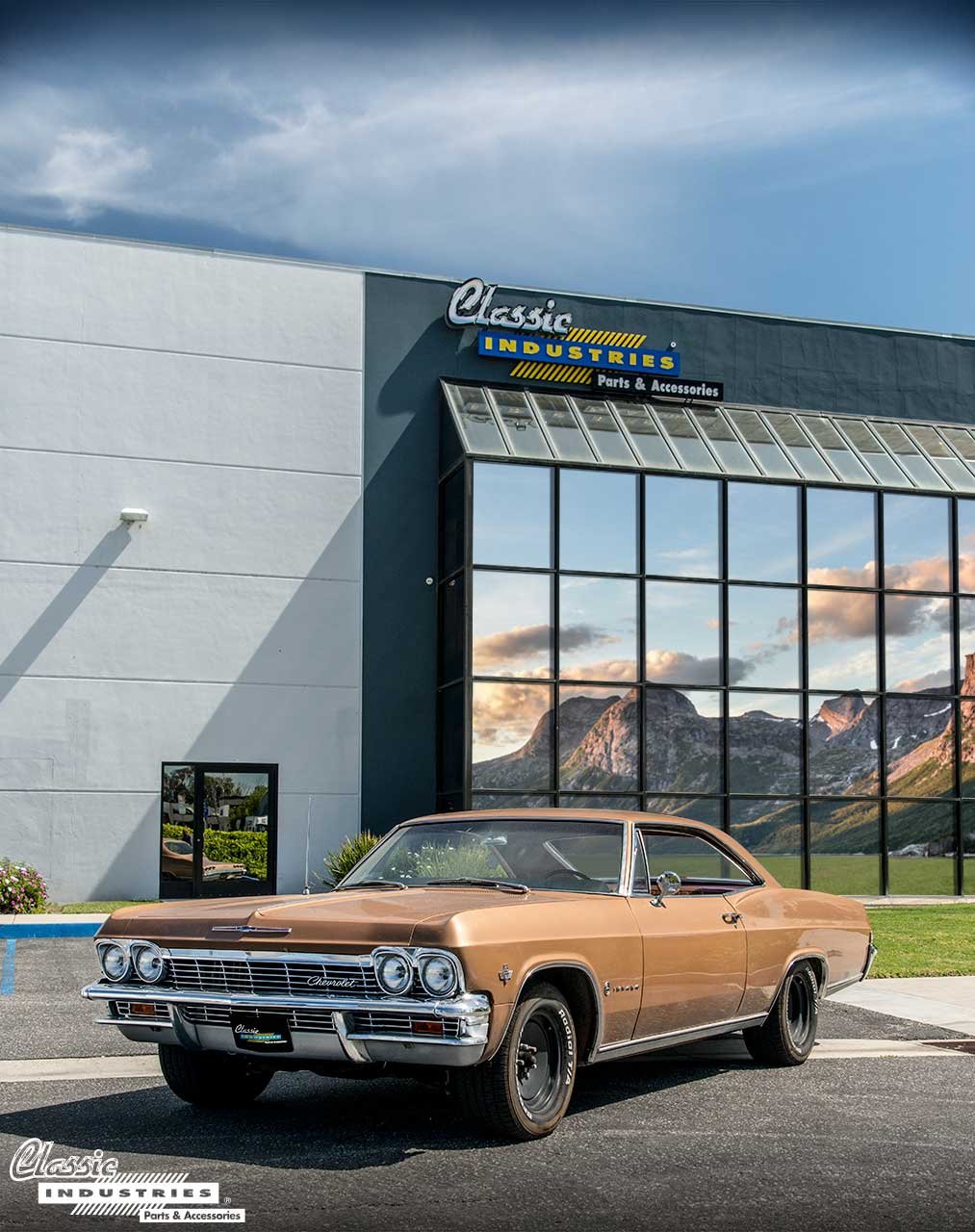 Piot tells us the Impala is almost at the point of being a daily driver, but that its restoration still hasn't been completed yet. In the mean time, he gave a "thumbs up" to the Classic Industries Showroom team for their help with finding the items he needs for this Impala and his various other project cars.
If you own a classic Impala or another Full-Size Chevy model, Classic Industries can help you find the parts you need to restore or customize it. Our Impala catalog is packed with thousands of restoration parts and accessories that can be purchased from within the United States or other countries around the world. Click the button below to get your free Impala/Full-Size Chevy catalog now.