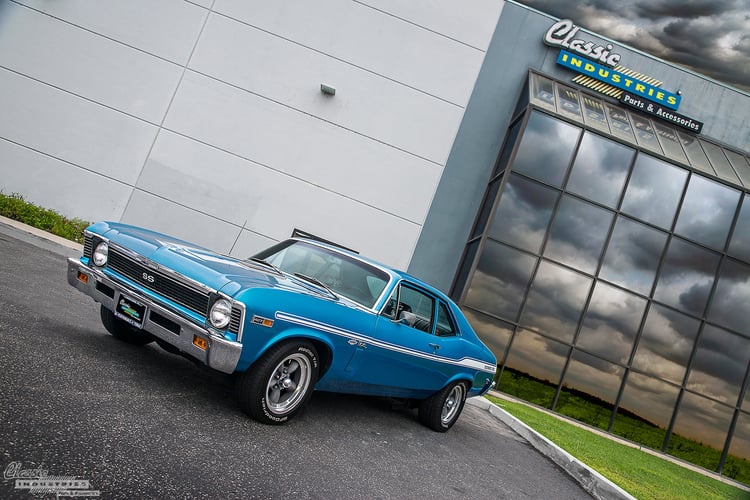 For fans of classic Chevy vehicles, the name Yenko is a real attention-getter. The first-gen Yenko/SC Camaro was a true high-performance icon of the late '60s, and its legacy lives on to this day through modern cars such as the 1,000-horsepower 2018 Yenko/SC Stage II Camaro. But the Yenko name was also applied to other Chevrolet vehicles, including the Corvair, Chevelle, and Nova.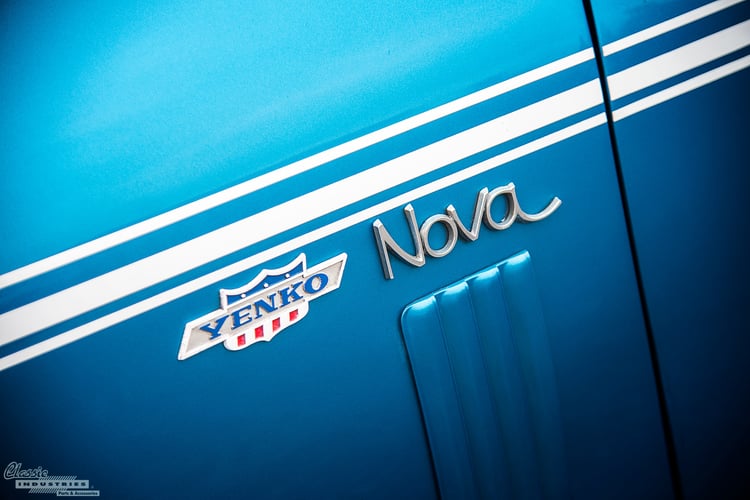 The original 1969 Yenko/SC Nova had the mighty 427ci V8 under its hood, and distinctive white graphics on its exterior panels. Less than 40 of the 427-equipped Nova models were produced that year, so needless to say, those cars are incredibly rare today. When one of the few remaining examples is sold, its six-figure price reflects this tremendous rarity.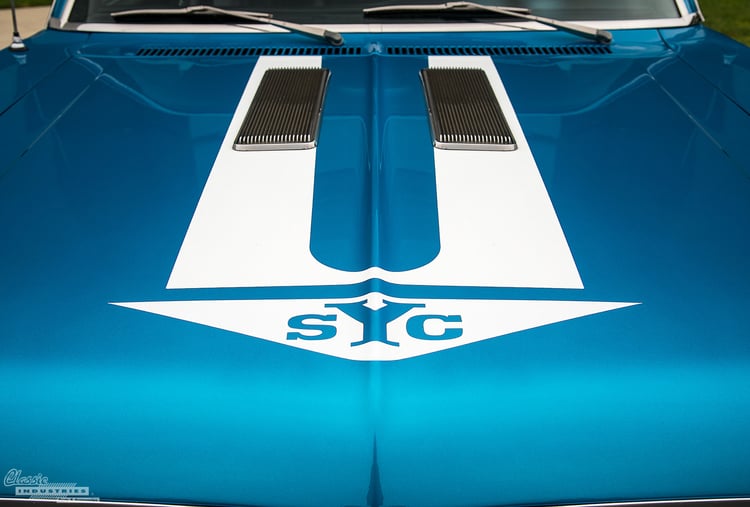 Original Yenko/SC 427 Nova survivors are far beyond the budget of most enthusiasts, so some Nova owners have restored their vehicles to resemble those cars and pay tribute to their iconic status.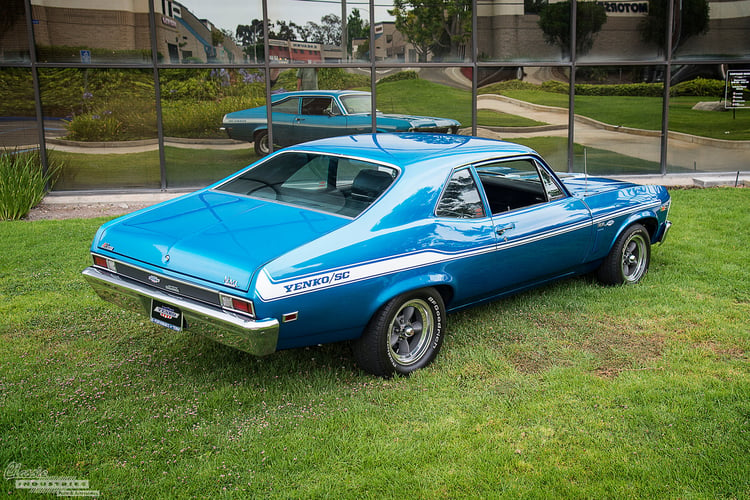 This 1969 Nova SS belongs to Doug Watt, of San Juan Capistrano, California. When Doug decided to restore his Nova, he wanted to replicate the look and performance of a Yenko/SC Nova. So, he began by having his car's body repainted in LeMans Blue metallic, and added a white Yenko/SC stripe kit from the Classic Industries Nova parts catalog.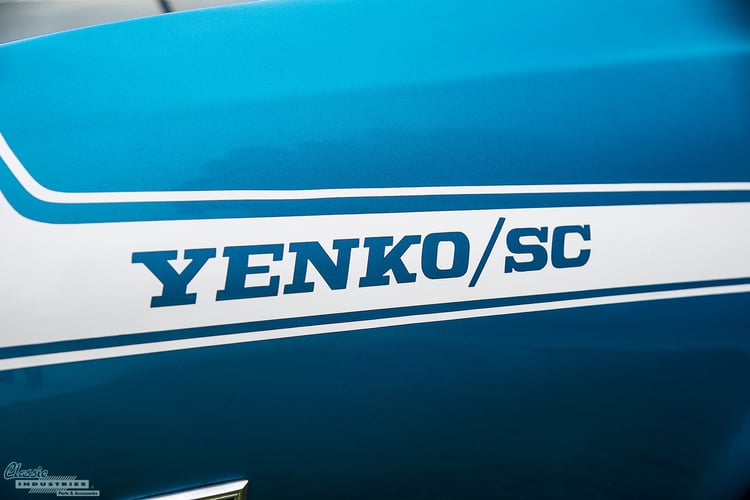 This stripe kit included an SYC arrow and hood stripes, body side stripes with Yenko/SC cutout on the rear quarter panel, an installation squeegee, and complete instructions.
After applying the Yenko stripes, he also added Yenko bar and shield emblems to each fender and the rear panel to complete the look. Doug finished off the rest of the Nova's exterior with new lighting, trim, bumpers, and a set of American Racing wheels wrapped in BF Goodrich tires.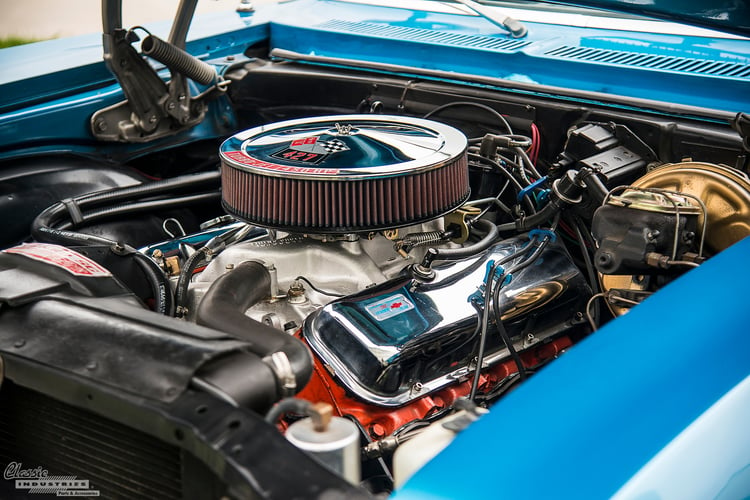 Doug's 1969 Nova wouldn't be complete without the pièce de résistance: a 427ci V8. This powerful big-block took the place of the car's 350ci small block V8, and elevated its performance to match that of the original Yenko Nova.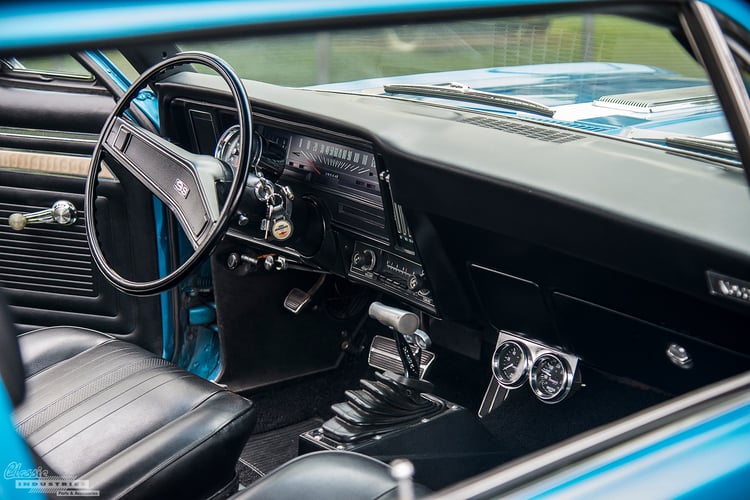 Every time Doug takes out his 1969 Nova, he gets to enjoy the timeless look and impressive power of one of the ultra-rare original Yenko/SC Nova models, but at a much more affordable price. This tribute project turned out great thanks to some hard work in the garage, lots of attention to detail, and quite a few parts from Classic Industries.
If you own a Chevy II or Nova, Classic Industries has all the parts and accessories you need to make it look and perform exactly the way you want. Click the button below to get a free full-color Chevy II/Nova parts catalog.