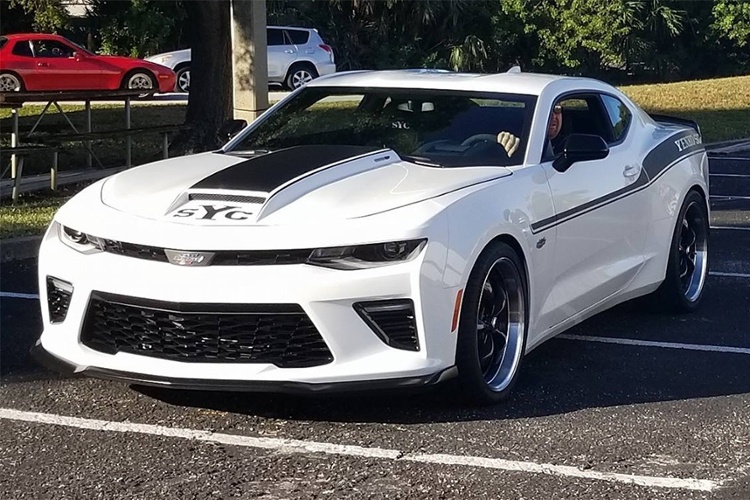 Walking through the SEMA Show in Las Vegas is an overwhelming experience. Each year, the show fills the Las Vegas Convention Center (and its outdoor parking lots) with thousands of custom cars, trucks, and motorcycles of every kind. Whether you're into modern muscle cars, meticulously-restored classics, lowriders, trucks, pro-touring resto-mod builds, or any other subset of the automotive culture, you'll find countless examples of vehicles that fit your favorite theme.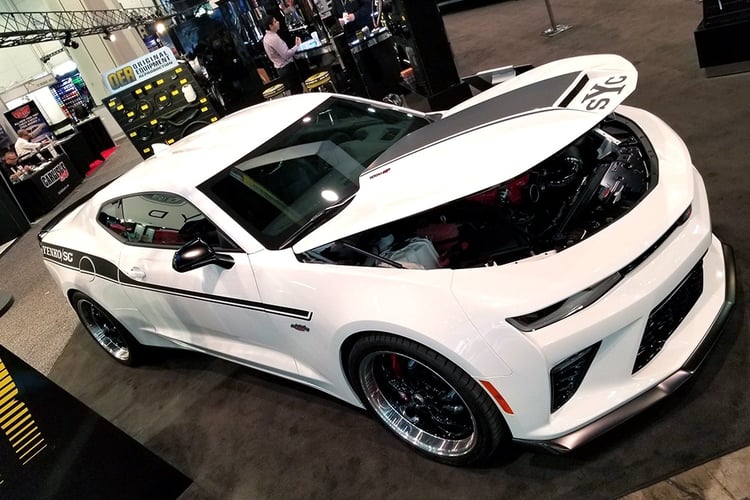 Classic Industries has a large booth at the SEMA Show each year, and we often use that space to display some particularly interesting rides along with some of the new parts we've added to our extensive restoration catalog lineup. This year, we teamed up with Specialty Vehicle Engineering to unveil and showcase their new 2018 Yenko/SC Stage II Camaro inside our booth. The aggressive sixth-gen Camaro produces an astonishing 1,000 horsepower.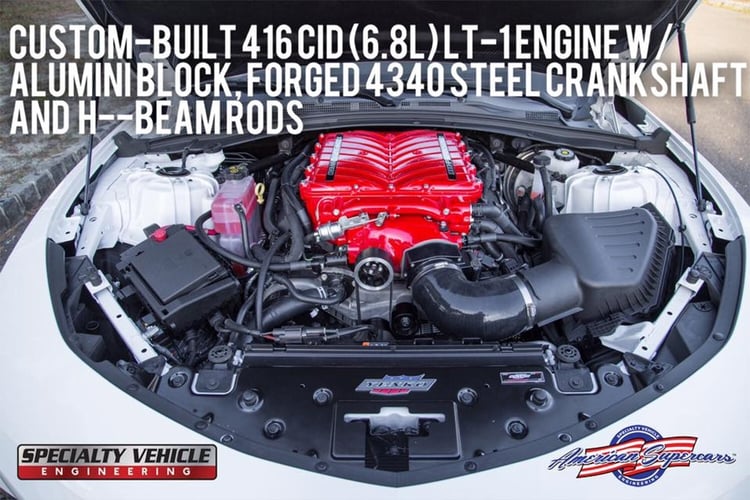 As we mentioned, the caliber of other vehicle builds at SEMA sets a high bar when it comes to impressing the SEMA Show organizers. That's why we're proud to announce that when the new Chevrolet Camaro was named "Hottest Coupe" of SEMA 2017 by the SEMA team, the Yenko/SC Camaro in our booth was recognized as a leading example of how the platform has been enhanced by the automotive aftermarket.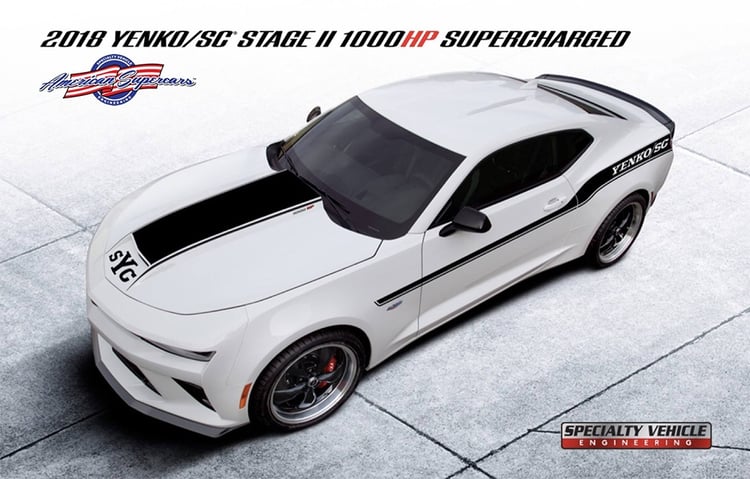 In a blog post announcing the award winners, SEMA representatives Clint Simone and George Gabriel wrote:
"Featured prominently in the Classic Industries booth this year was a 1,000hp Camaro. The vehicle features a custom-built 416ci (6.8L) LT1 engine with an aluminum block, a 4340 forged-steel crankshaft with H-beam rods, forged-aluminum pistons, CNC-ported LT4 cylinder heads, an upgraded fuel system and injectors, a custom performance tune, and custom stainless-steel long-tube headers with high-flow cats.

The exterior features include a body-color-painted carbon-fiber hood with a nonfunctional scoop and grille. The hood features a Yenko sYc Stage II stripe and Yenko/SC side stripe graphics in gloss black. Four Yenko-crest exterior body badges decorate the grille, front fenders and rear panel, and a Stage II spoiler badge and 1,000hp hood cowl and spoiler badges round out the appearance."
To learn more about the 2018 Yenko/SC Camaro, visit SpecialtyVehicleEngineering.com or follow SVE on Facebook. If you've got a 2010-up Camaro and want to upgrade its performance, handling, or appearance, click the button below to get a free full-color Camaro parts catalog: