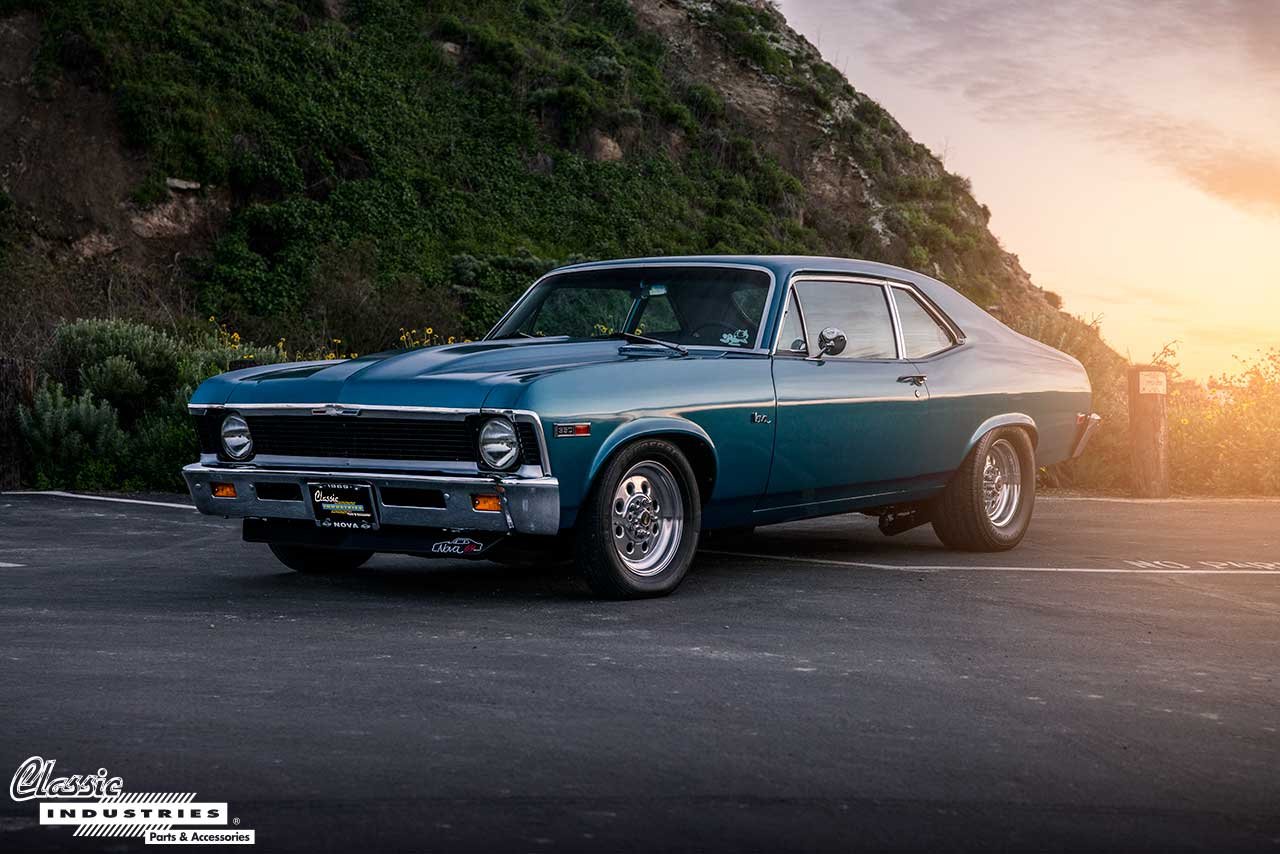 Although the Nova was originally based on the Chevy II, a thrifty and practical commuter vehicle, this memorable name quickly grew to represent a true high-performance muscle car. There's no doubt that the Nova SS could hold its own on the street or the drag strip, but even base-model Novas have often been modified to produce tire-melting power from a small block V8 engine.
The 1969 Chevy Nova pictured here belongs to Juan Guerrero, of South Gate, California. Juan tells us that he considers this build a resto-mod, since he tried to keep the original style and spirit of the car while amplifying its performance.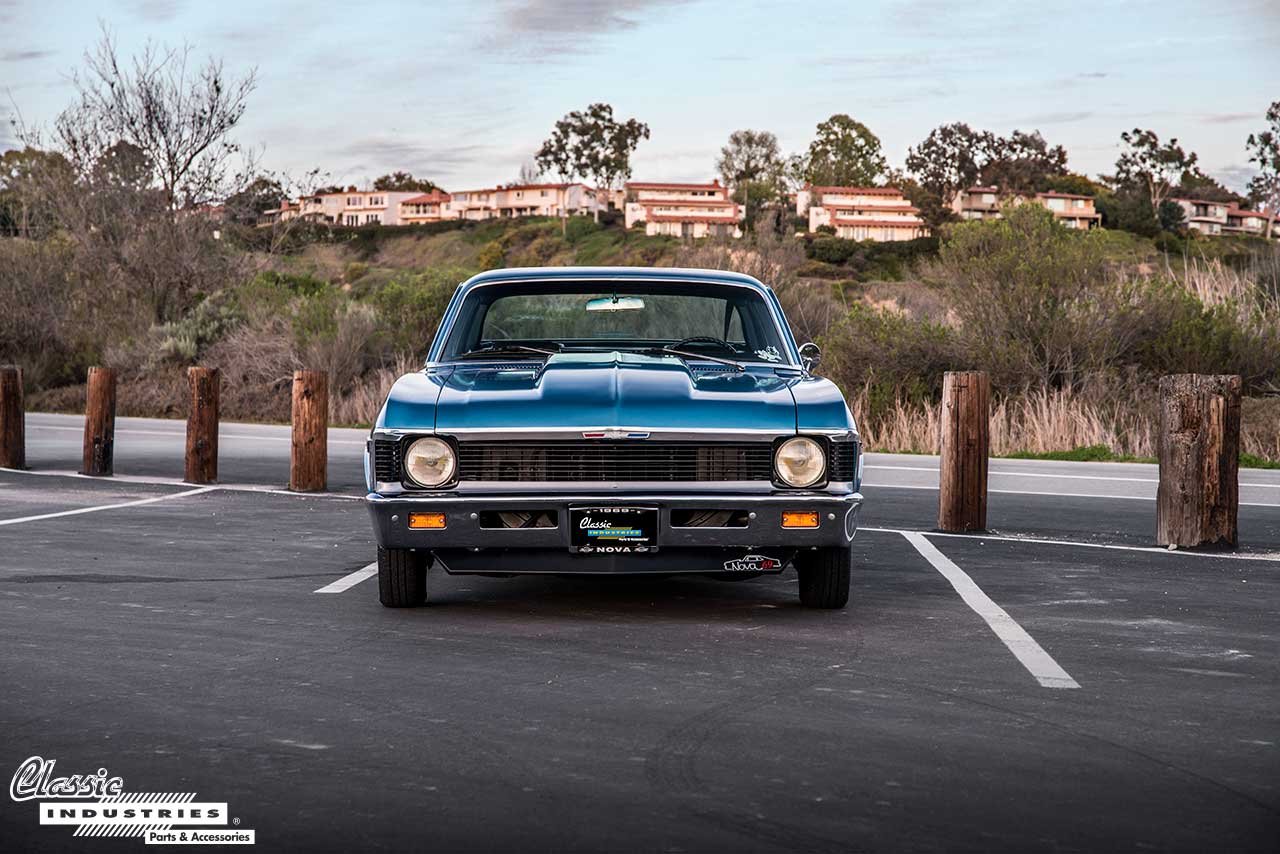 Juan brought his Nova's exterior back to like-new condition, with beautiful metallic blue paint set off by chrome trim, new lighting, and all the appropriate emblems. From front bumper to rear bumper, much of this Nova has been replaced with original-style reproduction parts from our catalog. In fact, when asked what Classic Industries parts are on the car, his response was simply "100%."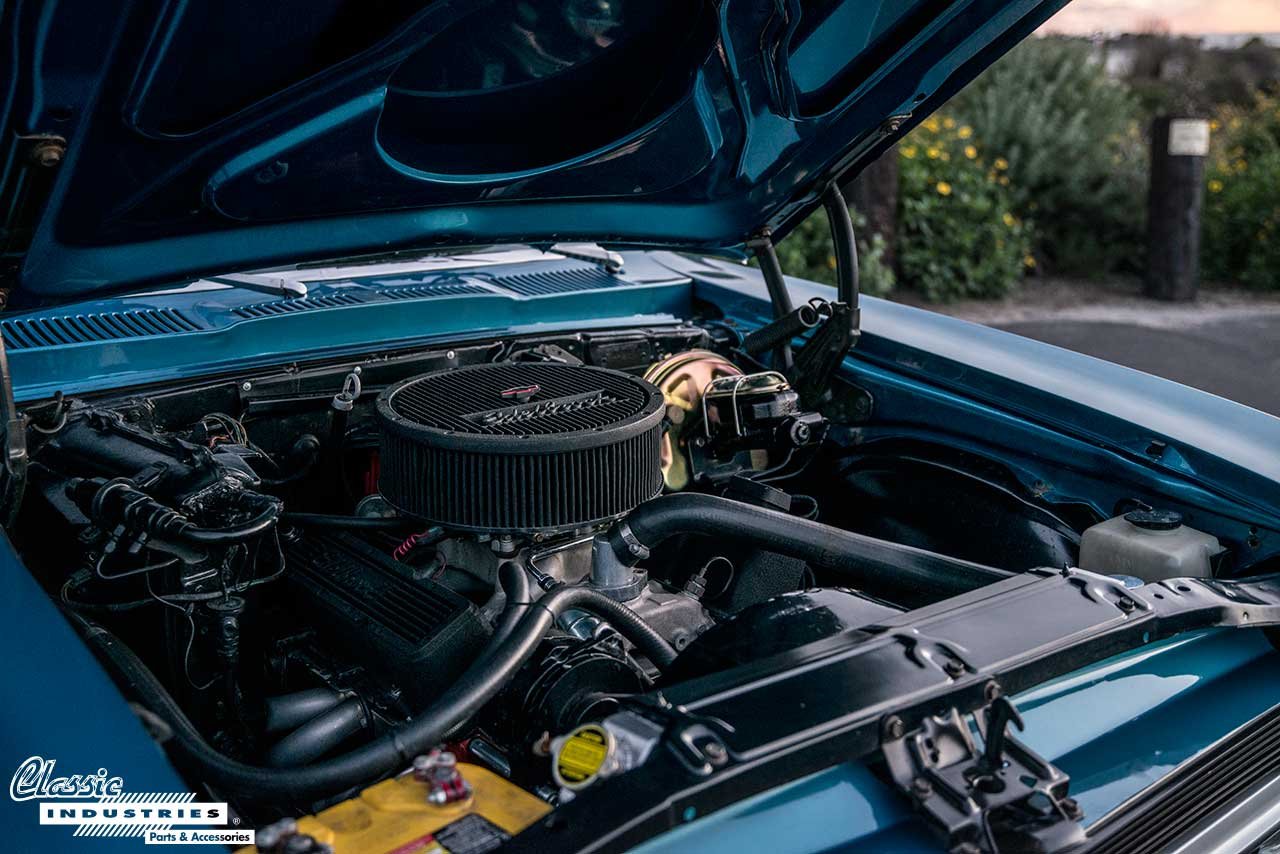 Under the hood, the 350ci small-block has been upgraded with an Edelbrock air cleaner, high-flow carburetor, long-tube headers, and much more. This engine was paired with a newer TH-700R4 automatic transmission and 3.73 rear end with Positraction.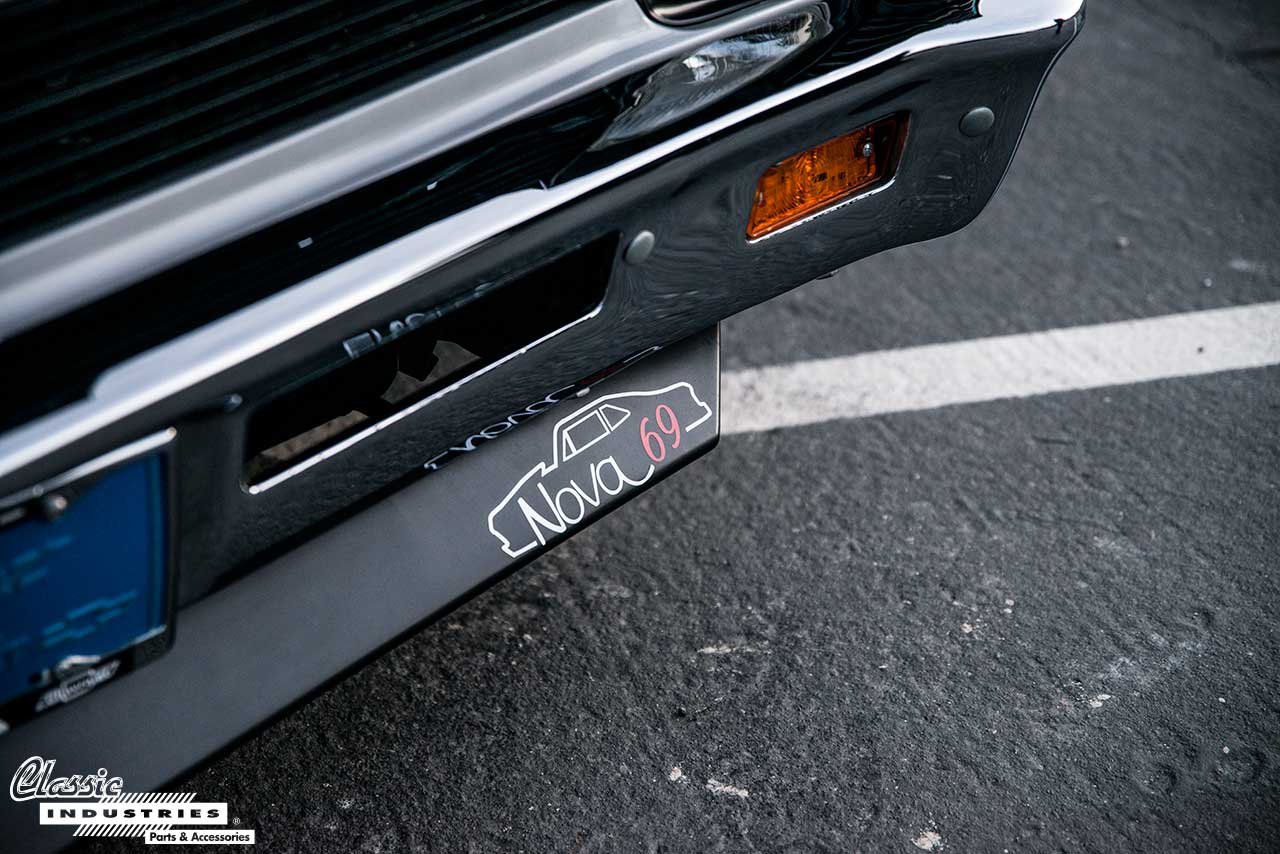 Although he mostly drives it on weekends, Juan enjoys every minute behind the wheel of this timeless muscle car. It never fails to turn heads, especially with the lowered stance, staggered wheels, and visible traction bars indicating the additional power it produces.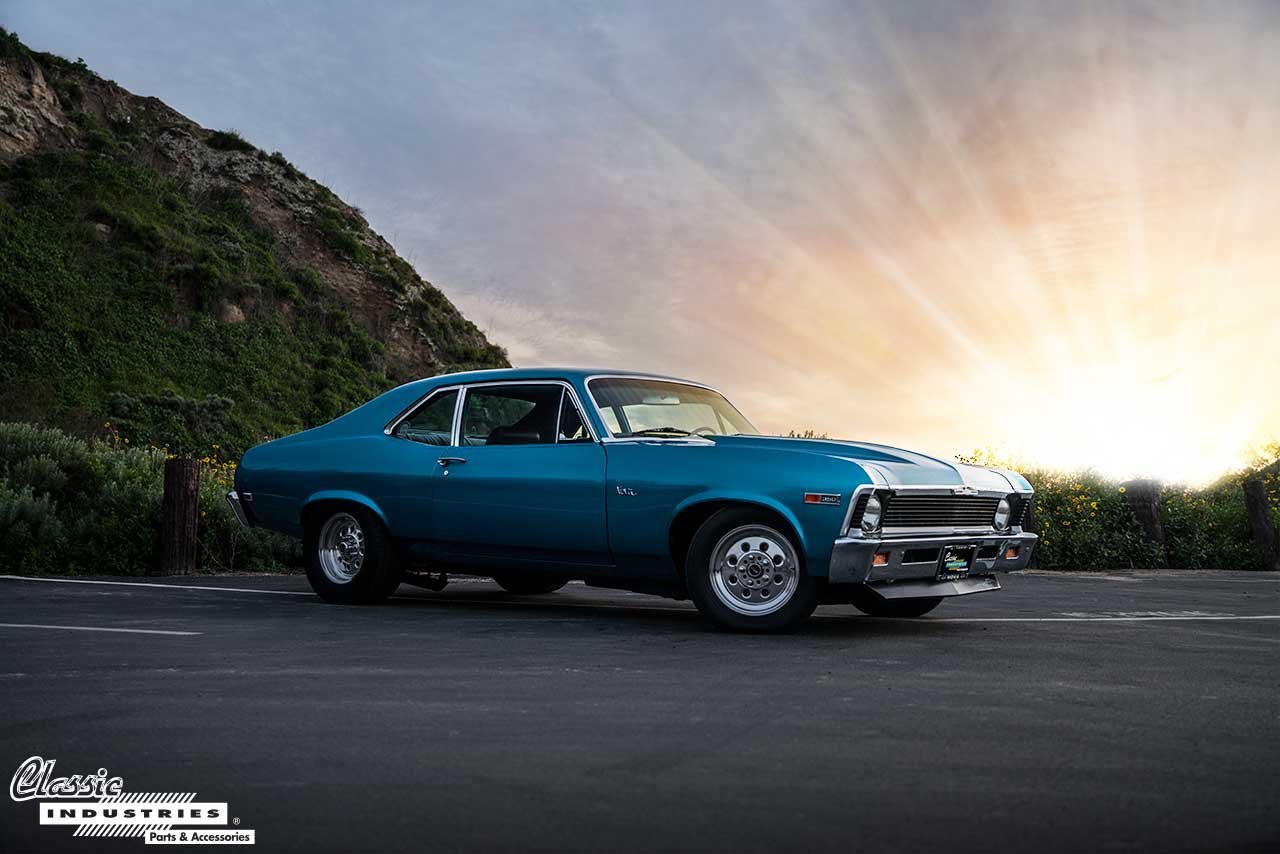 If you own a Chevy II or Nova, whether it's an exact factory-style restoration or a heavily-modified show car, Classic Industries has the parts and accessories to make it look and perform its best. Click the button below to get your free full-color Chevy II/Nova restoration parts catalog.