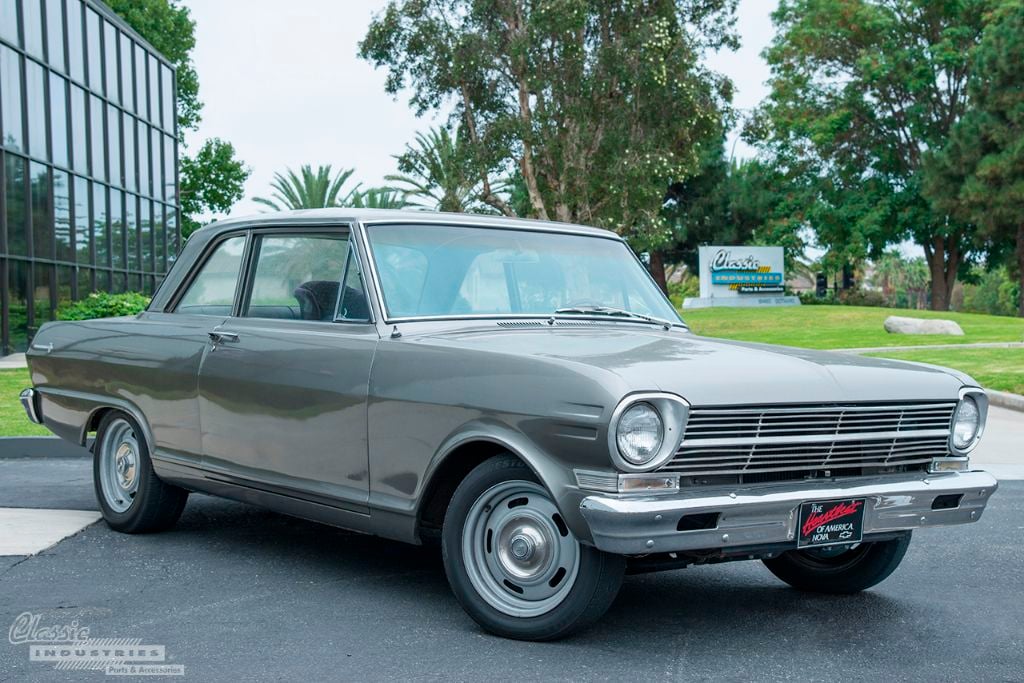 Mention the Chevy Nova today, and most people will envision a high-performance muscle car. However, the Nova's beginnings were much less glamorous than that—it started out as an optional trim level on the unassuming Chevy II commuter car. The Nova's image has changed so much, most people even forget the car wasn't offered with a V8 engine for the first two years of its production, even in its top-of-the-line Super Sport form. Back in '62, you got to choose between a 153ci four-cylinder or a 194ci inline-six—not particularly exciting.
The clean and simple 1962 Chevy II Nova pictured here acts as a good representation of the model's origins. The pewter silver car rolled into our parking lot one overcast morning, and owner Eddie Valadez seemed surprised when we took notice of it. The car may not be the type to draw a crowd, but we appreciate it, both for its historical significance and its timeless charm. As we got a closer look, we also found that Eddie has made a few subtle changes to this daily-driver that make it more engaging to drive.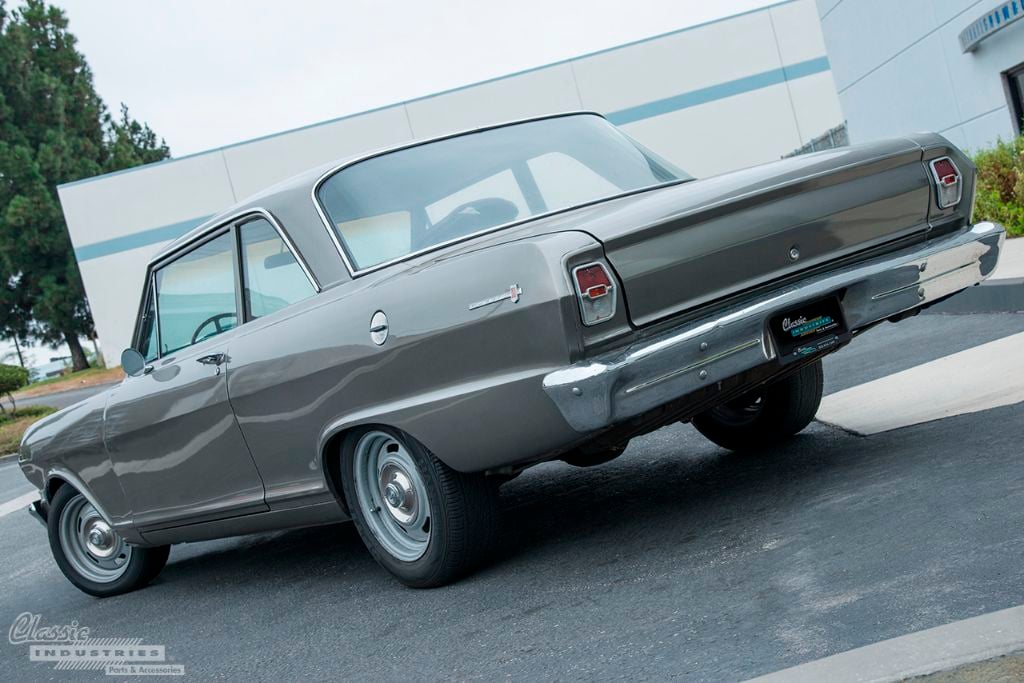 Under the hood, you'll spot a tastefully-modified 327ci V8 sporting Edelbrock performance parts, a four-barrel carb, and ceramic-coated headers. Although this '62 Nova never came with a V8 from the factory, adding the 327 isn't too far from its roots, since the motor was offered in the car starting in 1965. The motor is mated to a TH400 automatic transmission and a Ford 9-inch rear end. Eddie also upgraded the car's suspension with lowering springs, new shocks, and tubular control arms.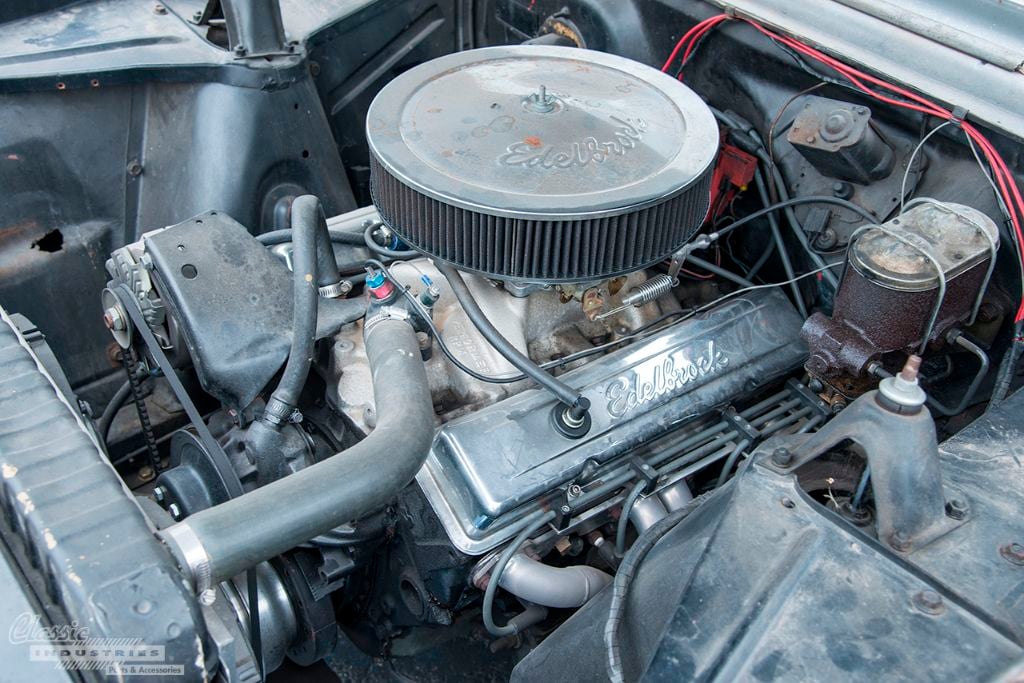 The 1962 Chevy II may have been more commuter car than muscle car, but it was still undeniably cool, and we're glad to see guys like Eddie who appreciate it. Cars like this one eventually paved the way for the more muscular Novas of the late sixties and early seventies, and solidified their place in history.
If you've got a Chevy II, Nova, Impala, Camaro, or other car restoration project, Classic Industries has the parts and accessories you need. Click here for a free parts catalog, and see what we've got in store for your build.