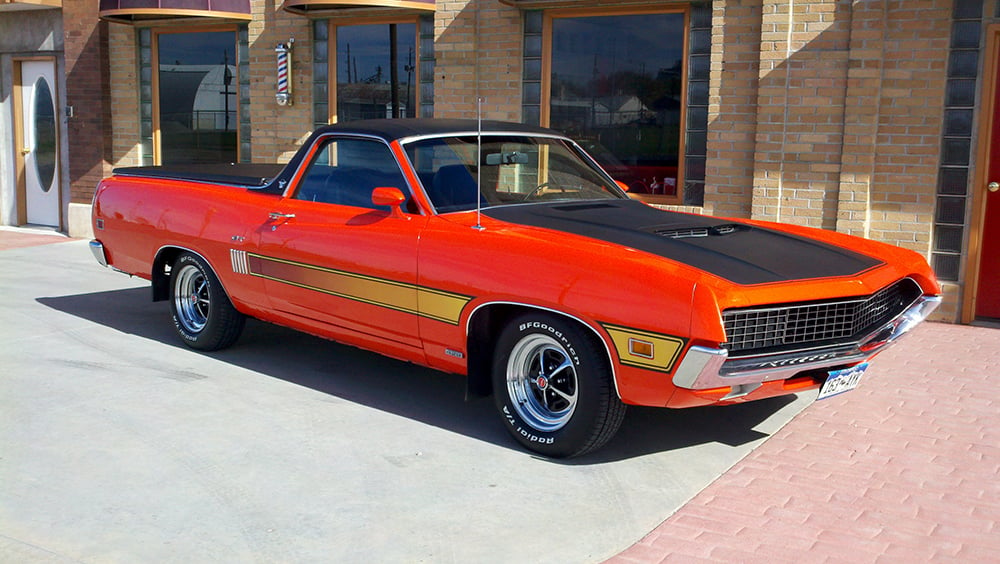 Photos Courtesy of Mecum Auctions, Inc.
The lead photo is of a Calypso Coral 1970 Ford Ranchero GT that has a numbers matching 429 CI V8 mated to a four-speed manual transmission. Don't you just love those hideaway headlights?
Ford introduced the Ranchero, a vehicle classified as a coupe utility, at the New York Auto Show on December 8, 1956. Though this was a new vehicle for the American market, some 22 years earlier Ford of Australia designer, Lew Bandt penned the first coupe utility in 1934. This was in response to Australian ranchers, who desired a vehicle that was rugged enough to haul livestock during the week and sufficiently elegant to go to church with the spouse on Sunday. This coupe utility became known as a ute in Australia. With a production run of 82 years (1934-2016), the ute was a smashing success down under.