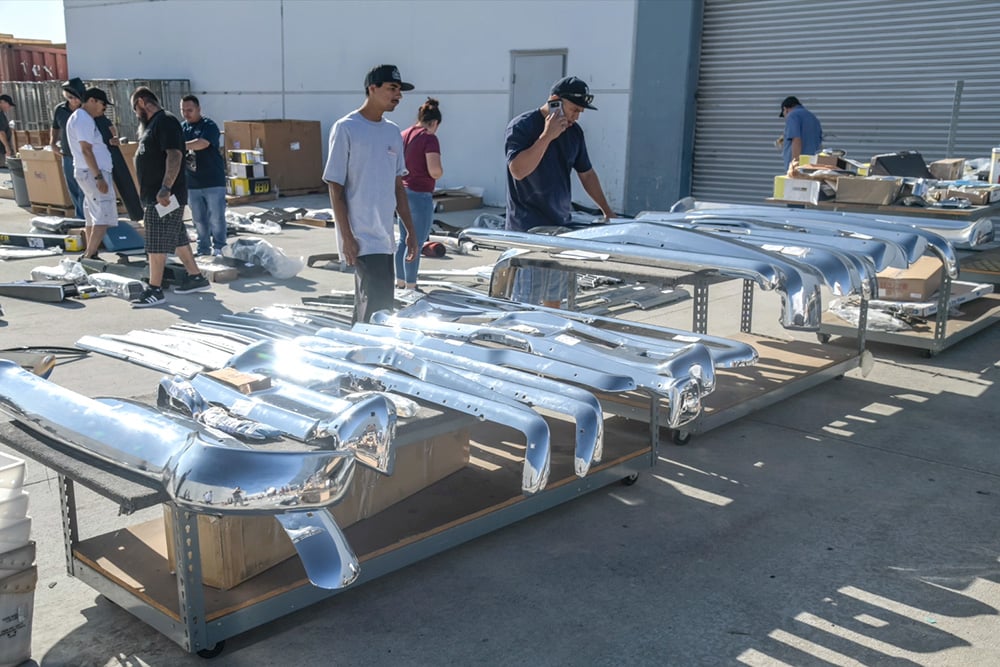 After the success of our first Classic Industries Parking Lot Sale in May 2019, we decided to follow it up with an even bigger and better event: the Scratch and Dent Blowout and Customer Appreciation Event. On August 24th, 2019, we invited local customers to our Huntington Beach Retail Showroom for big savings on less-than-perfect, open-box, and clearance restoration parts. We also used the event to show our appreciation for customers, with free food and beverages and opportunities to spin the Prize Wheel.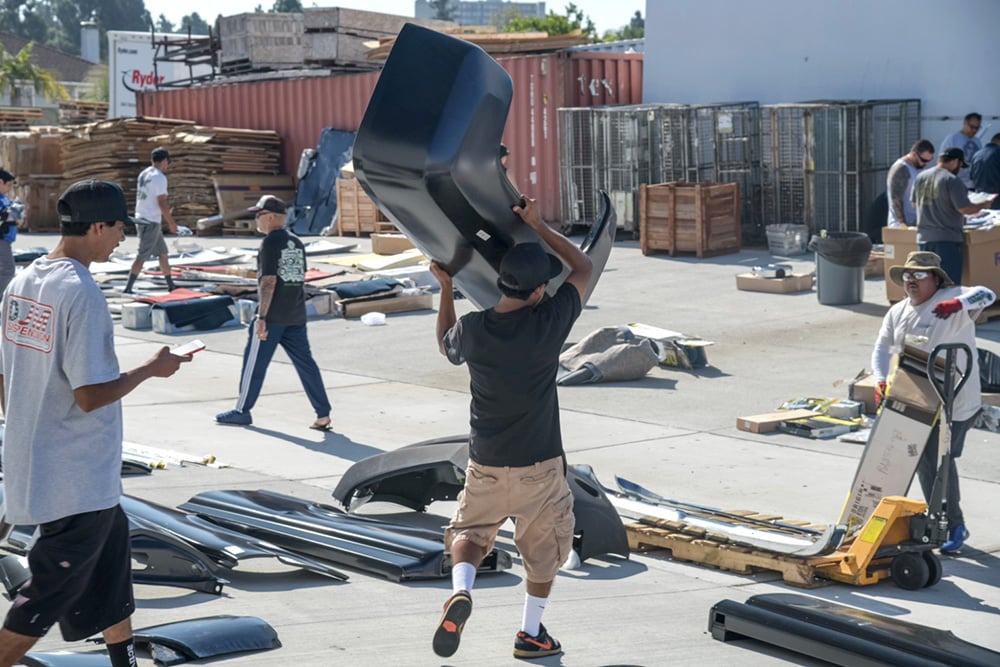 The Scratch and Dent Blowout began in the morning, as our gate opened to reveal our warehouse back-lot covered with rows of sheet metal panels, bumpers, wheels, upholstery, gauges, trim, emblems, and many other items from our warehouse. Although each of these parts had minor imperfections, they came with huge discounts for customers who were willing to put in a little extra elbow grease to clean them up.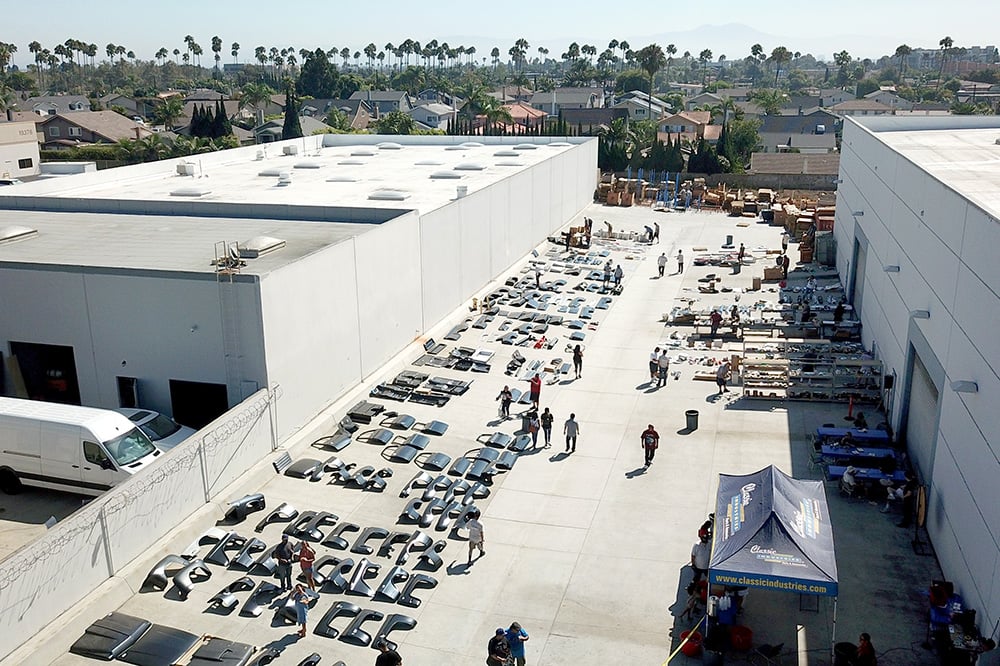 Customers enjoyed complimentary coffee and donuts in the morning, hot dogs in the afternoon, and pleasant music with warm California sunshine all day long. Our staff shared in the good vibes, handing out catalogs and chatting with attendees about their latest projects.
To top it off, more than 100 great prizes were given away via the Classic Industries Prize Wheel, including floor mats from Lloyd Mats, a Champion Cooling Systems aluminum radiator, and a RetroSound premium in-dash radio. Check out the video below for a glimpse of the day:
We'd like to extend a sincere thank you to everyone who attended the event, as well as our sponsors. For those of you who missed the event, don't worry! We're planning on hosting more parking lot sales in the future. To stay tuned for news on upcoming events, be sure to sign up for our E-Blast notifications and follow us on Facebook and Instagram.
If you're looking for specific parts for your classic car or truck, click the button below to get one of our free full-color restoration and performance parts catalogs. They're available for numerous popular vehicles from Chevrolet, GMC, Pontiac, Ford, Dodge, and Plymouth.