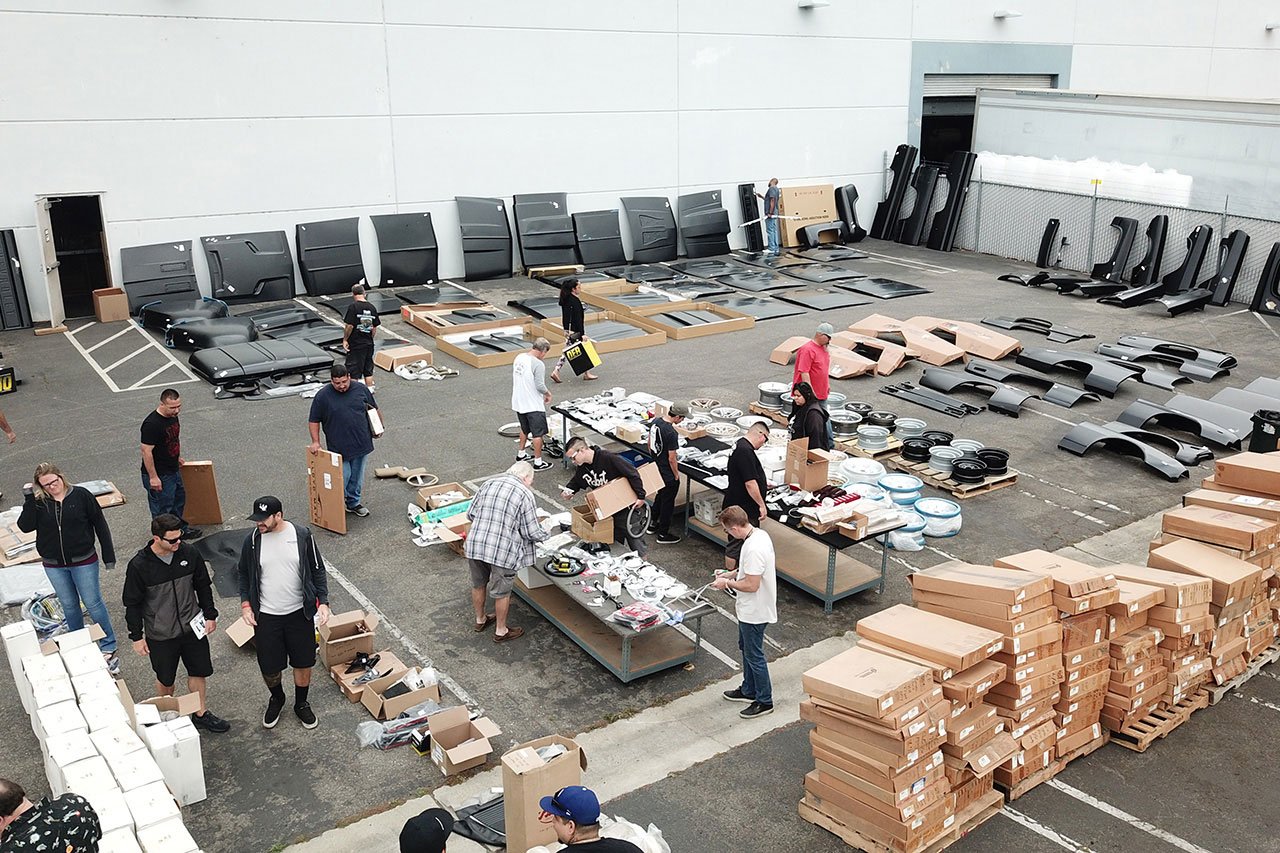 On May 4th, 2019, Classic Industries hosted our very first Parking Lot Sale outside our Retail Showroom in Huntington Beach, California. The event offered local customers an opportunity to save big on a selection of scratched, dented, and less-than-perfect sheet metal panels, as well as tons of other clearance items from all of the Classic Industries vehicle lines.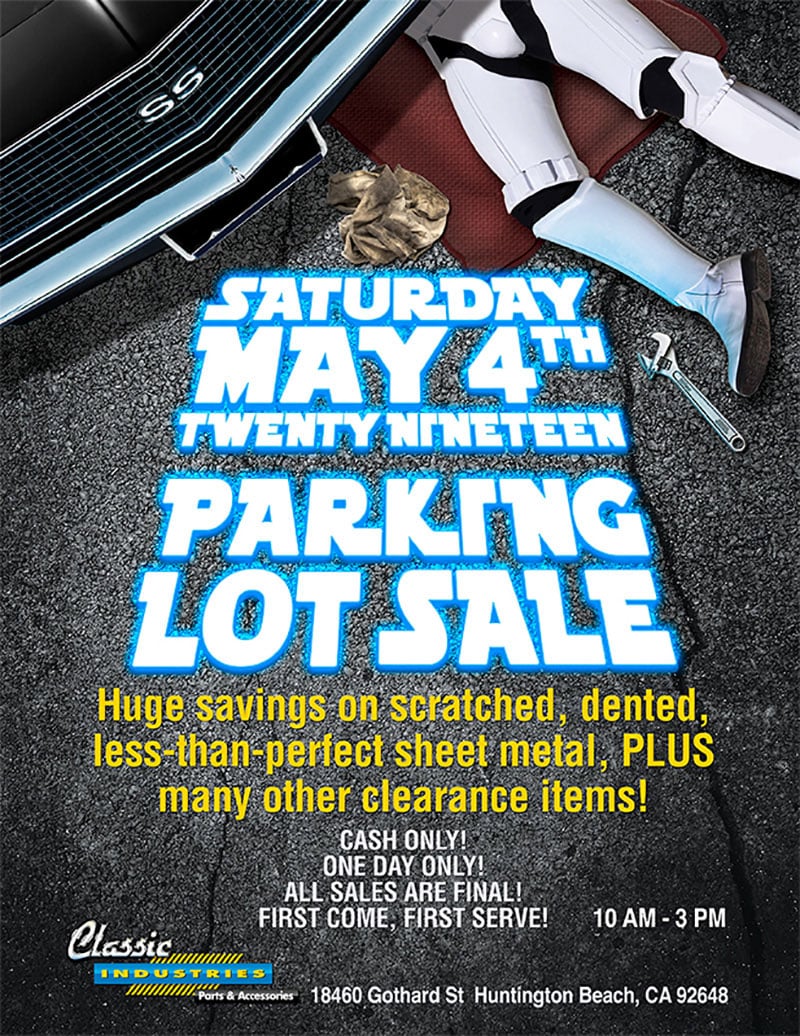 Sales were conducted on a first-come, first serve basis for this one-day sale, but thankfully there was no Black-Friday-style madness in the parking lot. Customers had fun browsing the inventory and chatting with our staff about their classic car restoration projects.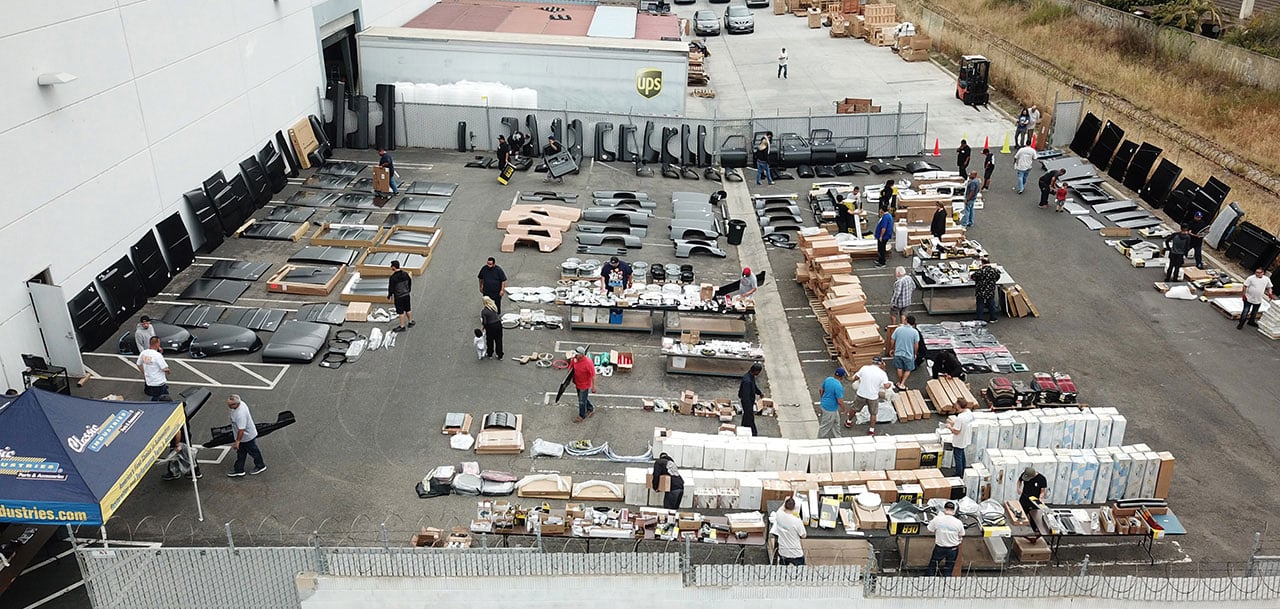 The first Classic Industries Parking Lot Sale is now over, but it was a success, and we hope to have another similar event in the future. When we do, we will announce it on social media, so be sure to follow us on Facebook, Instagram, and Twitter.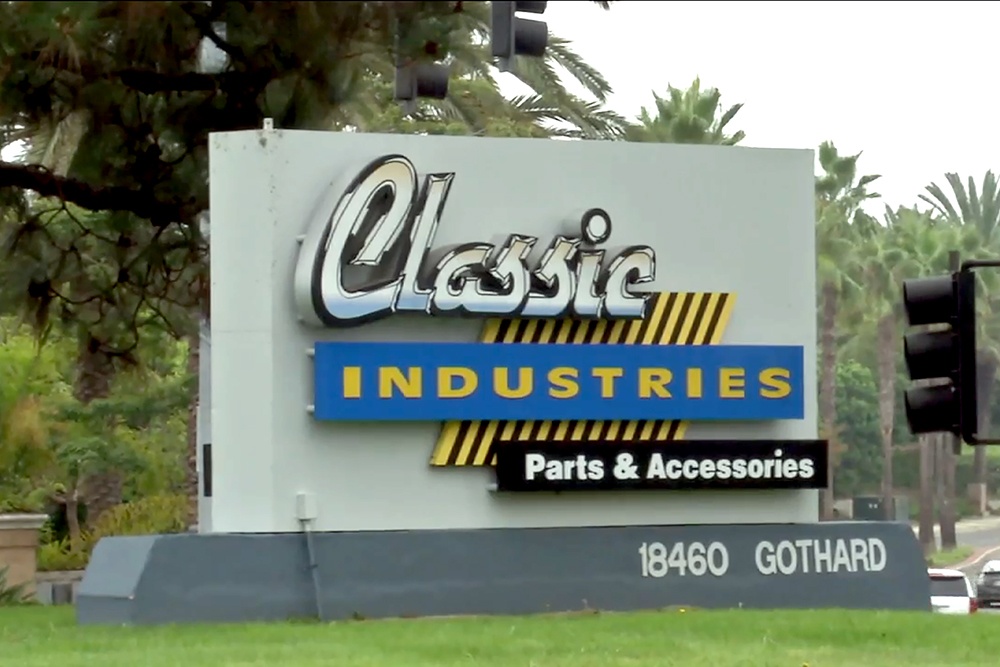 If you missed the sale or you're not within driving distance of our HQ, don't worry — we offer lots of discounts on ClassicIndustries.com for customers throughout the United States and around the world. Check the banner at the top of our homepage, or sign up for our E-Blasts to receive instant email notifications about the latest discount codes.
Are you looking for parts for your classic project car or truck? If so, click the button below to get a free, full-color restoration parts catalog: