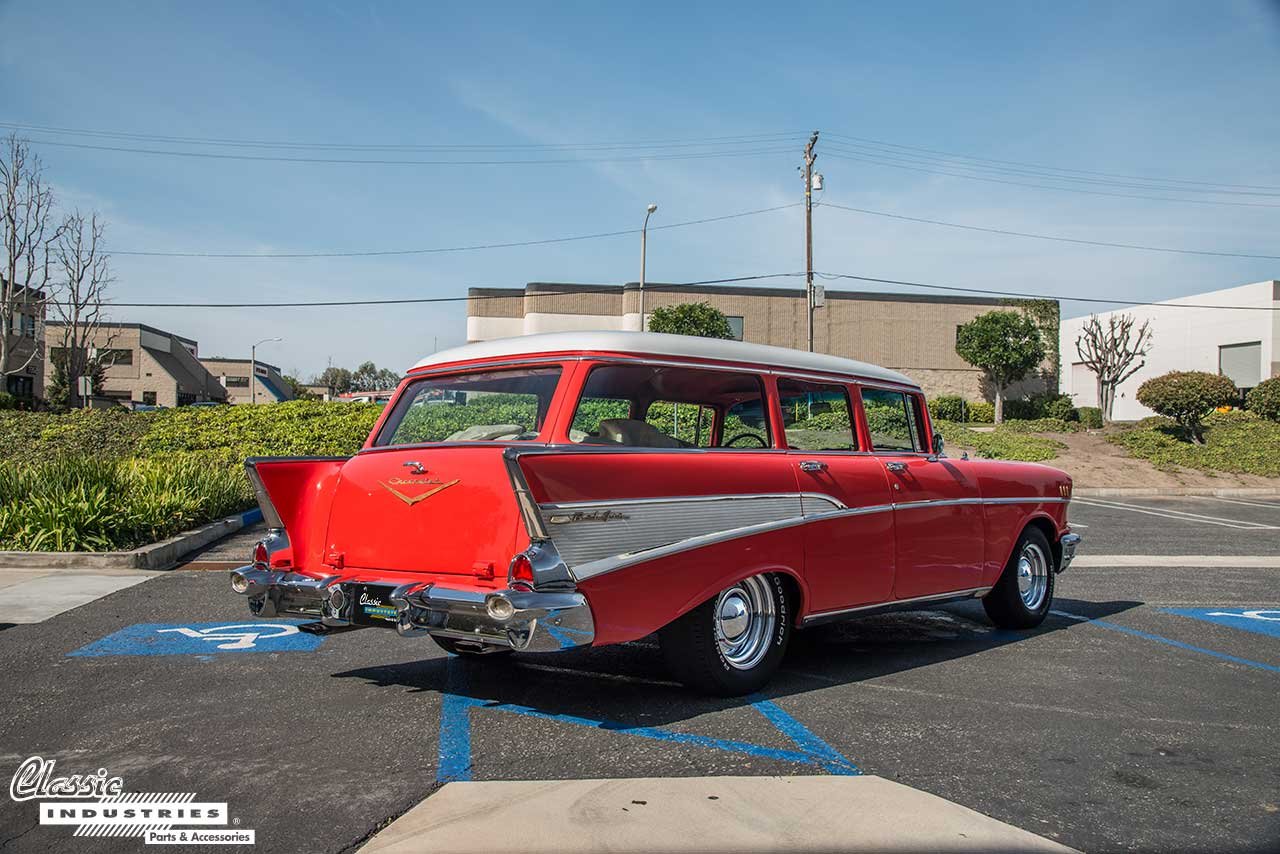 You've probably heard of the Chevy Nomad, a unique and iconic two-door wagon body style that was available only as a Tri-Five Chevy Bel Air model. The two-door Nomads are so well-known that some classic car fans will mistakenly refer to all Bel Air wagons by that name. However, aside from the two-door Nomad, there was also a four-door Bel Air wagon body style. This 1957 Bel Air wagon belongs to Dan Naughton, of San Clemente, California.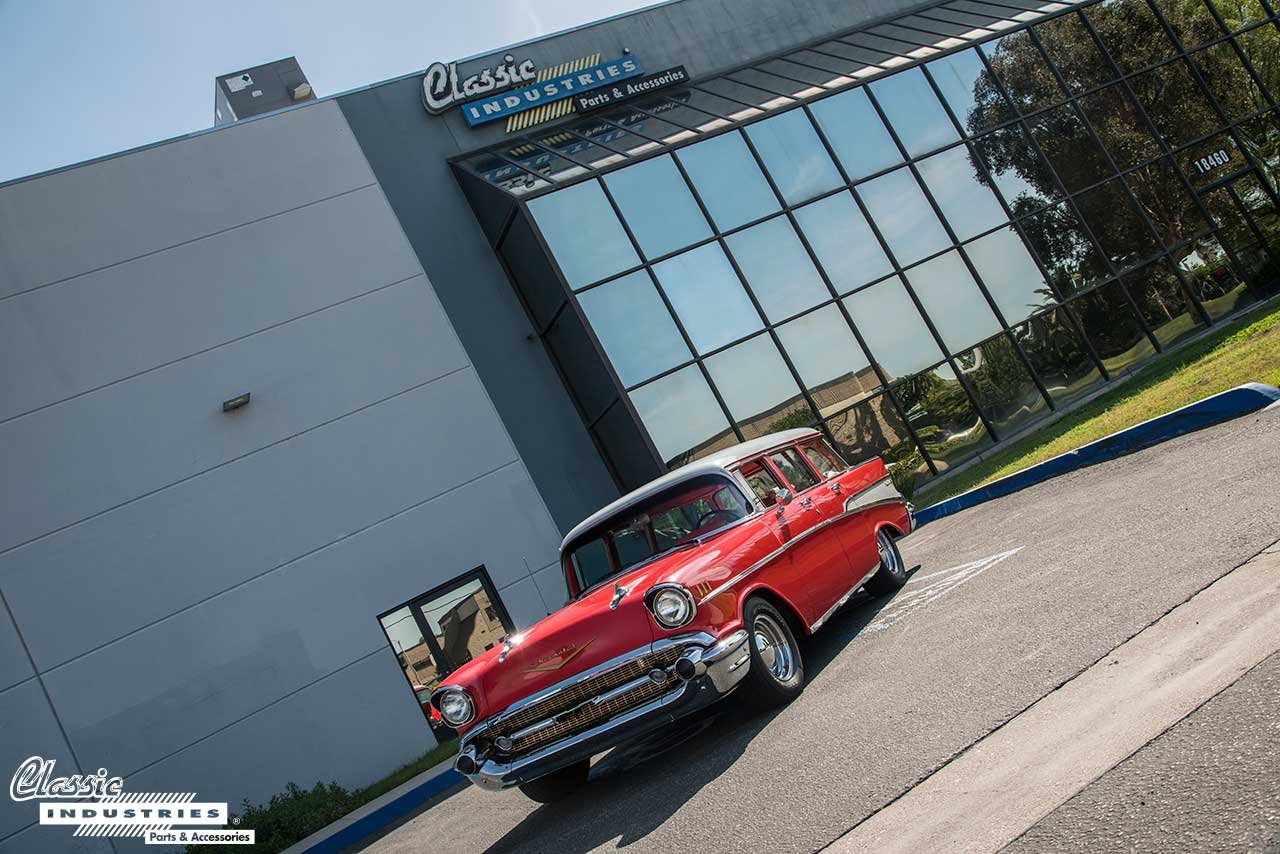 Dan's '57 Bel Air wagon has been fully-restored inside and out. The bright red paint is accented by a white roof and the abundance of chrome trim that Bel Air models are famous for.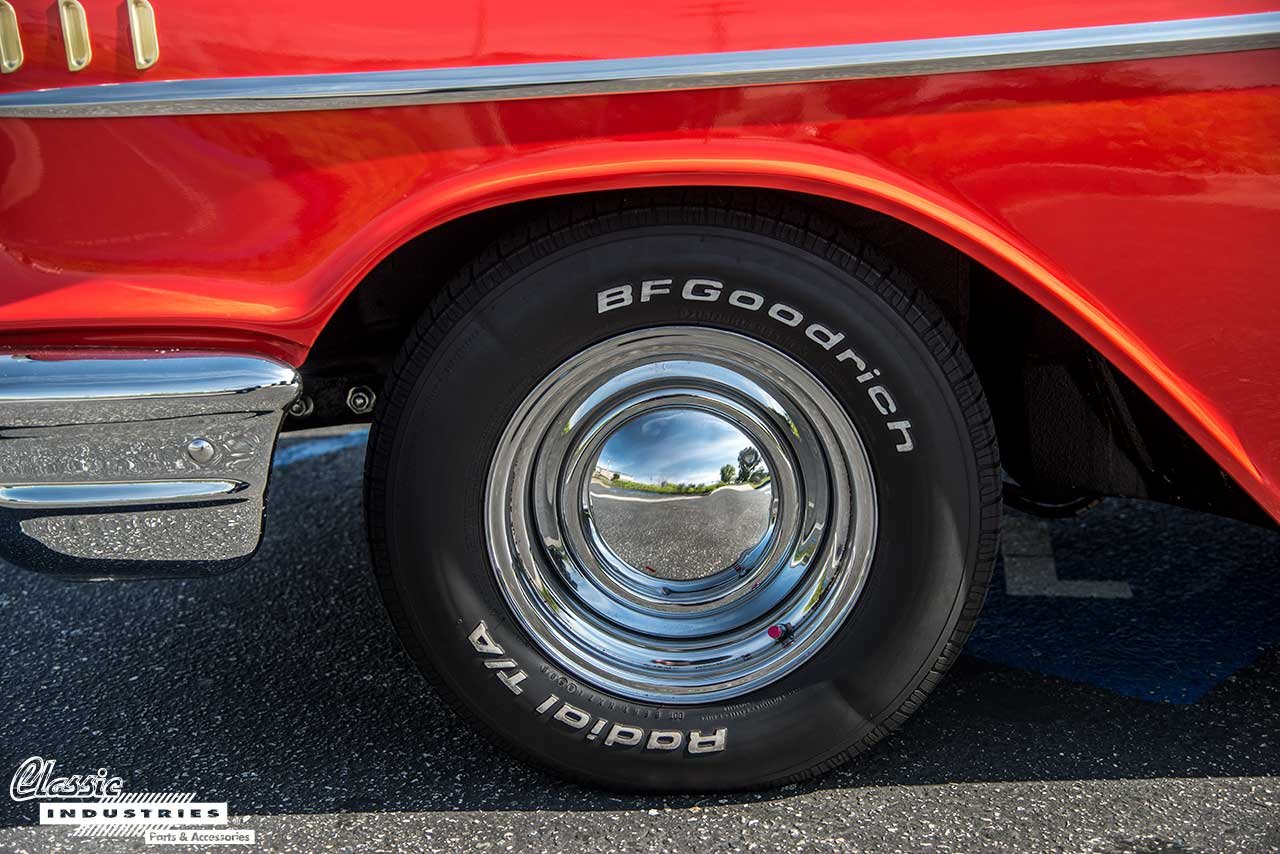 The wagon rides on BF Goodrich tires and chrome wheels. The interior has been furnished with original-style reproduction gauges along with more chrome trim and red paint.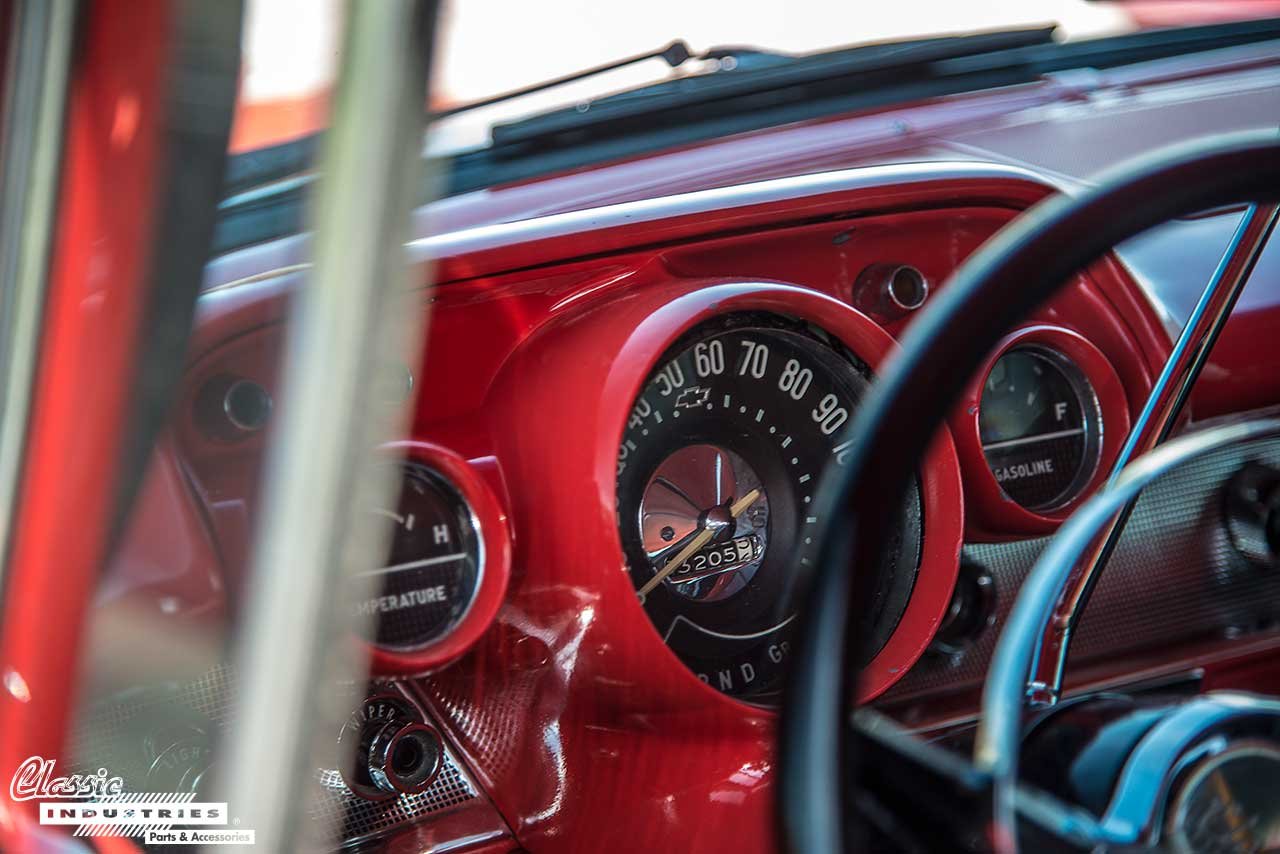 Under the hood, there's a newer 350ci small-block V8 topped with a high-flow intake and Edelbrock carburetor. An aluminum radiator and TH-700R4 automatic transmission make it smooth and reliable for cruising around town.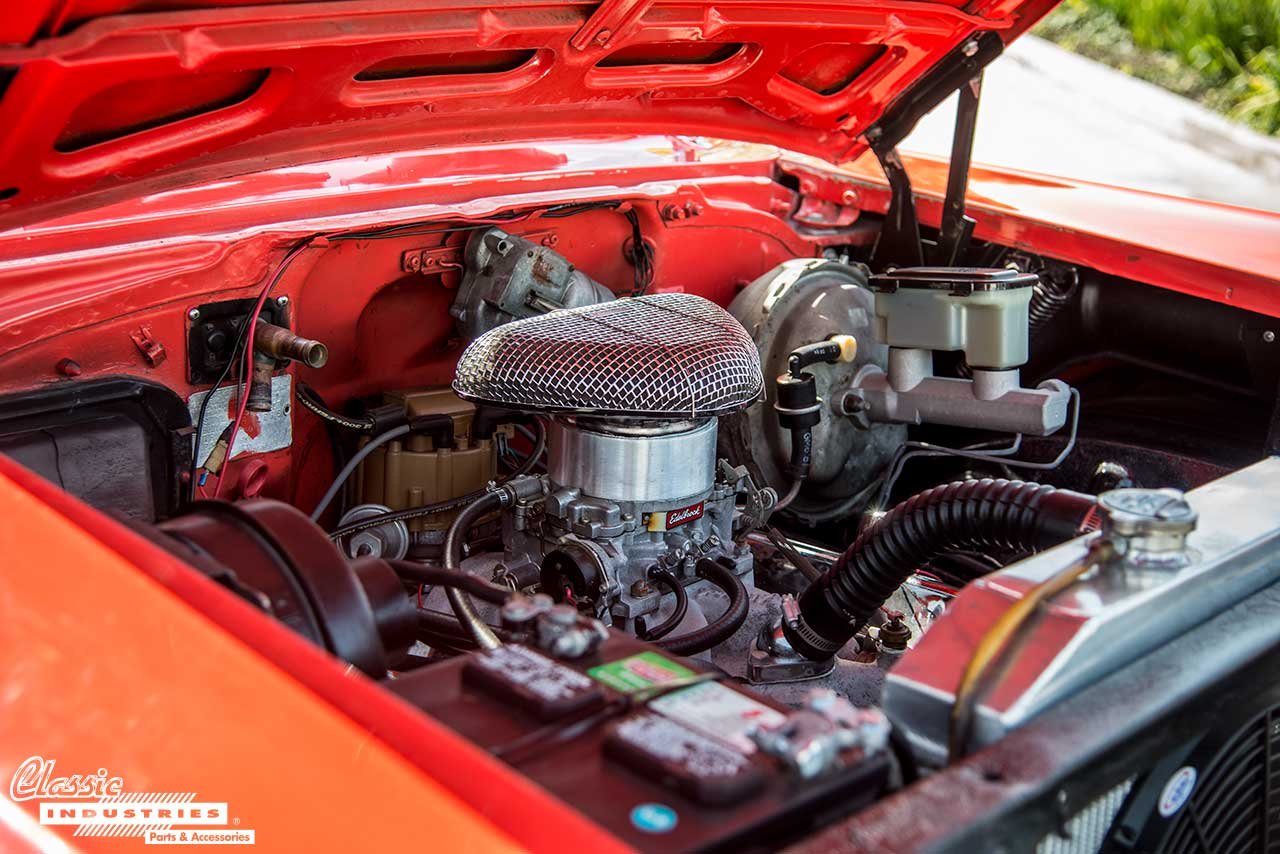 Dan tells us that he daily-drives his restored Bel Air wagon, and it's easy to see why. Its spacious interior offers enough room for the whole family, and the trusty 350ci engine provides reliable power, but most of all it looks absolutely timeless.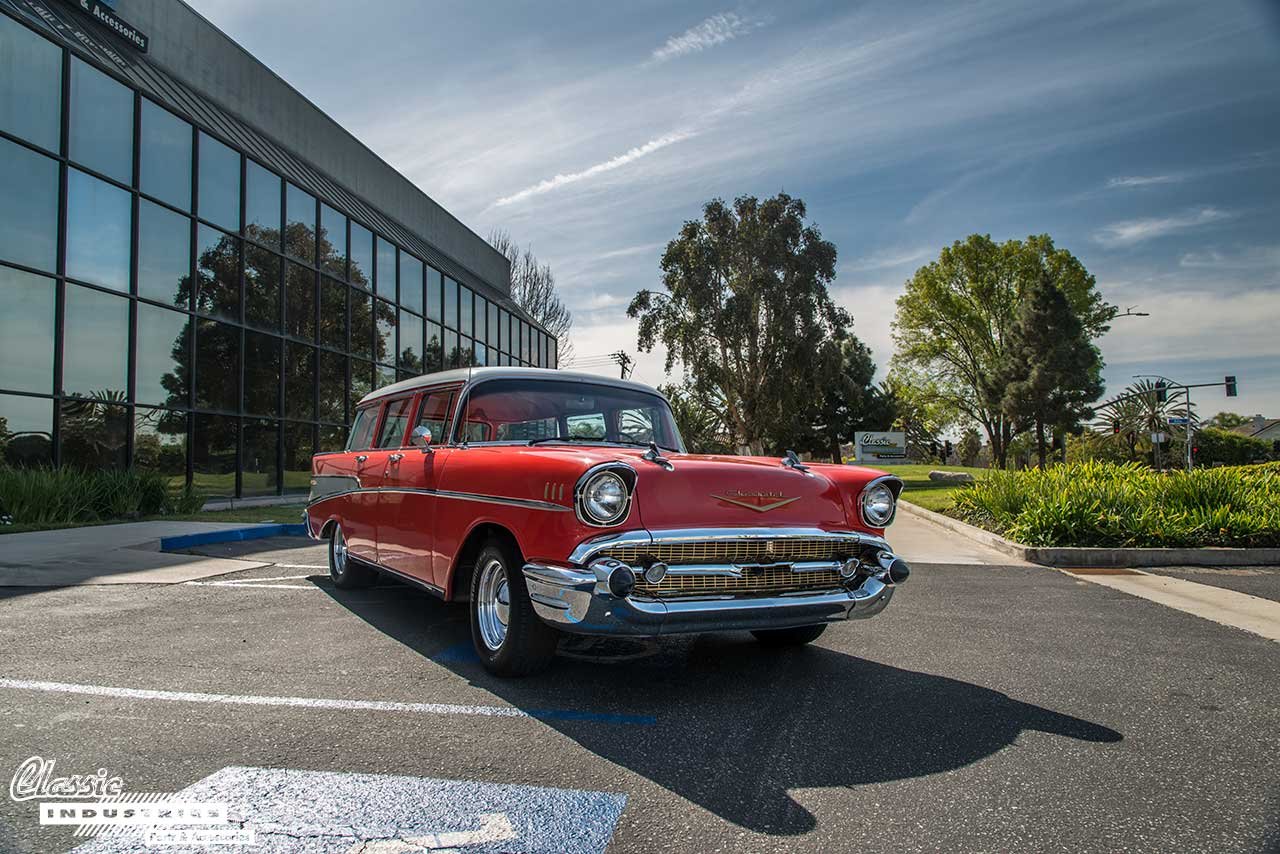 If you have a 1955-57 "Tri-Five" Chevy, Classic Industries has an entire catalog dedicated to restoration parts and accessories that can help you keep it looking brand-new. Click the button below to get your free Tri-Five Chevy catalog.