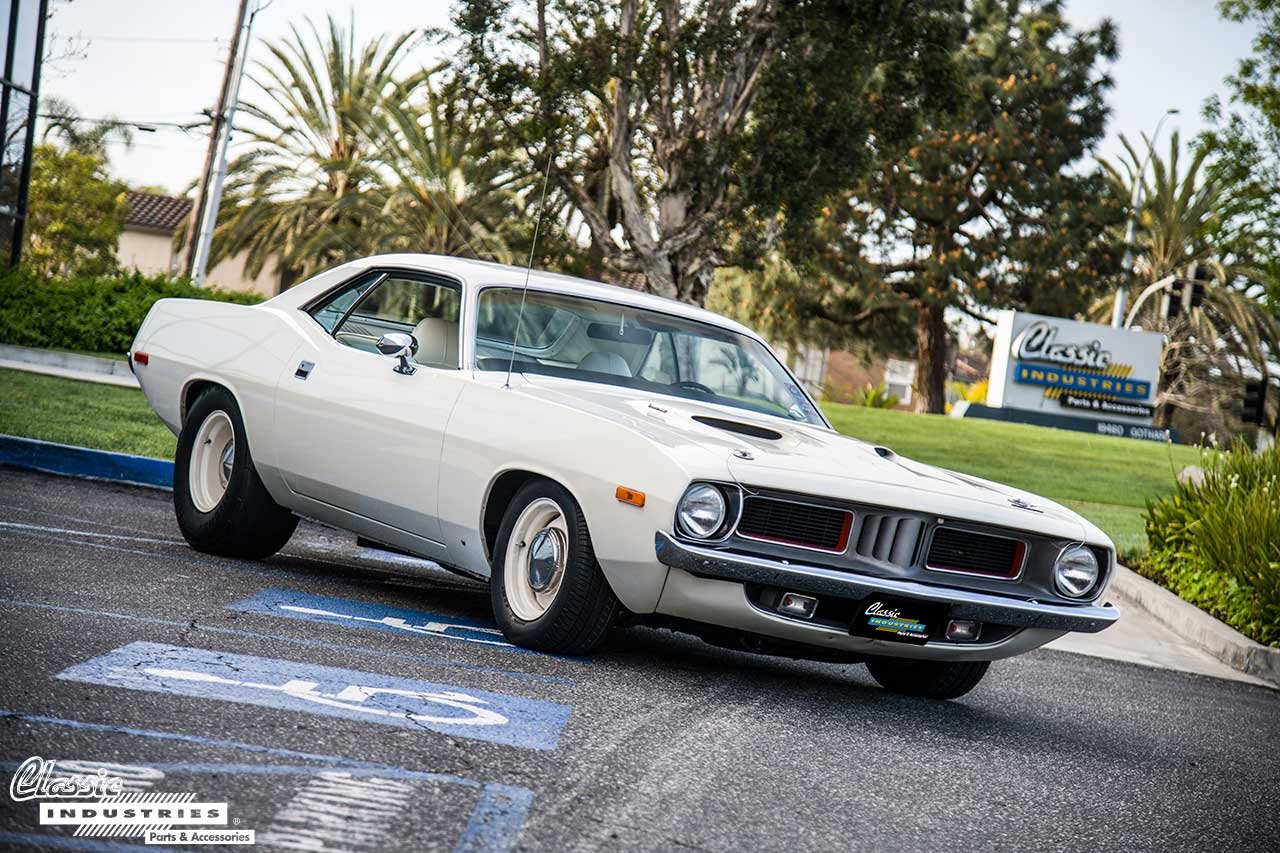 Mopar cars of the early 1970s are well-known for their array of eye-catching High Impact colors, such as Plum Crazy, Sublime, Go Mango, and Panther Pink. Those vibrant hues were impossible to miss, and closely associated with the in-your-face attitude of these classic Dodge and Plymouth muscle cars. But even without brightly-colored paint, these vehicles have immense presence on the road. This 1973 'Cuda is a perfect example of what we mean.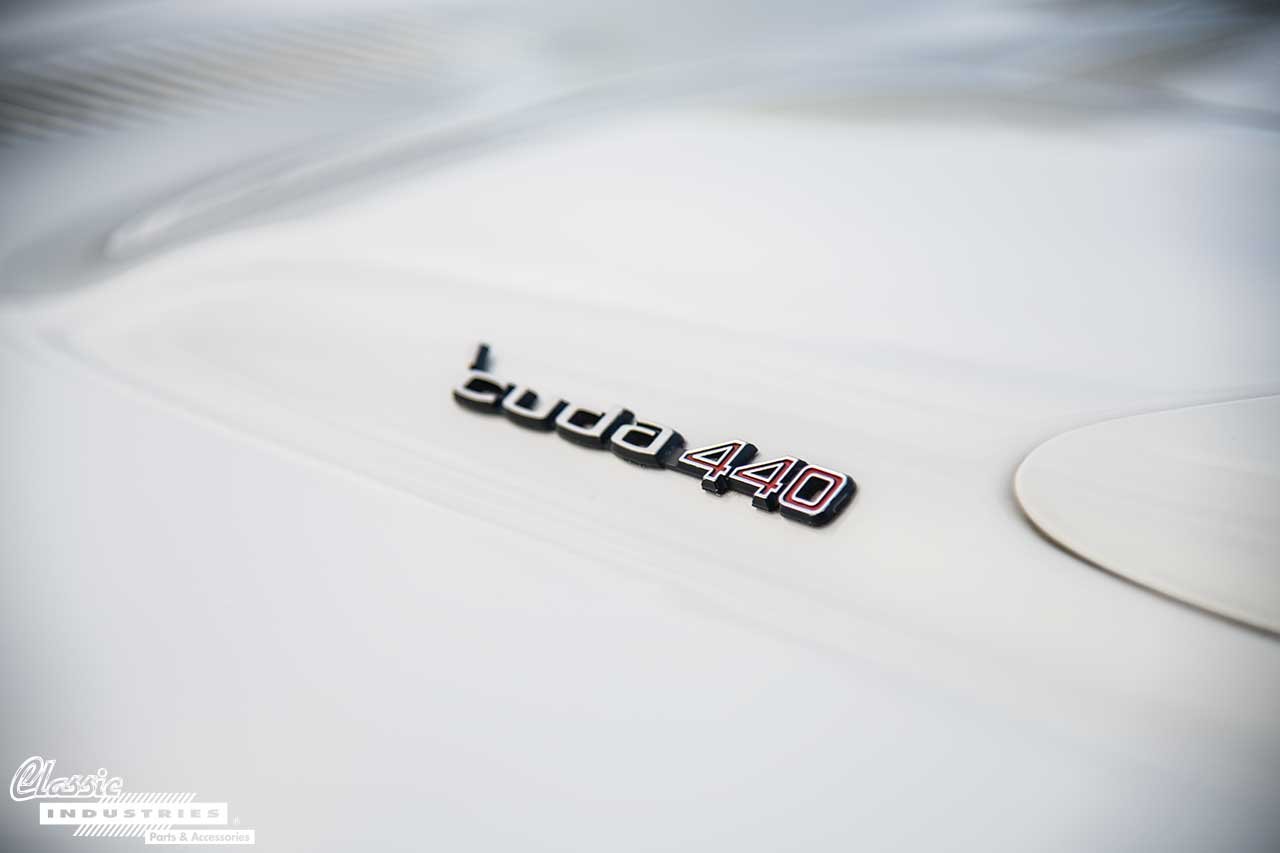 Sergio Leoni, of Norwalk, California, has completely restored this '73 Plymouth 'Cuda. He originally purchased it back in 1998 after finding it near Long Beach. It sat for a few more years while Sergio saved up funds, gathered parts, and formulated a plan for the restoration process.
Work began in earnest in 2002, completely disassembling and gutting the car to remove decades of dirt and road grime. Fortunately, almost all of the original sheet metal would be preserved, even though much of it needed body work. The only exception was the rear deck filler panel, which was too far gone and had to be replaced.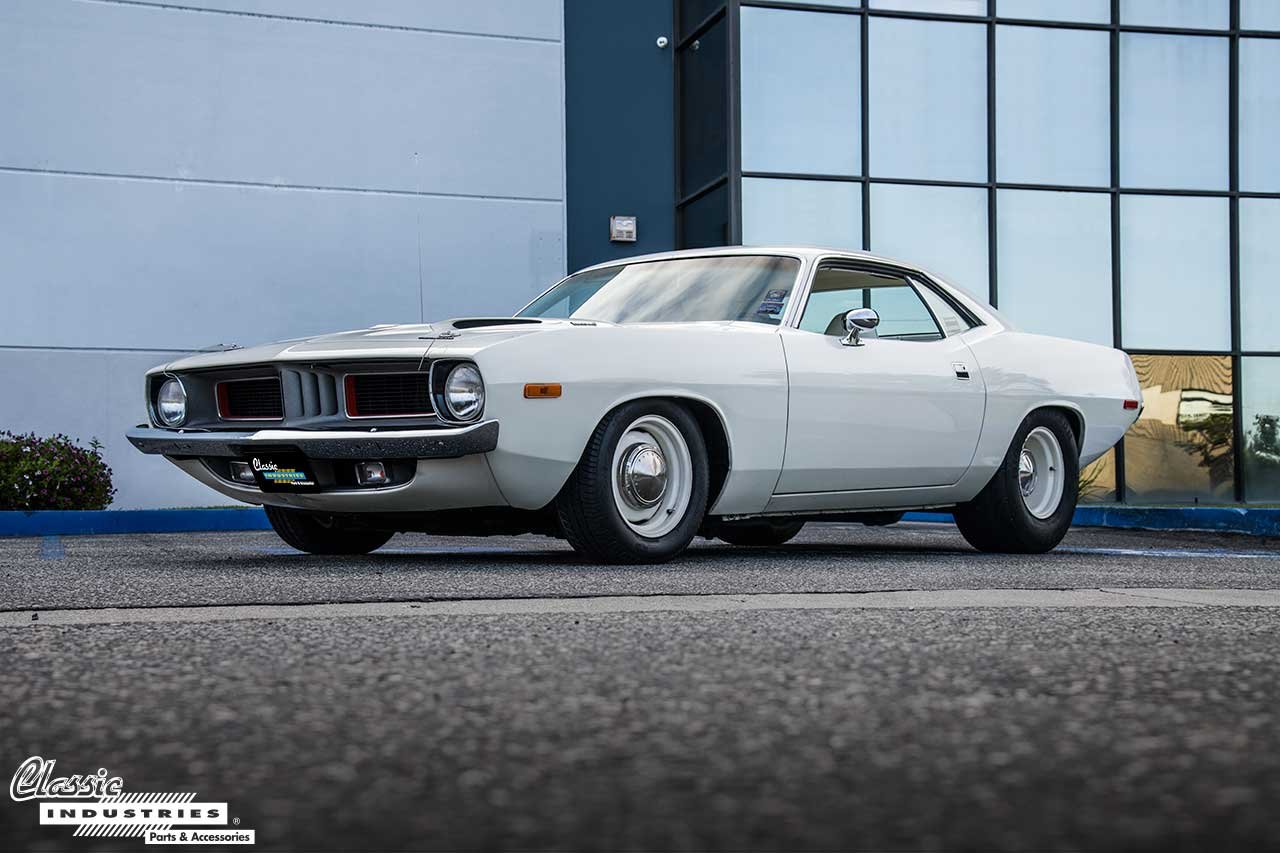 After being prepped and smoothed, the body was repainted in elegant Spinnaker White, and new grille, bumpers, and lighting were installed. Sergio also picked up a set of reproduction door mirrors and emblems from the Classic Industries Mopar catalog.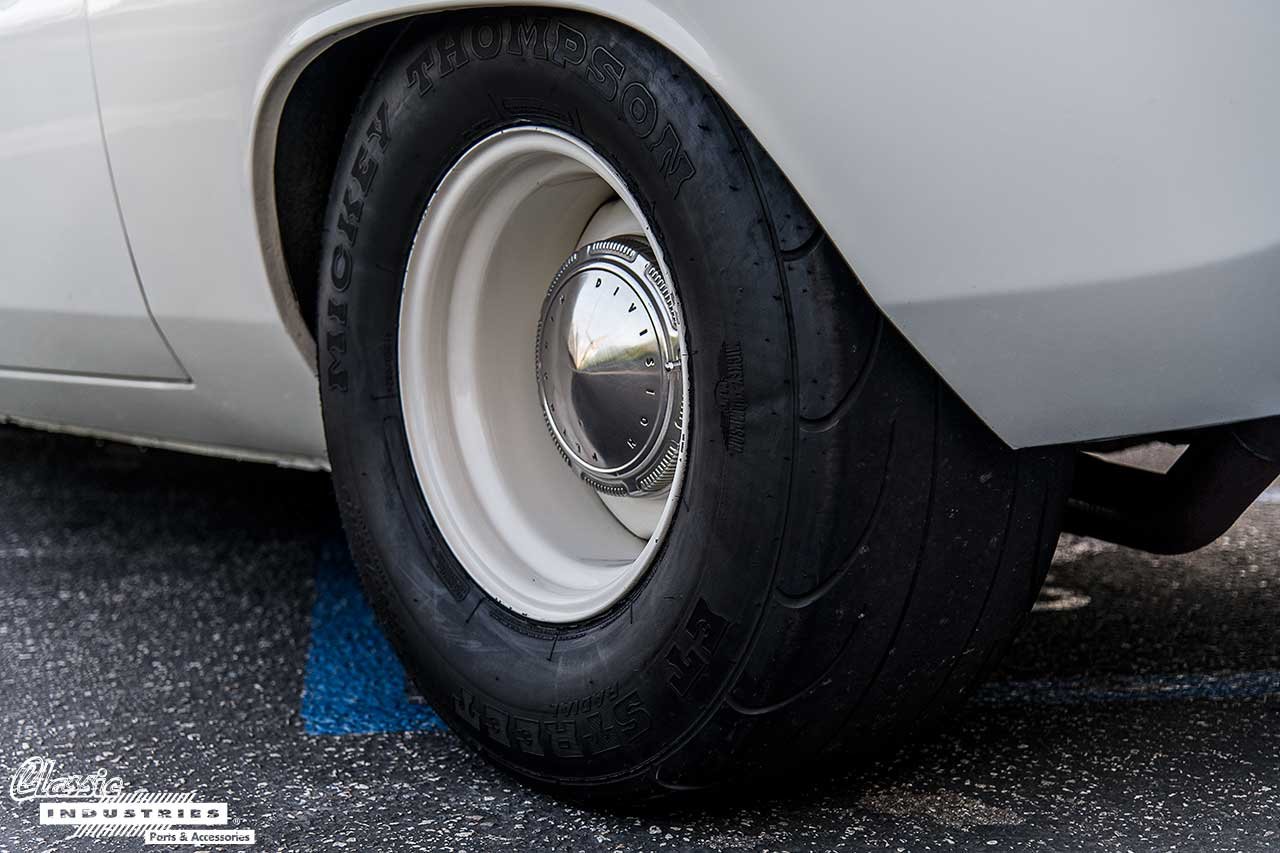 The 'Cuda rides on a lowered suspension with matching white steel wheels and dog dish hub caps. However, a closer look at the rear wheels reveals wide Mickey Thompson ET Street tires — a hint that there's some additional power under the hood of this Plymouth.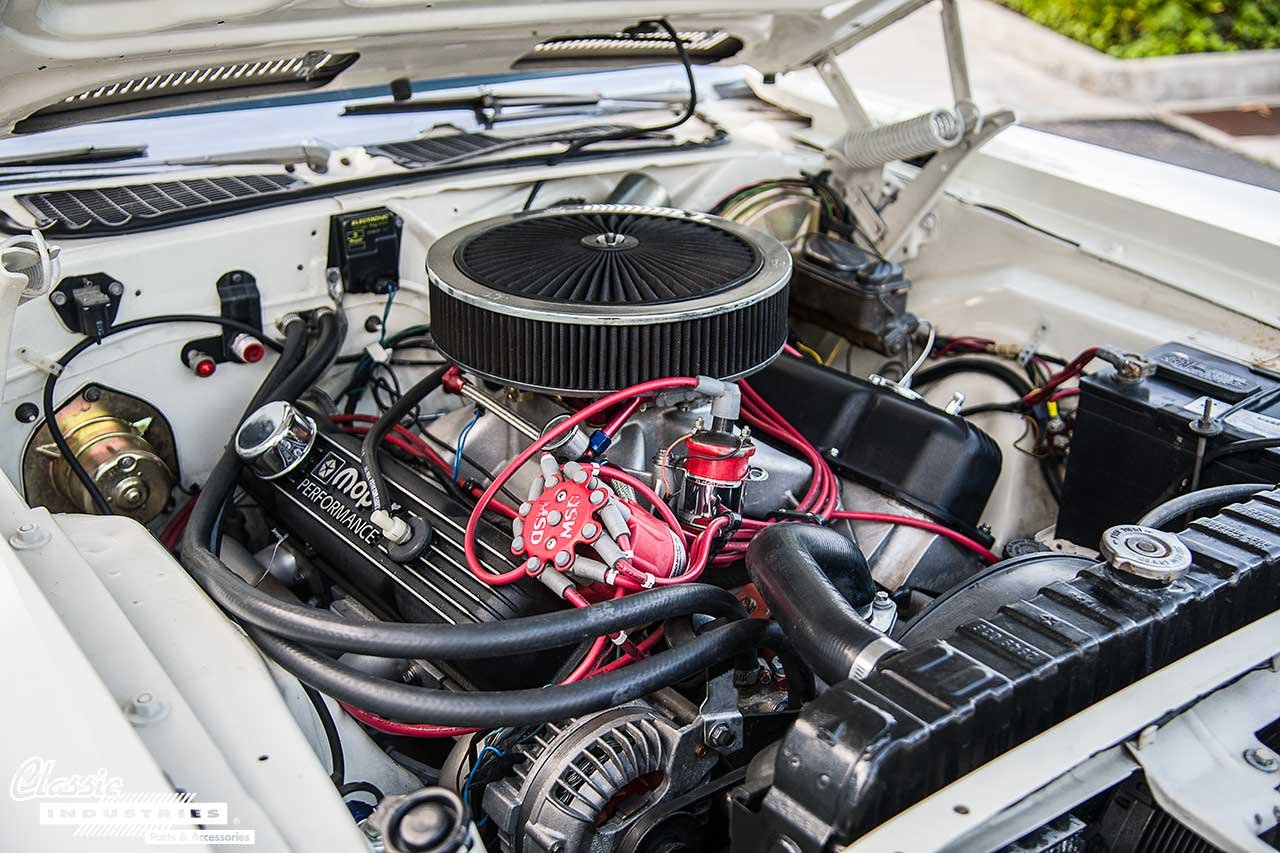 A 440ci V8 block was fitted with a stroker rotating assembly to achieve 500ci displacement. The motor also features high-flow heads, an aftermarket carburetor, MSD ignition, and long-tube headers to further increase output. This was bolted to a 727 Torqueflite transmission, and finished with a new wiring harness from the Classic Industries catalog.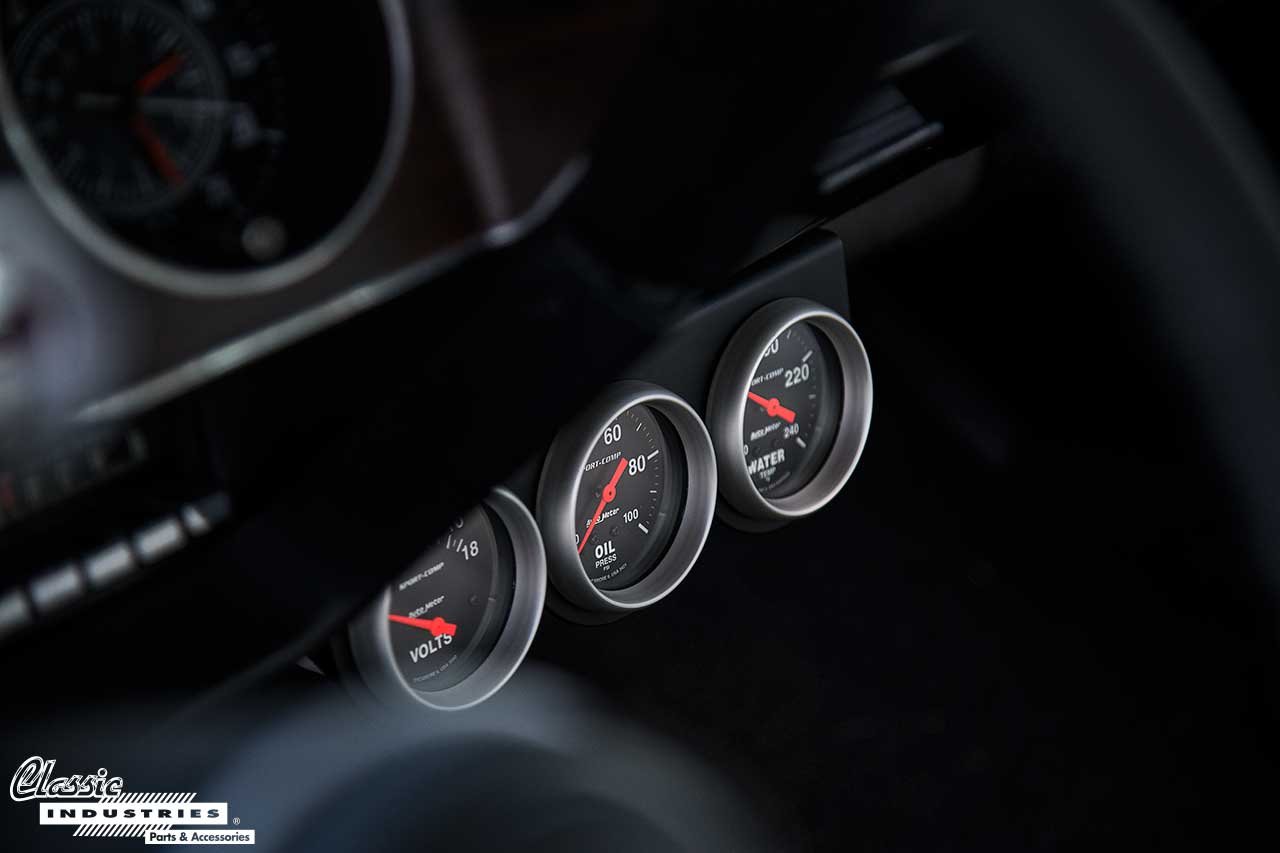 Inside the car, new carpet and white seat upholstery was installed, along with Auto Meter Sport-Comp gauges and a reproduction Slap Stik T-handle shifter.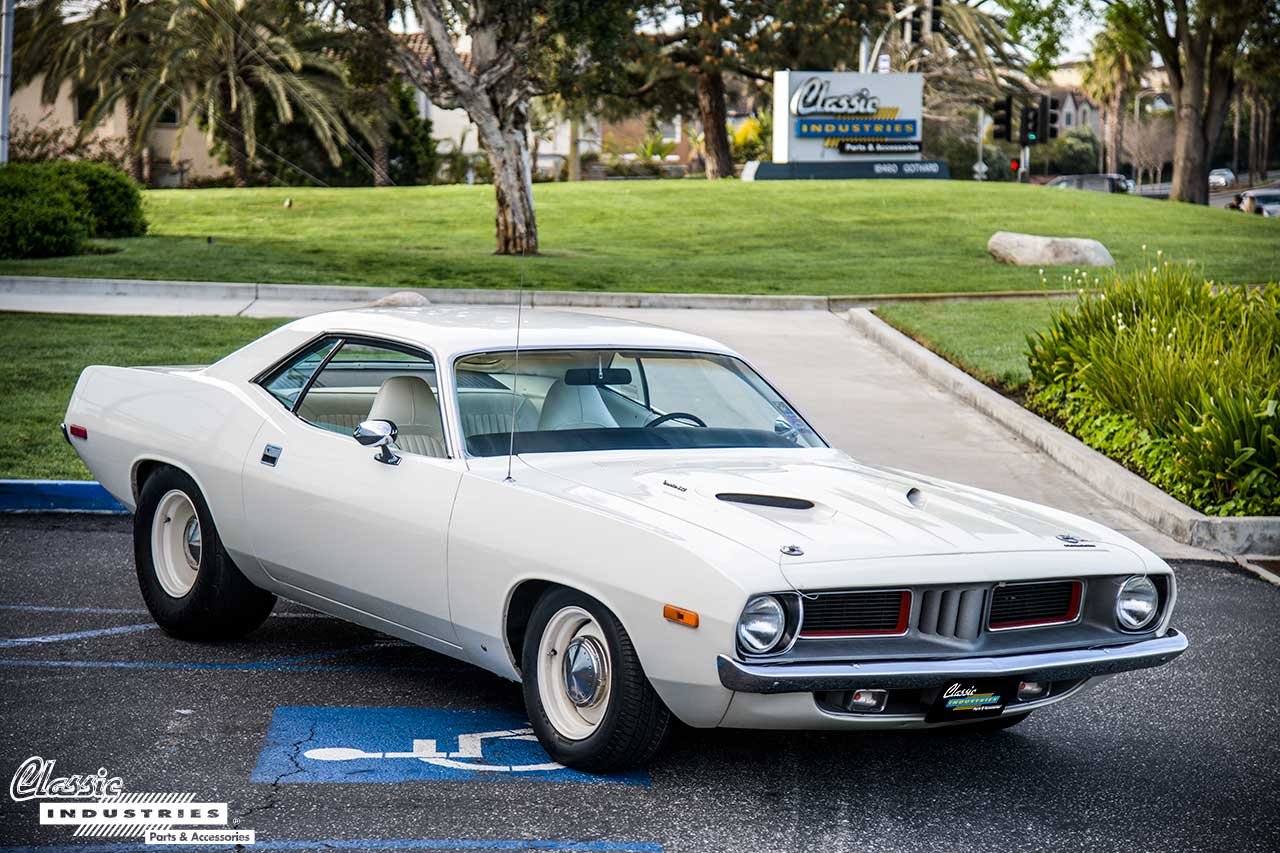 Although it's painted a subtle hue, Sergio's 1973 'Cuda still turns heads everywhere it goes, thanks to its classic body lines, aggressive stance, and the roar of its 500ci V8. It just goes to show that these cars are packed with style, no matter the color.
If you own a classic 1961-76 Dodge or Plymouth car, the Classic Industries catalog offers the parts you need to restore it to original condition or upgrade its performance. Click the button below for a free full-color Mopar restoration parts catalog.