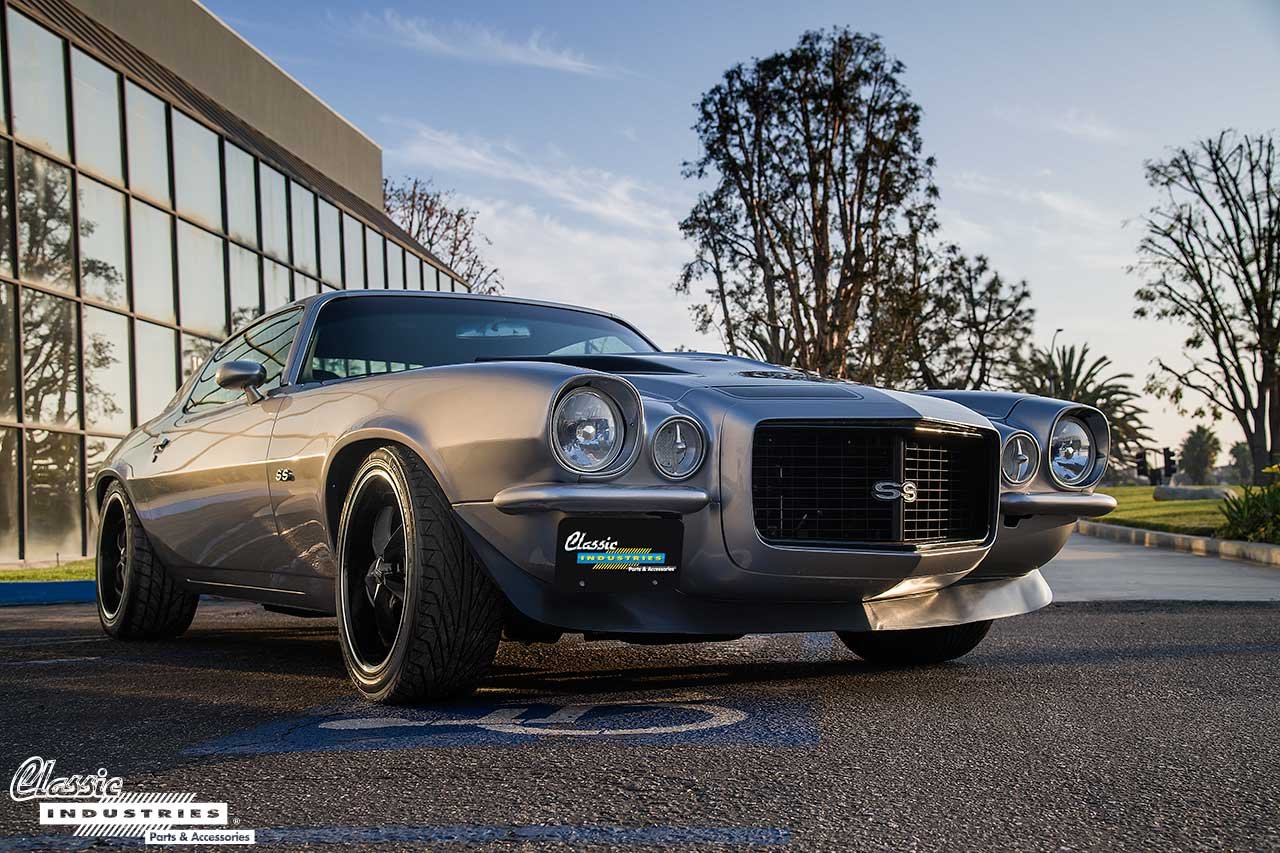 The Chevrolet Camaro has been an icon of performance and speed for more than five decades. Its blend of a sleek exterior and raucous V8 engine has carried on across generations. Today, some choose to restore these vehicles to factory-fresh original condition, while others have fused elements of early and late Camaro models to create something unique. This second-gen 1972 Camaro SS falls into the latter category, with an LS3 V8 and 6-speed manual transmission transplanted from a fifth-gen model.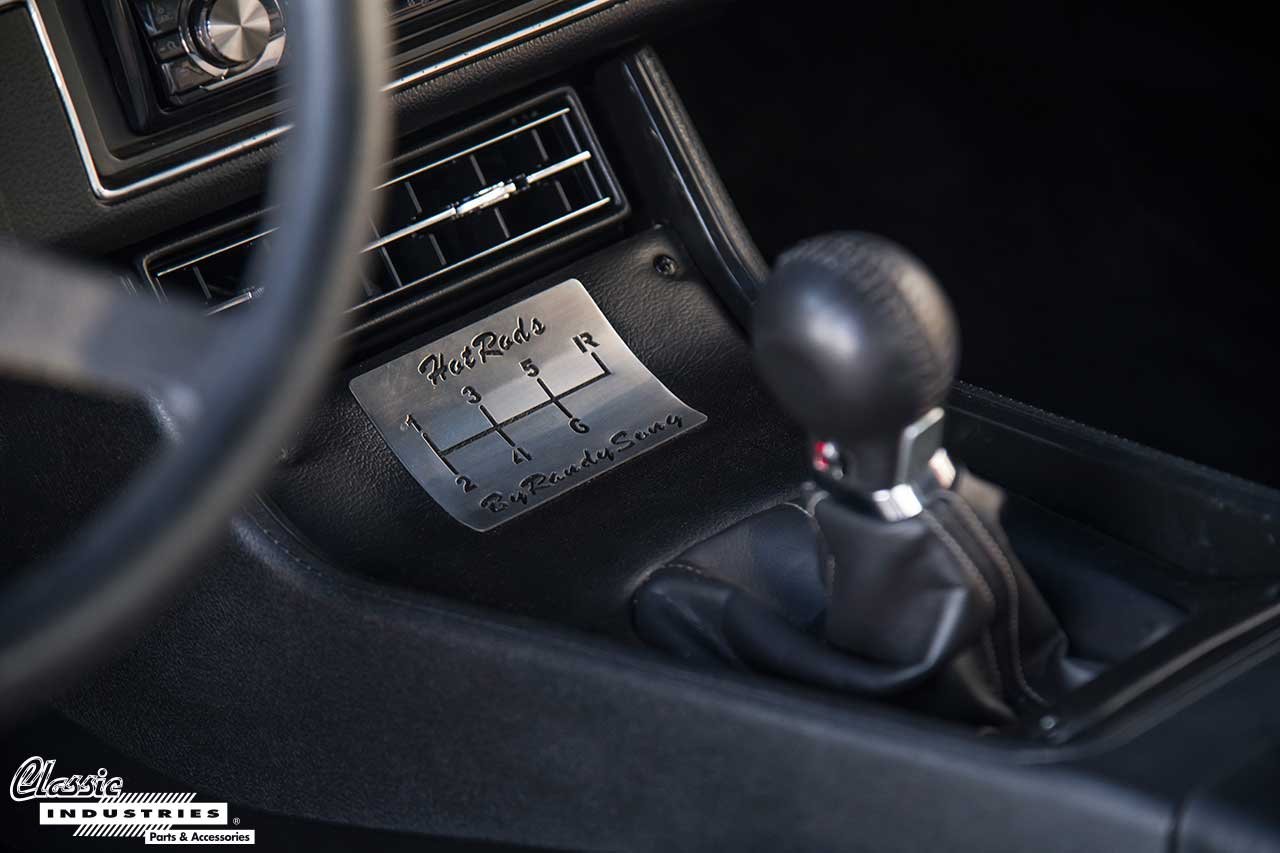 This '72 Camaro belongs to Dave Larson, who stopped by the Classic Industries Retail Showroom recently and offered us a closer look at the build. Dave told us that the car was rebuilt from the frame up in 2013, and he bought it from the previous owner who sold it along with a collection of other classic cars.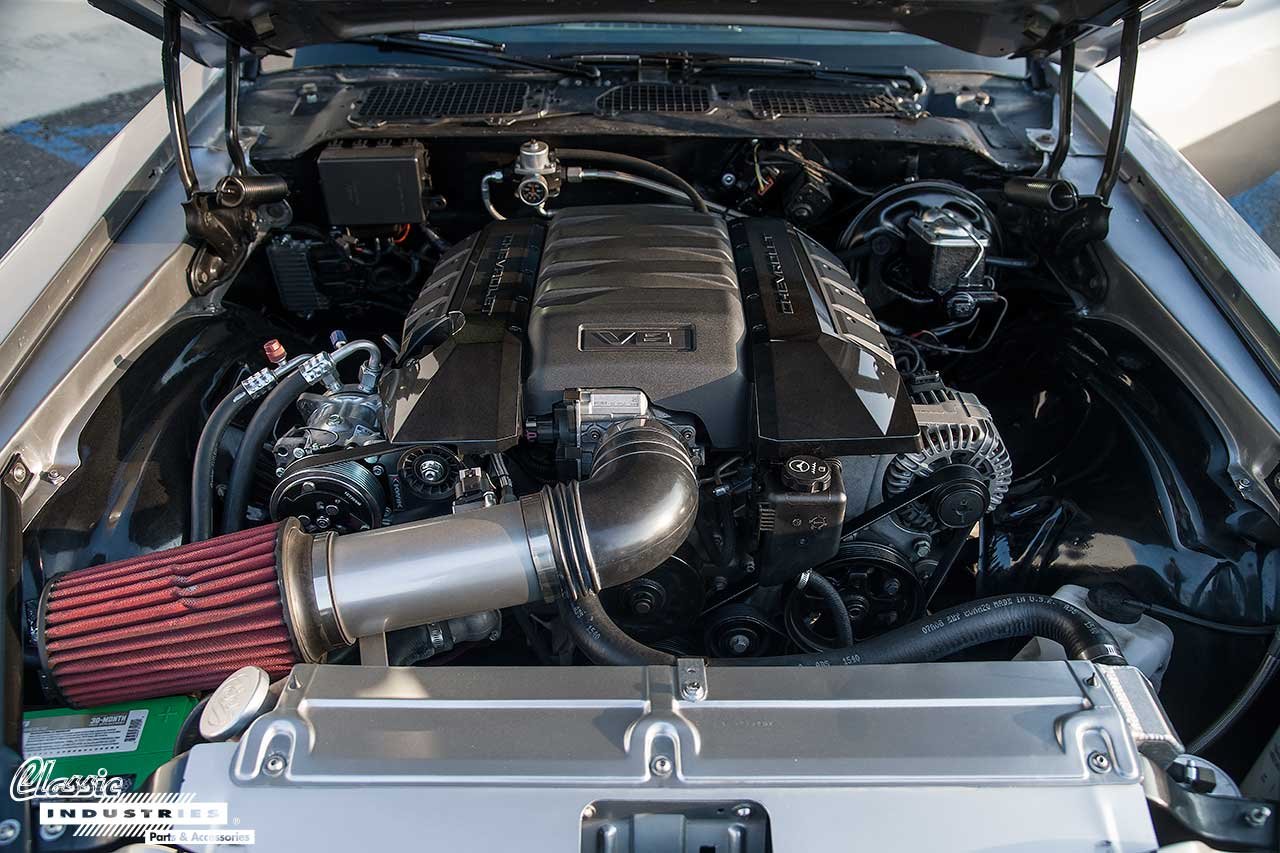 The LS3 engine at the heart of this Camaro produces 426 horsepower, and offers smooth and reliable acceleration. Paired with the 6-speed manual, it's also an engaging experience behind the wheel, which is just what Dave wanted.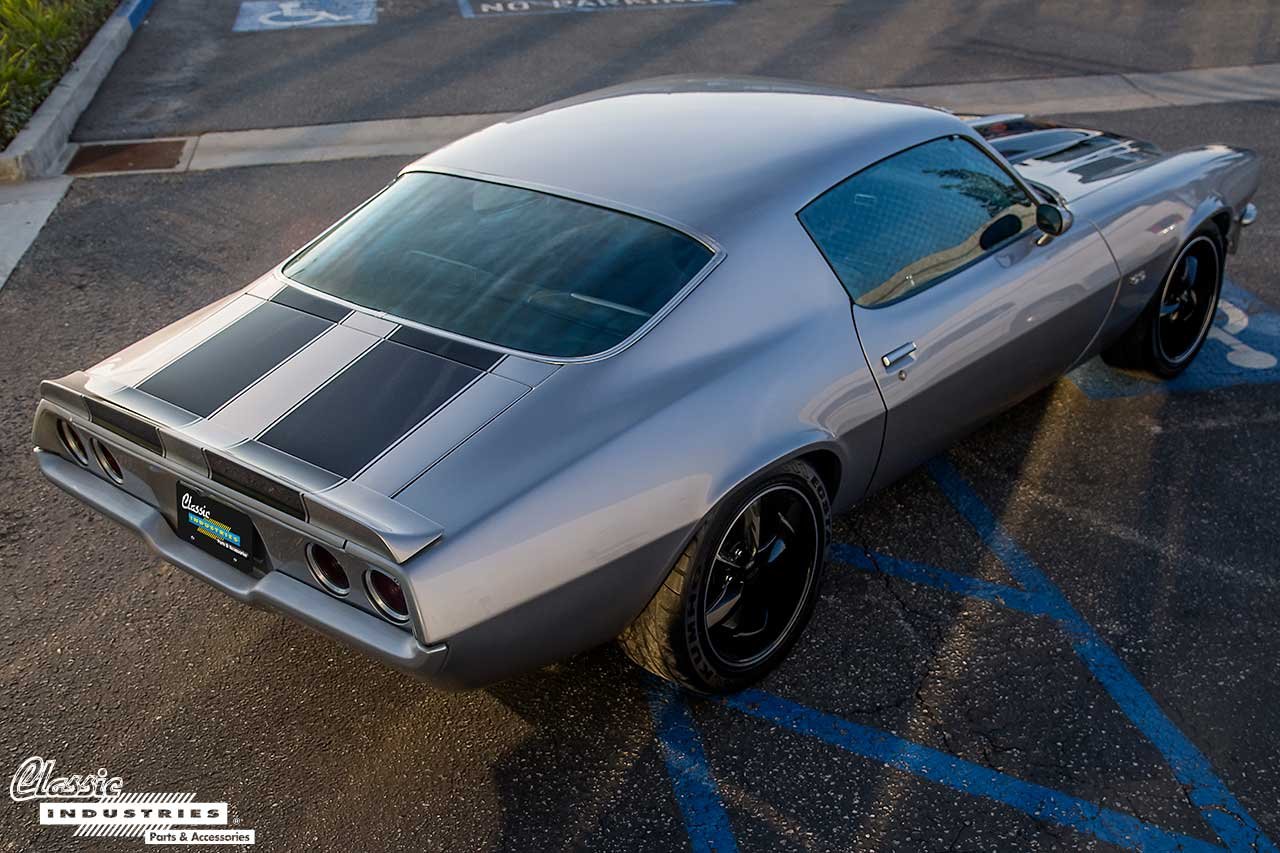 The Camaro's exterior was refreshed with original-style reproduction body panels, bumpers, lights, glass, and trim. Its exterior was painted an elegant silver with black stripes. The bumpers and light bezels were also paint-matched for a more modern look.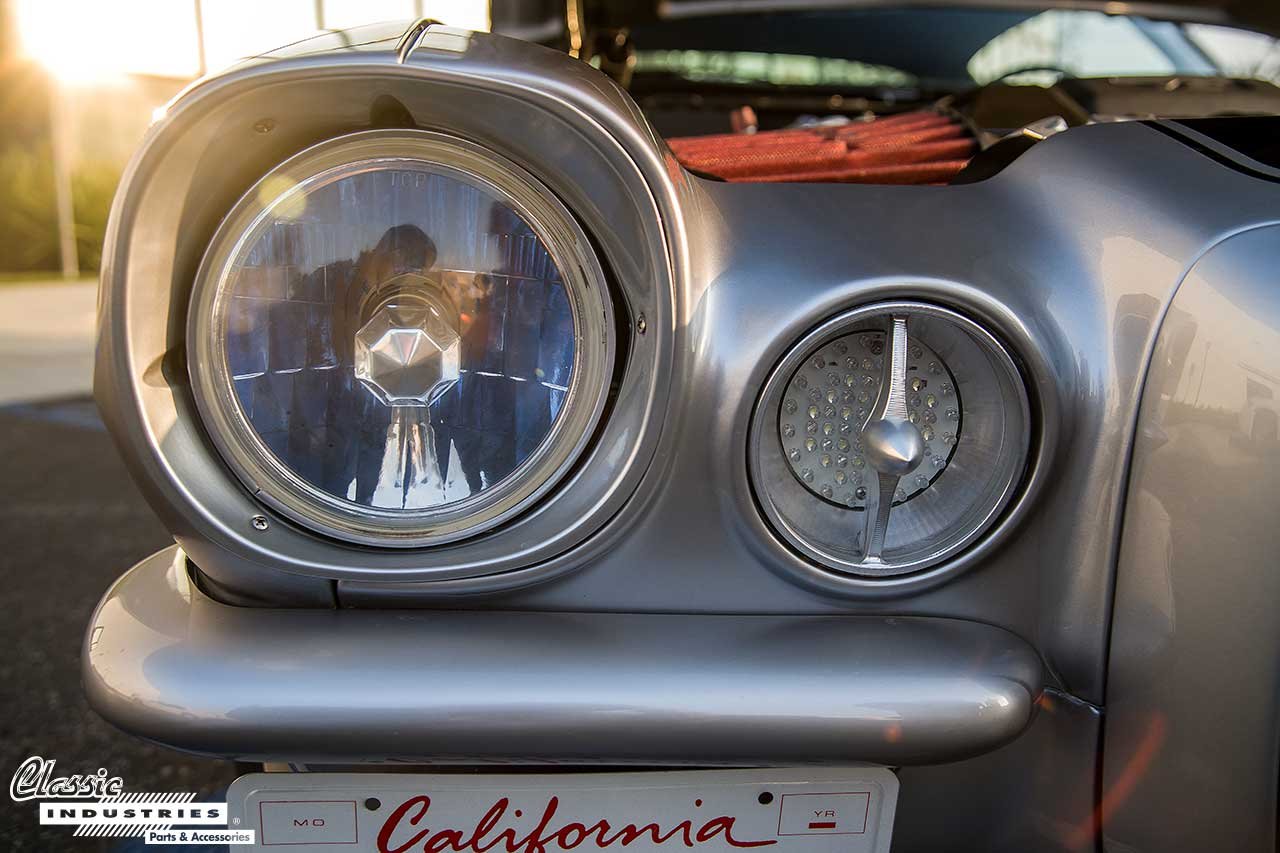 Inside the Camaro, an original-style appearance was maintained with a few exceptions. The classic four-spoke wheel with SS horn cap and factory-style gauge cluster are still present. A Vintage Air A/C control panel was also installed. However, the 5th-gen Camaro shifter, modern stereo head unit, and custom black and grey leather upholstery add a modernized feel to this '72 car.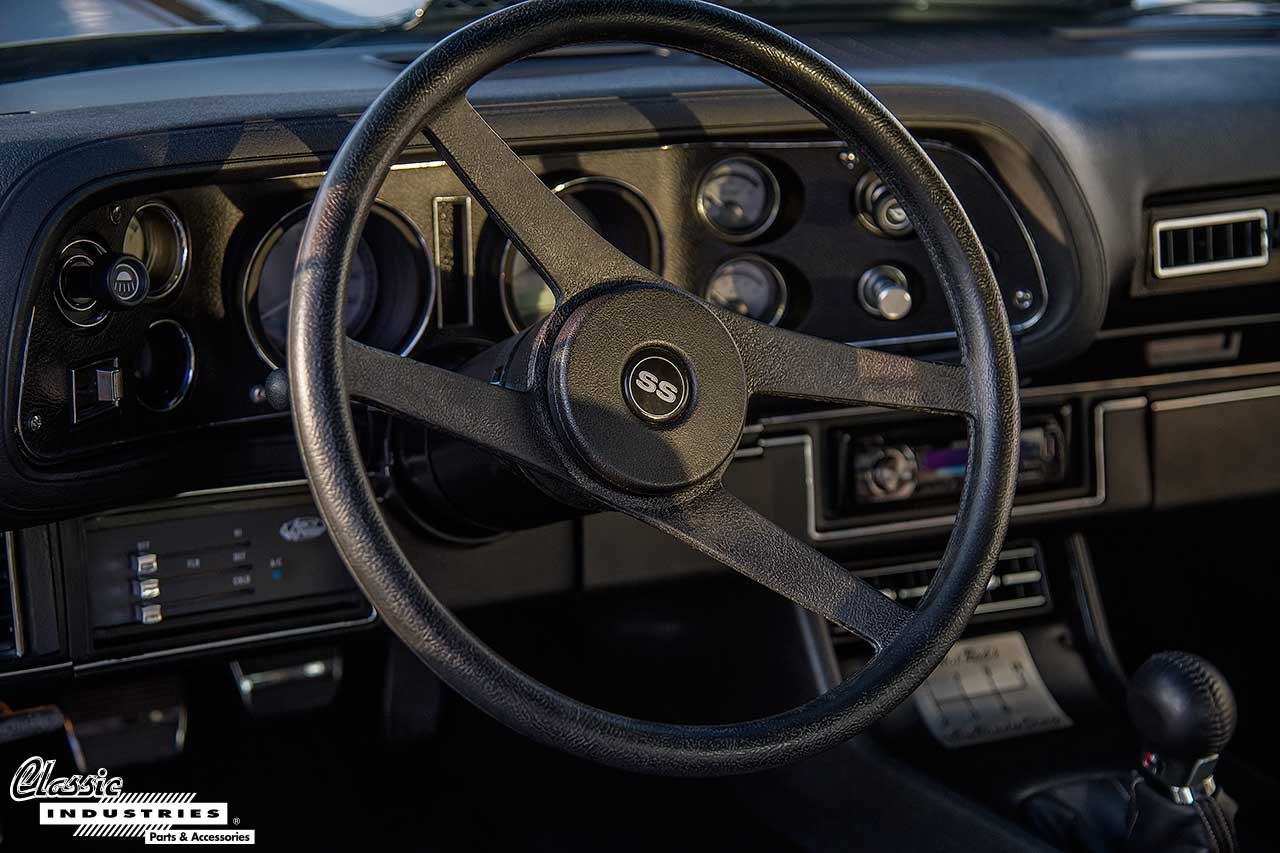 Black five-spoke wheels with sticky Kumho tires finished off this Camaro. Although Dave says he doesn't daily-drive this car, it's certainly a clean and tidy build that appears ready for daily use. We were glad to get a closer look at it while he stopped by to pick up parts.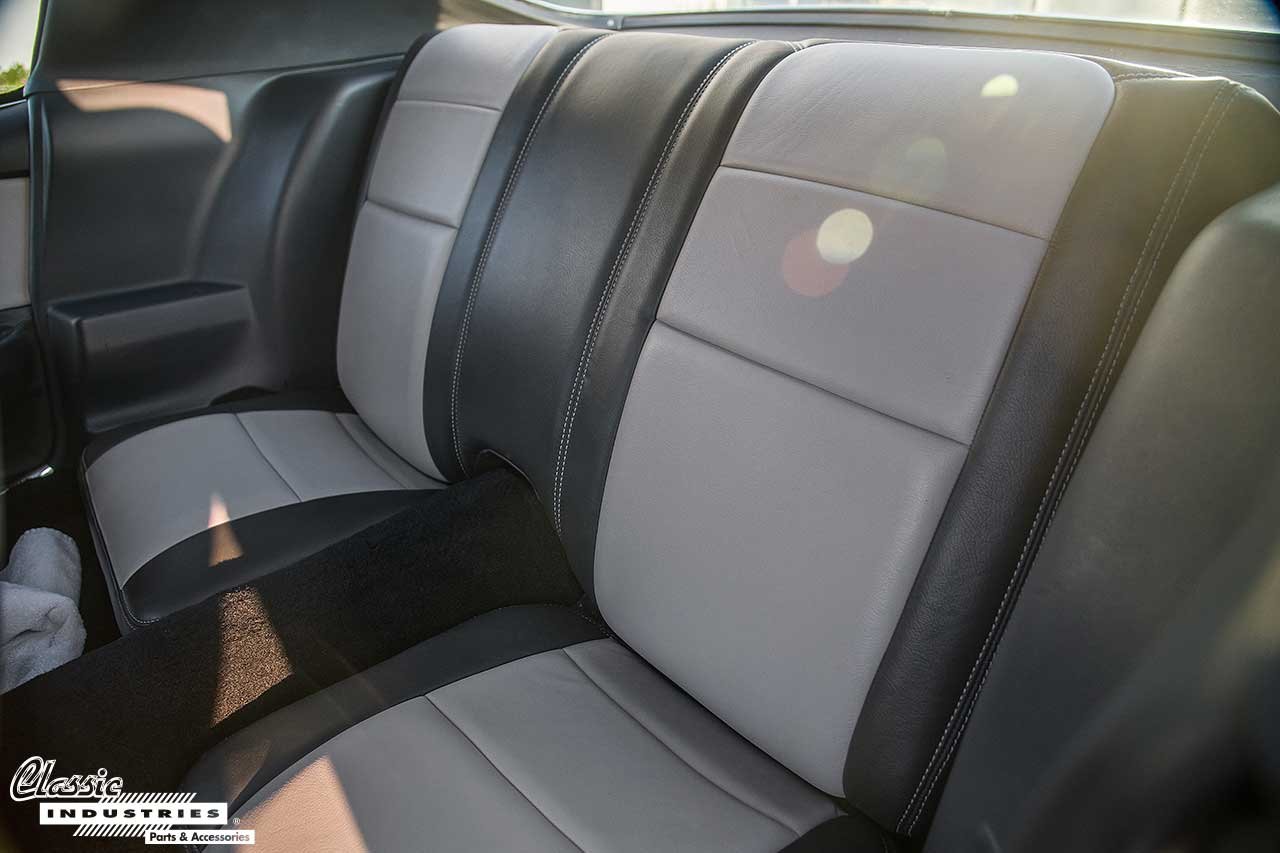 Whether you own a classic or modern Camaro, Classic Industries has the parts and accessories you need to rebuild or modify it into the vehicle of your dreams. Click the button below to get your free full-color Camaro parts catalog.