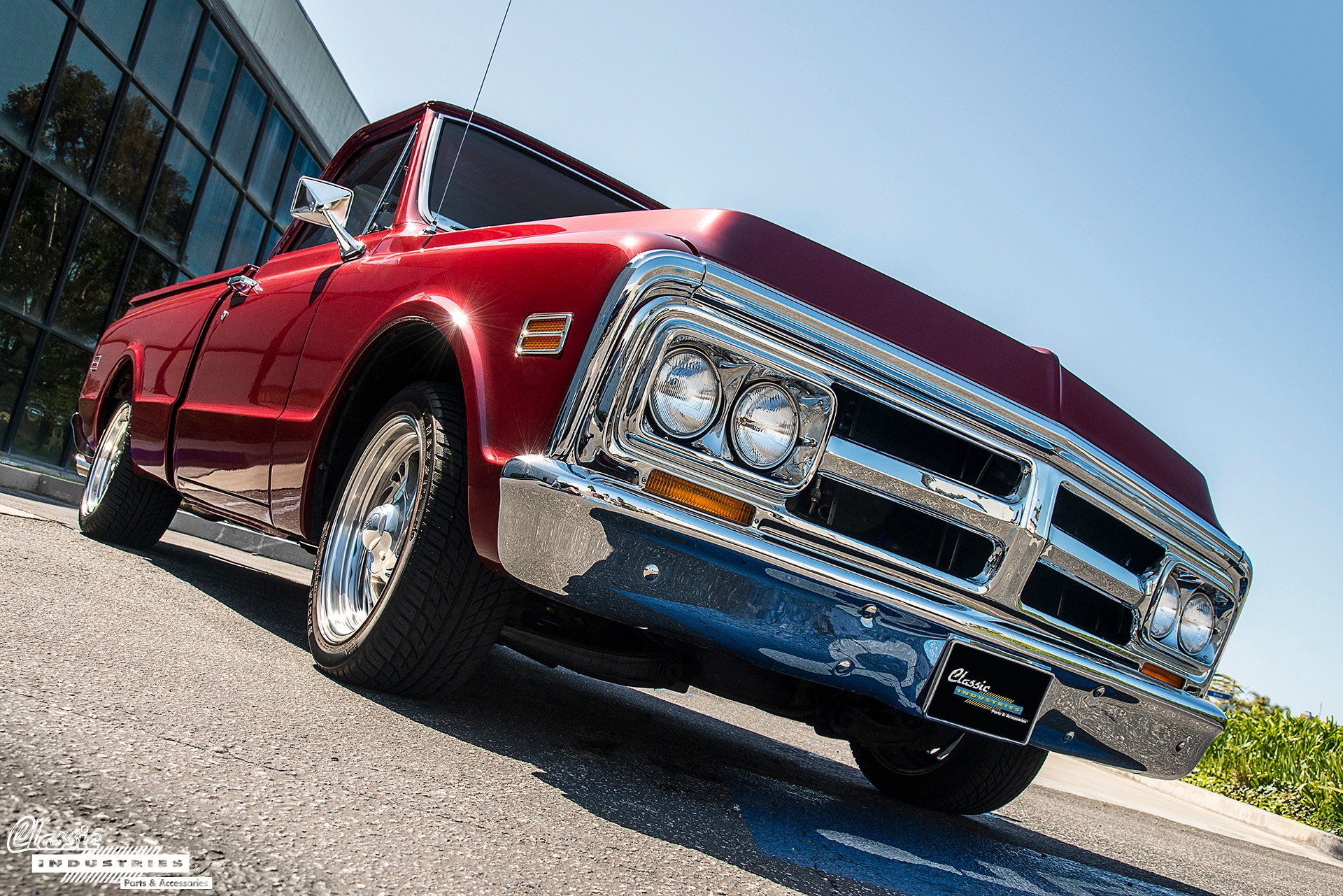 With its quad headlamps and distinctive crosshair-shaped grill, the 1967-72 GMC pickup truck diverges slightly from the appearance of its more-common Chevy sibling. These trucks exude classic style, even today, making them a popular choice for restoration projects.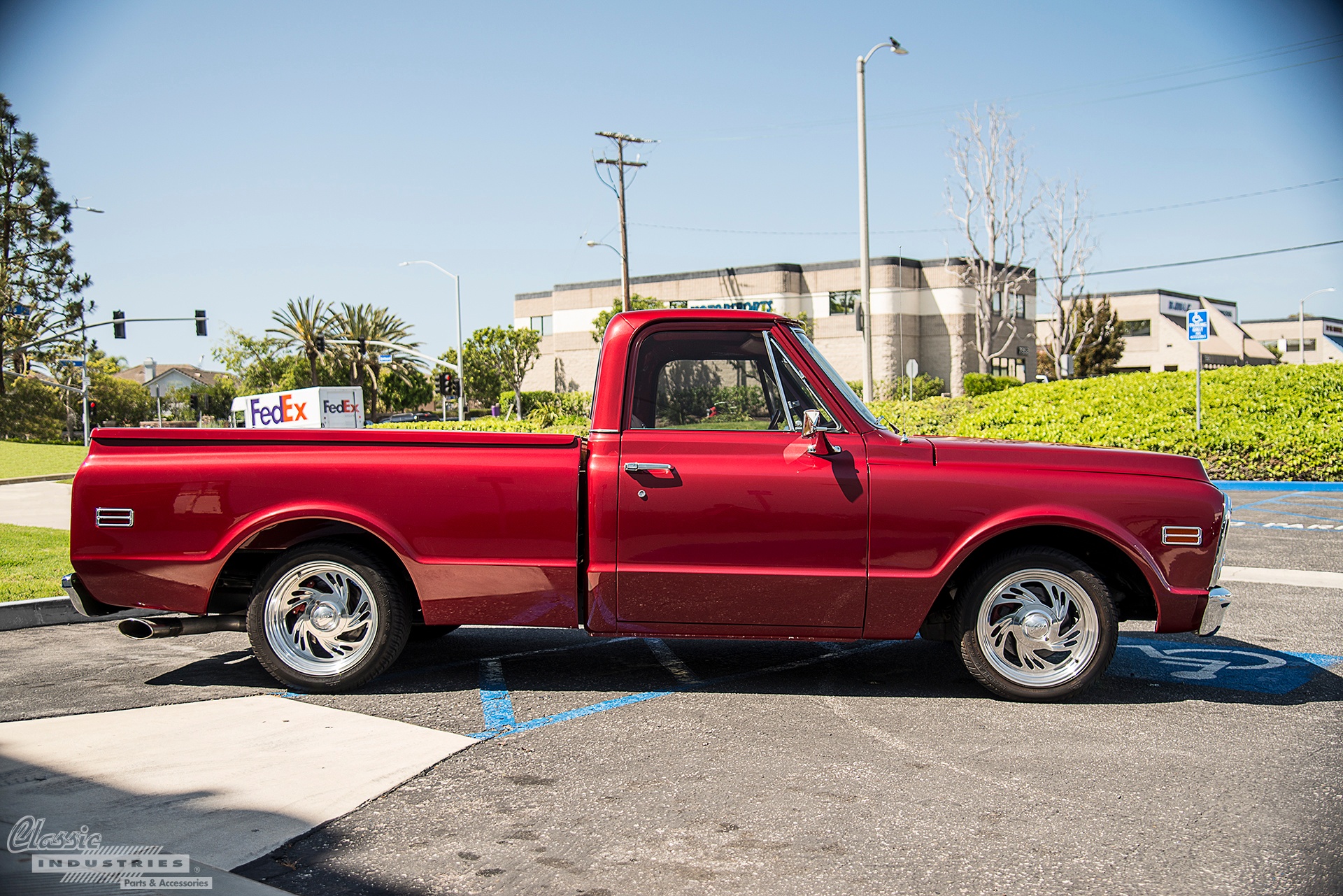 The 1971 GMC pickup seen here belongs to Kent Smith, of Lakewood, California. Kent tells us he has owned the truck for five years, working on it in his spare time. It has been a backyard project for him, and he has done most of the work on the truck without the aid of a third-party shop.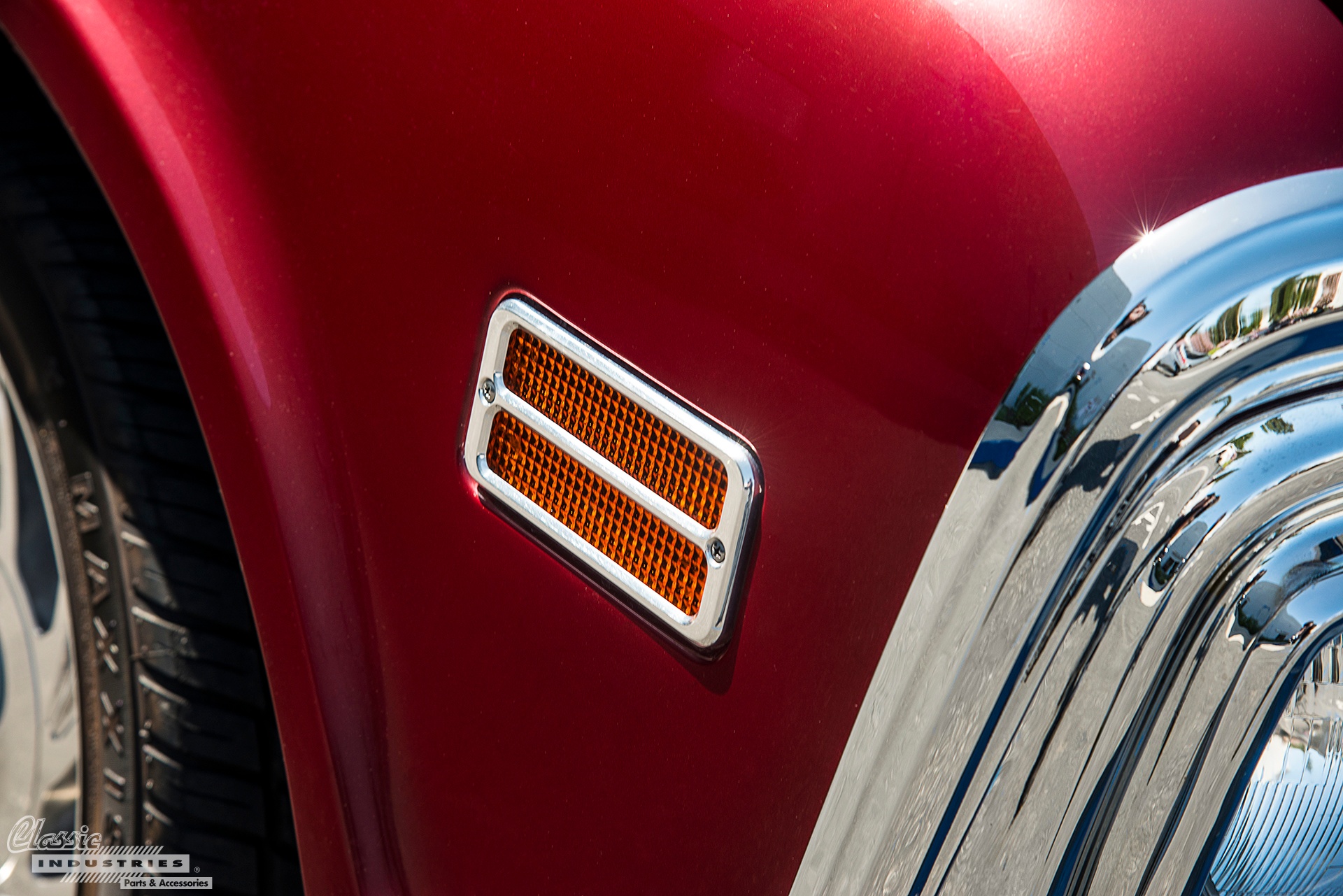 Kent's '71 GMC has been fully restored inside and out, with an array of tasteful modifications to take it to the next level. The first thing you'll notice is its deep, rich candy red paint, which glistens in the sun and turns a vivid burgundy in the shade.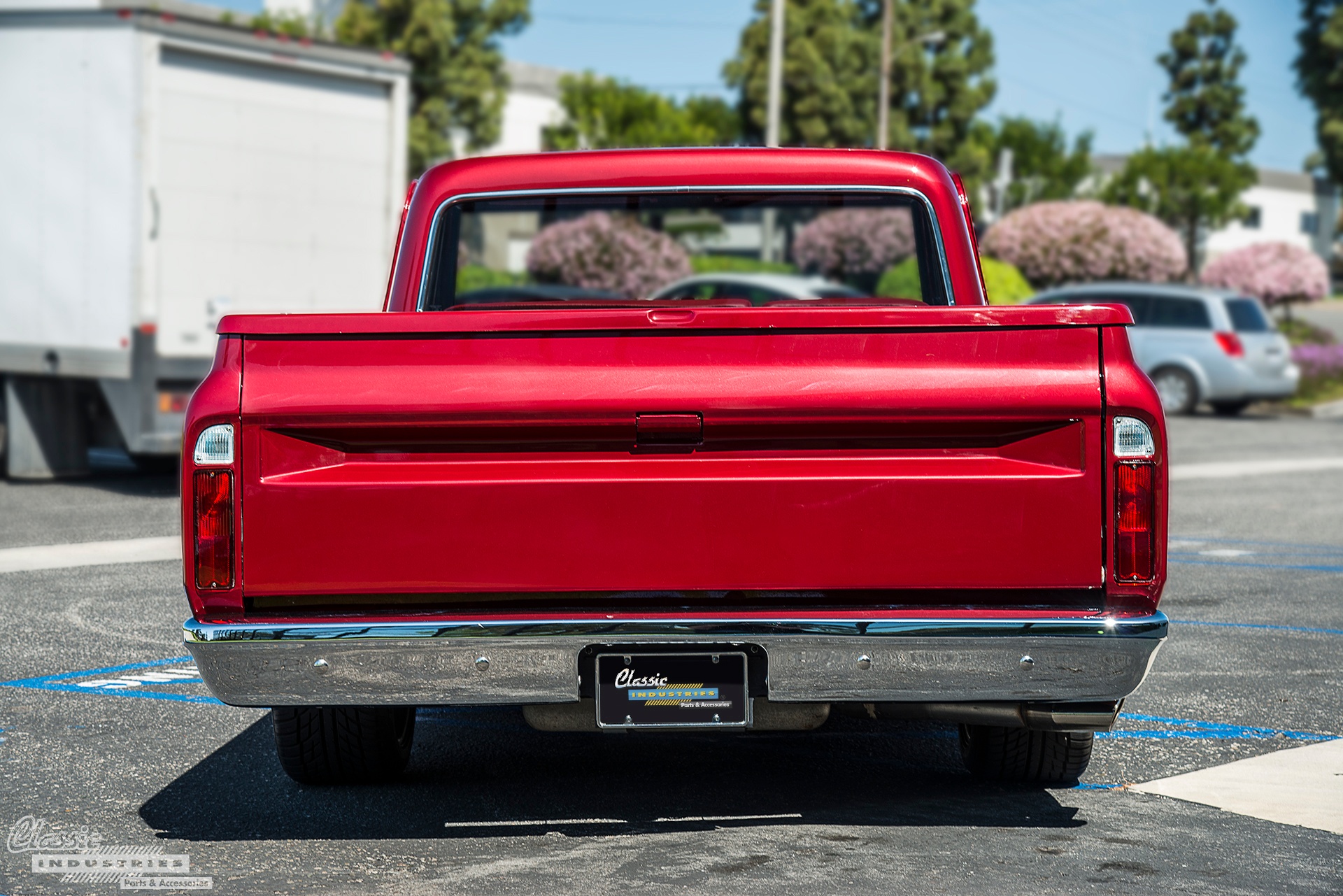 The truck rides on a lowered suspension and polished billet wheels, creating a custom street-oriented look but remaining functional for normal use. New chrome bumpers, trim, lighting parts, and a smooth tonneau cover for the bed also contribute to this appearance. Inside the cab, you'll find more chrome surrounding the white-face gauges, on the air vents, and covering the spokes of the aftermarket steering wheel.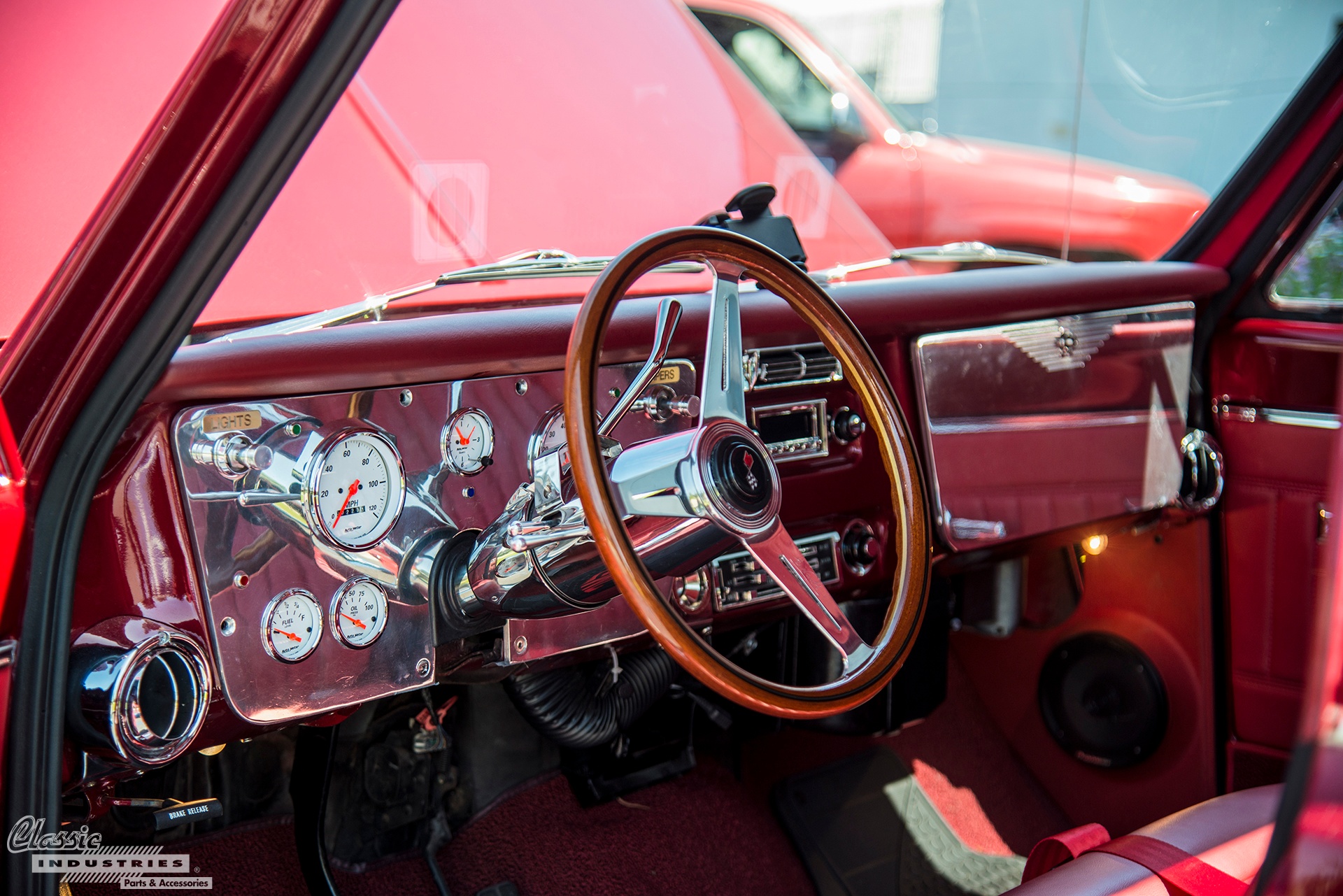 Under the hood of Kent's GMC, the original small block motor has been replaced by an LS1 V8 paired with a 4L60E automatic transmission. This powertrain gives the truck a modern feel and reliable performance for everyday use. Kent drives the truck on a daily basis, so it makes sense that this was a priority.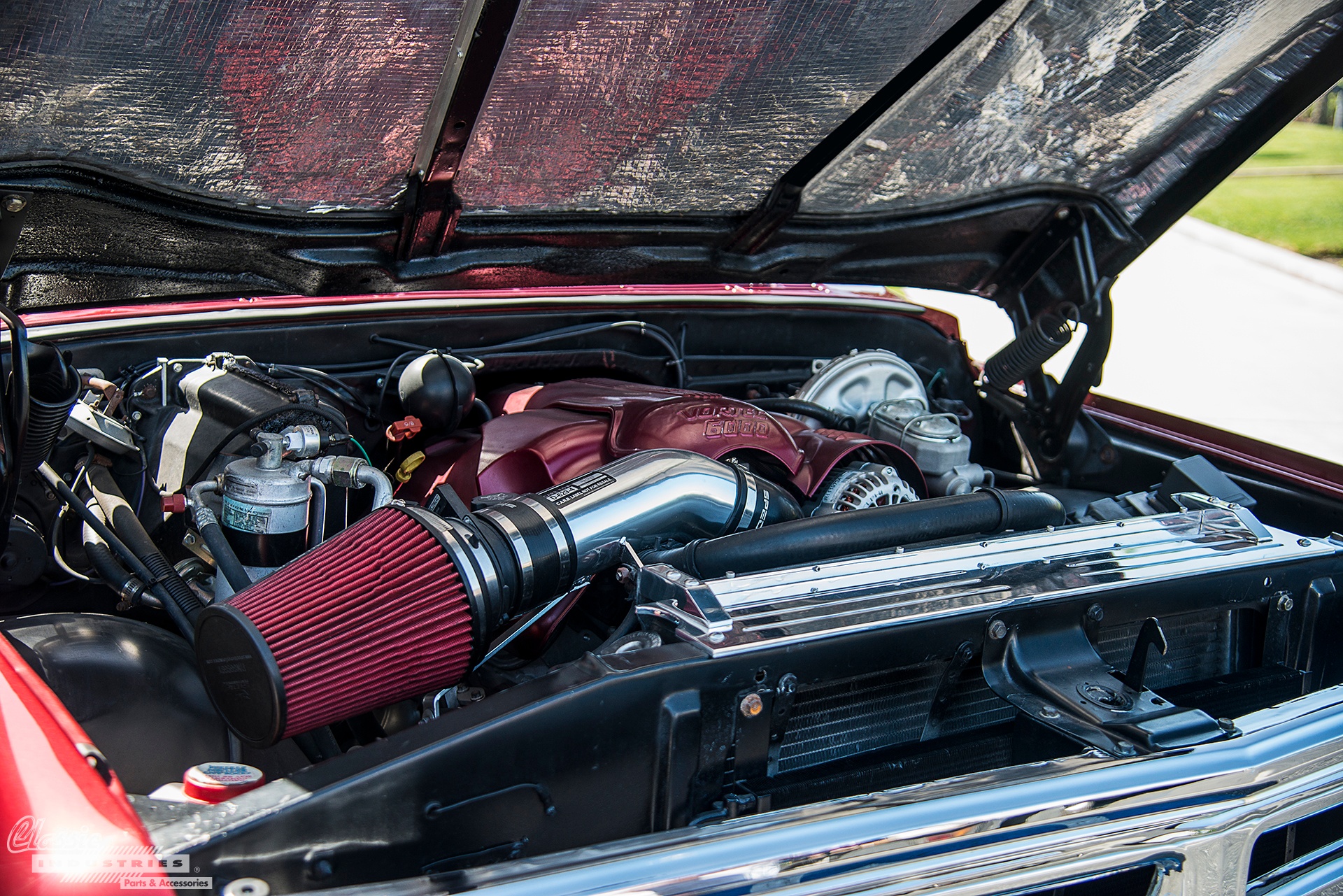 Kent loves cruising in his restored 1971 GMC pickup, whether it's to a local car show or on a mundane trip to the grocery store. No matter where he takes it, it puts a smile on his face -- and the faces of anyone else who spots this candy red classic.
If you own a classic GMC or Chevy pickup truck, Classic Industries has a huge selection of parts and accessories to help you restore it. Click the button below to get a free full-color GM truck parts catalog.