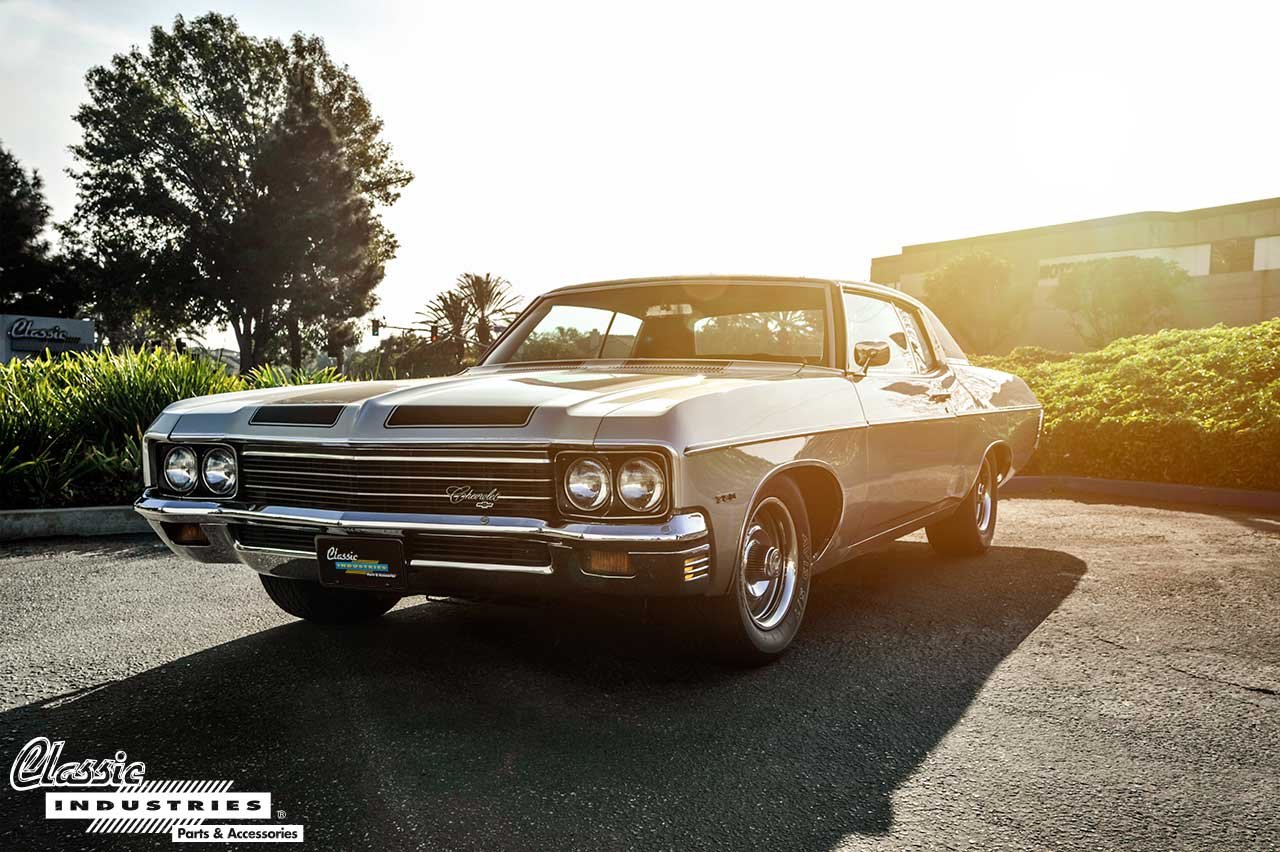 Starting in 1958 after the end of the Tri-Five series, Chevrolet cars received the moniker of Full Size Chevy. As this line continued into the 1970s, dimensions grew and these vehicles began to truly live up to their "Full Size" name. Specifically, the '70 Caprice measured in at 216 inches long, nearly 8 inches more than a long-bed C10 pickup from the same model year. Needless to say, these Full Size cars have an impressive presence on the road.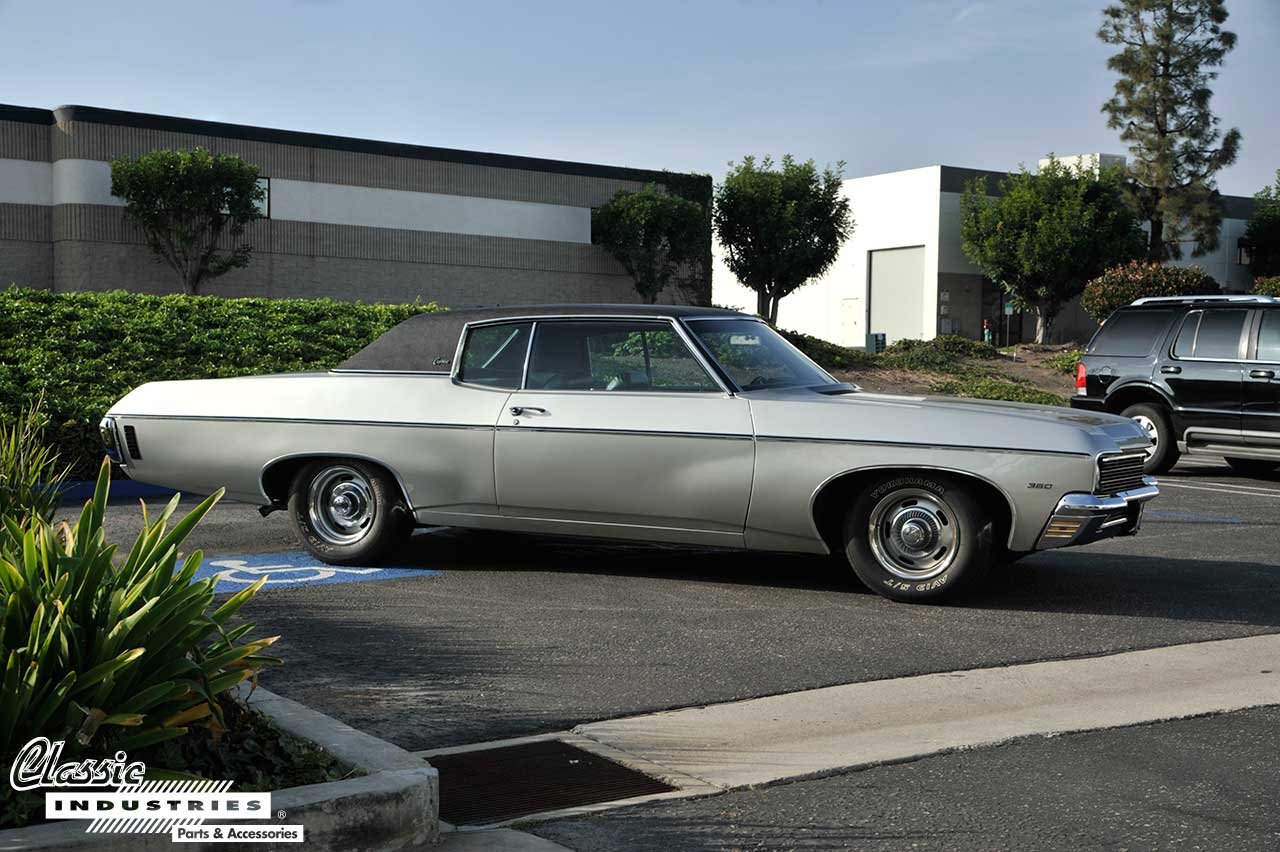 This 1970 Caprice Coupe belongs to Jeff Fairbairn, of San Pedro, California. When Jeff pulled in to the Classic Industries Retail Showroom parking lot in this sleek Chevy, we took the opportunity to talk to him and snap some photos.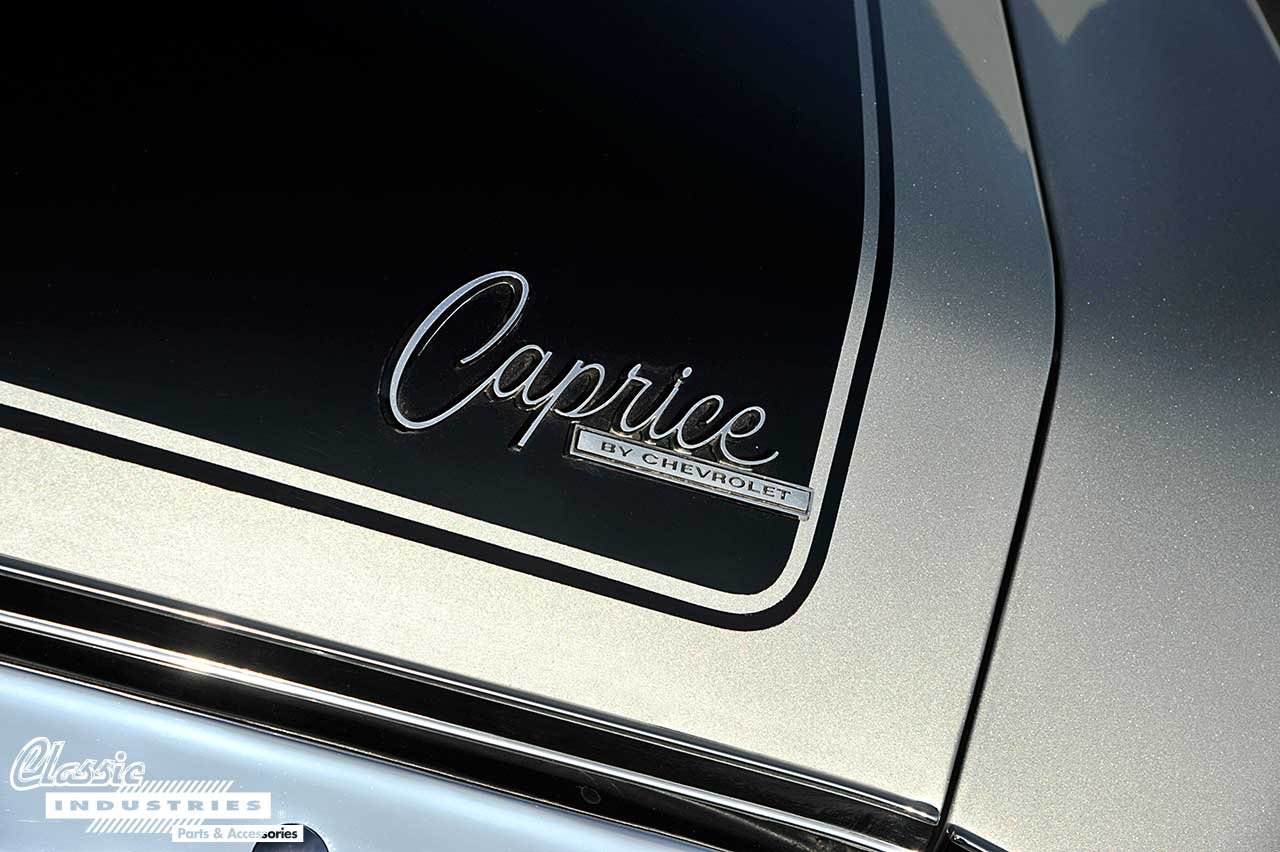 Jeff is the second owner of this Caprice, and uses it as his daily driver. The car has been completely restored, with bright chrome bumpers and trim, emblems, lighting, and glass. Its sheetmetal was repainted in metallic silver with black racing stripes, and new black vinyl was applied to the roof.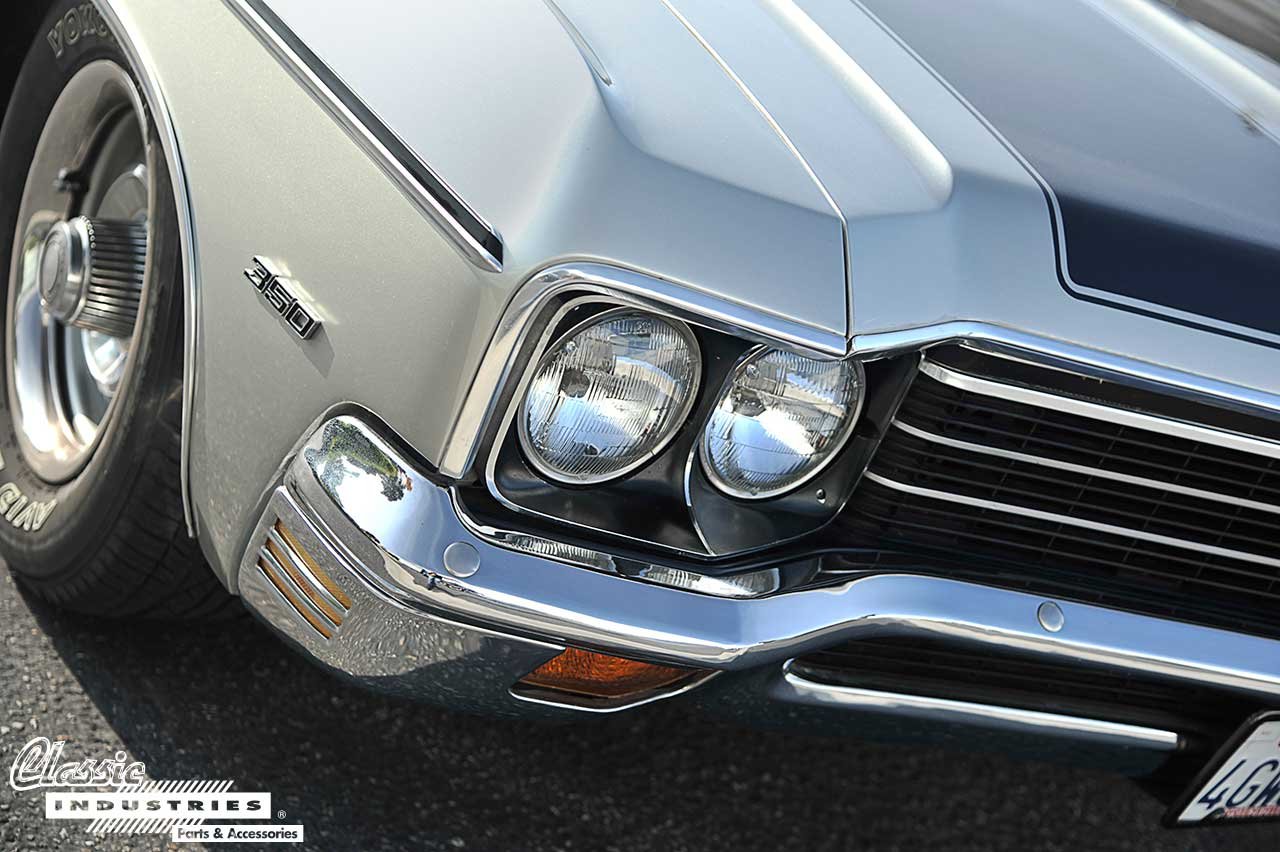 The Caprice came standard with a 350ci small-block V8, and Jeff's car retains this same engine, which has been upgraded with a chrome air cleaner, performance carburetor, and MSD ignition. The engine is mated to a TH-350 automatic transmission.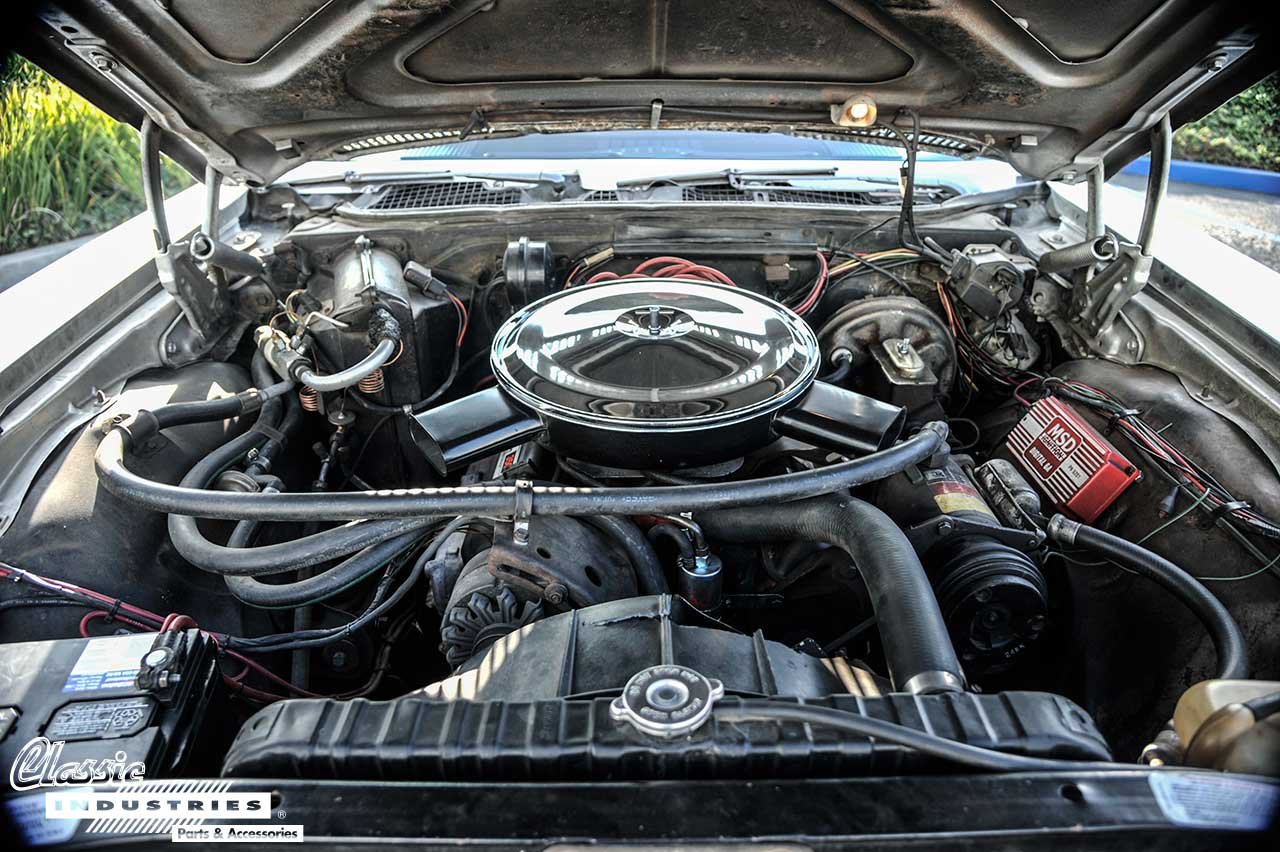 Jeff's Caprice is a perfect cruiser for long road trips, and the upgraded small-block provides the power it needs to get up and go. Jeff says he loves driving it, and thanked us for "all the good stuff" he's found for it in the pages of the Classic Industries Full Size Chevy catalog.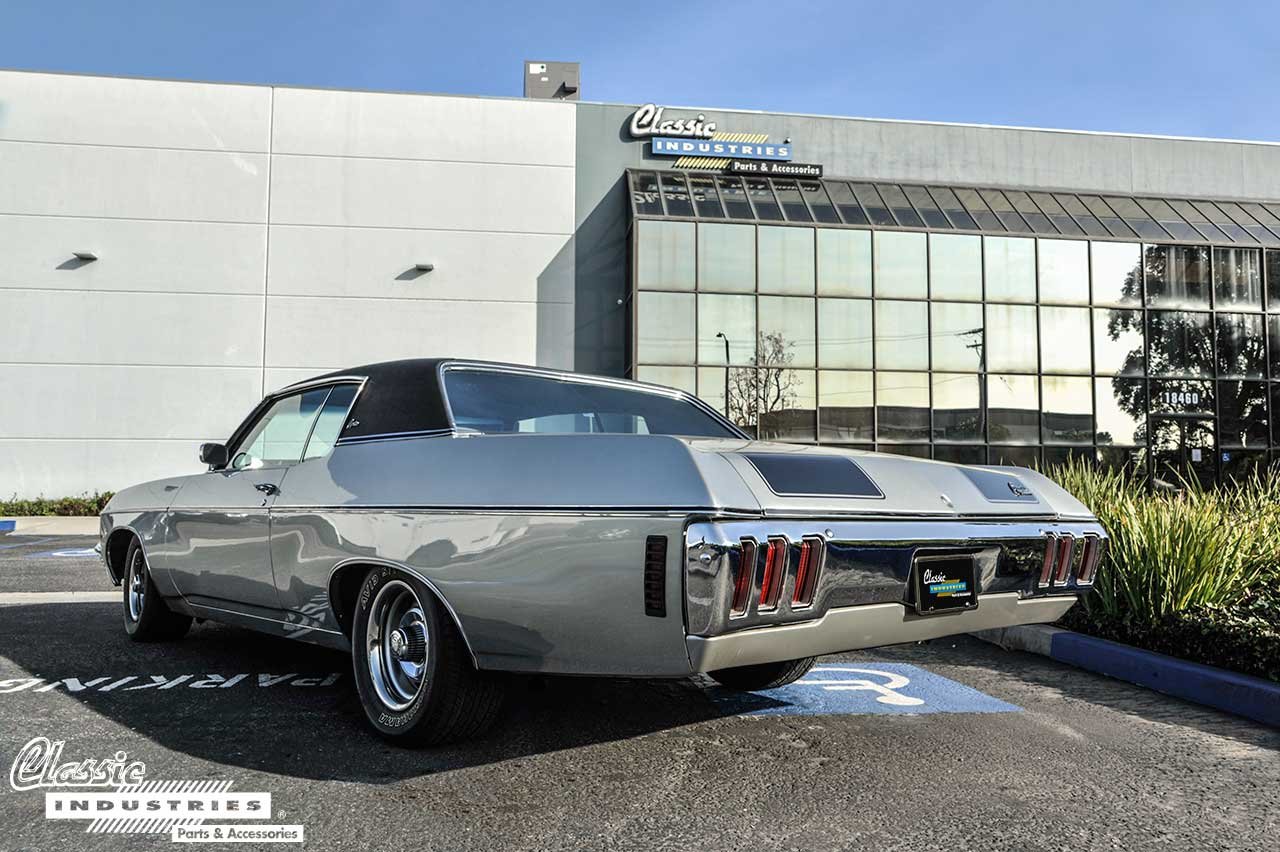 If you own a 1958-1996 Caprice, Impala, Bel Air, or Biscayne, our catalog offers the restoration parts, maintenance items, and performance upgrades you need. Click the button below to get your free full-color Full Size Chevy catalog.