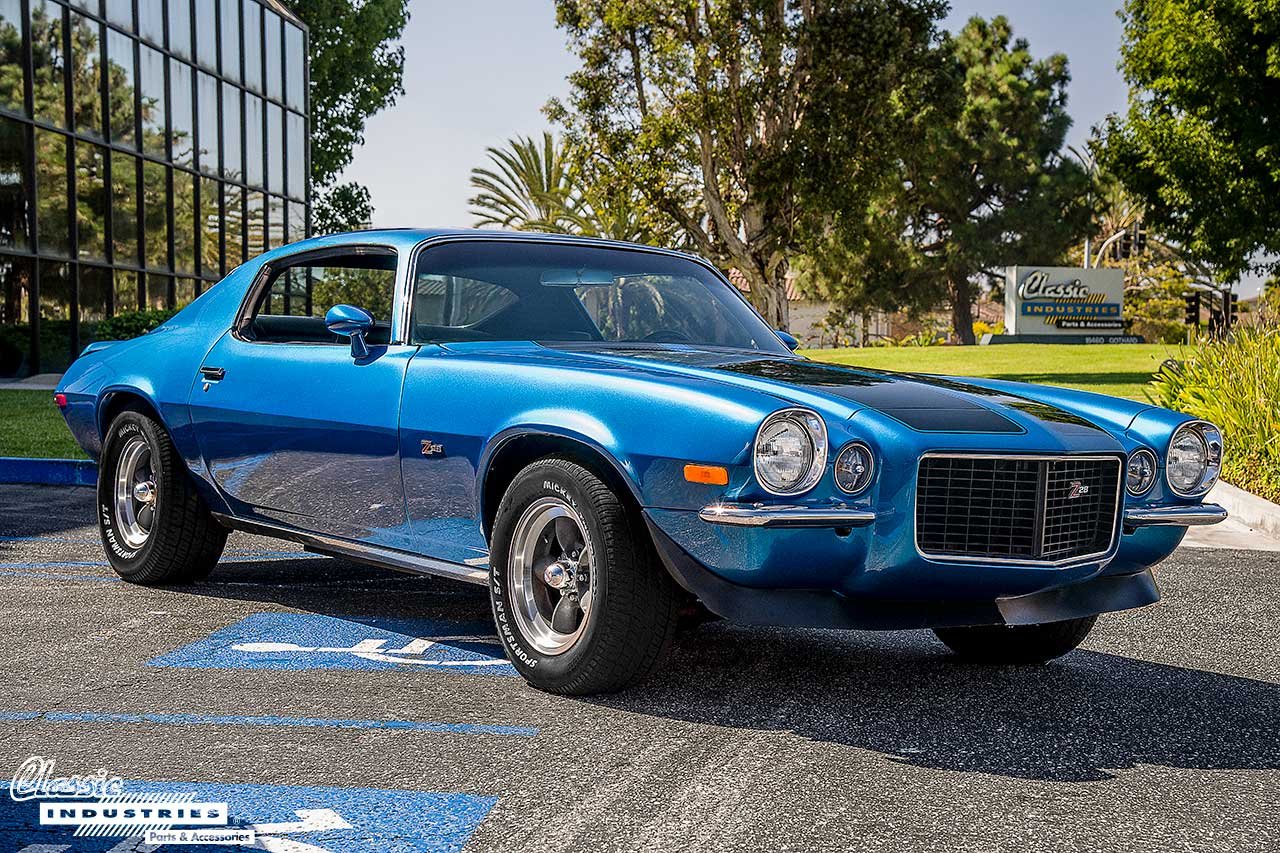 As far as we're concerned, every model year of the Camaro is a great one, but certain years are especially beloved by the car enthusiast community for their groundbreaking style and legacy. 1970 was one such year, since it marked the beginning of the second generation of this iconic vehicle. The previous three years had set a high bar for success, but GM still produced a car that lived up to the expectations. Even today, you don't have to be an automotive expert to see this beautifully-restored '70 Z28 and know it's something special.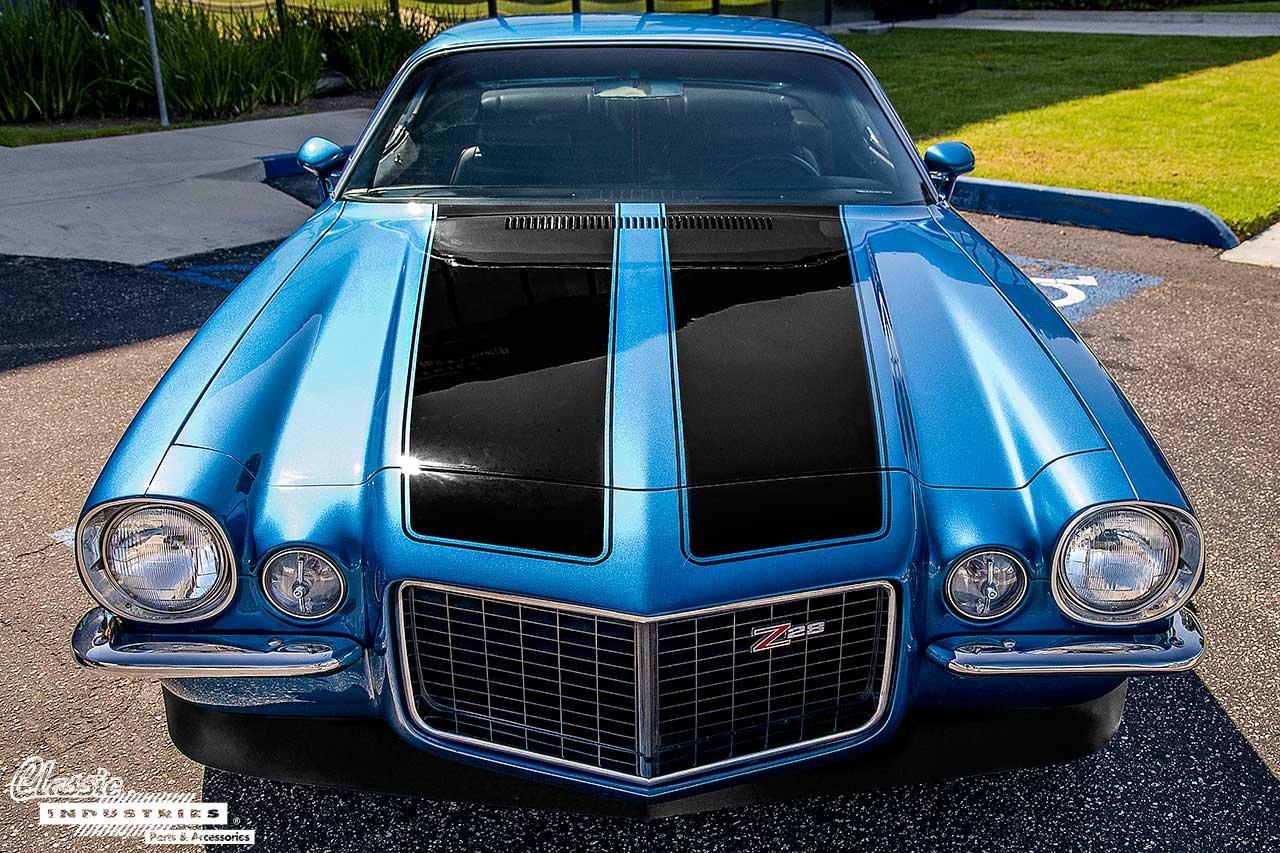 This Z28 belongs to Angelo Corello, of Torrance, California. Those of you who follow us on social media may recognize it from one of our posts last month. We spotted it at our Scratch & Dent Blowout Sale when Angelo arrived to browse the discounted parts on display. We took the opportunity to snap some photos of it and chat with him about its history.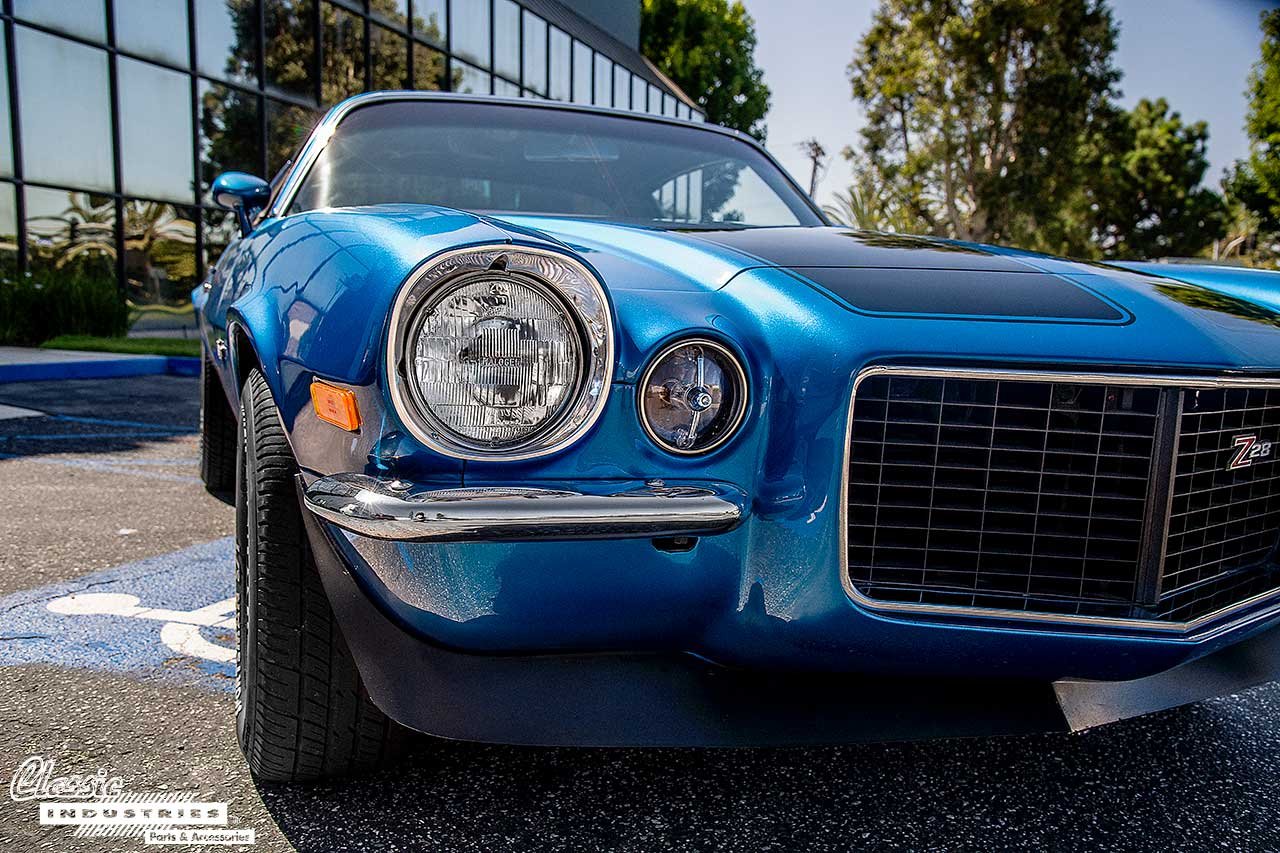 Angelo tells us that he bought this Camaro 7 years ago. At that time, the sheetmetal panels had already been smoothed and painted in this beautiful metallic blue color, with black racing stripes on top. Although the exterior was mostly finished, the interior and mechanical parts still needed some work.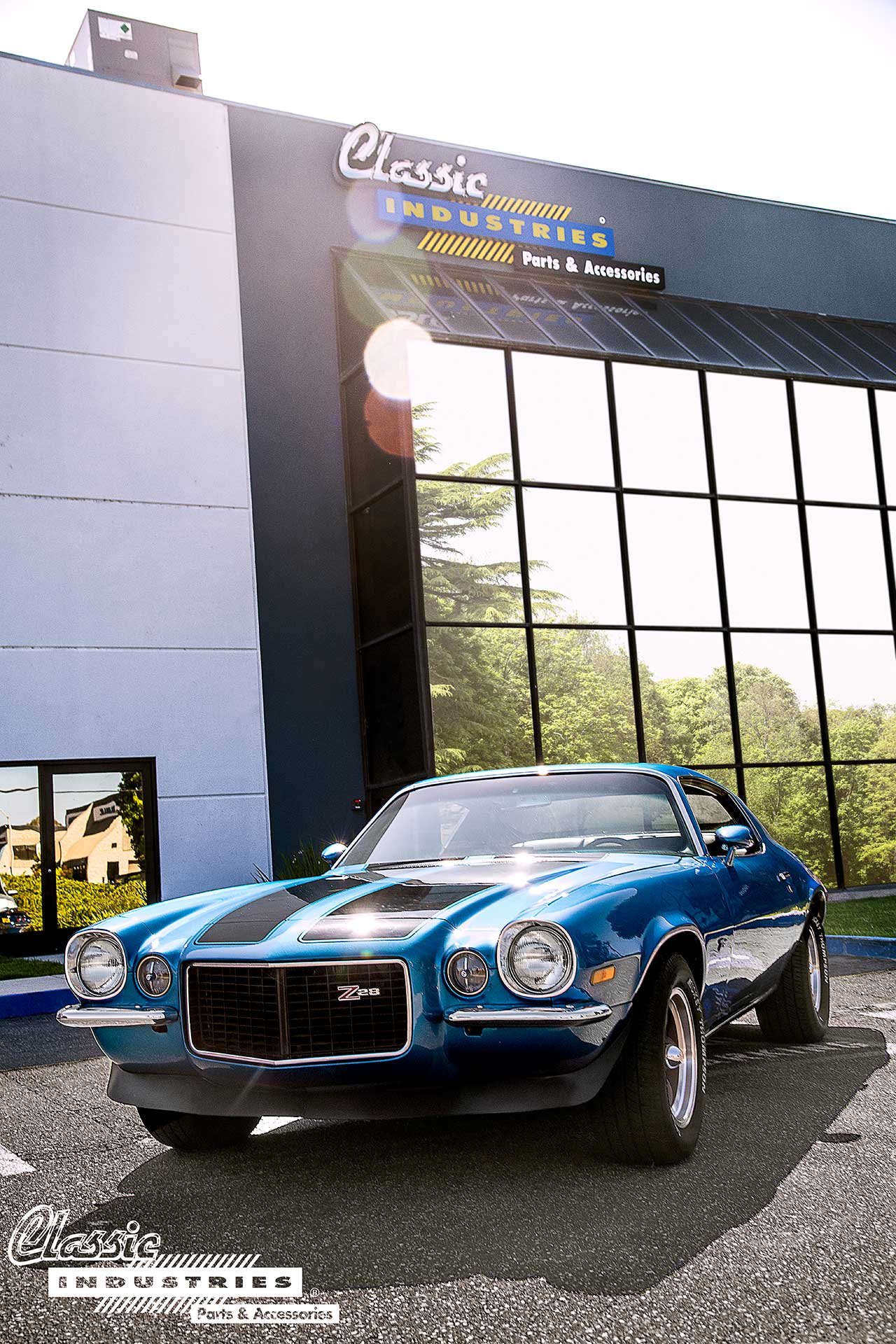 Angelo put in a rebuilt 350ci V8 and 4-speed transmission, and also fully restored the suspension to ensure this Camaro handles and performs like new again. It rides on a set of American Racing wheels and Mickey Thompson tires. The interior was also restored with new carpet, upholstery, dash pad, and many other parts.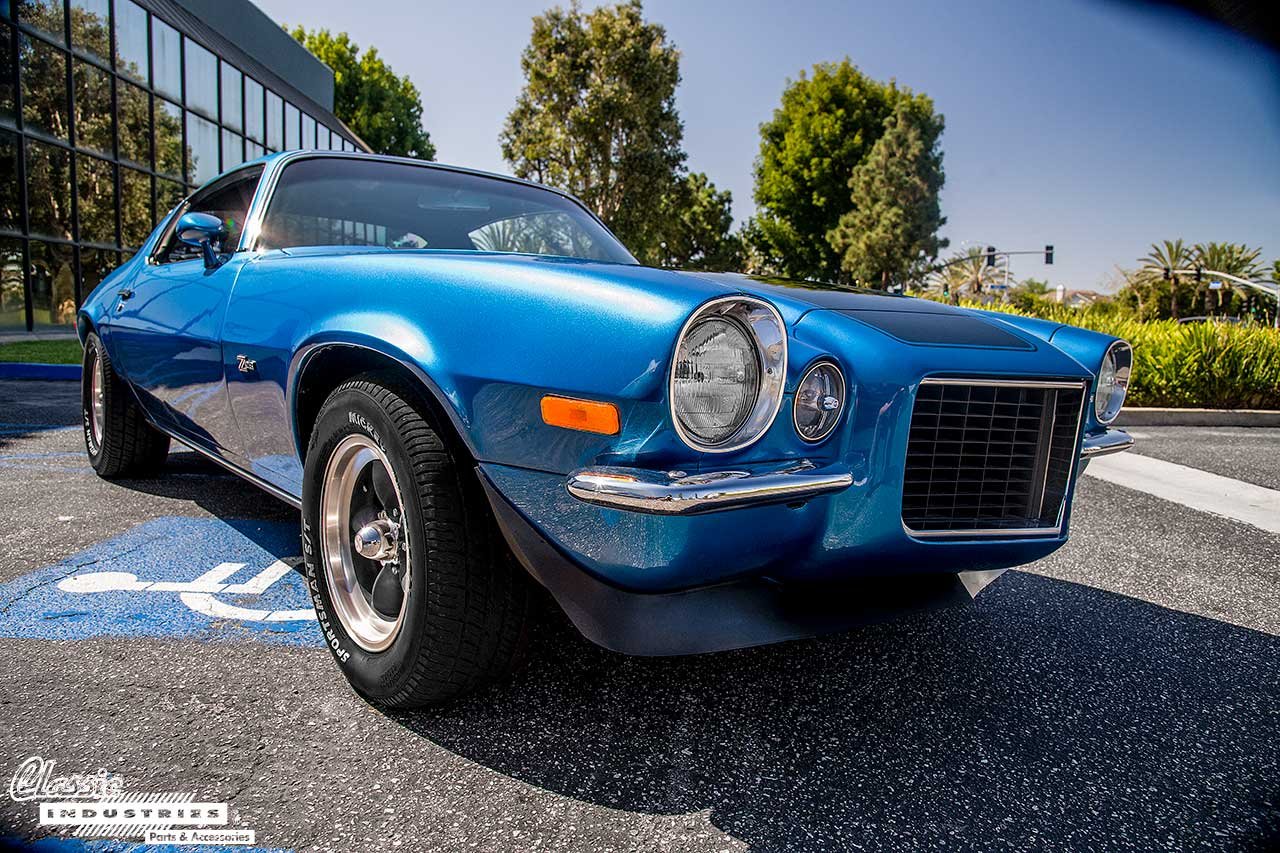 When we asked him if he had any feedback about the parts he got from us to complete this project, Angelo said Classic Industries is the "best and only place to buy restoration parts." We're thankful to have him as a customer, especially since it means we get to admire his Z28 in our Retail Showroom parking lot on a regular basis.
If you're restoring your Camaro, no matter the model year or generation, Classic Industries has the parts and accessories you need to accomplish your vision. Click the button below to get your free full-color Camaro restoration parts catalog.