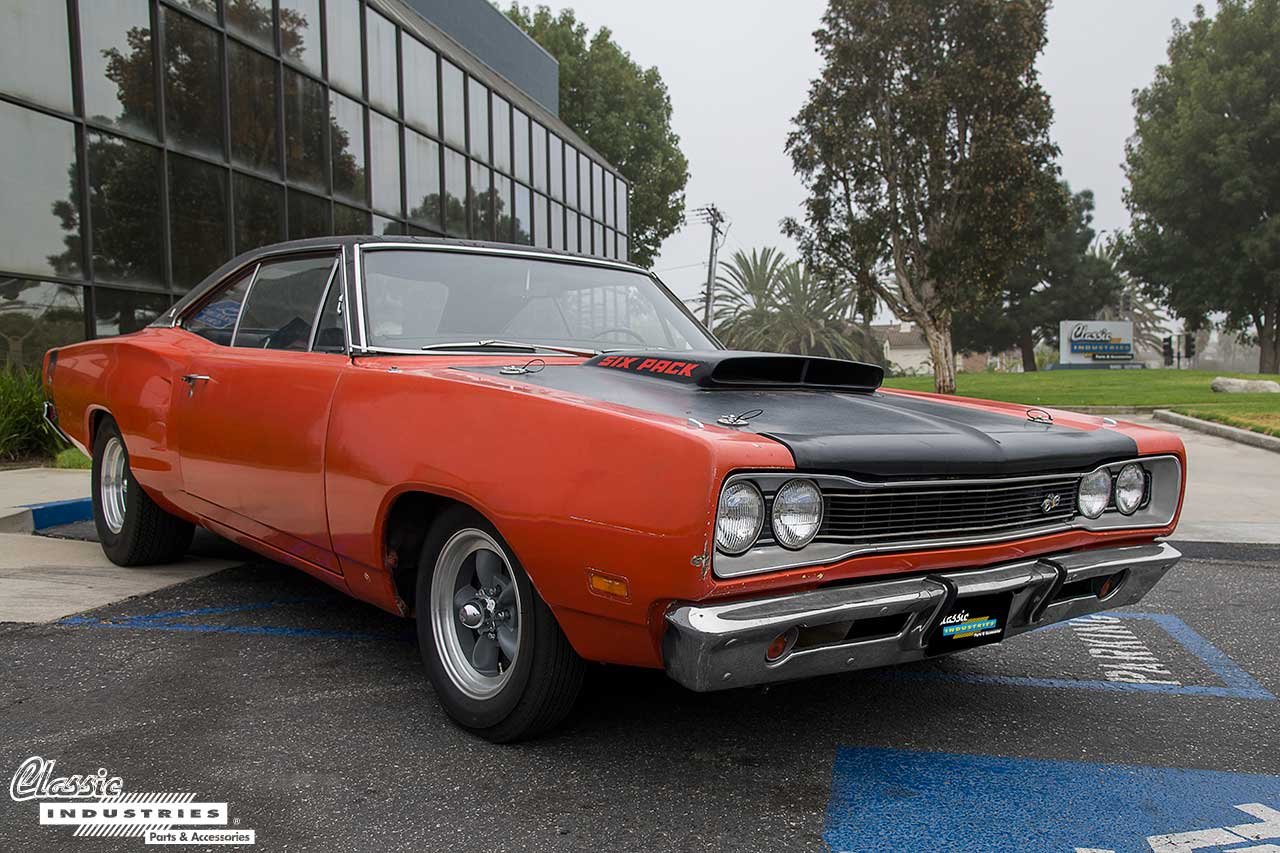 Classic muscle cars were built for speed, whether it was at the drag strip, on a road course, or between stop lights on the street. These days, with many of them restored to immaculate condition and prices climbing higher for preserved examples, it's understandable that most of these cars live more relaxed lives than they did in the '60s and '70s. However, Chris Thompson still takes his 1969 Super Bee on cross-country road trips and often puts the pedal to the metal at the track. Every horsepower under the hood of this muscle car still gets used to the fullest.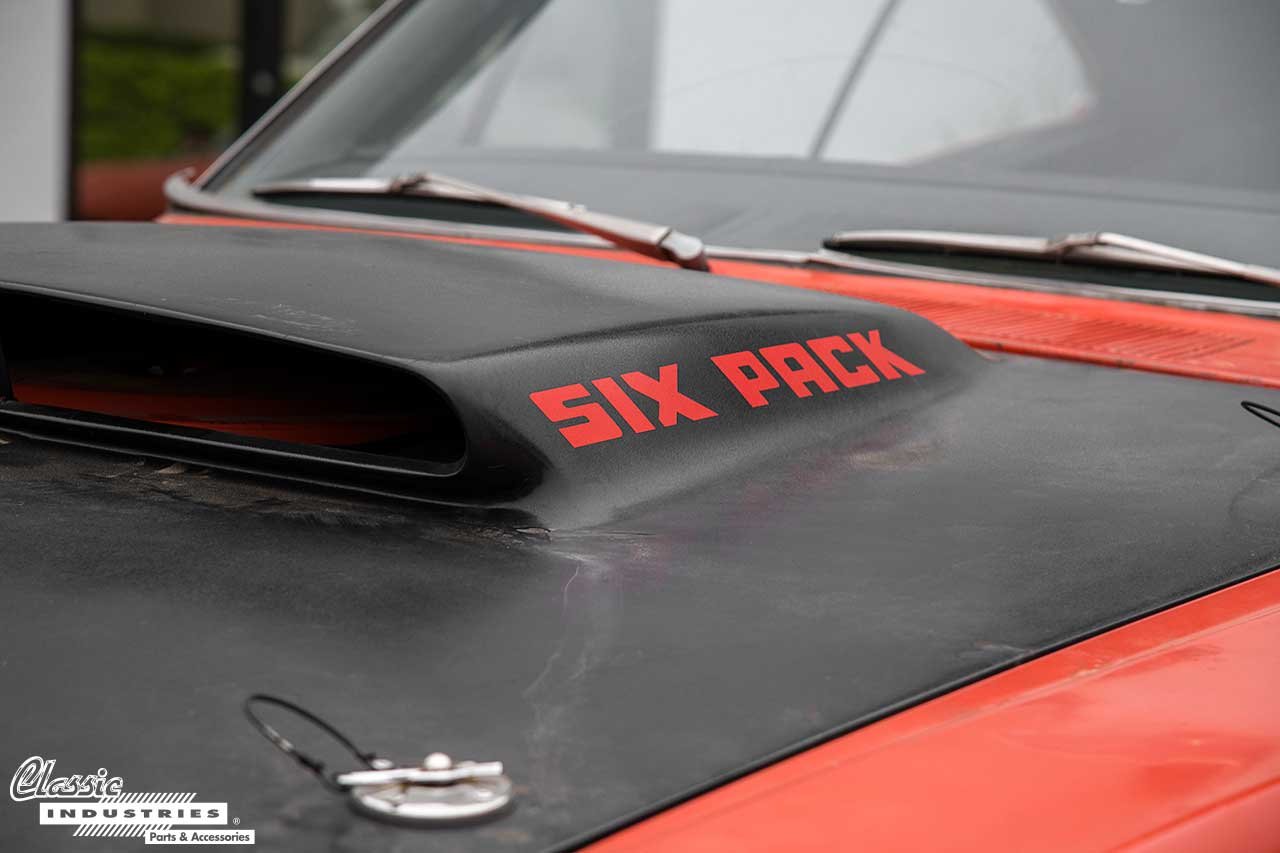 Chris told us that he has owned this 1969 Super Bee for more than 10 years. It remains mostly unrestored, but he drives from his home in Santa Ana, CA, to our Retail Showroom in Huntington Beach when he needs assorted reproduction parts and maintenance items. The car is powered by the famous 440 Six Pack motor, and its satin black hood with large scoop make this fact clearly apparent.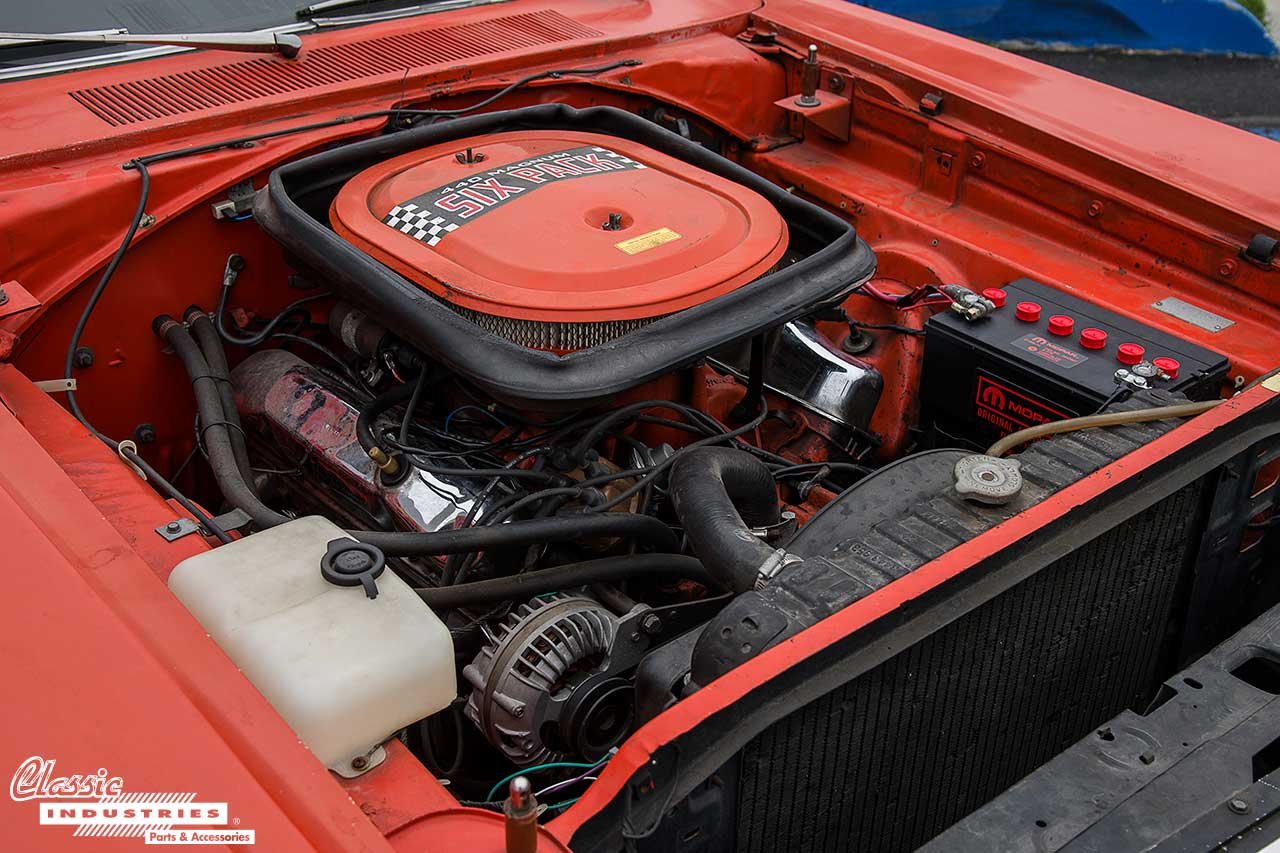 Some parts in the engine bay show signs of age, but that's a natural byproduct of a car that's been used frequently. Mechanically, the 440ci V8 runs smoothly, and has been maintained with items such as an original-style Mopar battery.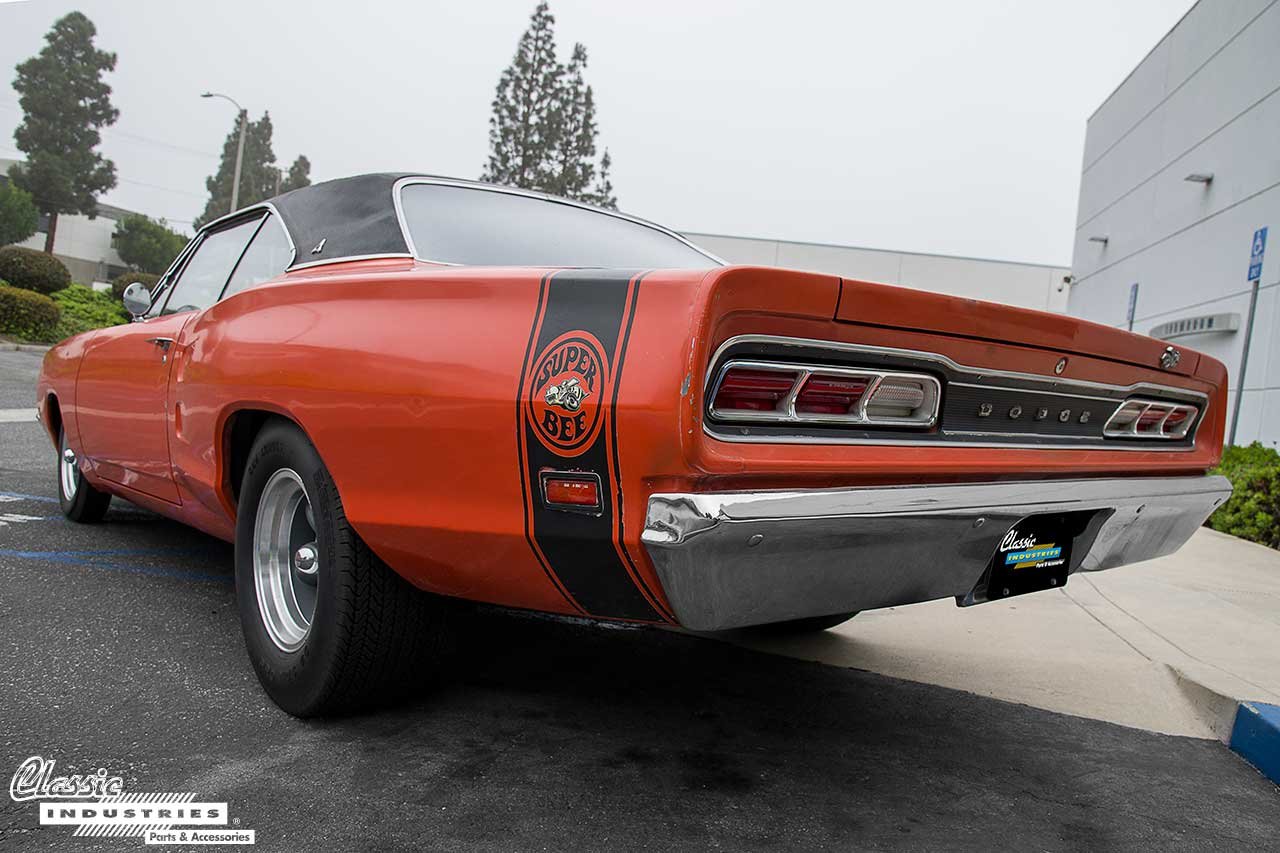 The exterior of this Super Bee is Hemi Orange with original-style graphics on the quarter panel and a black vinyl top. The trim, emblems, and lights are in good shape, but a few chips in the paint indicate that Chris hasn't set out to fully restore it to showroom condition.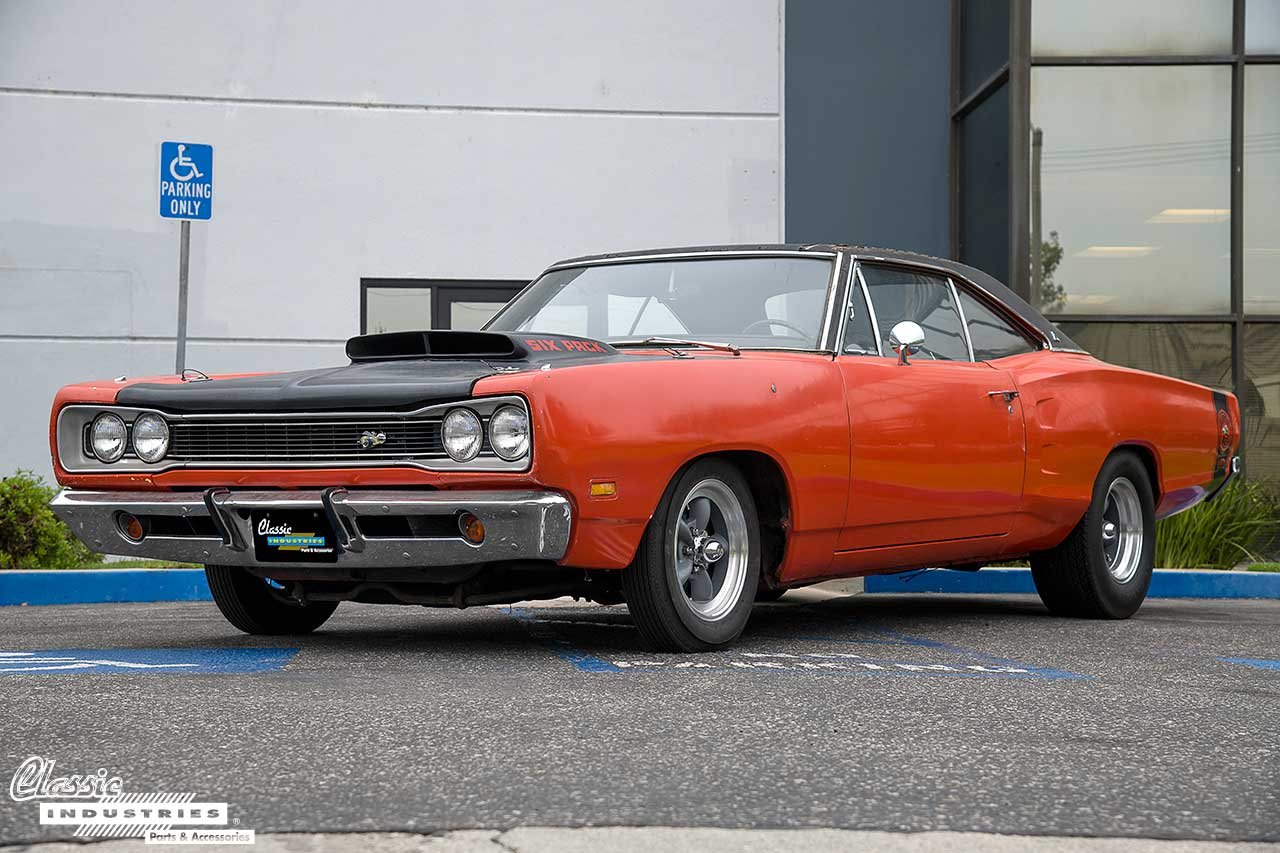 Chris says he has raced his Super Bee at tracks throughout the western United States, and told us that his current best time on the 1/4 mile is a 12.90 @ 110mph. He enjoys every minute with his classic Mopar muscle car, and when he needs parts for it, he knows he can turn to Classic Industries.
If you own a classic A, B, or E-body Mopar car that's in need of maintenance or a full restoration, be sure to check out the Classic Industries Mopar parts catalog to find what you need. Click the button below to get your free full-color Dodge and Plymouth restoration parts catalog.