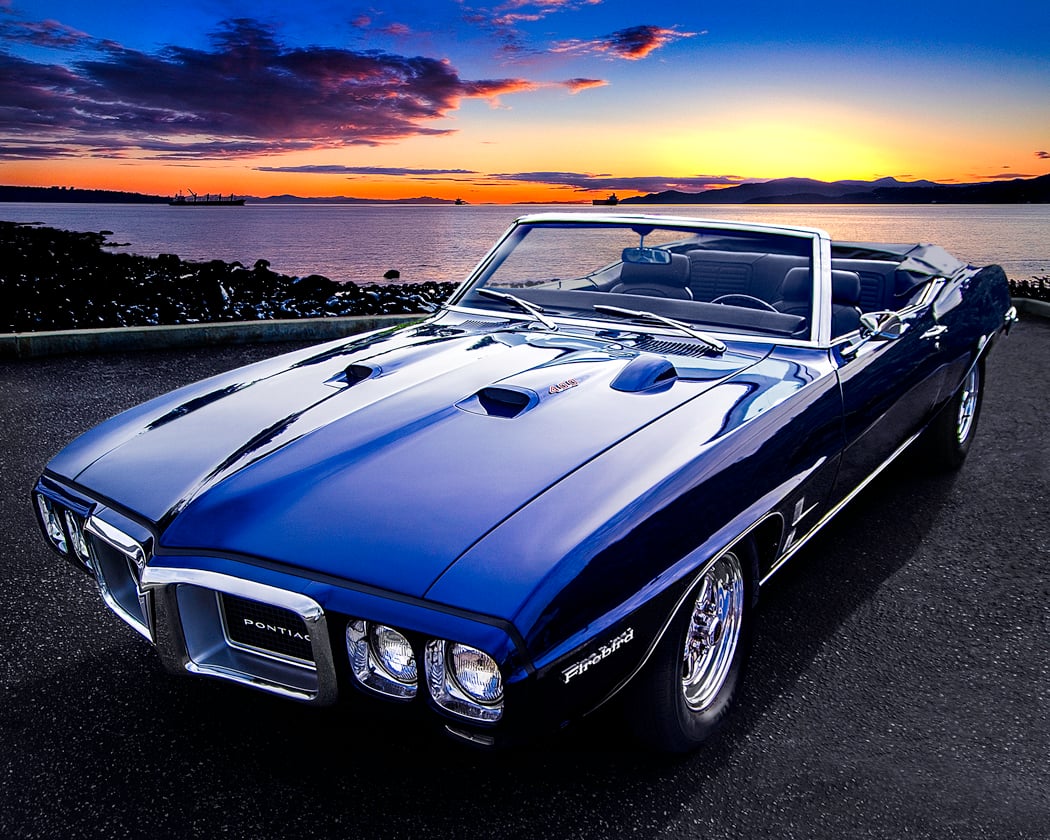 My Firebird was built in Norwood, Ohio. The original color was Verduro Green. She sports a power top, power disc brakes, rally gauges, standard interior with a wood grain steering wheel, and dash face. The engine's backed by a Turbo 400 transmission, 2,800-rpm stall converter, with all that torque transferred to 3.42 gears stuffed in a 10-bolt rear end that was donated from a 79 Trans Am. The engine is the factory, numbers matching 400 that has been stroked & bored to 468 cubic inches of V8 power. The hydraulic roller cams have .623 degrees of lift and .240 duration. The Edelbrock cylinder heads and intake have been ported. There's also a beaudacious 950 cfm Holley four-barrel carb, two-inch Doug's headers, forged steel rods, forged pistons and nitrided crank in the mix for this prodigious mill. As far as the numbers go, the engine has 11.0:1 compression, makes 600-horsepower and 640-lb.-ft. of torque on 91 octane pump fuel. The paint scheme is the LeMans Blue hue from a 2006 Corvette.
I am the third owner of the vehicle, and I purchased it in 1985 for $2,700. Since then, with the assistance of Classic Industries and their helpful staff, I have spent countless hours and dollars restoring it from the ground up. Classic Industries has provided me with items such as sheetmetal, interior, chrome trim, wiring, fuel system components, suspension, convertible top and assembly, etc. At this point it is about 99% restored. A few more pieces here and there, and it will be complete.
Thanks Classic!!! I couldn't have done it without you!
Jason Alexander
Brea, California