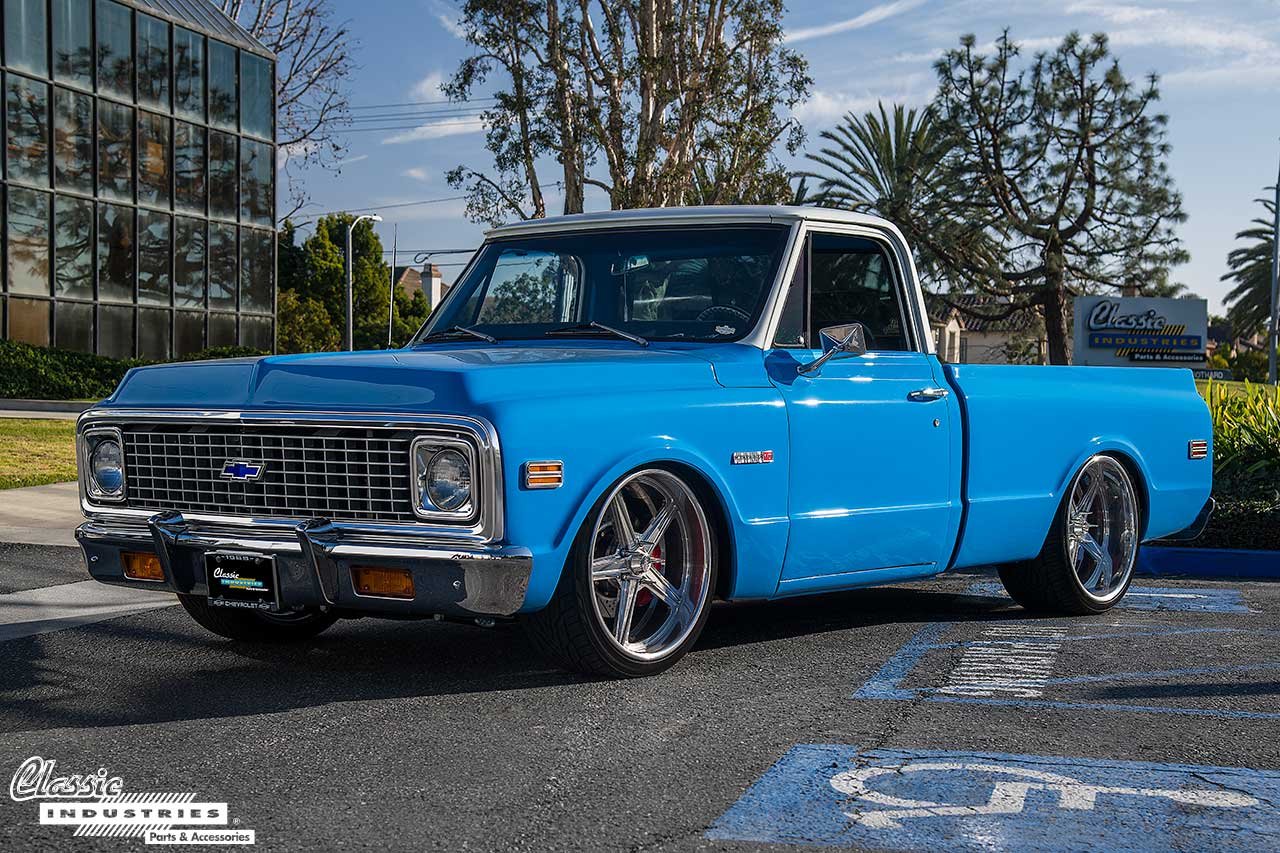 Every classic car has a story that's written over the course of decades, and intertwined with various people and places. Some of these vehicles spend their entire lives in a single town, while others eventually travel across the country or cross oceans. In a few rare cases, those cars or trucks make it back home or even back to their previous owners. This 1969 Chevy C10 was originally sold in California, but its second owner took it to Texas. Javier Piseno, the truck's third owner, brought it home to the west coast once again.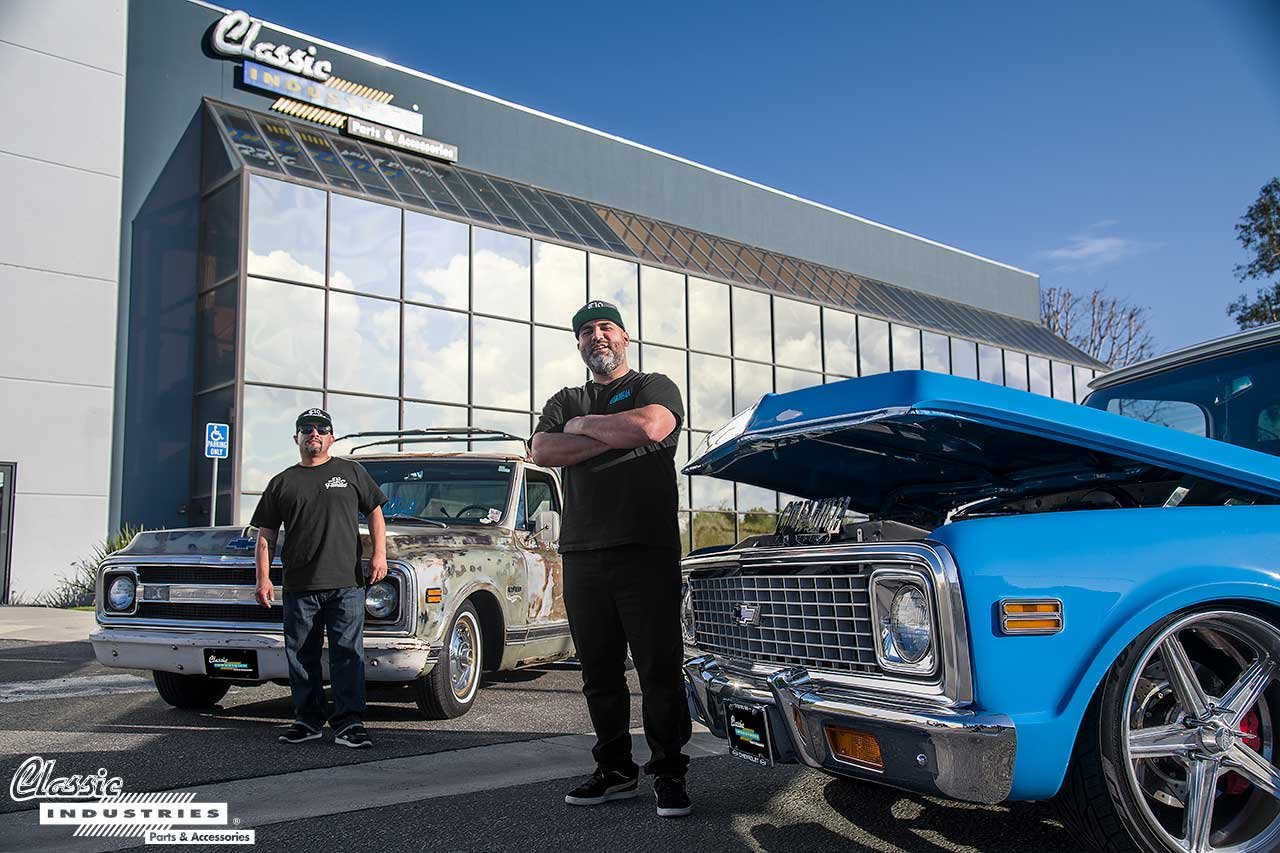 Javier arrived at the Classic Industries Retail Showroom recently with his friend Ruben Garcia. Both of them own C10s, and they've helped each other out with restoration and modifications. We'll be featuring Ruben's truck in a separate article next week, so stay tuned for that.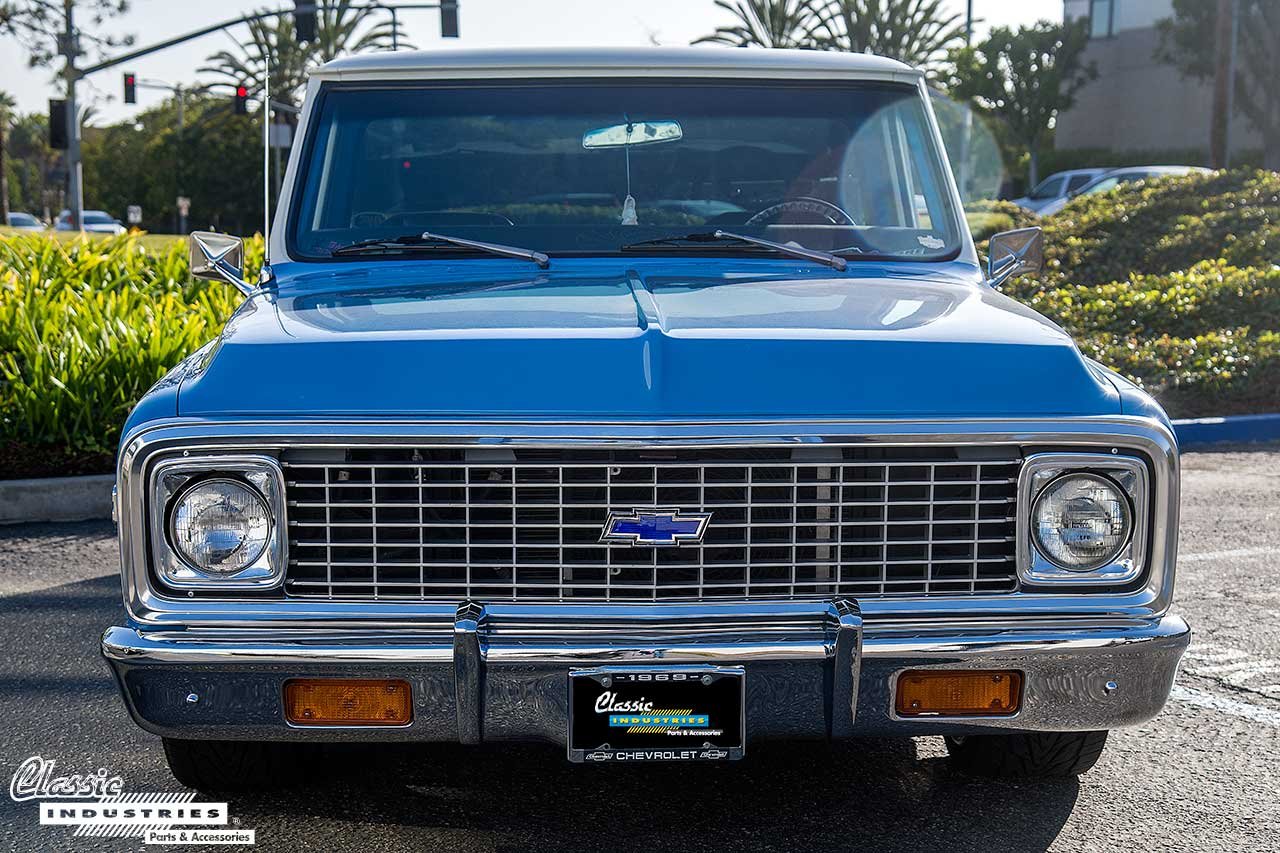 After he bought the C10 in Texas, Javier got to work on a full frame-off restoration to get it looking brand new again. He also added a number of aftermarket parts to give the truck modern performance and a more aggressive look.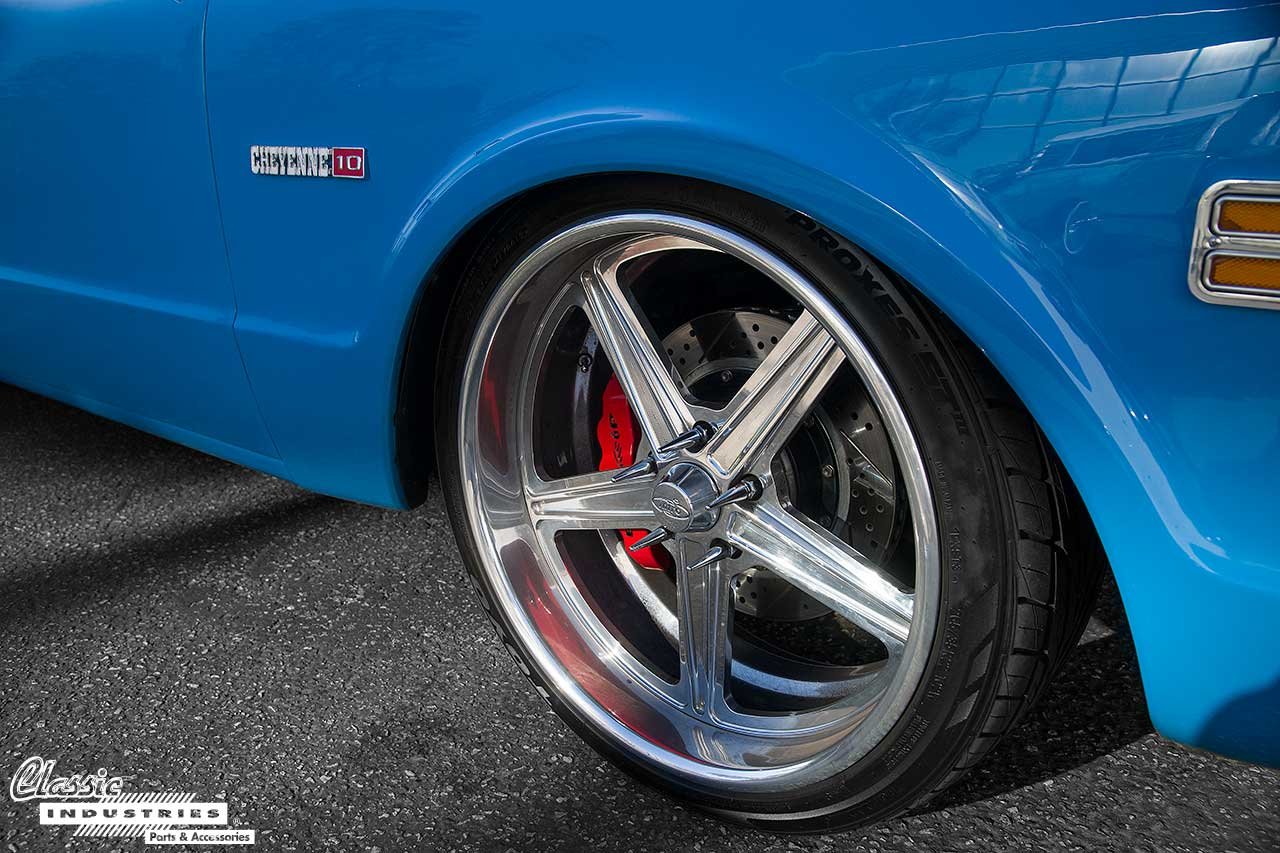 Javier's C10 rides on adjustable air suspension with 5-spoke billet wheels wrapped in sticky Toyo Proxes tires. These wheels frame a set of Baer big brakes with red calipers and drilled and slotted rotors. For a finishing touch, he added spiked lug nuts.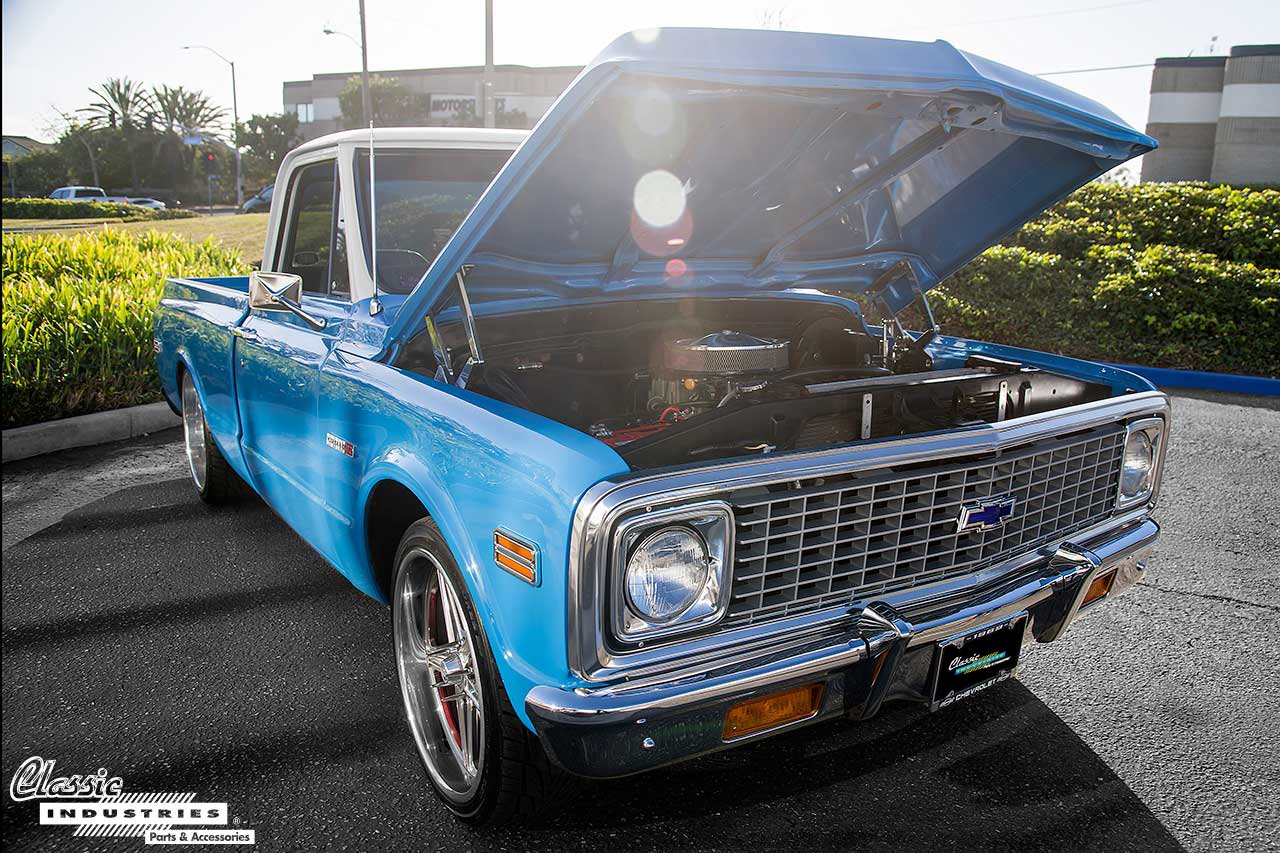 Many of the 1969 C10's exterior parts were replaced — sharp-eyed GM truck fans will recognize the "egg crate" grille, Cheyenne 10 fender emblems, bumper-mounted park lamps, and other parts from a 1971-72 model. The body was painted a color that Ford fans should immediately recognize: Grabber Blue. Although it's normally a color seen on Mustangs, the vivid hue fits this Chevy beautifully. For an element of contrast, the upper portion of the cab was painted pure white.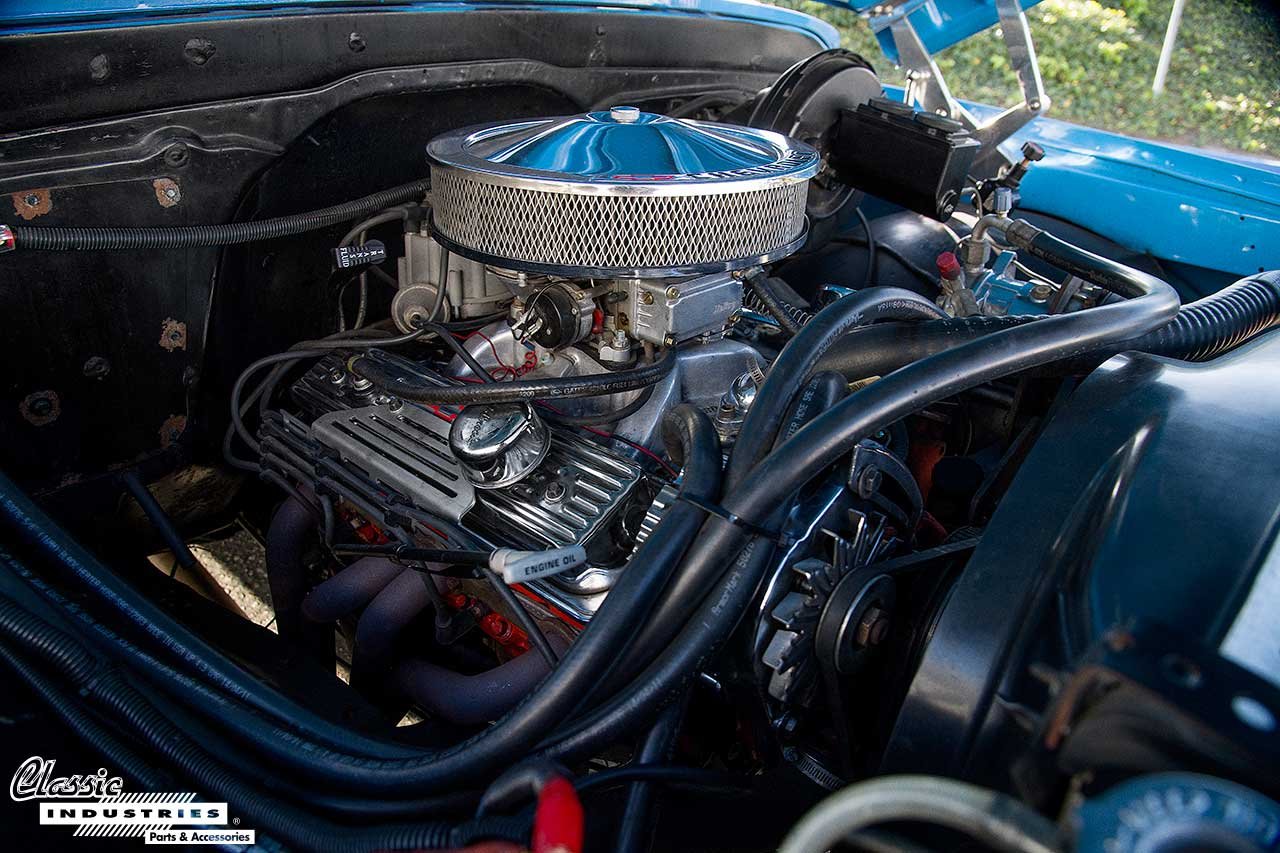 Under the hood, there's a rebuilt 350ci small block complete with long-tube headers and a Holley carburetor. The motor is paired with a TH-700R4 automatic transmission.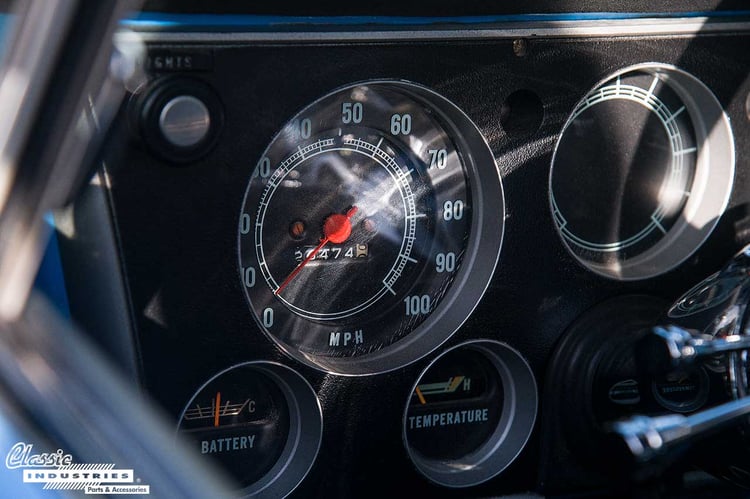 Javier also fully restored the truck's interior, with original-style gauges, a polished steering column, and fresh black carpet. The interior was finished with a set of black leather bucket seats and center console from TMI Products: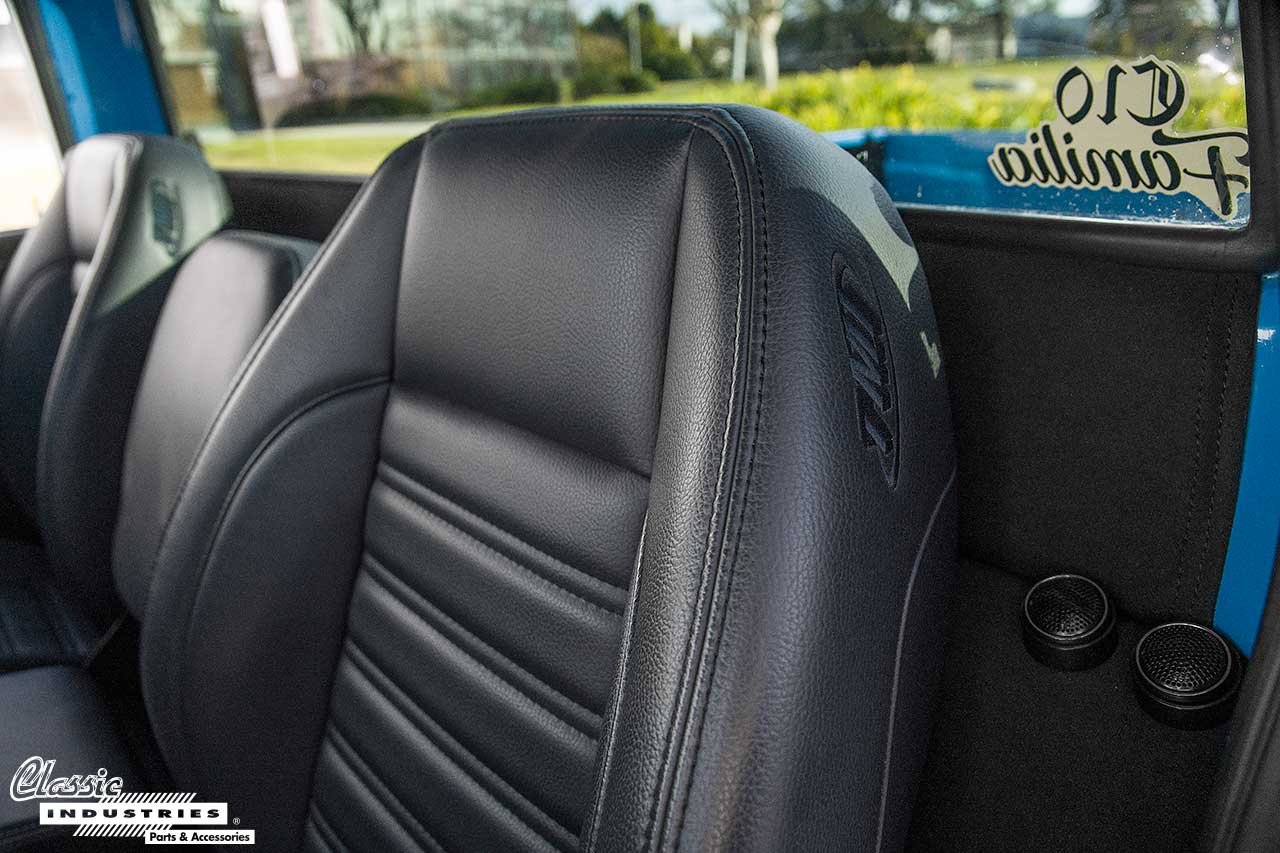 We asked Javier if he daily-drives this truck, and he gave an emphatic yes. The glossy blue paint, shiny billet wheels, and immaculate interior all say "show truck," but this C10 still gets driven frequently and used every day.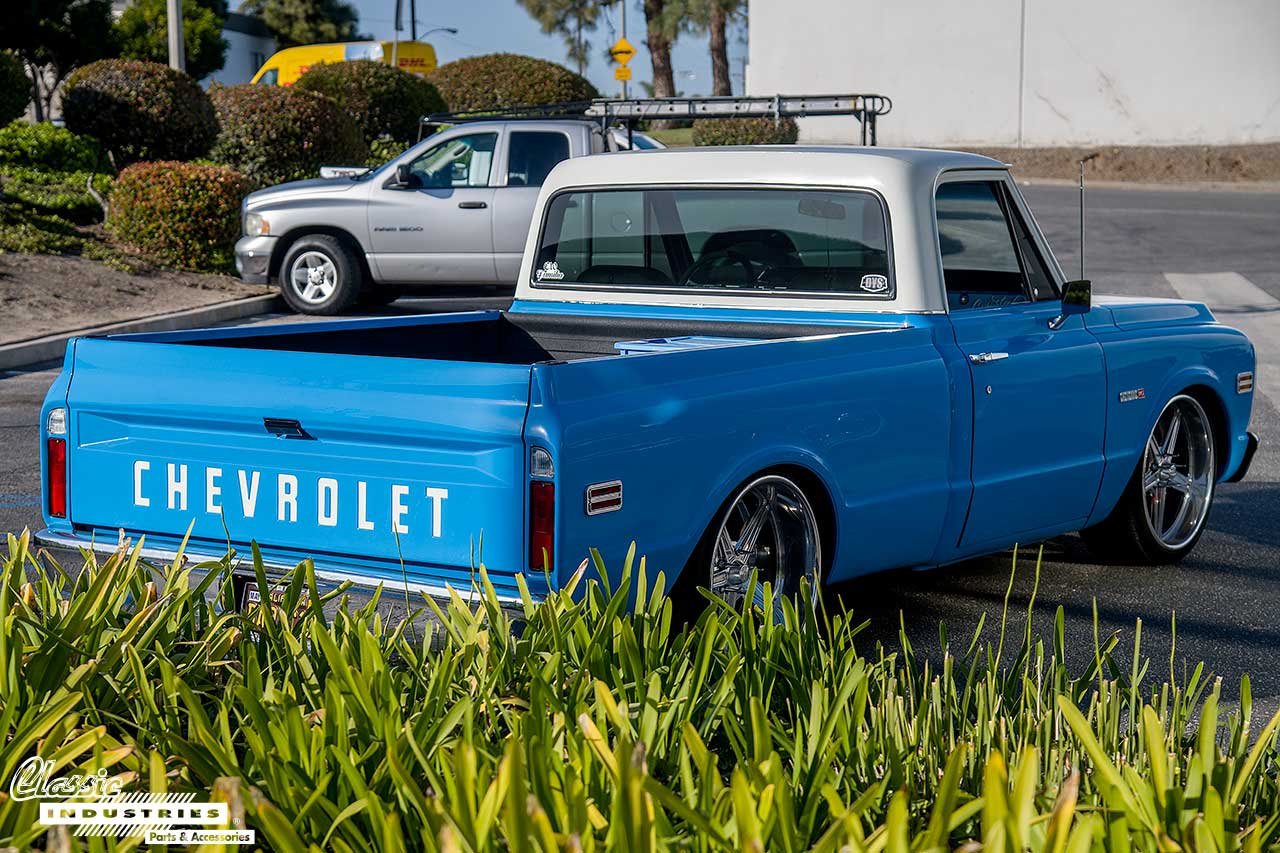 Check back next week for Part 2 of this series, where we'll talk more about Javier's friend's 1970 C10 — a retired farm truck with some impressive patina and plenty of mods under the surface.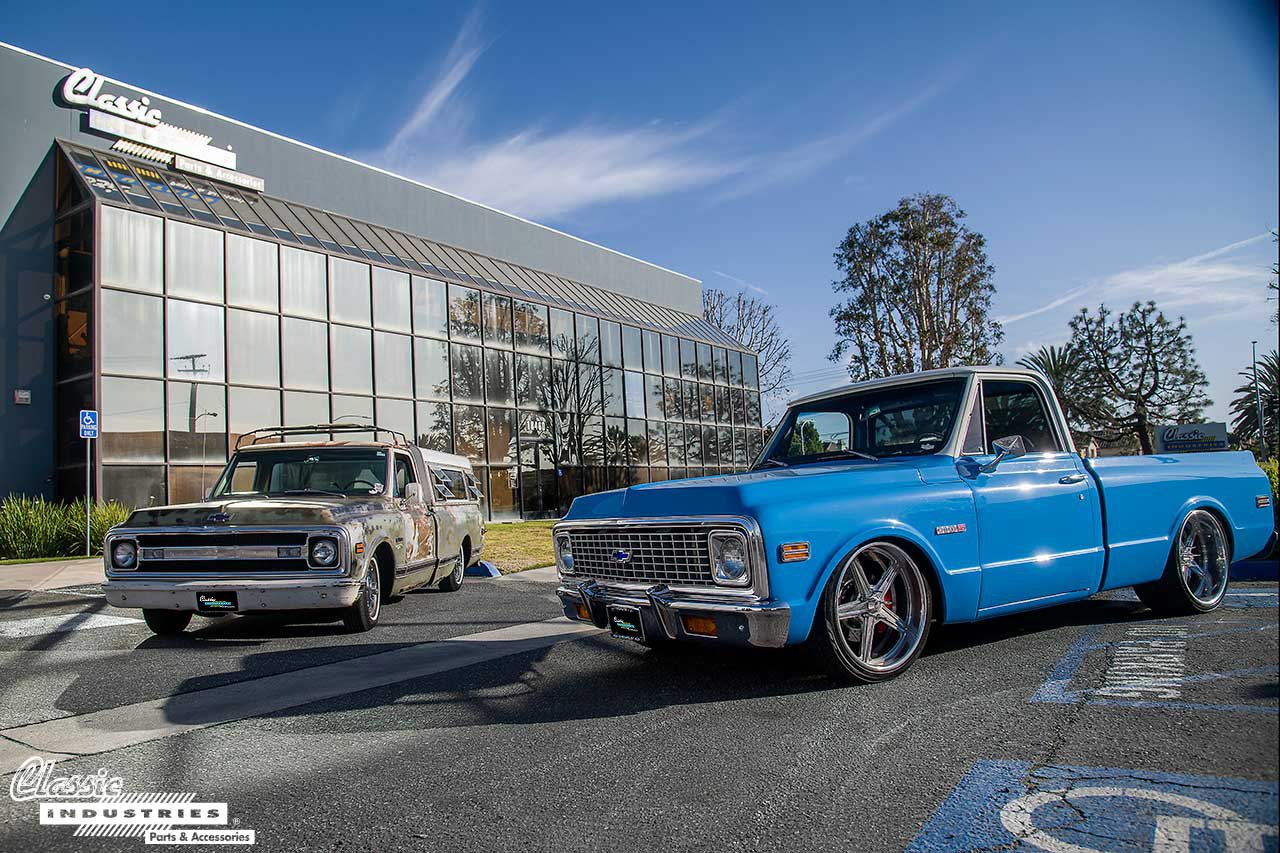 If you own a classic Chevy or GMC truck, the Classic Industries GM Truck Parts Catalog has a huge array of restoration and performance parts for these timeless vehicles. Click the button below to get your free Chevrolet/GMC truck parts catalog.