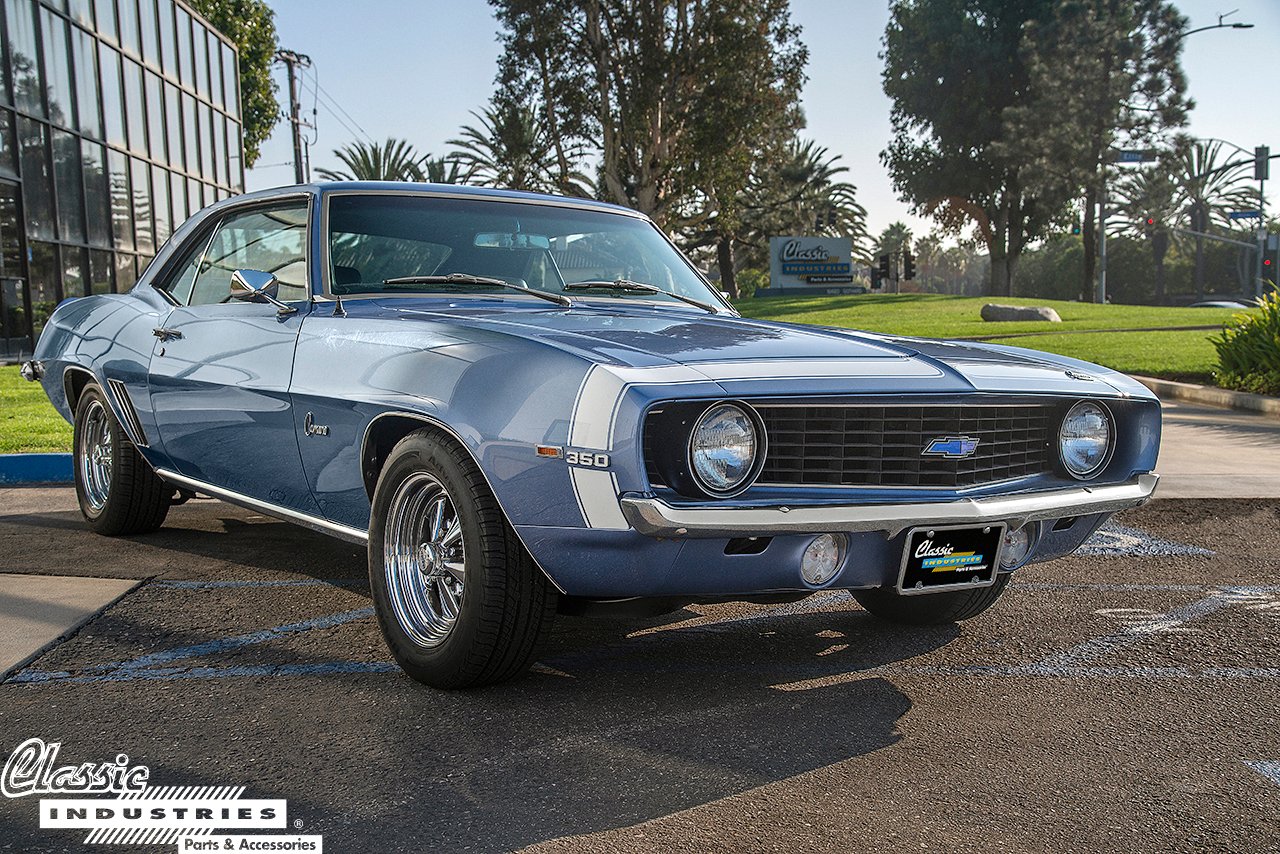 Restoring a classic car can be a great family bonding experience. Over the years, we've met many customers who told us how revitalizing a car helped them grow closer to a spouse, sibling, or child who helped with the project. Countless memories are made turning wrenches in the garage, choosing upgrades, and cruising to car shows in the completed vehicle. For John DiIorio, of San Pedro, California, this Glacier Blue 1969 Camaro was a fantastic father-son build.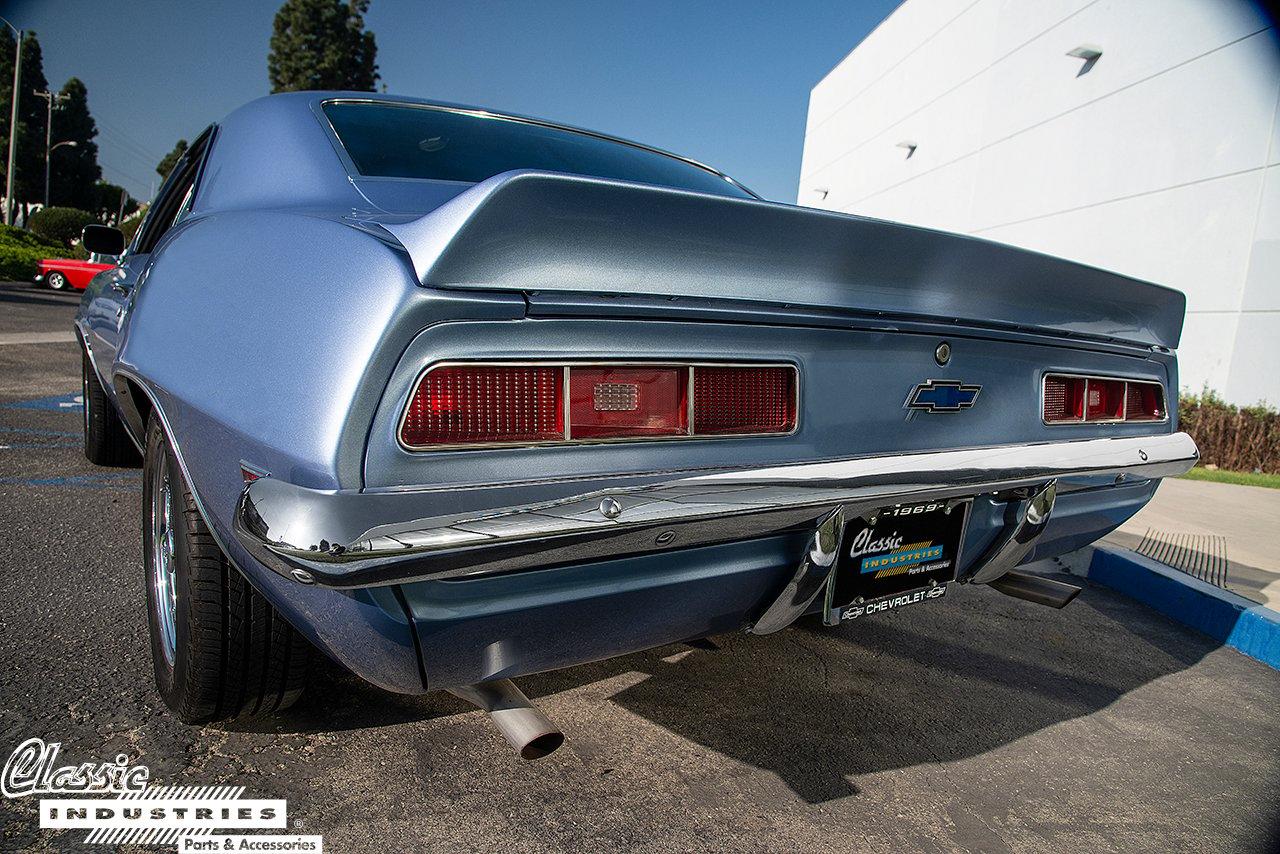 John and his son started the project with a Camaro that needed extensive work, so it underwent a complete frame-off restoration. Damaged body panels were replaced with original-style replacements, and new bumpers, trim, emblems, and lighting were installed. The sheetmetal was repainted in a fresh coat of elegant Glacier Blue metallic, an original color for that model year. A set of white DX1 stripes accent the header panel and hood.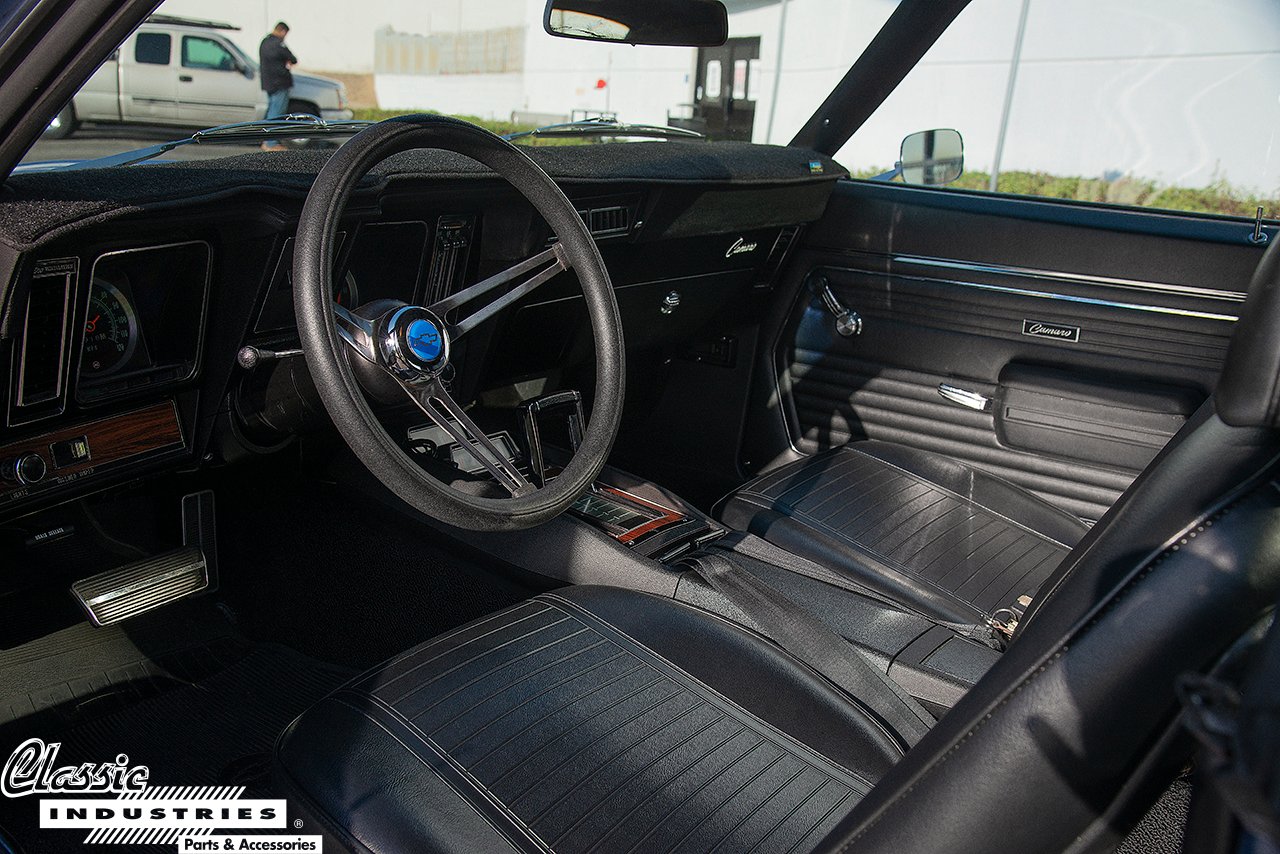 The interior of this 1969 Camaro received an equal amount of attention. Its tired carpet was replaced with a new black carpet kit, and the seats were re-upholstered in original-style black vinyl. The dash, steering wheel, console, and door panels were also restored to original spec.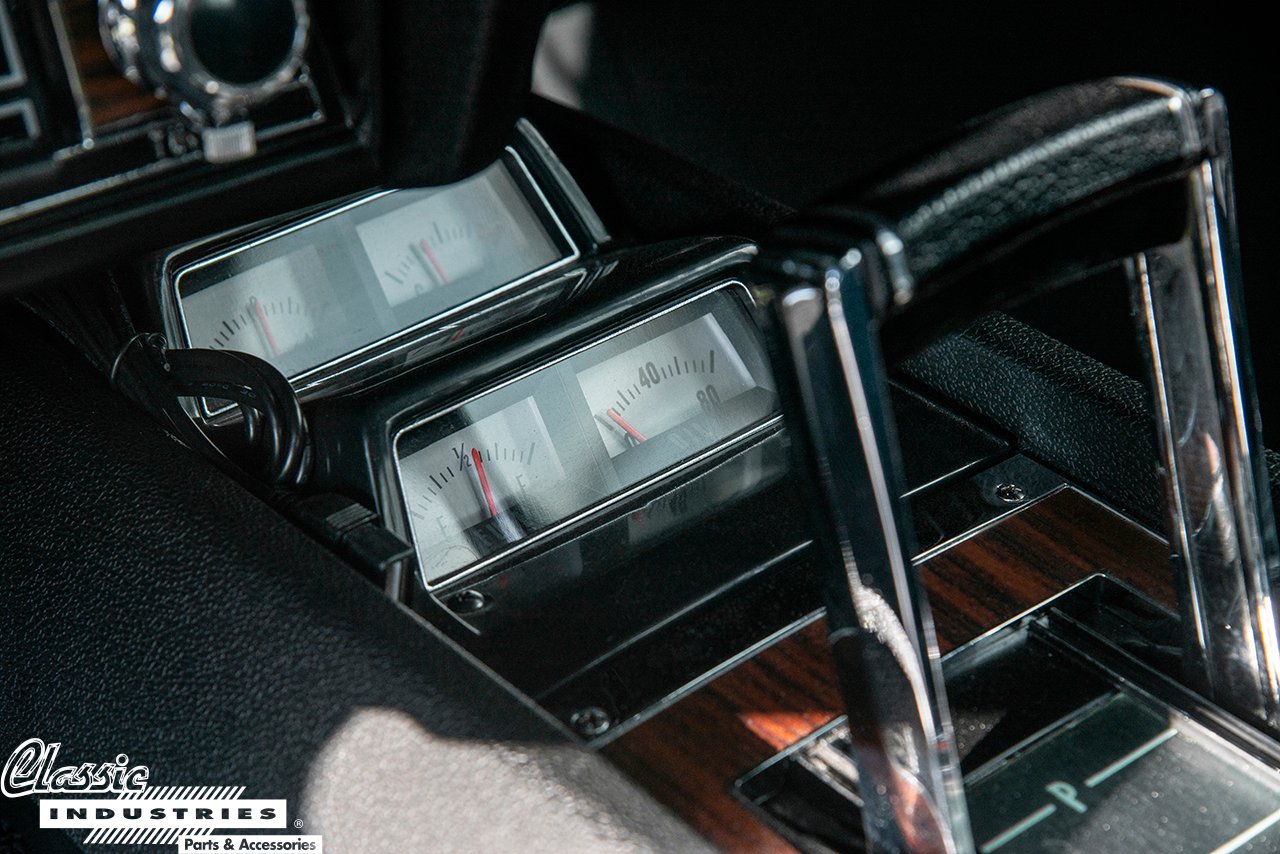 In the center console, you'll find a restored automatic shifter, as well as a console gauge set. The latter shows fuel level, oil temperature, coolant temperature, and battery voltage against original-style silver gauge faces.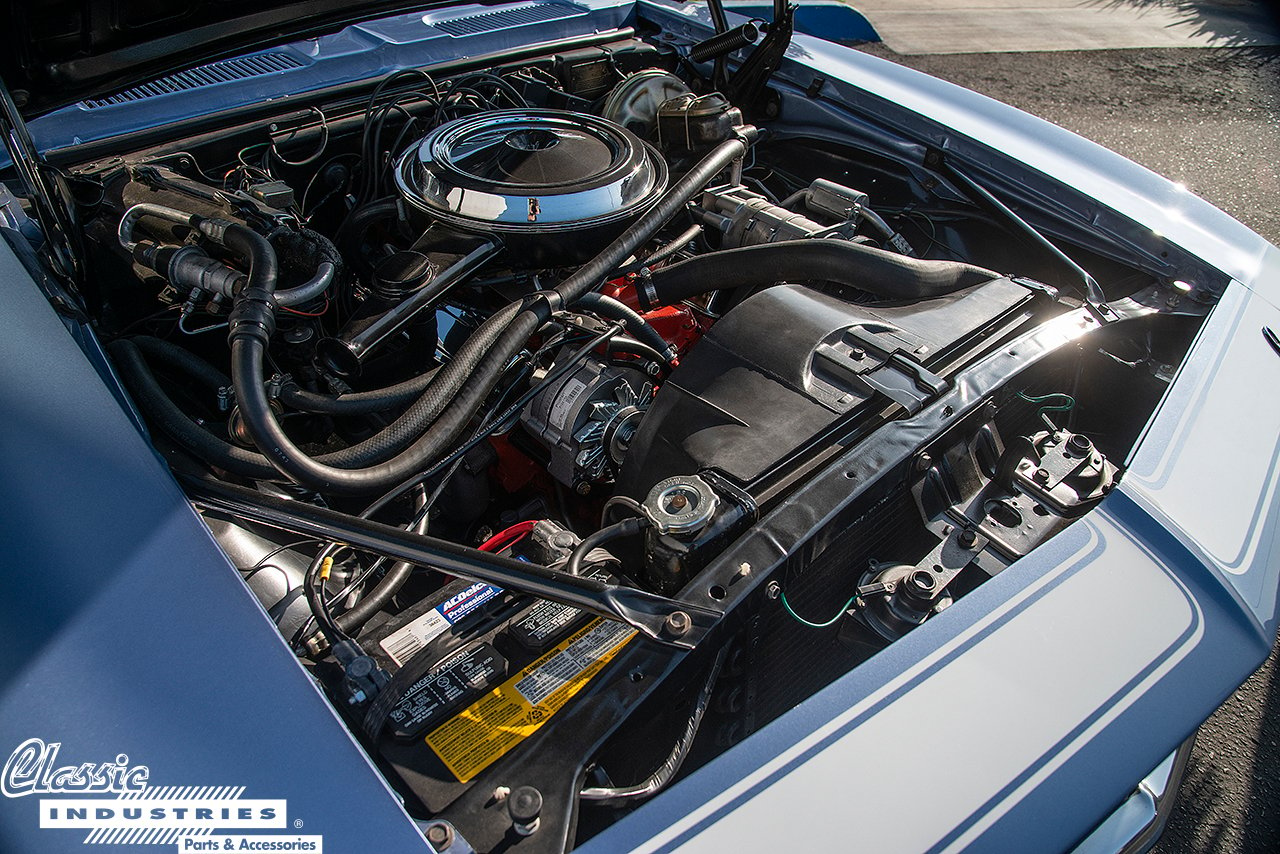 Under the hood, the 350ci V8 looks spotless and brand-new again. Although there's no shortage of go-fast parts available for the Chevy small block, the DiIorios decided to keep this engine mostly stock. A set of Cragar SS wheels are one of only a handful of modifications.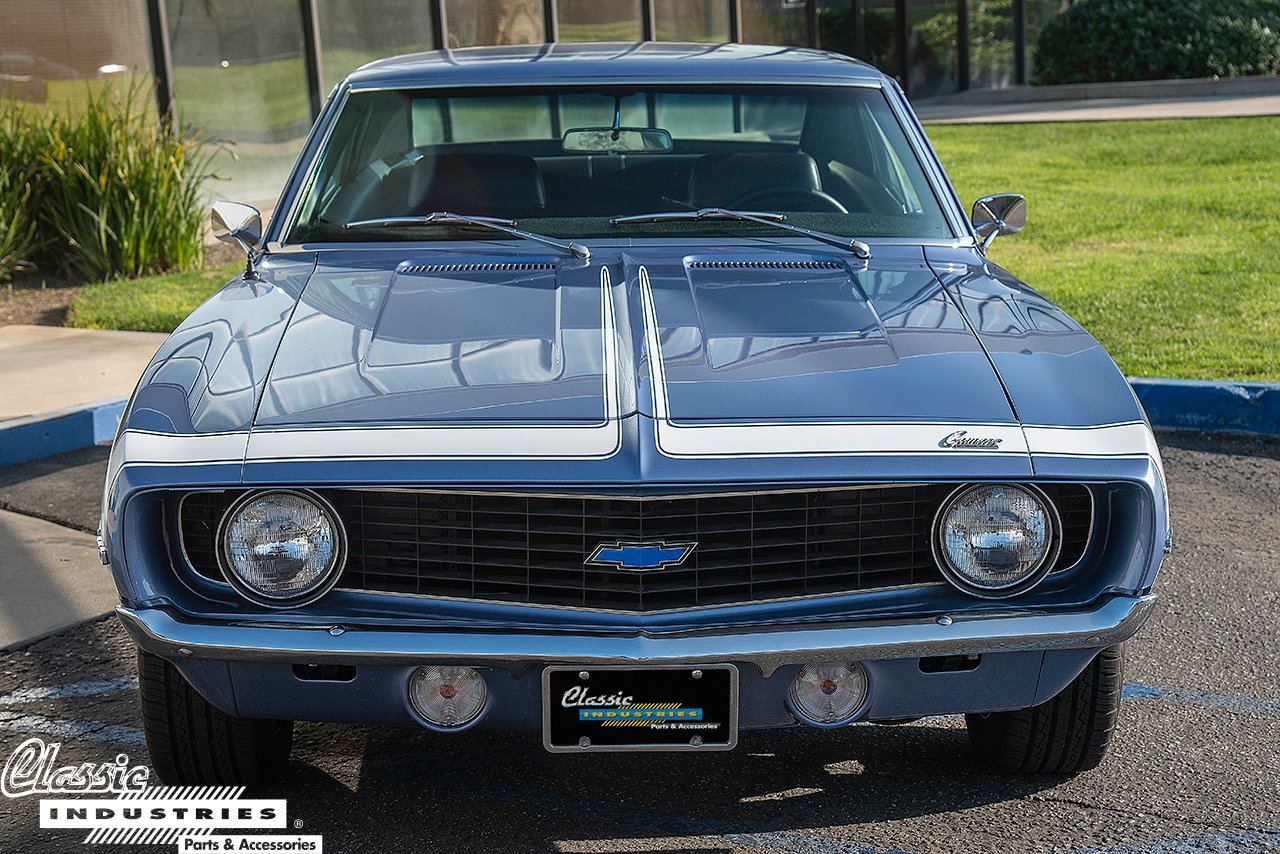 John told us he completed this father-son build with many parts from Classic Industries. We're glad we could help the duo turn their vision into a reality! If you own a 1967-2002 Camaro, click the button below to request a free full-color Camaro restoration parts catalog. It contains thousands of parts to help you rebuild or upgrade your classic Camaro.