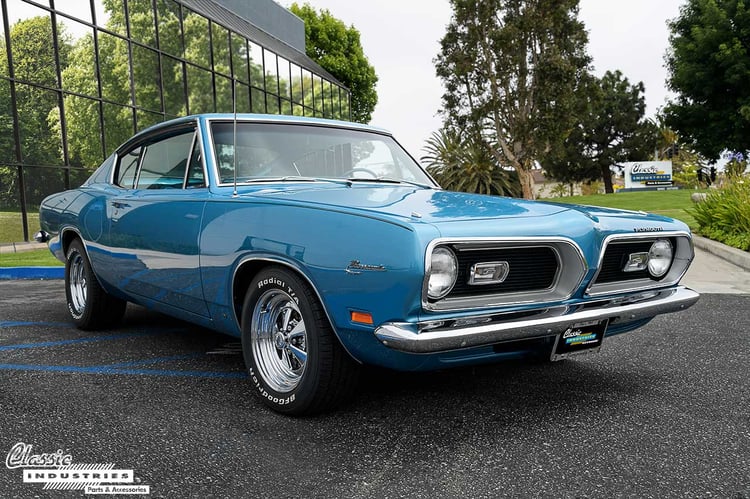 As classic car owners, we often develop a close connection with our vehicles and feel that they're irreplaceable. It's an understandable result of investing so much time, money, and sweat into making them look and run like new again. But few owners have a closer bond with their cars than those who inherited them from a family member. Angel Garrido received this 1969 Barracuda from his father, who bought it brand new in November of 1968. It's practically a four-wheeled member of the family at this point.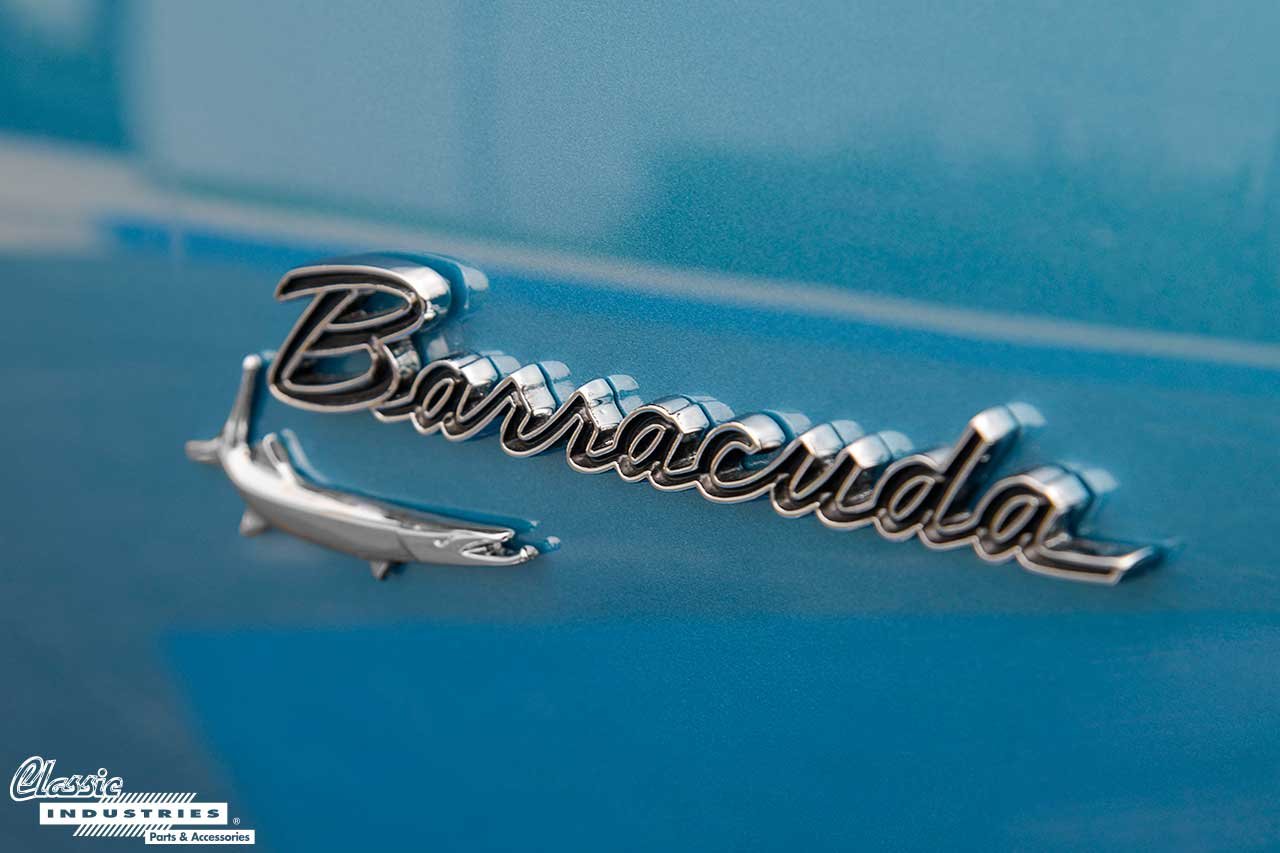 Although it's been well-cared-for by the Garrido family for more than five decades, all cars eventually show their age when they're used frequently, and this was no exception. So, Angel had a full rotisserie restoration performed to return this Barracuda to its beautiful showroom condition — the same condition his dad saw on the dealer lot back in '68.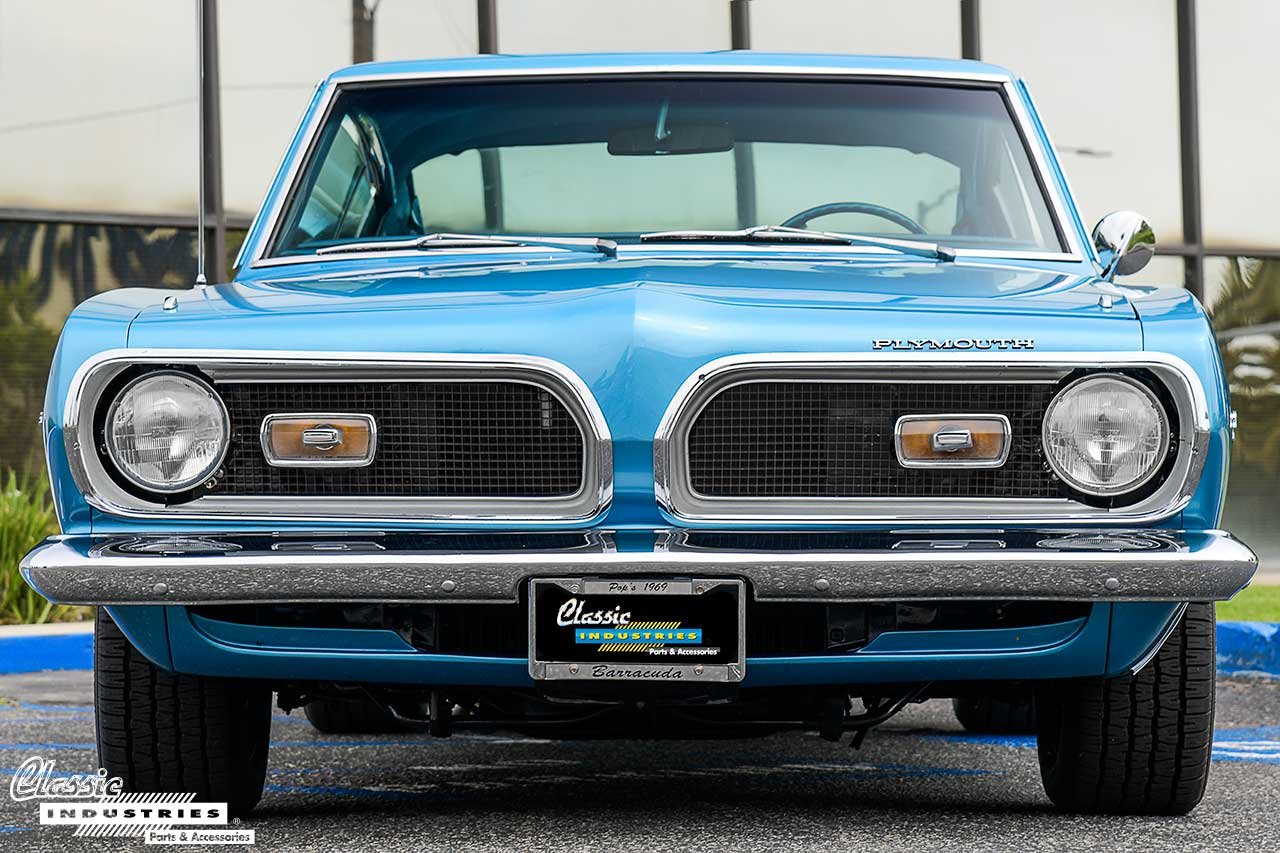 The Barracuda's frame was stripped, cleaned, and refinished before installing fresh suspension components and Cragar wheels clad in BF Goodrich tires. As for the body, it received some new reproduction panels and a coat of sleek B5 Blue paint. Bright chrome bumpers, trim, and emblems set off the metallic paint.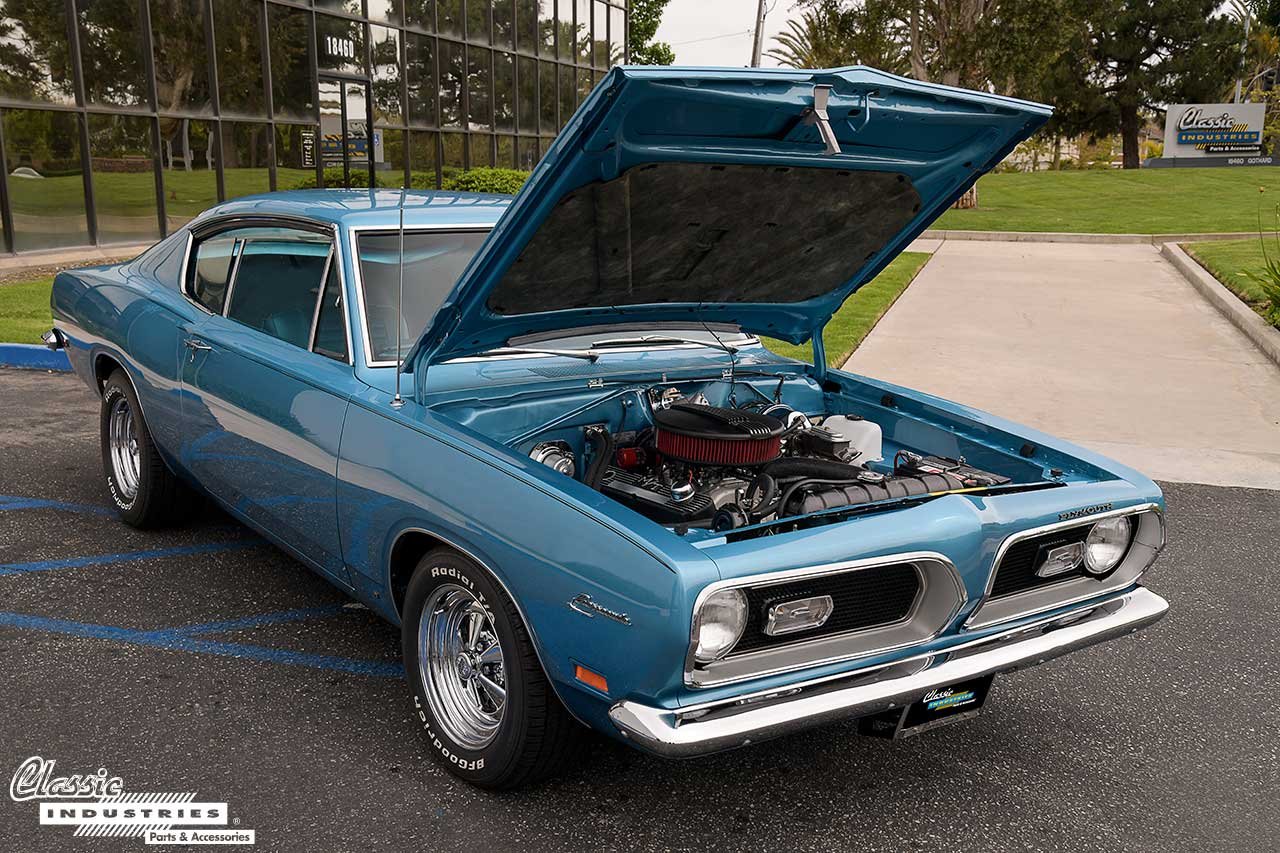 The interior was also reupholstered in original-style blue vinyl. As for the powertrain, a 318ci V8 was rebuilt and upgraded with several performance parts, such as headers, an Edelbrock manifold and carburetor, and a refreshed cooling system. Finned Mickey Thompson valve covers match the black Edelbrock air cleaner to top it off. The engine is mated to an A904 automatic transmission.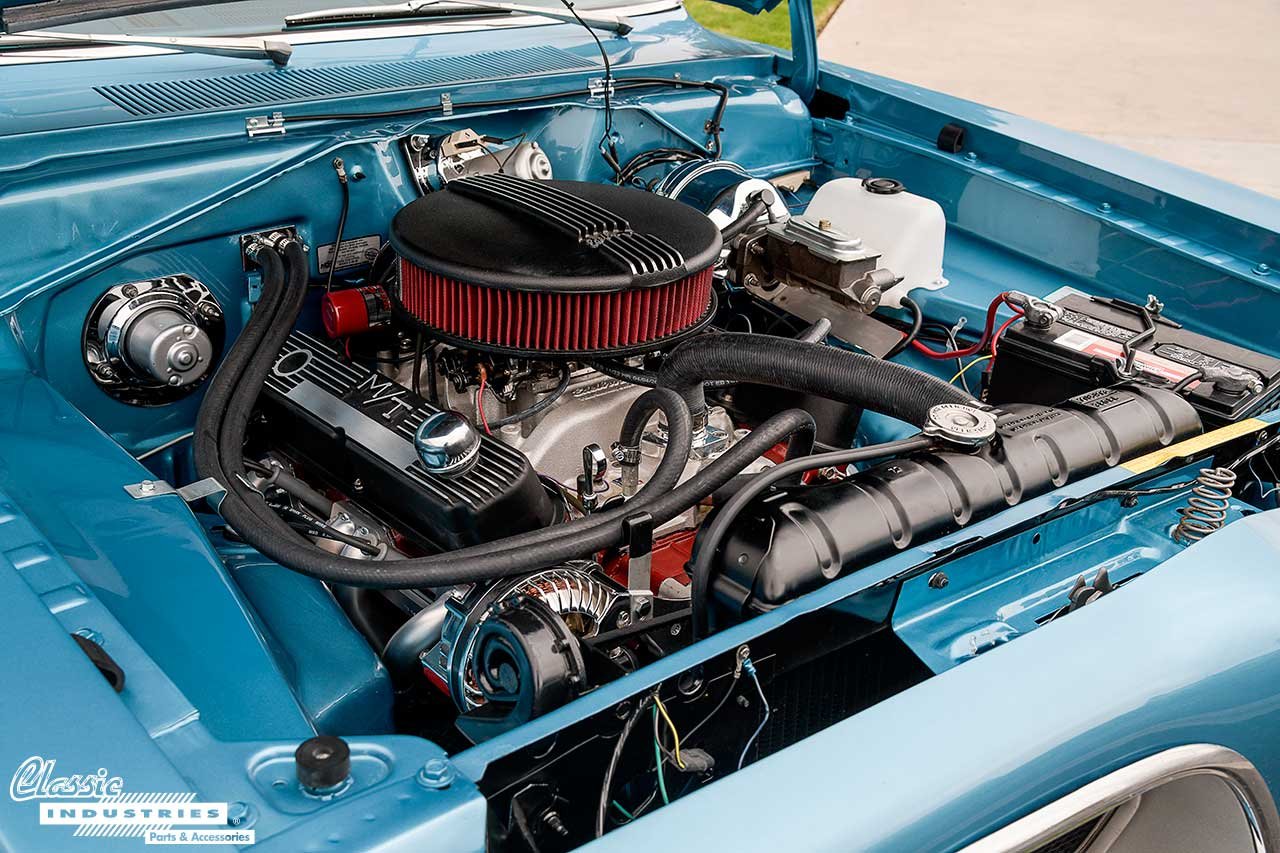 Since this is a very special vehicle to Angel, he had the trunk panel embroidered with blue lettering that reads "Pop's 1969 Barracuda." Although it's a prized family heirloom, this car is also a fully-functional classic that's a ton of fun to drive, and he uses it frequently — just how Pop wanted it.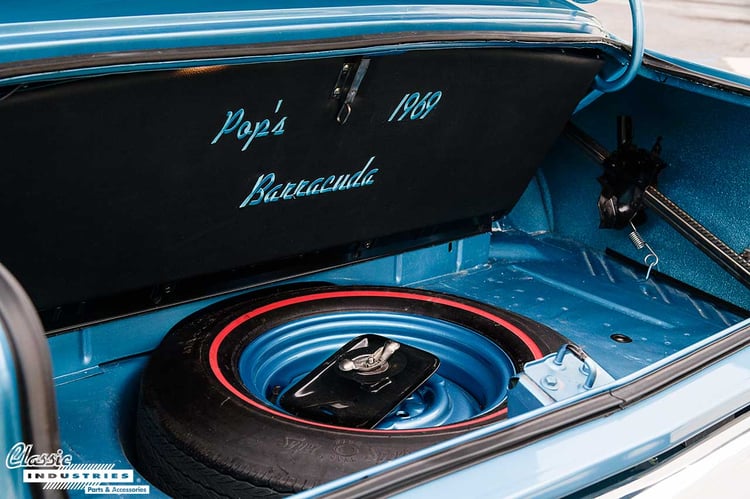 If you own a classic Dodge or Plymouth car on the A, B, or E-body platform, the Classic Industries Mopar catalog has the parts you need to keep it looking brand-new and running smoothly. Click the button below to get your free full-color Mopar restoration parts catalog.