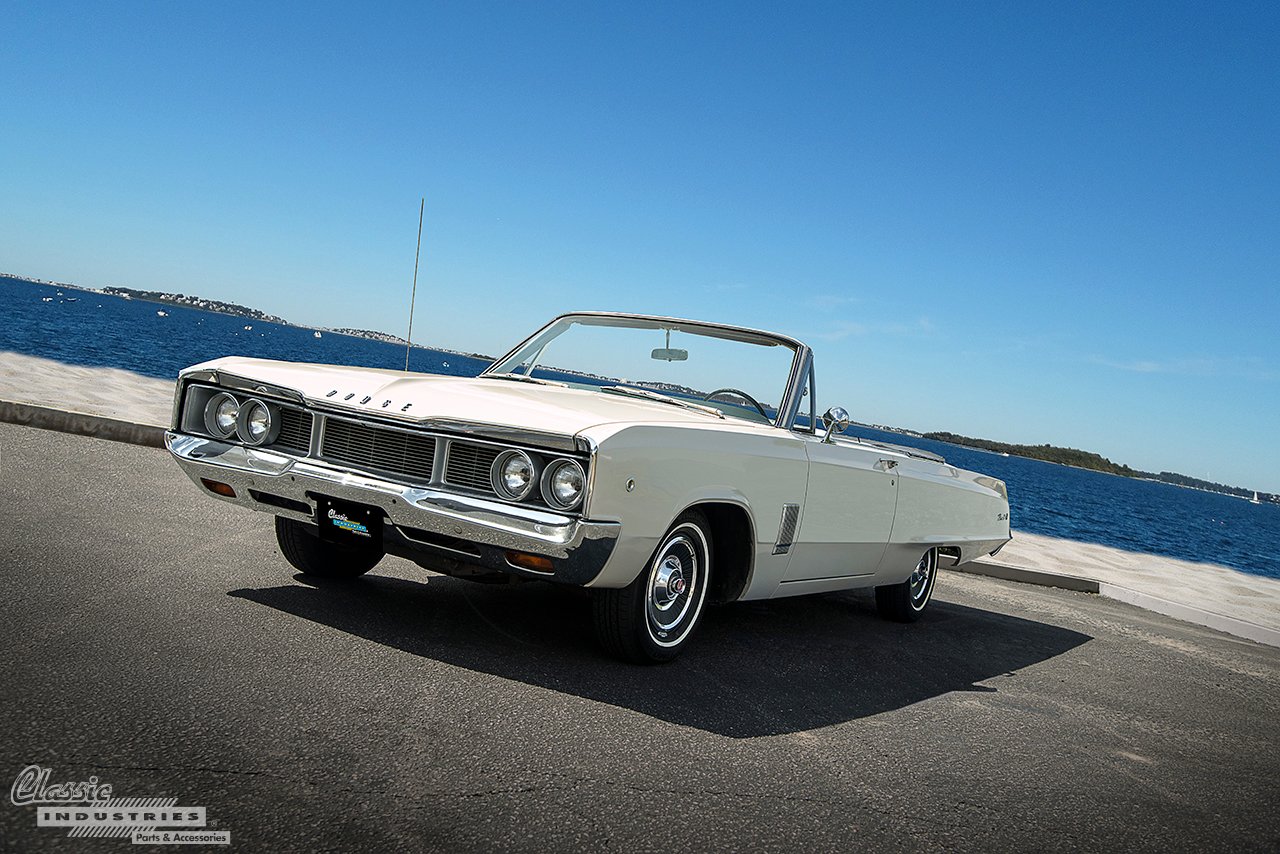 Ever since we introduced the Classic Industries Mopar catalog in 2010, we've been known as the leading source for Dodge and Plymouth A, B, and E-body restoration parts. However, we're always working hard to expand our lines and support more vehicles. In addition to the A, B, and E-body, we've been gradually accumulating some parts for a few other Mopar platforms, such as the C-body. This 1968 Polara 500 convertible is a beautiful example of the C-body platform.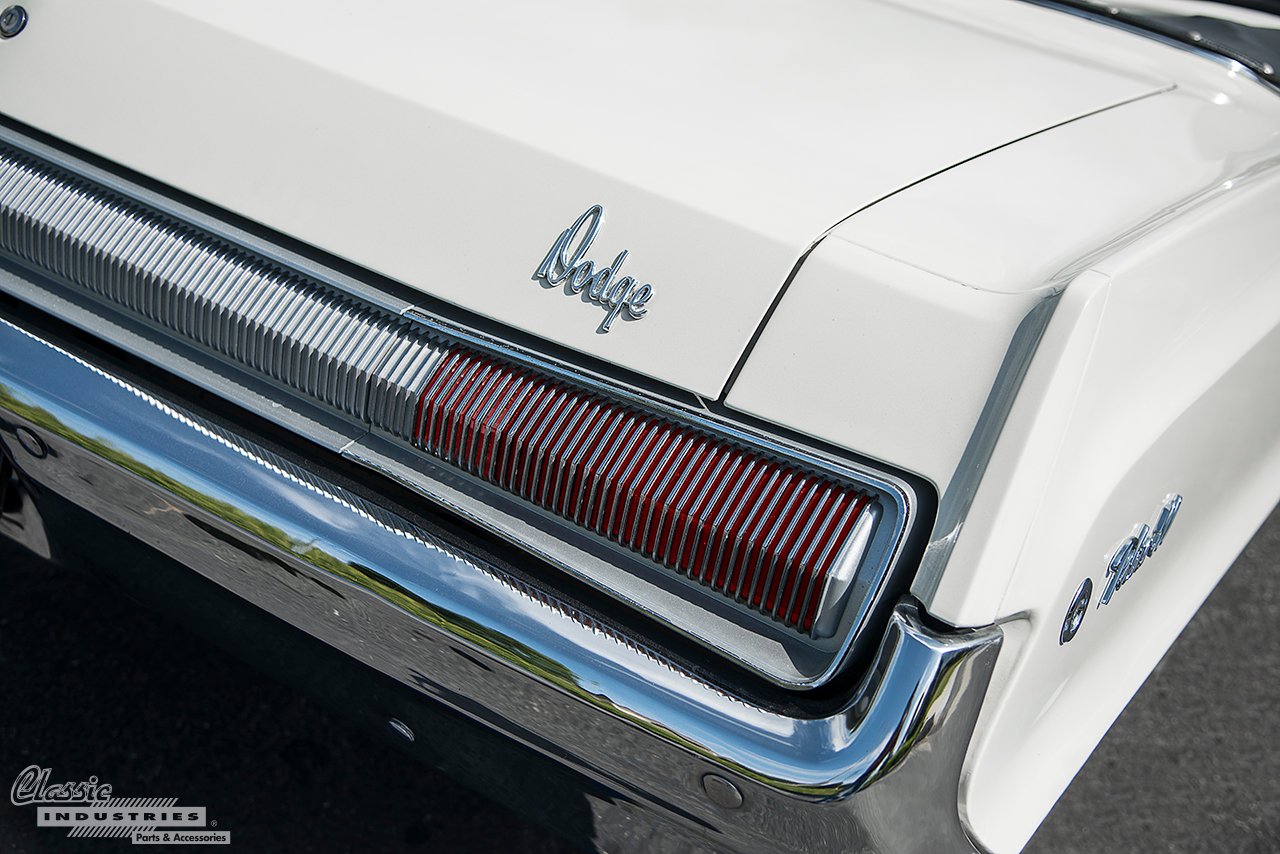 This '68 Polara 500 belongs to Chris Berdit, of Huntington Beach, California. Chris stopped by our Retail Showroom to pick up a catalog and browse for some parts. Meanwhile, we took the opportunity to speak to him about his car and snap a few photos.
The Dodge Polara was built on the B-body platform from 1962-64, but moved to the C-body in '65, where it would remain until the model was discontinued after the 1973 model year.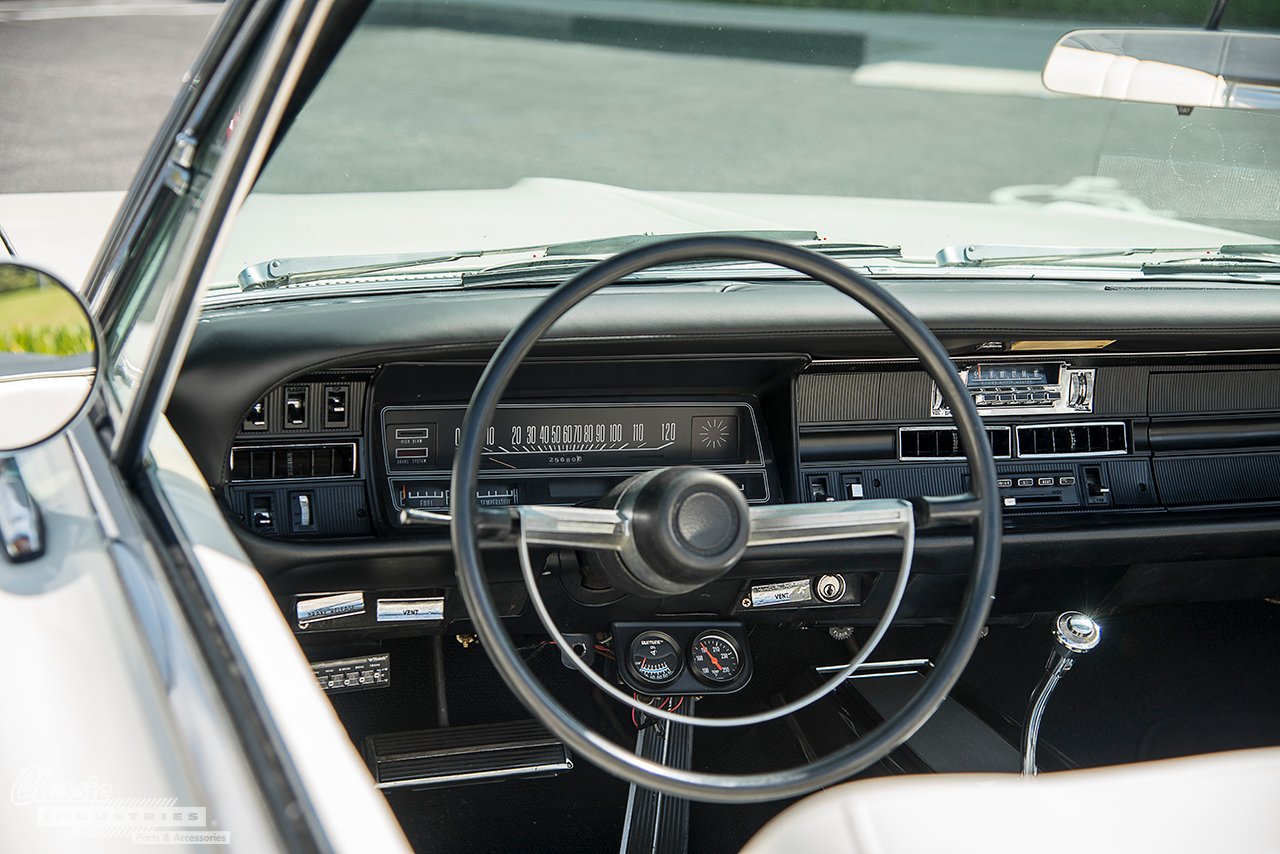 Chris tells us that he purchased the Polara on Autotrader, and said it's the first classic car he's ever owned. He wanted a cool beach cruiser, and this drop-top Dodge fit the bill perfectly. At the time of purchase, it was partially-restored, but the interior needed several replacement parts, because the previous owner had installed Challenger seats and incorrect interior door panels.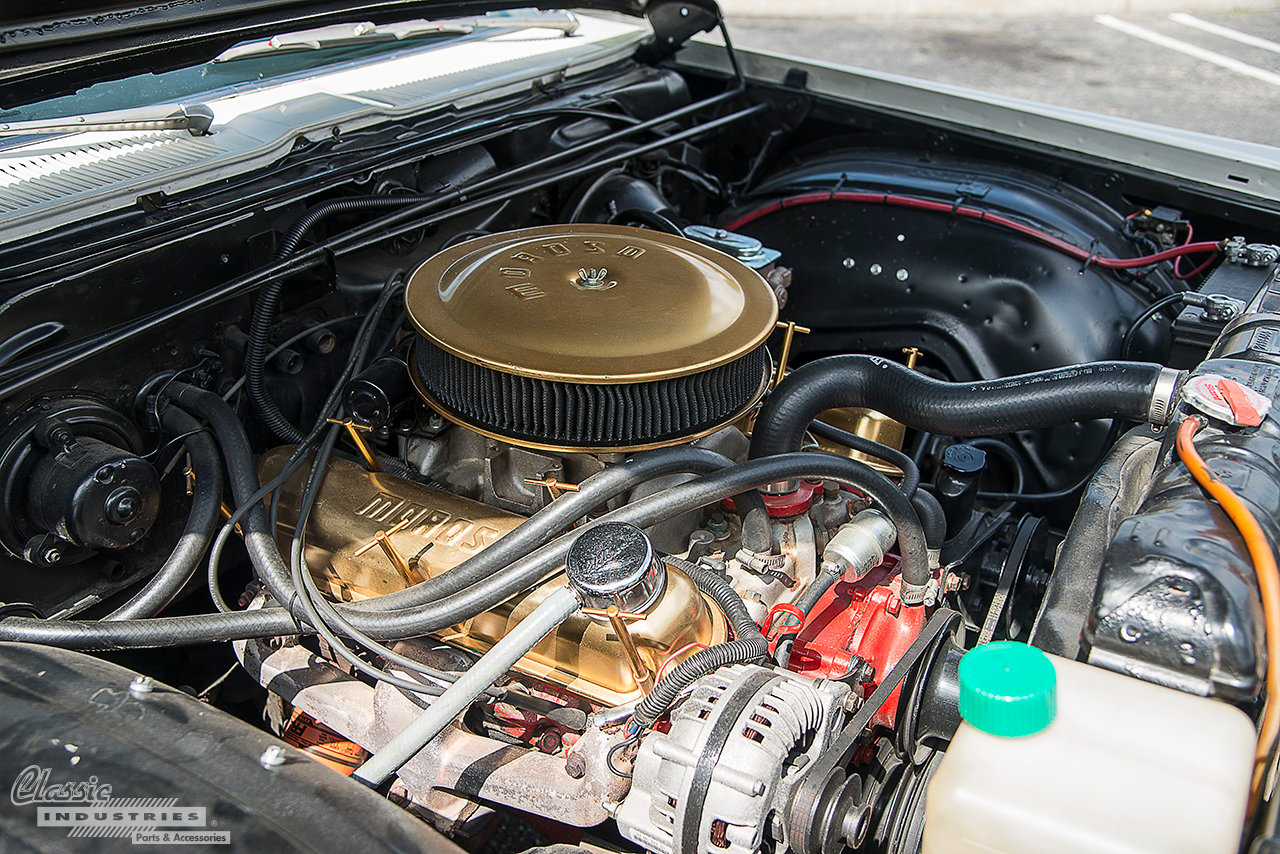 Once Chris remedied the interior issues, the Polara was looking sharp and factory-fresh again. The original 318ci V8 and automatic transmission are still present, and have been rebuilt with a few upgrades, such as the gold Moroso valve covers and air cleaner seen above.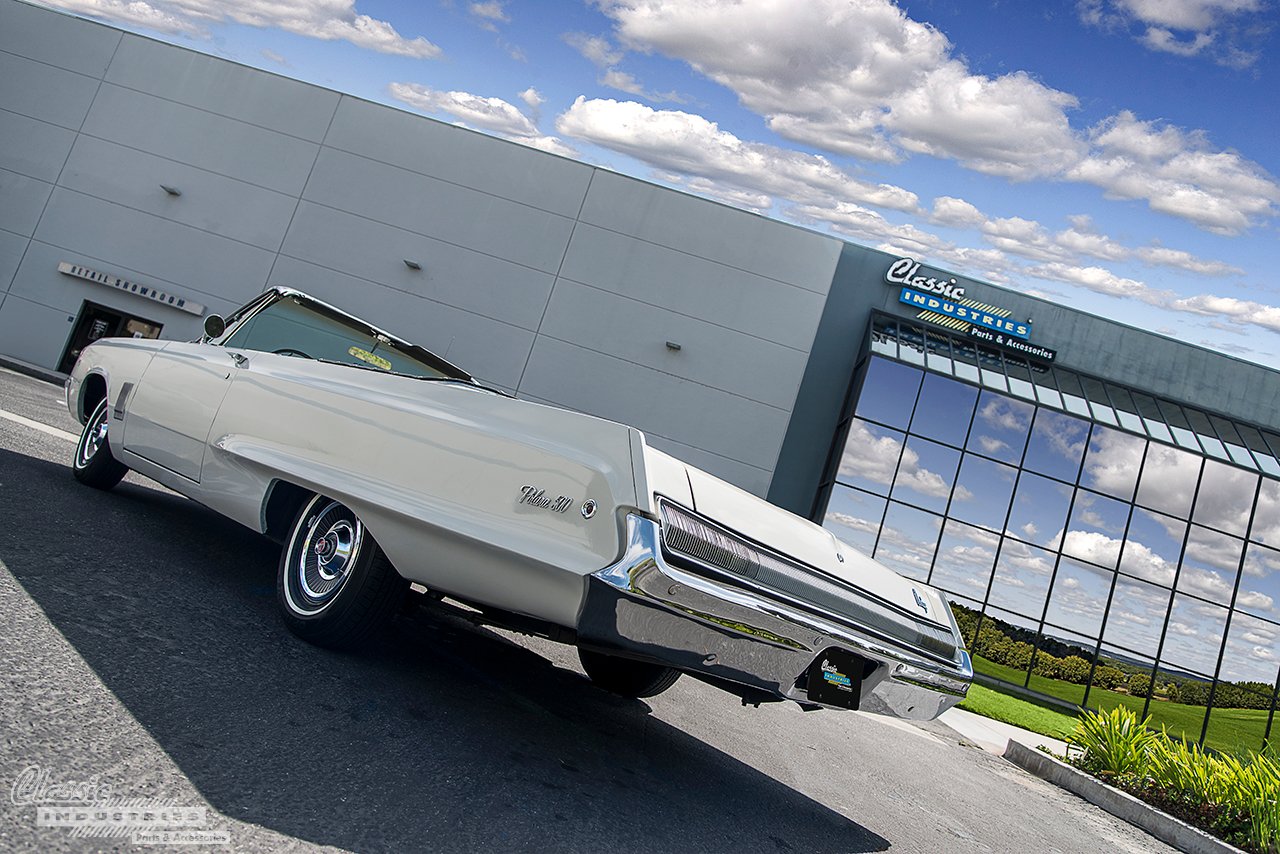 The exterior is clean and simple, with glossy white paint, whitewall tires, chrome hubcaps, and all the correct exterior emblems and trim. Its open-air cockpit is ideal for cruising in the cool California breeze, and Chris always enjoys driving it.
Although Classic Industries is not officially launching a C-body line yet, we will continue to add more C-body parts to our web site in the future. If you own a C-body Mopar car, be sure to keep an eye out for those items. If you own a Mopar A, B, or E-body vehicle, click the button below to get a free full-color parts catalog.