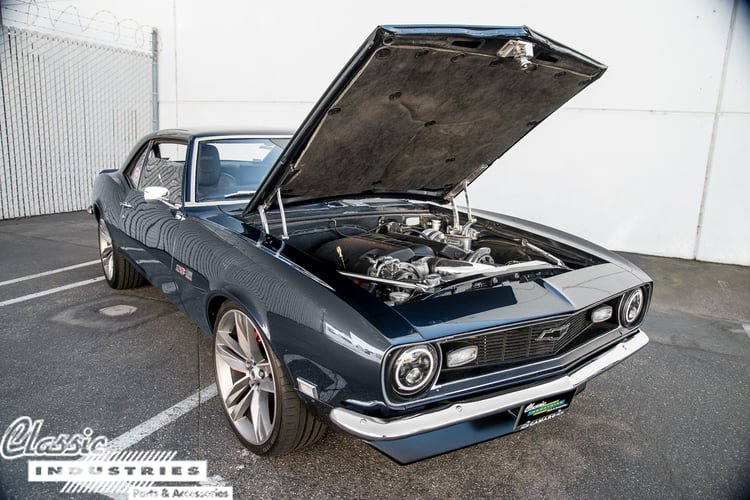 The Chevrolet Camaro is unquestionably one of the most iconic American cars of all time, but it shares this high level of prestige with its big brother, the Corvette. These two-door sports cars from General Motors have shared real estate in dealership showrooms for decades, and even though they're not direct competitors, they do share similar characteristics and a similar spirit. So, when Ryan Duncan set out to rebuild his '68 Camaro, he decided to drop in the heart of a Corvette: an LS3 V8 motor. After all, a little sharing among siblings is a good thing.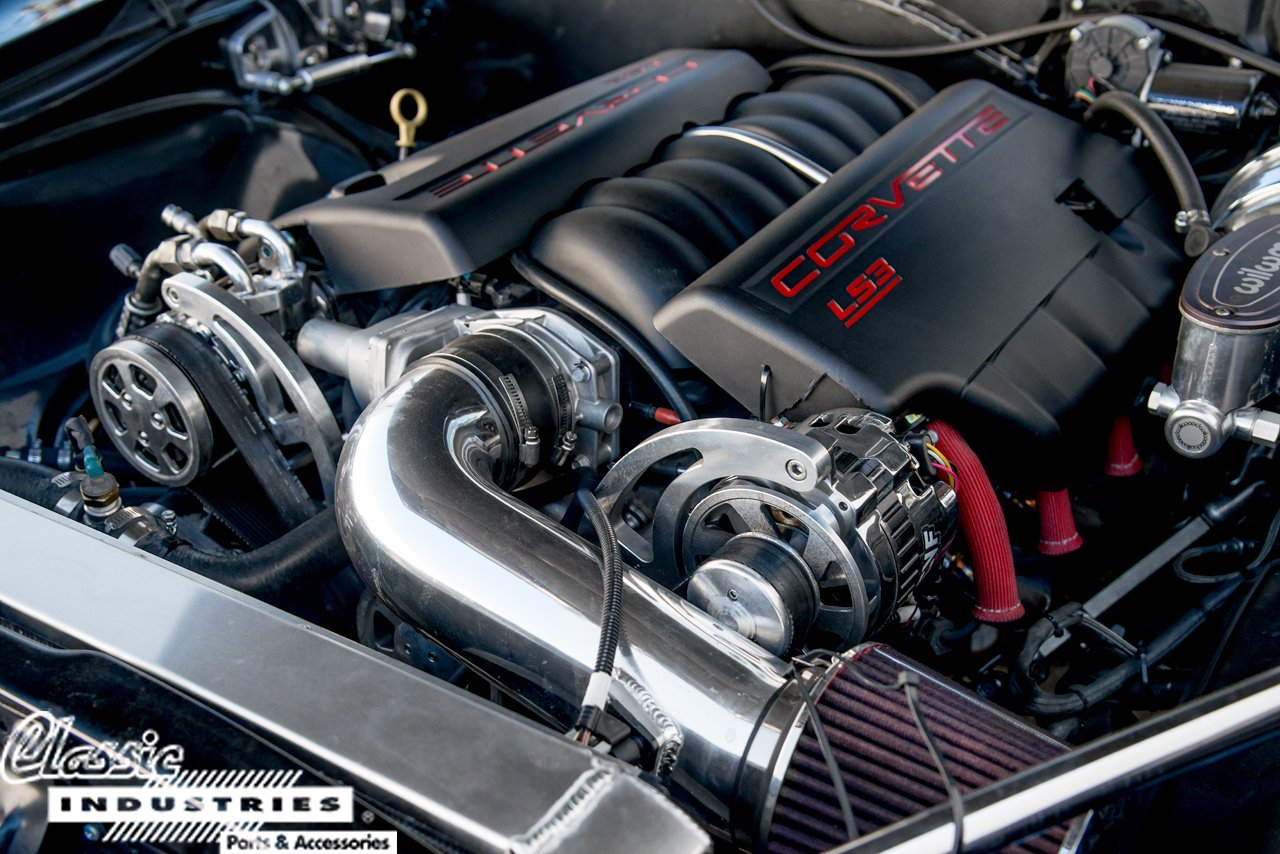 Ryan, who lives in Long Beach, California, stopped by the Classic Industries Retail Showroom a few months ago with his '68 Camaro. He says he purchased it from the original owner, all the way in Minnesota, and brought it back home for a full frame-off restoration.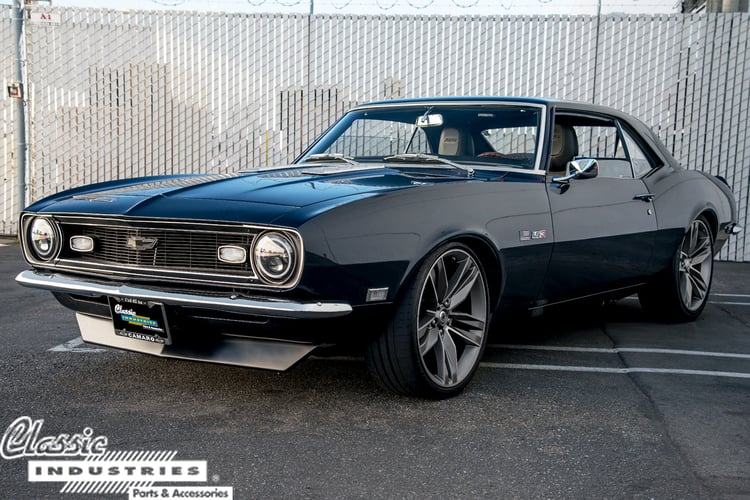 After the frame was stripped and refinished, original-style body panels were fitted and prepped for a coat of Shadow Gray paint. The headlamps, tail lamps, park lamps, grille, bumpers, hood louvers, mirrors, and front spoiler are all new as well. LS3 badges were added next to an American flag on each fender.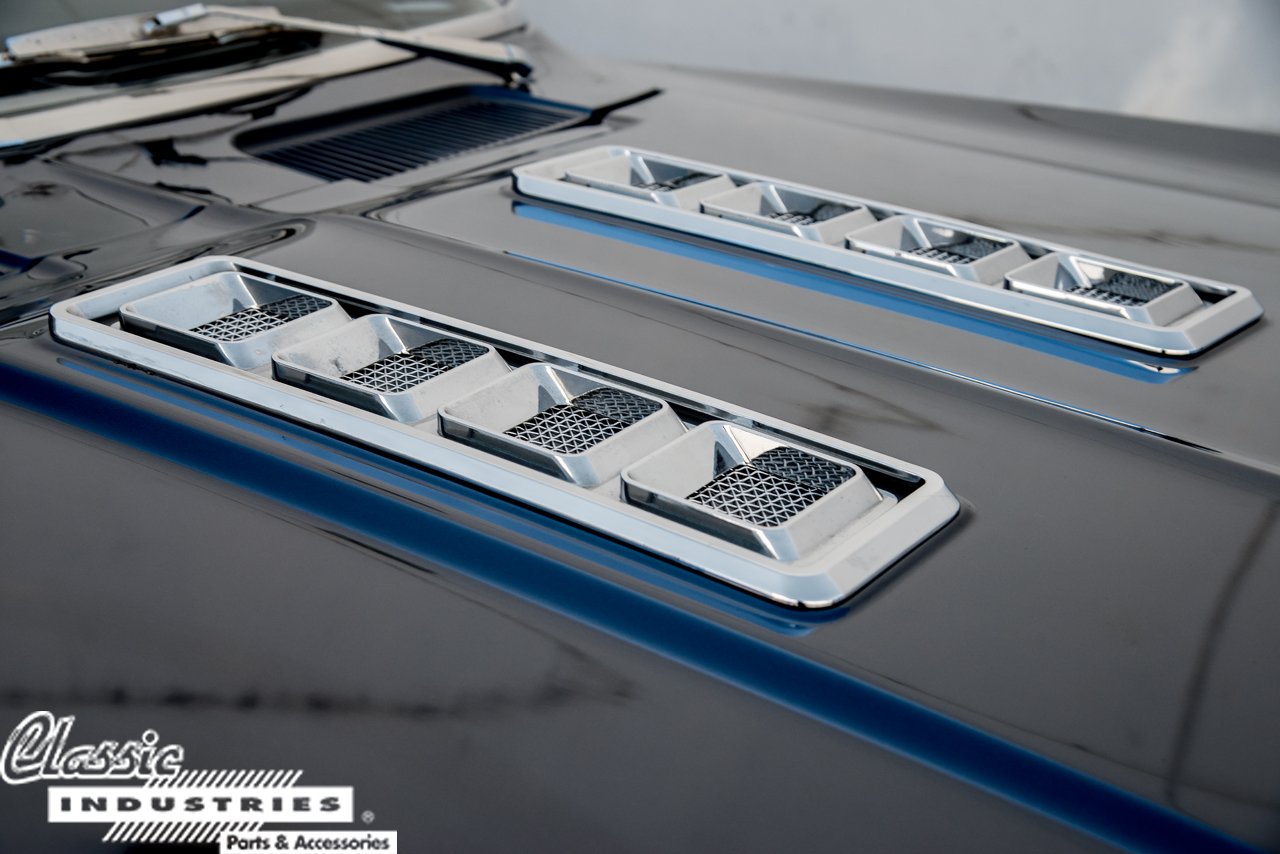 The car rides on a lowered suspension with high-performance disc brakes and a set of five-spoke gunmetal wheels from a 2017 Camaro. The exterior appearance has all the classic style of a '68, but with some modern flair as well.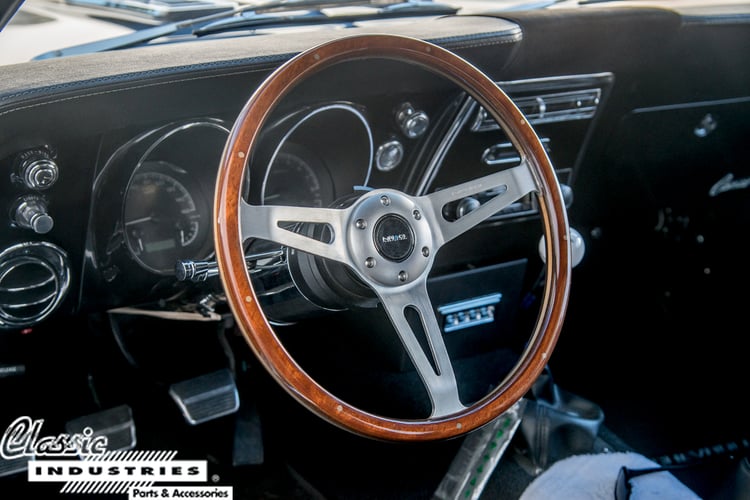 Inside the Camaro, you'll find black leather bucket seats from a 6th-gen Camaro, as well as new black carpet, black Chevrolet floor mats, and a wood-rimmed NRG 6-bolt steering wheel. The LS3 engine under the hood is paired with a Tremec T-56 manual transmission that's connected to the floor shifter and white shift knob inside the car.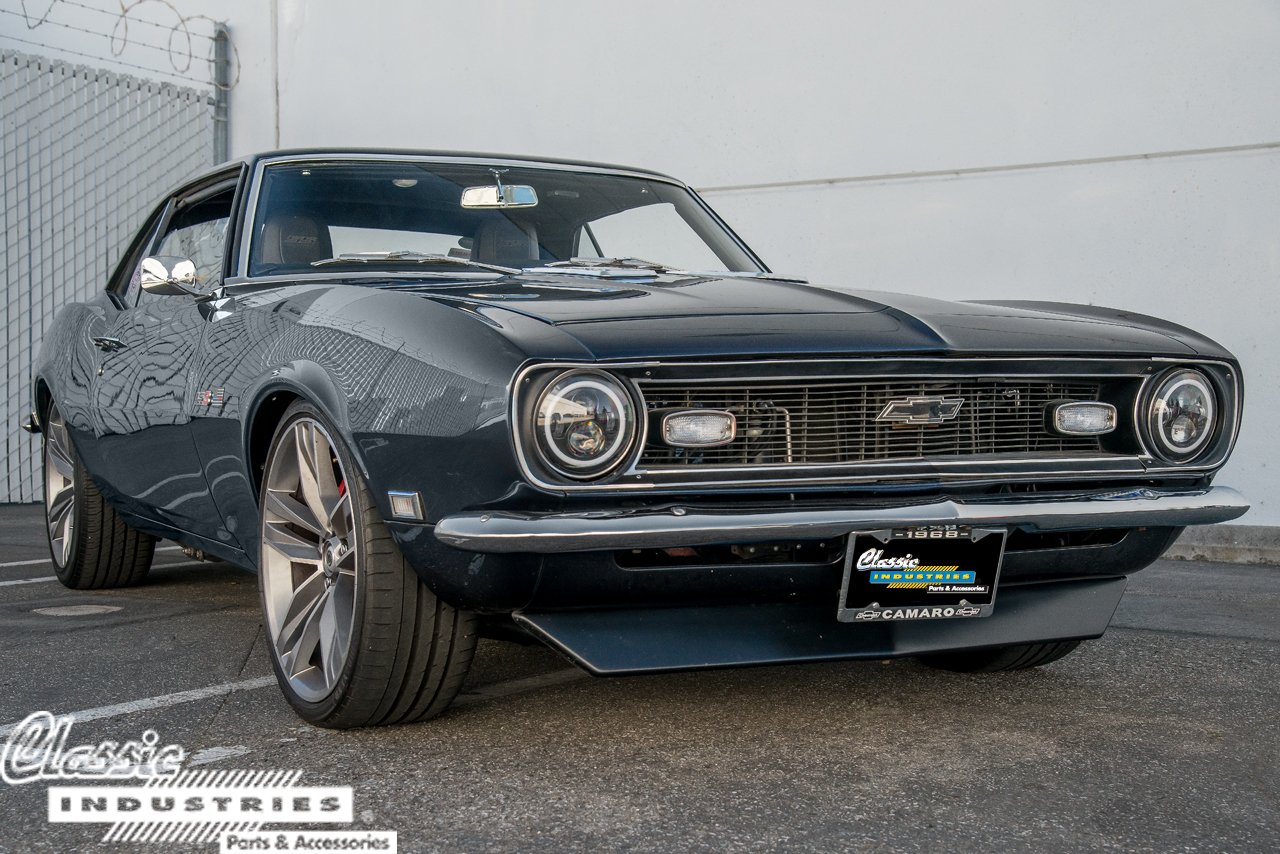 Ryan told us that he got many of the parts he needed for his LS3-powered Camaro from the Classic Industries catalog. He says the service and parts selection were great, and the staff was "very helpful." Now that his Camaro is complete, he drives it often on weekends and enjoys this unique blend of GM DNA.
If you own a classic Camaro, whether it's a first-gen, second-gen, third-gen, or fourth-gen, the Classic Industries 1967-2002 Camaro catalog has the parts and accessories you need to restore or rebuild it. This includes original-style restoration parts, complete engines, suspension systems, and much more. Click the button below to get your free Camaro restoration parts catalog.