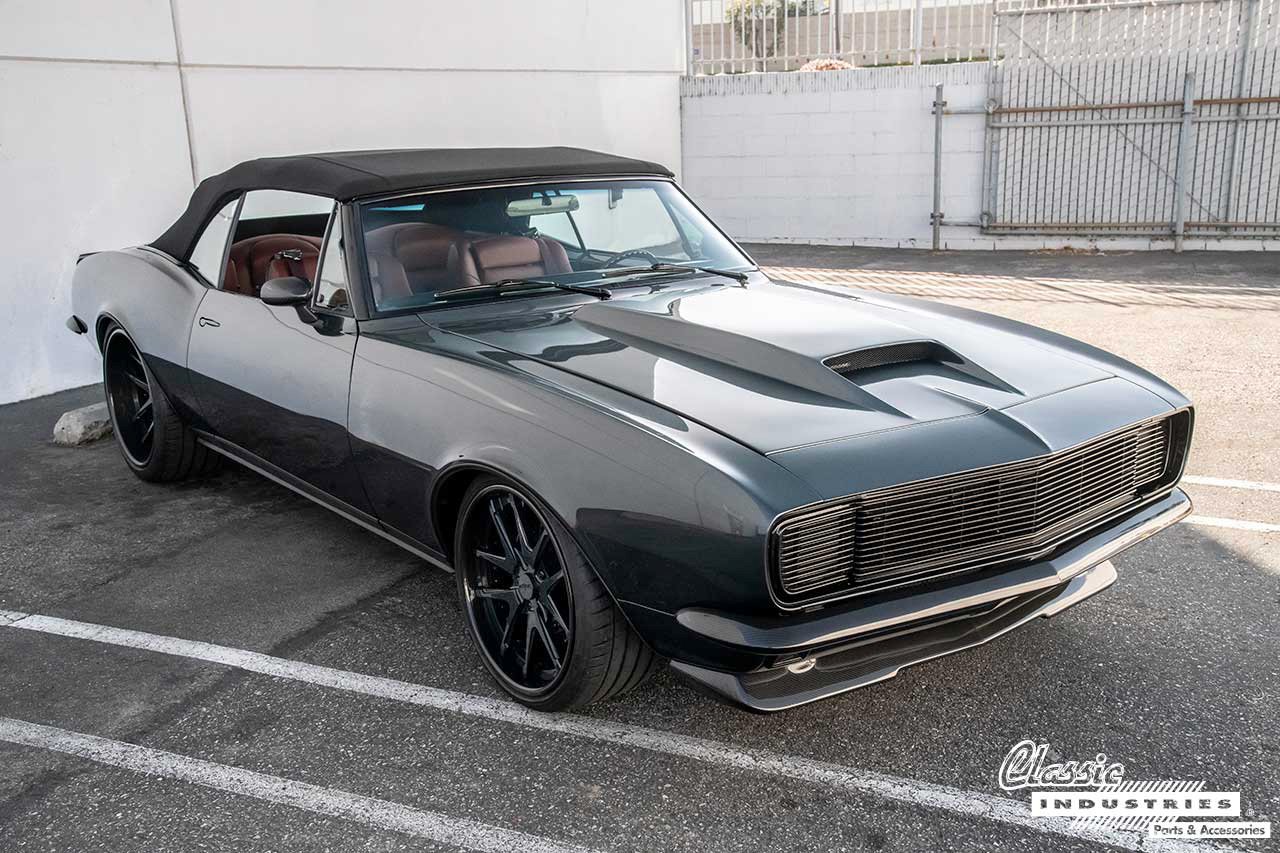 A lot can change in a few short years, and this 1967 Camaro convertible is proof of that fact. Back in 2014, we met its owner, Tim Bair, and took some photos of the car. However, the sleek, dark gray pro-tourer seen in these photos bears almost no resemblance to the bright red, chrome-accented car we photographed eight years ago. And the changes are much more than skin-deep — Tim's Camaro is now powered by a 750-horsepower supercharged LS9 engine, with numerous other modifications inside and out. Many of these changes were the result of a fire that occurred in 2019, leaving the car totaled and Tim hospitalized for 10 days.
Before: Classic Looks & Big-Block Power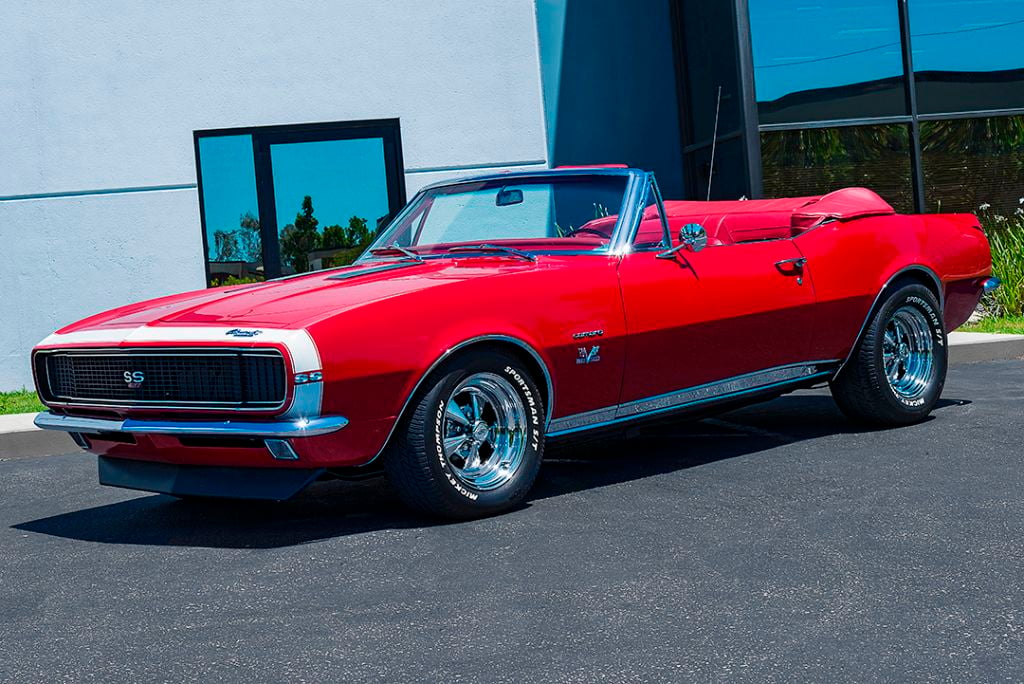 When we saw Tim's '67 Camaro in 2014, it had a much more traditional look with a few classic modifications such as Cragar wheels and Mickey Thompson tires. The exterior was finished in red paint with a white stripe on the nose, and the interior was upholstered in red vinyl to match. Beautiful polished metal accents throughout the car served as a nod to Tim's metal polishing and plating company, California Polishing. Click here to read our first article about this version of the car.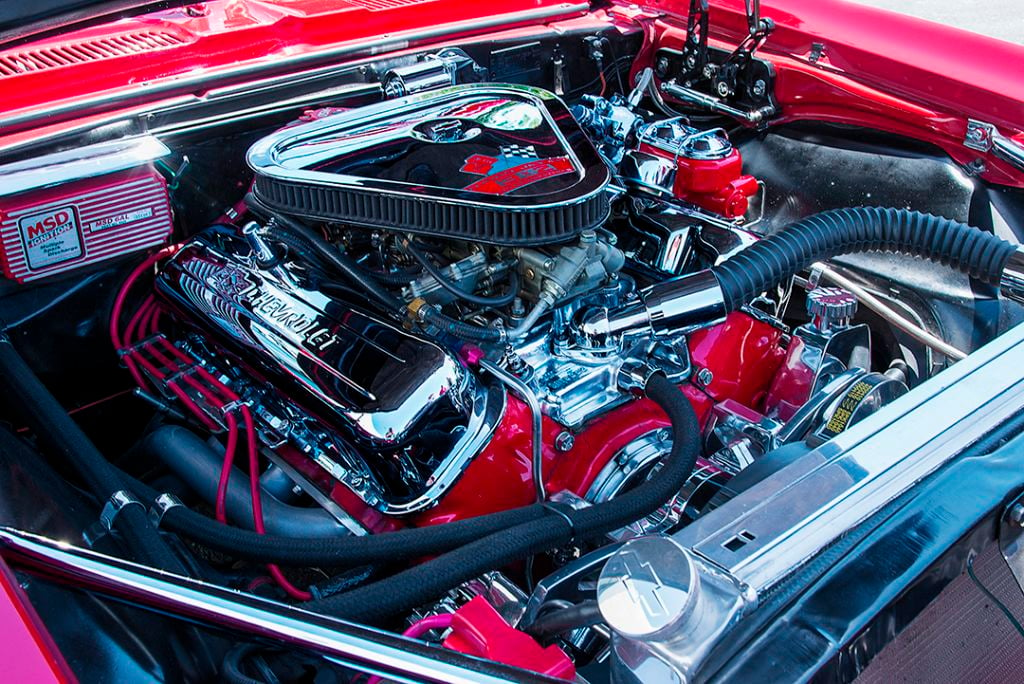 At that time, the car was powered by a 427ci big-block V8 paired with a TH-400 automatic transmission. Tim says this is one of four big-block motors that has resided in the car during the 25 years he has owned it. The others included a 396, a 496, and finally a 540.
One morning in July of 2019, the Camaro wouldn't start. Tim opened the hood to see what was wrong, and the engine bay instantly exploded into flames. The Camaro was extinguished by the fire department and totaled. Tim was hospitalized with severe burns on his face, hands, and arms.

"I was laying in the hospital thinking, what am I going to do to this car? My wife thought I was crazy," Tim said in an interview with AutotopiaLA. He soon decided he wanted to rebuild it in a pro-touring style, and commissioned a rendering to visualize the new direction.
After: Pro-Touring Build with an LS9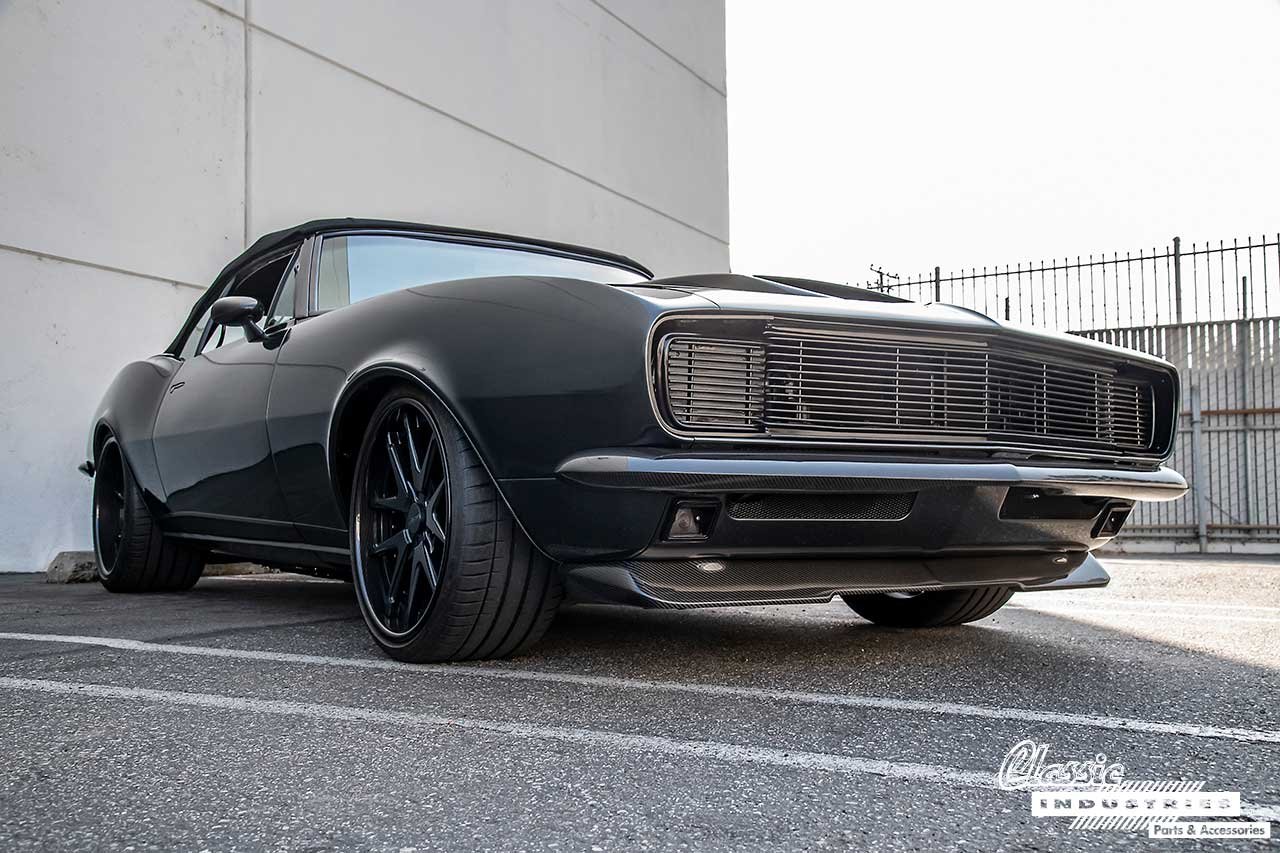 Over the next two years, this '67 Camaro was torn down and rebuilt, discarding the fire-damaged components and replacing them with new parts. It began with a Roadster Shop chassis with coilover suspension, a Strange Engineering 9-inch rear end, and 14-inch Baer disc brakes. The chassis rides on custom-finished 19x10 and 20x12-inch Rotiform billet wheels and sticky Michelin tires.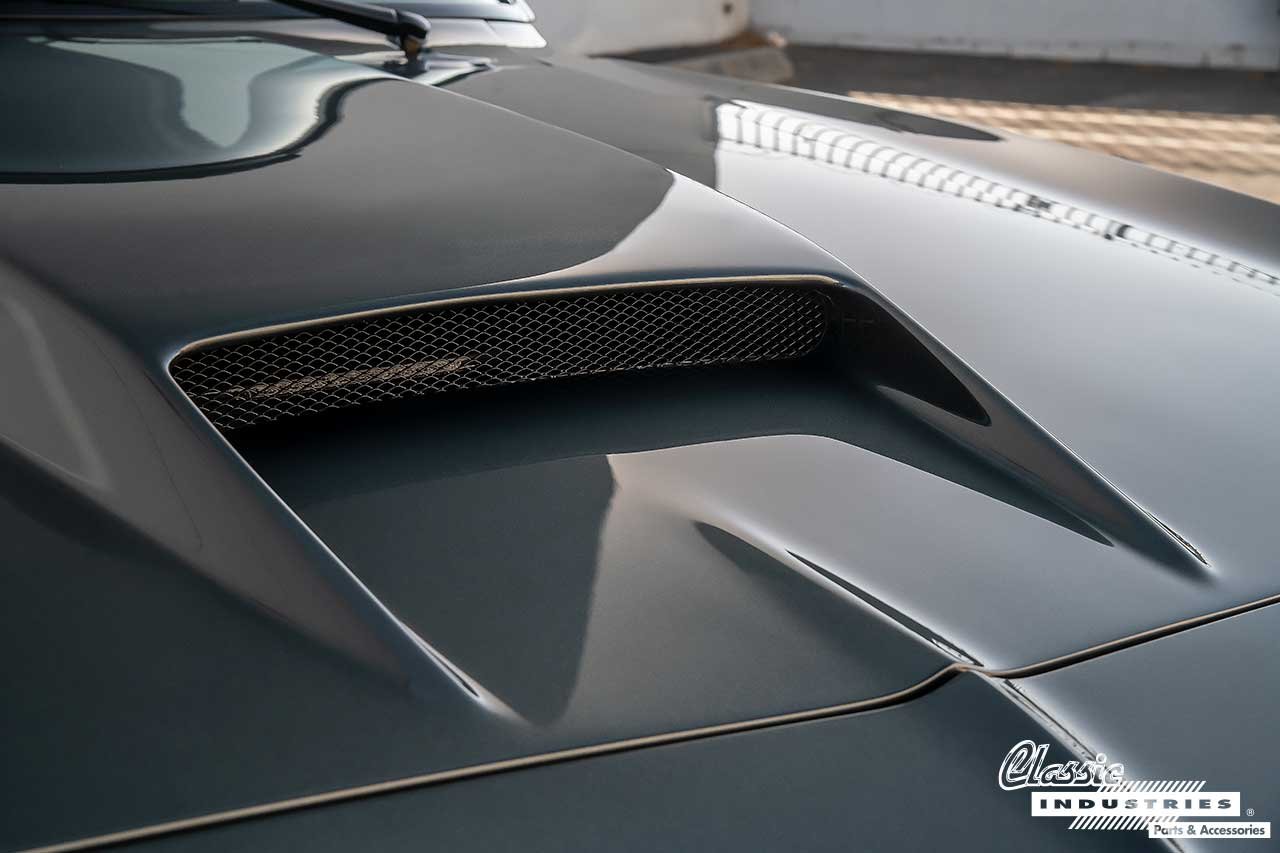 The Camaro's body was painted Son of a Gun Grey Metallic, a color offered by GM on the C7 Corvette. Many real carbon fiber parts from Anvil Auto were used around the exterior, including bumpers, mirrors, front spoiler, and rear spoiler.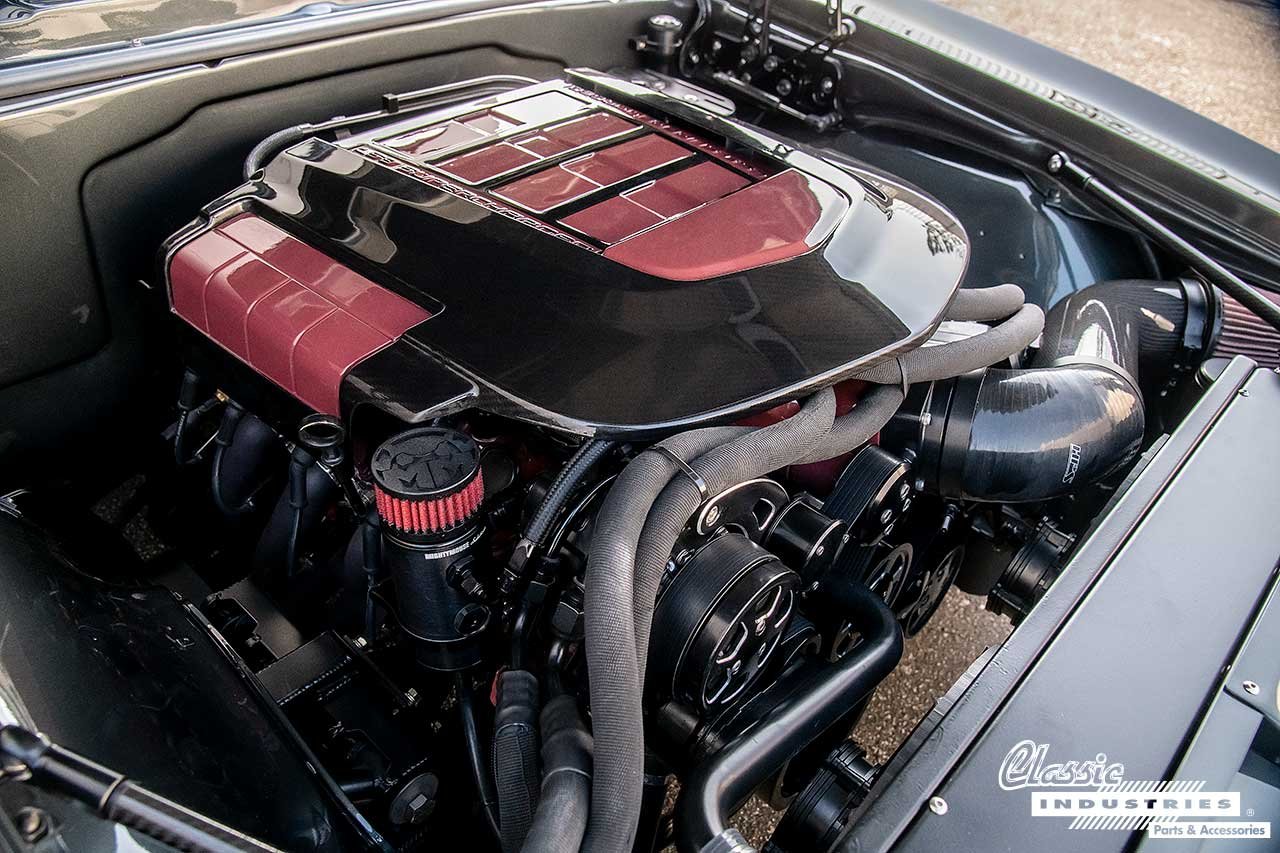 Tim bought a supercharged LS9 V8, the same engine originally found in the Corvette ZR-1, and then added several modifications to boost power output far beyond the factory-rated 638 horsepower. The heads and supercharger were ported, and an aggressive cam was installed. This was paired with a T-56 six-speed manual transmission, rather than the automatic the car previously had.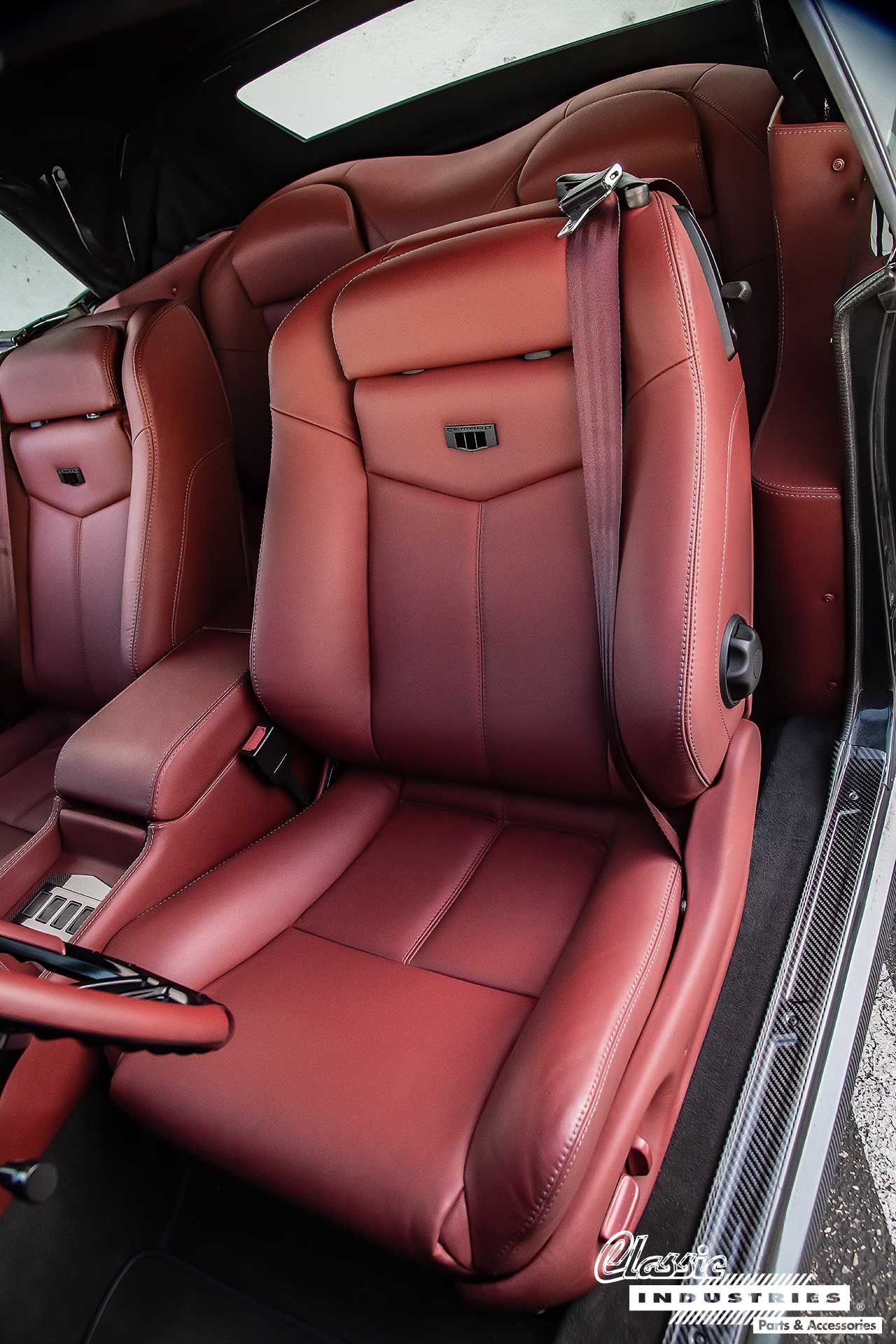 The interior was also completely reworked by Deluxe Interiors, with power-operated bucket seats from a 2007 Pontiac GTO and beautiful burgundy leather upholstery. The center console, door panels, kick panels, and many other parts were custom-upholstered in matching leather.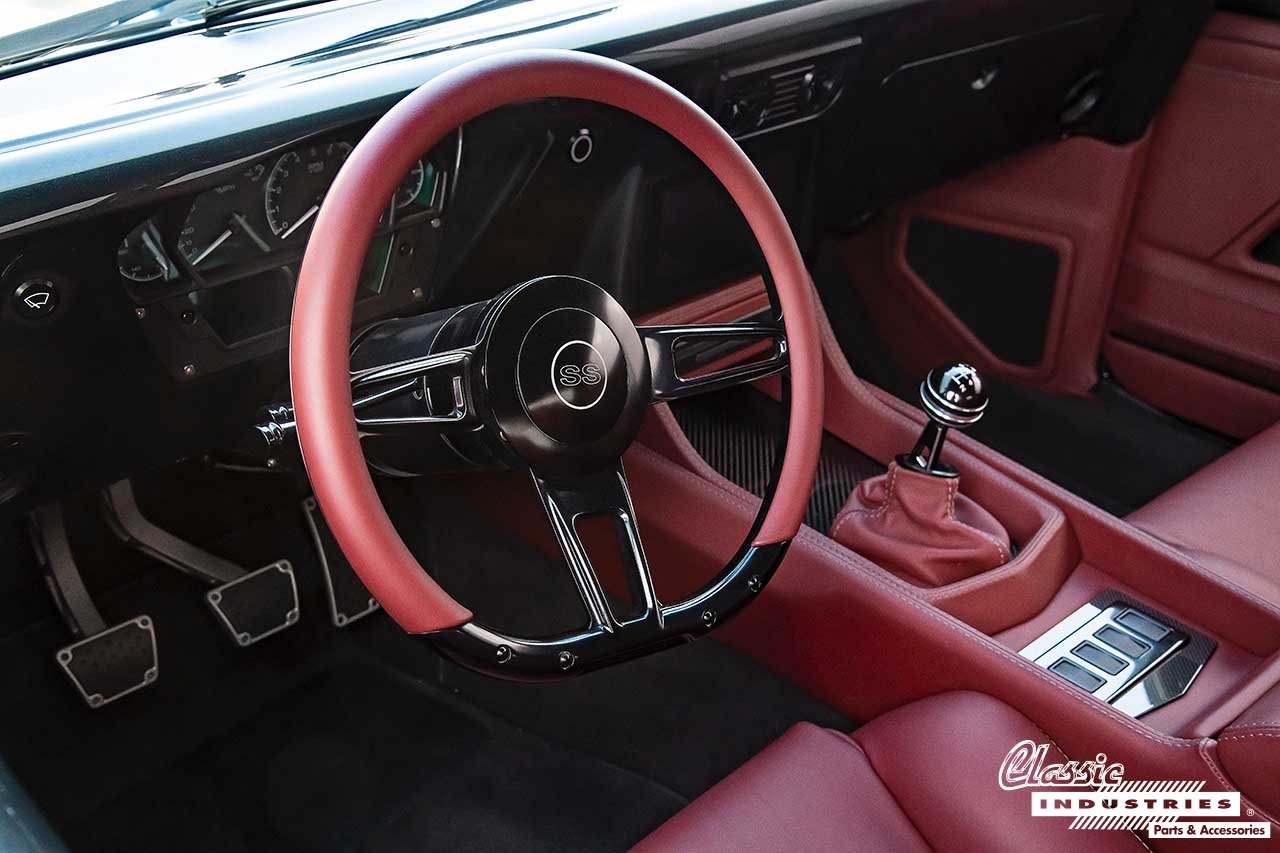 The interior also features a matching billet steering wheel and shift knob, Clayton Machine pedals, Dakota Digital gauges, and controls for the power windows and power soft top.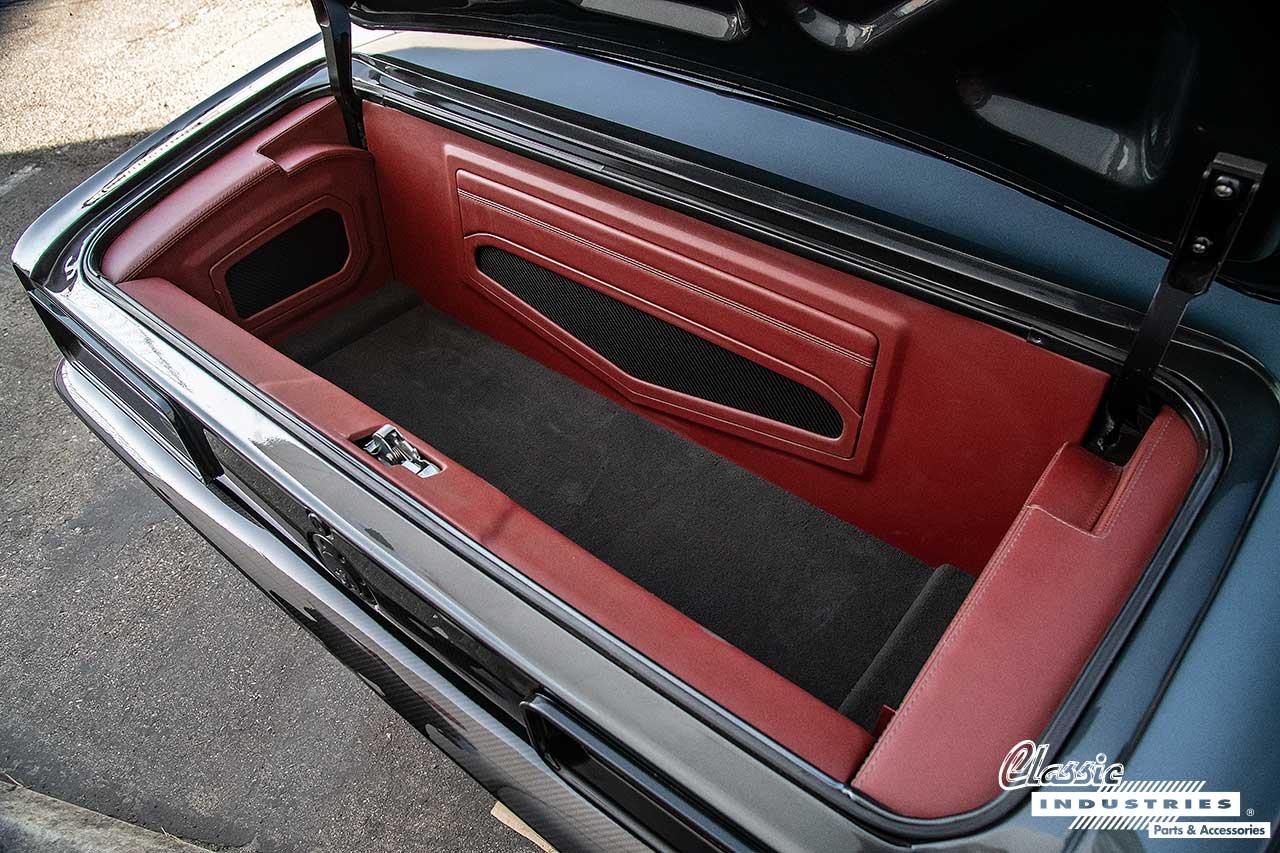 Tim finished off the Camaro with a powerful custom stereo system, featuring Hertz Audio amps, two JL Audio subwoofers, eight Focal speakers inside the car, and a touchscreen head unit with navigation. The trunk, including the enclosures for the subs and amps, was custom-upholstered to match the interior.
Check out the video below from AutotopiaLA for even more details and footage of the '67 Camaro on the road:
This build is incredibly detailed, and we commend Tim for making the best of a horrible situation. He used the tragedy of his totaled Camaro as motivation to elevate it to new heights — more power, more precise handling, a plush interior, and a show-stopping exterior.
Looking for Camaro Restoration & Performance Parts?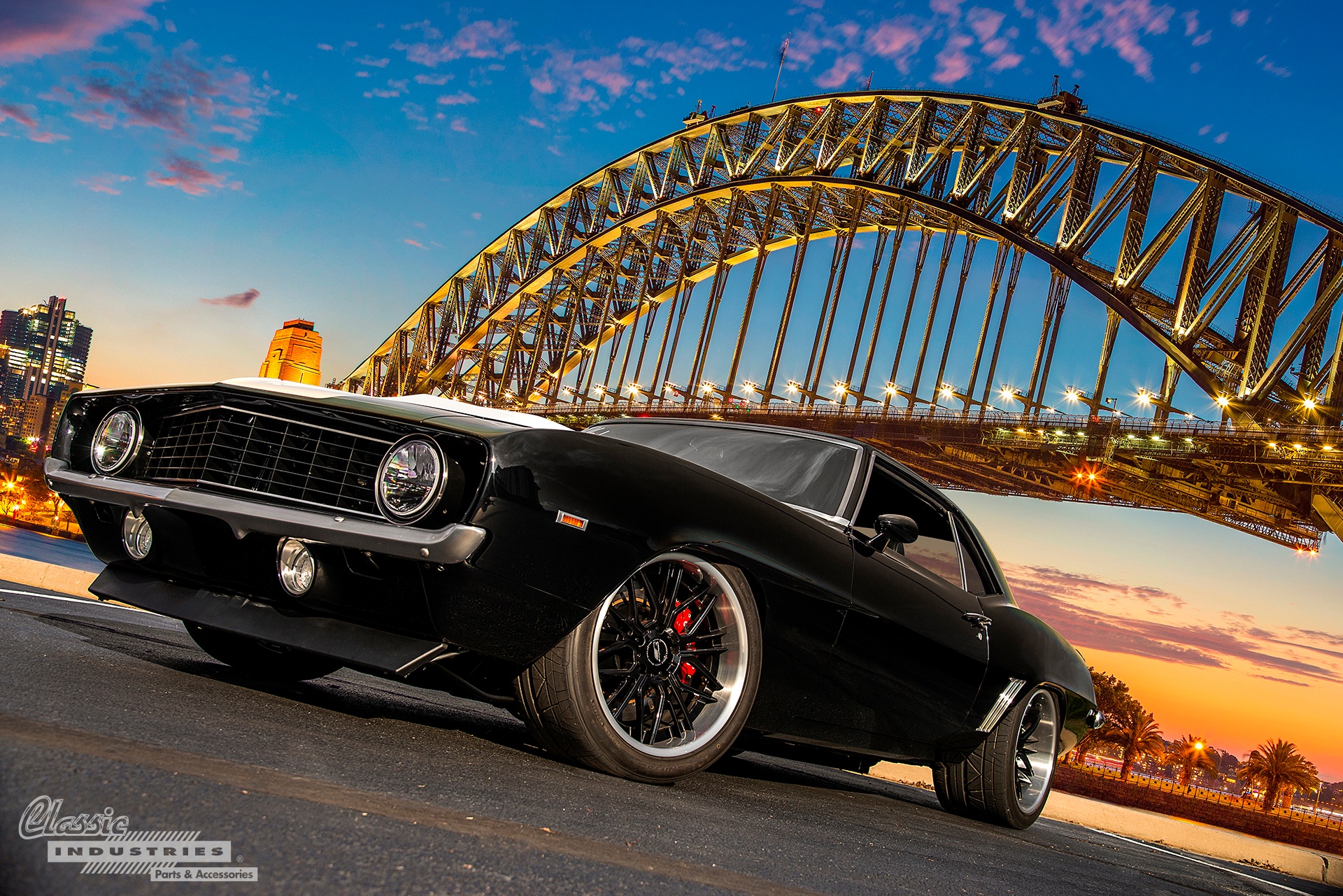 Classic Industries offers a huge variety of parts for the Chevrolet Camaro, ranging from original-style reproduction parts to aftermarket engine, suspension, brake, and interior upgrades. Click the button below for a free full-color Camaro restoration parts catalog.