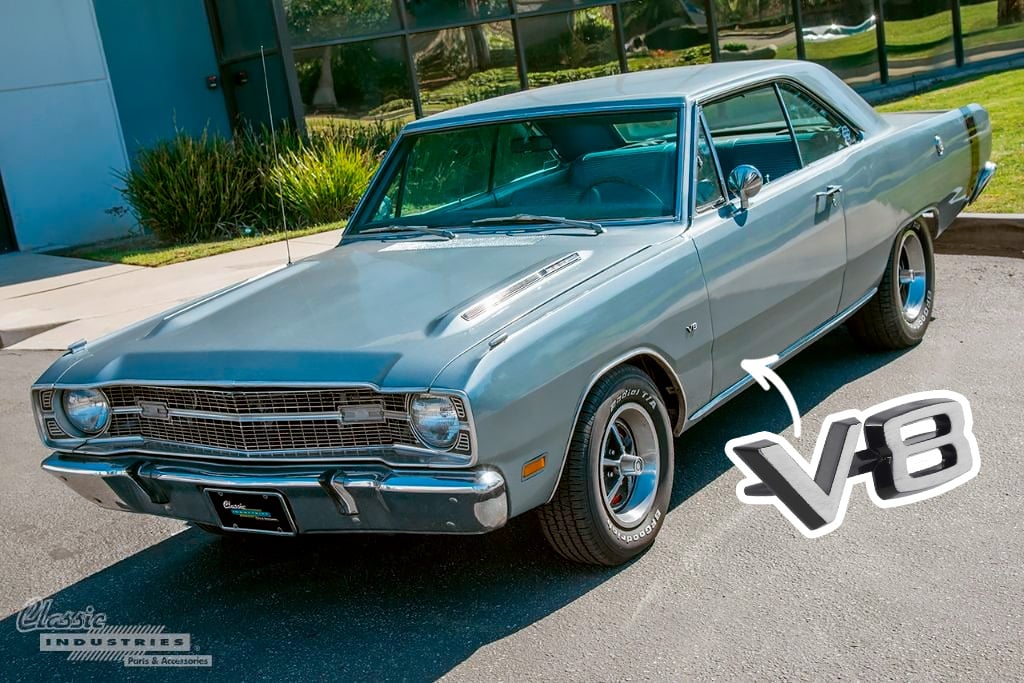 No designation is more directly tied to the history of muscle cars than the term V8. Although not every V8-powered car was a muscle car, every one of the most famous American muscle cars offered at least one V8 engine option. From the 318 to the 383, and the 440 to the legendary 426 Hemi, Dodge and Plymouth offered a fantastic selection of V8 engines during the late '60s and early '70s. Classic Industries recently unveiled a new product for owners of vehicles powered by these Mopar V8s: OER's authentic reproduction of the 1966-70 Dodge and Plymouth V8 fender emblem.
OER V8 Fender Emblem for 1966-70 Dodge & Plymouth

This new V8 emblem (#2579748) is a Mopar Authentic Restoration Product, and it replicates the original emblem down to the finest details. It's constructed from die-cast metal with the correct silver finish with black edging. Mounting studs are positioned in the appropriate locations, and mounting hardware is included.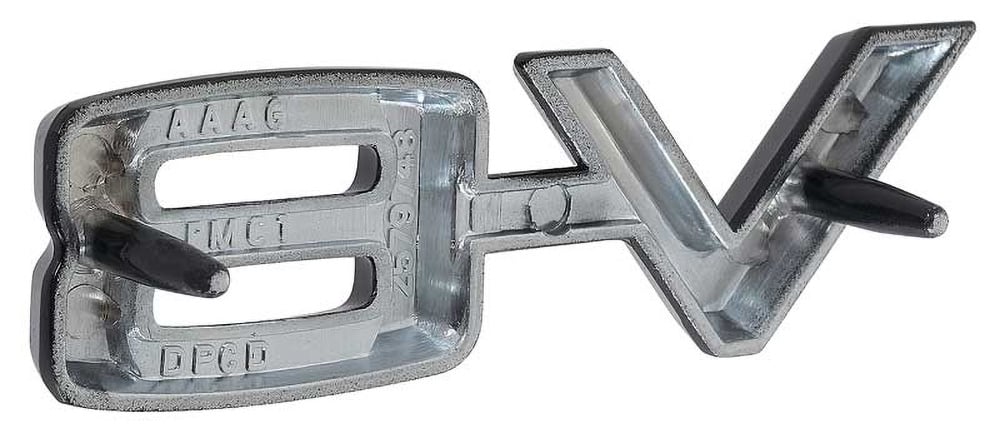 Even the markings on the back side of the emblem have been reproduced to match the original emblem design.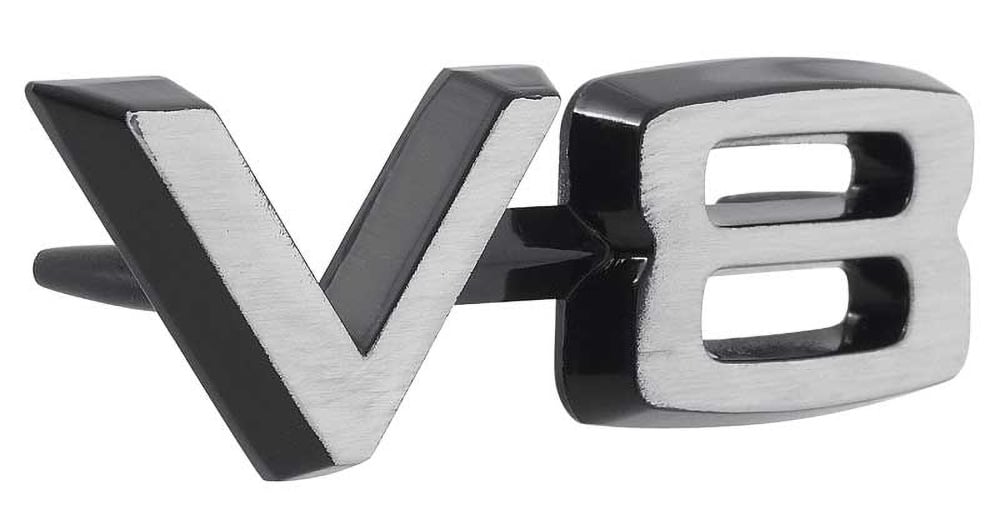 This OER V8 emblem is sold individually, and fits a variety of Dodge and Plymouth vehicles built between 1966 and 1970:
Dodge Applications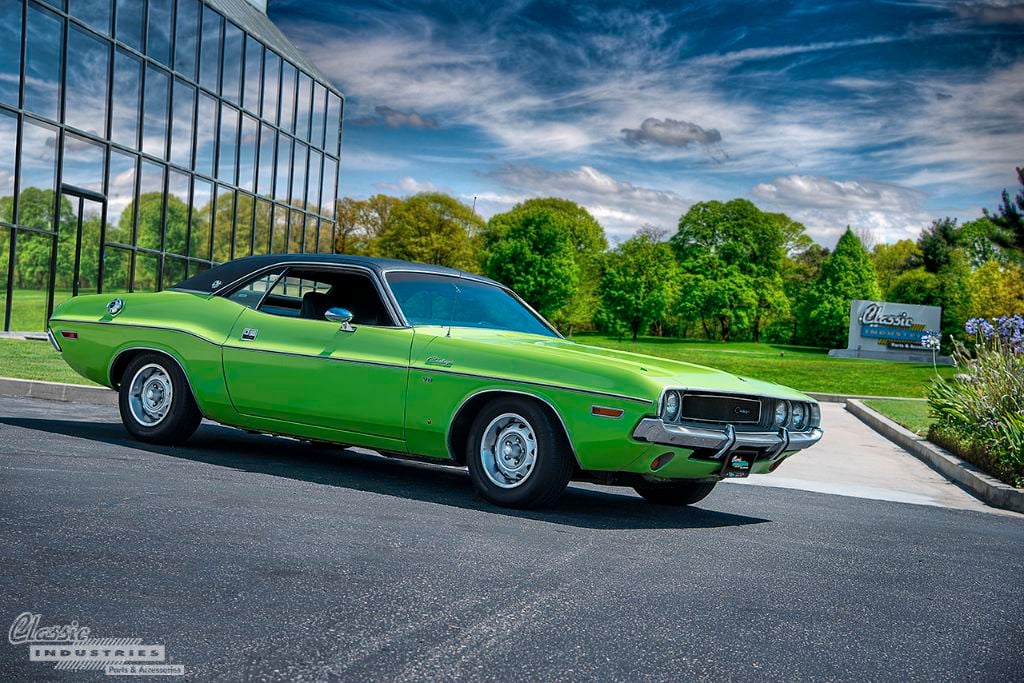 1970 Dodge Challenger Base
1970 Dodge Challenger R/T
1970 Dodge Challenger T/A
1967 Dodge Charger Base
1967 Dodge Charger R/T
1966-70 Dodge Coronet 440
1966-70 Dodge Coronet 500
1966-70 Dodge Coronet Base
1966-70 Dodge Coronet Deluxe
1967-70 Dodge Coronet R/T
1968-70 Dodge Coronet Super Bee
1966-68 Dodge Dart 270
1966-70 Dodge Dart Base
1969-70 Dodge Dart Custom
1966-69 Dodge Dart GT
1968-69 Dodge Dart GTS
1969-70 Dodge Dart Swinger
Plymouth Applications
1966-70 Plymouth Belvedere
1968-70 Plymouth Belvedere Base
1968-70 Plymouth Belvedere Satellite
Need More Dodge and Plymouth Restoration Parts?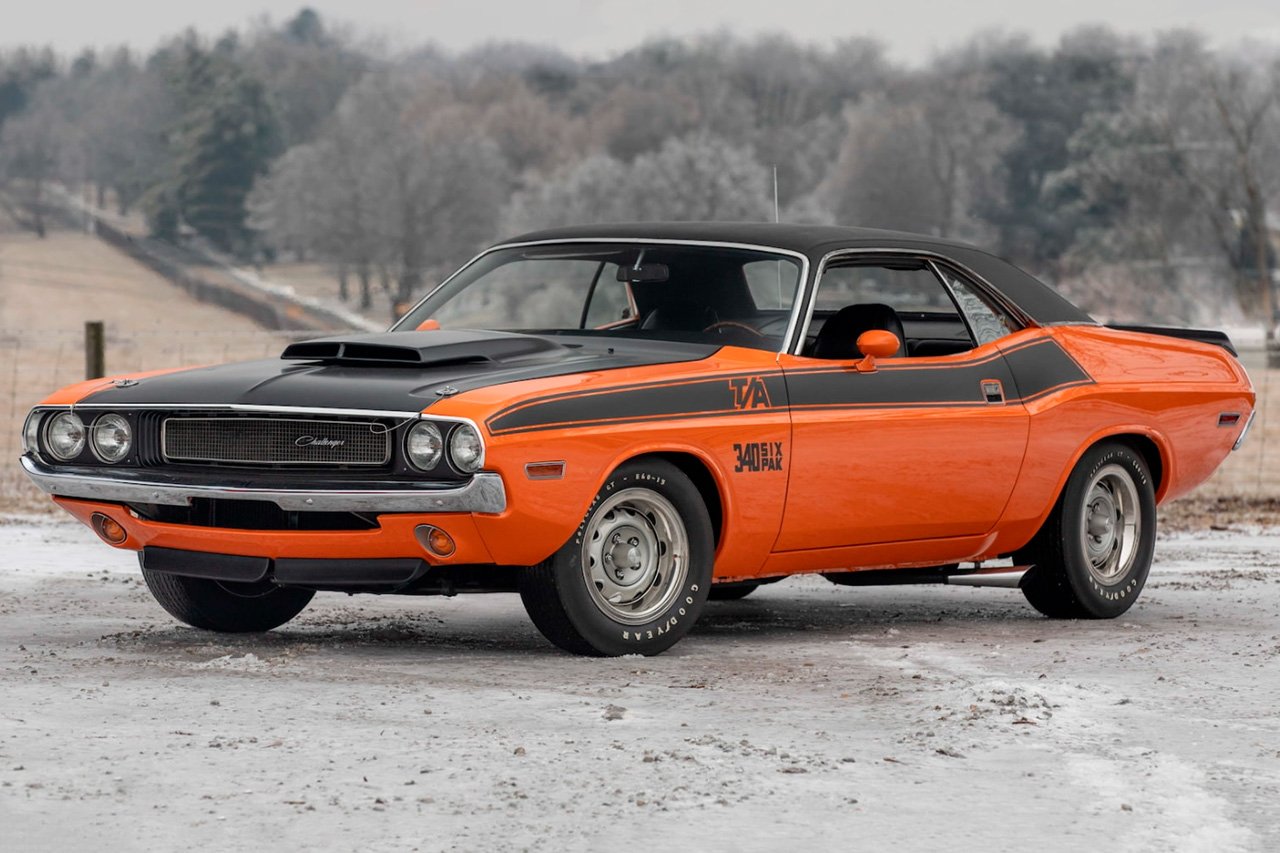 Classic Industries offers a wide variety of restoration parts for Dodge and Plymouth A, B, and E-body vehicles. These range from small items like gaskets and weatherstripping to large components like body panels, suspension kits, and complete crate engines. Browse our Mopar parts selection online, or click the button below to get a free full-color Mopar restoration parts catalog.