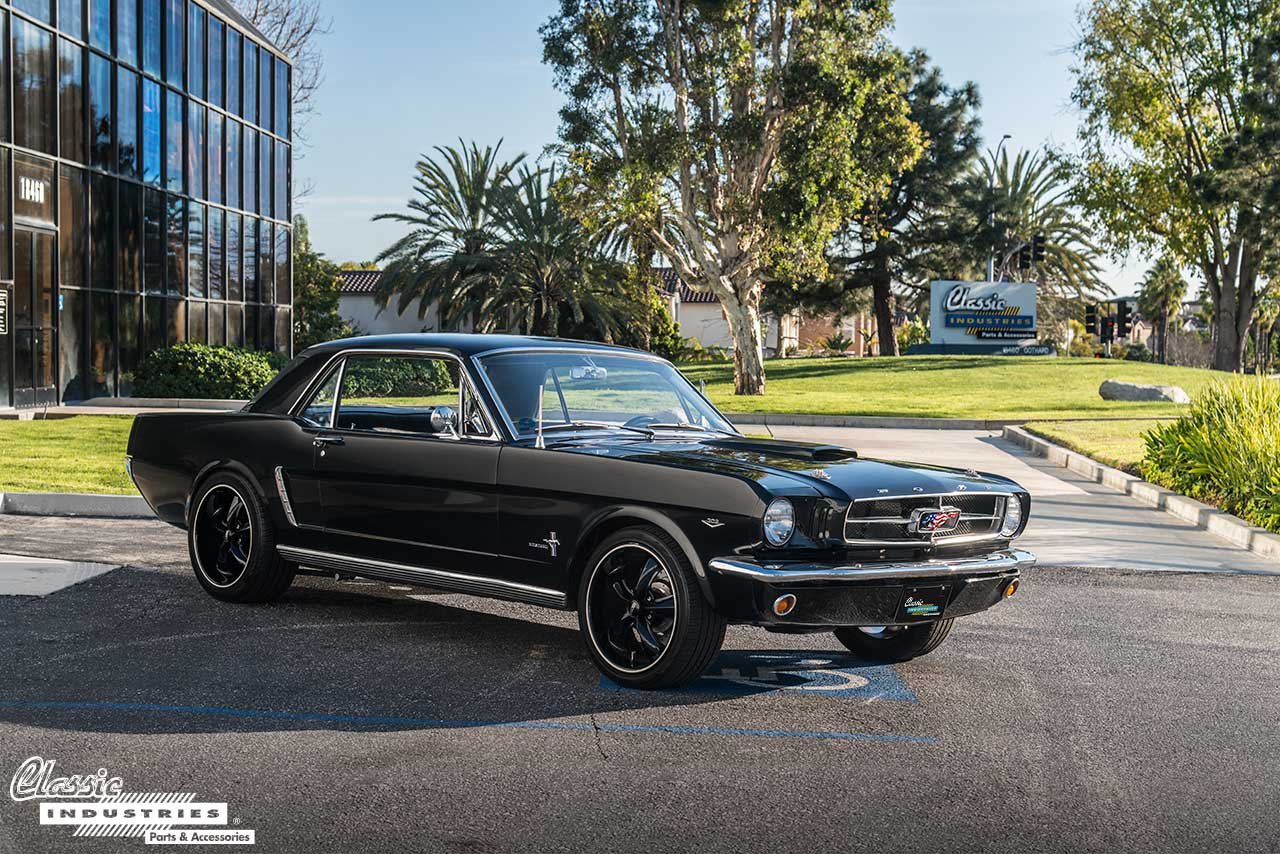 In 1965, Ford changed the course of automotive history with the first full model year of Mustang production. Technically, the Mustang was first available in mid-1964 as what enthusiasts call a "1964 1/2", but the success Ford achieved in these early months and years built a foundation for decades of greatness. The restored 1965 Mustang pictured here belongs to Bernard Alvano, of Huntington Beach, California.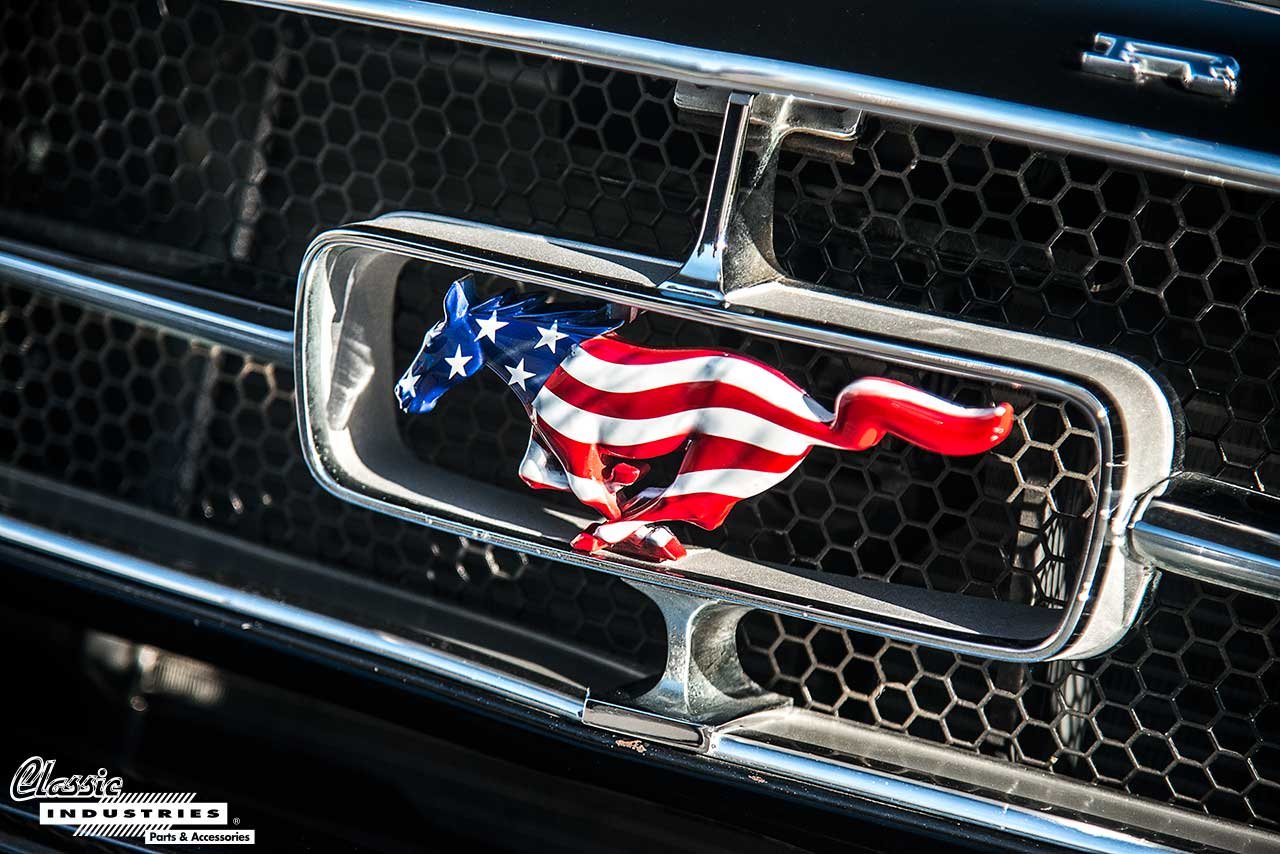 Bernard tells us he has been a longtime customer at California Mustang, and when California Mustang joined the Classic Industries family, he continued to source the parts he needed from our Mustang catalog. Bernard's '65 underwent a full frame-off restoration in 2007, so he certainly needed a lot of replacement parts over the years.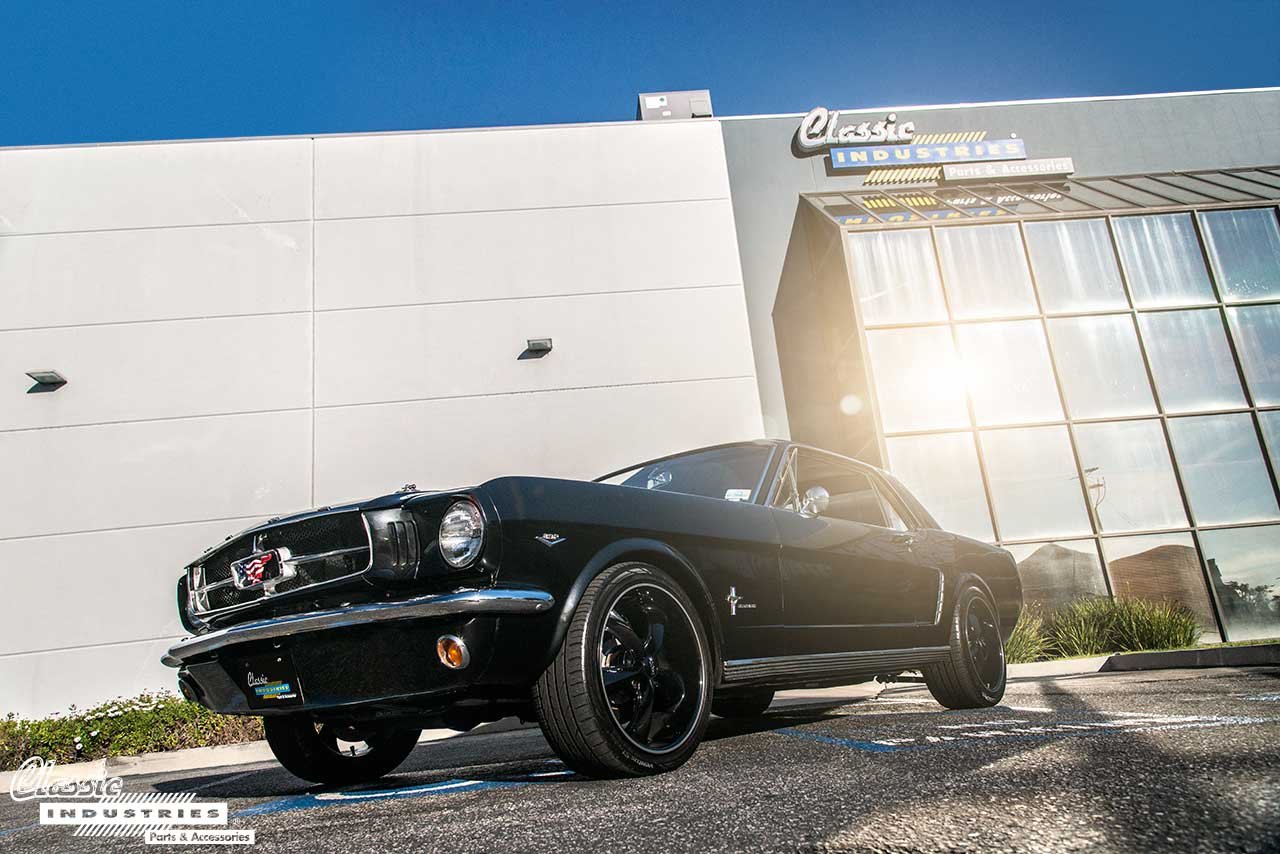 During the restoration process, the body panels were repaired or replaced as needed, then prepped and repainted in smooth gloss black. All lighting, trim, and emblems were restored, and the distinctive American flag Mustang badge was added to the grille.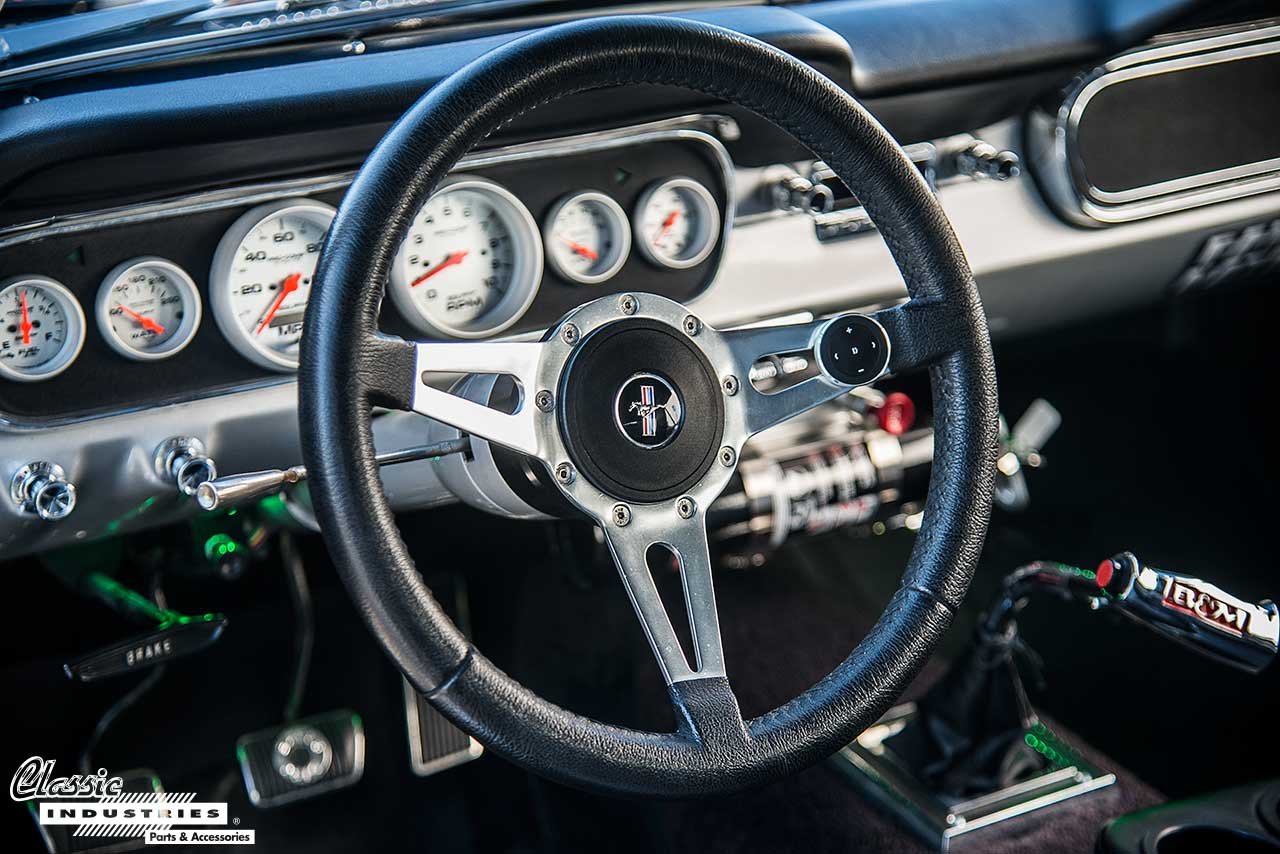 The interior of Bernard's '65 Mustang was also restored. Custom touches such as Autometer gauges, a B&M shifter, and green under-dash lighting provide a modernized appearance.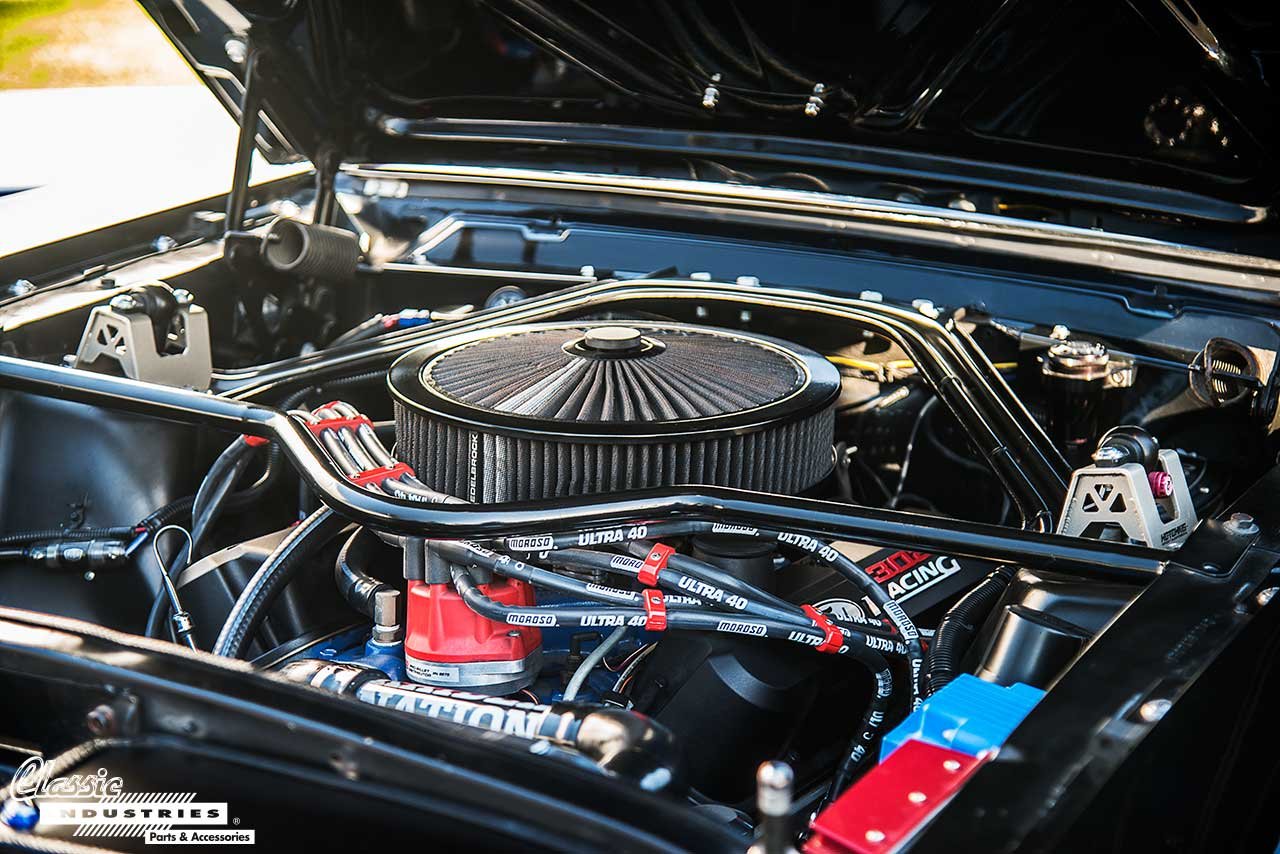 The Mustang is powered by a fresh 302ci V8 with many upgrades, including fuel system, cooling, ignition, and exhaust. This is paired with a T-5 transmission. Chassis bracing and an adjustable Hotchkis suspension setup keeps the car stiff and responsive in the corners.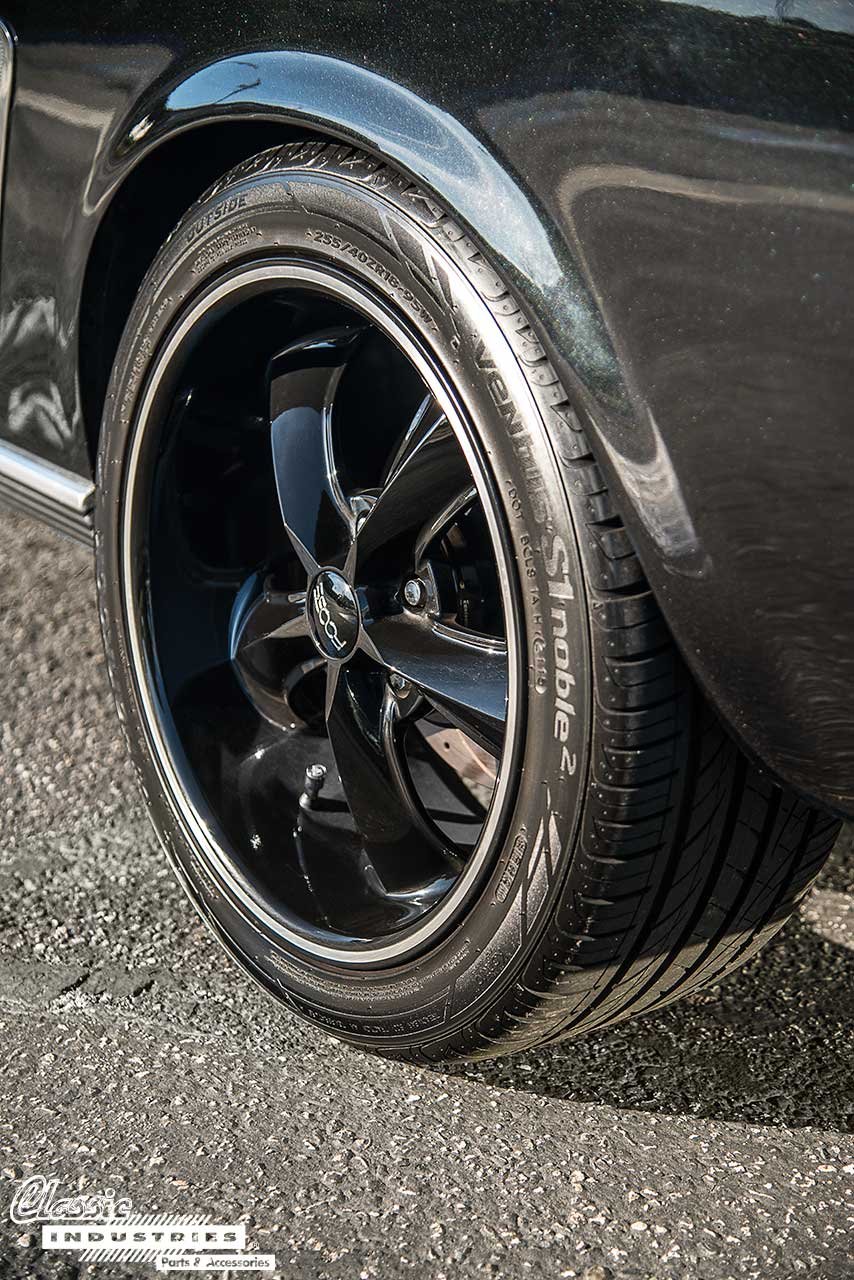 Bernard's Mustang rides on black 5-spoke Foose wheels wrapped in sticky Hankook tires. Four-wheel disc brakes help it stop quickly and safely.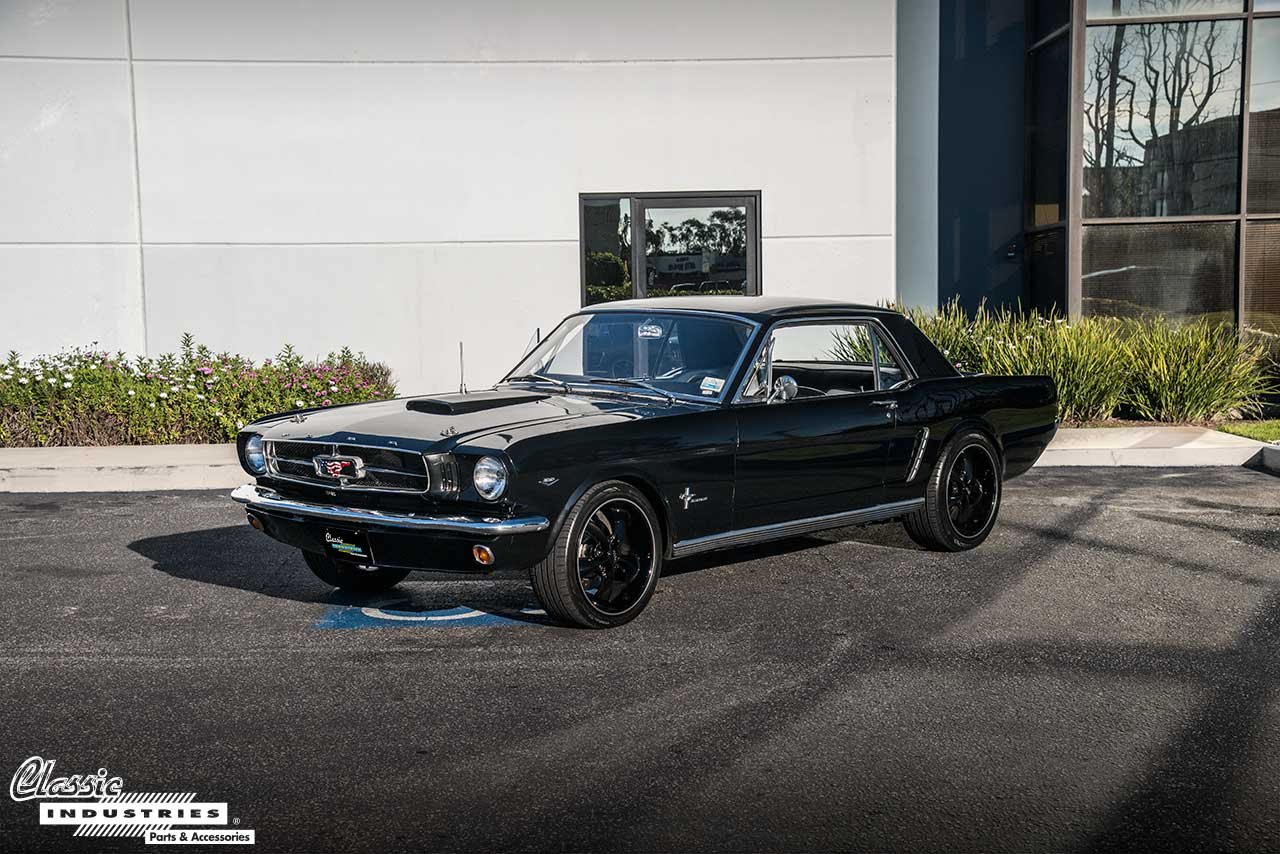 This '65 is a great example of an early Mustang, and the upgrades help it fit Bernard's personal style. He says he drives it at least 3 times each week, letting this stallion stretch its legs on the highway.
If you own a 1964 1/2 or newer Ford Mustang, Classic Industries has the parts and accessories you need to make it look and perform its best. Click the button below to get your free full-color Mustang restoration catalog.