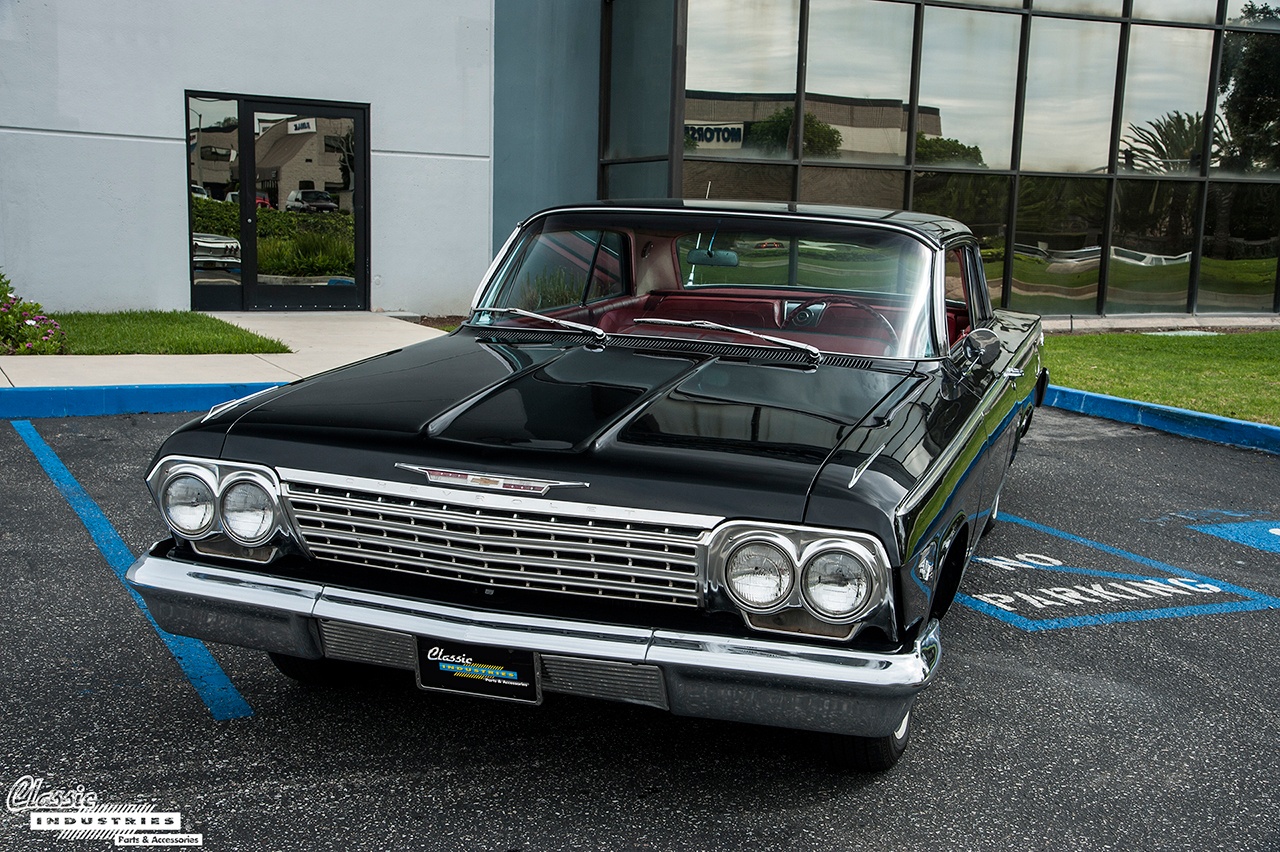 We appreciate all styles of automotive restoration, from high-tech restomod builds to original-style restoration projects. But when it comes to the latter category, we're especially fond of cars that stay true to their original styling and are also daily-driven. Rolling down the highway looking just like they did brand-new, these vehicles are like time capsules on four wheels, and they take us back to a wonderful time in automotive history.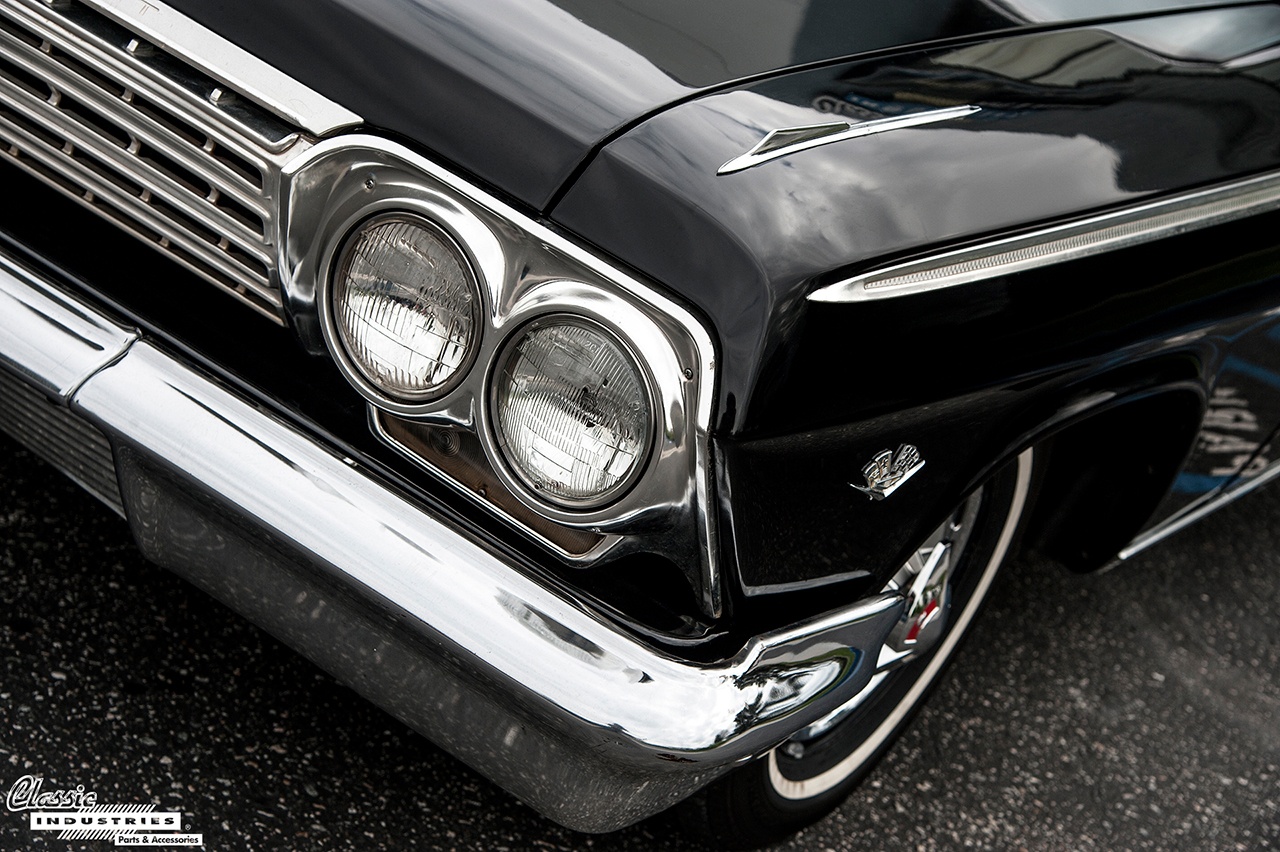 This 1962 Impala SS recently pulled in to our Retail Showroom parking lot, and the second we saw it we knew we had to take a closer look. It belongs to William Malik, of Orange, California. William's Impala was restored inside and out in 1985, including a coat of deep black lacquer paint that still looks fresh and glossy.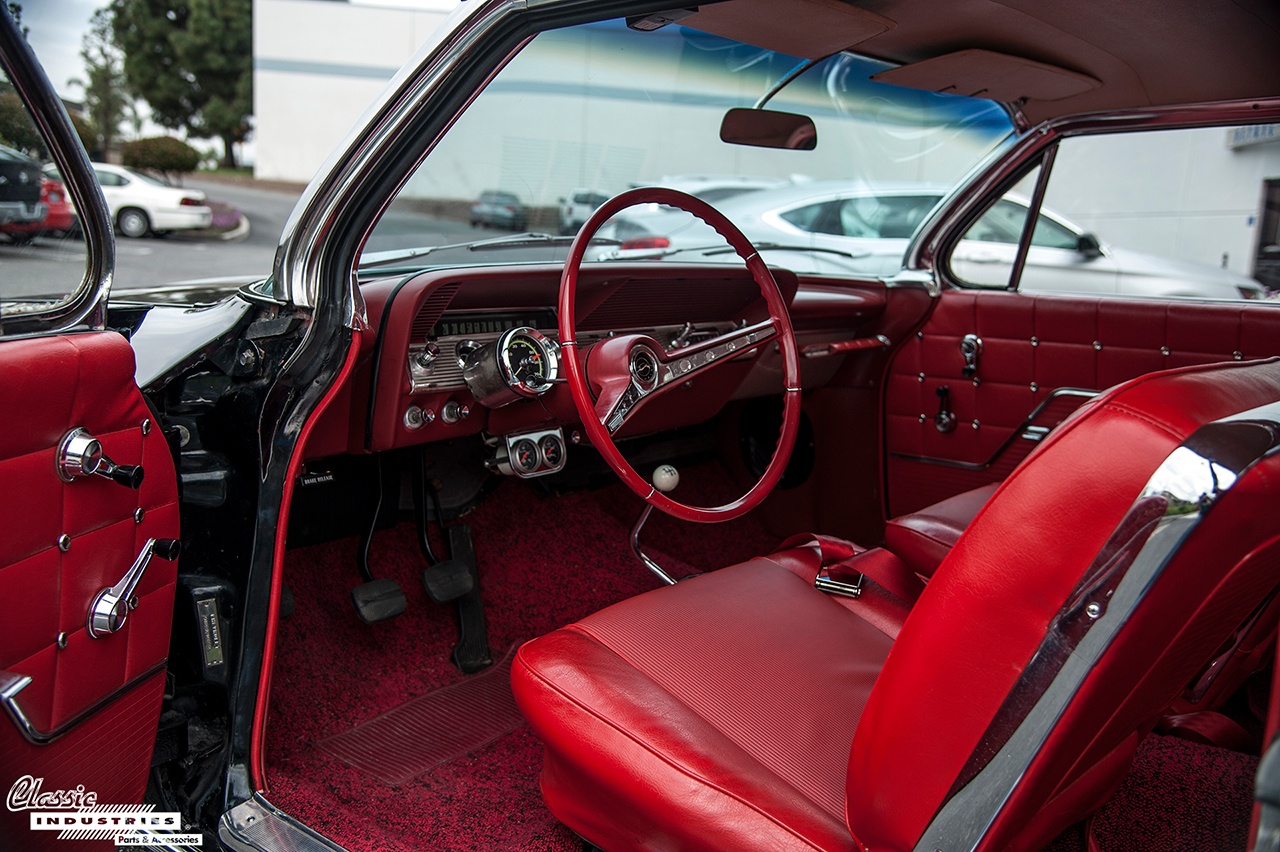 The '62 Impala's interior features new red carpet, red vinyl bucket seats, an original-style wheel, and reproduction chrome accessories throughout. The four-speed floor shifter and column-mounted period-correct aftermarket Super Tach indicate the car's high-performance purpose.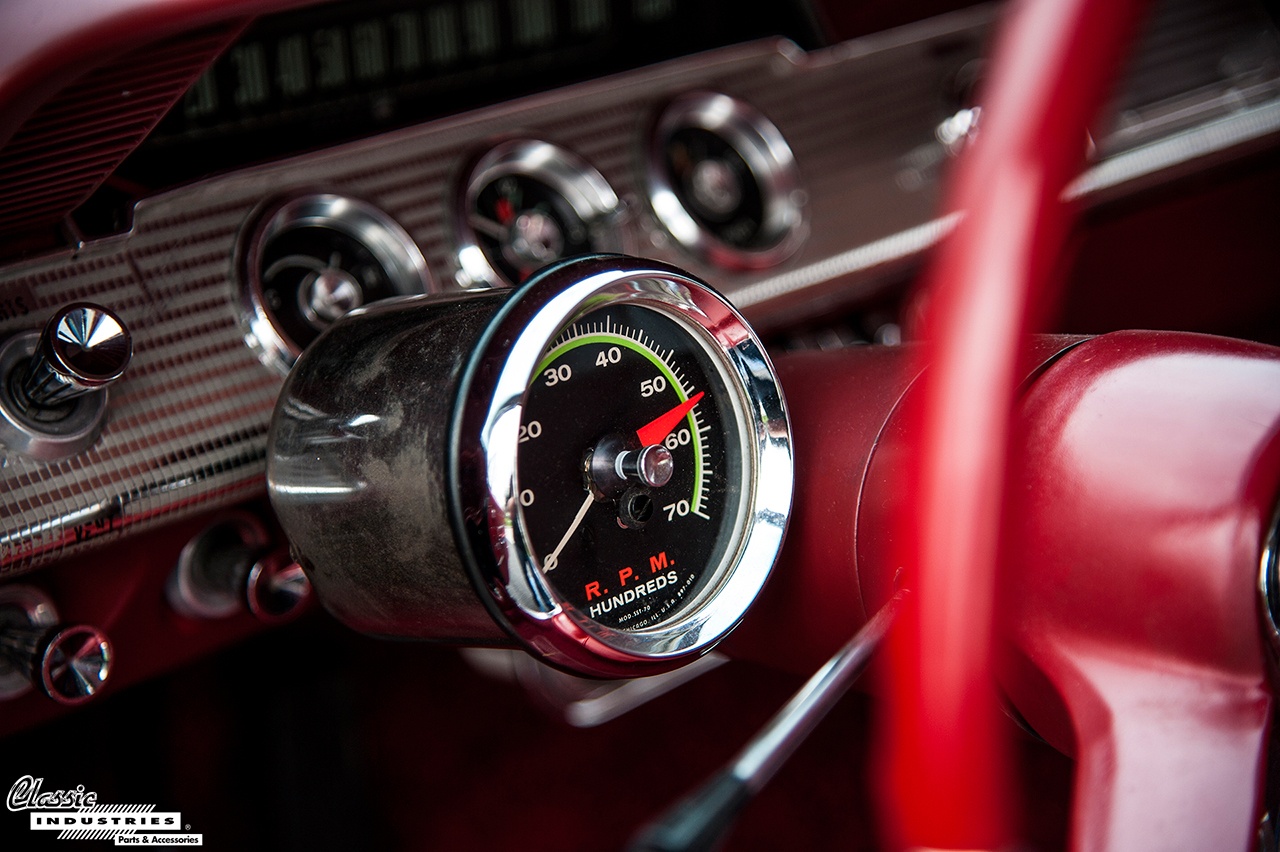 Under the hood, there's a Turbo-Fire 327ci V8 that continues the car's factory-style restoration. It's paired with a Borg Warner T10 manual transmission. Accessories such as the original-style air cleaner, red valve covers, and decals maintain the factory-fresh appearance.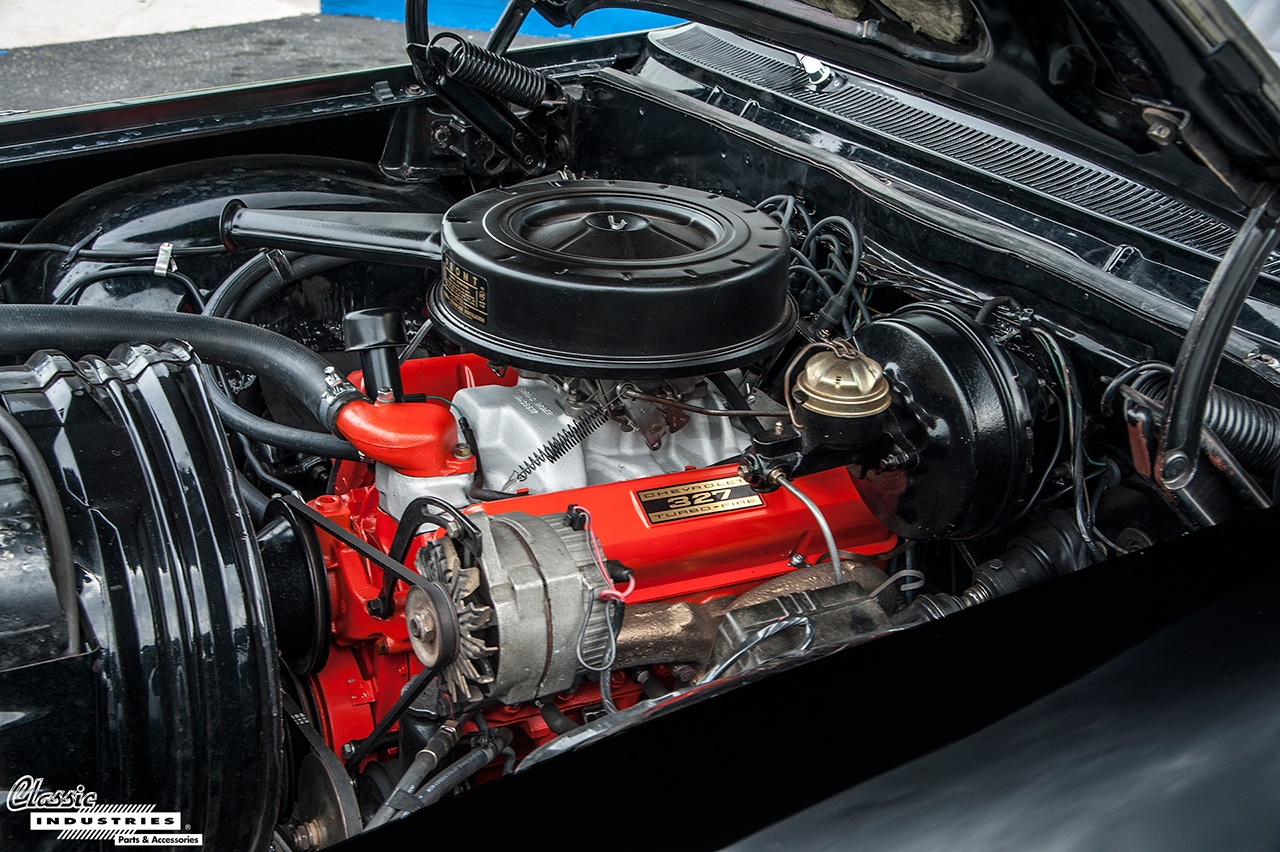 The Impala's exterior was finished off with new chrome bumpers, emblems, and trim. It rides on Kelly whitewall tires with chrome wheel covers and SS wheel cover spinners.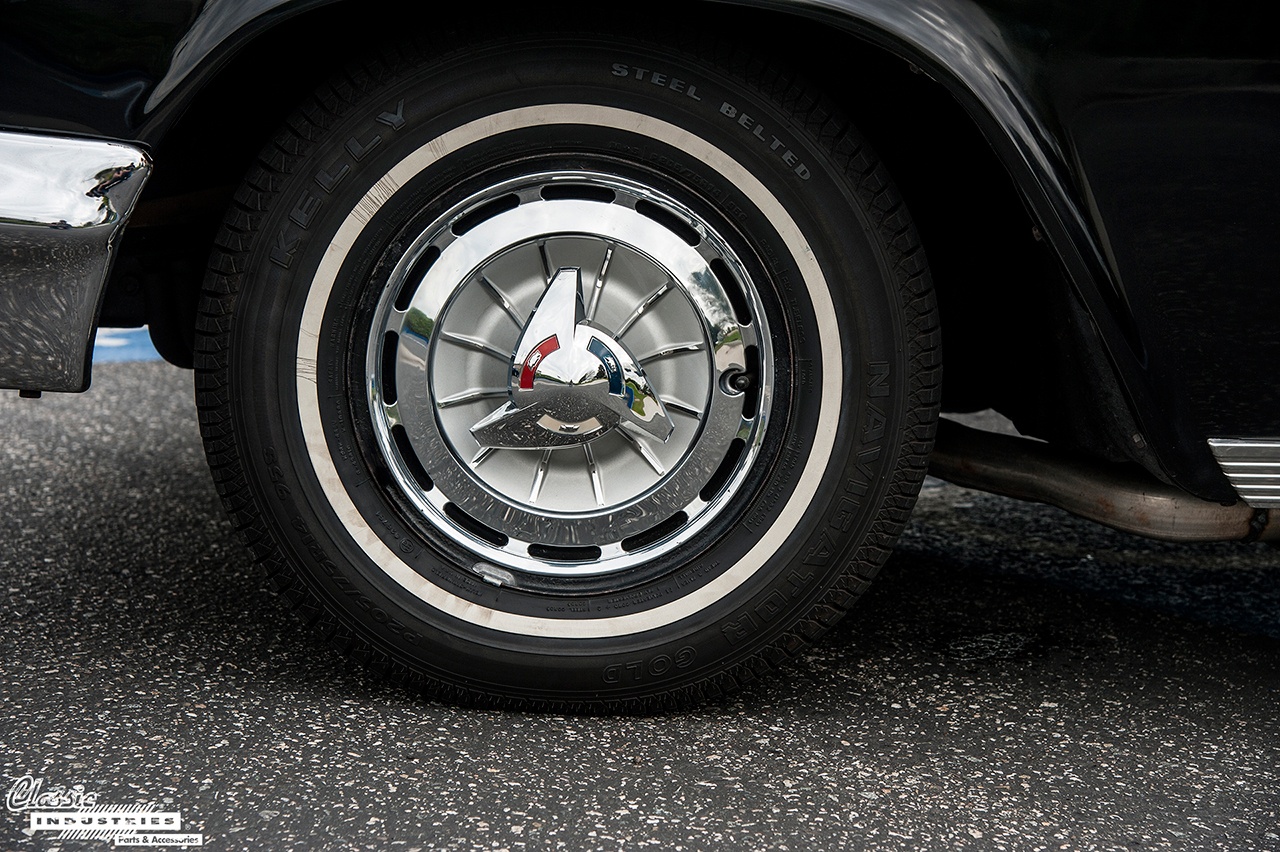 When asked if this car is his daily driver, William emphatically responded "yes!" This 1962 Impala SS sees frequent use and turns heads everywhere it goes.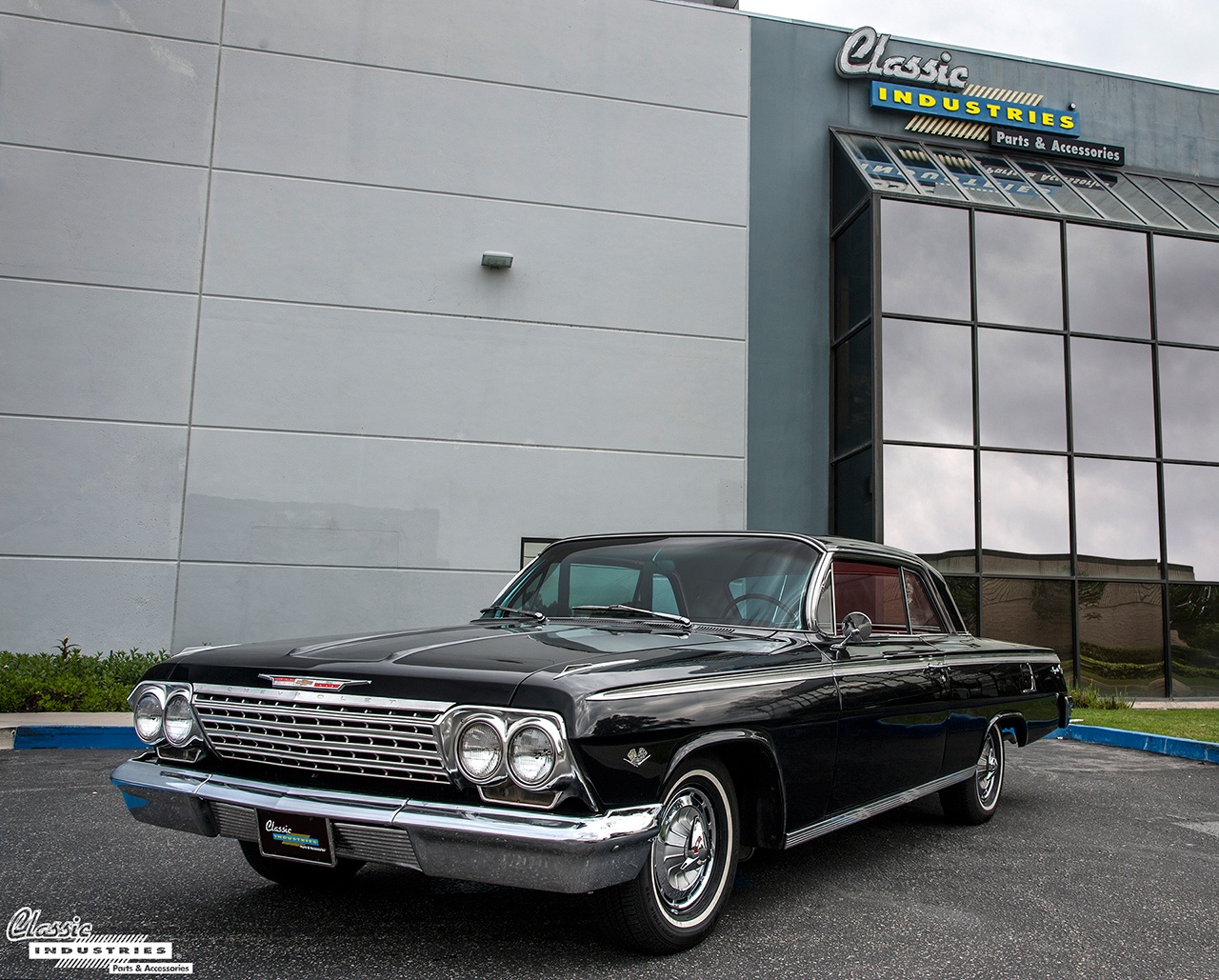 If you own an Impala, Caprice, Biscayne, Bel Air, or other Full-Size Chevrolet model, Classic Industries is the place to go for all the parts and accessories you need. Click the button below to get a free copy of our full-color Impala restoration parts catalog.