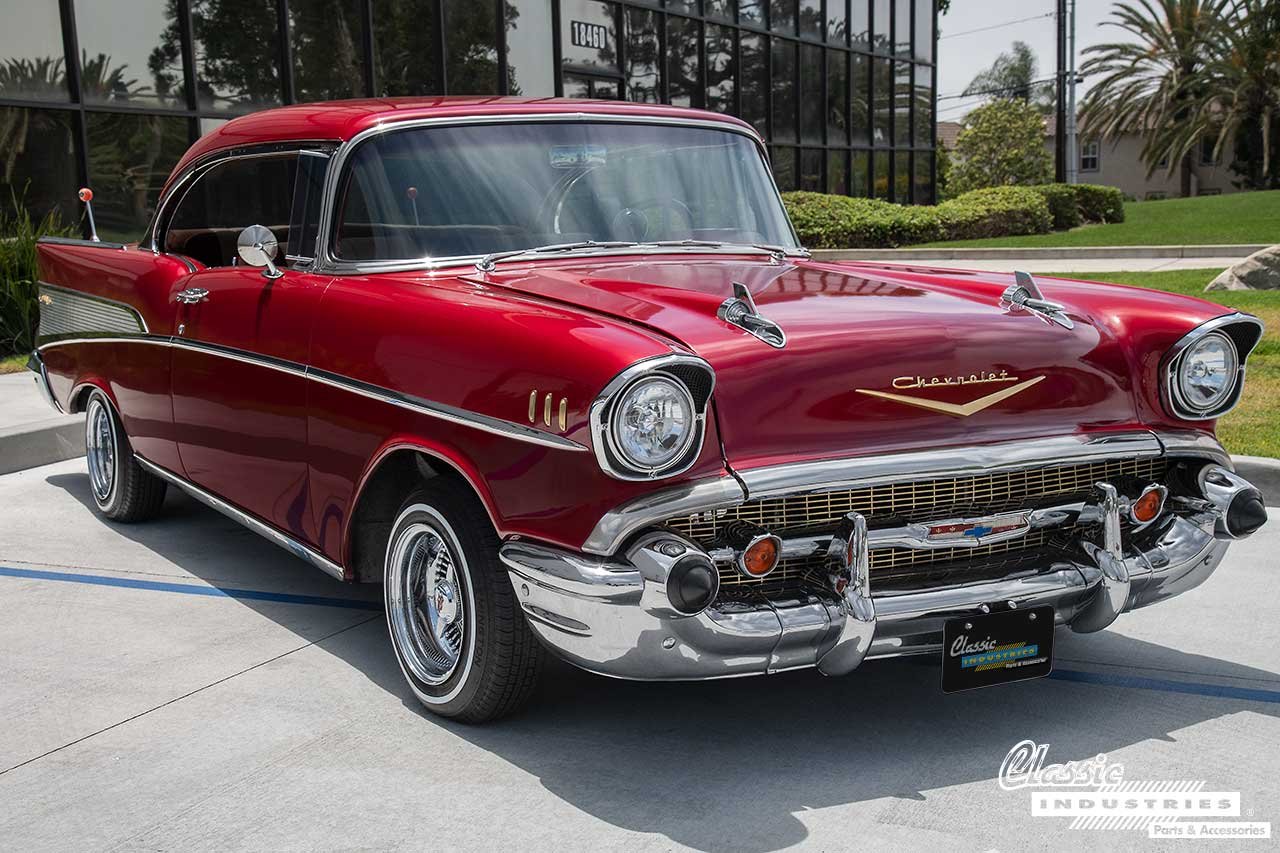 Classic cars often carry powerful memories of time spent together with family members. Whether it's the result of wrenching on the car, going to shows, or simply cruising together, these special vehicles develop into an extension of the bond between spouses, siblings, or parents and their children. This '57 Bel Air belonged to Louie Breceda's father for 45 years, so when he passed away, Louie inherited it and preserved it. In a way, Louie's dad lives on through this car.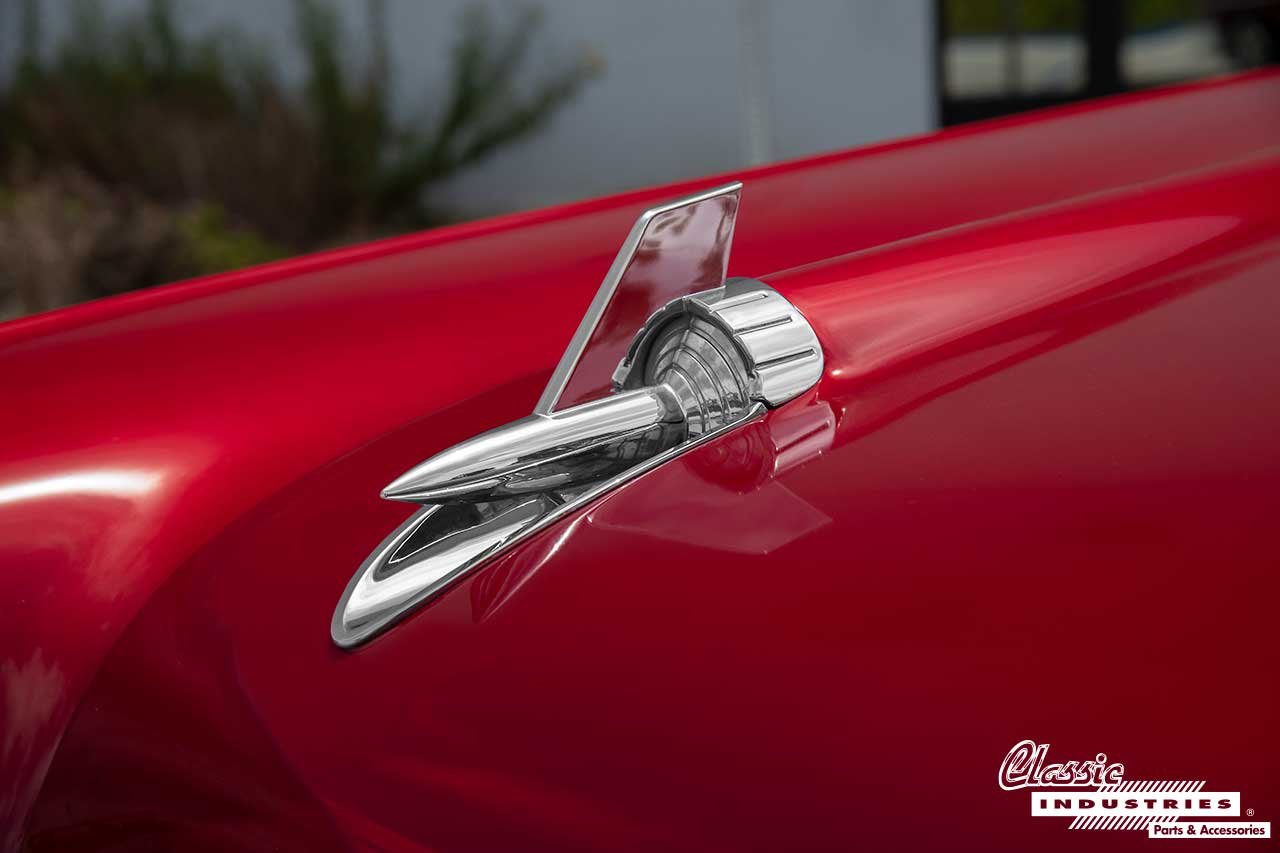 When Louie arrived at our Huntington Beach Retail Showroom in this stunning Bel Air, we approached him to learn more about it. He explained its background as a family heirloom, and told us a little more about his time owning this classic Tri Five Chevy.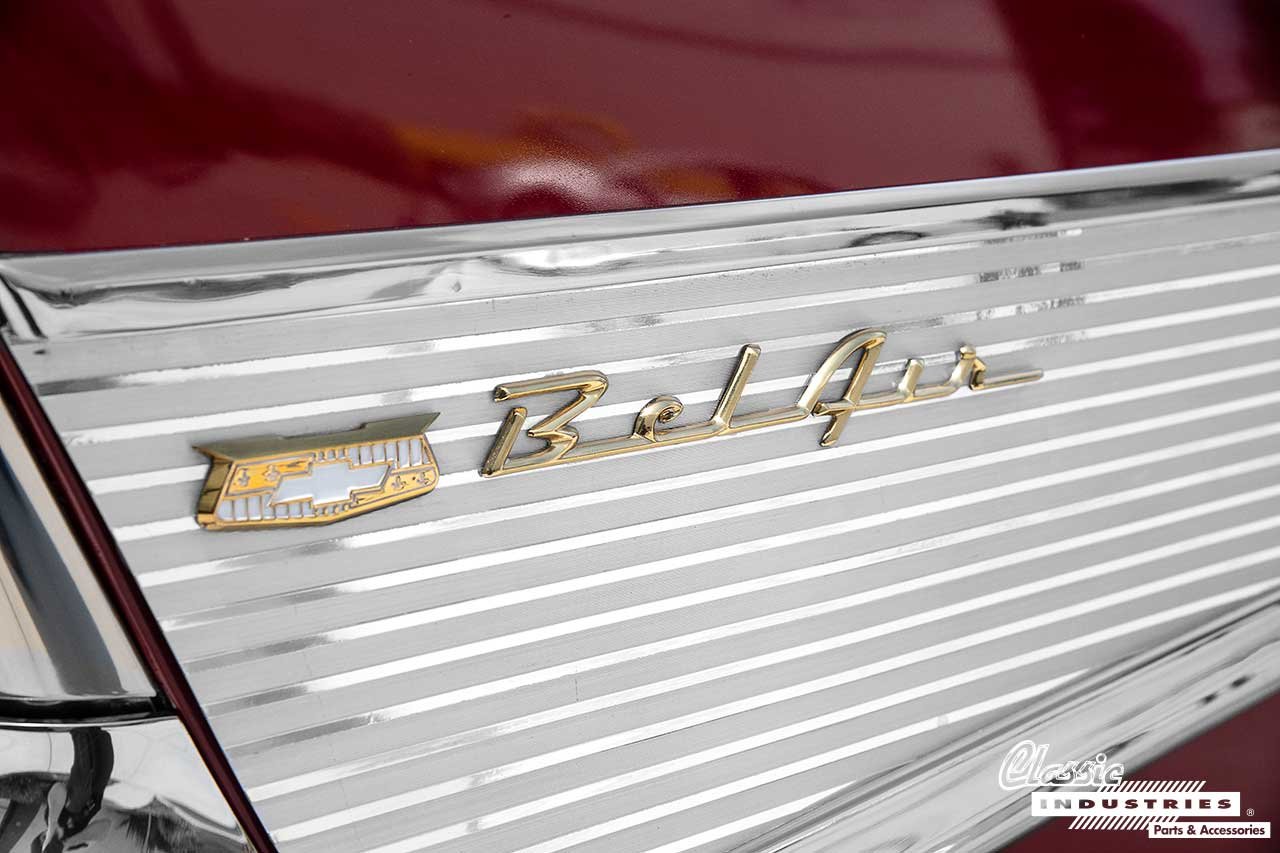 Louie says his father did much of the work on this '57 himself. It's powered by a 350ci small block V8 paired with a TH400 automatic transmission. Upgraded headers and a dual-exit exhaust give the engine a little extra rumble. It also has functional A/C, which may not be necessary this time of year, but is certainly helpful during hot California summers.
The car was originally black, but was repainted in Lexus red about two years before Louie's dad passed away. This color catches the sun and contrasts beautifully with the bright chrome bumpers and trim.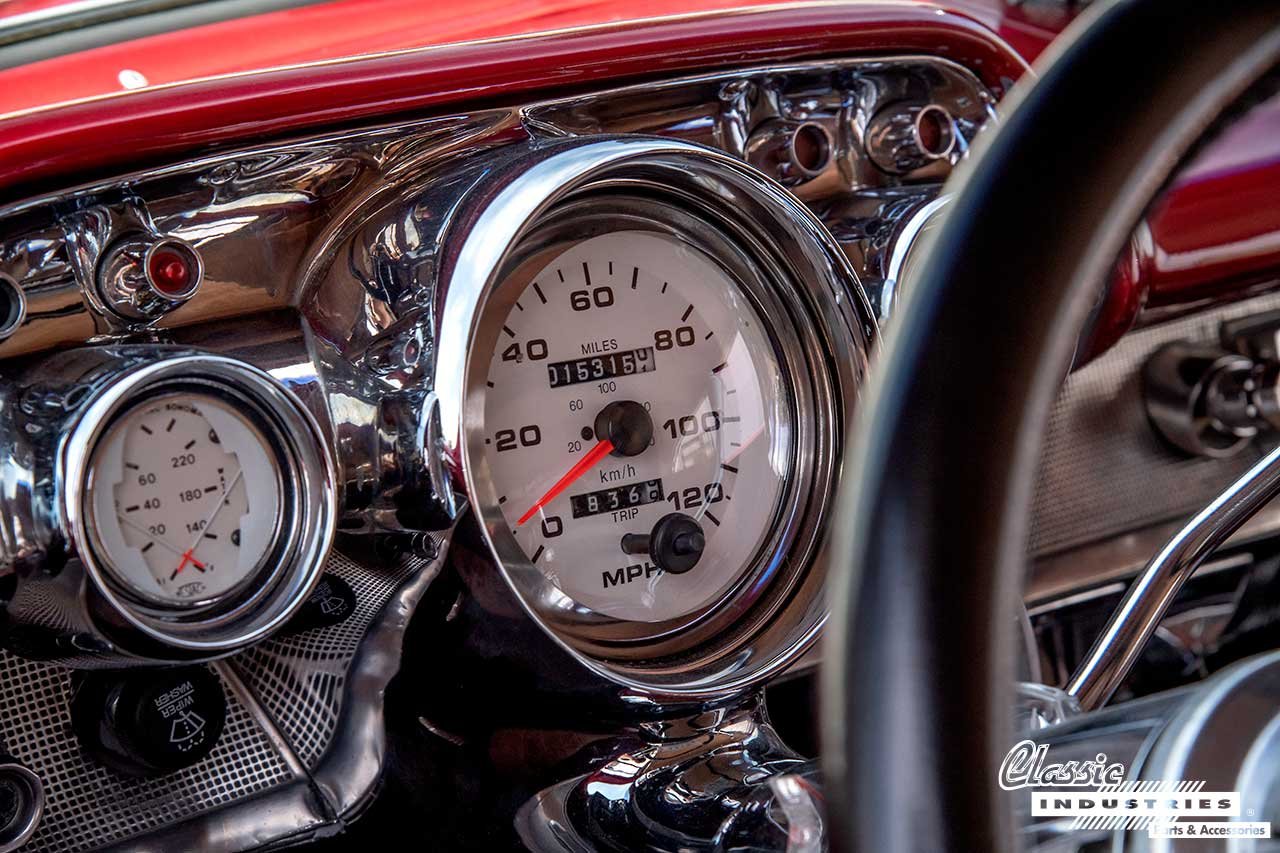 The interior has been fully restored, with a few modernized elements such as these white-faced gauges and a leather-wrapped steering wheel.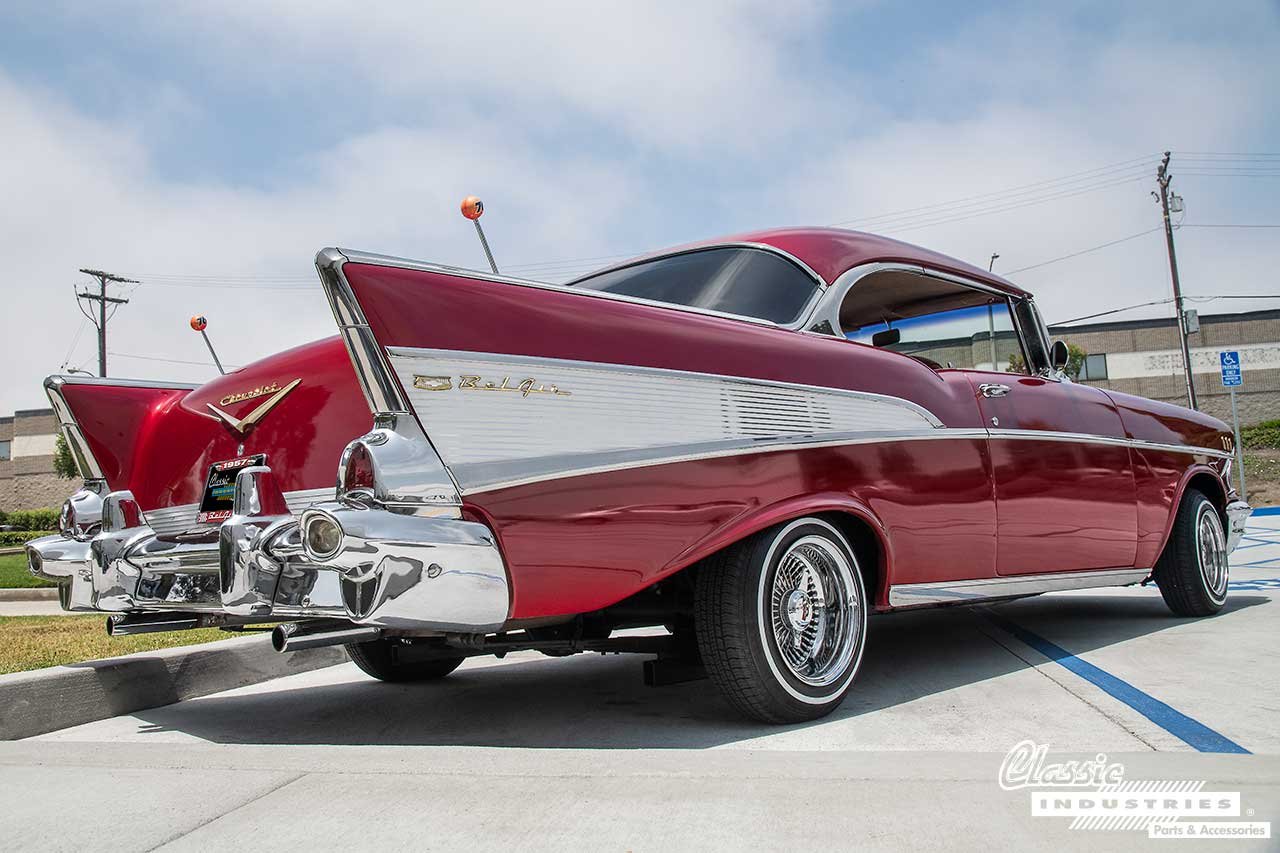 In traditional lowrider form, the car rides on wire wheels with knock-off wheel caps and whitewall tires. Orange 76 antenna toppers add another retro touch to this classic Chevy.
Louie tells us this car doesn't just sit in a garage on display — he drives it frequently and enjoys it, just as his dad would've wanted.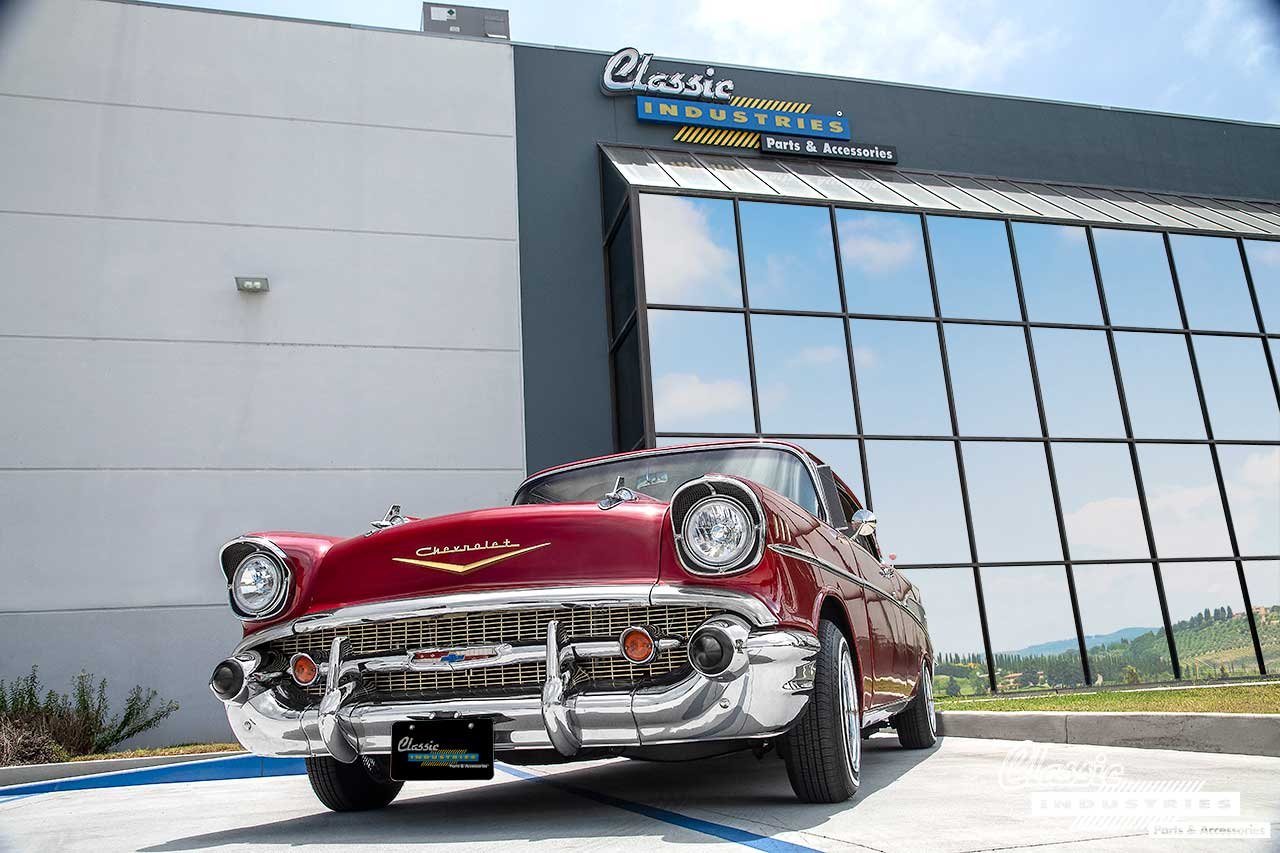 If you own a classic '57 Chevy 150, 210, or Bel Air, Classic Industries can help you find all the parts you need to keep it on the road. Our Tri Five Chevy catalog has thousands of parts made for these vehicles, ranging from cleaning supplies to crate engines and suspension kits. Click the button below to get your free, full-color 1955-57 Chevy restoration parts catalog.