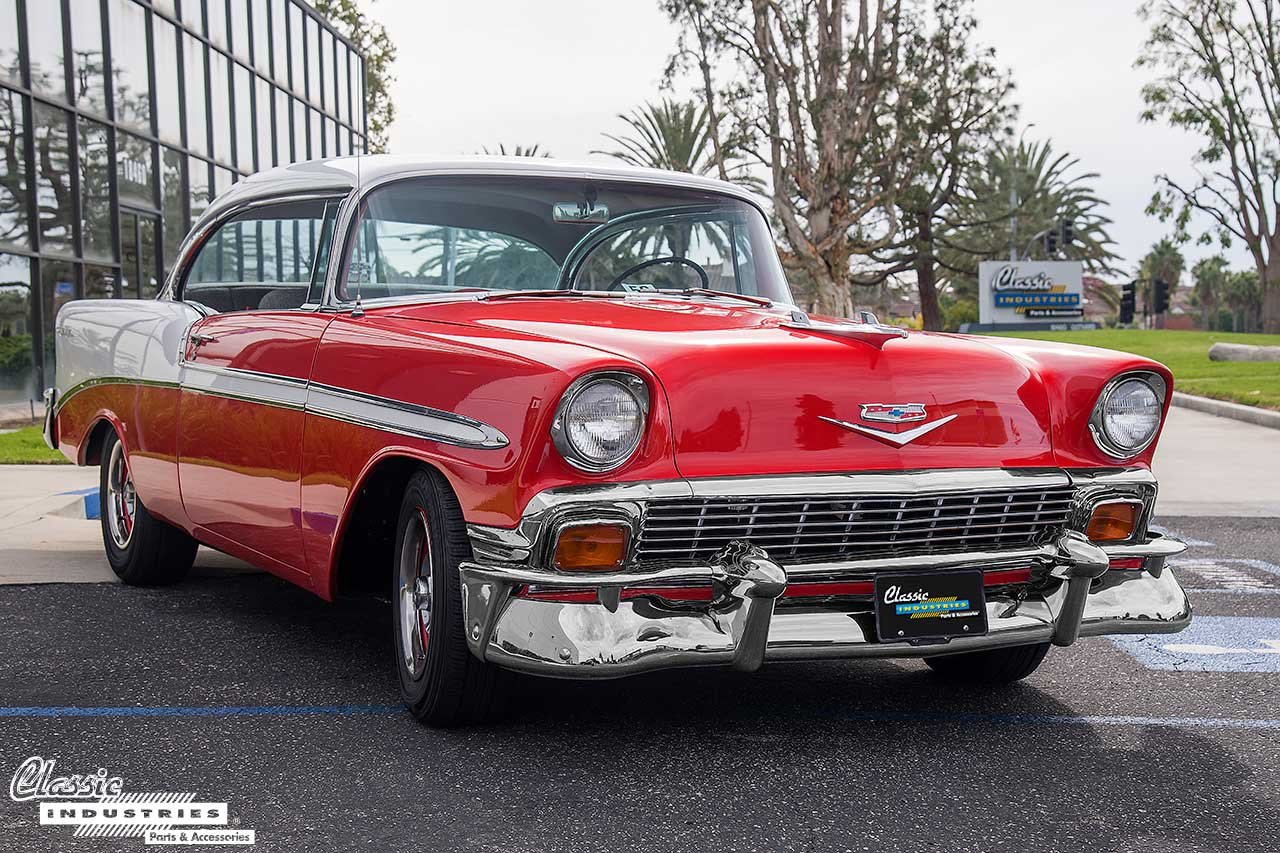 Christmas has come and gone, and the jolly bearded guy clad in red and white has returned to his North Pole abode once more. We know his traditional method of transportation is a flying sleigh and pack of reindeer, but a customer recently stopped by our Retail Showroom in a vehicle that looks like it'd be a fitting four-wheeled alternative for Mr. Claus. Rudolph and his pals can take some time off, because this red and white two-tone '56 Bel Air forgoes reindeer-power in favor of good old horsepower.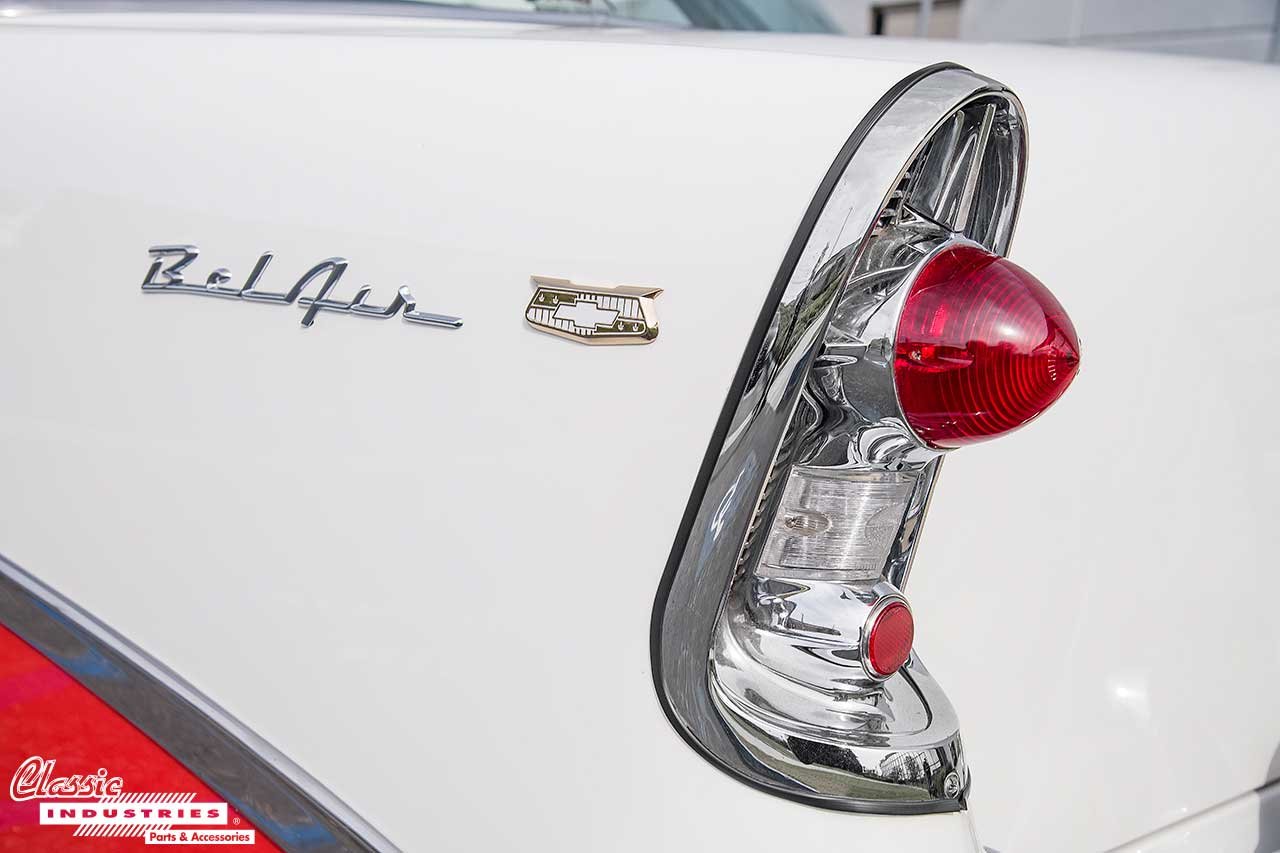 Unfortunately for Santa, this '56 Chevy already belongs to Richard Smith, of Lakewood, California. He tells us that he's the second owner, having purchased it back in 1976 and held onto it ever since. He has spent a considerable amount of time lovingly restoring it, although he considers it a restomod due to its powertrain.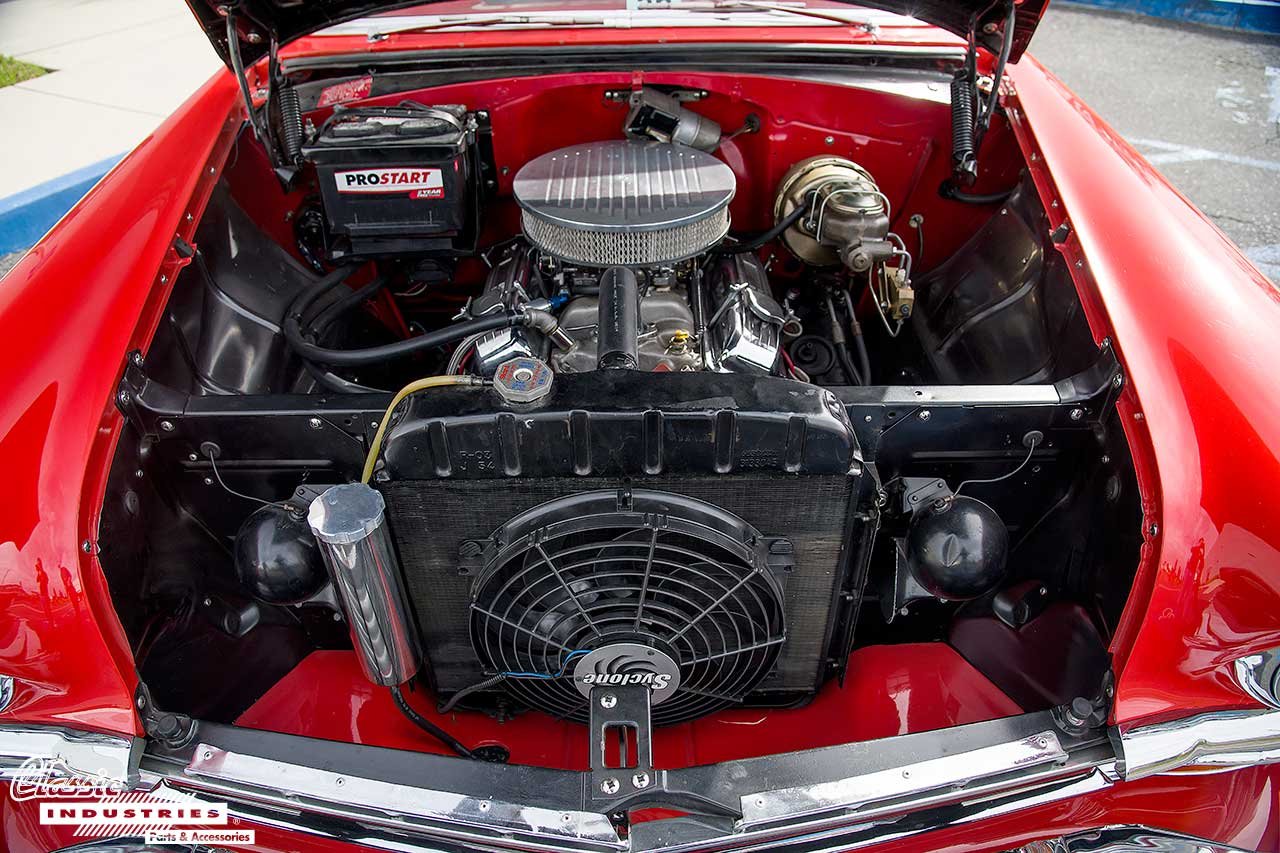 Richard installed an upgraded 327ci small-block V8 under the long hood of his Bel Air. It features double-hump heads, a performance intake manifold and high-flow carburetor, tubular headers, and an upgraded cooling system with an electric fan. This provides plenty of get-up-and-go, while remaining reliable enough for everyday use.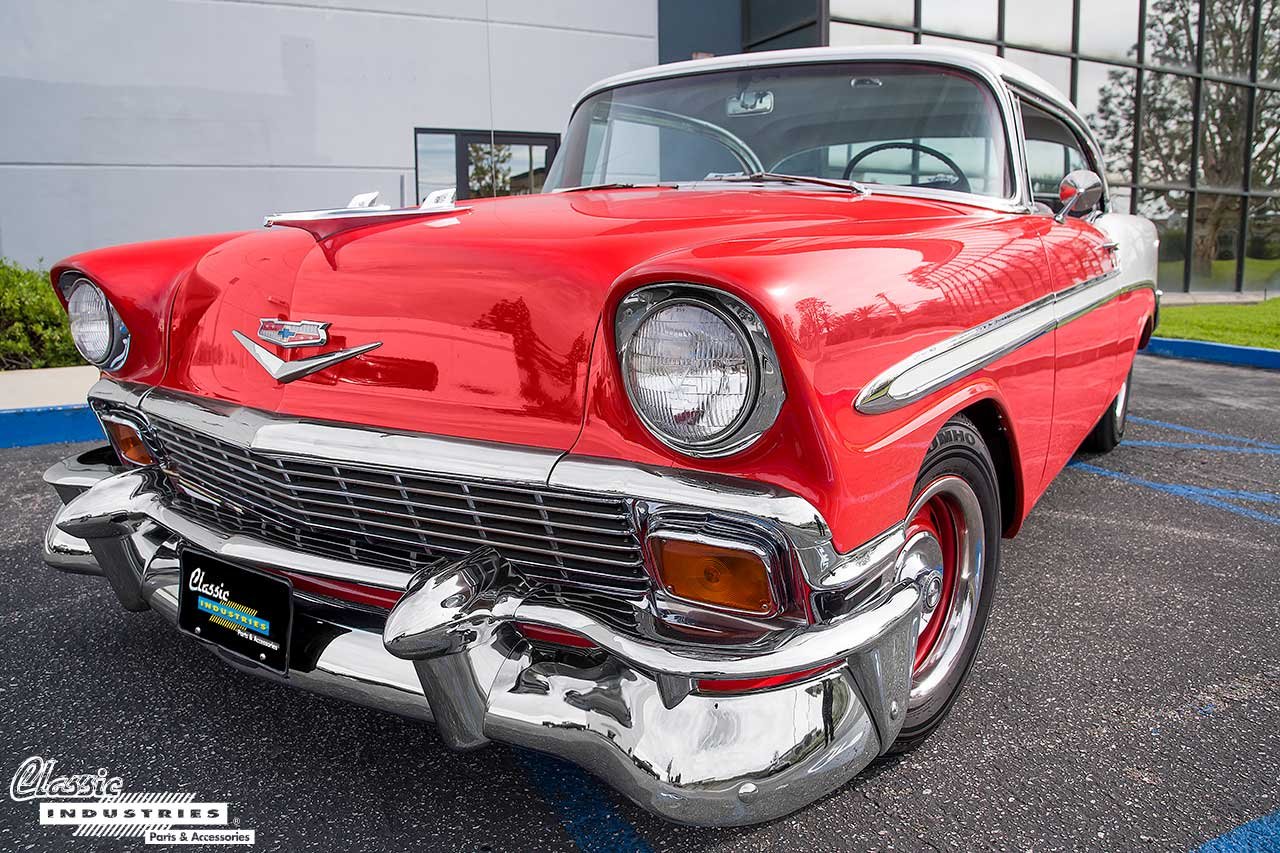 The Bel Air's exterior looks brand-new, thanks to smooth body panels coated in glossy red and white paint. All of the car's copious polished accents exhibit a mirror-like shine, from the grille and body moldings to the bumper guards and hubcaps. The lighting and emblems also appear factory-fresh.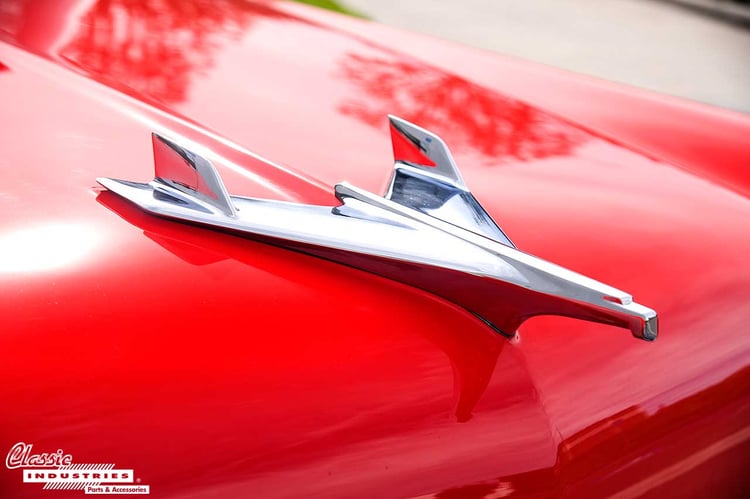 The interior has been revitalized with custom seat upolstery stitched from charcoal gray and light gray cloth with bright red leather accents. The interior panels feature a matching color scheme. The result is a very nice place to sit, whether it's for short cruises or long road trips.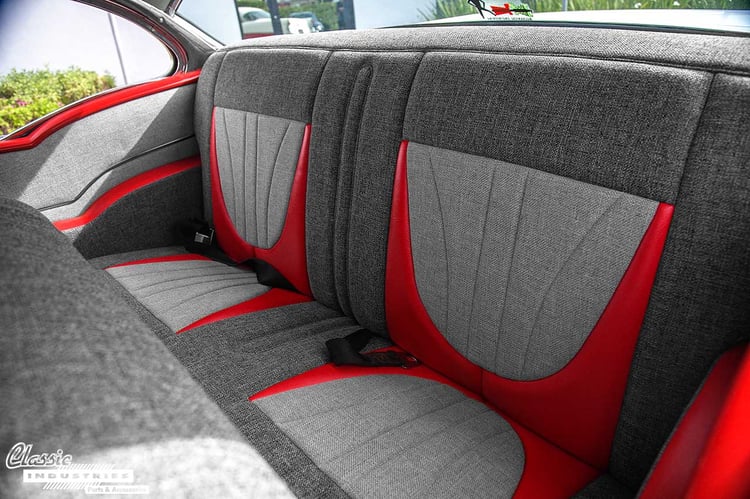 Richard has clearly put a lot of work and care into his '56 Chevy over the last few decades. It's immaculate inside and out, and although its color scheme is especially fitting for this season, it's a car we'd happily enjoy all year round.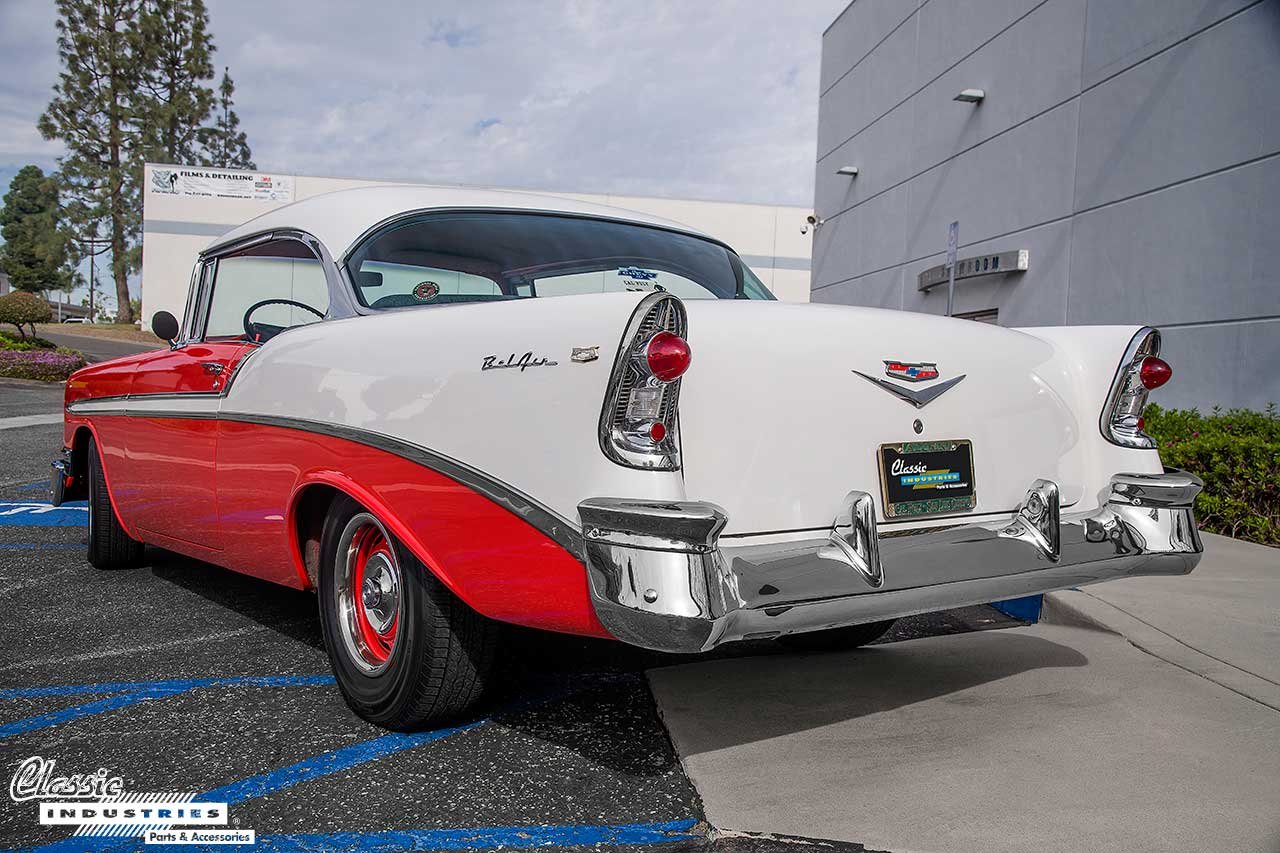 If you own a classic 1955-57 Chevy 150, 210, Bel Air, or Nomad, the Classic Industries Tri Five restoration parts catalog has virtually everything you need to rebuild it from the ground up. Click the button below to get your free full-color '55-'57 Chevy parts catalog.