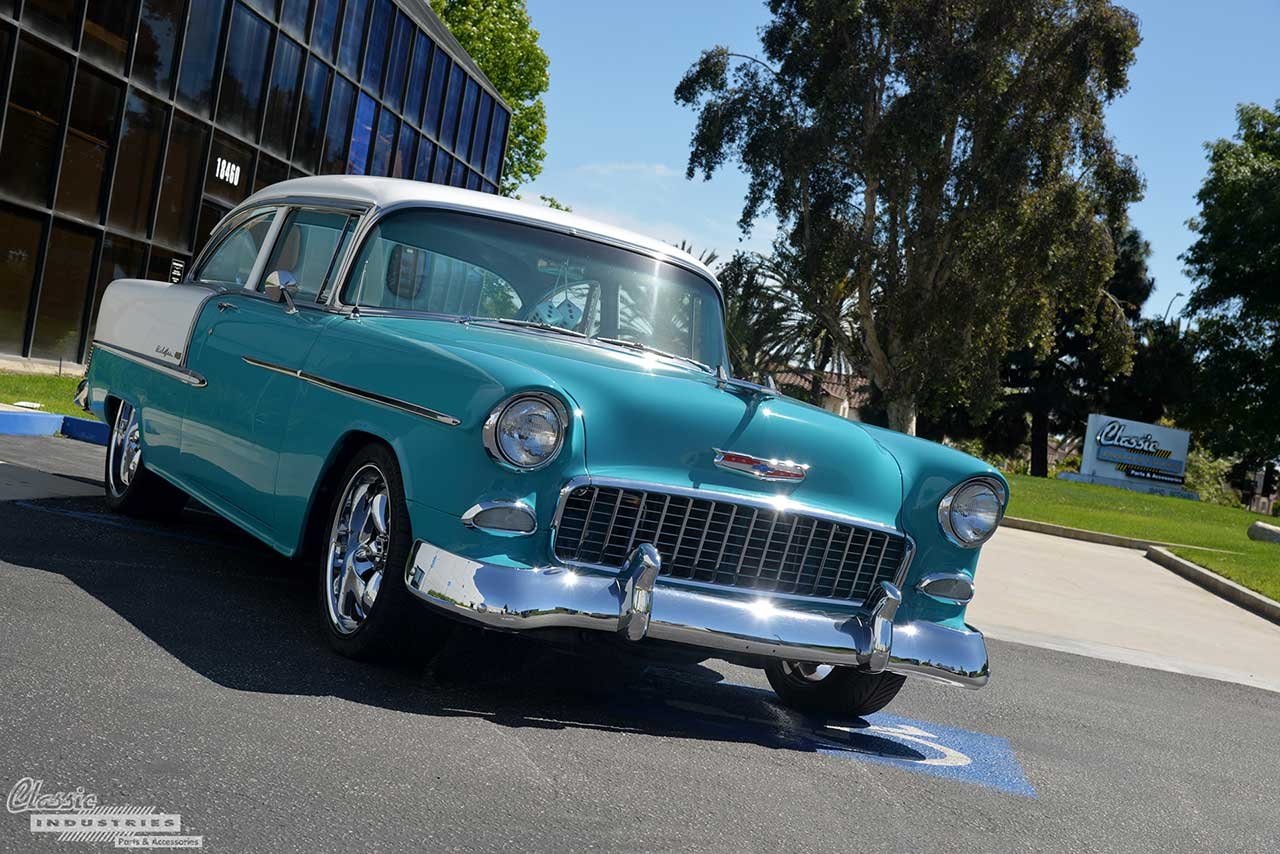 1955 was an important year for Chevrolet. It marked the first year of the iconic model that would eventually become known by fans as the Tri Five. The top-trim version of this Chevy model was the Bel Air, which could be ordered as either a standard two-door "post" version with a B-pillar at the midpoint of the roof, or a pillarless "hardtop" version. The '55 Bel Air also featured extra chrome trim and a selection of more than a dozen eye-catching two-tone color combinations.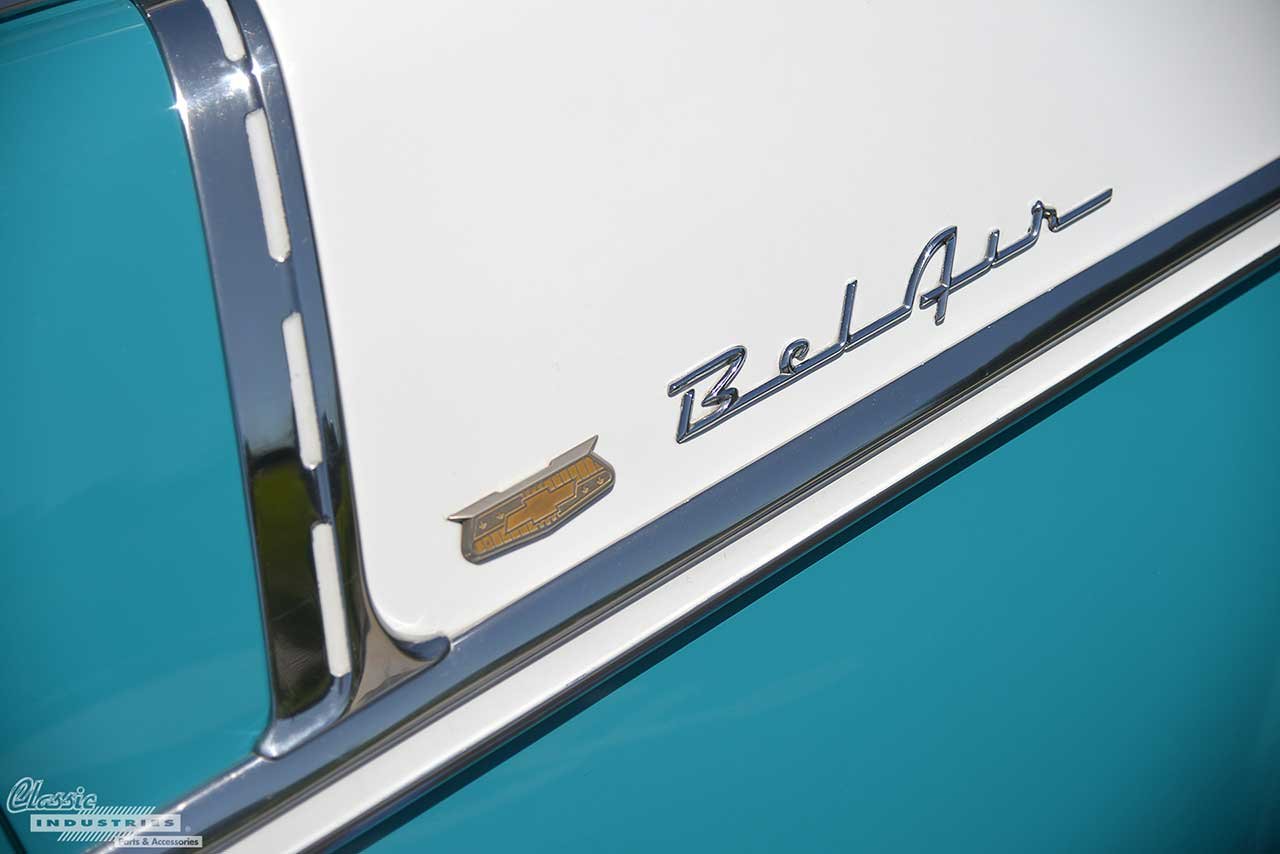 This 1955 Chevy Bel Air belongs to Sherman Glenn, of Westminster, California. Sherman's Bel Air received a full frame-off restoration, producing the stunning results seen in these photos. The car is a two-door post model, and originally rolled off the assembly line with a 235ci 6-cylinder engine.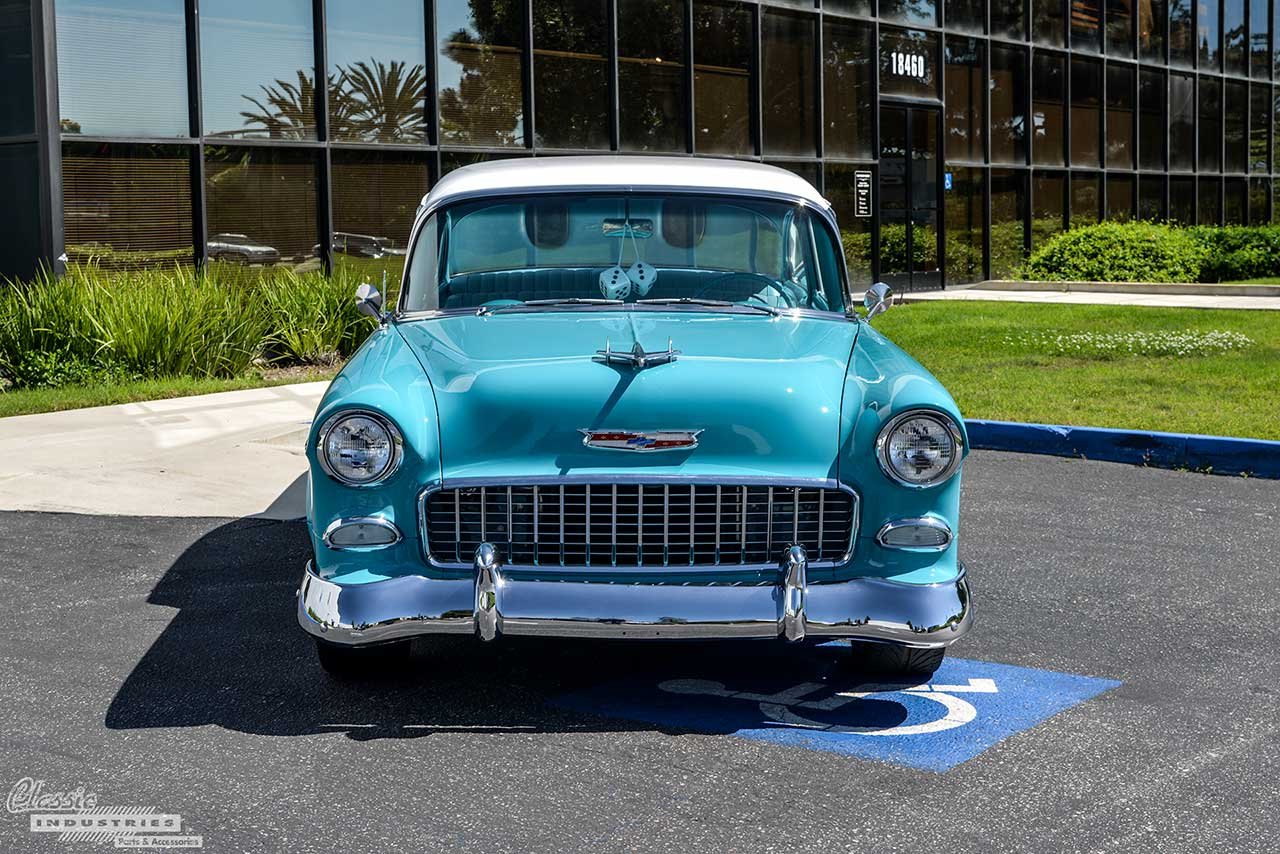 When Sherman restored his 1955 Bel Air, he replaced the tired inline-six with a newer 350ci small block V8. This engine makes substantially more power and torque than the original, and shifts smoothly thanks to a TH-350 automatic transmission.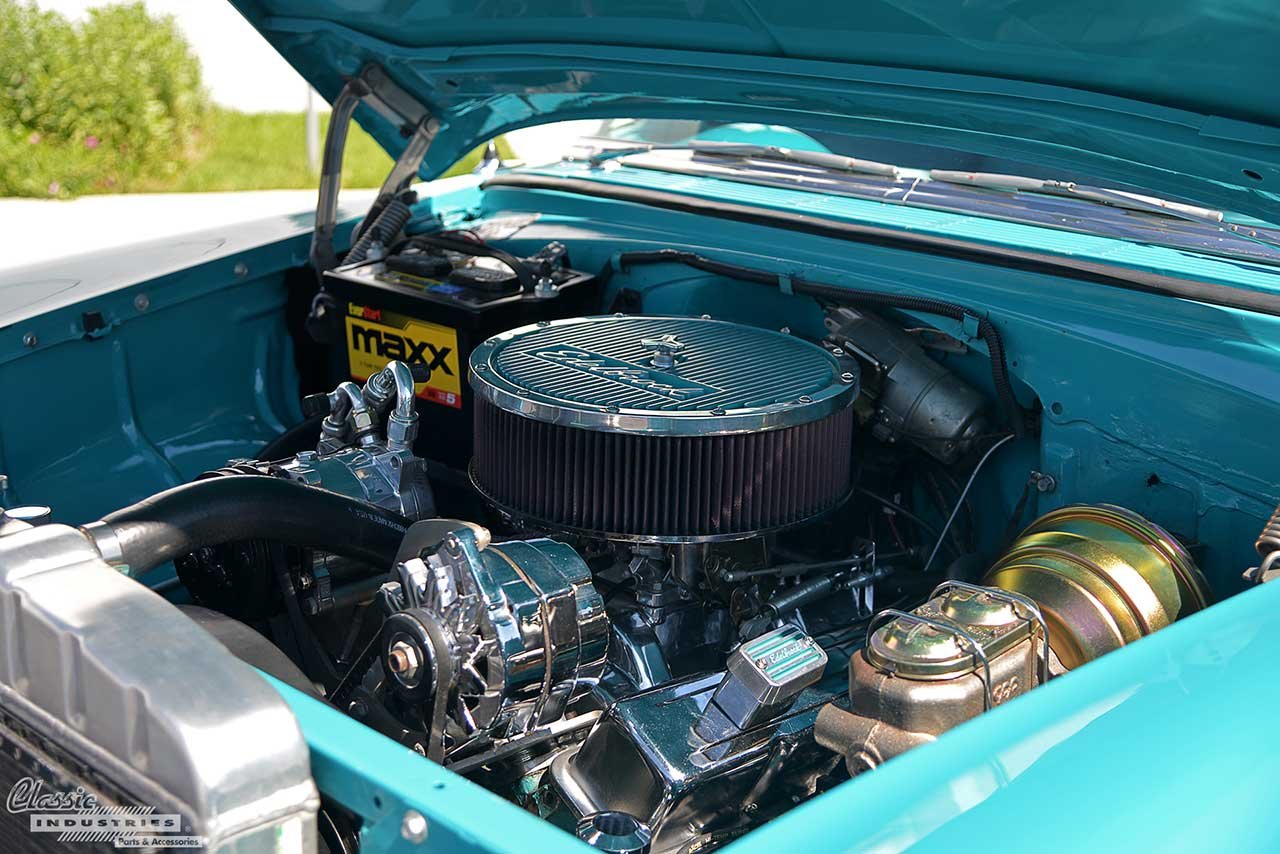 The exterior appearance matches the car's original two-tone color combination. Regal Turquoise covers the front end and lower section of the body, while elegant India Ivory white was applied to the roof and rear. A set of chrome 5-spoke wheels and a disc brake conversion kit accent this classic paint scheme.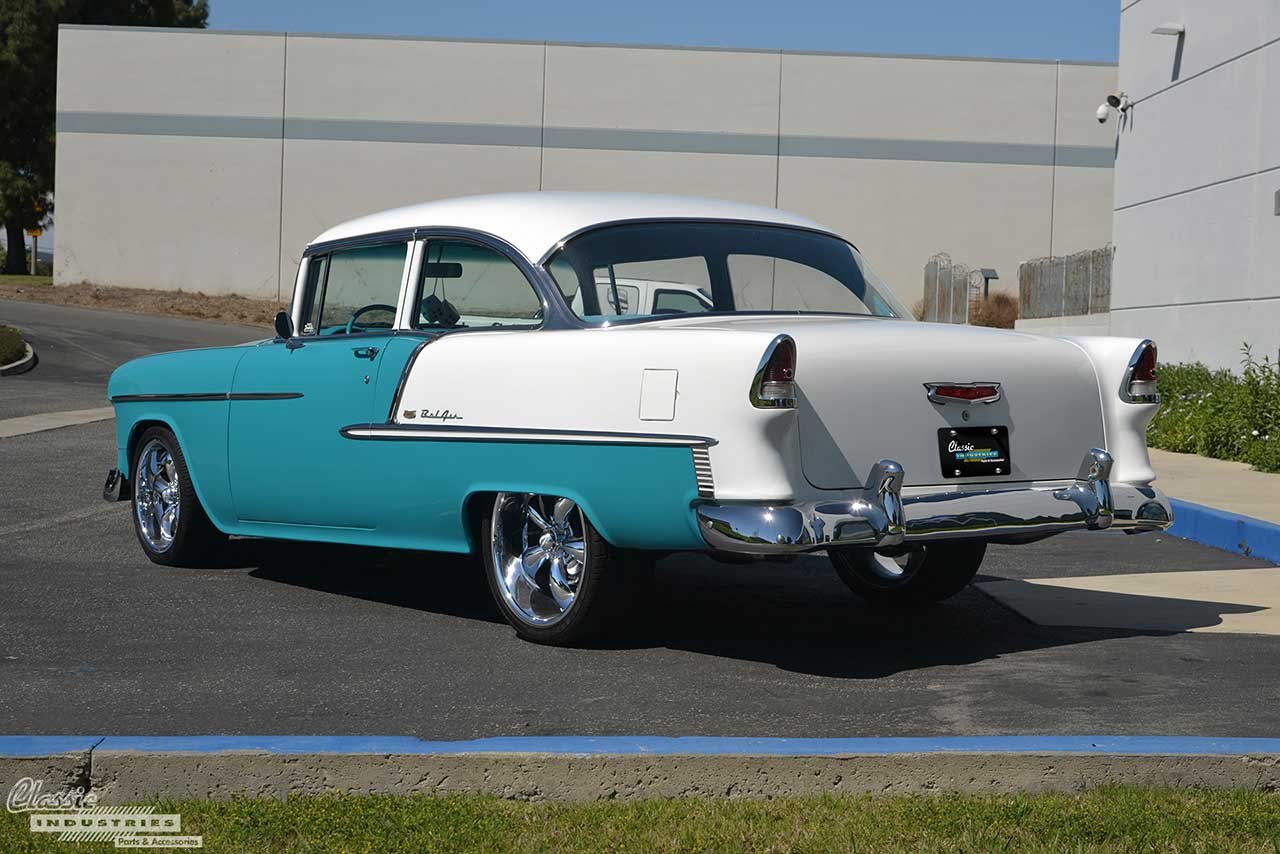 Sherman's '55 Bel Air looks great now that it has been restored. The turquoise paint is a real attention-getter at shows, and even on quick trips around town. This isn't a color you'll see on many new cars these days, but it definitely looks just right on this classic Chevy.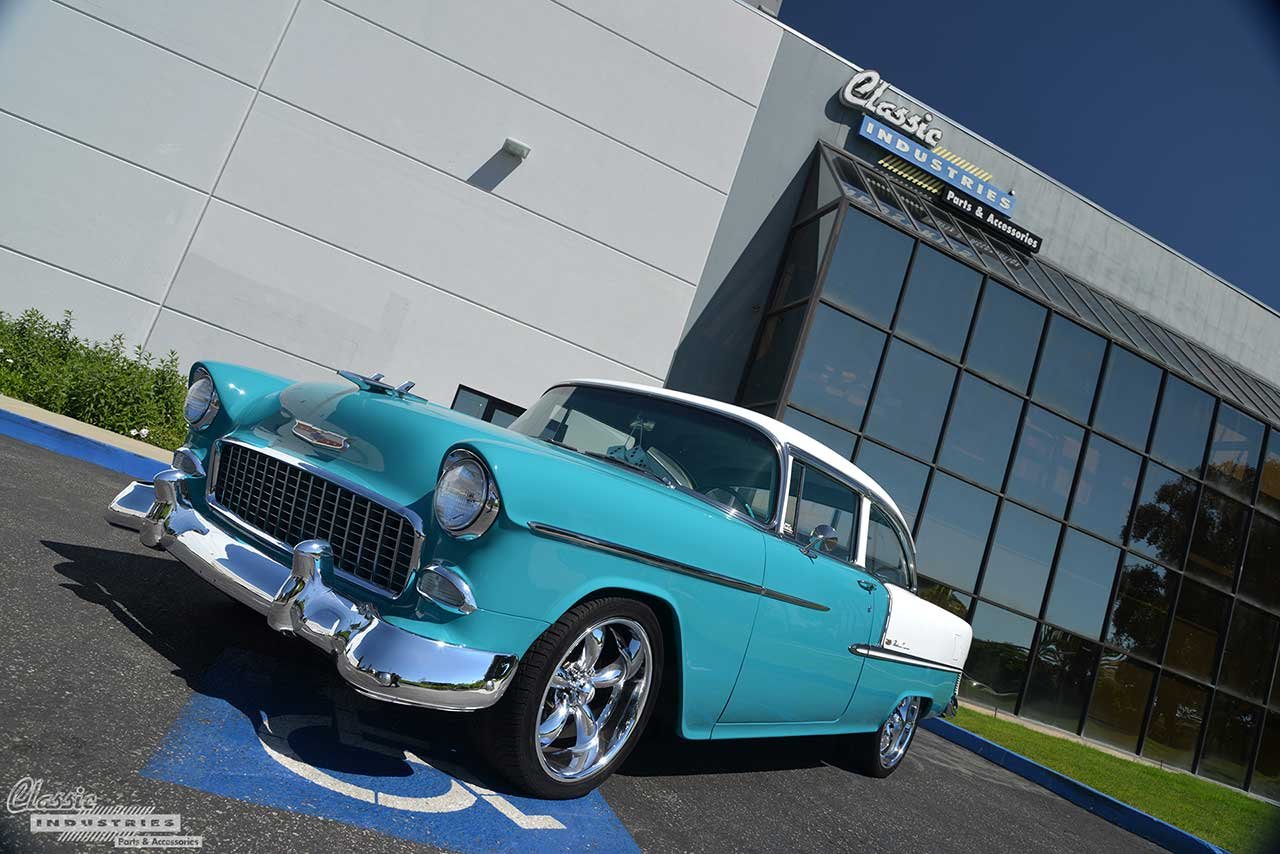 If you own a 1955, 1956, or 1957 Tri Five Chevy, the Classic Industries restoration parts catalog can help you restore it to original condition. The catalog covers all body styles -- two-door, four-door, wagon, 150, 210, Bel Air, convertible, and even Nomad. Click the button below for a free full-color Tri Five parts catalog.