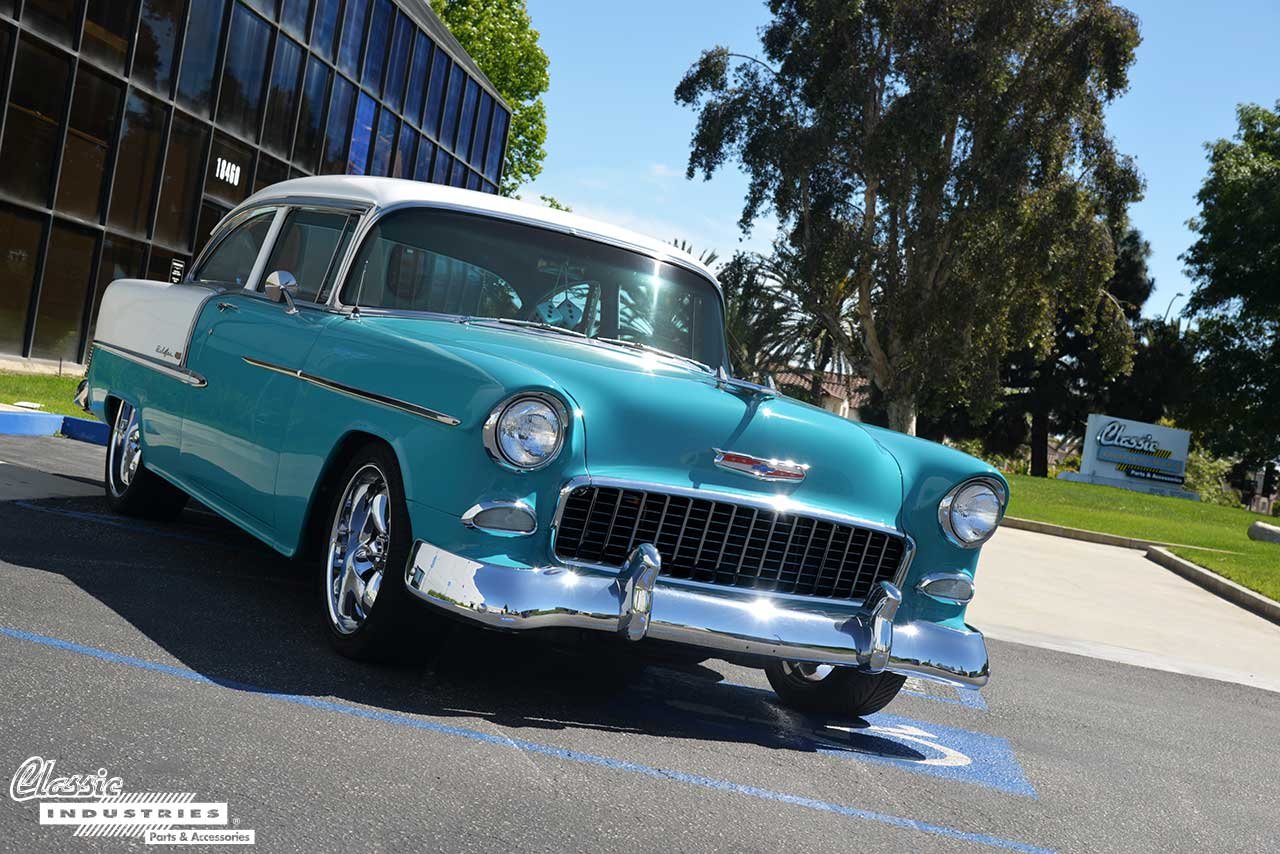 This was the year it all began for the now-famous Tri-Five Chevy. In 1955, Chevrolet released the first model year of this iconic line. The 150 and 210 models were certainly well-received, especially when outfitted with the optional V8 engine. However, the flagship Bel Air was truly a sight to behold. Its carpeted interior, chrome trim, stainless window moldings, and script emblems set this '55 Chevy apart from the rest of the line, and made it memorable to this day.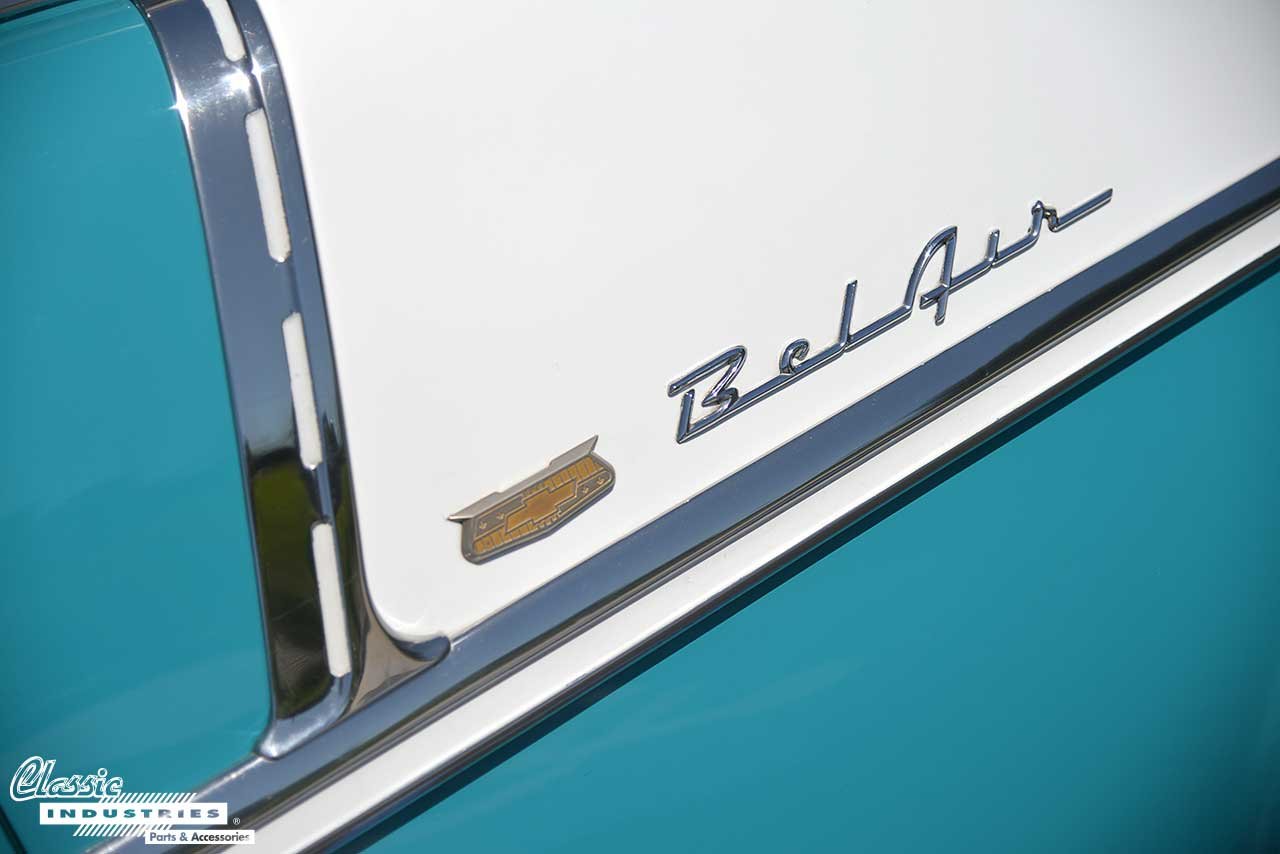 The 1955 Chevy Bel Air pictured here belongs to Sherman Glenn, of Westminster, California. Sherman tells us he did his homework when he bought this car as a project, and learned that this Bel Air two-door post sedan was originally outfitted with the inline-6 motor and painted a two-tone combination of Regal Turquoise and India Ivory.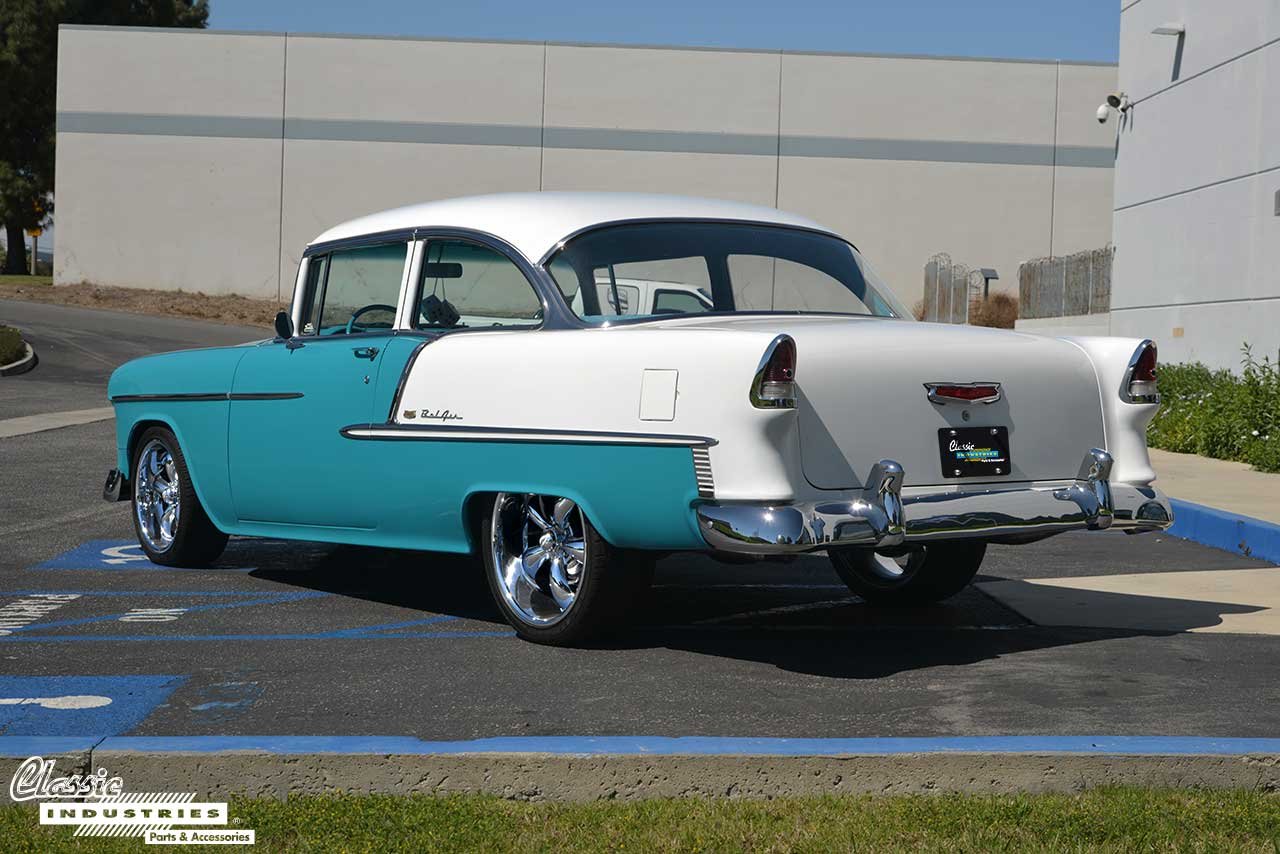 In order to restore the '55 Bel Air to its original appearance, Sherman tells us he took the car through a "complete teardown" before rebuilding it. The body was painted in that elegant original turquoise and white color combo, and new exterior trim and accessories were procured from the Classic Industries catalog.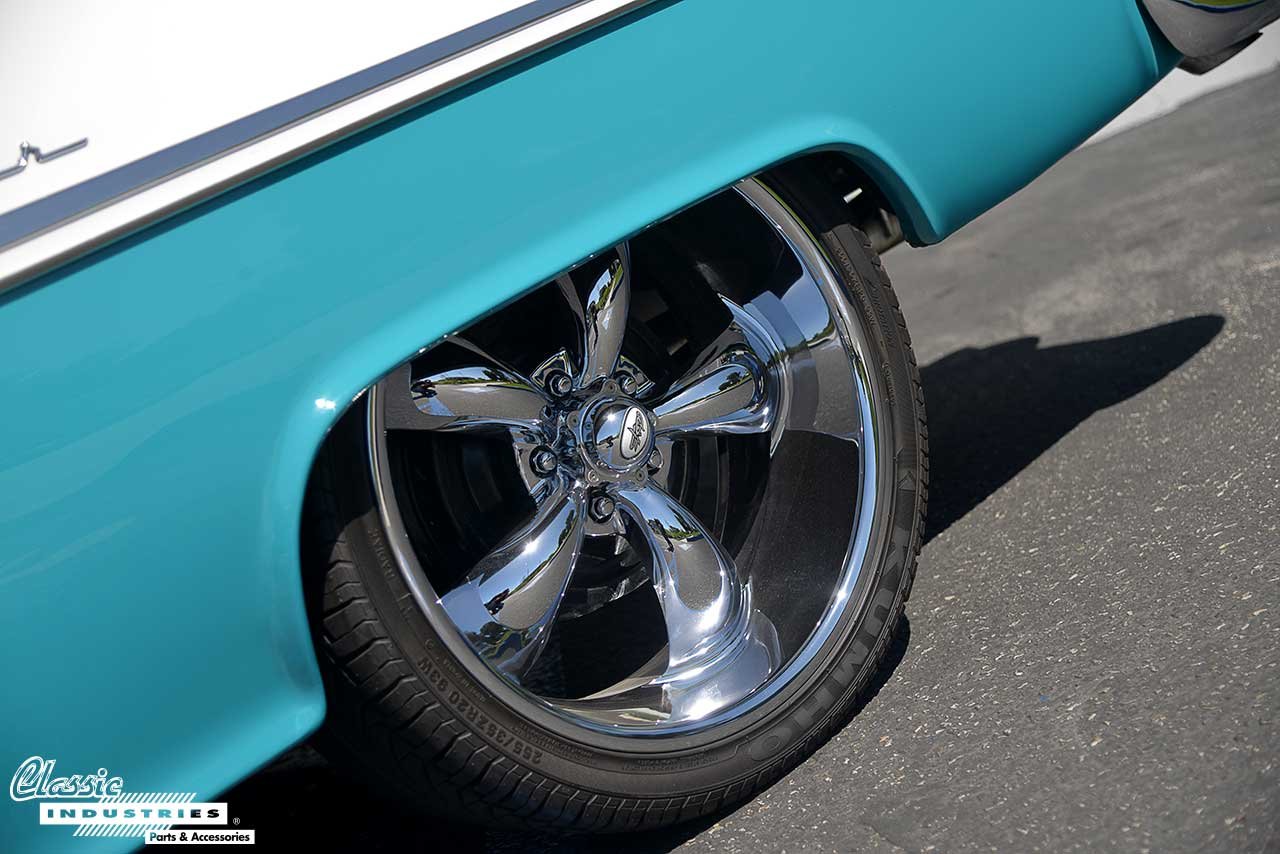 Rather than go back to an inline-6 solely for the sake of matching the stock configuration, Sherman dropped in a newer 350ci V8 and TH-350 automatic transmission. The engine was fitted with a slew of Edelbrock performance parts to boost output, and brake upgrades were sourced from CPP. The Bel Air also rides on lowered suspension and 20-inch chrome wheels.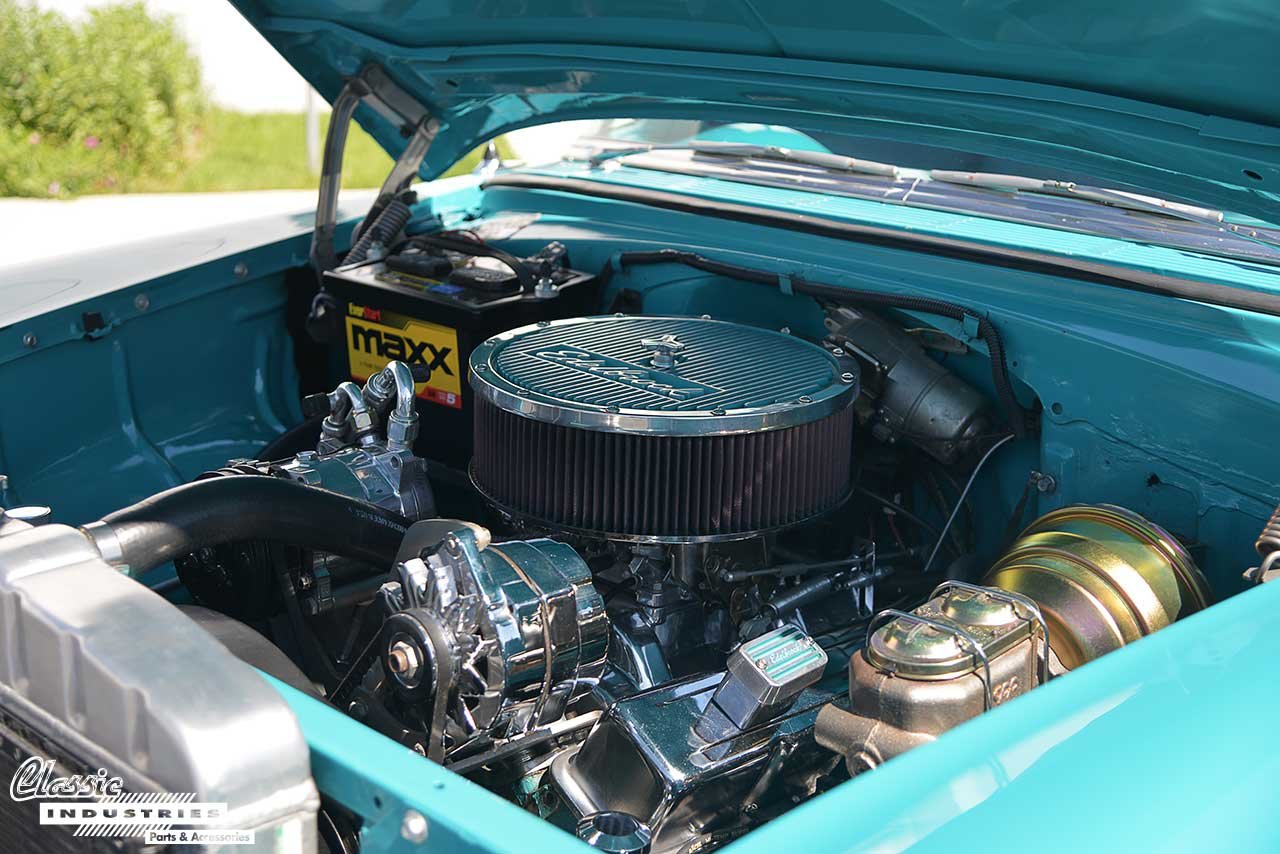 With the complete teardown and restoration complete, Sherman says he loves to drive the car daily. This classic Chevy looks just as good today as it did back in 1955, and still exudes elegant style.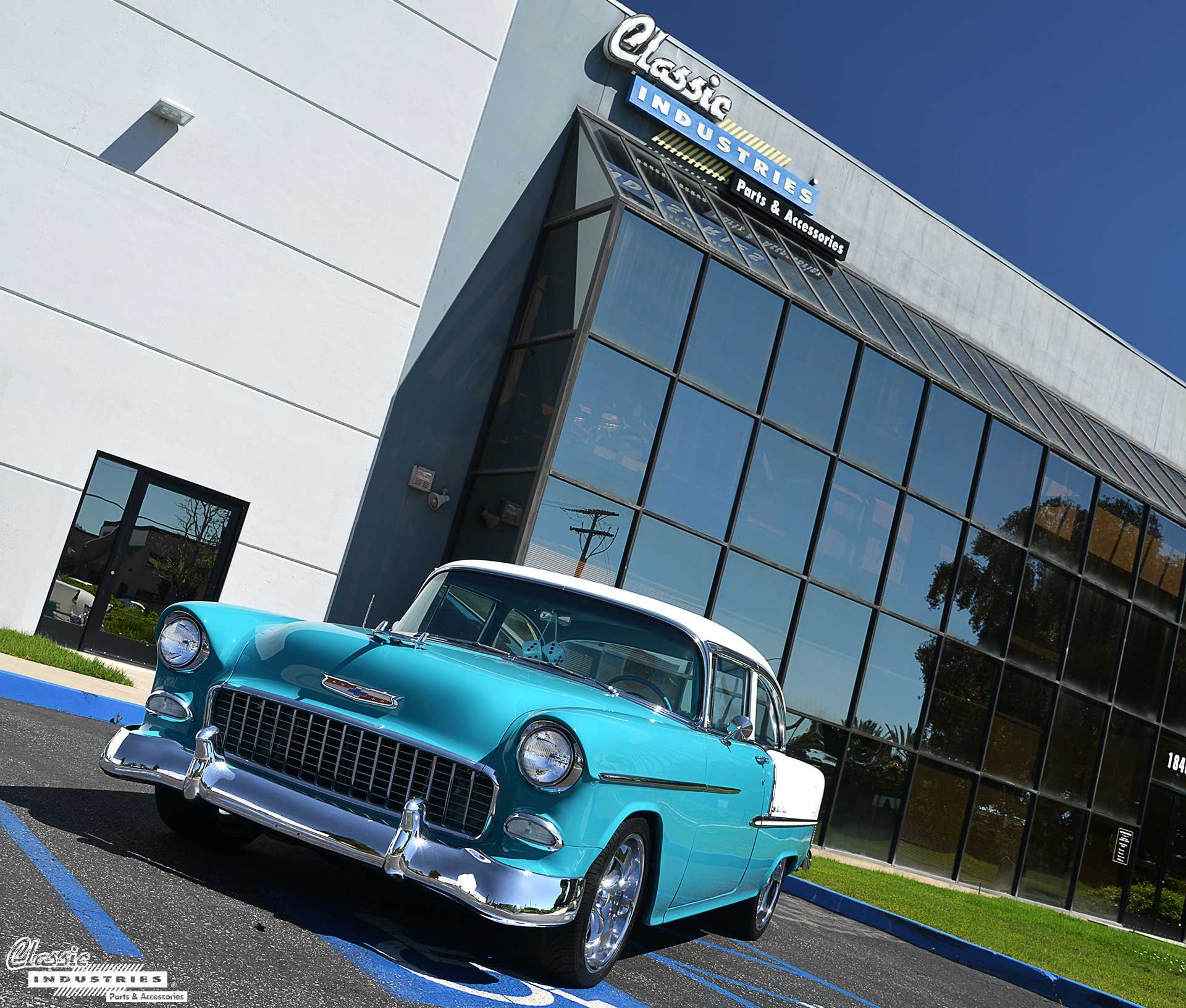 If you own a 1955-57 Tri-Five Chevy model, whether it's a 150, 210, Bel Air, or Nomad, Classic Industries has the parts you need to complete your project. In fact, you could build an entire brand-new Bel Air from the compendium of original-style reproduction parts we offer. Click the button below to get your free full-color Tri-Five Chevy parts catalog.